"I'm curious as to whether or not you Artificial Humans tremble with fear."
Dragon Ball Z Kai continues to crunch the original Dragon Ball Z down to a quicker pace, this "season" takes DBZ episodes 104 to 156 and converts them to 25 episodes. The set awkwardly begins with the very end of the Frieza arc, as Frieza himself has just been sliced in half by his own attack. Given the box art of this set, it's not a spoiler if I say by the end of the second episode Frieza is considered well and truly dead and Goku is off on another planet training, leading into a period of peace. A short lived period in Kai mind you, as the very next episode a mostly mechanical Frieza and his father arrive on Earth, ready to wipe out its population as a treat for the soon to return Goku. They are stopped by a new character that slices up Frieza's men with his sword and then turns into a Super Saiyan.
Once again due to the box art it's not a spoiler what happens here, as the mysterious youth slices Frieza in half again (this time vertically rather than horizontally!) and soon destroys what's left before putting an end to King Cold (yes, that's his name…) for good measure. This is where things get a little complicated. The youth is named Trunks (technically Trunks Briefs, which we can all agree on is a name that would in no way incite teasing at school), and he's from 20 years into the future and is the son of still-technically-a-villain Vegeta and obnoxious but nice genius Bulma. A pair of Androids (or Artificial Humans in the original Japanese dialogue) has wiped out a good majority of the population of Earth in his time, including all the series' leads, apart from Goku who died from a rare heart virus prior to their appearance. Trunks gives Goku medicine they created in his time to Goku in hopes to change the future… This has the opposite effect, mainly due to turmoil between manga author Akira Toriyama and his editors…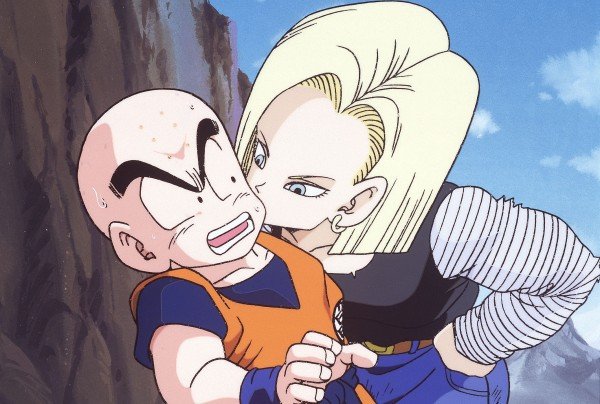 You see, the two Androids appear, but then soon three more appear who are far more powerful… then a powerful biological Android called Cell appears (from several years into Trunks' future and who arrived in the past a year before Trunks did the first time… keeping up?). According to an interview with Toriyama, when he created the first two androids he was told something to the tune of "these are the lead enemies? An old geezer and a fat guy?", so Toriyama changed gears and created the other three, but was then told "These guys are the enemy? A bunch of brats?", so Toriyama went back to the drawing board again and created Cell, a character who has a lot of visual similarities to Frieza and who can transform, and eventually his higher ups were pleased. This has never been more apparent to me than when watching Kai. Just when you are getting used to a big world-ending threat, they're tossed to the side and a new more fearsome enemy is focused on. It's made even more confusing when Trunks states that his future is still awful and that when he changed time it created this reality, but his separate reality is still the same, a complete turnaround from how he was first introduced. Cell, for the record, is from a third reality where he killed Trunks and stole his time machine, so at least three different alternate timelines/realities are in play at one time. Oh for the simplicity of Frieza vs. Goku…
Like the two previous sets, the episodes here are in their original 4:3 picture format, with mostly cleaned up Z footage and the odd newly animated scenes, mostly returning voice actors on both language tracks, and Shunsuke Kikuchi's Dragon Ball Z score playing in the background. "Dragon Soul" by Takayoshi Tanimoto is still the intro for all of episodes, though the latter half of the intro is newly animated to reflect the change in arc from episode 55 onwards. Likewise, the first two episodes still have 'Yeah! Break! Care! Beak!'  by Tanimoto Takayoshi, but from 55 onwards it's "Wings of the Heart" by Team Dragon (a sub group of the girl idol group AKB48, apparently). Once again the intros and endings are done in English for the English dub, which is still a weird idea, but I guess it helps with selling the show to English language TV broadcasters.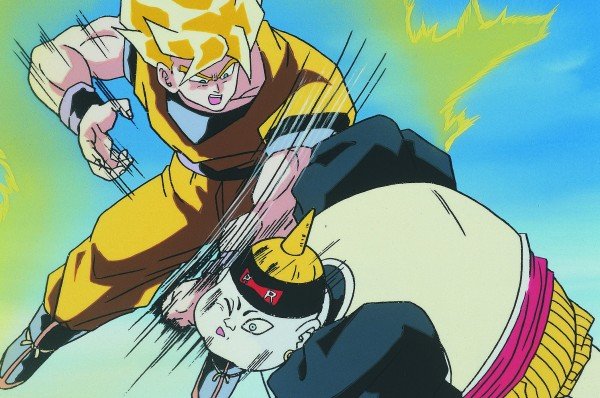 So, should you buy Dragon Ball Z Kai Season 3? If you enjoyed Season 2 and want to see how the Frieza arc ends, then you should have already pre-ordered! If not, it has to be said that despite how confusing the story gets here, there are some brilliantly animated fights, with Vegeta fighting Android 19 and Piccolo's fights with Cell and Android 17 being some of the better fights in the whole series. Also as an aside, Vegeta has some undeniably "cool" lines through out the set (including the one in the opening of the review!) , showing why even people who don't want to be predictable in liking an anti-hero can't help but admit them as being smirk-inducing fun.
I say buy the set if you like good action, fun dialogue and aren't keen on waiting around for things to happen. If you're looking for deep storytelling and well developed villains then I would look elsewhere, I mean if you include Frieza and his father you go through four sets of lead villains in 25 episodes! That has to be some sort of record…