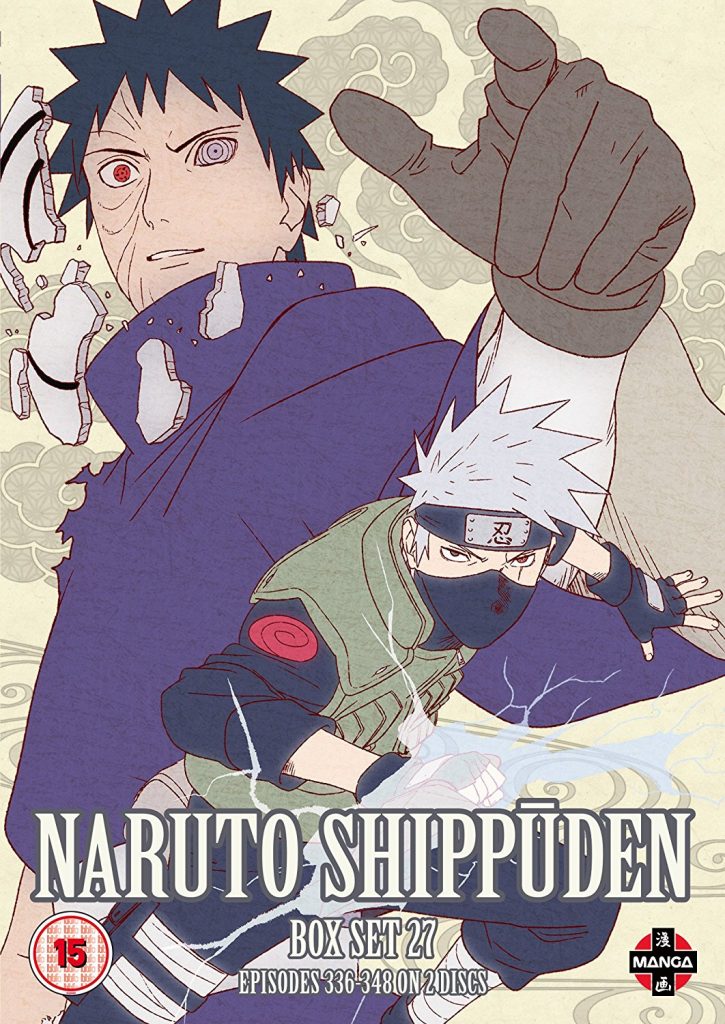 Naruto Shippuden presses onwards in the 27th two-disc "box set", featuring episodes 336 – 348. As with any kind of long-running series, you get some chunks of episodes that are mostly wasteful filler, then sometimes you get a batch of episodes that move the main plot along and are generally really good, and thankfully that's what you get with these discs.
The last set ended with Sasuke and his resurrected brother Itachi facing off with Kabuto, a side-villain that has been in the works since pretty much the beginning of the Naruto franchise, and the man responsible for resurrecting all the dead shinobi and having them fight the allied Ninja forces. We get a good long flashback to see just how Kabuto fell under the influence of Orochimaru and why he has started to turn himself into a facsimile of the snake-themed demon. It does a good job of letting you understand his motives, and the way in which he's defeated is very satisfying. I'll leave the details out, but with the resurrection ninjutsu broken, Itachi says his tearful goodbye to Sasuke, imploring him to do what was right, and the allied forces watch on and celebrate as their resurrected foes crumble and return to the afterlife.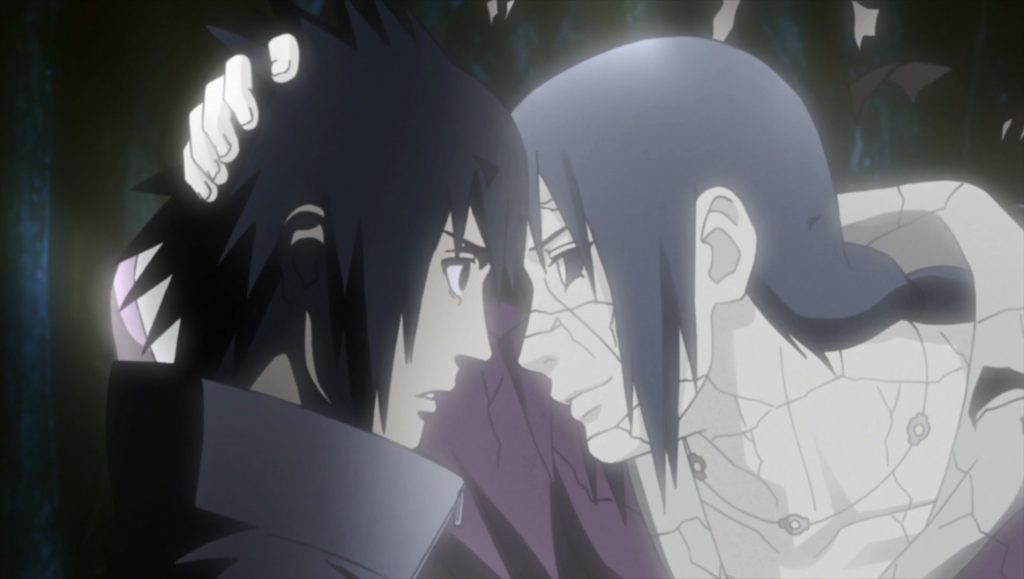 That was just the first two or three episodes! We switch to the five Kage (top-of-the-pile ruling Ninja in each of the five major hidden ninja villages) battling legendary baddie Madara Uchiha, who reveals he rescinded the resurrection spell and is very much still around. Meanwhile Naruto, Kakashi and others confront the mysterious masked Tobi, who is unfazed by the resurrected ninja falling apart, and instead moves forward with his plan to restore the ten-tails demon and bring about the Infinite Tsukuyomi (a worldwide ninjutsu that will put everyone in a pleasant dream for all eternity). This leads to the moment we've all been waiting for. Naruto breaks his mask, eventually revealing the man behind it all. It's probably not a surprise to anyone at this point in time, if you're into the series you've no doubt found out already, or if you've been watching just through the DVDs, you've probably noticed which eye socket Tobi's sharingan eye has been located in and its familiar powers, but I still won't straight-out spoil it… even if the DVD cover does its best to do so…
The next bunch of episodes spells out how Tobi got from Point A to Point B, then to the present day. It does sometimes reek of retconning in order for something to fit, rather than "it was the plan all along", which was previously evident when Tobi went from silly comedy character to serious lead antagonist at the drop of a hat (although that is also sort of addressed…) It works well enough that you buy it without much resistance. The last two episodes of the set are actually filler, but the kind of filler you don't mind because they fill in a blank that doesn't necessarily need to be filled in, but it's fun to watch. It deals with the formation of the Akatsuki and shows how Nagato and his Paths of Pain became the front men of the villainous group while Tobi stayed in the background (and acted like a silly fool, for some reason). That, my friends, is the last time I refer to the character as Tobi! Hooray!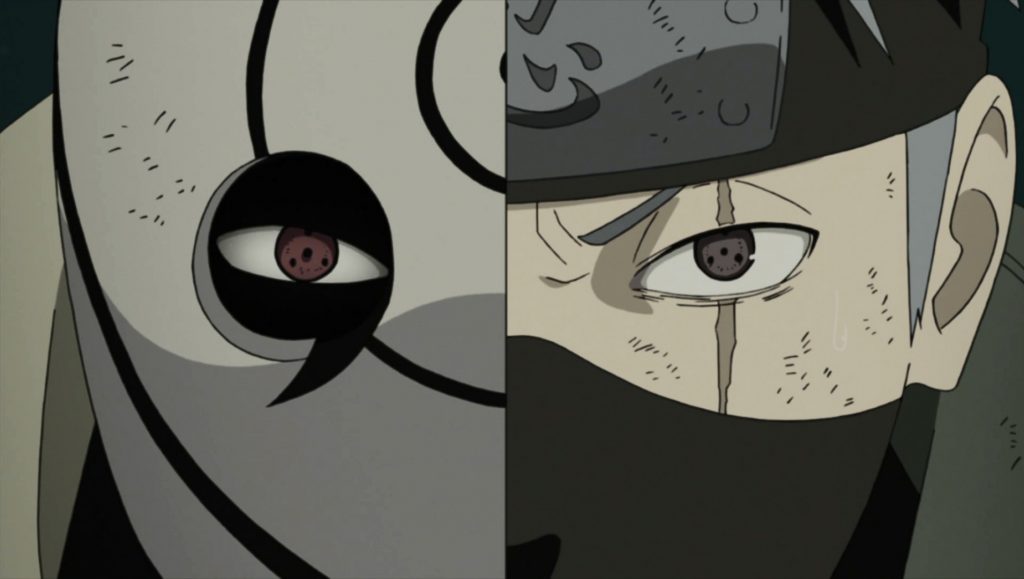 "Tsuki no Okisa" by Nogizaka46 is your opening song for all 13 episodes, while "Black Night Town" by Akihisa Kondo is your ending theme for Episodes 336 to 343, then it switches to "Niji" ( or "Rainbow") by Shinkū Hollow. The extras are your normal affair, clean opening and ending, plus trailers.
Naruto Shippuden Box Set 27 then. It's a fine example of the show when it isn't filled with filler and focuses on the story. Plus, even better, this set barely focuses on Naruto himself, who can often suffer from overly-nice-protagonist syndrome, with the side effects of predictability and changing the hearts of the bad guys with his niceness. In fact the backstories of both Kabuto and Tobi (okay, I guess that's the last time I call him that…) are sad and extremely dark, respectively, and are well written excuses for some of their actions over the past few years of DVD releases. I mean, I'm not saying they're justified in what they do, but at least if you see how they ended up on their paths and understand it, it makes for more interesting villains.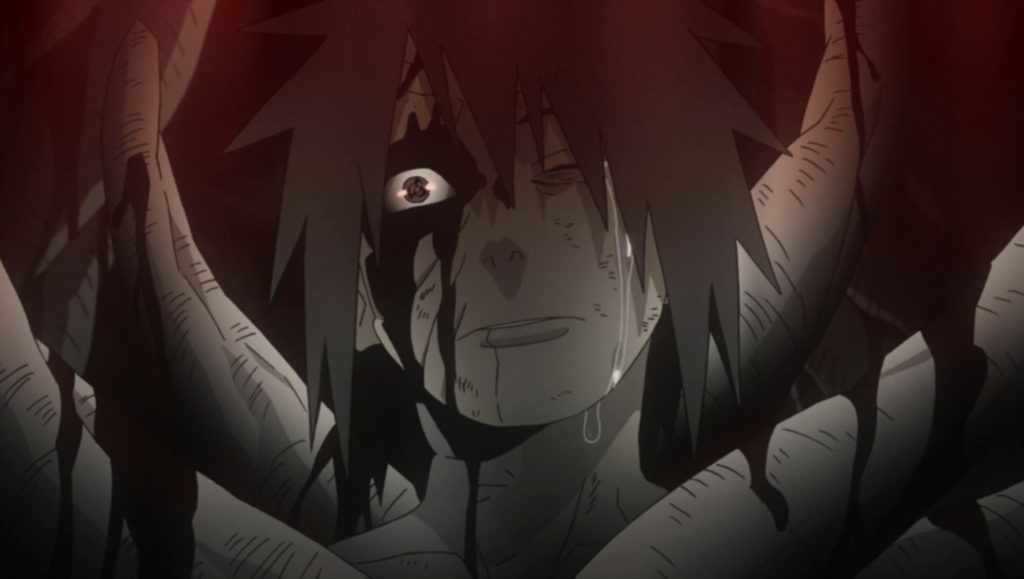 If you've been collecting Naruto "box sets" instead of the… collected box sets, and trying to avoid certain volumes that are skippable, this is NOT one of those. It covers many key points that have ripple effects both backwards and forwards across the timeline we've been seeing unfold for over a decade. This is one not to miss for anyone with even a passing interest in the series.