Dragon Ball Z Movie Collection Two Review

Cold Cobra
•
Dragon Ball Z Movie 3: The Tree of Might (known is Japan as A Super Decisive Battle for Earth, which is a tad more dramatic than its English counterpart!) was first seen in July 1990, when the early parts of the whole Namek / Frieza arc had been airing on Japanese TV. That means the characters featured have their Frieza arc looks, but the actual abilities they show are very much based on the battle with Vegeta and Nappa from the end of the Saiyan Arc. It is also the film that made up most of the footage of the now iconic "Rock the Dragon" intro from the early DBZ dub, including the classic shot of Shenlong hovering over a dead forest. That's often all I can think of when I watch the film, seeing all the action I once assumed happened later in the show, but actually was just from this movie (and a few shots from Movie 2 as well).
Anyway, the plot starts with Gohan, Bulma, Krillin (see the Namek arc influence!) and Oolong (not so much, but hey) camping in the woods, only for an alien ship to crash and start a forest fire. Gohan and Krillin put it out, but the forest is destroyed, leading to them gathering the Dragon Balls in order to wish for it to be restored. This leads to the rest of the first half of the film (which, as a reminder, is only 45 minutes long) being about Gohan playing with a new pet dragon he names "Icarus", or "Haiya Dragon" in the Japanese version. Where is the Tree of Might, or indeed the Super Decisive Battle for Earth, I hear you wonder? Well, soon enough we see a group of assorted weirdos wearing the Frieza army armour talking about the titular tree and how Earth is the perfect place to plant it, despite the fact that Kakarot (alias Goku) was supposed to have wiped life from its surface. Once the tree is planted and roots start eating up all of the planet (bet you wished you'd saved the Dragon Balls now guys!) everyone starts fighting and we're FINALLY introduced to our lead villain, Turles (or Tullece, in Japanese, keeping with the Saiyan-vegetable puns thing).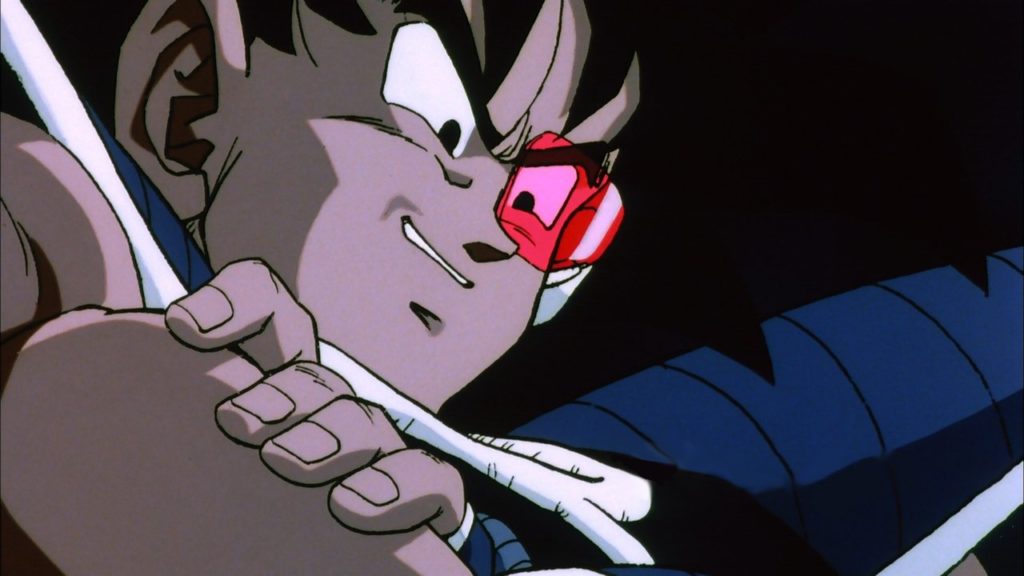 Turles looks exactly like Goku, with the exception of darker skin and the fact he's evil, and is therefore a literal visual what if, in this case "what if Goku never hit his head and instead became an evil Saiyan warrior?". Their likeness is explained away by "lower-class Saiyans only come in so many types", whatever the hell that means, but there you go. They wanted evil Goku and didn't care about how to get there. Overall the third film is alright, it has some good action towards the end, but it does take a long time to get there, even with such a low running time. It also marks the last time Yamcha, Tien and Chiaotzu have a major fighting role in a film (though Tien does get a brief fighting appearance in the ninth movie, oddly enough), not that anyone other than Goku really gets to do anything by the end…
Dragon Ball Z Movie 4 is simply known as Lord Slug (and in Japan it's simply known as Super Saiyan Son Goku) and was released in March 1991. Much like the previous film, the movie was made as the anime was in the midst of the Frieza arc, but before the final fight with the lead villain, so everyone has the same look and power set from that point in time. The interesting thing about this film is the titular (in Japan) Super Saiyan transformation. I mentioned in the previous collection review that there was one exception to the "never showing things in the film that hadn't been in the anime", and this was it… sort of. The form had been mentioned by Vegeta, but had yet to be featured even in the manga (it would actually debut in Shonen Jump ten days after this film first began showing) so the animation staff just… guessed. They gave Goku spiky hair and a golden aura, but his hair stays black and his eyes go completely white. This form was one of the early designs Toriyama threw around before settling on the now iconic look, so I assume he gave some sort of insight, or it could have been a lucky guess. Either way, it's an interesting look at a potential design before it had even been put to paper, which is good because this film is not interesting otherwise…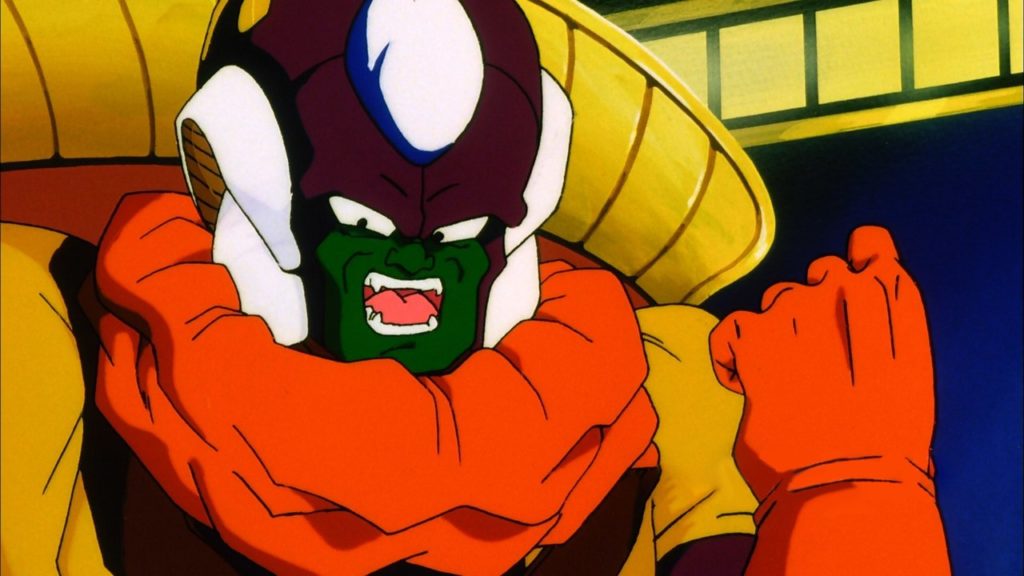 The film basically rehashes the Demon King Piccolo arc from Dragon Ball, with the titular (in the West) Lord Slug first appearing as an old Namekian, then using the Dragon Balls to restore his youth, and then battling Goku. The beginning is all about a giant meteor heading to destroy Earth, and obviously there is the obligatory group of colourful henchmen that Gohan, Piccolo and Krillin get to fight for a bit before the big showdown between Slug and Goku. Generally though, this film does offer more action and quicker than the previous one, but it also lacks interesting characters or plot (not that Tree of Might was Shakespeare…) and Slug in general is just not very interesting. Oh, and whoever thought purple, yellow and orange were a good colour combination for his attire should be found and retroactively fired…
A couple of trailers is all you'll find extra on the disc, though once again it contains English dub with the dub music, English dub with the original Japanese music, and original Japanese with English subtitles. The picture is once again restored well, very bright and colourful but not over-saturated to the point of losing grain or details.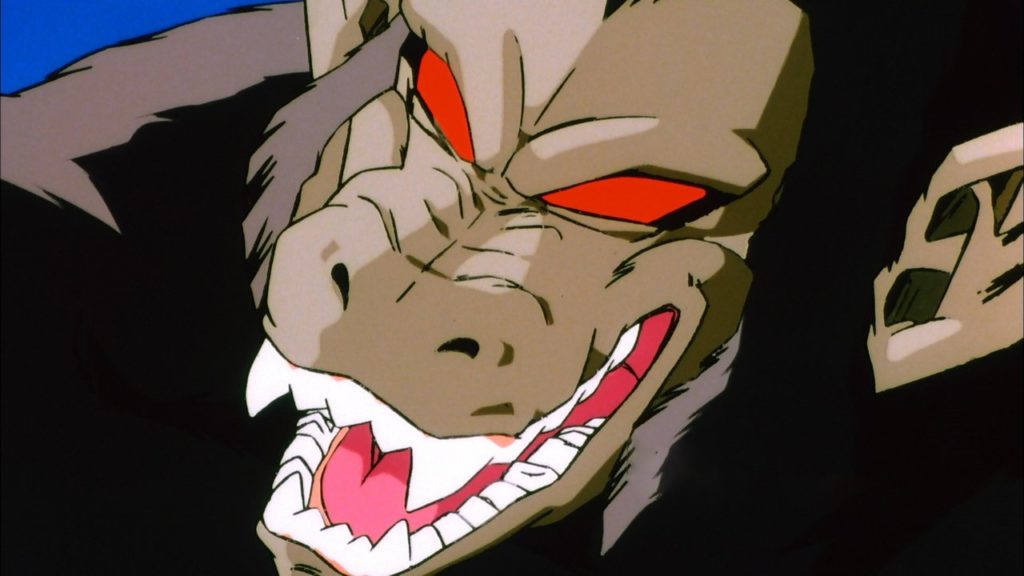 So Movie Collection 2 is harder to recommend. Unlike the first two films, which at least had some unique villains and set-ups to them, these two films are not so lucky. Turles is a fun villain, ignoring his nonsensical existence, but Movie 3 is very slow going and doesn't offer much to anyone who wants to watch someone other than Goku do something, and Movie 4 is one of the worst ones of the original 13 and is frankly quite dull. Sadly, as nostalgic as these are, this is one collection you can miss and not feel bad. Given the way the films are split into groups of two, this will probably be the only one without at least one good film on it, so we should be good from here on out!