I Want to Eat Your Pancreas Review
Demelza
•
Back at Scotland Loves Anime 2018, I fell in love with I Want to Eat Your Pancreas. Since I saw it then I've read the manga and original novel, while waiting for the film to finally hit home video so I could watch it again. This month Manga Entertainment have released the series on Blu-ray and DVD, so I'm revisiting it to find out if it's as good as I remember.
The story begins when our nameless protagonist finds a diary belonging to his high-school classmate Yamauchi Sakura. The book is titled "Living with Dying" and reveals that she's battling with a pancreatic disease. Upon return of the book, Sakura swears him to secrecy, to which our main character replies he doesn't have any friends to tell anyway. With this statement in mind, Sakura grows interested in the boy and strives to become his friend.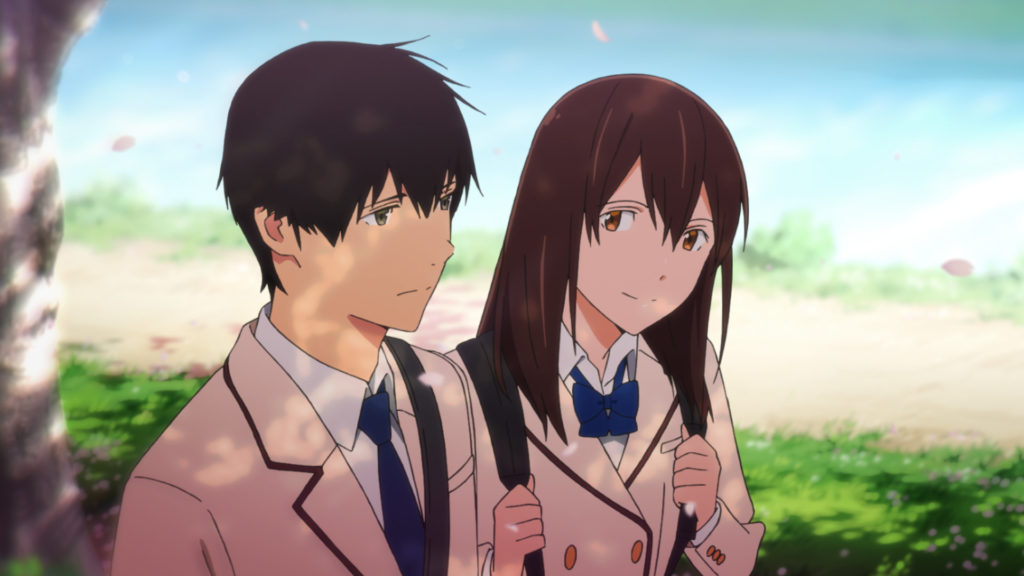 Thanks to Sakura joining the school library as an assistant and generally following the protagonist around, the two begin to grow closer. Sakura is happy to have met him, to have an impact on his life and to share in his day to day – even if he gives off an air of indifference.
The boy spends his day with his nose in a book, preferring fiction to reality. Spending time with Sakura shows him that there is more to life than the fantasy worlds he spends his days in. Slowly, he begins to develop feelings for Sakura but with her condition ever on his mind, he's scared of growing too attached.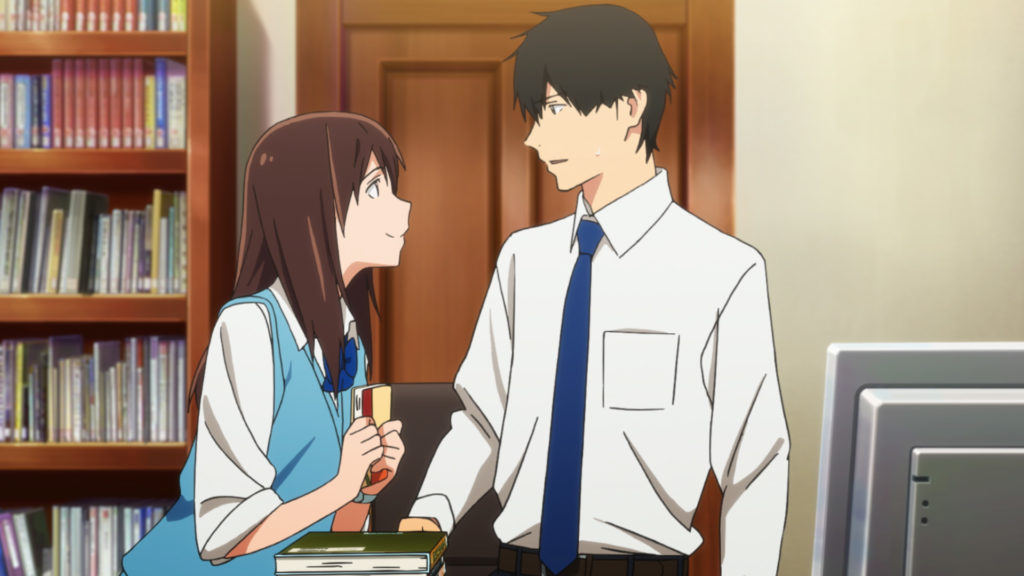 Even having seen it for a second time, I still find it difficult to sum up I Want to Eat Your Pancreas. It's hard to talk about without spoiling what happens, but most of all it's a film that needs to be experienced to understand. The impact it has on the viewer is delivered through the emotions of the characters on-screen and that's not something I can even begin to put into words.
For their part, the characters are relatable and fun to spend time with. Sakura is bubbly and outgoing, loved by everyone and full of life. She's a shining light in the darkness and great fun to watch on-screen. In contrast, our protagonist is the total opposite – quiet, gruff and uninterested in those around him. Well, until he meets Sakura. It may sound cliché but meeting her does change his life forever.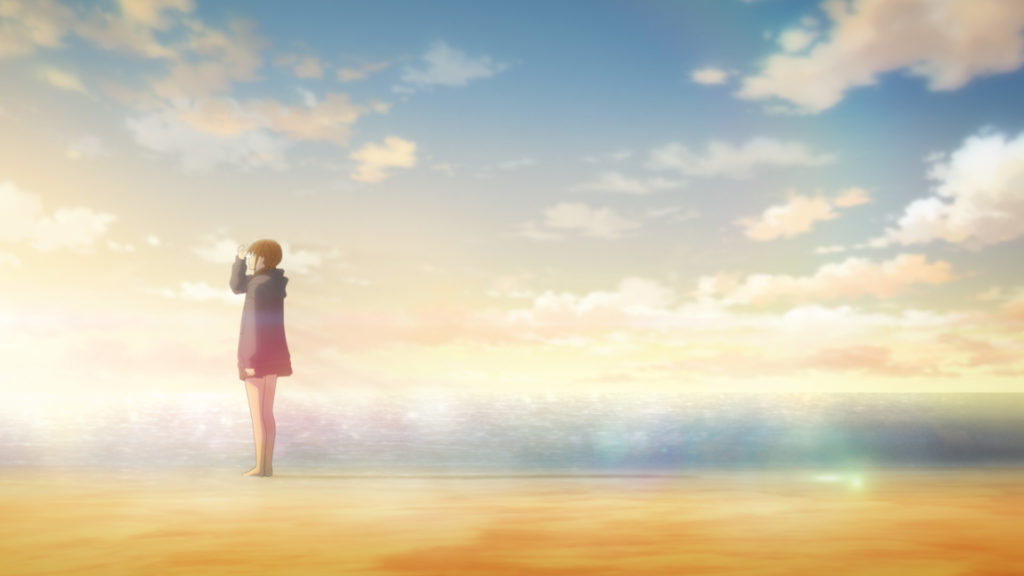 If you've read the novel this anime adaption is based on (licensed by Seven Seas) then you'll know what you're getting here. This is a solid adaption and while it does condense down a couple of sections, it otherwise faithfully adapts the story.
The only big difference is a whimsical, dream-like section toward the end of the film. While what's happening in the scene is from the book, the way it's portrayed is quite different and not everyone will like it. I wasn't a fan of it on my initial watch, but it's not as off-putting the second time around.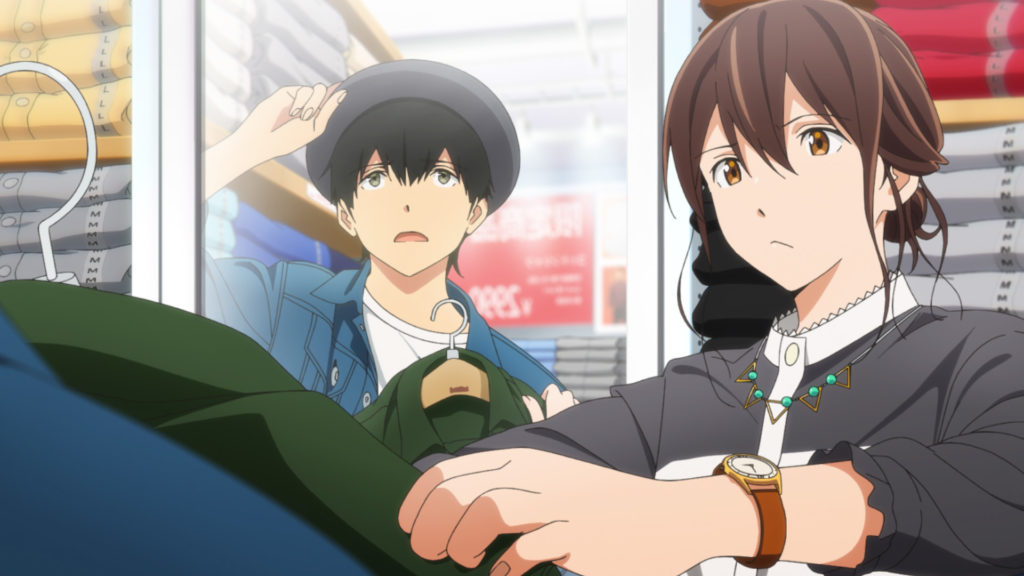 Of course, if you haven't read the novel before then I also highly recommend doing so after watching the film. This story isn't ruined in the slightest by knowing what happens and it's just as hard-hitting on a revisit.
Animation for the film has been handled by Studio VOLN and despite being one of the studios first movie project, I Want to Eat Your Pancreas looks stunning. The studio uses a wide range of colours to bring the world to life, leaving it with a warm, welcoming atmosphere. The characters designs are attractive and fitting for their personalities. Sakura is cute, with subtle highlights in her hair while our protagonist is average and bland, but that fits his personality. Someone who doesn't care about the world wouldn't put any effort into their appearance.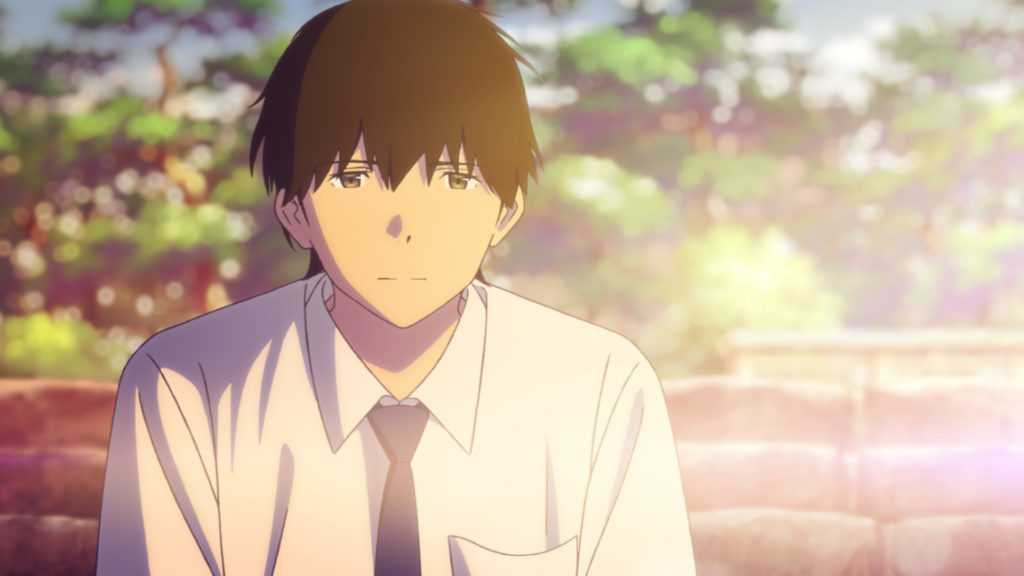 Meanwhile, music for the movie has been handled by composer Hiroko Sebu with insert songs, opening and ending by band Sumika. The music is a mix of upbeat pop tunes with more sombre and emotional piano and string mixes. The compositions work well to convey the on-screen emotion and work well with the film. It's certainly one of my favourite soundtracks in a while.
Where voice actors are concerned, this release contains the film in Japanese as well as with its English dub. While I don't find either actor memorable for the protagonist, I find myself more fond of the Japanese audio on the whole because of Sakura's actor. Sakura is played by Lynn (Princess Hibana in Fire Force, Fuuka Akitsuki in Fuuka) in Japanese, who gives the character the perfect fun, teasing and uplifting personality. In English, she's played by Erika Harlacher (Violet in Violet Evergarden, Ann Takamaki in Persona 5) who doesn't quite capture the same nuance.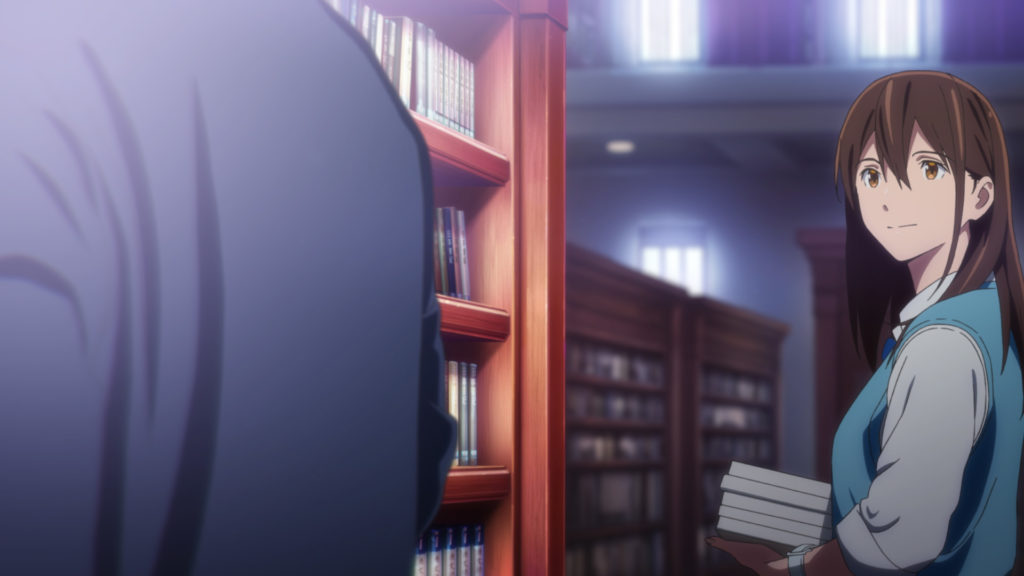 As previously mentioned, this release comes to the UK thanks to Manga Entertainment and has been released on both DVD and Blu-ray. While the release is only a standard edition compared to the collector's edition America has, there are still several neat on-disc extras. These include Japanese and English trailers, an anime video for the theme song, textless opening and an English Dub Bloopers video.
Overall, I Want to Eat Your Pancreas is an unforgettable film. If you're an existing fan of the novel then you'll love this anime film and that goes double for newcomers. This is a film that everyone needs to have in their collection, a film you'll never forget and one which will no doubt withstand the test of time.