The Rising of the Shield Hero Season 1 Part 1 Review
Demelza
•
When The Rising of the Shield Hero began airing in January 2019, many anime fans were talking about it either because of its controversial plot elements or its gripping story. A year later Manga Entertainment is now bringing the first half of Season 1 to home video, which I'm here to take a look at today. 
The story follows 20-year-old Naofumi Iwatani who lives a carefree life as a college student, that is until the day he reads a mysterious book at his local library. While flipping through the novel's pages,  Naofumi is suddenly sucked inside and reawakens in a fantasy world alongside three others: Motoyasu Kitamura, Ren Amaki, and Itsuki Kawasumi.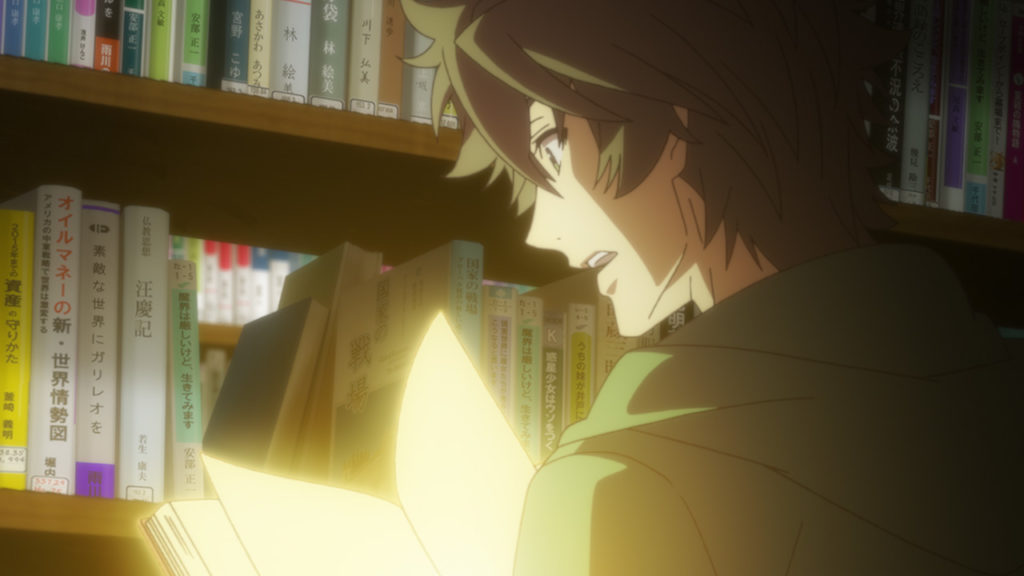 The four are informed that they have been summoned to the Kingdom of Melromarc to wield the four legendary weapons: Spear, Sword, Bow and Shield. Motoyasu is the Spear Hero, Ren the Sword Hero and Itsuki the Bow Hero, while our protagonist ends up as the Shield Hero. As the four legendary heroes, they must protect the world from 'waves of destruction' that descend upon the land. 
However, it's not long before Naofumi realises something isn't right with the kingdom's treatment of the Shield Hero. While the other heroes quickly build up parties of capable adventurers, Naofumi is left with no one until he practically begs for assistance. Even then, the one adventurer who joins his party later betrays him by stealing all his items and accusing him of raping her!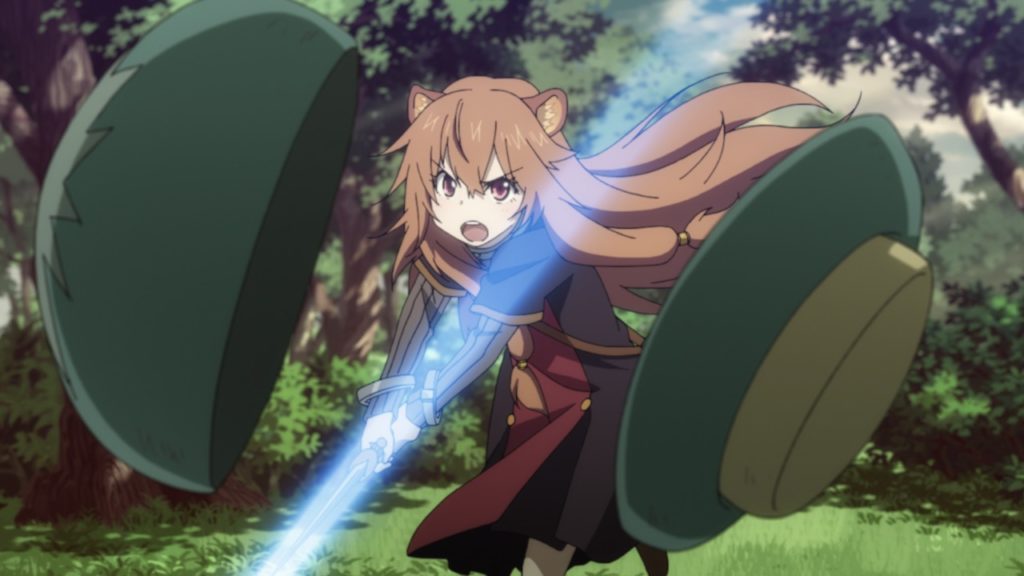 Despite Naofumi's protests, no one believes he's innocent and as the other heroes and the townspeople turn their backs on him, Naofumi finds himself full of hatred. He even goes so far as to buy a slave just to have someone in his party to help him level up (as the Shield Hero is defensive and has no way of dealing damage to enemies). Our protagonist will do anything he can to make his way forward in this unforgiving world, no matter how dirty, but underneath his kind nature remains. 
The first few episodes of The Rising of the Shield Hero are a difficult watch. As Naofumi descends into darkness the series is grim, but it does manage to stay moderately realistic at least. Once you get past these episodes the show lightens up a bit as Naofumi and his slave companion Raphtalia form a firm friendship. We also get to see more of the other three heroes and although they're not on Naofumi's side, they still bring something interesting to the story.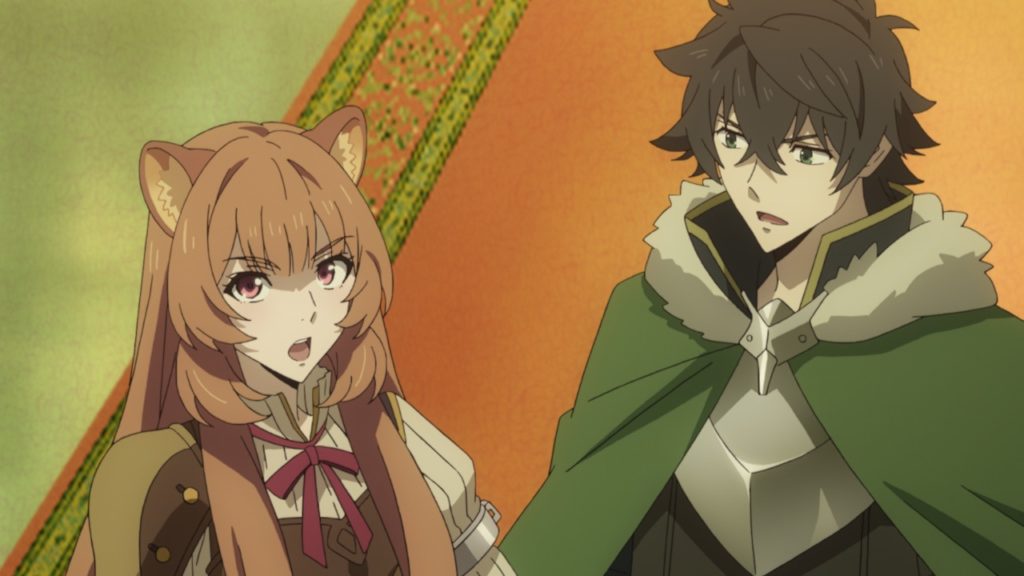 Back when the series first began airing, I wrote a piece on how the anime compares to the original light novels and what the quality of the writing is like. Instead of re-treading ground here, I'll simply recommend you check out that article if you want to know more on that subject. 
Animation for the series has been handled by studio Kinema Citrus (Made in Abyss, Black Bullet) and the team have done a great job bringing the world to life. Action scenes are easy to follow and character designs are easy on the eye and suitably fitting for an isekai series. One thing I particularly like about the animation is that when Naofumi is at his lowest mentally the world is portrayed in darker, more washed-out colours which slowly brighten up as his mental state improves. It's a small trick that many viewers may not even notice, but a good one nonetheless.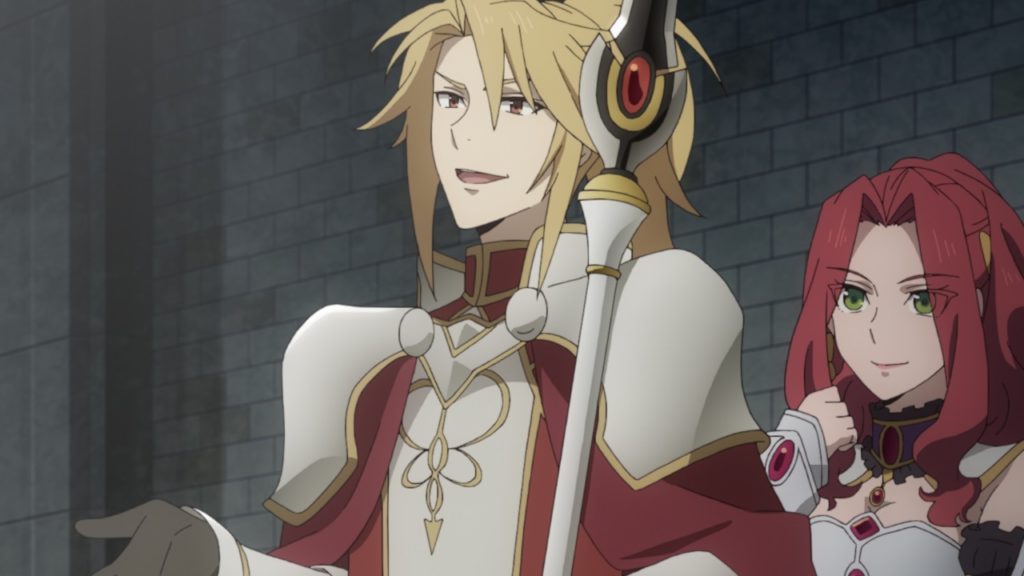 Where music is concerned, this has been handled by Kevin Penkin (Made in Abyss, Tower of God), and he has done a fantastic job composing tracks that feel right at home in a series like this. A great deal of the soundtrack could easily fit a JRPG, it's very fantastical and helps sell the idea that this is a fantasy world. The opening theme is "Rise" by Madkid, while the ending theme is "Kimi no Namae" by Ciai Fujikawa. While the opening theme didn't leave much of an impression on me, I think the ending theme captured the emotional side of The Rising of the Shield Hero well. 
Where voice actors are concerned, everyone does a great job too. Naofumi is played by Kaito Ishikawa (Tobio Kageyama in Haikyu!!, Tenya Iida in My Hero Academia) in Japanese and Billy Kametz (Galo Thymos in Promare, Anai in Aggretsuko) in English, who both handle the lead role well. While I have a soft spot for the Japanese cast, thanks to Ren being played by Yoshitsugu Matsuoka (Kirito in Sword Art Online, Bell in DanMachi), both casts do a fine job and I think viewers will be happy watching the show with either of them.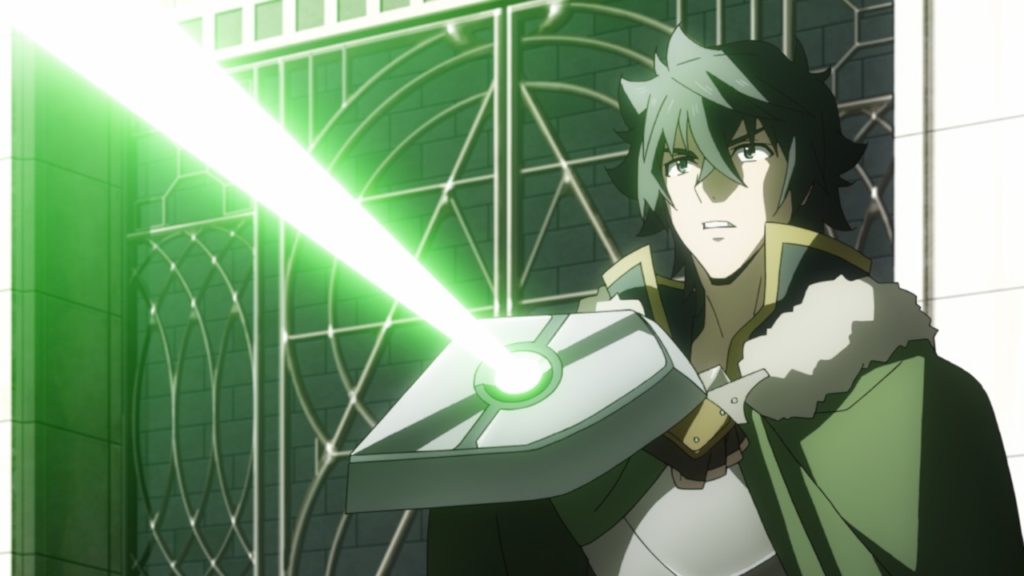 As previously mentioned, The Rising of the Shield Hero Season 1 Part 1 comes to the UK thanks to Manga Entertainment. The series is available on Blu-ray and DVD as well as in a Blu-ray limited edition set. All of the releases include episodes 1-13 in English and Japanese alongside clean opening and ending videos. The limited edition includes 4 metallic art cards, a 120-page art book, 3 metal keychains, 3 vinyl stickers and a fabric poster. 
While The Rising of the Shield Hero Season 1 Part 1 gets off to a grim start there is undoubtedly an interesting isekai story underneath it all. How much you like it will depend on how much you can put up with plot conveniences and injustice toward the protagonist. However, if the premise sounds like your kind of series then it's certainly worth checking out.