Studio Ghibli Provides 400 Images From Its Films For Free
On September 18th, 2020, Studio Ghibli announced that it would be providing images of scenes from its films for people to use for free with the proviso that, whatever they are used for, it remains within the bounds of common sense.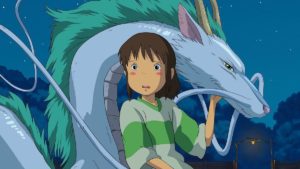 If you are a reader on this site, or someone who has watched films and TV in the last three decades, Ghibli probably doesn't really need an introduction, but for anyone not in the know, they are the studio famous for producing some of the world's most beloved animation titles such as My Neighbor Totoro and Kiki's Delivery Service. Their surprise announcement that they are providing free images will surely be of great joy to many who watch their works.
On their site right now are a total of 400 images taken from eight films. The films are, When Marnie Was There, Princess Kaguya, Spirited Away, The Wind Rises, From Up On Poppy Hill, Arrietty, Ponyo, and Tales from Earthsea.
These images are all free to download and there are no detailed rules with regards to how the images are used. The text on the site simply says, "Please use it freely within the bounds of common sense." This can be taken to mean that people should avoid using these images for commercial use, modification of the images and content that detracts from the work etc. but use on fan sites and for reviews is a-okay. 
It is expected that more shots from films will be added in the future.
The stills can be reached over at the Studio Ghibli site