View the Next Generation of Japanese Animation Talent Online at the Inter-College Animation Festival 2020
The Inter-College Animation Festival (ICAF) is, as the names suggests, an animation festival that is used to showcase the works of students studying animation at universities and vocational schools across Japan. As well as showing films, it allows students to connect with leading professionals already working in the anime industry. Every year, there is a free screening at The National Art Center in Tokyo but for 2020 they are also going to show their films online.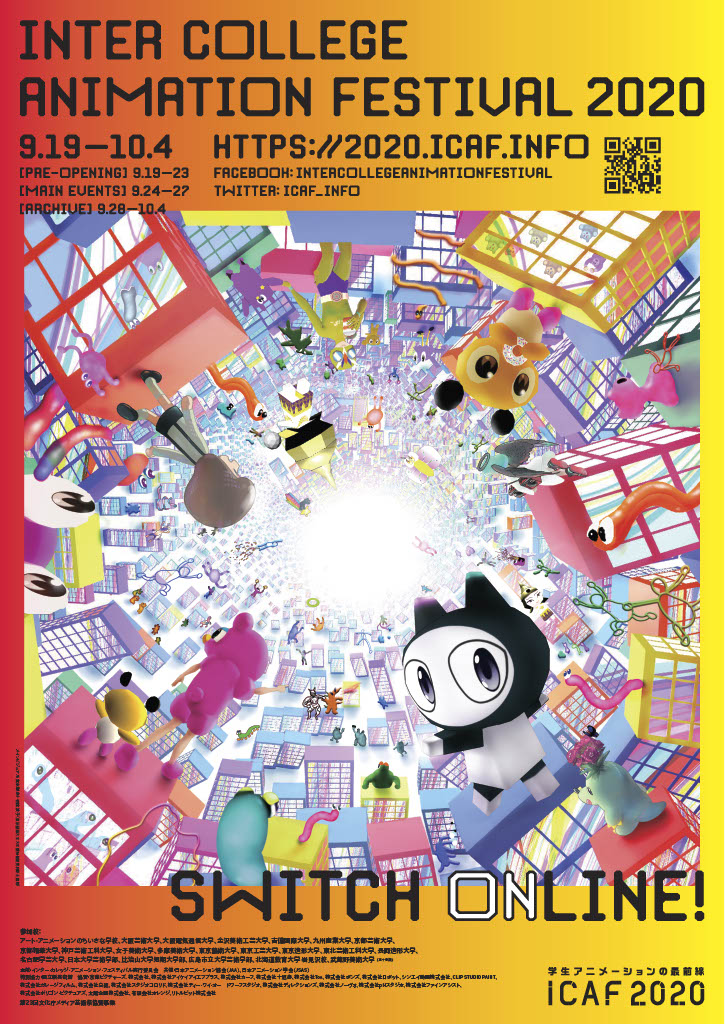 The festival has run every September since it was first established in 2002. For this year, its 18th year of operation, the festival will go show their programme of films online as well as at The National Art Center in Tokyo. The films will be free to view and they are available for people around the world to enjoy.
This year a total of 159 films from 22 schools have been programmed. The schools in this year's festival include Osaka University of Arts and Kyoto Seika University in Kansai in the west, Tama Art University and Tokyo University of the Arts in Kanto in the east, and Tohoku University of Art and Design in Yamagata Prefecture in the north. There are all sorts of schools from even further afield. With every animation course, there is a different ethos of creativity with some schools being a hotbed of TV anime talent while others consistently provide indie auteurs that have their works screened at international festivals. Having everything gathered together at the ICAF event makes this the perfect way to discover just how diverse the stories, styles and ideas are in Japanese animation and gives viewers the chance to spot emerging trends and talents.
Some of the titles on the 2020 programme include The Balloon Catcher by Isaku Kaneko, which was screened at the Annecy International Animation Festival, the incredibly cute Turtle's Stroll by Minori Matsuoka and City of Willden by Junbun Lin, a sci-fi tale that feels close to Ergo Proxy in style.
You can view the complete listing of films on the ICAF website and you can access the films on a special website that pre-opens on September 19th with events due to start on September 24th. To get a taste of what is on offer, check out the festival's official YouTube channel for trailers of past works,