Screen Anime October to November 2020 Line-up Covers Scotland Loves Anime with Lupin the Third, Love Live! & More
Online film festival platform Screen Anime earlier in the month had revealed their latest line-up will be centred around Scotland Loves Anime 2020, which is taking a theatrical and streaming approach due to the global situation. A majority of the festival's line-up will join Screen Anime from 25th October at 2:00pm UK time up until 25th November 2020.
"Stay home, stay safe, and enjoy the film festival experience from your own living room!

The majority of this year's Scotland Loves Anime content is available digitally, with programming strands focusing on iconic franchises Lupin the 3rd and Love Live, returning festival classics, a deep dive into Weathering With You provided by Dr. Jonathan Clements, and Work In Progress features on forthcoming anime films coming in 2021.

Just as you'd expect, every film will come complete with an introduction from Dr. Jonathan Clements too, to educate and entertain you before you watch the film.

Don't miss our comprehensive line-up.. and don't worry, you have an entire month to watch it all!"
Scotland Loves Anime via Loves Animation official website
The titles below will be replacing Birthday Wonderland, Fate/Stay Night Heaven's Feel I. Presage Flower, 5 Centimeters per Second, Genius Party and the series Bartender.
Work-in-Progress Films
For an estimated runtime of 60 minutes each, Scotland Loves Anime is giving fans the chance to view an early glimpse of two upcoming anime films.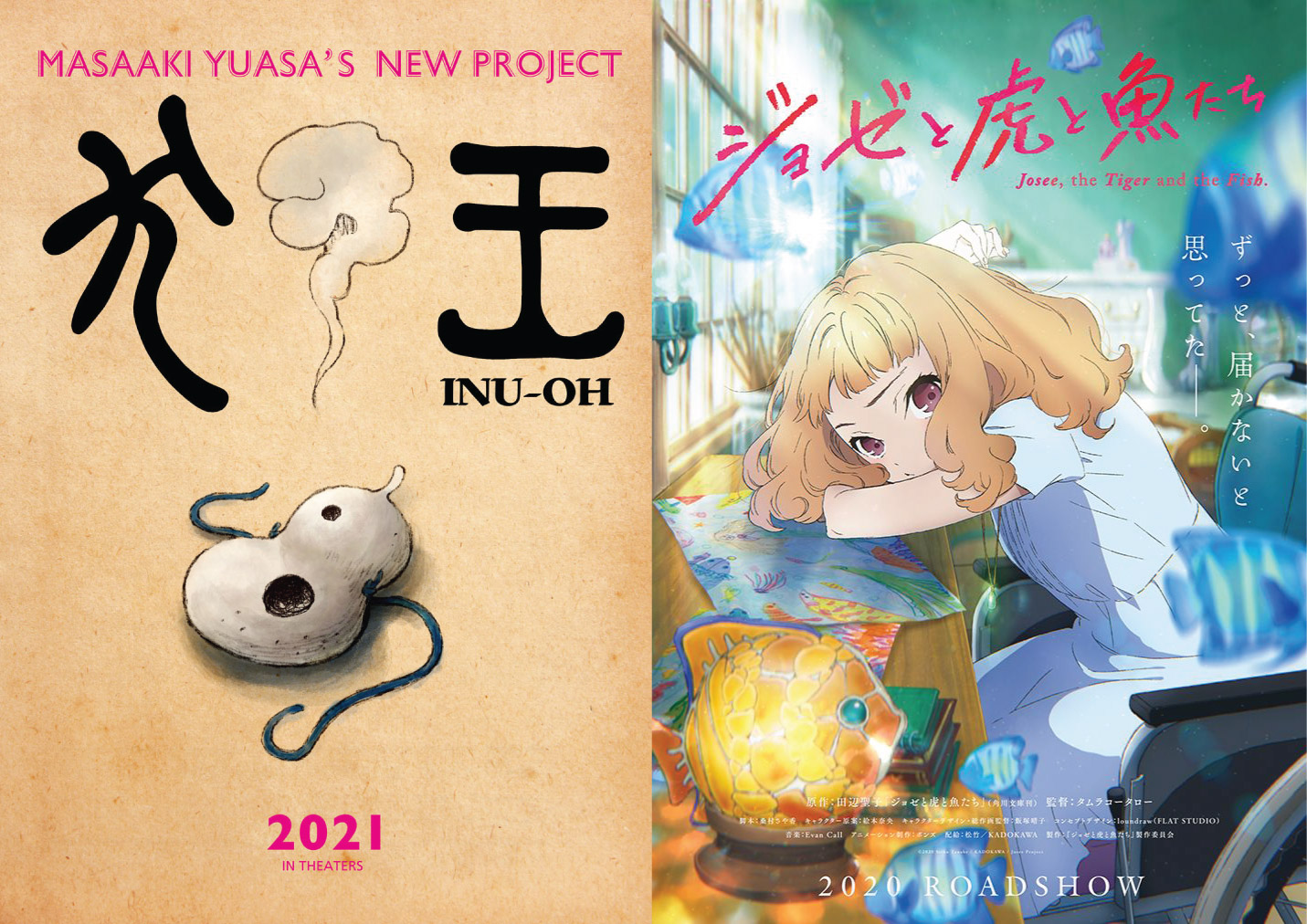 The first is Inu-oh from director Masaaki Yuasa and studio Science SARU and the second is Josee, the Tiger and the Fish (Josee to Tora to Sakana-tachi) from director Kotaro Tamura and studio Bones. For the latter, Jonathan Clements and the studio president Masahiko Minami will be discussing the film with the staff behind the project. Anime Limited acquired the UK rights for Inu-oh earlier in the year.
Love Live! the School Idol Movies
For fans of the Love Live! franchise from Sunrise, both Love Live! the School Idol Movie and Love Live! Sunshine!! the School Idol Movie: Over the Rainbow will be available to watch on the service.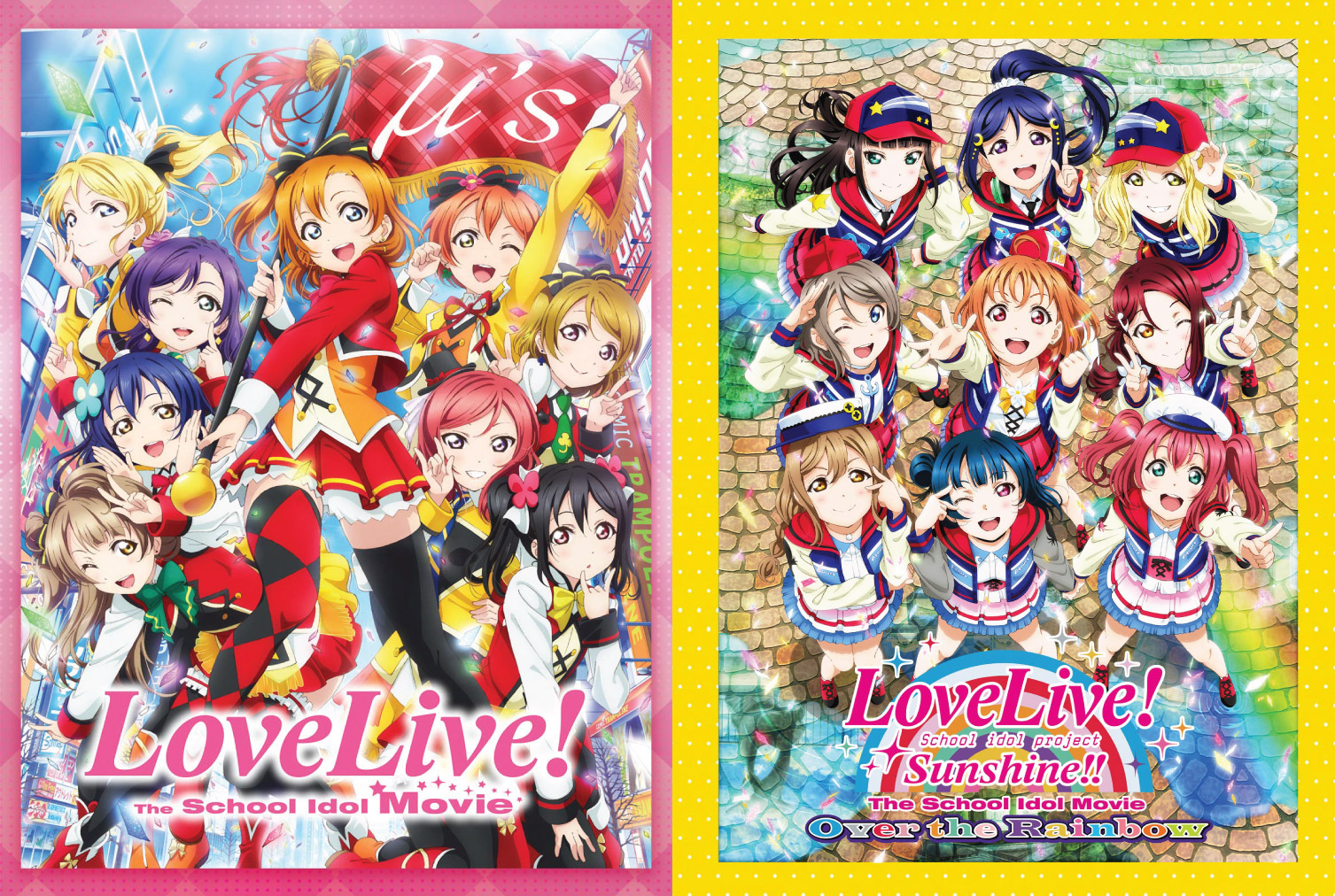 Love Live! the School Idol Movie is directed by Takahiko Kyōgoku and focuses on the idol group μ's after the events of the Love Live! School Idol Project anime series. The second film Love Live! Sunshine!! the School Idol Movie: Over the Rainbow is directed by Kazuo Sakai and focuses on the second idol group Aqours after the events of the Love Live! Sunshine!! anime series. Neither films have been acquired for UK home video release.
Lupin the Third
For fans of the long-running Lupin the Third franchise from TMS Entertainment, these will be available to watch on the service: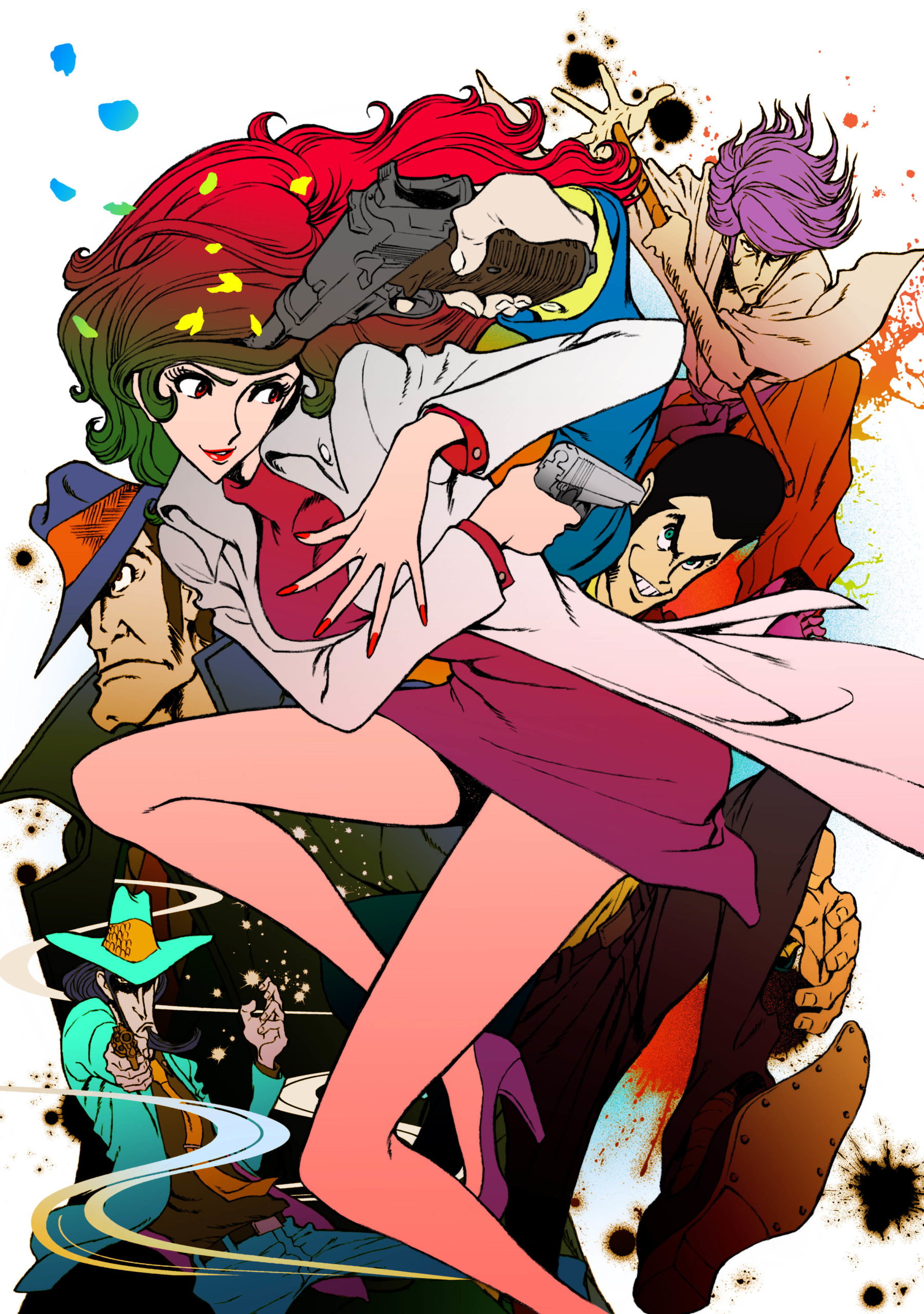 Starting off with the series marathon choice – Lupin the Third: The Woman Called Fujiko Mine (Lupin the Third: Mine Fujiko to Iu Onna), a 2012 series that puts Fujiko Mine into the spotlight rather than Lupin himself. Sayo Yamamoto directed the series with series composition writer Mari Okada and music composer Naruyoshi Kikuchi. Manga Entertainment once released the series on Blu-ray.
"Who is Fujiko Mine? The world's greatest thief, Lupin the Third, has set his sights on the world's deadliest femme fatale, Fujiko Mine. After crossing paths on the same job, Lupin is enthralled with the mysterious beauty but such an attachment may come at a price. Elusive and manipulative, little is known about Fujiko as she holds her hand close to her chest. A thief? A killer? She's whatever you need her to be so she can get the job done. As Lupin and his crew fall deeper into the mystery will they learn the answer to the question that plagues their thoughts…"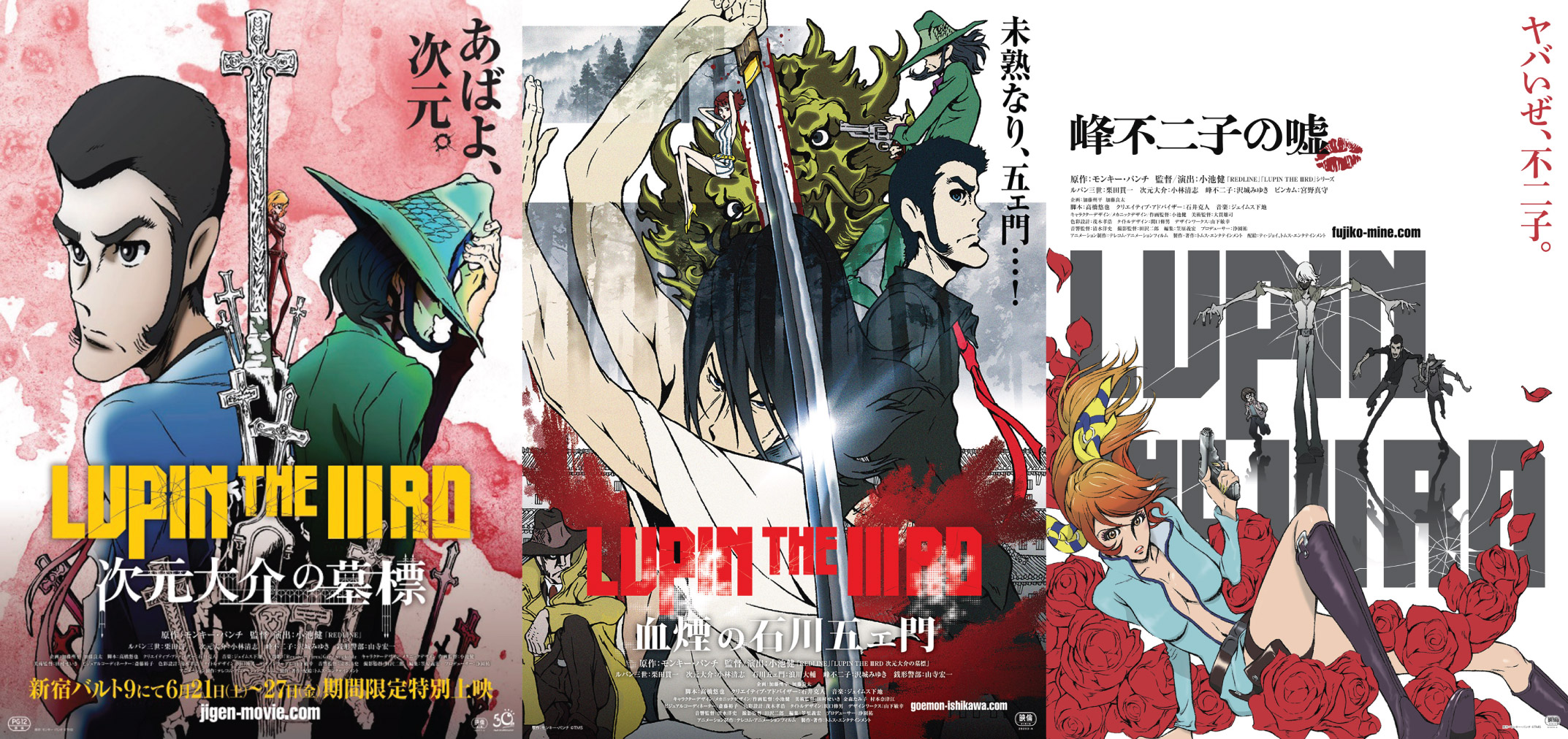 Joining The Woman Called Fujiko Mine are three films released in 2014, 2017 & 2019 that take place within the same canon; Lupin the Third: Jigen's Gravestone (Lupin the IIIrd: Jigen Daisuke no Bohyou), Lupin the Third: Goemon's Blood Spray (Lupin the IIIrd: Chikemuri no Ishikawa Goemon) and Lupin the Third: Fujiko's Lie (Lupin the IIIrd: Mine Fujiko no Uso). Takeshi Koike directed all three films over at studio Telecom Animation Film with writer Yuuya Takahashi and music composer James Shimoji. The three films have yet to receive a UK home video release.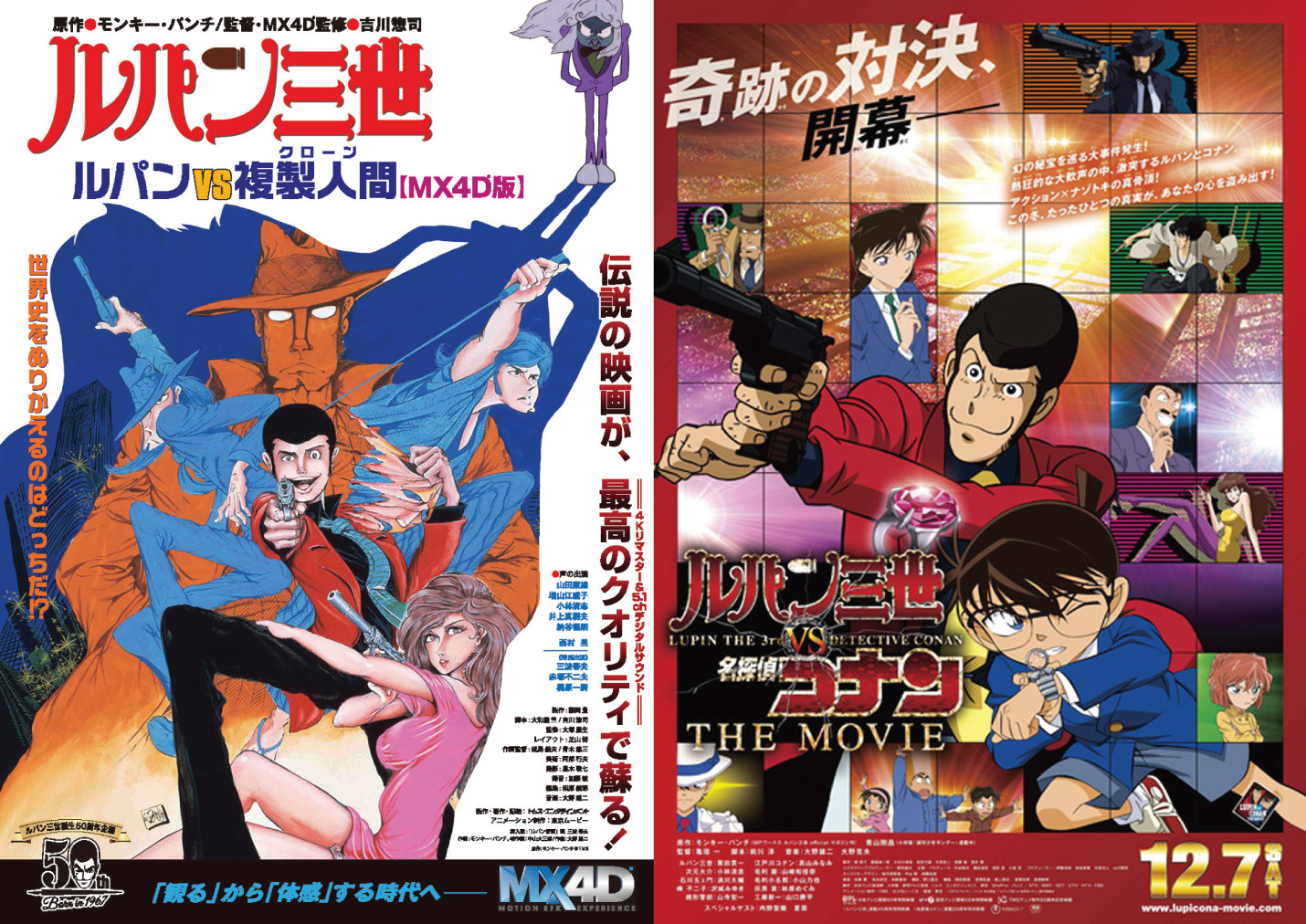 Also available is the 1978 Sōji Yoshikawa directed film Lupin the Third: The Secret of Mamo (Lupin III: Lupin vs. Fukusei-ningen) and the 2013 Hajime Kamegaki directed film Lupin the Third vs Detective Conan: the Movie. The Secret of Mamo was released on DVD by Manga Entertainment while Lupin vs Conan has yet to receive a UK home video release.
Production I.G Short Films
The selection of short films animated by Production I.G will also be available to watch. Released by Anime Limited in 2019 under the name 'Pigtails and Other Short Stories from Production I.G', anime fans will be able to view the following:
This slideshow requires JavaScript.
Pigtails
"A thought-provoking fable portraying a nation's unspeakable feelings in the aftermath of the 2011 tsunami and Fukushima disaster. Based on the manga by Machiko Kyo"

Kick-Heart
"A love story between a pro-wrestler and a nun, each one with a secret to hide. Directed by Masaaki Yuasa"

Li'l Spider Girl
"A broken antiquarian meets with a scared, eight-legged baby arachnid slipped out from an ancient book."

Drawer Hobs
"Unfulfilled call centre operator Noeru has to deal with six weird kids who have occupied her tiny apartment."

Oval x Over
"Running against destiny was never this burning hot."
Returning Films
Last but not least, the festival is also bringing back three films that have appeared in previous line-ups: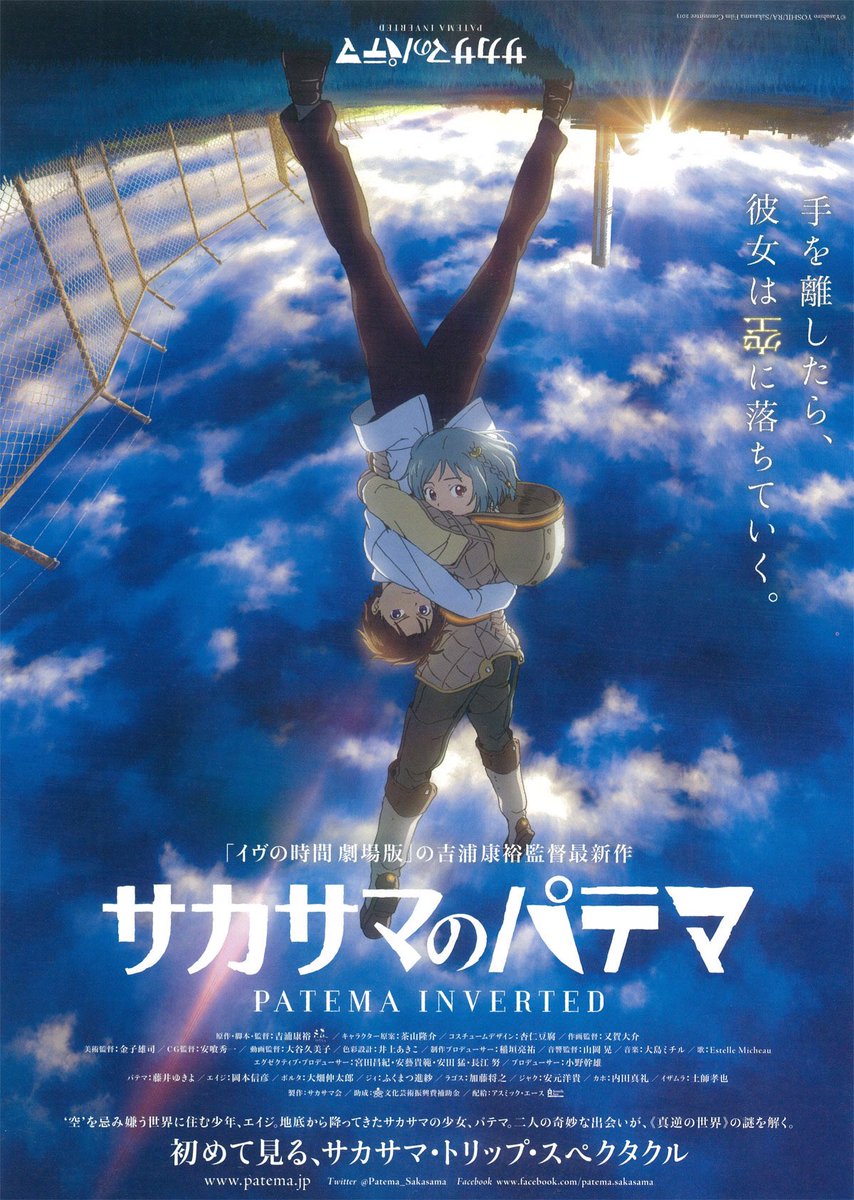 Patema Inverted (Sakasama no Patema), the 2013 film from director Yasuhiro Yoshiura and studio Rikka. The film has been released on Blu-ray by Anime Limited.
"Patema has lived her whole life underground. Following a catastrophic attempt to harness alternative power sources, her community were driven to settle in a dark, cramped network of tunnels below ground. She roams them by torchlight, dreaming of adventures on the surface. Age does not fit in comfortably in school or society as a whole. The world he lives in is known as 'Aiga', controlled by the tyrant Izamura's family for generations.

Together – the pair are about to be pulled into something much bigger that will turn their worlds upside-down!"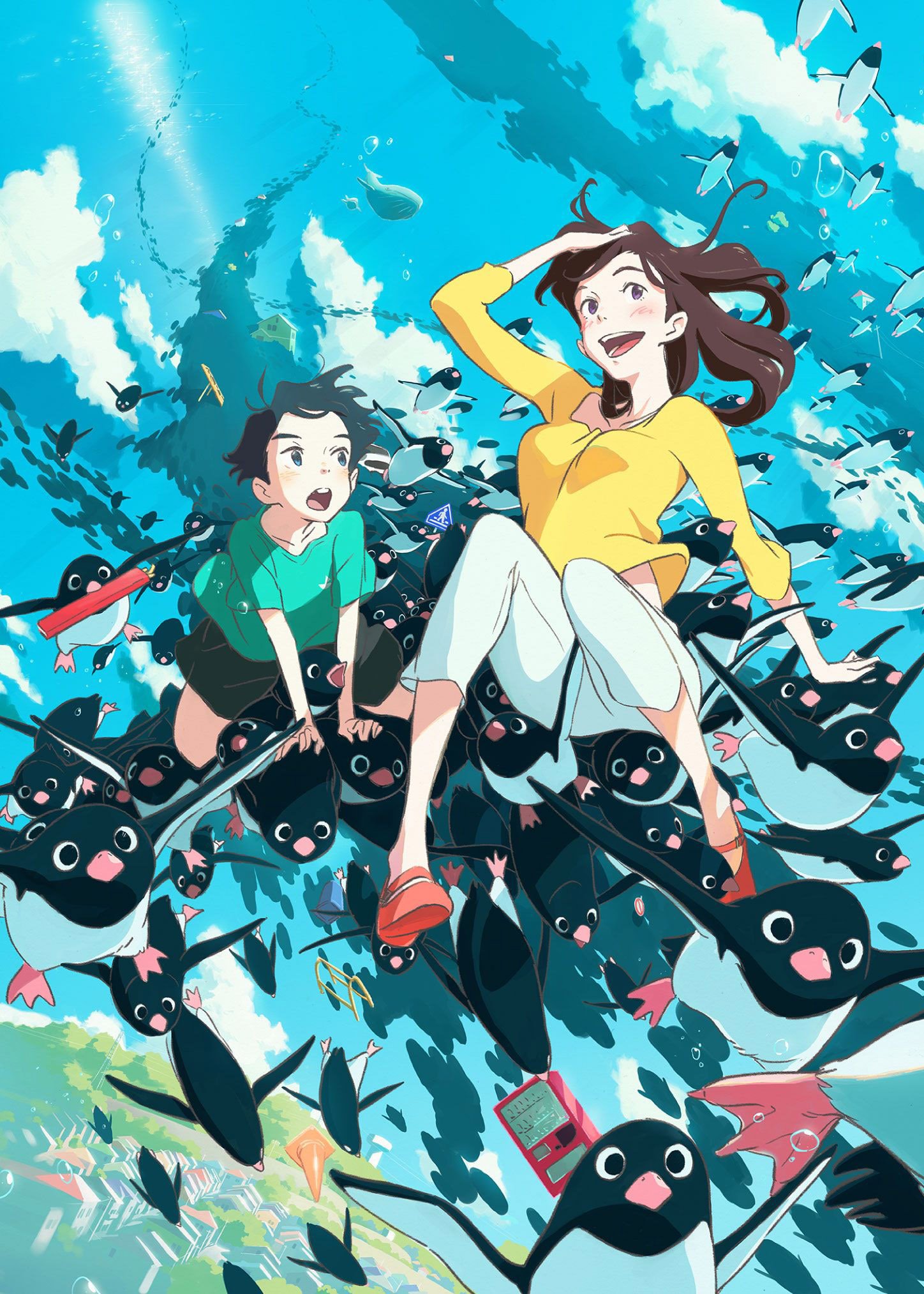 Penguin Highway, the 2018 film from director Hiroyasu Ishida and studio Colorido. The film has been released on Blu-ray by Anime Limited.
"Aoyama is a serious 10 year-old boy who records all of his day-to-day experiences in his notebook. One day in May, penguins inexplicably appear in his home town, despite being located a long way from the sea. When Aoyama sees "Big Sis" – a young woman who works at a dentist's office – drop a soft drink can which inexplicably turns into a penguin, he decides to investigate and resolve the mystery behind these strange events.

Together with his classmates, Aoyama happens upon a strange phenomena which is surely the key to these goings-on. Will their investigation bear fruit, and just how is "Big Sis" linked to these occurrences?"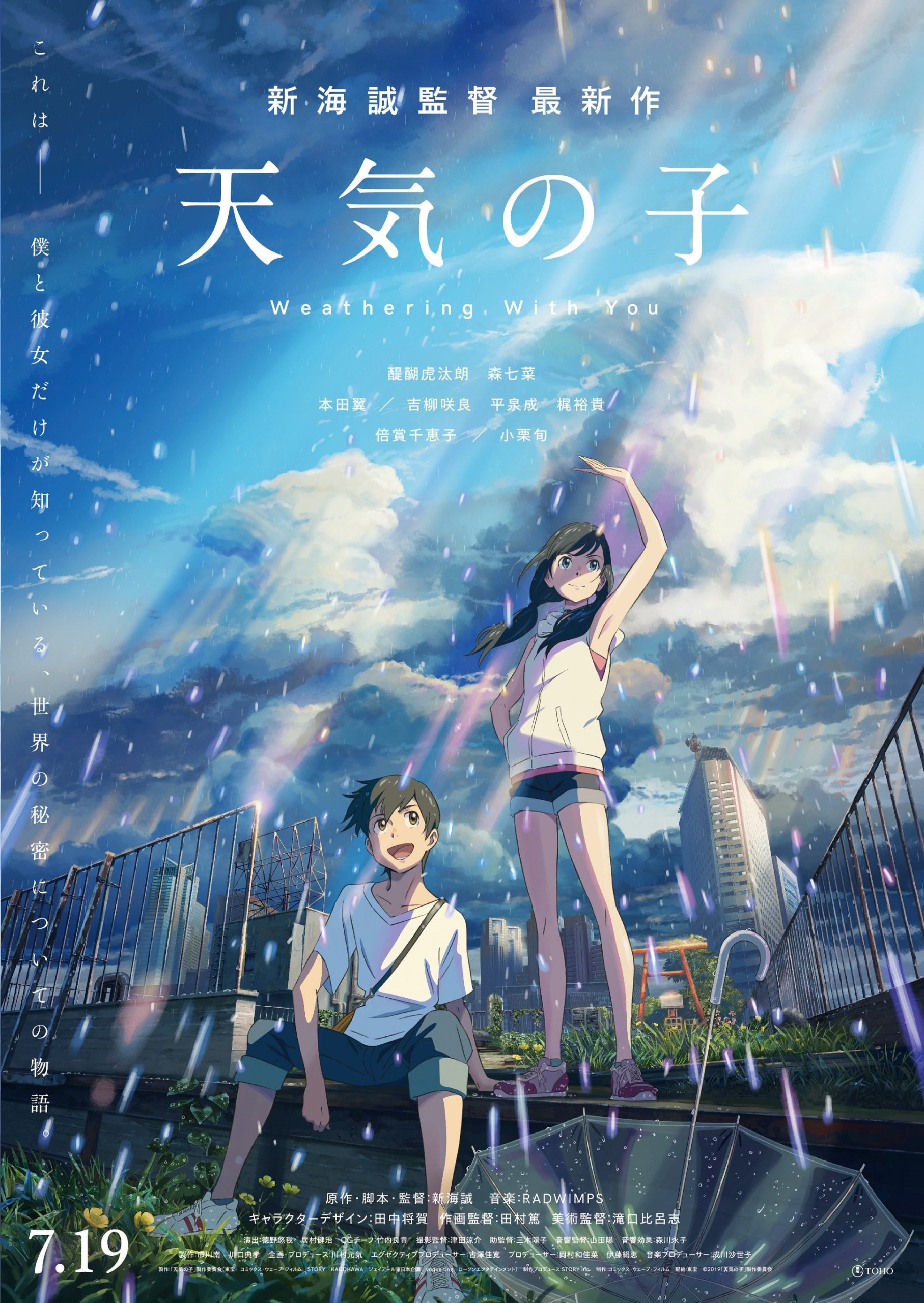 Weathering With You (Tenki no Ko), the 2019 film from director Makoto Shinkai and studio CoMix Wave Films. The film will also have the option to view with an audio commentary from Jonathan Clements exclusively to this festival. The film has been released on Blu-ray and in a limited 4K Ultra HD deluxe edition by Anime Limited.
"The summer of his high school freshman year, Hodaka runs away from his remote island home to Tokyo, and quickly finds himself pushed to his financial and personal limits. The weather is unusually gloomy and rainy every day, as if to suggest his future. He lives his days in isolation, but finally finds work as a writer for a mysterious occult magazine.

Then one day, Hodaka meets Hina on a busy street corner. This bright and strong-willed girl possesses a strange and wonderful ability: the power to stop the rain and clear the sky…"
---
Screen Anime is an online film festival dedicated to bridging the gap between theatrical and home video, allowing those who live at home to watch some of the latest and older anime films when they can. Previous examples of highlighted films include Children of the Sea, PROMARE, Ride Your Wave, and Weathering With You, as well as Anemone: Eureka Seven Hi-Evolution, Lu Over the Wall, Maquia, Penguin Highway, and Your Name.
Screen Anime is available to check out with a three-day free trial as well as two subscription model options; £3.99 for 1 month or £39.99 for 12 months. Those who select the annual premium membership will also have access to a 10% store discount on Anime Limited's website, meaning titles like the upcoming Demon Slayer: Kimetsu no Yaiba Part 1 collector's edition can be purchased for £31.50 instead of £34.99.
Source: Screen Anime