Non Non Biyori Nonstop Review
Onosume
•
In Non Non Biyori Nonstop, we return to the peaceful countryside village of Asahigaoka for a final round of fun, comfy hijinks with Renge, Hotaru, Natsumi, and Komari. While their summer adventure in Okinawa may be over, there's still plenty of fun to be had before the holidays end, yet when they do, the new school term brings in some new faces as the girls discover both the highs and lows of growing up.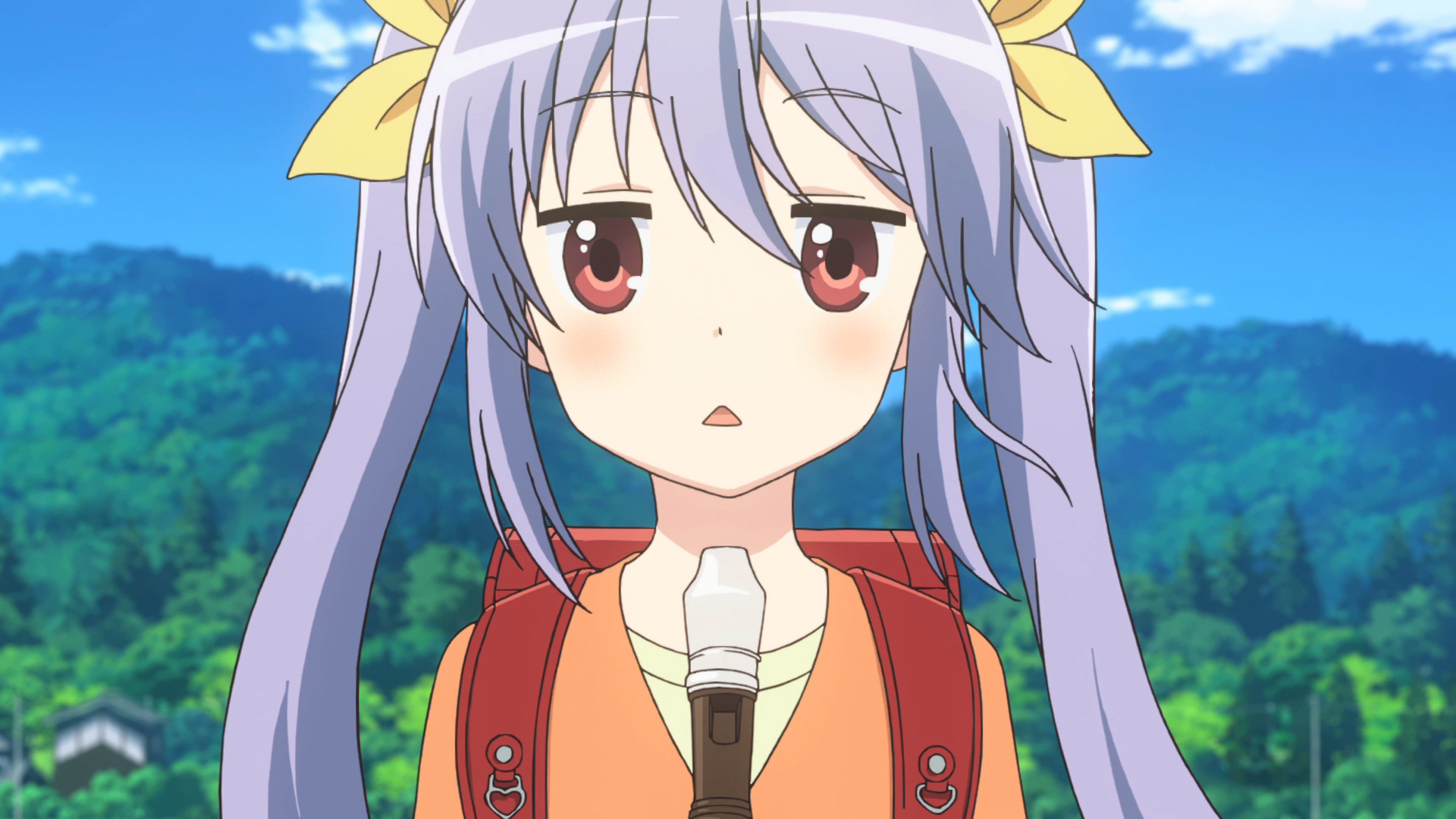 As the third season set in the same location with the same cast, there was definitely a risk of the series becoming stale or the magic wearing off, but thankfully Non Non Biyori still has a lot of things to say, with Nonstop feeling like a natural progression in terms of its story and tone in one of the most consistently enjoyable slice-of-life shows that I've watched.
Aside from its opening episode which serves as more of a re-introduction to the show, Nonstop follows directly on from Vacation and spends the majority of its first half centred on the summer months, which seems to be the prime opportunity for the girls to get out and about and up to various degrees of mischief. While the individual stories are great to watch and very well written, I did kind of miss having the structure of the first season where it felt more of a natural progression through the different seasons, as it kept things fresh and threw up a lot of different situations. The biggest impact I think is in the pacing, as the second half of the show feels quite rushed in comparison as you don't get the same sense of the flow of time, and it still feels like there is more to tell by the time you reach the end.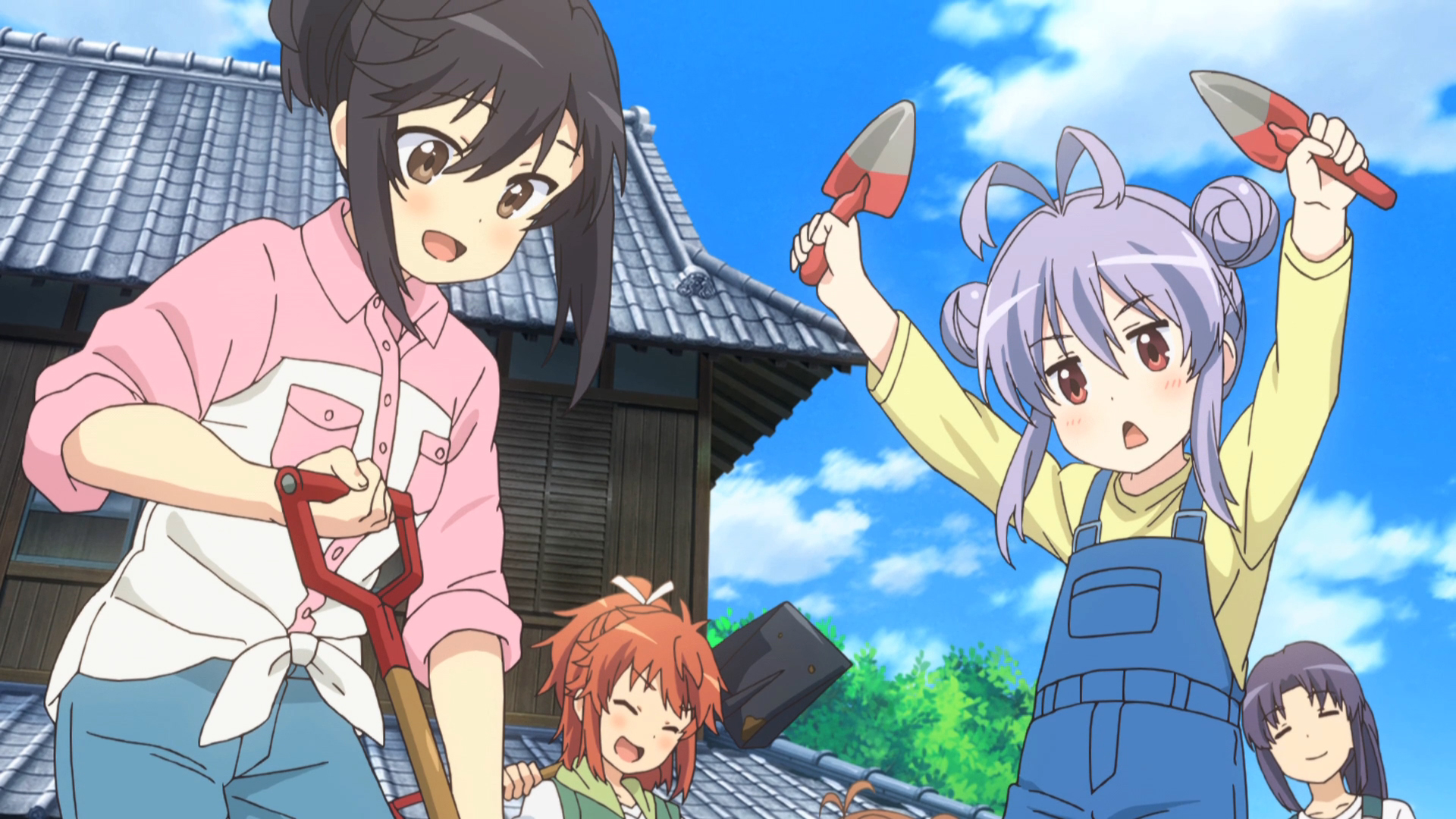 What's more important is that the stories shown here are unique, and it changes things up by focusing more on the girls' interactions with the different side characters, which changes their perspectives and allows them to grow in very different ways. This is very true for Renge, where the new characters added to the cast really have a big impact on her. The first of these is Akane, Konomi's junior in her school's concert band. With the two high schoolers playing the flute and Renge playing the recorder, the three quickly form a bond as they help Renge learn to play the Frog Song. You also have the addition of Shiori, a girl a year younger than Renge who is the daughter of the village's new resident police officer. The two hit it off immediately, with Renge taking the younger girl very much under her wing as she looks out for her in a very older sister-like manner throughout the rest of the series. Shiori does get a lot more screen time than Akane, but both end up being fun additions and integrate into the larger group of friends seamlessly.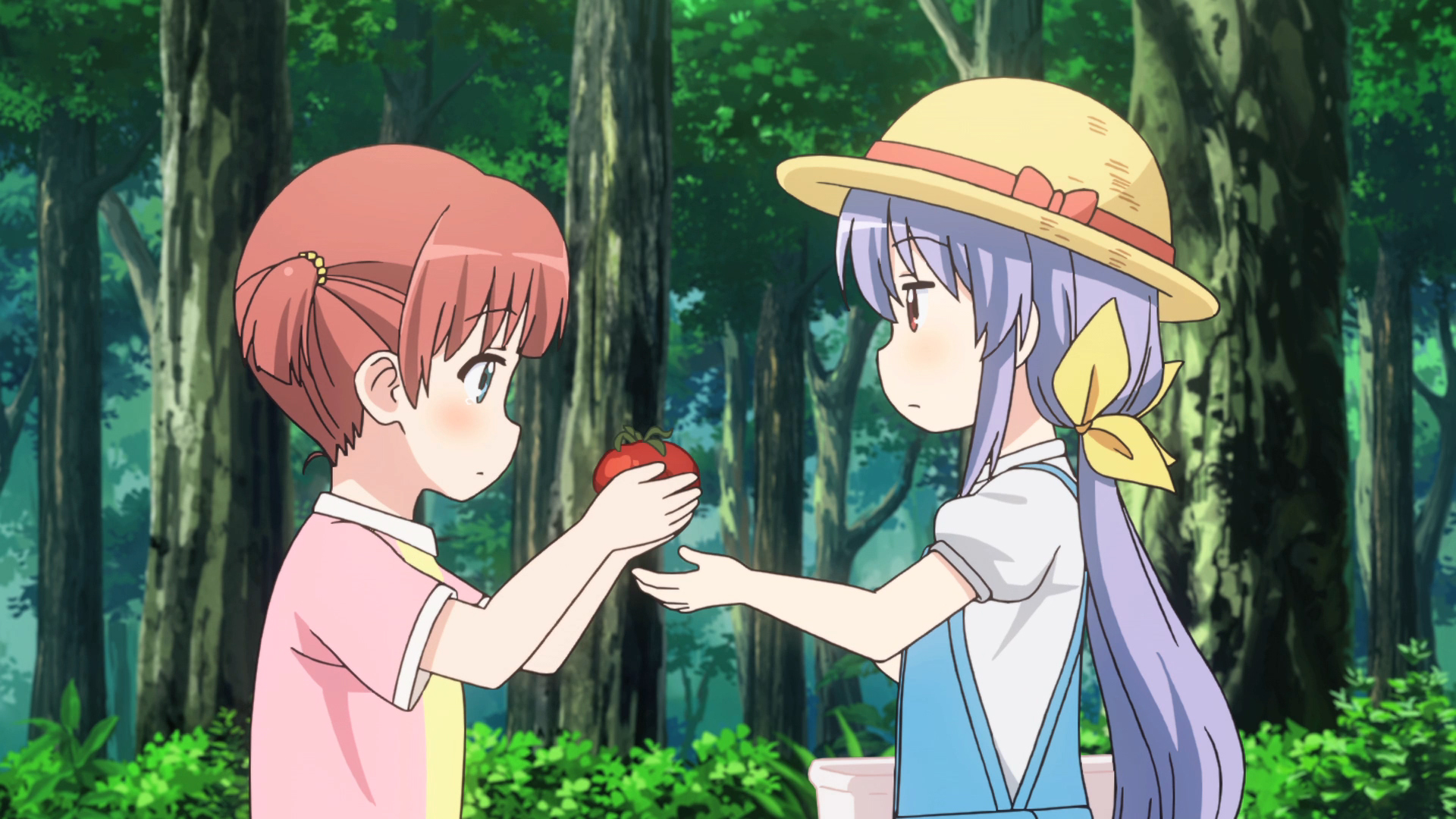 Together though they work to show off the series' main theme, which is about growing up and taking care of others, something that it really integrates into a lot of the individual stories on offer. For Hotaru, there's realisation that maybe the babyish way she acts around her parents is a bit too embarrassing for her age when she gets spotted by friends. Meanwhile for the Koshigaya family, Natsumi feels guilt around slacking off and not doing her homework, Komari makes the effort to learn how to cook for herself, and their older brother Suguru faces graduation and the move to high school. With all these moments, it manages to produce a lot of sentimental feelings as you see these characters you have grown to love grow up and move onto bigger things.
While this could have pushed the series into being too much of a nostalgic tearjerker, it balances things well with the comedy, making the series feel like a good mix of Repeat and the first season. While I think my standout moment is the adventures of the robotic Komari plushie in Episode 5 as the setup is completely ridiculous, there are just so many good laugh-out-loud moments peppered throughout. The fact I was so emotionally involved, constantly either laughing, crying, or being genuinely surprised by what was going on speaks for how well it hits its emotional beats throughout the series.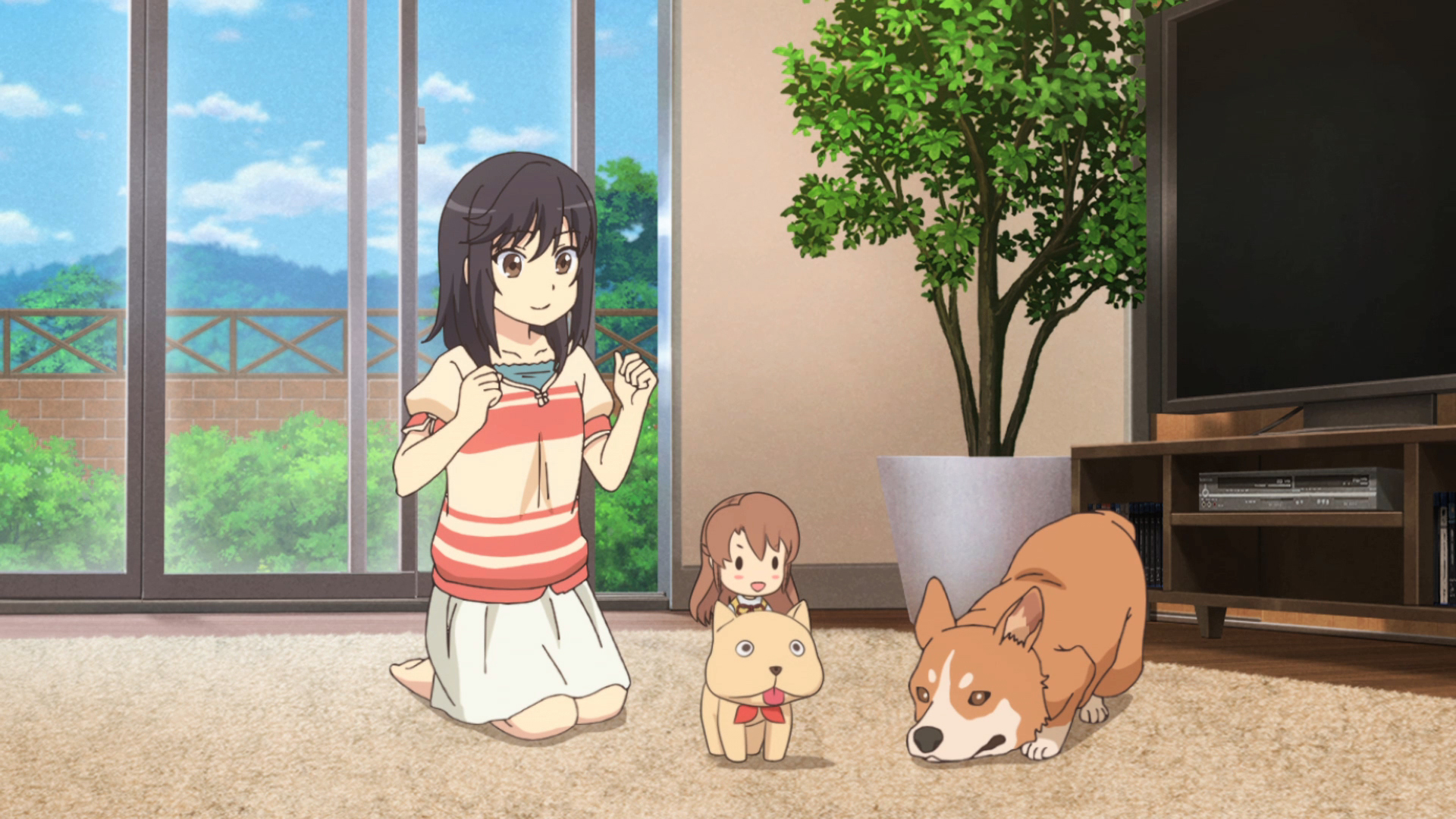 The series still looks great visually and continues to nail painting that picture of an idyllic country life with beautiful, sweeping backgrounds of rice fields, trees, and flowers nestled amongst serene flowing streams and rivers. While I criticised it in the past for using these as perhaps budget-saving stills in certain moments, it finally feels like it has the use of these nailed down, as I never really found them intrusive this time around, only serving to set the right image or mood. Set alongside the whimsical soundtrack from composer Hiromi Mizutani it just really immerses you in its world and fulfils what it set out to do in being a truly relaxing series where you can forget your worries and the world around you.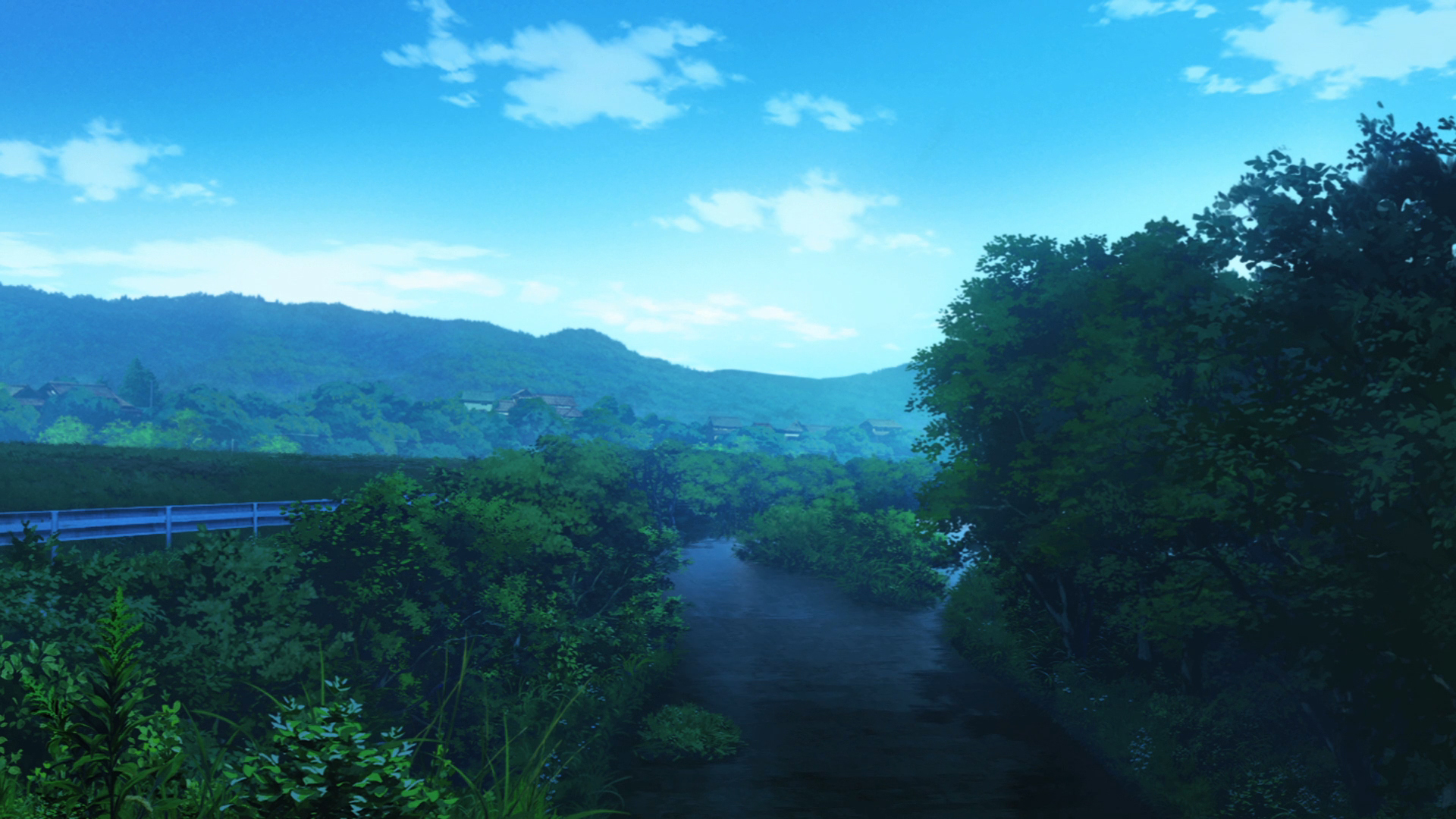 The voice acting remains great throughout with performances you'd expect of a returning cast who know their roles well, and the newcomers slip right in as well. You'd imagine voicing Shiori would be a challenge as the character is so young, but Misaki Kuno gets it spot-on, despite being just over a year younger than myself! Meanwhile Aimi Tanaka fits right into Akane's more shy and anxious personality. The main cast also provide the show's charming ending theme, "Tadaima", while nano.RIPE return to provide the opening theme "Tsugihagi Moyou" which falls into their typical whimsical style that has always felt a perfect fit for the series.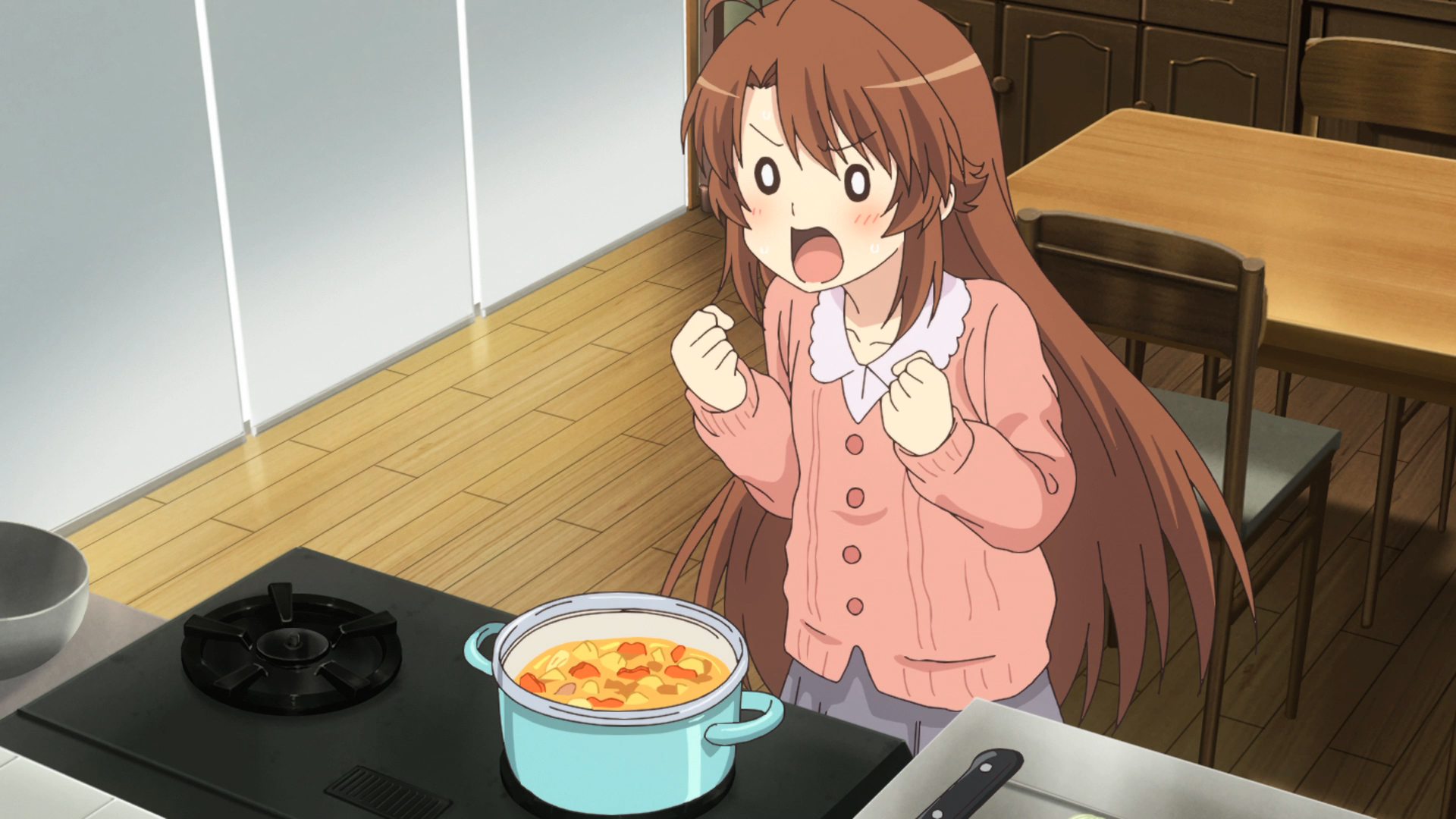 Non Non Biyori Nonstop is brought to us via MVM in this subtitle-only release featuring all 12 episodes of the series as well as the unaired 13th episode OVA. While each series has had a bonus OVA episode this is the first time one has been included on a Western release, and it's great to see as it follows up on not only this season but also Vacation, as it shows Natsumi honouring her friendship with Aoi, who makes a small appearance at the end.
Also included on the discs is a series recap that goes over the events that have happened so far, clean opening and ending, and the online event video for the "Non Non Biyori Nyanpasu Festival", which offers fun and games with the voice cast as they both play around and reflect on their time on the show.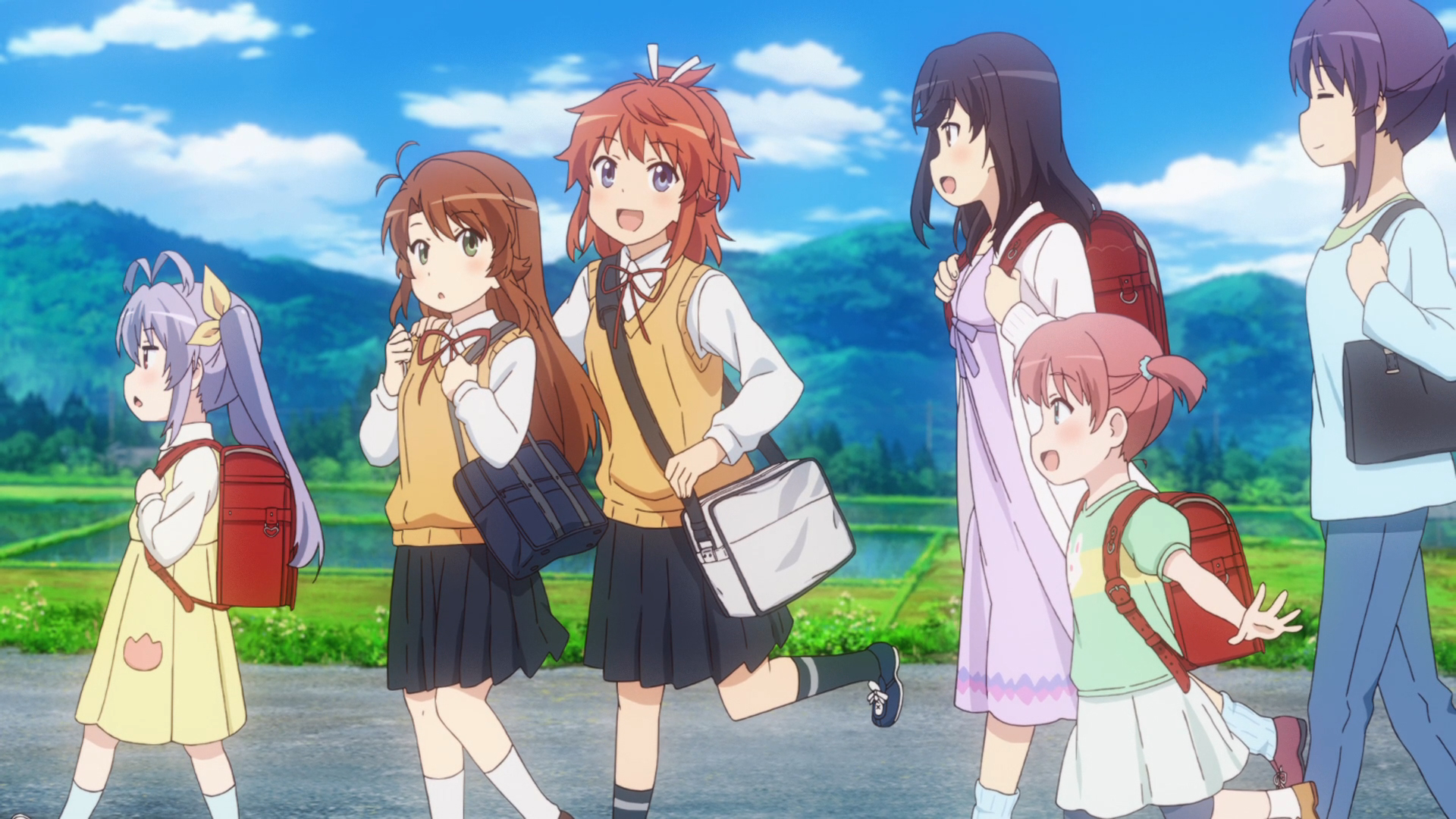 Overall, Non Non Biyori Nonstop is a fun but sentimental bookend to one of the most consistently enjoyable slice-of-life shows released in the last decade. Despite some issues with its pacing, it's full of hearty laughs and heartfelt tears as it shows this small bunch of kids in a tiny countryside village growing up and having a lot of fun doing so. Standing alongside shows such as Laid Back Camp and Is The Order a Rabbit?, Non Non Biyori is one of the best shows in the iyashikei genre and is well worth picking up.