Who is Ougi Oshino? That is a question that has been on the mind of almost every fan of the long running Monogatari franchise, ever since the character's first appearance back in Monogatari Second Season. There have been a few hints and clues about her (or him?) but the identity of the character remains one of the biggest mysteries that the show has yet to solve. However, that all looks as if it's about to change. Owarimonogatari is the seventh entry in the monstrously popular series, that starts to shed a little more light on Ougi Oshino as well as delving into the backstory of series protagonist Koyomi Araragi and the events that shaped him.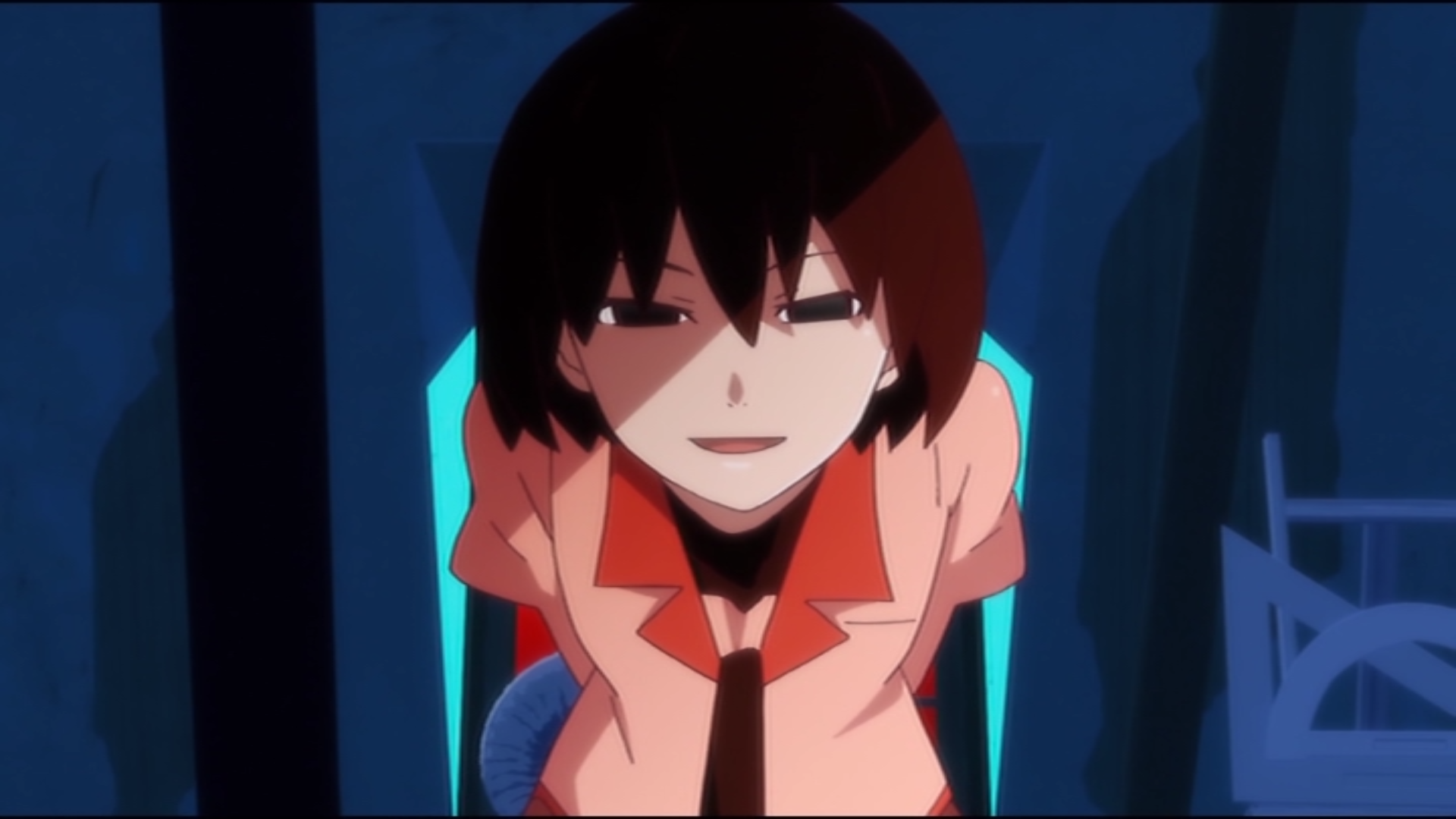 Owarimonogatari starts off with the two episode arc Ougi Formula, which sees Ougi and Araragi trapped inside a classroom by an apparition. Working together, the pair quickly deduce that the room is an oddity created by a traumatic memory from Araragi's first year of High School, when the former class president, Sodachi Oikura, trapped him and the rest of his math class in a classroom until they found out who was responsible for leaking answers for an exam. In order to escape from the classroom, Araragi must find out who the culprit is, something he and his class failed to do two years ago.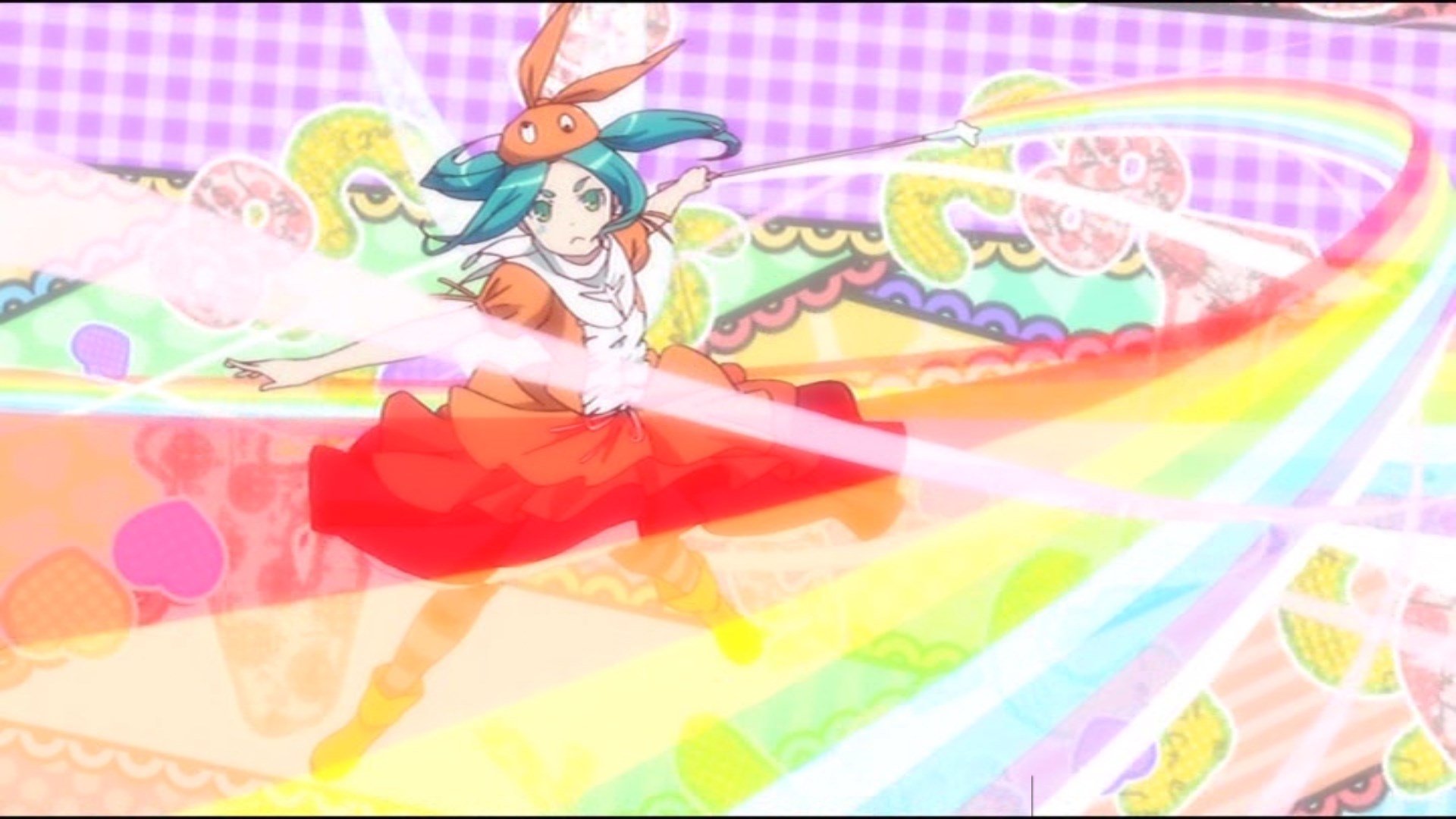 This opening arc is a brilliant start for the series, and is a fairly unique arc as far as Monogatari is concerned. The episodes are firmly planted in the mystery genre, which is something that the franchise has rarely dabbled in before, and I think it works really well. The mystery element does a great job of reeling you in quickly and keeping you engaged throughout. My only real complaint with how the mystery is handled is that I don't really think the viewer has a lot of time to try and figure out the mystery for themselves, or is presented with many clues to do so. I often feel part of the appeal of mystery shows is to try and figure it out yourself, however, given the limited number of episodes, I think it can be forgiven. Story aside, these two opening episodes also do a great job of showcasing the fantastic visuals of Monogatari and why they're so important. The majority of this episode is just Ougi and Araragi talking in a classroom, with some flashbacks thrown in for good measure. In the hands of almost any other studio besides Shaft (Madoka Magica, March Comes in Like a Lion, Nisekoi) this would have been incredibly boring, yet the visuals here are unlike anything you can find outside of the series as whole, and are downright mesmerising. It's legitimately quite hard to tear your eyes away from the screen.
Following up on Ougi Formula is Sodachi Lost, another two episode arc, which continues on from where Formula left off, with Araragi confronting Oikura, who after being wrongly accused of being the one to leak the test answers and leaving school, returns after a long period of absence. Upon reuniting for the first time since their first year in High School, Sodachi immediately starts to berate Araragi, claiming she despises him for not recognizing the origin of his happiness. After the confrontation, Araragi confides in Ougi and determines that the key to Sodachi's hatred of him lies in a shoe locker, back in his old middle school.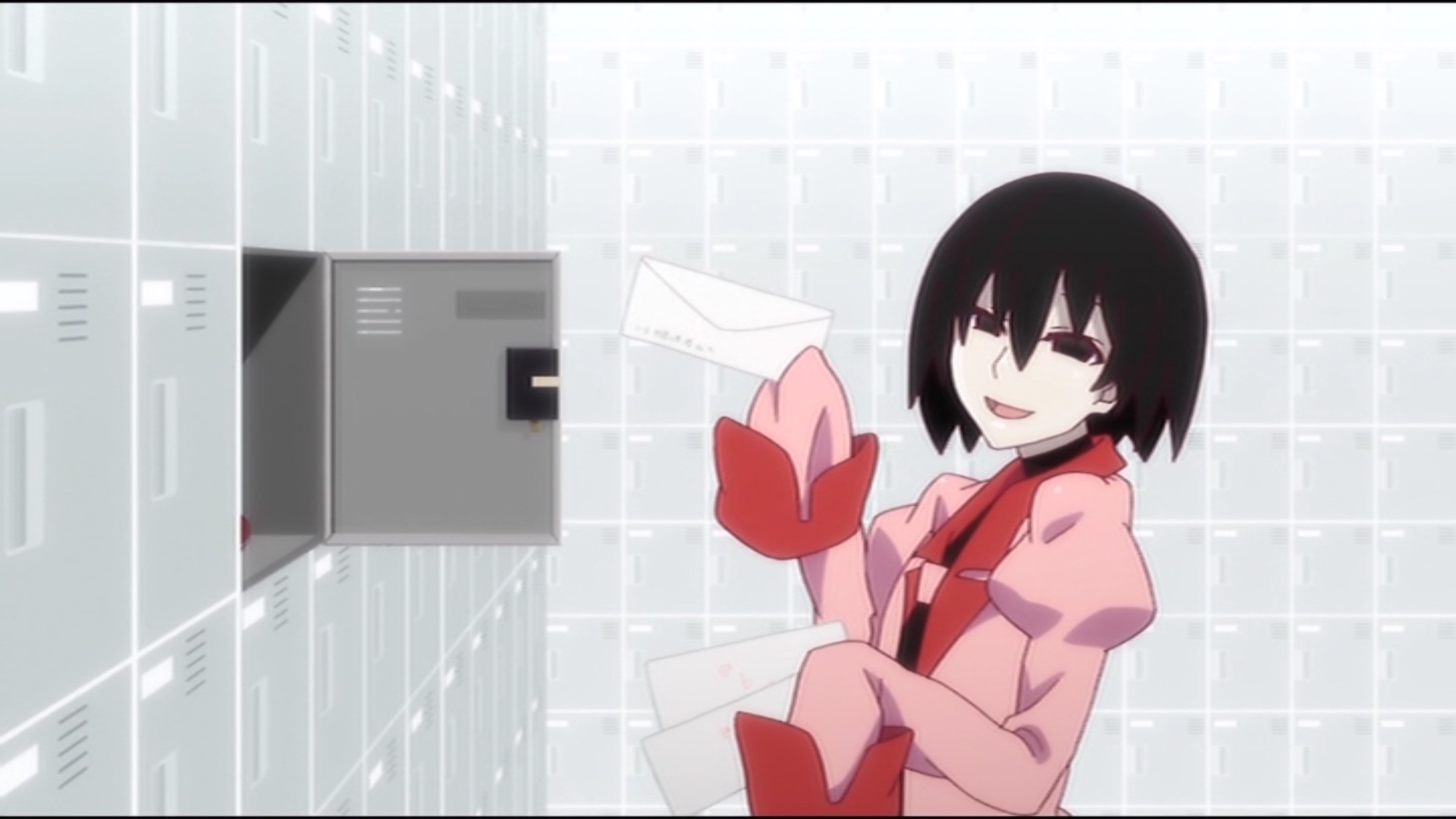 Whilst the unique, mystery-centric theme that ran through the first arc is still here, it is far more downplayed this time, focusing instead on the characters, as you'd expect from your more standard Monogatari story. Despite the name of the arc being Sodachi Riddle, I think that Araragi himself comes away with the most added depth in this arc, as we see flashbacks into his past. This is something we haven't been shown before, with pretty much all of the arcs, aside from the currently unreleased (well, in the UK anyway) Kizumonogatari, being focused on the female protagonists, so to finally witness our male protagonist getting fleshed out is fantastic. I think fans who have read the Kizumonogatari book will especially love the connection to the opening inner monologue, where Araragi says friends will 'lessen his intensity as a human', as we see the direct cause of that here. As well as adding depth to Araragi, these episodes deliver a better introduction to Oikura too, although she gets far more attention in the following arc.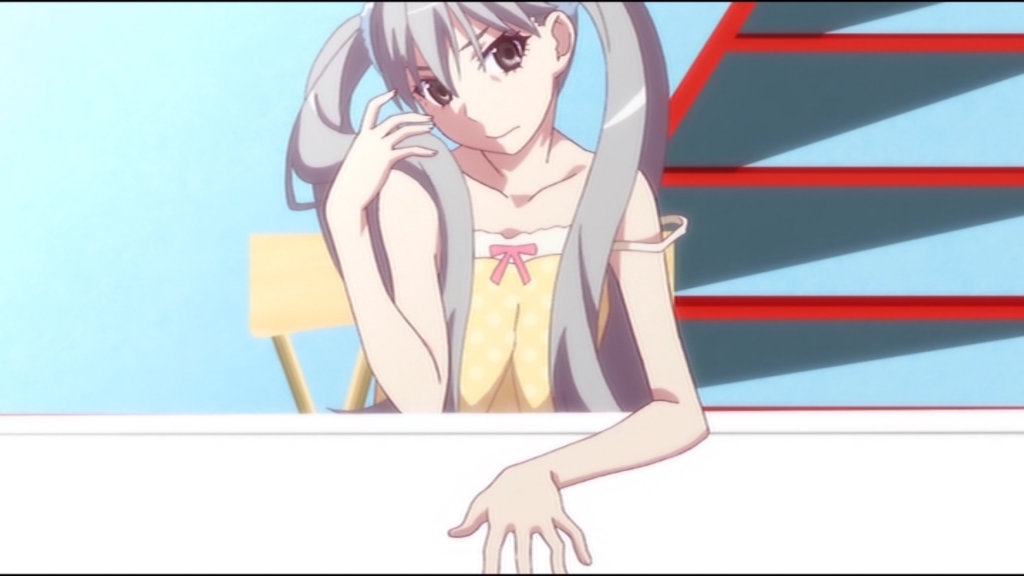 The third and final story arc on Part 1 of Owarimonogatari is Sodachi Lost. Whilst this arc is probably my least favourite of the arcs, that doesn't mean it's bad at all, I just don't really think it shines as brightly as the preceding arcs. The biggest reason for this is that the first of the three episodes feels a lot like filler. All that happens in the entire twenty minute episode is that Araragi goes to Oikura's house from school. That's it. In twenty minutes. This is something that could have easily been accomplished in half the time, causing the episode to drag.
However, once you get past Episode 5, the next two episodes are sublime. This is the final arc in what you could call a loose trilogy that started in Ougi Formula, and it is certainly a satisfying wrap-up. Once again we dabble in mystery territory, in a much bigger way than the previous arc, Sodachi Riddle, and this is far better executed than Ougi Formula. This time around, the main mystery of the arc is presented at the end of Episode 2, giving you time between the episodes to try and figure out the solution yourself, as well as delivers plenty of clues before the solution is ultimately given to the audience. The only real issue I have with the story is the wrap-up, which feels a little too neat. Given that we never see a certain character outside of this arc, and this takes place before a lot of the events in Second Season, it's kind of a given that said character was going to disappear before the end, or it would have created continuity issues.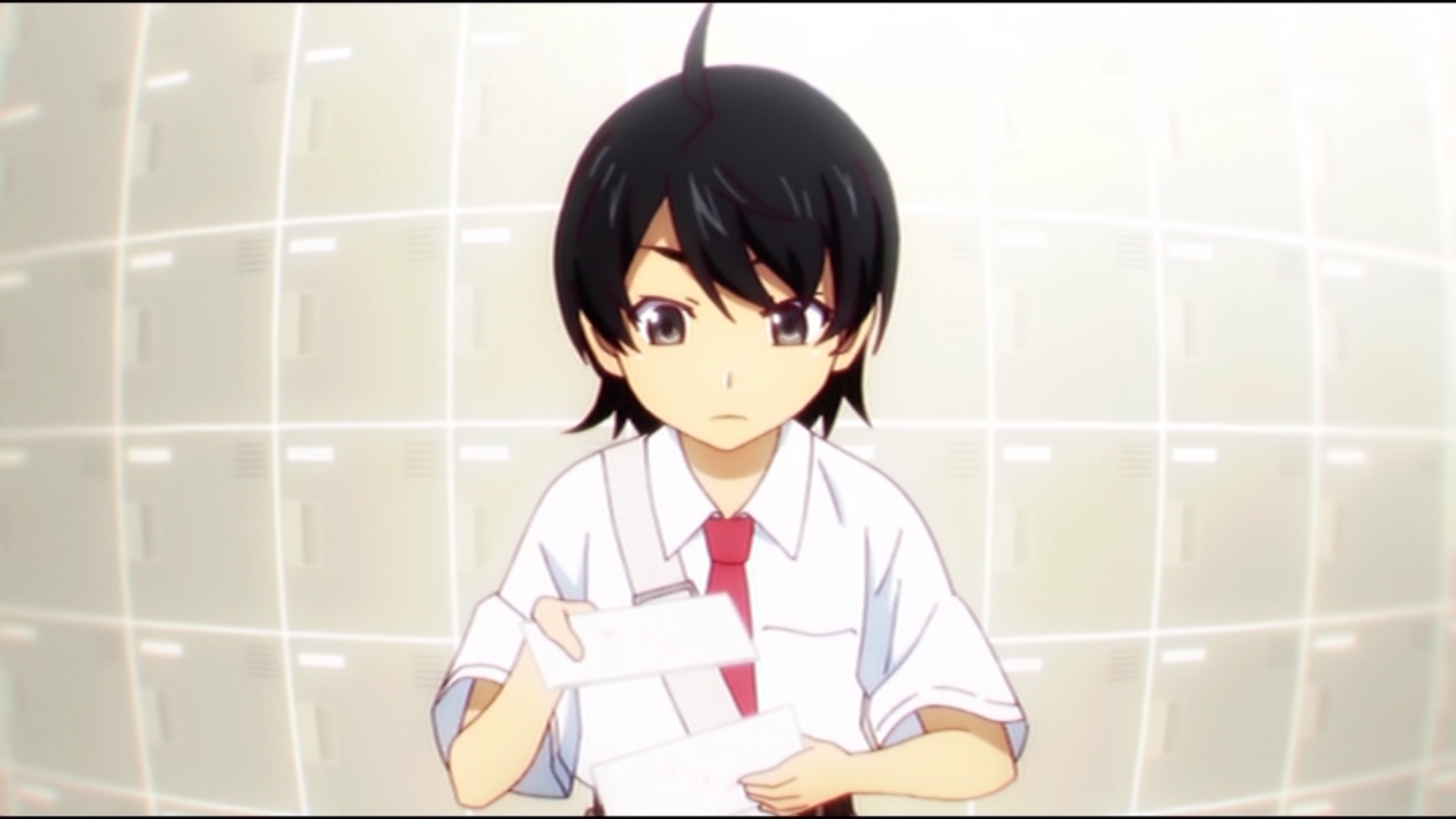 Character-wise, it's in this arc that Oikura gets a ton of depth and development, and she is pretty much the sole focus of the arc. It's incredibly well executed, and it turns what was initially an unlikable, mean spirited character into one that you genuinely feel for, which is a pretty great accomplishment considering Oikura herself has only been in a handful of episodes (although I'd expect nothing less from Monogatari at this point). The only real disappointment, that goes for all three arcs, is that whilst Ougi appears in all of the stories, we still don't get too much more information on her, despite her starting to take center stage a little more. I can only assume she will play a bigger role as the franchise goes on.
Although I did touch upon it earlier, I still feel the need to stress how amazing the visuals in Owarimonogatari are. The animation is the best that it's ever been, and is still so uniquely Shaft, while incorporating other art styles, most notably a short sequence whose designs are clearly inspired by the Powerpuff Girls. This is Ken Naito's third outing as an art director for the franchise, and he continues to do an amazing job.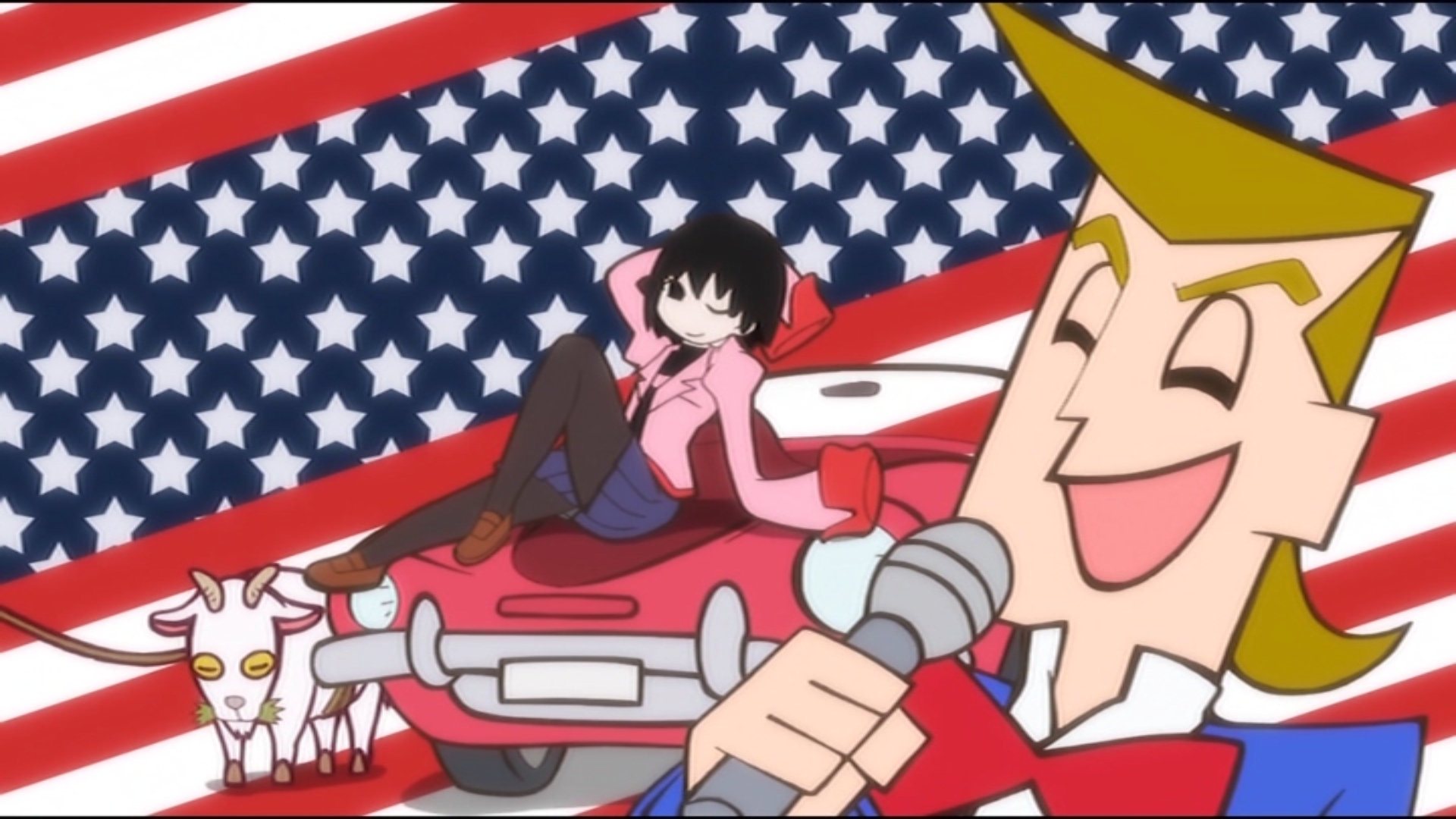 As you'd expect if you've seen a Monogatari anime before, the Japanese voice acting here is absolutely stellar, and it's no exaggeration to say it's a large part of what makes the show work as well as it does. Hiroshi Kamiya and Kaori Mizuhashi, who voice Araragi and Ougi respectively, pretty much carry the entirety of the first arc alone, and then in other arcs we hear other familiar voices such as Yui Horie, Chiwa Saito and Kana Hanazawa. Marina Inoue, who voices Sodachi, is also excellent, and a good addition to the cast. Kei Haneoka returns for the third time to score the series, and creates a pretty great and memorable, soundtrack. Across the seven episodes in Part 1, we are treated to three separate openings, one for each arc, and they are all visual treats, as well as having some pretty good songs behind them. My favourite was probably 'mathmagics', performed by Oikura's voice actor, but they're all good in their own ways. As for the ED, Sayonara no Yuke, I found it largely forgettable, and the series has seen far better EDs.
MVM's subtitle only release is, as as usual, fairly lacking in the extras department, featuring a clean version of all the openings and the ending.
In Summary
Whilst it isn't perfect, this first half of Owarimonogatari delivers three unique and compelling arcs and introduces a fantastic new character, as well giving Araragi some much needed fleshing-out, all whilst maintaining that wonderful Monogatari charm.