In this Corner of the World heads to the Annecy 2017 Competition

NormanicGrav
•
This June distributor Manga Animatsu will be bringing In This Corner of the World, the inspirational and anticipated tale from acclaimed director Sunao Katabuchi (Mai Mai Miracle) to the UK Cinemas nationwide. To make it even more exciting, it has been announced that the film will participate in this year's Annecy competition.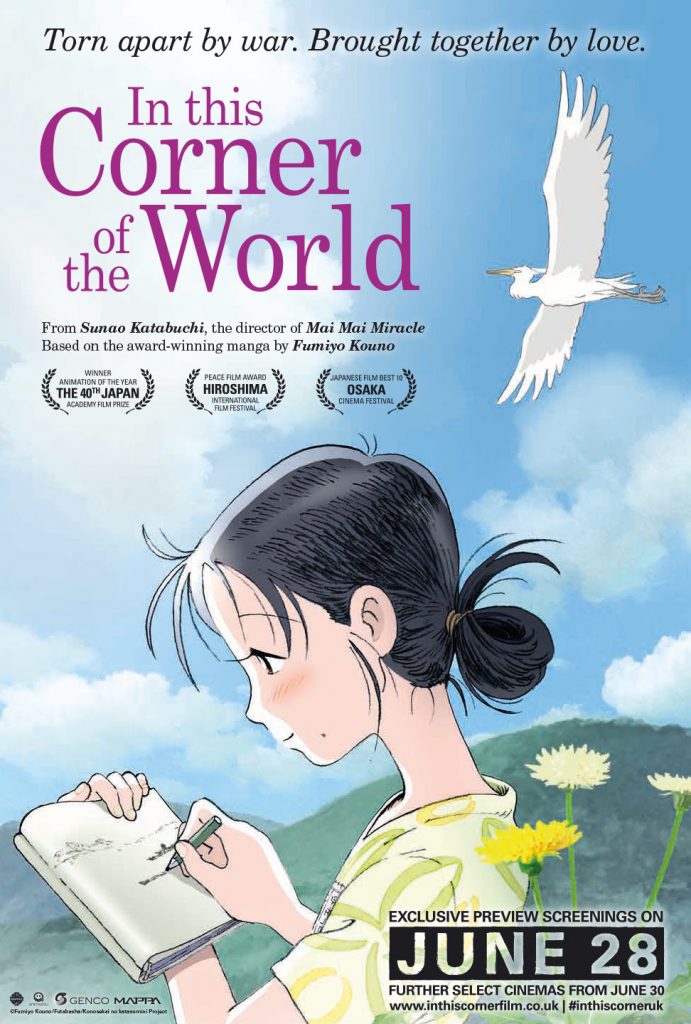 The movie will participate in the Annecy International Animated Film Festival category; completing against eight other titles including A Silent Voice from director Naoko Yamada and Lu Over the Wall from director Masaaki Yuasa.
"This year's most highly-awaited Japanese feature film came to us after being crowned Animation of the Year at the Japanese Academy Awards. A contemplative look at Hiroshima during the Second World War." – Marcel Jean, Festival Art Director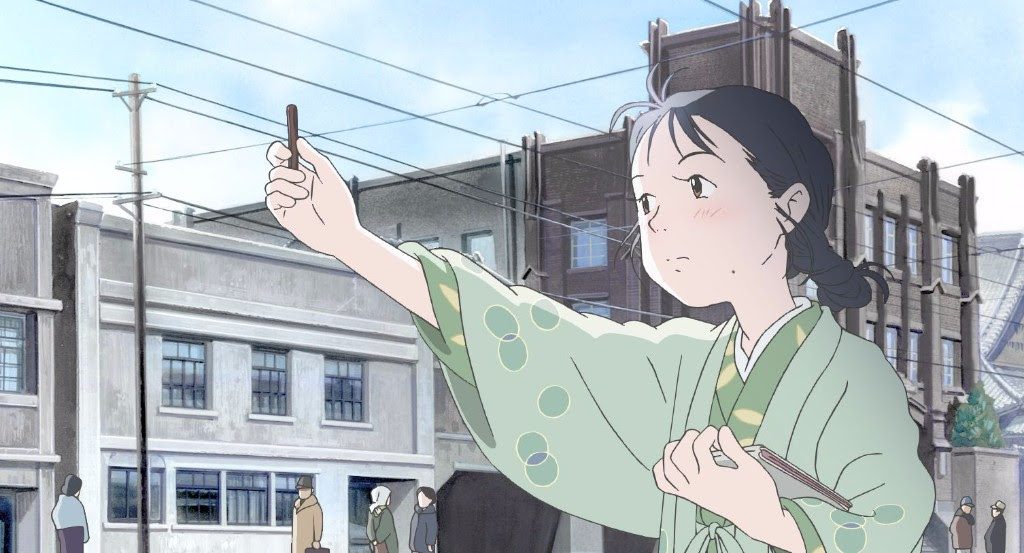 The film will be available nationwide on 26th June.
Synopsis:
From the director of Mai Mai Miracle and the producers of Millennium Actress & Tokyo Godfathers. The award-winning story of In This Corner of the World follows a young lady named Suzu Urano, who in 1944 moves to the small town of Kure in Hiroshima to live with her husband's family. Suzu's life is thrown into chaos when her town is bombed during World War II. Her perseverance and courage underpin this heart-warming and inspirational tale of the everyday challenges faced by the Japanese in the midst of a violent, war-torn country. This beautiful yet poignant tale shows that even in the face of adversity and loss, people can come together and rebuild their lives.

Produced by GENCO and Japanese animation studio MAPPA, In This Corner of the World, bolstered by emotionally resonant storytelling and exquisite hand-drawn animation, is an empowering coming-of-age tale that captures the resilience and triumph of the human spirit.
In this Corner of the World has already done very well among the Japanese audience and numerous award festivals, winning 22 award including Best Animation of the Year and Outstanding Achievement in Music at the 40th Japan Academy Prize, Best Japanese Film and Best Director at the 90th Kinema Junpo Best 10 Awards and the Hiroshima Peace Film Award at the 3rd Hiroshima International Film Festival.
In This Corner of the World was also a sleeper hit during its theatrical release in Japan. Independently produced and only opening on 80 screens with very little P&A, the film went on to gross more than $20 Million and remained in the top 10 for over 4 months, and is still currently playing on 300+ cinemas.