Dragon Ball Super and the Dragon Ball Z Movies are Coming to the UK!

NormanicGrav
•
Manga Animatsu continue to surprise us with some more very special announcements!
Some folks may have expected this to happen but now it has been revealed! Manga Animatsu are pleased to announce that more Dragon Ball content is coming to the UK on Blu-ray!
That's right, not only can we expect Dragon Ball Super but also the Dragon Ball Z movies as well starting this fourth quarter of the year.
Dragon Ball Super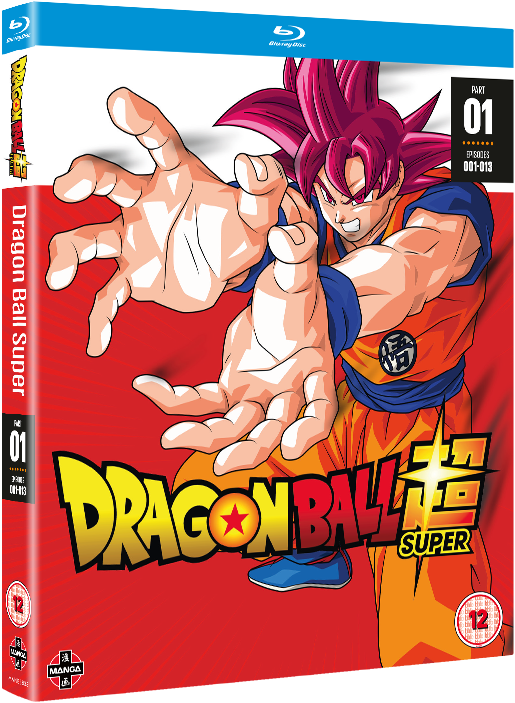 After defeating Majin Buu, life is peaceful once again. Goku has taken a completely new role as a…radish farmer?! With Earth at peace, our heroes have settled into normal lives. But they can't get too comfortable. Far away, a powerful god awakens to a prophecy revealing his demise at the hands of a formidable being. Can Goku and his friends take on their strongest foe yet?
Dragon Ball Super will be available on Blu-ray and DVD starting with Part 1 covering episodes 1-13 of the Battle of Gods arc in television form! The Funimation dub and the original Japanese with English subtitles will be included. Each part will go for SRP £29.99 on Blu-ray and SRP £24.99 on DVD. Part 1 will be available starting 30th October 2017. Part 2 covering episodes 14-26 of the Resurrection F arc in television form will then be scheduled for 29th January 2018.
Dragon Ball Z Movie Collection One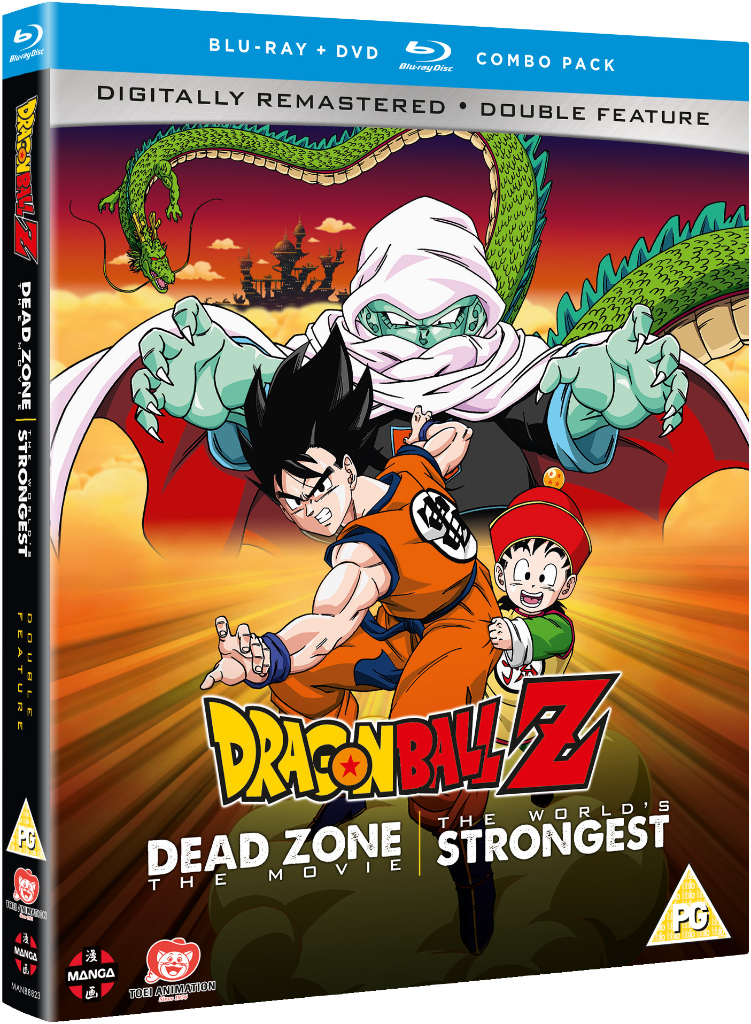 Dead Zone:
Garlic Jr. is on the hunt for the seven Dragon Balls, and Gohan lands on the hit list when he refuses to surrender his own magic orb! Goku is ready to fight to save his son, but the situation takes a dire turn after the pint-sized villain summons Shenron and wishes for immortality! Next stop, the Dead Zone!

The World's Strongest:
After his cunning assistant gathers the Dragon Balls, the sinister Dr. Wheelo is finally freed from his icy tomb. The deadly duo plans to conquer the world with their brilliant biotechnology, but first they must find a body worthy of the doctor's amazing brain! Number one on the wish list – none other than Goku!
Dragon Ball Z Movie Collection 1 will include the films Dead Zone and The World's Strongest. The collection will be available as a Blu-ray and DVD combo pack! The Funimation dub and the original Japanese with English subtitles will be included. Each movie collection will go for SRP £24.99 and will be available starting 23rd October 2017.
Movie Collections 2 & 3 will also be scheduled soon. Collection 2 will include the films Tree of Might and Lord Slug, and Collection 3 will include the films Cooler's Revenge and Return of Cooler. Both are tentatively scheduled for sometime in 2017. More collections are planned for later into 2018.