Tears and Laughter: Women in Japanese Melodrama
genkinahito
•
The BFI have put together a season of films dedicated to exploring the cinema of Japan's 'Golden Age', with a distinctly female focus, the female actors who dazzled as stars during the Golden Age of Japanese cinema (1940s to the 1960s) and it features many titles rarely shown in the UK.  It is called, Tears and Laughter: Women in Japanese Melodrama and the films will be screened at the BFI Southbank from October 16th to November 29th
The season opens with a double bill of films by Kenji Mizoguchi and that will followed up by a season introduction on October 17th, – Women in Japanese Melodrama – during which experts Alexander Jacoby and Alejandra Armendáriz will discuss the works screened in the season.
Tickets are already on sale. Here are the films:
Synopsis: Returning to film in the now-devastated Osaka in the wake of World War Two, Mizoguchi made his rawest and most despairing film, shot with a stark, neorealist immediacy. Kinuyo Tanaka gives a performance of animalistic ferocity as a woman whose life is torn apart by the conflict, and in desperation turns to prostitution on the chaotic, rubble-strewn streets to survive.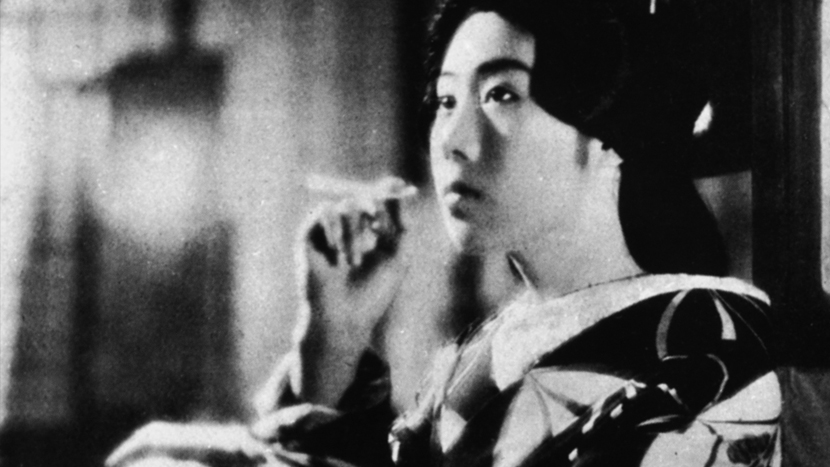 Synopsis: A tragic tale of entrapment and compromise that established Mizoguchi's reputation as the greatest director of the plight of women in Japanese society. Isuzu Yamada is superb as a switchboard operator who sees her own dreams fade after she agrees to a scandalous relationship with her boss in order to pay off her wastrel father's gambling debts.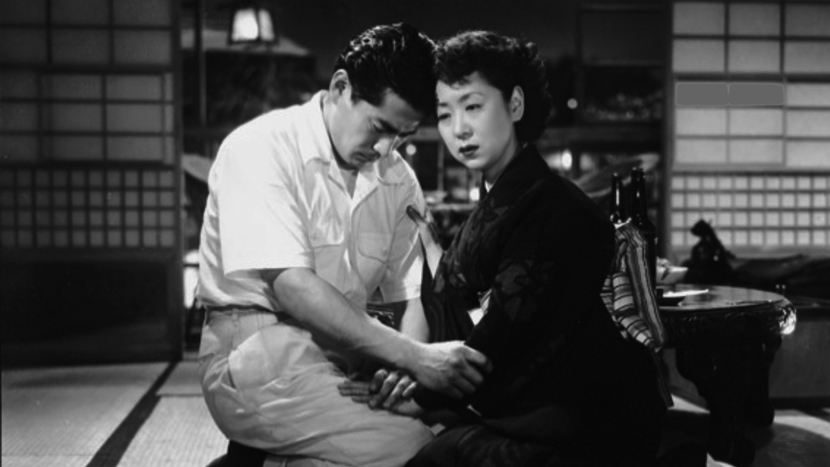 Synopsis: Hailed in the West as 'Japan's Bette Davis,' Kinuyo Tanaka was one of Japanese cinema's best-loved stars and finest actors. The chemistry is electric in this yearning tale of forbidden physical attraction, in which Tanaka gives a playful, exuberant performance as a woman who falls for the dashing, strapping doctor (Mifune) who's treating her sickly and bed-bound husband.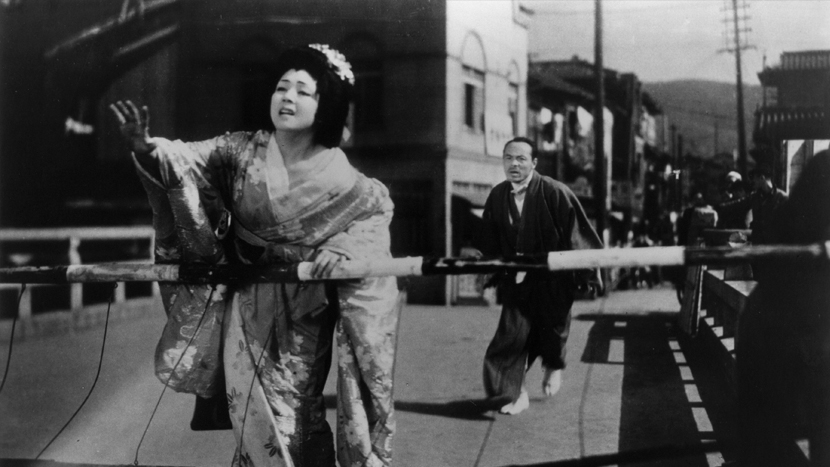 Synopsis: Glamorous and sensual, Machiko Kyo was a new kind of female star in the 1950s. Shortly after starring in Akira Kurosawa's Rashomon, she gave a superb performance in Yoshimura's story of the contrasting fate of two sisters in a post-war Japan caught between the old and the new; one a geisha in Kyoto's Gion district (Kyo), the other (Fujita) employed by the tourist board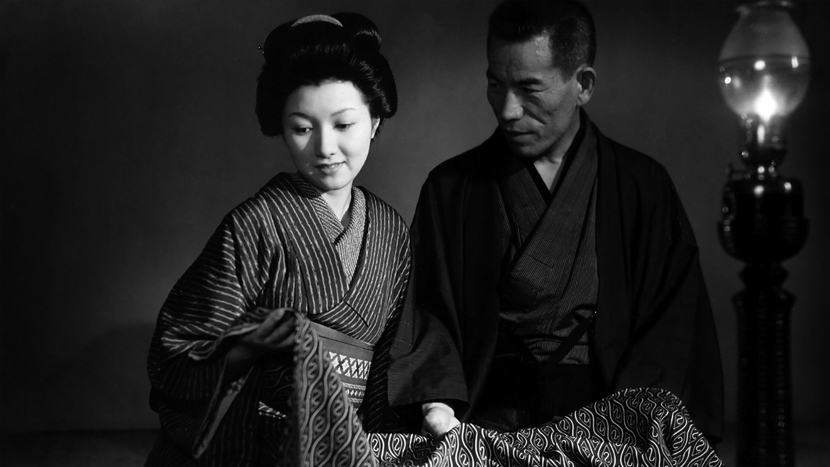 Synopsis: Hideko Takamine's peerlessly expressive face was capable of registering the deepest emotion in merely a glance – qualities vividly displayed in Toyoda's heartbreaking film. Takamine plays a lowly divorcee who is tricked into becoming mistress to a despised moneylender, but she dares to dream of love and escape from the confines of her position when she falls for a kind-hearted student.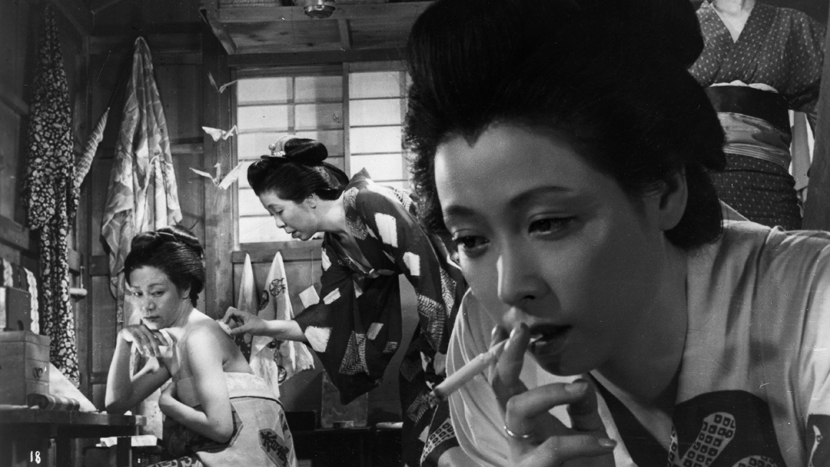 Synopsis: Based on stories by the great 19th-century female writer Ichiyo Higuchi, Tadashi's sensitive, beautifully observed anthology beat even Ozu's Tokyo Story to be named best film of 1953 by the Japanese film magazine Kinema Jumpo. It presents three devastating portraits of women trapped by injustice and circumstance, with outstanding performances by some of the finest actors of the time.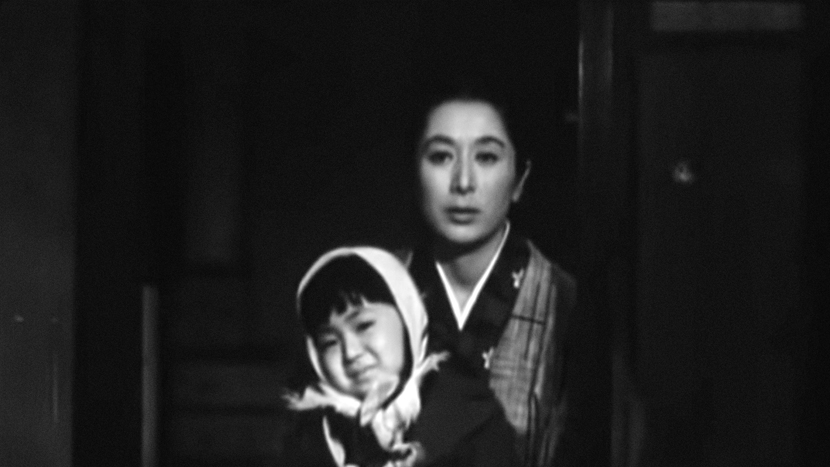 Synopsis: Not only one of Japan's greatest actresses, Kinuyo Tanaka was also the director of six features, including this powerful, frank film about the poet Fumiko Nakajo, who died of breast cancer aged 31 in 1954. Tanaka brings an unmistakeably female perspective to recounting Nakajo's life – from divorce through single motherhood, illness and her growing independence in life and love as her literary reputation grows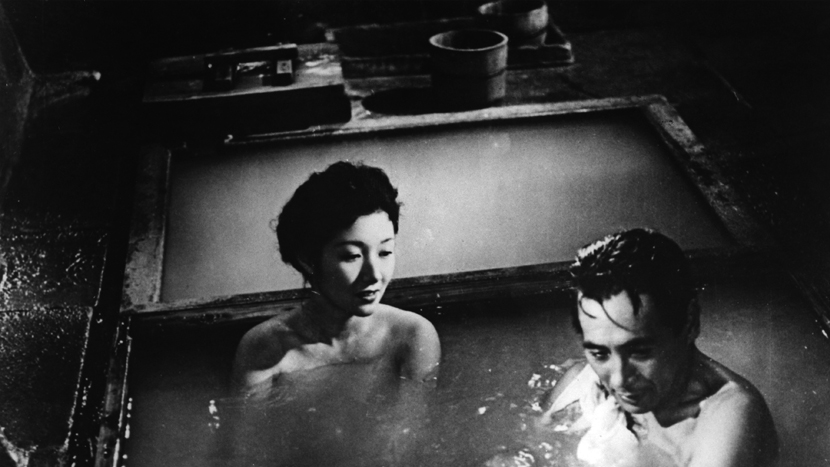 Synopsis: Hideko Takamine was Naruse's great muse as Setsuko Hara was Ozu's and Kinuyo Tanaka was Mizoguchi's, and this searing tale of amour fou is their most famous collaboration. Shifting back and forth in time, the film reveals the tumultuous love affair between Yukiko (Takamine) and married Kengo (Mori), who meet during the war, but find they can live neither with nor without one another in peacetime.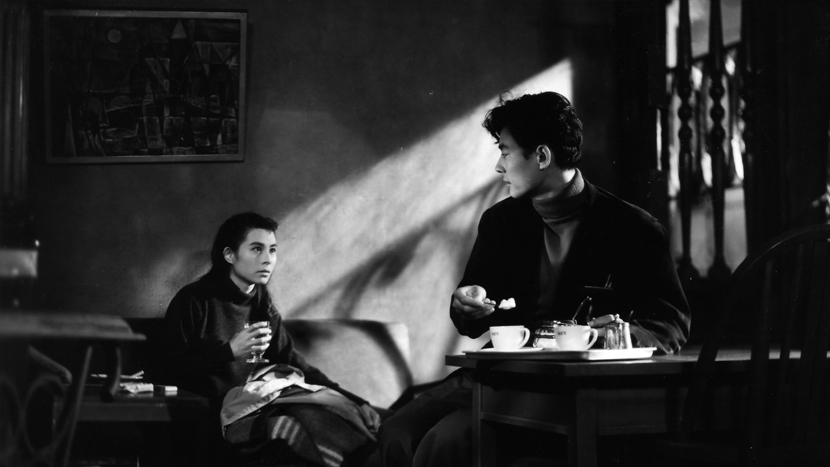 Synopsis: An actress who worked with many of the greatest directors of Japanese cinema's Golden Age, Yoshiko Kuga gives a performance of great sensitivity in Gosho's exquisitely shot melodrama. Swooning romance meets Modernist alienation as handicapped Reiko (Kuga) becomes infatuated with an architect (Mori) whose marriage has grown cold, and whose wife (Takamine) is having an illicit affair with a student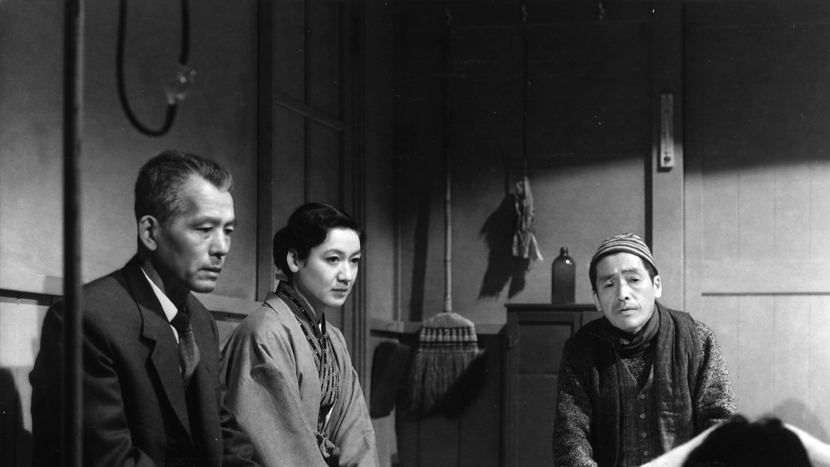 Synopsis: Long immortalised as Japan's 'eternal virgin,' Setsuko Hara shows another side to her acting in Ozu's unusually downcast and melodramatic masterwork, which spans teenage pregnancy, abortion and maternal abandonment. Hara plays Takako, the elder of two sisters abandoned by their mother (Yamada) as children. As she deals with her faltering marriage, her younger sister Akiko (Arima) falls into serious trouble.
The Blue Sky Maiden (aka The Cheerful Girl)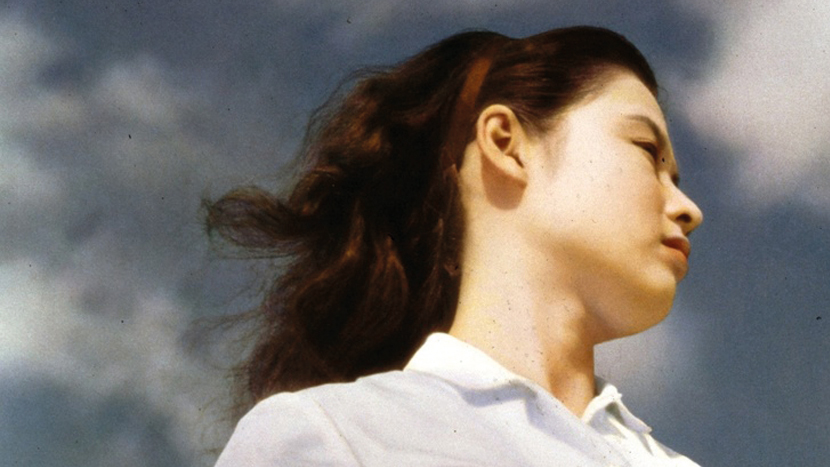 Synopsis: The influence of Douglas Sirk's contemporary melodramas is unmistakeable on Masumura's fresh, colourful and sharply satirical Cinderella story, the first in a string of collaborations with the beautiful Ayako Wakao. Here Wakao embodies Japan's new youth, playing an illegitimate daughter who travels to Tokyo to live with her father, only to find his house a seething nest of suspicion and resentment.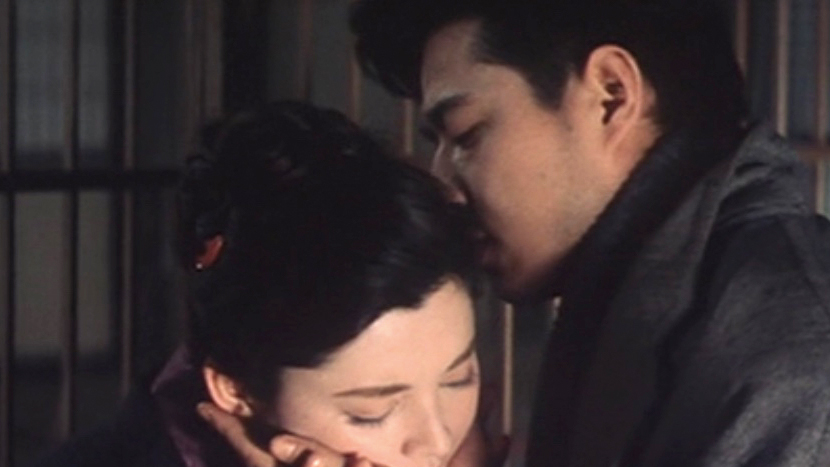 Synopsis: Mariko Okada's career bridged both the Golden Age and the New Wave she helped to define in the films she made with her director husband Yoshishige Yoshida. But first came this full-bodied, hauntingly intense melodrama of unrequited love and post-war disillusion, shot in lush widescreen colour, which observes the faltering relationship between a sickly soldier and an innkeeper.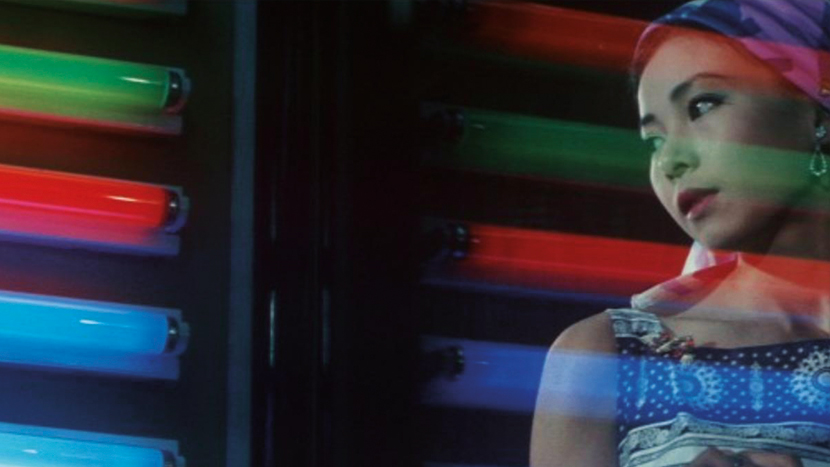 Synopsis: This intoxicating rediscovery follows Yoshie (Kuwano), a woman pushed into prostitution by her violent yakuza boyfriend, in a mode that filters the emotion of Naruse through the daring of Imamura. Gorgeously shot in widescreen, with bold compositions and editing, Nakamura's revelatory film absorbs Douglas Sirk's expressive use of colour, while pointing forward to the lyrical modernism of Wong Kar Wai.