Anime Limited Brings The Live-Action 'Tokyo Ghoul' Film to UK Theatrical Screens in 2018

NormanicGrav
•
After screening the movie at Scotland Loves Anime 2017, Anime Limited revealed some surprising news.
Distributor Anime Limited have announced they will be bringing the live-action adaptation of Tokyo Ghoul to select cinemas in the United Kingdom as well as a planned home video release in 2018.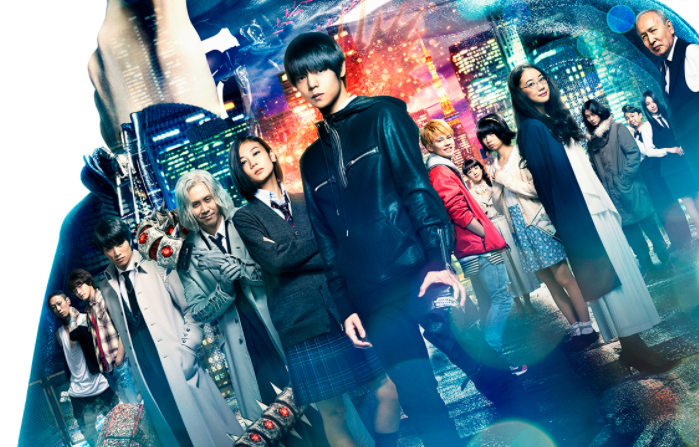 ABOUT THE FILM, STAFF & CAST
Tokyo Ghoul is a live-action adaptation of the manga of the same name written by Sui Ishida. The manga has spawned two anime seasons, two OVAs and an upcoming anime adaptation of the manga's sequel series (Tokyo Ghoul:re). The live-action film is directed by Kentarō Hagiwara.
The cast of characters include Masataka Kubota as Ken Kaneki, Fumika Shimizu as Tōuka Kirishima, Nobuyuki Suzuki as Kōtarō Amon, Hiyori Sakurada as Hinami Fueguchi, Yū Aoi as Rize Kamishiro, Yo Oizumi as Kureo Mado, Kunio Murai as Yoshimura, Shunya Shiraishi as Nishiki Nishio, Shoko Aida as Ryōko Fueguchi, Shuntarō Yanagi as Renji Yomo, Kenta Hamano as Enji Koma, Bandō Minosuke II as Uta, Nozomi Sasaki as Kaya Irimi, Seika Furuhata as Yoriko Kosaka, and Dankan as Hisashi Ogura.
Riddled with gripping fight scenes and tasteful gore, this adaptation of Tokyo Ghoul brings the popular manga series to life like never before.

Buried in books and a quiet life, Ken Kaneki is all but dead to the world in an age where flesh-eating ghouls live among us. But when his only chance for survival is an organ donation that turns him into a ghoul-human hybrid, he finds sanctuary at Anteiku—a café run by the people he once considered monsters. Targeted by anti-ghoul forces, this safe house is up against a hunger more sickening than their own. When their most innocent members are threatened by humanity's taste for vengeance, Kaneki will risk life and limb to protect the very world that changed his own.
PROMO MATERIAL
At the time of this article, Anime Limited don't have their own videos for use. Instead they used the existing Japanese trailer to promote the film for its upcoming nationwide release:
Funimation have released the film theatrically in North America and is expected to be given a home video release with an English dub. The live-action adaptation will be screened in Japanese audio with English subtitles for the upcoming UK theatrical release. UPDATE (20th Nov): We can now confirm that it will be available nationwide on Wednesday 31st January 2018!
Anime Limited have licensed and released the Tokyo Ghoul anime (Season 1, Root A, Jack & Pinto OVAs) on Blu-ray and DVD.
That's all the information available for the film. Stay tuned if we receive any more!