New Anime Announcements Revealed for Date A Live, Full Metal Panic! and High School DxD

NormanicGrav
•
There's also some cool video game news for Full Metal Panic! fans.
Recently the light novel imprint Fantasia Bunko have announced a slate of announcements for some of their bigger titles. These lot are already well-known in the international community so here's what we know so far!
Date A Live
Date A Live's original light novel author Koushi Tachibana revealed on social media that there will be a new anime series (presumably Season 3). He tweeted an image to coincide with the announcement, which translates to "Now then, let's start our new date."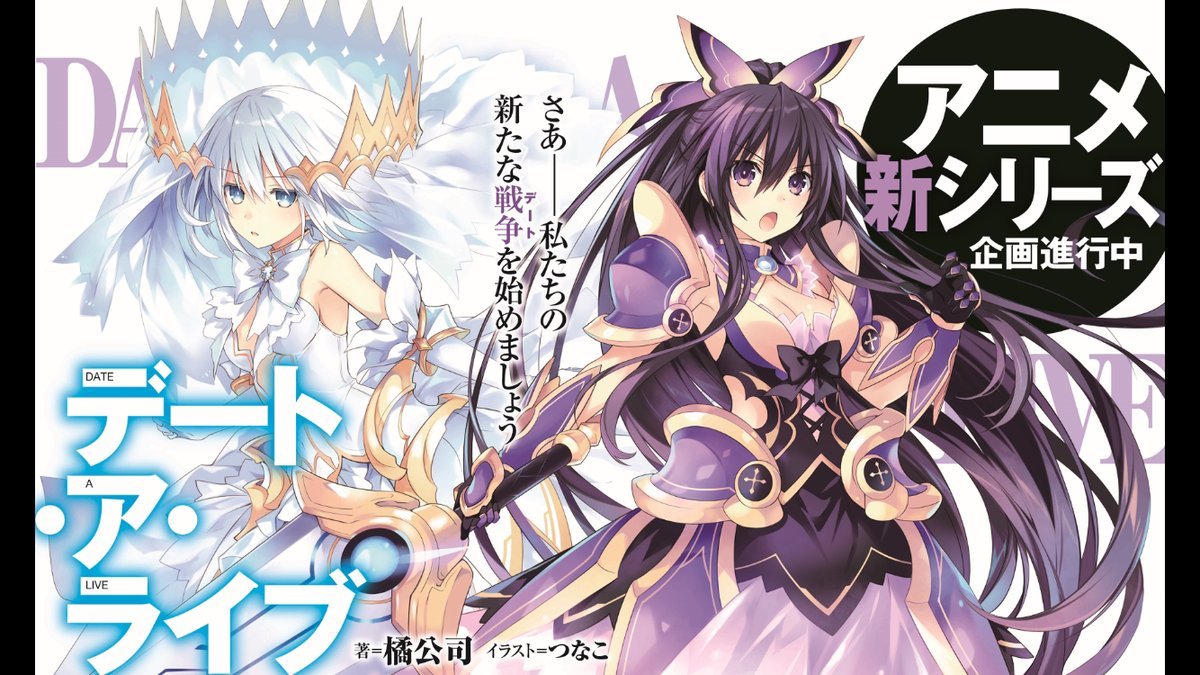 Date A Live has received two anime series and a movie so far, the former two have been licensed and dubbed by Funimation in North America however they only had access to the Television Broadcast version (with the director's cut footage still remains exclusive to Japan's Blu-ray releases in terms of English distribution). The light novels have yet to be localised into English legally either.
Story synopsis for the anime's first season:
Thirty years before a strange phenomena called a "spacequake" devastated the center of Eurasia, claiming the lives of at least 150 million people. Since then, smaller spacequakes plague the world on a irregular basis. Shidō Itsuka, a seemingly ordinary high schooler comes across a mysterious girl at the ground zero of a spacequake and learns from his sister Kotori she is one of the "Spirits" who are the real cause of the spacequakes that occur when they manifest themselves in the world. He also learns that Kotori is the captain of the airship Ratatoskr and recruits him to make use of his mysterious ability to seal the Spirits' powers and stop them from being a threat to mankind. However, there is a catch: to seal a Spirit, he must make her fall in love with him.
Full Metal Panic!
Full Metal Panic! has been having a wild ride over the past year with a new anime season in the works that will soon air in Spring 2018. Today, there has been more information surrounding that as well as the upcoming three-part movie compilation of the show's first season.
Full Metal Panic! Invisible Victory
A new visual and promotional videos have been revealed for the upcoming fourth season (third season for the serious part of the story)!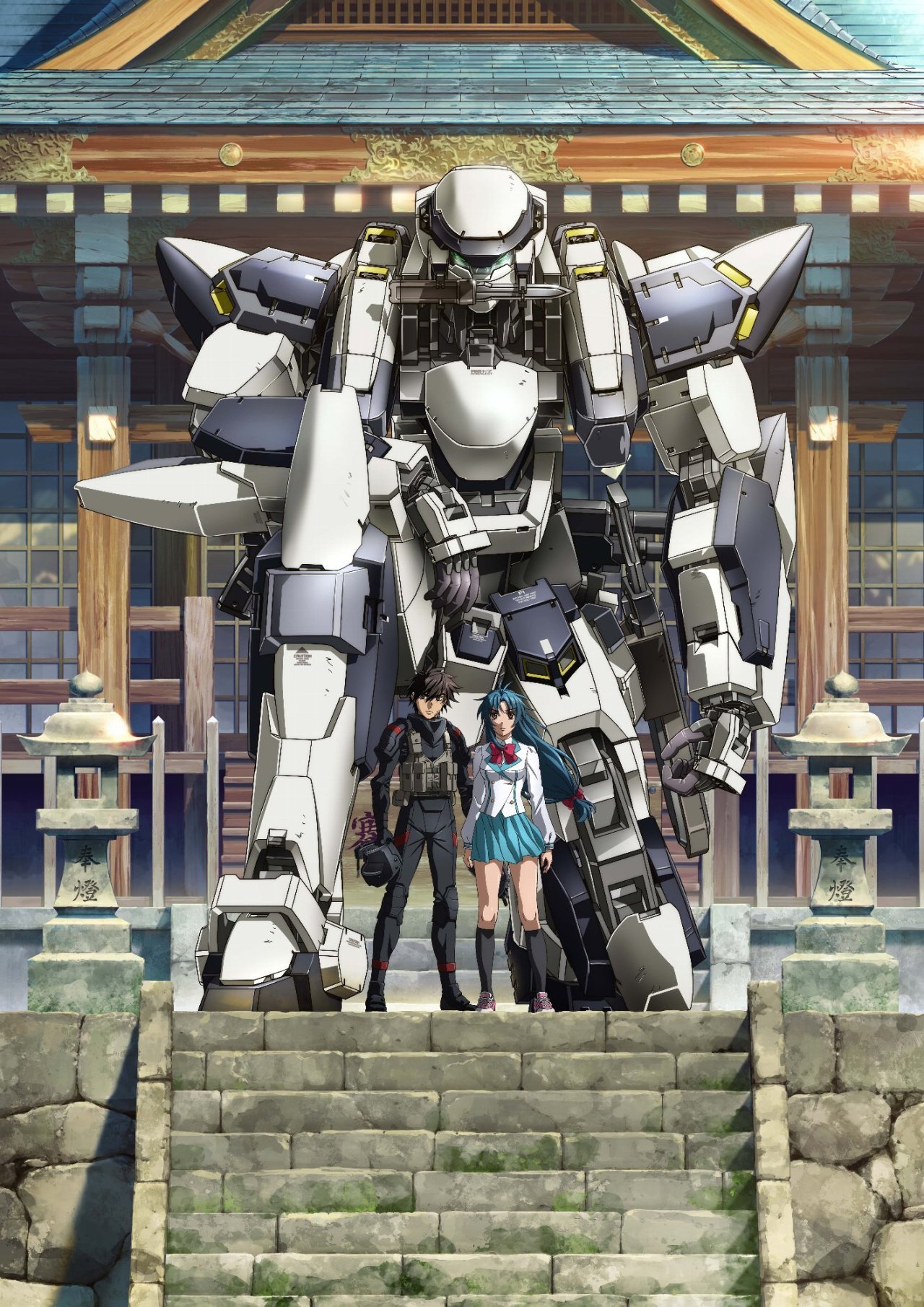 Staff details and cast details were revealed prior to this announcement. Studio XEBEC will be taking over the animation for this series after GONZO and Kyoto Animation adapted the earlier seasons. Katsuichi Nakayama (episode director for Evangelion: 3.33 You Can (not) Redo) will be directing Invisible Victory with FMP!'s original novel author Shoji Gatoh to write the anime's series composition and writing the scripts. Osamu Horiuchi who worked on the character designs for the previous Full Metal Panic! seasons will return for this season as both character designer and chief animation director alongside Aya Yamamoto (My Teen Romantic Comedy SNAFU TOO!) as sub-character designer.
Also joining the staff team is small arms designer and animation director Takeshi Yoshioka (Classroom Crisis), mechanical designers Kanetake Ebikawa and Toshiaki Ihara both of whom also returning from the previous Full Metal Panic! seasons, set designer Takayuki Yanase (Ghost in the Shell Arise) and mechanical director Masanori Nishii (Space Battleship Yamato 2199).
The voice cast from the previous anime seasons will also be returning:
Tomokazu Seki as Sousuke Sagara
Satsuki Yukino as Kaname Chidori
Ikue Kimura as Kyoko Tokiwa
Toshiyuki Morikawa as Atsunobu Hayashimizu
Rio Natsuki as Eri Kagurazaka
Yukana as Teletha "Tessa" Testarossa
Shinichiro Miki as Kurz Weber
Michiko Neya as Melissa Mao
Akio Ohtsuka as Andrei Kalinin
Tomomichi Nishimura as Richard Mardukas
Daisuke Namikawa as Leonard Testarossa
Kazuhiro Yamaji as Kurama
Anime Limited and Funimation have the rights to all three seasons prior to Invisible Victory, both of whom have released them on Blu-ray.
Full Metal Panic! First Season Director's Cut Movie Trilogy
New information was also revealed for the compilation director's cut trilogy of the franchise's first anime season.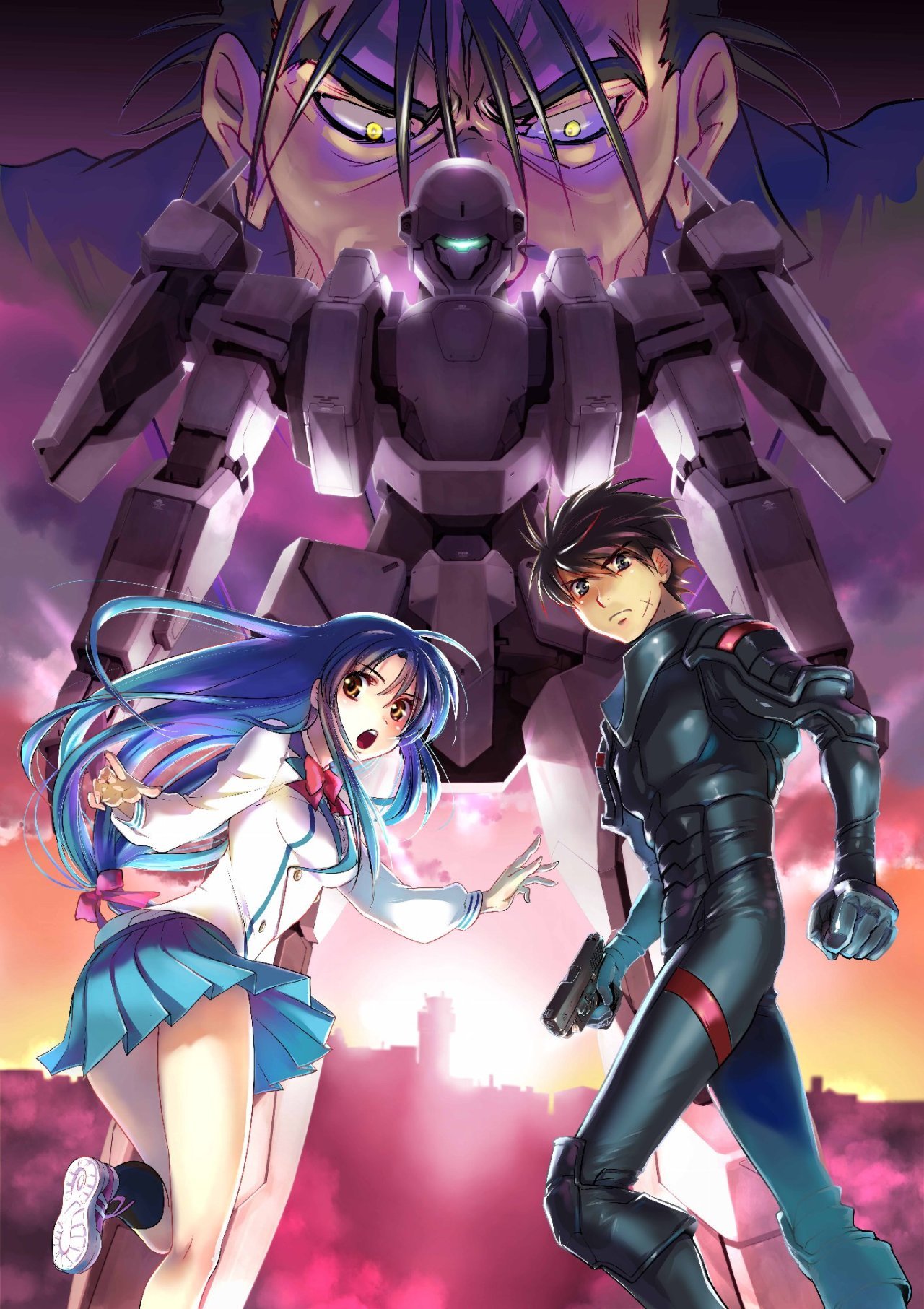 The trilogy subtitles were revealed as well.
Part 1 – "Boy Meets Girl" – due for 25th November 2017
Part 2 – "One Night Stand" – due for 13th January 2018
Part 3 – "Into the Blue" – due for 20th January 2018
If you currently live in Japan or are planning to at that time frame, the films will be theatrically screened at the Kadokawa Cinema Shinjuku and the Tachikawa Cinema City theaters in Tokyo, and the Umeda Burg 7 theater in Osaka. Each film will only be screened for at least one week.
Story synopsis for the franchise's original first season:
Sousuke Sagara, a seventeen year old military specialist working for the secret organization MITHRIL, has been assigned to protect the latest "Whispered" candidate Kaname Chidori. To complete this task Sousuke will have to deal with enemies from his past as well as the occasional panty thief. Unfortunately for Sousuke, the toughest part of his mission isn't only protecting Miss Chidori but also getting used to living an average High School students life, no easy task for someone raised on the battlefield.
Full Metal Panic! Fight: Who Dares Wins
The third and final FMP! announcement revealed was a brand new video game based on the franchise.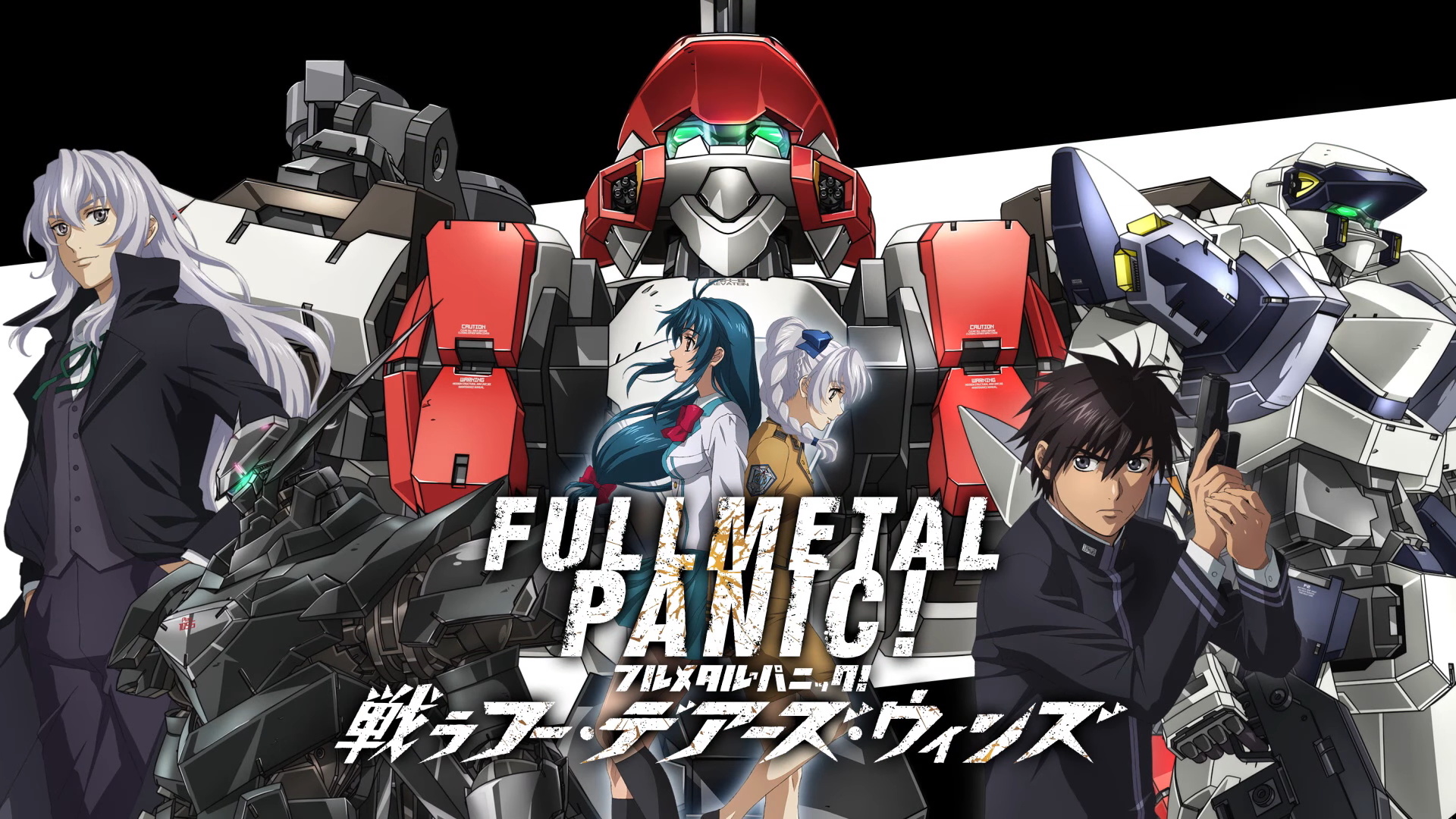 Fight: Who Dare Wins is a strategy role-playing game developed by B.B. Studio (Super Robot Wars) and published by Bandai Namco (.hack, GOD EATER, Gundam, Sword Art Online, Tales of) set for PlayStation 4 sometime in 2018. While the dialogue was spoken in English in the trailers there is currently no word on an official English translated release, however an Asian English release is possible given the other anime-related games have so far received such treatment (Gintama Rumble, Girls und Panzer Dream Team, Gundam Breaker 3, Super Robot Wars V).
Bandai Namco wrote this statement as part of the announcement:
Mission, Start—

Full Metal Panic! Fight: Who Dares Wins for PlayStation 4 is the first standalone console game in the monumental Full Metal Panic! series, in which sci-fi action is depicted on an overwhelming scale. Through the fierce battle between "Mithril," the world's strongest armed force, and "Amalgam," which pulls the strings behind the curtains, and the "Arm Slave" humanoid weapons, the presence of the battlefield will be expressed in the form of a strategy RPG.

Development is being handled by B.B. Studio, the same developer behind the Super Robot Wars series. A release is planned for 2018.
High School DxD
The ecchi series was given a green-lit for a new fourth anime series for a while but now a ton of new information was revealed including a preview and visuals!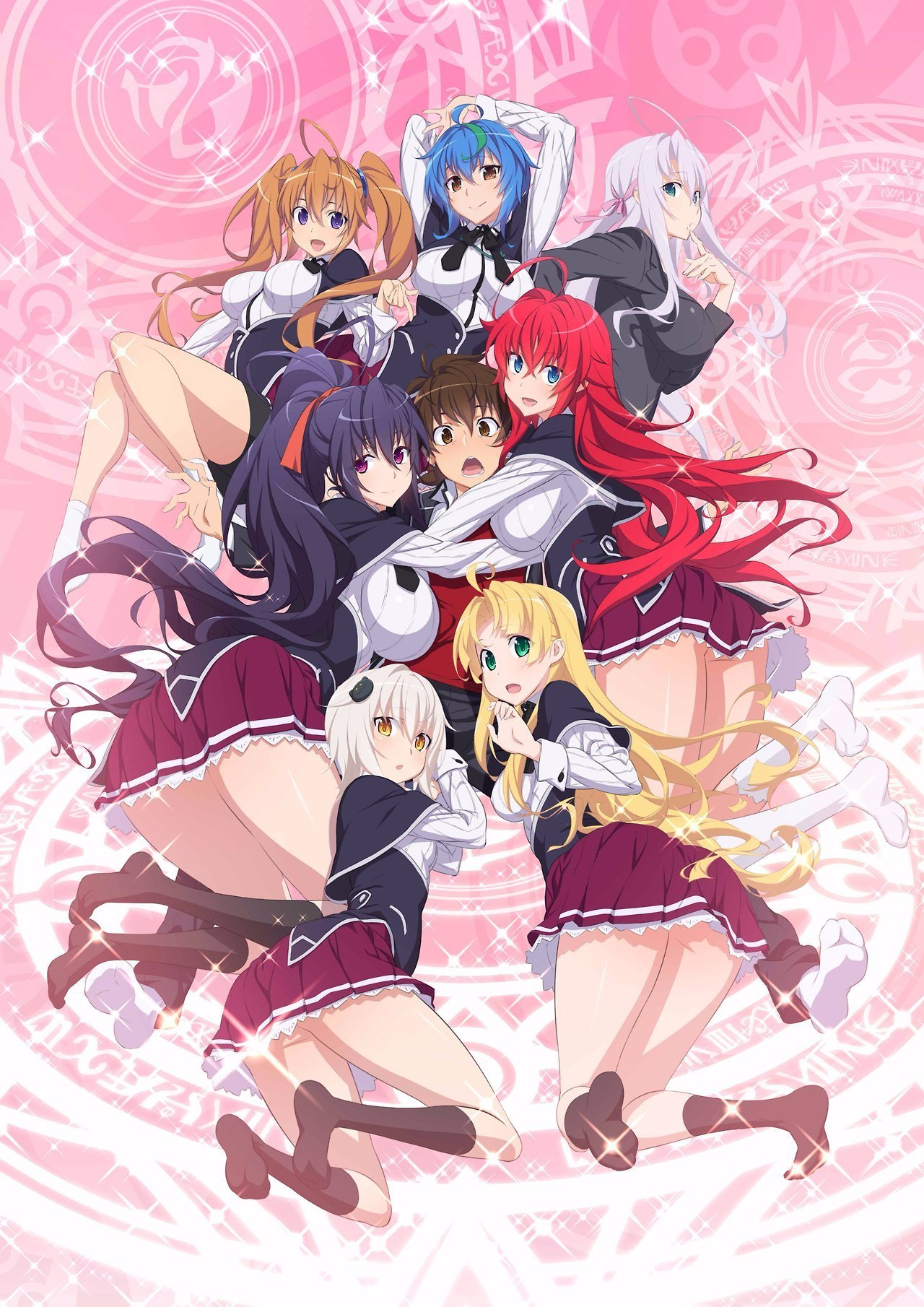 The forth season will be called High School DxD HERO and will adapt volumes 9-10 of the original light novel source material.
Unlike the previous three seasons, the staff and design has been completely revamped (if we had to guess it's because of the way the show's third season was handled where it went to anime original territory) and the original light novel author Ichiei Ishibumi will be helming the script. Yoshifumi Sueda (MAOYU, Rail Wars) will be directing the new season at studio Passione (Rail Wars, Rokka: Braves of the Six Flowers) with character designer Makoto Uno (Love Hina, The Qwaser of Stigmata, Rail Wars) and Kenji Konuta (Blood Lad) handling the series composition.
The anime is currently set to air sometime in 2018 and the voice-cast is expected to return (as Yuuki Kaji reprises his role as Issei Hyōdō in the preview video).
Funimation licensed all three current seasons released so far on Blu-ray & DVD combo pack. Manga UK previously helmed the rights to the first season before it expired and Funimation UK have released the show's third season as a Blu-ray & DVD combo pack. The manga based on the novels have been licensed by Yen Press while the original light novels have yet to receive any official English release.
Story synopsis for the anime's first season:
The story follows Issei Hyōdō, a dim-witted, lecherous second-year high school student who is killed by a girl on his first date ever. Issei is reincarnated as a devil, and from that day forward, he serves as an underling of Riasu, a high-level devil who is also the prettiest girl on Issei's campus.