Anime Limited Brings Masaaki Yuasa's 'Lu Over the Wall' to the UK Theatrical Screens this December

NormanicGrav
•
With The Night is Short and Perfect Blue finishing their theatrical screens and Fireworks is next, we have one more title to conclude the theatrical run for 2017.
One of the many titles announced back at MCM London Comic Con last May, distributor Anime Limited will be bringing the second Masaaki Yuasa film – Lu Over the Wall (Yoake Tsugeru Lu no Uta) released earlier this year in Japan to the UK theatrical screens this December.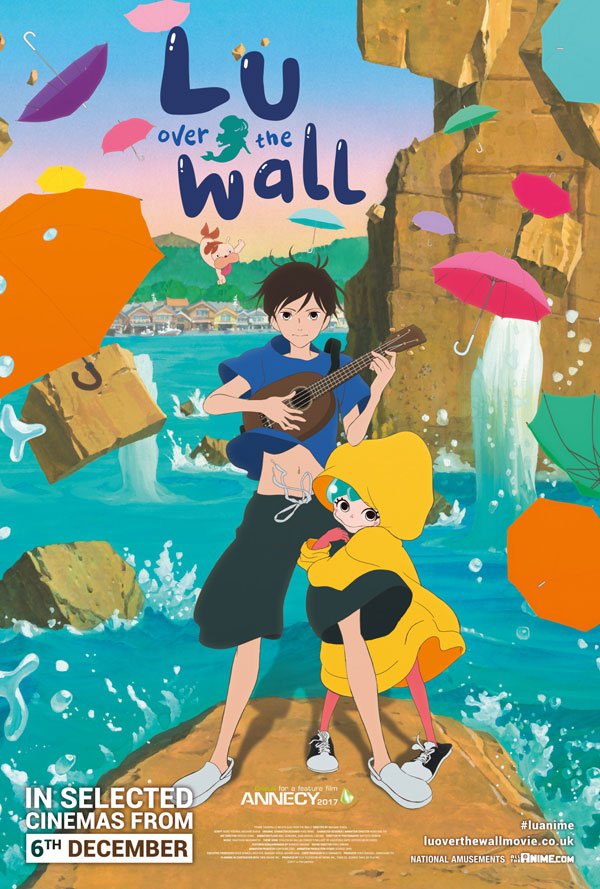 UK THEATRICAL RELEASE SCHEDULE
Lu Over the Wall is set for UK theatrical release in select cinemas from Wednesday 6th December 2017 in Japanese audio with English subtitles. The film has also been rated PG by the British Board of Film Classification. Distributor Anime Limited have offered a website dedicated to locating any cinemas screening the film, but we will also be listing them below.
We can confirm that Cineworld, ODEON, Showcase and Vue will all be screening the film at various locations.
Cineworld
The times are currently slated for 20:00 (8:00pm). You can pre-book your tickets here.
Aberdeen Union Square
Birmingham Broad Street
Crawley
Edinburgh
Glasgow Renfrew Street
London Enfield
London Wandsworth
London West India Quay
Milton Keynes
Newcastle Upon Tyne
Poole
Sheffield
ODEON
The times are currently slated for 19:00 (7:00pm). You can pre-book your tickets here.
Belfast
Birmingham Broadway Plaza
Bournemouth BH2 (New)
Brighton
Camden
Guildford
Kingston
Liverpool ONE
London Leicester Square
Metrocentre
Milton Keynes Stadium
Oxford George St
Sheffield
Southend
Wimbledon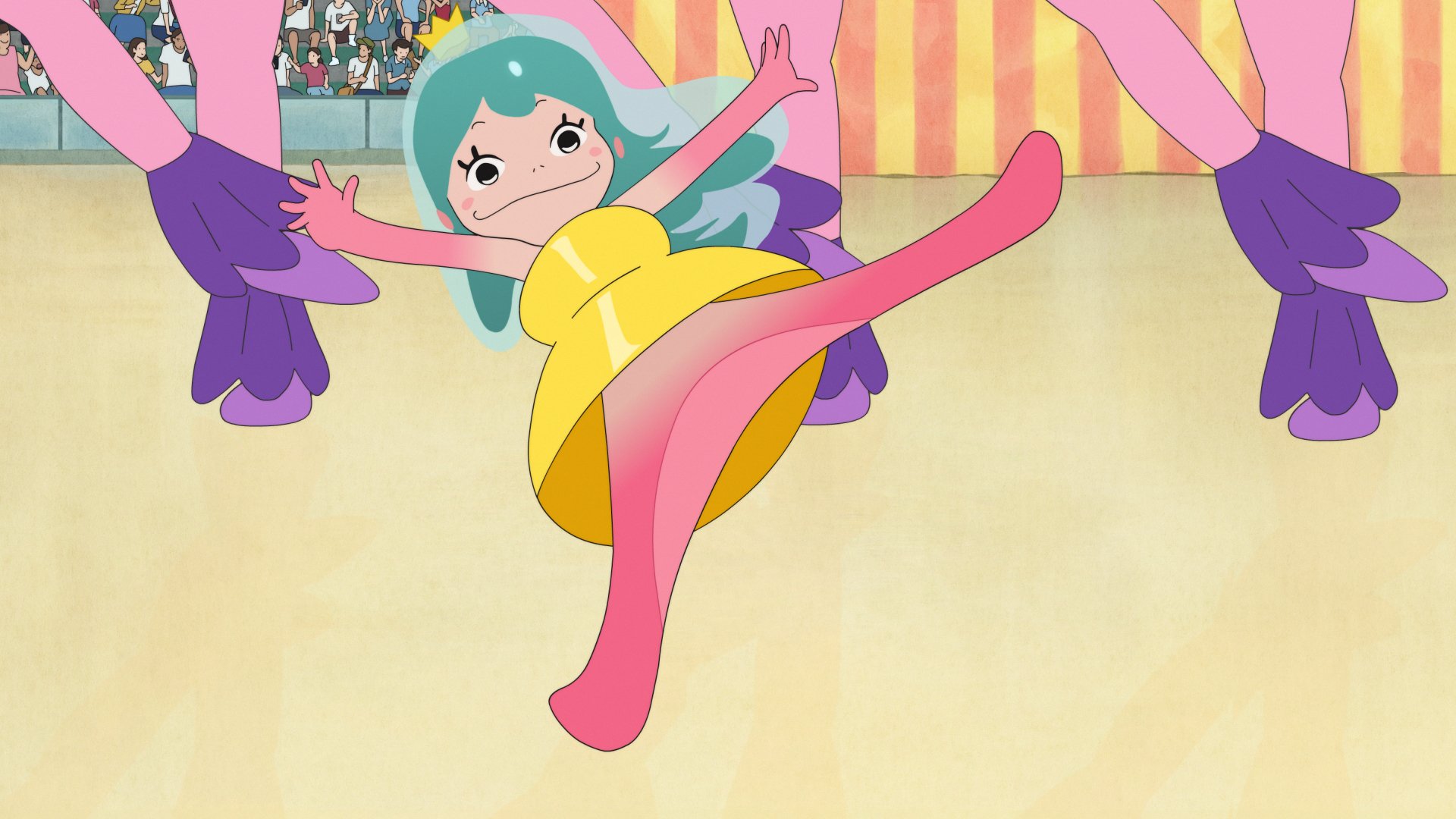 Showcase (Cinema de Lux)
The times are currently slated for 19:00 (7:00pm). You can pre-book your tickets here.
Bluewater
Bristol
Leeds
Leicester
Reading
Southampton
Vue
The times are currently slated for 19:30 (7:30pm). You can pre-book your tickets here.
Cambridge
Edinburgh (Omni Centre)
Exeter
Gateshead
Halifax
Harrow
Leeds (The Light)
London: Finchley Road (O2 Centre)
London: Islington (Angel)
London: Shepherd's Bush
London: Westfield Stratford
London: Wood Green
Manchester Printworks
Norwich
Oxford
Plymouth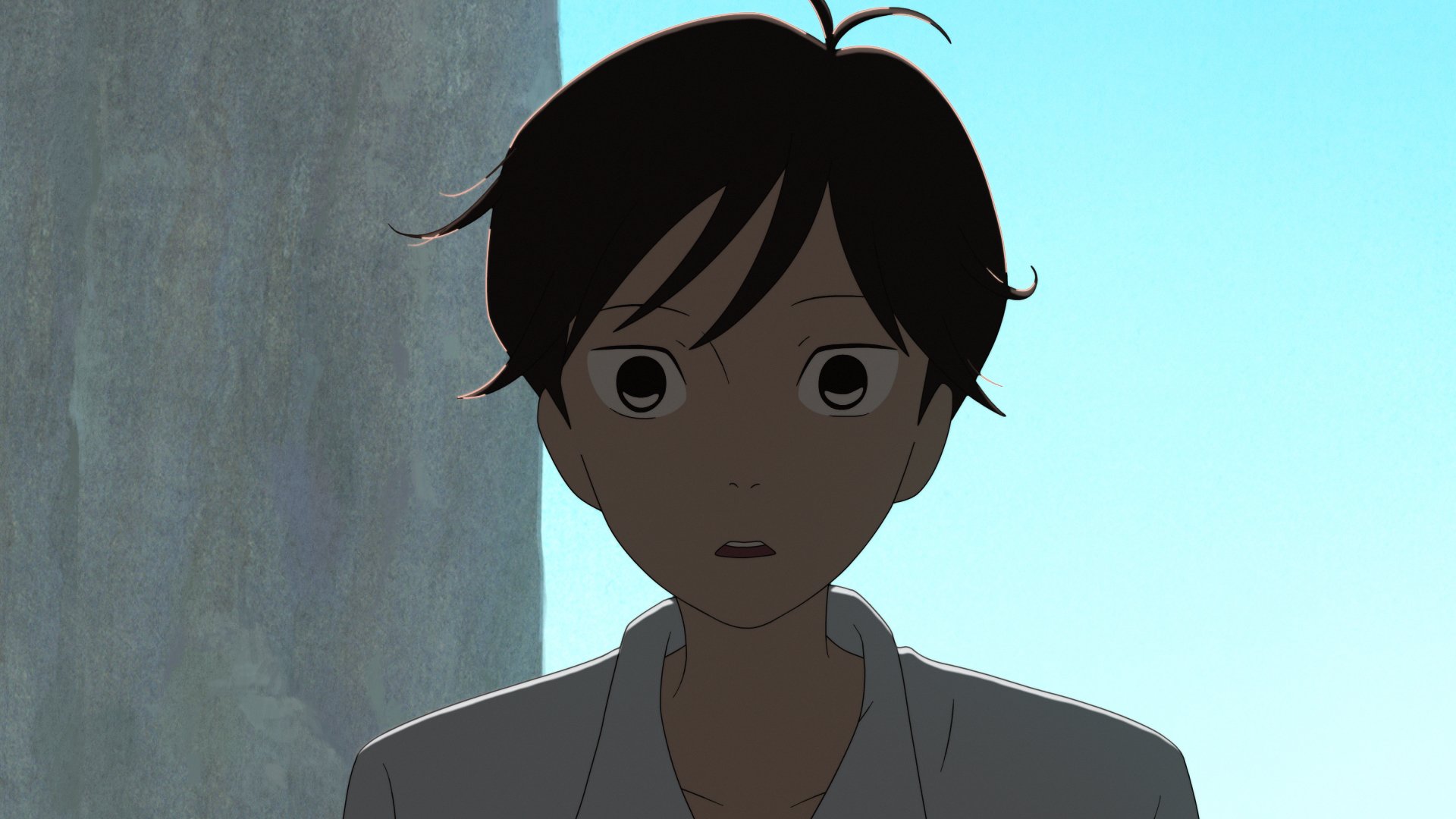 ABOUT THE FILM, STAFF & CAST
Lu Over the Wall was theatrically released in Japan on 19th May 2017 and is the second film produced and animated by studio Science SARU after working on The Night is Short Walk on Girl, which was also released earlier this year in both Japanese and UK theatrical screens. The film is directed by Masaaki Yuasa, whom has worked on a number of projects including Genius Party, Kick Heart, Mind Game, Ping Pong, and The Tatami Galaxy plus the upcoming Netflix exclusive series Devilman crybaby.
Joining the director is Reiko Yoshida (Aria the Animation, Tamako Love Story) who wrote the script alongside him. We also have producer Eunyoung Choi (Devilman crybaby, Kick Heart), character designer & chief animation director Nobutake Ito (Kaiba, Ping Pong) with original character designer Yōko Nemu, art director Hiroshi Ohno (Miss Hokusai, Wolf Children), sound director Eriko Kimura (Mobile Suit Gundam Thunderbolt, Ping Pong) and music composer Takatsugu Muramatsu (Mary and The Witch's Flower, When Marnie Was There) with Kazuyoshi Saitō (Mazinger Edition Z: The Impact!) performing the theme song.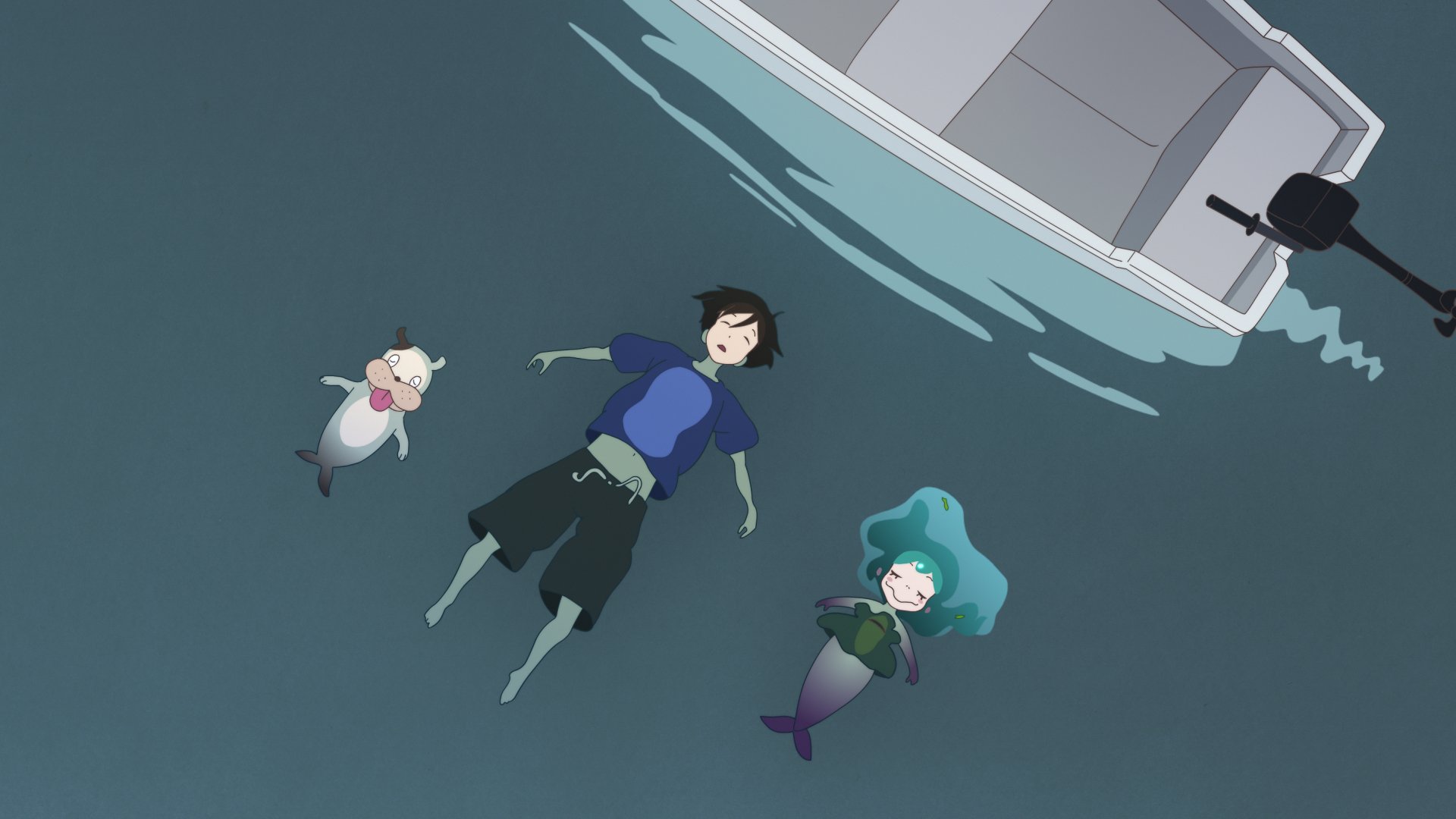 The film's voice cast introduces two relatively new voice actors Kanon Tani (Your Name) as Lu and Shōta Shimoda as Kai, both of which are the main leading characters. Supporting the main cast are Akira Emoto (Folktales from Japan) as Grandfather, Minako Kotobuki (K-On!, Sound! Euphonium) as Yūho, Shinichi Shinohara as Lu's father, Sōma Saitō (Akame ga Kill!, Haikyu!!) as Kunio, Kenichi Suzumura (Gintama, Kara no Kyoukai) as Teruo, and Cho (Great Teacher Onizuka, One Piece) as Yūho's father.
Can a shared love overcome the fear that divides us?

Following his parent's divorce, high schooler Kai (Shōta Shimoda) moves to his father's home in a rural fishing village, whose superstitions about mermaids force the young man to repress his desire to make music. When his classmates force him to join their band however, their melodies attract the affections of Lu (Kanon Tani), a mermaid whose joy will reveal that superstitions are just that and being different doesn't mean we're not the same.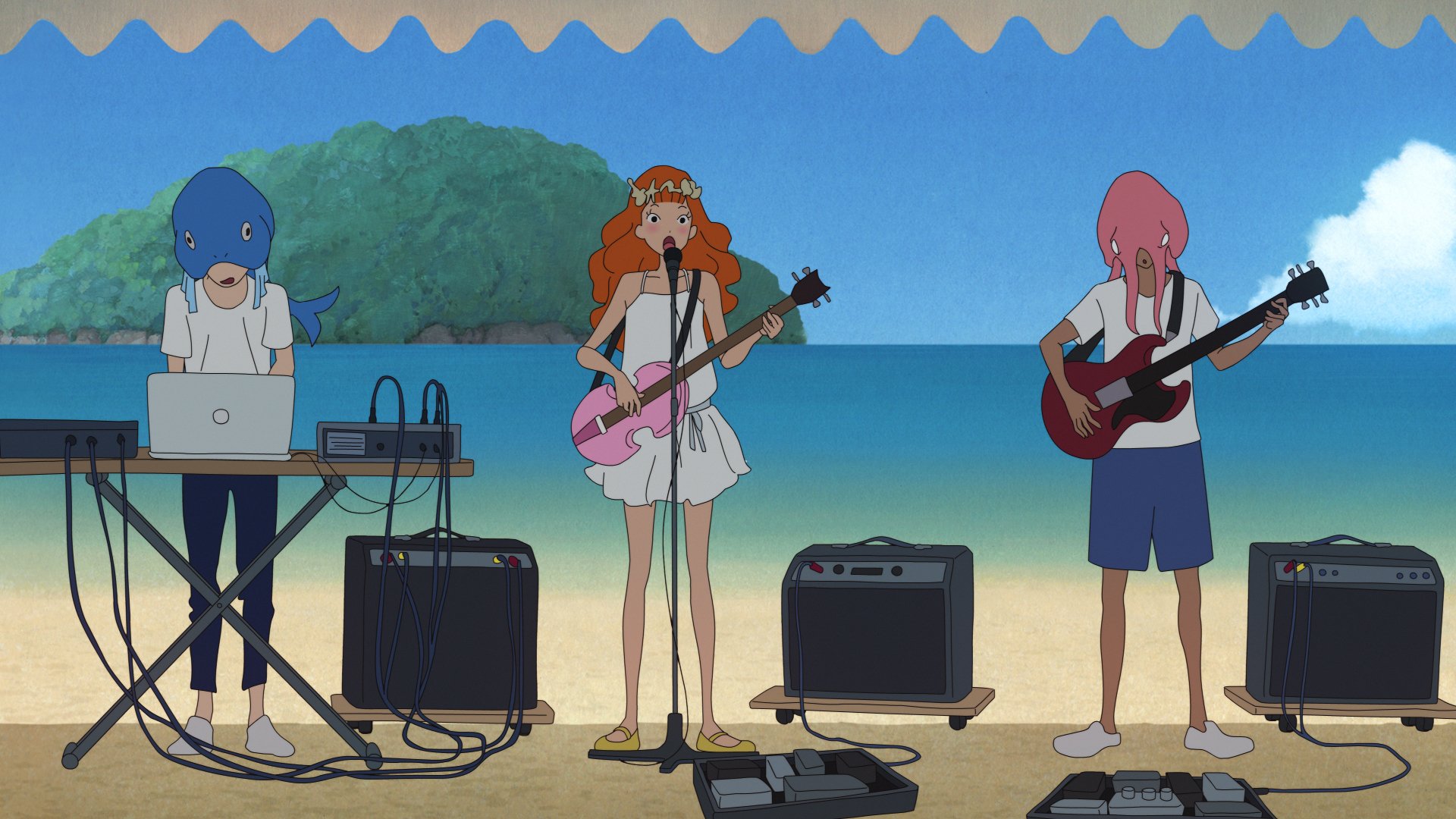 PROMO MATERIAL
TOHO Animation have offered a couple promotional video trailers to promote the film's release:
Anime Limited's UK exclusive trailer is also now available as of 24th November 2017!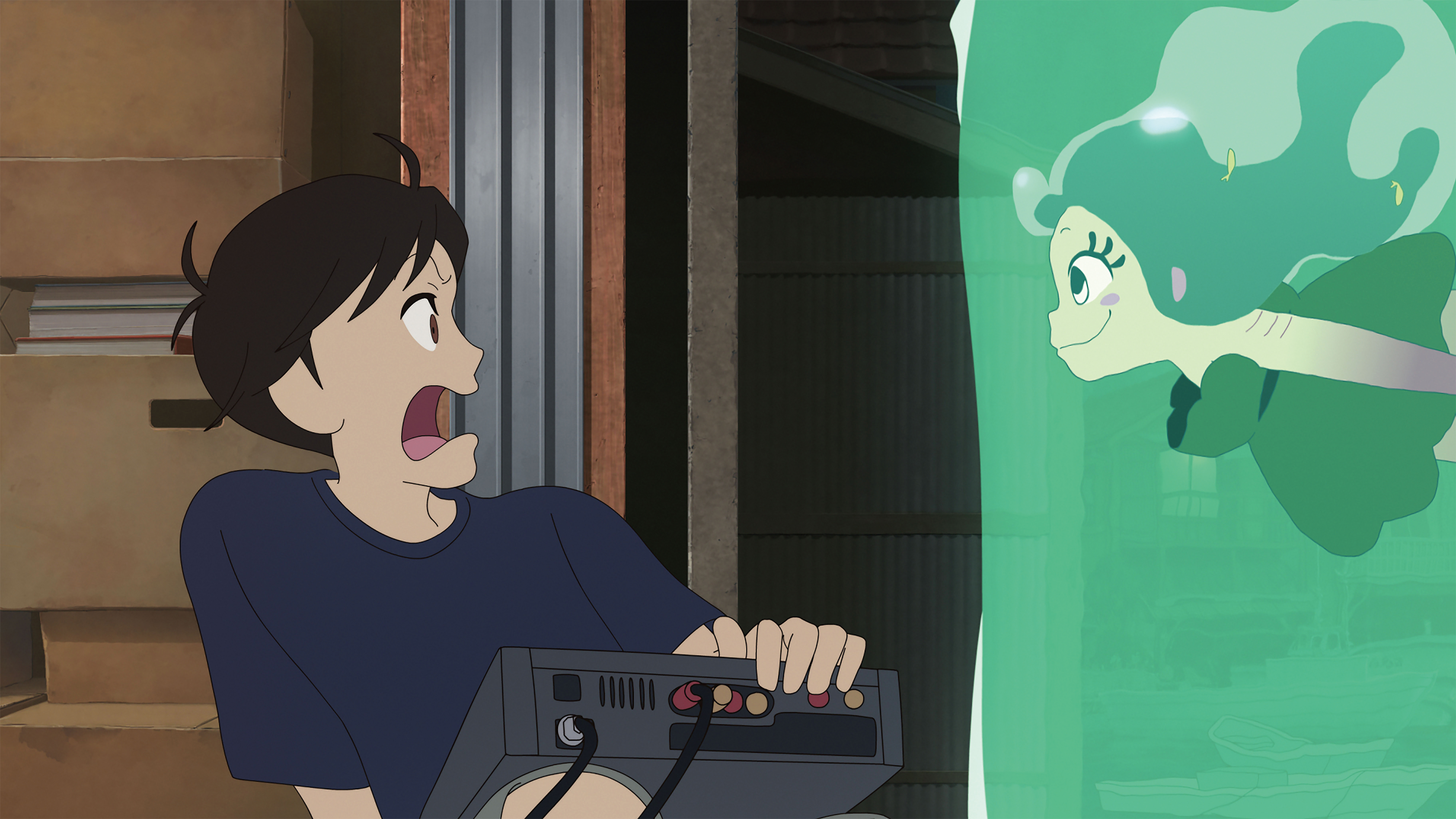 That's all of the information available for Lu Over the Wall. As stated, the film is coming to UK theatrical screens on Wednesday 6th December 2017 with a home video release soon to follow by distributor Anime Limited.