New Yen Press License Announcements from Anime NYC Convention

NormanicGrav
•
More novels and manga join the catalogue from the recent Anime NYC convention in the states.
Yen Press have announced more new titles to join their catalogue over at the recent convention hosted by Crunchyroll this past weekend. The licenses revealed are listed below, but bear in mind that some of them don't have much information available.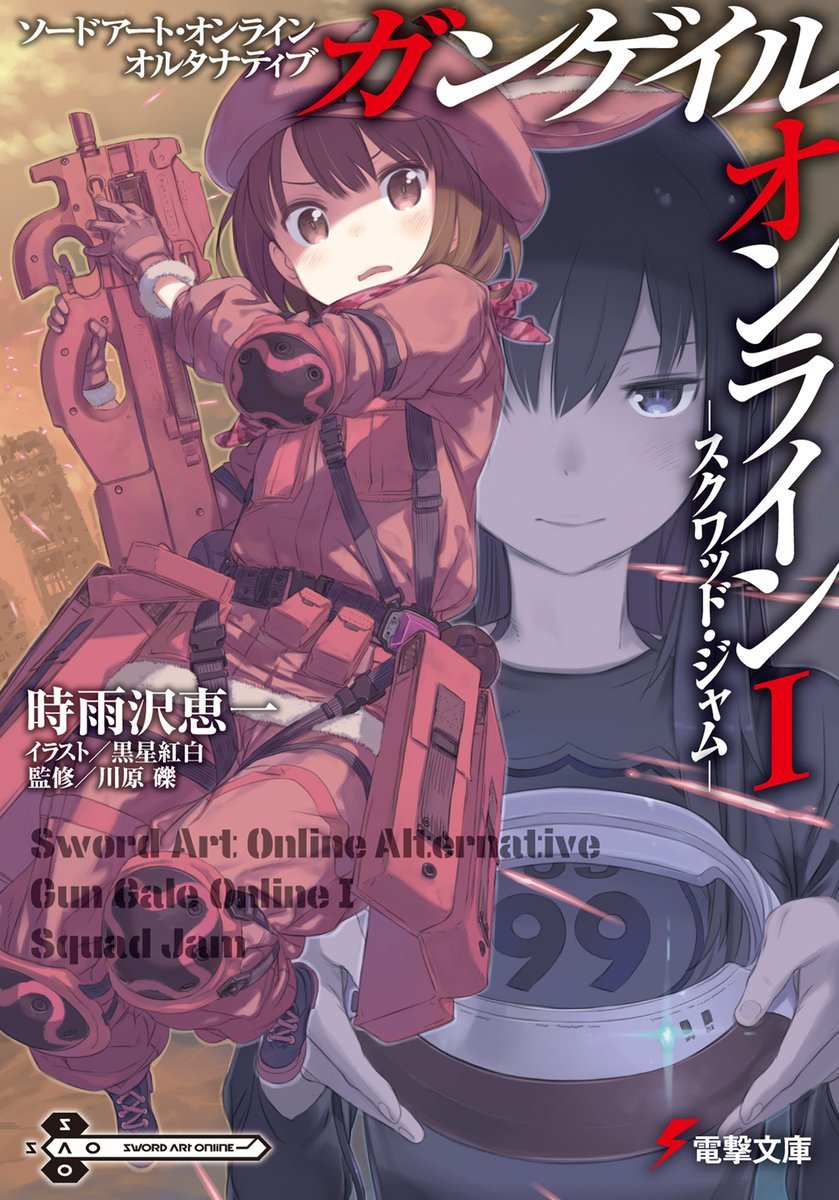 Sword Art Online Alternative Gun Gale Online
ソードアート・オンライン オルタナティブ ガンゲイル・オンライン
By Reki Kawahara, Shigusawa Keiichi and Kuroboshi Kohaku
Light Novel
Light novel spinoff of Reki Kawahara's Sword Art Online light novel series: "A new player steps onto the battlefields of the MMORPG Gun Gale Online! Pint-sized and dressed in pink, she's ready to blast her way to the very top!"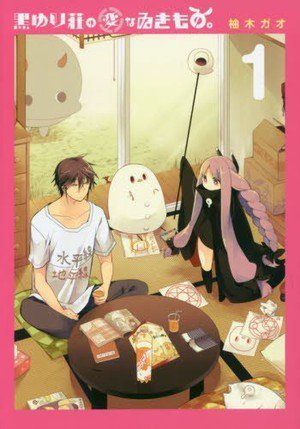 The Strange Creature at Kuroyuri Apartments
Kuroyuri-sou no Henna Wikimono.
By Yozuki Cao
Manga
The apartment-sharing comedy manga begins with Meme, the daughter of the demon world's most powerful summoner. After her father suddenly casts her into the human world to teach her some lessons, she finds an ad for an apartment with no rent or upfront fees. The catch: she has to entertain the young landlord Sentarō. To pass the test, she summons a strange creature and causes Sentarō to have a nosebleed.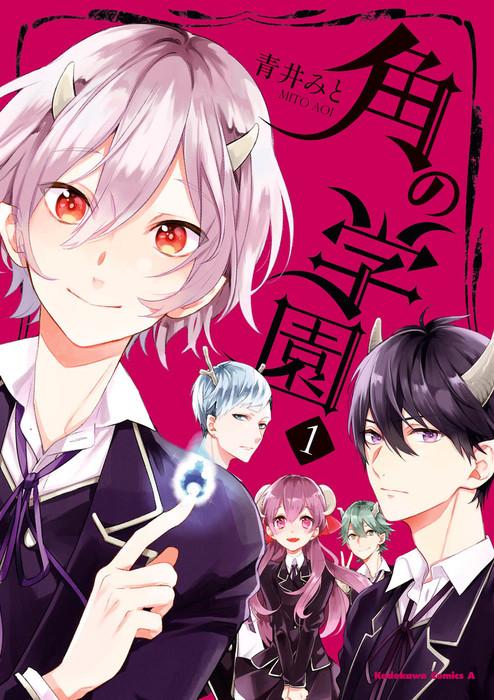 Tsuno no Gakuen
角の学園
By Mito Aoi
Manga
This school fantasy manga centers around horned boys who can control magic. Eru, who just enrolled in a magic school, is self-conscious that his horns are smaller than everyone else's. Something begins to change when he encounters the ace student Rihito.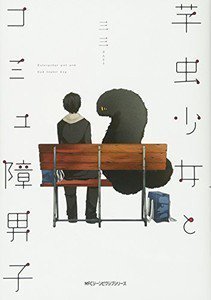 Caterpillar Girl and Bad Texter Boy
By Sanzou
Manga
This manga follows a socially awkward boy and his childhood friend who is beautiful, smart, kind, and just about perfect in every way. However, the boy turns down her confession of love. A few days later, the girl goes missing, only to reappear before the boy a few days later, after shedding her human form…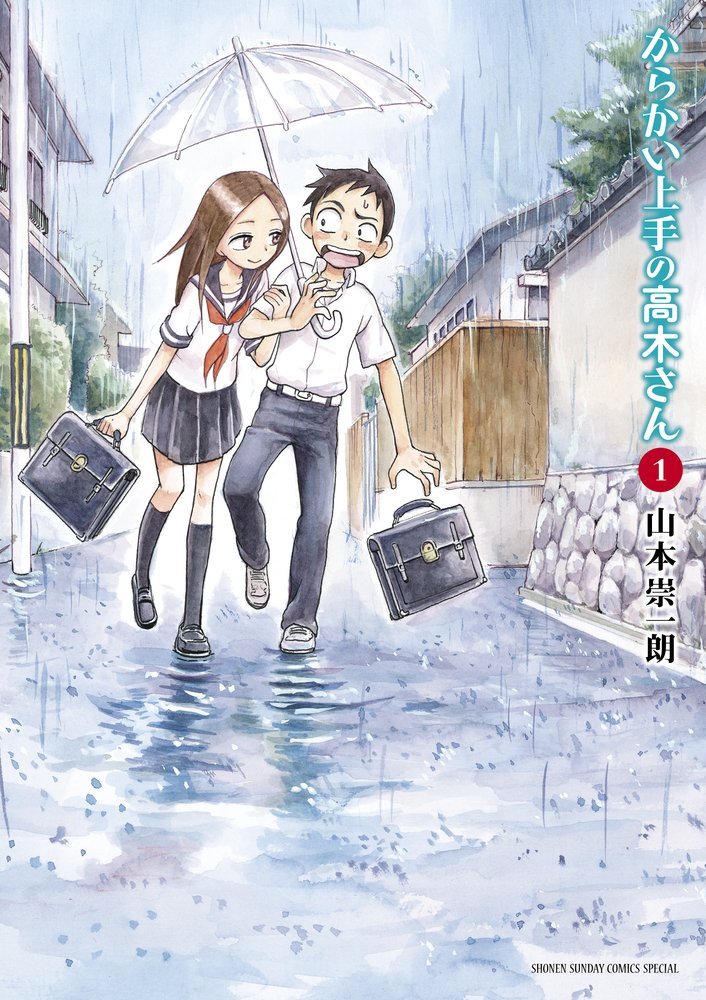 Teasing Master Takagi-san
Karakai Jouzu no Takagi-san
からかい上手の高木さん
By Souichirou Yamamoto
Manga
The manga centers on Nishikata, a middle school student who has suffered humiliation due to being teased by Takagi, the girl who sits next to him. Since then, he has vowed to one day do the same to her and succeed in teasing her.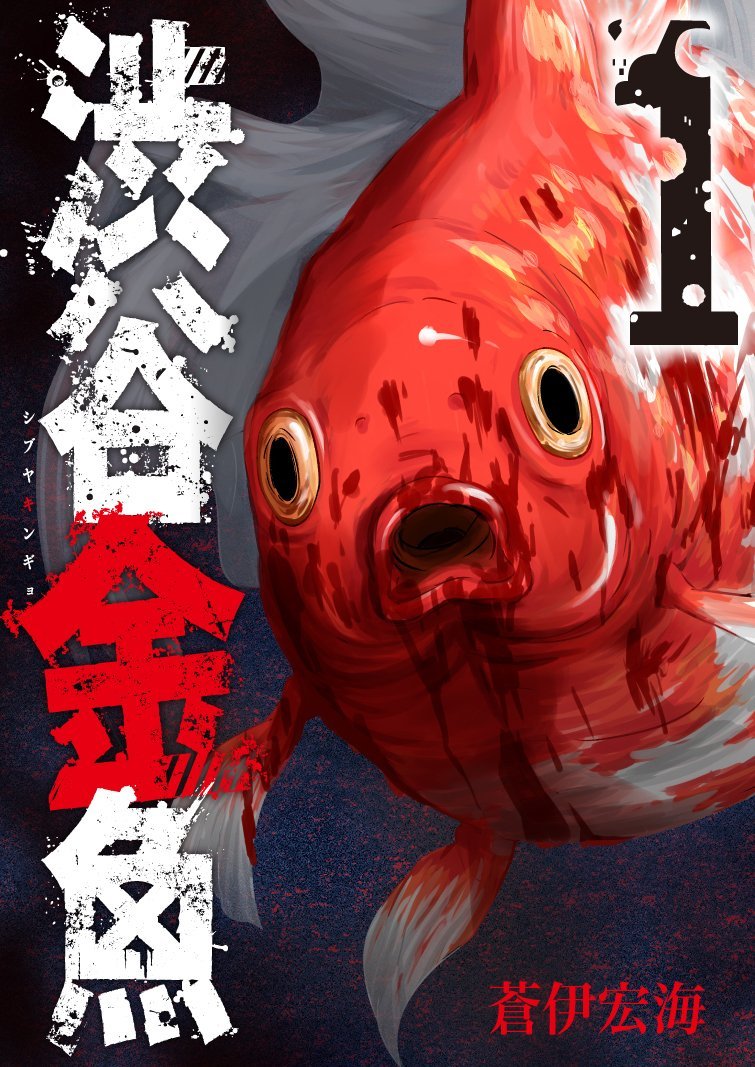 Shibuya Goldfish
Shibuya Kingyo
渋谷金魚
By Hiroumi Aoi
Manga
The story follows an average, albeit untidy guy named Tahatsu Tsukiyo. Tahatsu's peaceful everyday life comes to an end man-eating goldfish overtake Shibuya. The fish are everywhere, filling the famous scramble crossing, hanging near the Hachiko statue, and even floating through the city center all the while eating as many humans as they can. The unprecedented crisis marks the "worst survival competition in history."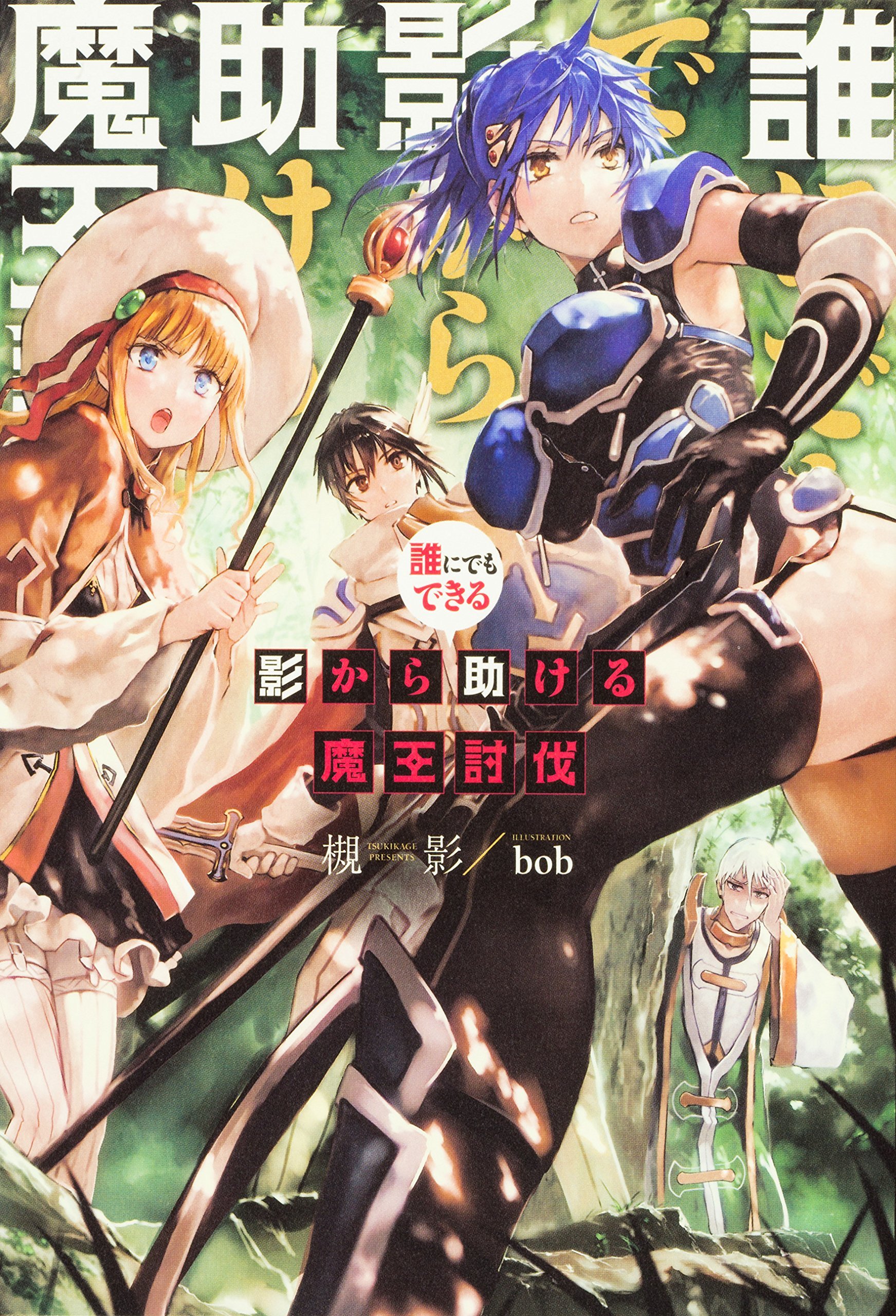 Defeating the Demon Lord's a Cinch (If You Have a Ringer)
Darenidemo Dekiru Kage kara Tasukeru Maou Toubatsu
誰にでもできる影から助ける魔王討伐
By Tsukikage and bob
Light Novel
This fantasy light novel series begins with a holy warrior summoned from an alternate world to defeat a demon lord. Ares, a priest ordered to support the holy warrior, is shocked at the sight of his party members: a mage who can only use fire spells, a sword fighter who just transferred schools, and the holy warrior himself who repeatedly the same rash actions over and over. Unconvinced that they will succeed, Ares conceals his skill levels and follows behind.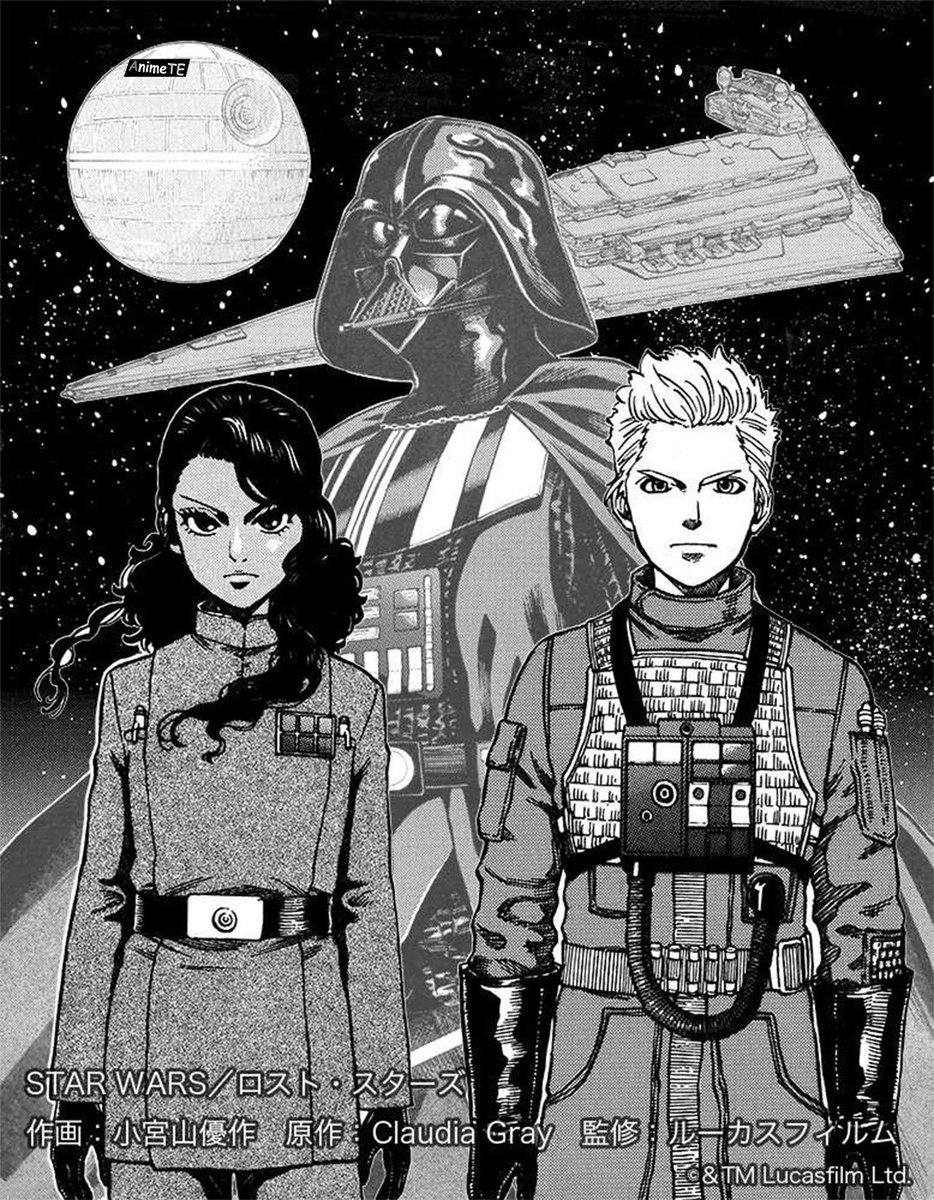 Star Wars: Lost Stars
By Claudia Gray and Yuusaka Kamiyama
Manga
The Empire can be seductive, particularly if you're an aspiring young pilot…Thane Kyrell and Ciena Ree both know this very well when they enroll in the Imperial Academy, eager to pursue their dreams. When Thane discovers the darker side of the Empire, though, and defects to the Rebellion, the pair's lifelong friendship will be put to the ultimate test. Will Thane and Ciena's relationship — or even they themselves — survive this galactic conflict…?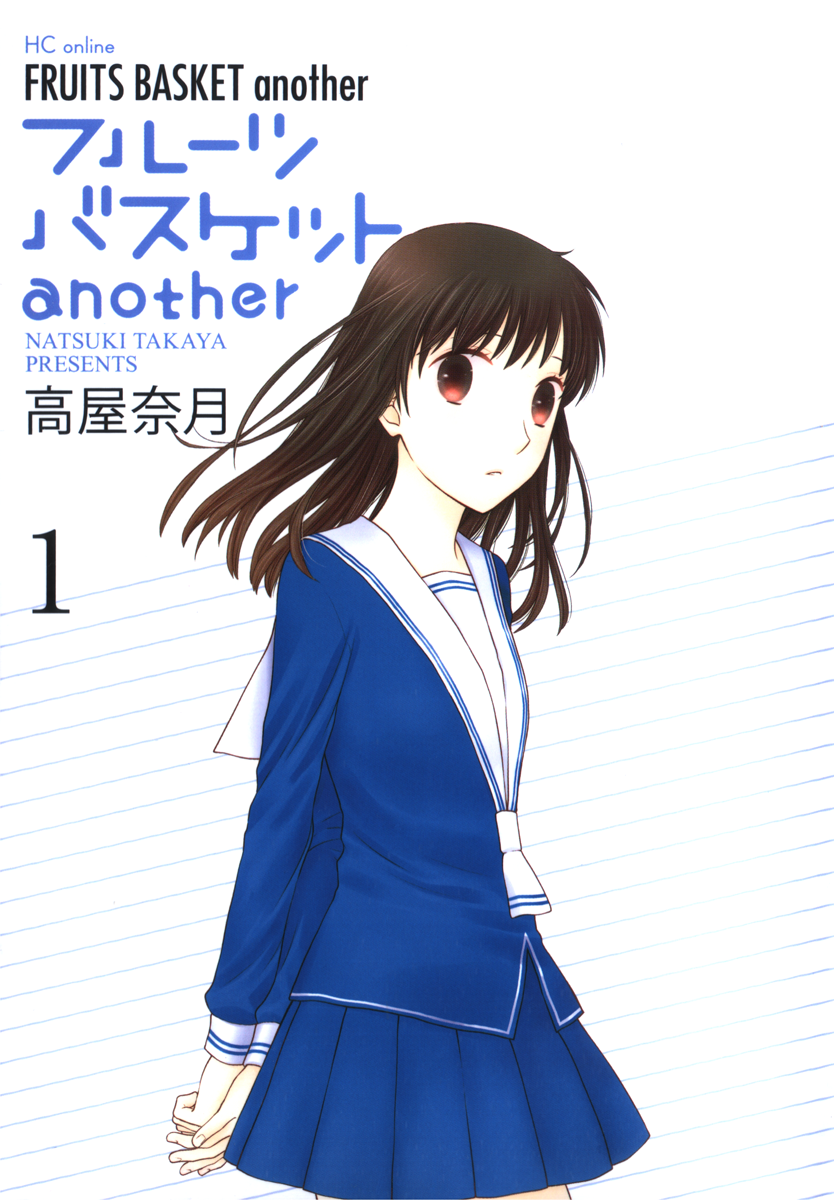 Fruits Basket another
フルーツバスケット another
By Natsuki Takaya
Manga
The manga takes place after Tohru has graduated high school, and features a girl named Sawa who has just entered the high school.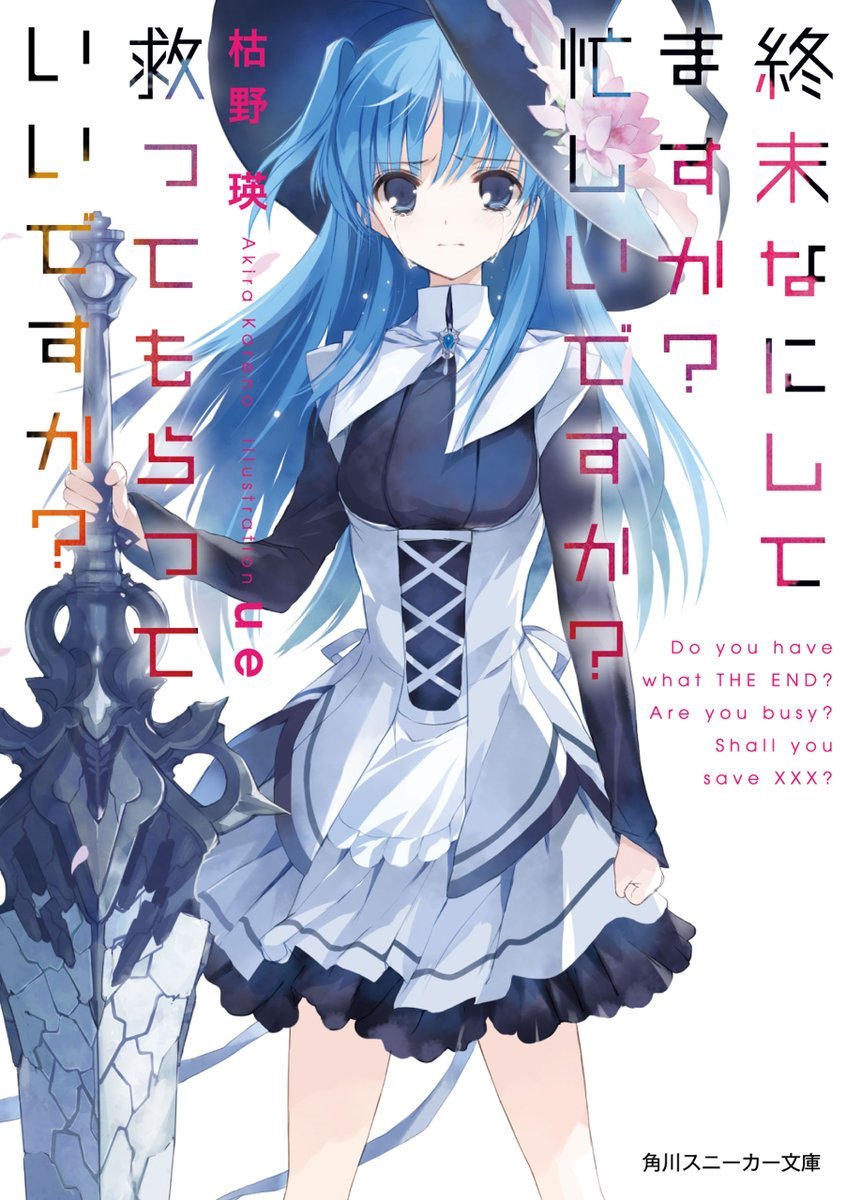 WorldEnd: What do you do at the end of the world? Are you busy? Will you save us?
Shuumatsu Nani Shitemasu ka? Isogashii desu ka? Sukutte Moratte Ii desu ka?
終末なにしてますか?忙しいですか?救ってもらっていいですか?
By Akira Kareno and Ue
Light Novel
Five hundred years have passed since the humans went extinct at the hands of the fearsome and mysterious 'Beasts.' The surviving races now make their homes up on floating islands in the sky, out of reach of all but the most mobile of Beasts. However, this new safe haven Regul Aire has a dark secret behind it. Only a small group of young girls, the Leprechauns, can wield the ancient weapons needed to fend off invasions from these creatures. Into the girls' unstable and fleeting lives, where a call to certain death could come at any moment, enters an unlikely character: a young man who lost everything in his final battle five hundred years ago, the last living human awakened from a long, icy slumber.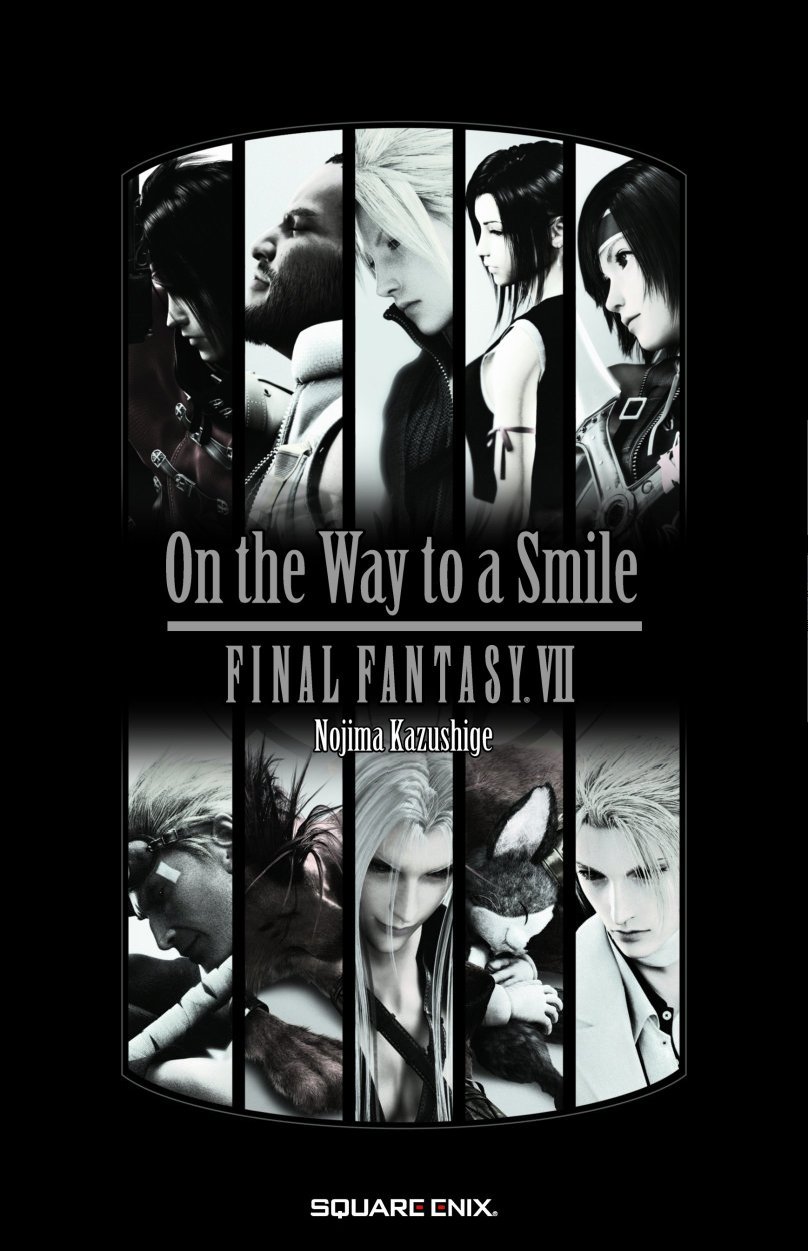 Final Fantasy VII: On the Way to a Smile
On the Way to a Smile ファイナルファンタジーVII
By Nojima Kazushige
Light Novel
'On the Way to a Smile' is a series of short stories taking place between the time of Final Fantasy VII and Final Fantasy VII: Advent Children.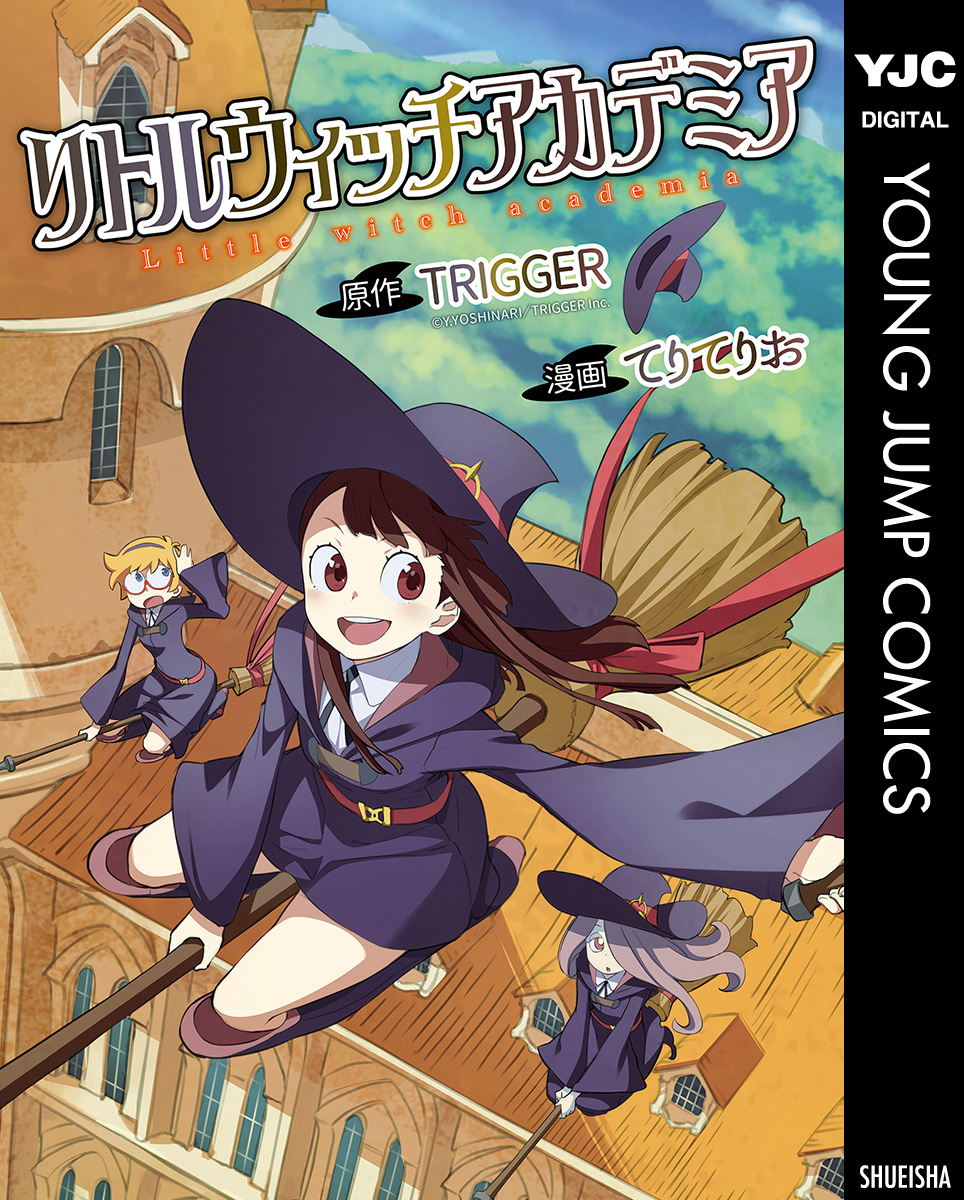 Little Witch Academia
リトルウィッチアカデミア
By Yoh Yoshinari and Terio Teri
Manga
In her admiration of Shiny Chariot, a famous witch renowned for her unorthodox yet enchanting spells, Kagari Akko, an ordinary girl, joined Witch Academia in the hope of someday becoming as spectacular as Shiny Chariot. She is determined to become a graduate of Witch Academy and make her dream come true despite not being from a lineage with witchcraft and wizardry. The story takes places when Akko, along with her two best friends, Lotte Yansson and Sucy Manbavaran, take their first lessons to become witches; however, Akko is furious when she finds out that Shiny Chariot is not as popular in the world of the witches as she had thought.
Stay tuned for any more news from Anime NYC!