J-Novel Club Otakuthon 2020 Announcements: Fushi no Kami Light Novel, Slayers Print Release & More

Book distributor J-Novel Club has revealed new acquisitions as part of the Otakuthon 2020 convention on Saturday 15th August (Sunday 16th August for BST viewers) 2020. The announcements cover two new additions to the catalogue (one for the main label, and another for the shoujo-focused label J-Novel Heart), as well as two titles coming to print form.
The two new light novel additions will launch digitally at the end of the month, while the print releases will be available in omnibus format starting next year. You can view the announcements below.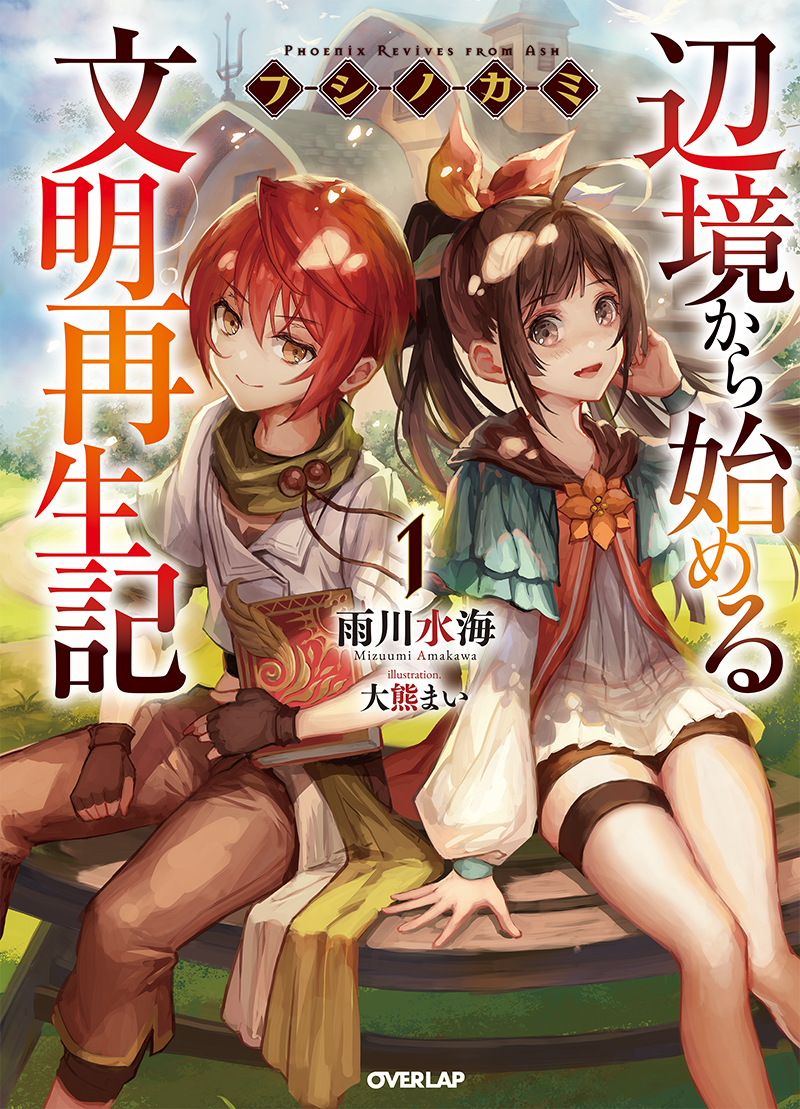 Fushi no Kami: Rebuilding Civilization Starts with a Village
(Fushinokami: Henkyou kara Hajimeru Bunmei Saiseiki)
フシノカミ ~辺境から始める文明再生記~
Written by Mizuumi Amakawa with Illustrations by Mai Ooguma. The series will join the J-Novel Club label starting late August 2020 for digital.
"Ash is an 8-year-old boy with apparent past-life memories, who lives in a remote deserted village. As he remembers leading a bountiful life, he cannot bear living in a world akin to the Dark Ages, where not even the internal combustion engine exists. For that reason, he needs to consult books containing knowledge from a highly developed ancient culture, that is said to have existed far in the past. This is only the beginning of story about a young boy who sets out to revolutionize the world in order to rebuild civilization and achieve his ideal life!"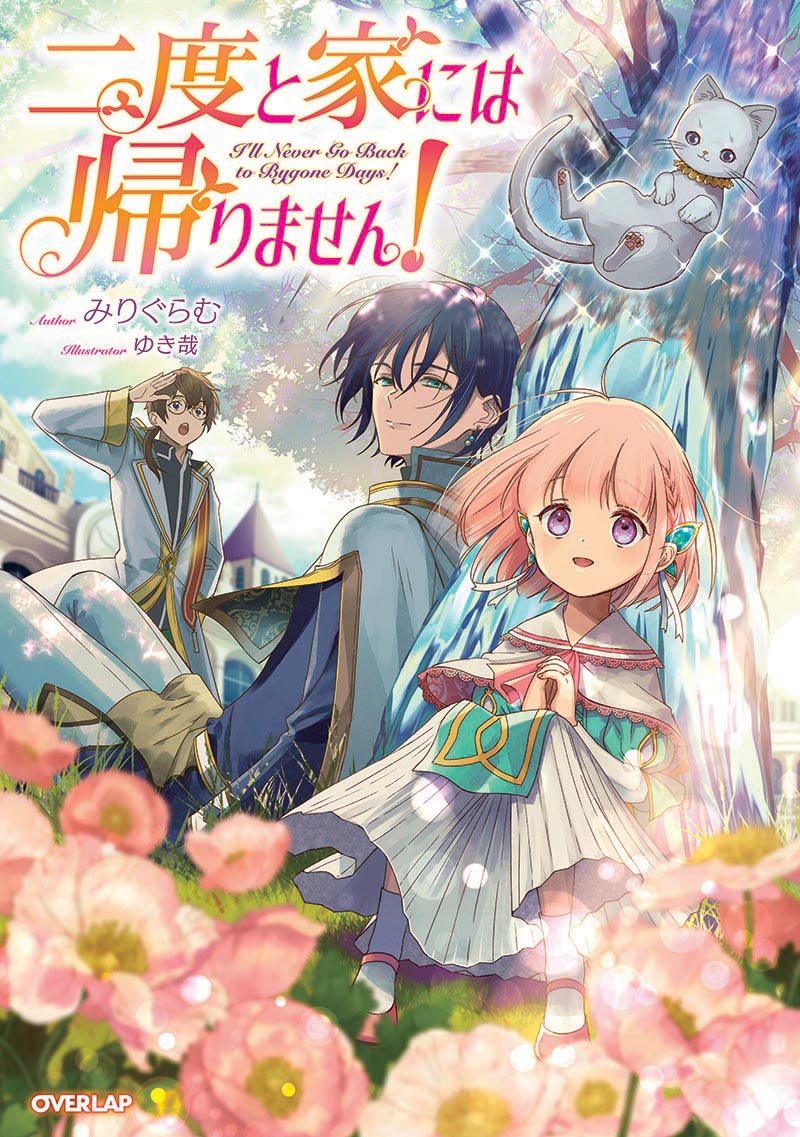 I'll Never Set Foot in That House Again!
(Nidoto ie ni wa Kaerimasen!)
二度と家には帰りません!
Written by Milligram with Illustrations by YukiKana. The series will join the J-Novel Heart label starting late August 2020 for digital.
"Chelsea may be the eldest daughter of a Baron, but her days are spent enduring both verbal and physical abuse from her mother and younger twin sister. However, upon skill appraisal on her 12th birthday, it's discovered that she has a never before seen skill—[Seed Creation]! Brought to the Royal Research Institute for the investigation of her new skill by the Appraiser Glen, Chelsea's life does a 180. A big room with personal maids, a warm, soft bed to sleep in, and delicious food to increase her mana pool… She's treated like a princess! But of course, her younger sister Margaret won't sit by quietly as Chelsea is pampered…"
The two titles joining the print format are as follows.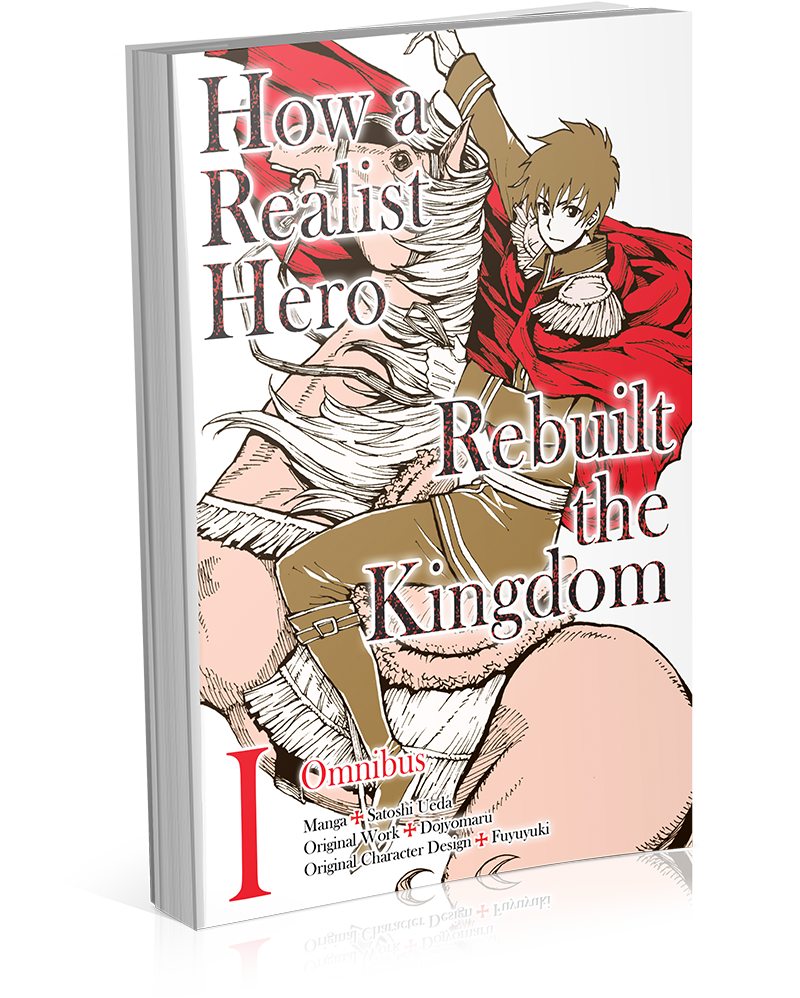 How a Realist Hero Rebuilt the Kingdom
(Genjitsu Shugi Yuusha no Oukoku Saikenki)
現実主義勇者の王国再建記
Manga version of the original light novel written by Dojyomaru. Adaptation written by Doiyomaru with Illustrations by Satoshi Ueda. The print releases will be presented in two in one omnibus book format starting 2nd February 2021.
""O, Hero!" With that cliched line, Kazuya Souma found himself summoned to another world and his adventure—did not begin. After he presents his plan to strengthen the country economically and militarily, the king cedes the throne to him and Souma finds himself saddled with ruling the nation!

What's more, he's betrothed to the king's daughter now…?! In order to get the country back on its feet, five people gather before the newly crowned Souma. Just what are the many talents and abilities they possess…?!…"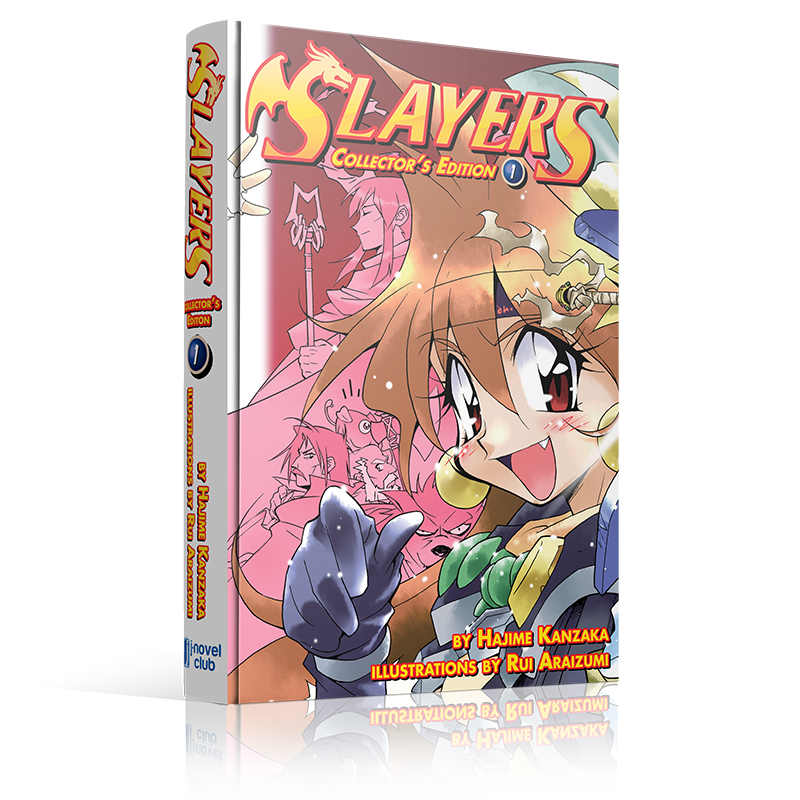 Slayers
スレイヤーズ
Written by Hajime Kanzaka with illustrations by Rui Araizumi. The print releases will be presented in three in one omnibus book format starting Summer 2021.
"Beautiful and brilliant sorcerer girls just can't have nice things, huh? All I wanted to do was swipe a little bit of bandit treasure. Now suddenly I'm being chased around by icky trolls, nasty demons, mean mummies, and brooding golem bad boys. And for what? A tiny little artifact that can bring about the end of the world? Hah! I'll show them there's a reason you don't cross Lina Inverse…"
For $4.50 a month, J-Novel Club members will be able to read over 80 titles in the catalogue with over 50 of them currently ongoing series. J-Novel Club features novels from a variety of genres with Amagi Brilliant Park, Crest of the Stars, Full Metal Panic!, Infinite Stratos, Invaders of the Rokujouma!?, Kokoro Connect, Sexiled, and Sorcerous Stabber Orphen to name a few.
J-Novel Club also includes a ton of Isekai novels like ARIFURETA: From Commonplace to World's Strongest, Ascendance of a Bookworm, Grimgar of Fantasy and Ash, How a Realist Hero Rebuilt the Kingdom, In Another World With My Smartphone and My Next Life as a Villainess and many more. You can also read By the Grace of the Gods which is getting an upcoming anime through Funimation later this year.
---
Source: J-Novel Club Email Press Release