Japan Foundation Touring Film Programme 2018 – (Un)true Colours – Secrets and Lies in Japanese Cinema
genkinahito
•
The 2018 Japan Foundation Touring Film Programme (February 02nd to March 28th) will launch in London in just over a week's time and it will tour the UK bringing a selection of some of the latest Japanese films to audiences from Belfast to Stirling and lots of places in between. It has had its line-up of 16 films revealed and two of its three guests announced, so we at Anime UK News would like to support this event by giving a preview of the programme.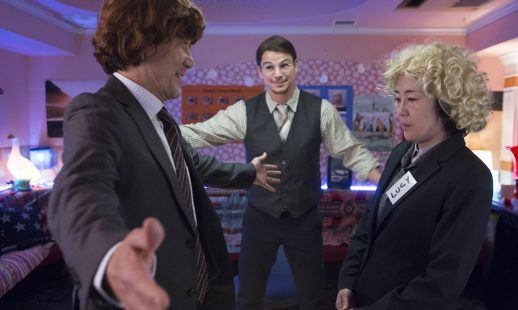 As is usually the case, the programme is organised around a theme and this year's theme is all about secrets and lies… Here's more from the organisers:
Everybody has once told a lie or kept something hidden from others. Whether for good intentions or otherwise, it is a fundamental and intriguing aspect of human nature which has provided inspiration to countless storytellers and filmmakers.
With diverse cinematic voices, The Japan Foundation Touring Film Programme 2018 features some of the best examples of cinema from Japan and will look at how the country's filmmakers have been drawn to portraying the "(un)true" colours of human nature. The twists and turns of life portrayed in the programme are at times heart-rending, at other times hilarious, but always enthralling.
So, what are the films on offer? This post will contain trailers and plot synopses from the Japan Foundation website. There are some very special dramas such as The Long Excuse and Gukoroku: Traces of Sin as well as the super-exciting anime Sword of the Stranger. Every film is special and well worth watching. Click on the titles to be taken directly to the film's page to see more and to find out which venues the film will be screened at. A full list of the venues is at the bottom of this post.
FILMS
The Long Excuse   (Dir:  Miwa Nishikawa, 123 mins.)
Sachio (Masahiro Motoki), a celebrity novelist, discovers that his wife of many years has died in an accident but is unable to shed a tear. Having been with another woman at the time of his wife's death, Sachio now discovers he must play the role of a grieving husband. Then, he meets Yoichi, the devastated widower of his wife's friend who also died in the accident, leaving two young children behind. Without really knowing why, Sachio offers to look after them while their father is at work. With his newfound family, Sachio begins to come to terms with the void left by his wife.
Based on director Miwa Nishikawa's own novel, this gently humorous drama is a fascinating portrait of a character with dubious morality and deceitful inner thoughts. The film stars Masahiro Motoki, in his first big screen leading role since his performance in the Academy Award-winning Departures.
Gukoroku – Traces of Sin   (Dir: Kei Ishikawa, 120 mins.)
Tanaka, an investigative reporter who grew up in a troubled family, is going through a tough time trying to support his younger sister Mitsuko (Hikari Mitsushima), recently arrested and held in prison. Meanwhile, he immerses himself into a story about a shocking murder of the 'perfect' family – a successful businessman, a beautiful wife and an adorable child – who were brutally massacred the year before, with the case going cold and remaining unsolved. Through interviewing their friends and acquaintances, stories of their true nature unfold and it becomes apparent that the family was not the ideal it appeared to be. In turn, the interviewees unveil their own hidden natures, revealing a disturbing portrait of social elitism.
Director Kei Ishikawa's first feature film and originally premiered at Venice Film Festival, Gukoroku is a crime mystery exploring the dark sides of social cliques and ruthlessness of human nature.
Joy of Man's Desiring   (Dir: Masakazu Sugita, 85 mins.)
After a huge earthquake strikes Japan, young siblings Haruna (Ayane Omori) and Shota (Riku Ohishi) are left orphaned and homeless. Haruna is left traumatised by witnessing her parents' death, while younger Shota is oblivious to the fact that they are no longer coming back. Soon Haruna and Shota are taken in by a relative, but even with a new house and new family, little can fill the void left by the parents and no one, including Haruna, can tell Shota the awful truth.
Director Masakazu Sugita, himself a survivor of the 1995 Great Hanshin Earthquake, crafts a tender and humane story focusing on orphans affected by natural disasters – a topic he decided to tackle following the Great East Japan Earthquake of 2011. Sugita's poetic and tranquilly shot debut film received Special Mention at the 64th Berlin International Film Festival, as well as being nominated for the Best First Feature Award in 2014.
Where I Belong    (Dir: Shinji Azuma, 108 mins.)
Izumi (Kento Hayashi), a lowlife thief cowardly targeting women and the elderly, goes on the run and finds himself stranded in the mountains of Miyazaki in southern Japan. Along one of the remote roads Izumi encounters an injured elderly woman, Suma (Etsuko Ichihara), and reluctantly comes to her aid. Indebted to Izumi for saving her life, Izumi takes in the homeless 'good Samaritan' and treats him like her own grandson, uninterested in his true identity. Can Izumi settle into a new life in the village, or will his secret wrongdoings in the past catch up with him?
A drama based on a novel by bestselling crime fiction writer Asa Nonami, Where I Belong is a beautifully meditative story set in a picturesque remote village in south Japan, exploring themes of human sin and redemption.
After School    (Dir: Kenji Uchida, 102 mins.)
Jinno (Yo Oizumi) is a middle school teacher whose friend Kimura (Masato Sakai) and his wife are expecting a baby. However, on the day of the baby's delivery, Kimura suddenly goes missing. Meanwhile a seedy private detective (Kuranosuke Sasaki) hired by a black company seeks the whereabouts of Kimura. Before long, unknown shocking facts about Kimura are revealed and the situation turns to the course nobody would expect.
Known for his powerful plot twists; this early work by Kenji Uchida is a hidden gem filled with puzzles and surprises.
Sing My Life   (Dir: Nobuo Mizuta, 125 mins.)
Katsu (Mitsuko Baisho) is an eccentric and sharp-tongued grandmother who has worked hard throughout her life in order to make ends meet. Now 73, Katsu regrets being unable to live life to the fullest and not being able to pursue her dreams. One day, while taking a short walk seeking respite from her hectic family life, Katsu stumbles upon a mysterious photography studio – one which magically transforms her back into her 20-year-old self (Mikako Tabe). With newfound freedom and youthful energy, Katsu joins her oblivious grandson's pop band as a singer and embarks on a journey to stardom.
The Dark Maidens    (Dir: Saiji Yakumo, 105 mins.)
Set in an academy for daughters of the rich and powerful, this murder mystery involves six girls with a dark secret. Literature club chairman Itsumi Shiraishi (Marie Iitoyo), has fallen to her death from the school roof. Rumours soon circulate that one of the members of the literature club is the culprit. New chairman and friend of the victim, Sayuri Sumikawa (Fumika Shimizu), holds a meeting and asks each member to recount their whereabouts at the time of Itsumi's death. Who is telling a lie and what really happened to Itsumi?
Adapted by prolific anime screenwriter Mari Okada (The Anthem of The Heart and Anohana), this unusual "of school" film is filled with betrayal and deception.
Room For Let   (Dir: Yuzo Kawashima, 112 mins.)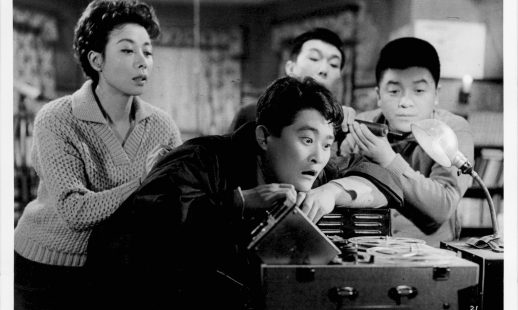 When Yumiko Tsuyama, a potter by profession, enters an old mansion overlooking Osaka enquiring about a room to rent, she discovers a bizarre collection of characters dwelling in the humble abode. There's a low-level gangster and panty thief, an old army sergeant and cabbage roll specialist, and a female illegal liquor vendor – to name a few. The leader of the menagerie is Yoda Goro, an eccentric jack of all trades; his simplicity and naivety, however, leave him susceptible to unscrupulous manipulators.
Sword of the Stranger    (Dir: Masahiro Ando, 82 mins.)
In feudal era Japan, young Kotaro is pursued by the royal army of China's Ming Dynasty. When his loyal dog Tobimaru is injured in an ambush, Kotaru reluctantly recruits a mysterious, nameless samurai as his bodyguard. However, "No-name" has a guilty past and his own inner demons to battle.
A classic animation which celebrates its tenth anniversary, this breath-taking and thrilling action anime features stunningly animated fight scenes and is produced by Studio Bones, the legendary animators behind Fullmetal Alchemist and Cowboy Bebop.
Japanese Girls Never Die  (Dir: Daigo Matsui, 100 mins.)
A multi-stranded drama surrounding the disappearance of Haruko Azumi (Yu Aoi), a 27-year-old unmarried woman stuck in a dead-end job who goes missing without a trace. When Haruko's missing person's poster attracts the attention of two wannabe graffiti artists, her image soon becomes the unwitting face behind a pop phenomenon. Meanwhile, a mysterious group of high school girls begin attacking men at random around town. Are these events all connected to Haruko's disappearance?
Director Daigo Matsui masterfully interweaves a series of stories and subplots through a nonlinear narrative, bringing the viewer back in forth in time, and drawing them closer to discovering the secret behind Haruko's disappearance. Based on a novel by Mariko Yamauchi, Japanese Girls Never Die is an anarchic, vibrant and completely experimental critique of modern Japanese culture.
Initiation Love  (Dir: Yukihiko Tsutsumi, 110 mins.)
Portrayed in the classic music format of an "A-B sided cassette tape", Initiation Love is a deceptive and entertaining love story with dark undertones set in late 1980s Japan. The story follows university student Suzuki (Shota Matsuda) and his life-changing meeting with Mayu (Atsuko Maeda), but the theme soon alters as it is flipped to side B. Suddenly Suzuki is transferred to Tokyo and the two are forced into a long distance relationship with many complications.
Imaginative and playful in its narrative, this craftily made film by Yukihiko Tsutsumi (20th Century Boys Trilogy) boasts a storyline that keeps you guessing right until the end – guaranteed to make you want to re-watch and catch what you missed the first time. Full of 1980s nostalgia, the film gives a glimpse into what life was like during this frivolous time.
Birds Without Names (Dir: Kazuya Shiraishi, 123 mins.)
Towako lives with Jinji, 15 years her senior, an uncouth man she doesn't love. Despite Jinji's selfless devotion Towako never gives anything in return. Instead, Towako cannot forget her ex-boyfriend Kurosakai (Yutaka Takenouchi) and even sleeps with other men who evoke memories of him. One day a policeman arrives at her door, revealing that Kurosaki has been missing for five years.
A gripping adaptation of Mahokaru Numata's award-winning mystery novel and featuring sublime performances by leads Yu Aoi and Sadawo Abe, Kazuya Shiraishi masterfully directs this visceral tale of lust and redemption following the twisted and loveless relationships.
Oh Lucy!   (Dir:  Atsuko Hirayanagi, 95 mins)
Setsuko (Shinobu Terajima) is a 55-year-old office drone, depressed, lovelorn and chain-smoking her way to an early grave. One day, Setsuko finds salvation in the form of John, a teacher in a run-down Tokyo English school who has a rather unorthodox approach to education which includes giving Setsuko the English name "Lucy". Knowing that John has abruptly left Tokyo to return home, Setsuko sets off to the States on a journey of discovery…
An East-meets-West comedy by Atsuko Hirayanagi premiered at Cannes Critic Week features star-studded cast including Shinobu Terajima and American actor Josh Hartnett.
Mumon: The Land of Stealth (Dir:  Yoshihiro Nakamura, 125 mins)
Mumon (Satoshi Ono) is an invincible shinobi of the Iga ninja clan. Despite his lazy nature he is eager to seek money to keep his wife Okuni (Satomi Ishihara) happy.  In the deadly war against the imperious warlords, the Nobunaga clan, Mumon leads the Iga family to battle with a secret plan and some of the most cunning and unimaginable tactics.
A popular and versatile director known for his offbeat dramas, Yoshihiro Nakamura takes on the jidaigeki (period drama) epic, uncovering the untold nature of the ninja and featuring a host of fantastical action sequences.
Memoirs of a Murderer  (Dir:  Yu Irie, 117 mins)
When a legal loophole allows a string of unsolved brutal murders to pass the statute of limitations, the fame-hungry killer, known as the Tokyo strangler (Tatsuya Fujiwara), suddenly emerges in public spotlight, announcing the release of his "tell-all" book confessing to the unsolved brutal murders committed decades ago. Watching the media frenzy unfold is detective Makimura (Hideaki Ito), wracked by his failure to crack the case years ago. However, a series of lingering questions leads Makimura to delve deeper in search of closure.
Yu Irie adapts Jung Byoung-Gil's gripping thriller Confession of Murder in this murder mystery, featuring more twisted turns than the original. A huge domestic box office hit, this thriller packs a punch and features an all-star cast.
The Mole Song: Undercover Agent Reiji  (Dir: Takashi Miike, 130 mins. 
This is Takashi Miike's adaptation of a manga by Noboru Takahashi. It tells the madcap story of Reiji Kikukawa (Toma Ikuta) an inept rookie cop with a strong sense of justice. Fired for trying to arrest a city councillor caught molesting a teenage girl, he is secretly re-hired as an undercover agent and sent on a mission to infiltrate Sukiya-kai, Japan's most notorious Yakuza clan. Suffering various hardships along the way, Reiji fights to survive the ruthless yakuza world by becoming a sworn brother to the senior member, Crazy Papillon (Shinichi Tsutsumi), whilst acting as an informer to the police.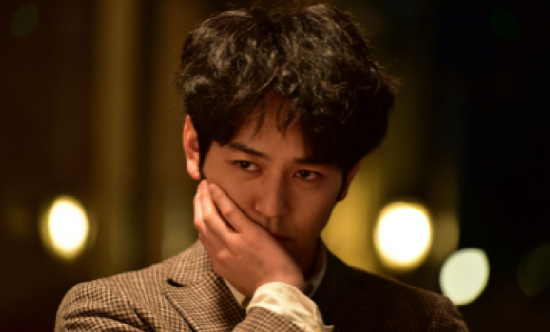 GUESTS
There will be three guests jetting in from Japan to take part in this year's Japan Foundation Touring Film Programme and two have already been revealed.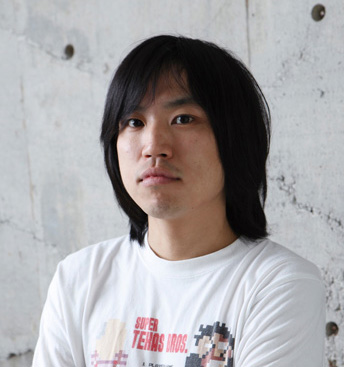 The first guest to be announced was Kosuke Mukai, a Writer, Cinematographer and Editor, known for screen writing for an array of Japanese series and films, including the acclaimed Shinya Shokudo (2009-present) dorama, and hit films such as Linda Linda, Linda (2005). He was awarded the Ryuzo Kikushima Award in 2007 for his work as screenwriter for The Matsugane Potshot (2007) and was the winner of the Best Screenplay Award at the 71 annual Mainichi Film Concours Film Awards for his screenplay for the film Satoshi: A Move for Tomorrow (2016). His most recent narrative Gukoroku: Traces of Sin (2016) was shown at Venice Film Festival in 2016 and he will attend the screenings of it at the following venues:
ICA, London: Friday, 02nd February and Tuesday 06th February
Watershed, Bristol: Sunday, 04th February
MacRobert Arts Centre, Stirling: Monday, 05th February
The second guest to be announced was Masahiro Motoki who will be at the ICA after the screening of The Long Excuse (2016) at ICA London on February 03rd. According to the Japan Foundation site,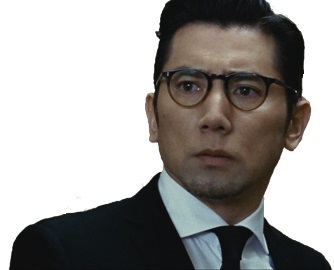 "Masahiro Motoki has been a well-known figure in Japanese pop culture since the early eighties when he debuted in a boy band under the management of conglomerate Johnny & Associates. Making his switch to acting after a successful career as a top music idol, Motoki's first film credit was in the role of a Zen monk in Masayuki Suo's comedy, Fancy Dance (1989). But it was his next collaboration with Suo, in the director's Sumo Do, Sumo Don't (1992), that Motoki was introduced to an international audience for the first time. Now, he is perhaps best known for starring in Departures (2009) – a work directed by Yojiro Takita and born out of Motoki's own fascination with the topic of encoffining following a moving experience in India – which won the 81st Academy Award for Best Foreign Language Film."
The third guest to have been announced is Yu Irie.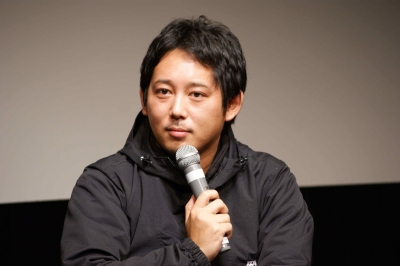 Yu Irie adapted Jung Byoung-Gil's gripping thriller Confession of Murder for this murder mystery and added more twisted turns than the original. It was a huge domestic box office hit, this thriller packs a punch and features an all-star cast.
Yu Irie will attend the screenings at:
Showroom, Sheffield: Thursday, 22nd March
Broadway, Nottingham: Friday 23th March
Queen's Film Theatre, Belfast: Sunday, 25th March
It's a packed event and it's touring across the UK so there's plenty of live-action films for people to delve into. Again, it runs from February 02nd to March 28th at these venues:
02nd – 11th February, ICA, London,
03rd – 13th February, Watershed, Bristol,
03rd February – 25th March, Firstsite, Colchester,
04th February – 25th March, Queen's Film Theatre, Belfast,
05th February – 26th March, Macrobert Arts Centre, Stirling,
06th February – 13th March, Phoenix, Leicester,
06th February – 28th March, Showroom, Sheffield,
09th – 11th February, QUAD, Derby,
12th – 27th February, HOME, Manchester,
16th February – 28th March, The Brewery Arts Centre Cinema, Kendal,
20th February – 27th March, Exeter Phoenix, Exeter,
21st February – 14th March, Depot, Lewes,
24th February – 03rd March, Dundee Contemporary Arts, Dundee,
02nd – 09th March, Filmhouse, Edinburgh,
05th – 28th March, Eden Court, Inverness,
10th – 27th March, Midlands Arts Centre, Birmingham,
11th – 25th March, Storyhouse, Chester,
16th – 23rd March, Broadway, Nottingham,