Sony Pictures UK to release Black Clover anime series for home video release!
UPDATE 3.0: We have been contacted by Fetch with an official press release, which this article has now been fully updated with. The release date as of 10th July has also been adjusted as well.
---
With Attack on Titan Season 2 and My Hero Academia Season 2 now released in the UK, we wonder what else is in store for the folks over at Sony Pictures UK when it comes to Funimation titles.

Sony Pictures Home Entertainment and Funimation have officially announced plans to release the recently popular series Black Clover for the United Kingdom & Ireland. Zavvi have already listed the series yesterday but now we have full details on the product's release.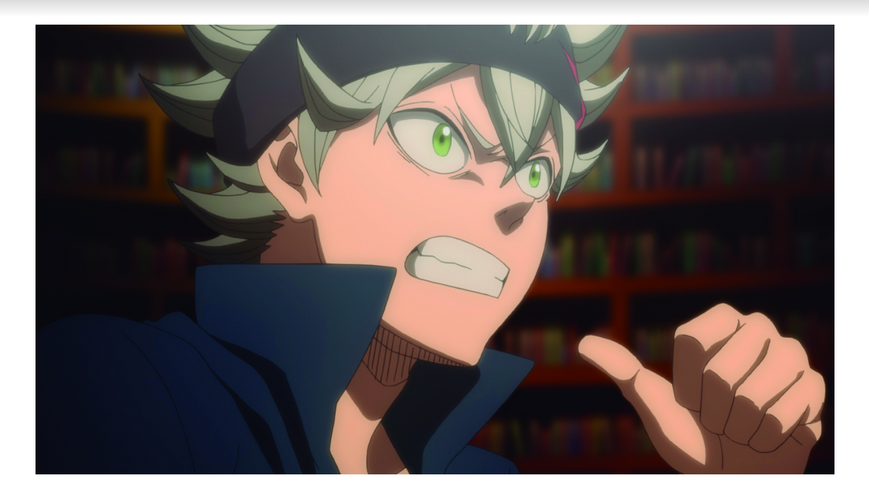 The series will be released across five sets, each providing 10 episodes in both English & Japanese audio with English subtitles. Part 1 will be available starting Monday 20th August 2018 with the later parts coming throughout late 2018 and across 2019, just like Funimation US's release plans. Sony Pictures have also confirmed that the series will be released as a Blu-ray & DVD combo pack.
Bonus on-disc features on the Blu-ray disc for Part 1 feature Black Clover: Inside Studio J, Inside the Episode, English Dub Commentaries for Episodes 4 & 7, Clover Clips Special Edition, and Trailers. The DVD will feature trailers only.
Part 1 has been listed with an SRP £36.99 on Zavvi at the time of this write-up.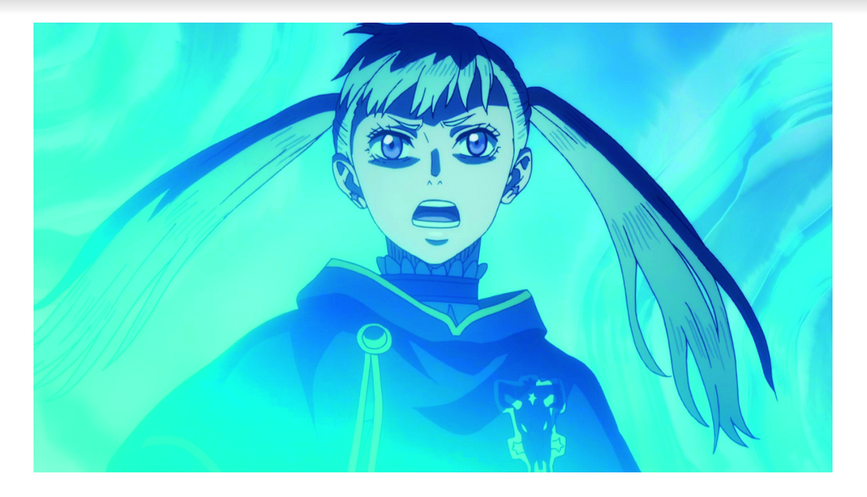 Black Clover began airing in Autumn 2017 and is currently running for around 50 episodes from studio Pierrot. The license is part of Crunchyroll & Funimation's partnership so this is looking to be the first Crunchyroll release under Sony's belt.
The cover art for the UK release has been revealed as of 20th July: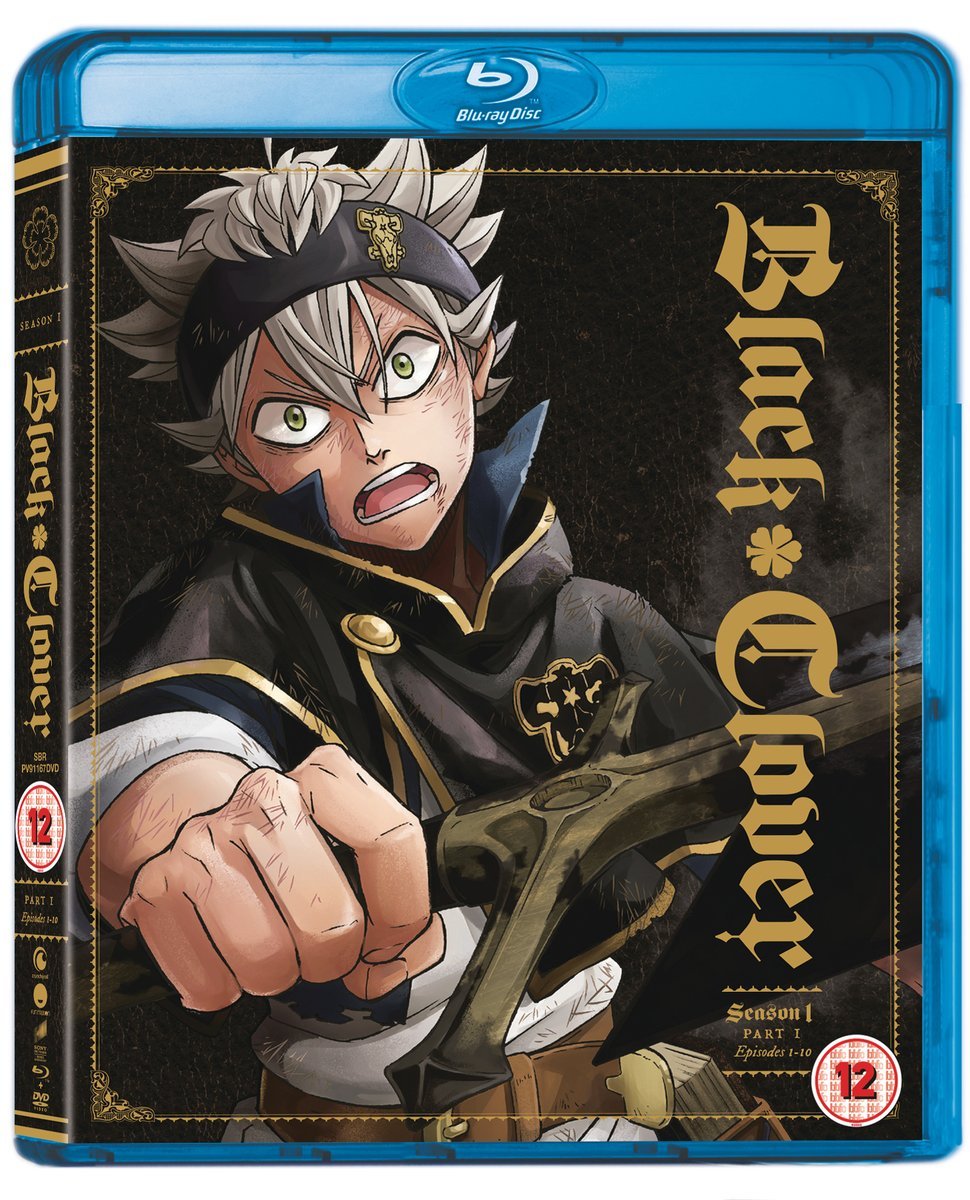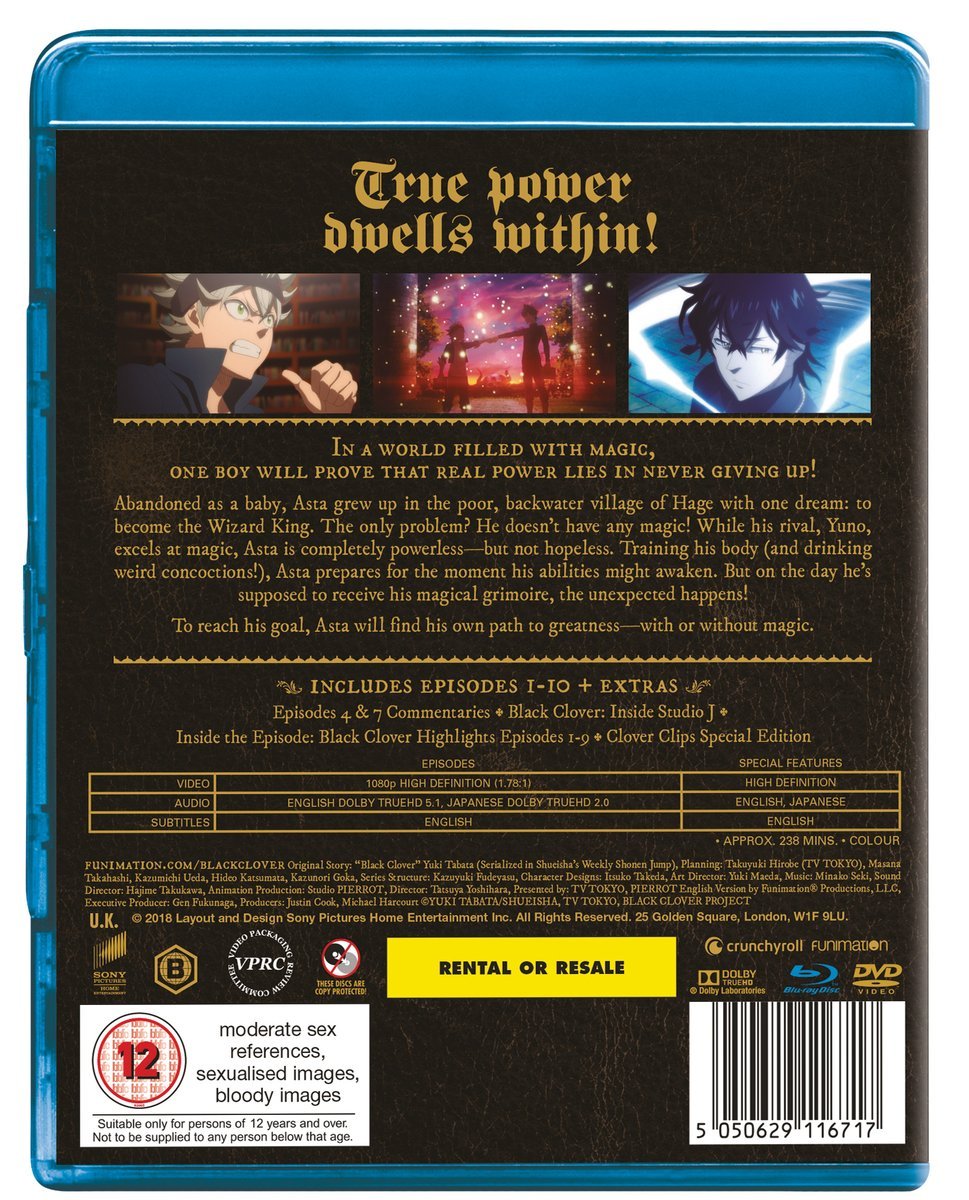 Plot synopsis via Fetch:
Based on the manga series by Yūki Tabata, BLACK CLOVER invites viewers to a world where magic is commonplace and almost anyone can conjure spells, except for young orphan Asta. Mocked for his inability to use magic and living in the shadow of his genius rival Yuno, Asta was disheartened when the annual grimoire ceremony appeared to leave him without a tome of his own. While defending Yuno from a thief however, Asta is gifted the legendary five-leaf clover grimoire, with its power of Anti-Magic giving him the strength he needs to charge towards his dream of becoming the most powerful mage in the land, the Wizard King!
Black Clover is available to stream on Crunchyroll and Funimation.
(Note: the aforementioned retailer links are affiliate links. Click here for more information on Anime UK News' affiliate policy).