My Hero Academia – Season 3 Part 1 Review
My Hero Academia Season 3 Part 1 contains Episodes 39 – 50 of the overall show, and is made up of two story arcs that are heavily connected, though Episode 39 itself is a recap episode disguised as a fun little story about our lead protagonists hanging out at a pool and having a bit of a swimming competition…
Anyway, for those not in the know, My Hero Academia is, as the title suggests, about a school that prepares kids with super powers to be heroes. Our lead protagonist, Izuku "Deku" Midoriya, was born powerless (or "quirkless", as powers are called quirks in the series) but has inherited the all-powerful ability of the world's Number 1 Hero: All Might. Deku and his classmates have run up against several villains in their first year, but there's no time to rest as they're soon off to a summer camp where they'll undergo more serious training in preparation for their second year at UA High School.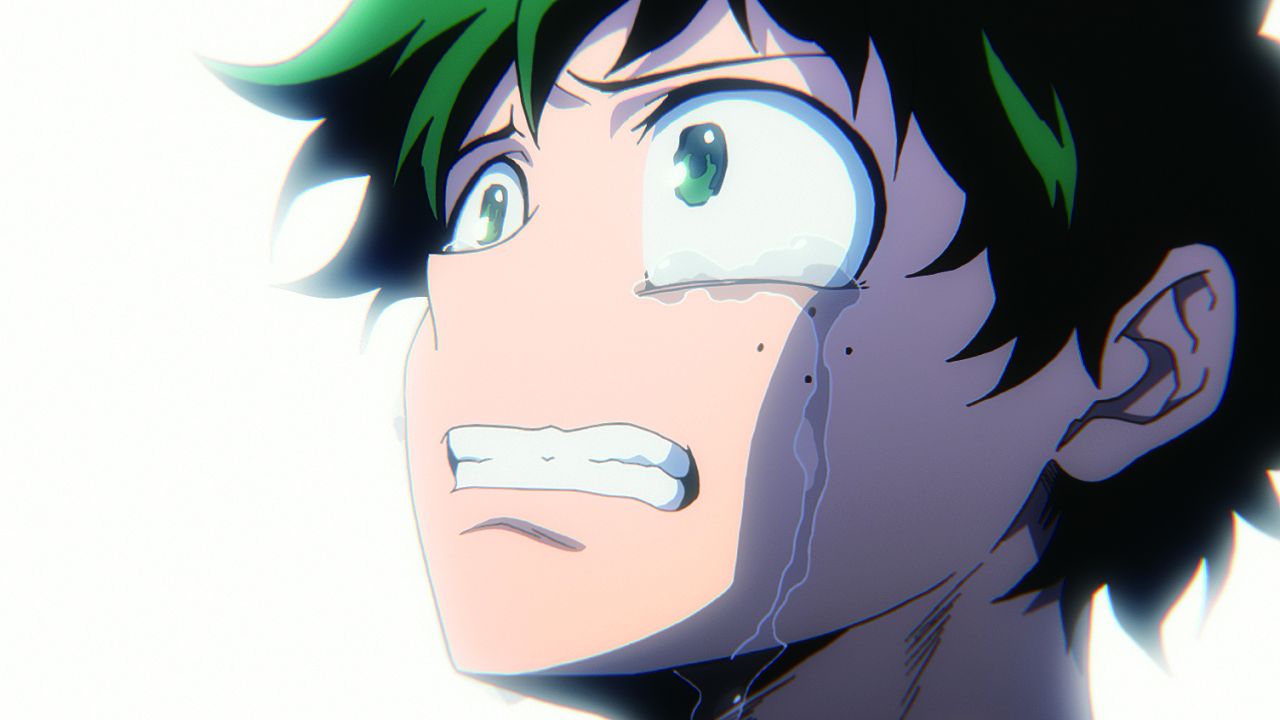 Of course, it goes without saying at this point, but all doesn't go as smoothly as the teachers would hope, and a group of villains crash the camp. This story arc also contains a side story about a boy who had two heroes as parents, but they were both killed, which has made him hate heroes ever since. You can probably guess where that story goes, and it does indeed go how you're thinking, but it's played so well by not only the boy, but by Midoriya who feels for his predicament too, that you're happy to see the way it works out.
To say any more would be spoiling, obviously, but it does lead straight into a second story arc that focuses on Midoriya's rival/classmate Bakugo, as well as featuring the big fight between All Might and his nemesis All For One that I'll mention here, given that it's featured so heavily in the artwork of the set. Frankly, the fight between the two gave me goosebumps and had me legitimately excited to watch the next episode the following week when it streamed. Can't praise it enough, it's extremely satisfying, and to say any more would potentially spoil it, so I'll stop now. Just… look forward to Episode 49… that's all…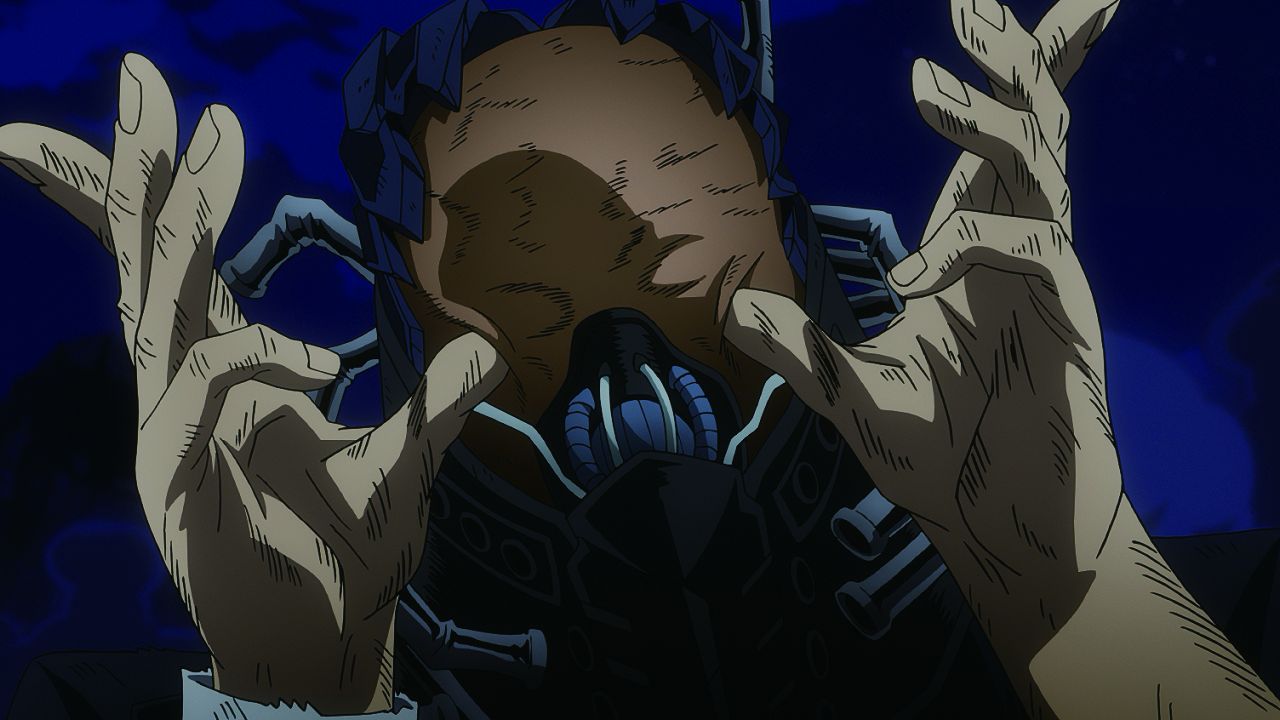 Much like previous seasons, the pacing is still perfect, the animation from Studio BONES is fantastic, and the voice casts and background score all rank highly. MHA may be approaching that level of popularity where a group forms that doesn't like it because it's "overrated", but the show so far hasn't caused any issues that would make me look down on it. It's a perfect shonen show that, thanks to doing seasons instead of weekly, is even being kept close to the manga without resorting to filler. It's how I wish all JUMP! adaptations could be handled going forward…
The opening for this batch of episodes is "Odd Future" by Uverworld, an opening that initially got a bit of a hammering from fans for not being exciting enough, but it does a good job in my eyes. The ending is "Update" by miwa, which is a pretty standard ending that garnered no ill will from anyone!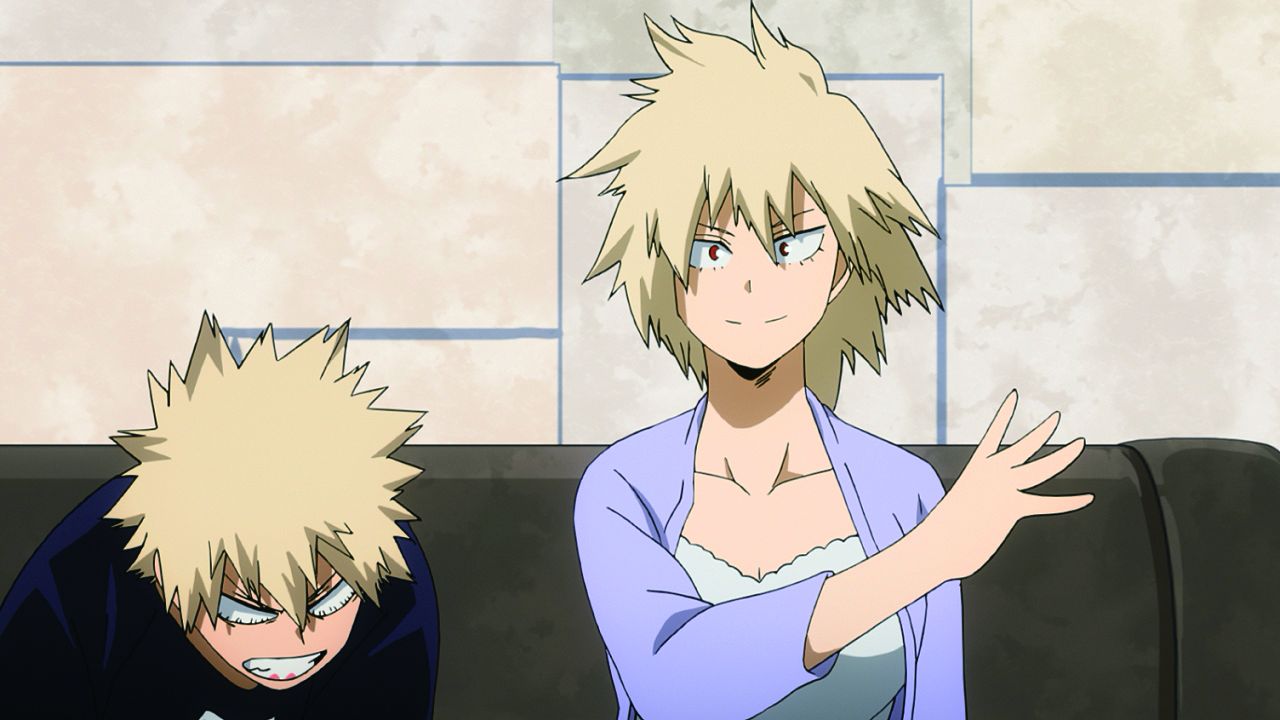 Though I obviously don't have the physical thing here, there is a collectors' edition you can purchase. It has a Bakugo keyring, holographic trading cards (or "shineys" as we used to call them!), small "acrylic standees" and a 60-page art booklet, so you get some nice goodies. Otherwise the on-disc extras (seemingly listed for the Blu-rays only) are four "Inside the Episodes" Featurettes, Anime Expo Interviews with Daiki Yamashita (the Japanese voice for Midoriya) and series composer Yuki Hayashi, and an outtake reel, alongside the regular trailers, clean opening and clean ending.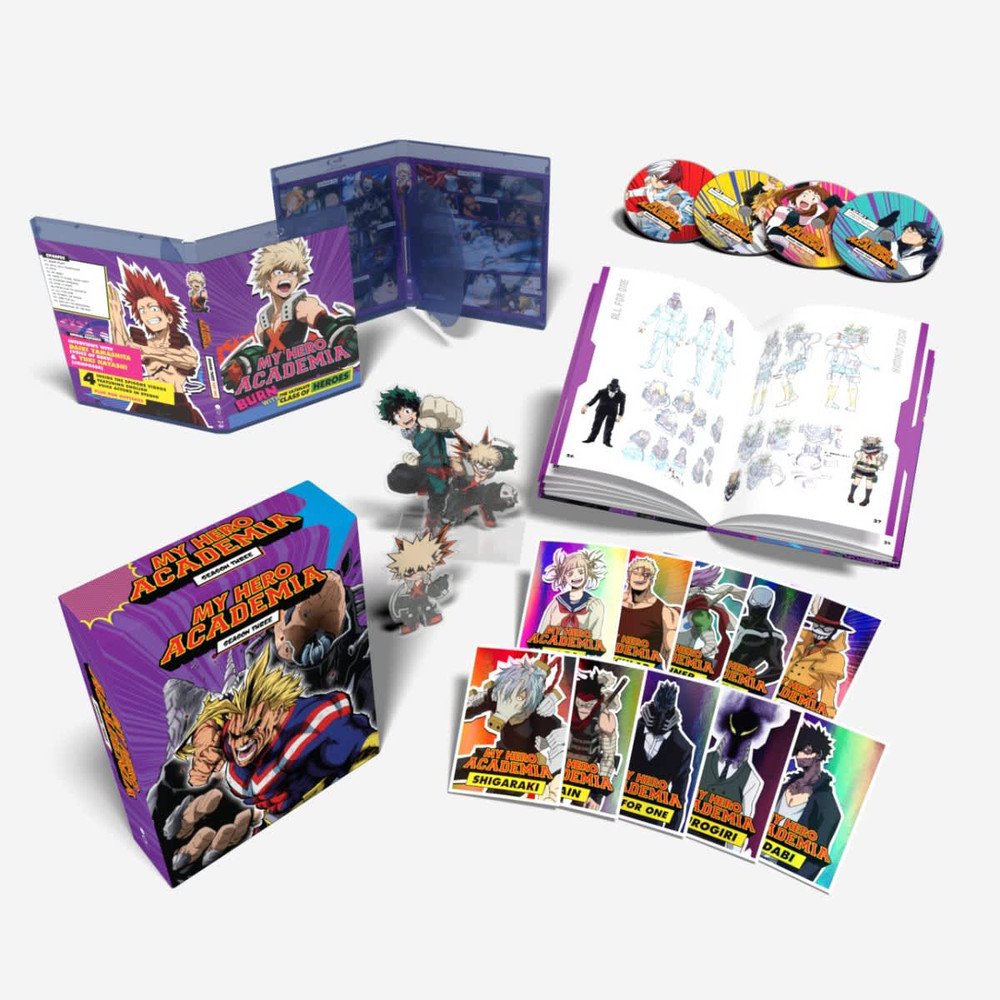 Overall then, this chunk of My Hero Academia is hard to fault. The only real negatives you could throw its way are predictable genre trappings, but given they're pulled off with such style and grace that you don't care if you've heard the inspirational message about not giving up before, you'll want to hear it all over again because the cast, storytelling and animation will have you hooked. Highly recommended.