Funimation Announces First Wave of Spring 2020 Anime Simulcasts
Streaming service Funimation has announced throughout the past week a number of anime that will be part of their Spring 2020 line-up for simulcasts.
While Funimation are known for offering English simuldubs at the same time, due to recent events surrounding the COVID-19 pandemic, the distributor also announced that the simuldubs from the current season and the new season will be on hold until further notice. We'll note down their response below for those who can't view the blogpost due to geolocking:
"The safety of our Funimation family is our highest priority right now, so we're adjusting our dub-production schedule to allow everyone to work from home. This means there will be delays in some of our dubbed series in the coming weeks, but subs are still on schedule! Right now, we're working hard to spin up some special content releases for you guys, so stay tuned!

We have made some necessary changes to the SimulDub production and release schedule, and have temporarily paused SimulDub production for the remainder of the current and upcoming seasons. We'll let you know if and when that changes. Funimation is an extended family of creators, partners, actors and producers, and their safety is our top priority, so we hope you guys will understand.

We've put together a breakdown of the shows by broadcast date that will be impacted by the production delay.

Thanks for watching."
Below is the list of every anime confirmed to stream on Funimation Now in its main Japanese language with English subtitles for the United Kingdom and Ireland as well as the United States and Canada.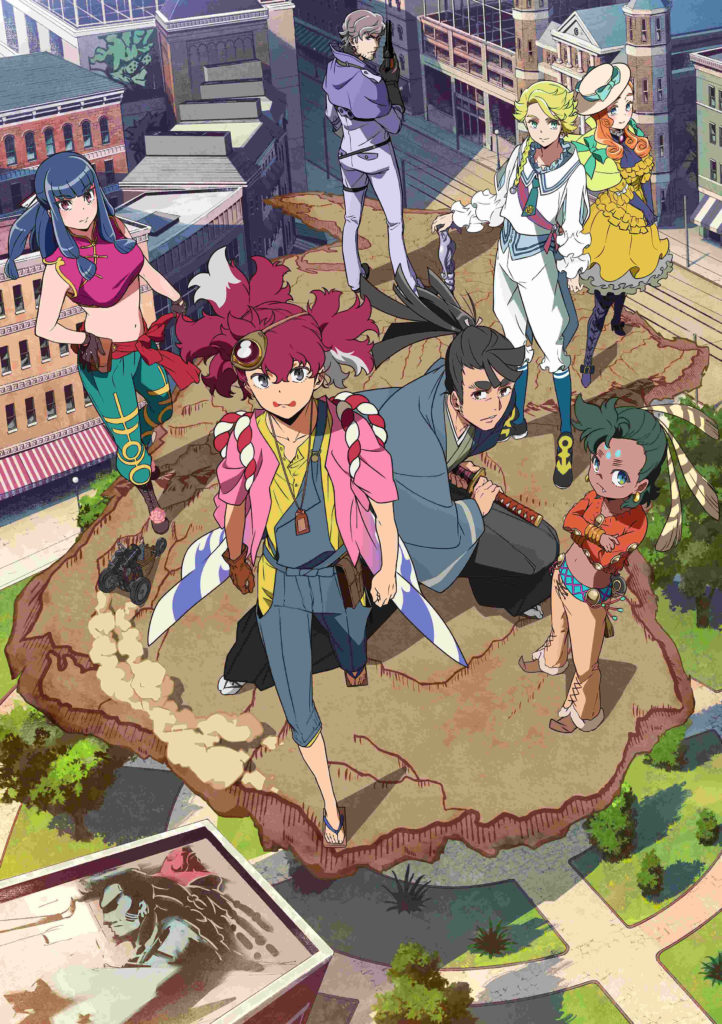 APPARE-RANMAN!
Studio: P.A. Works
"Set in the late 19th century, APPARE-RANMAN! follows Sorano Appare and Isshiki Kosame, two Japanese characters that end up lost in America. Without any money to their names, this socially-awkward engineer and cowardly samurai enter what's known as the Trans-America Wild Race, which will earn them enough prize money to get back home."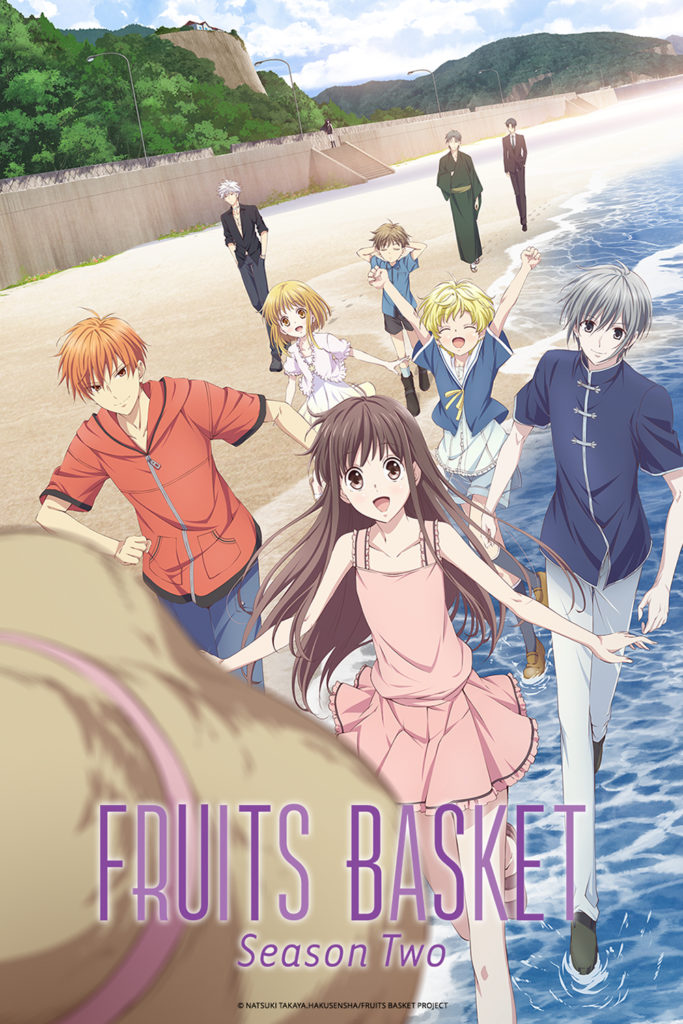 Fruits Basket Season 2
Studio: TMS Entertainment
"It's been almost a year since Tohru started living at Shigure's house! Though she now has a deeper relationship with each of the Somas, not just Yuki and Kyo, she is concerned about their sinister curse's true nature. The right path to choose, predetermined destiny…what emotions will arise in Yuki, Kyo and Tohru in the face of the Eternal Banquet? What will be their resolve?"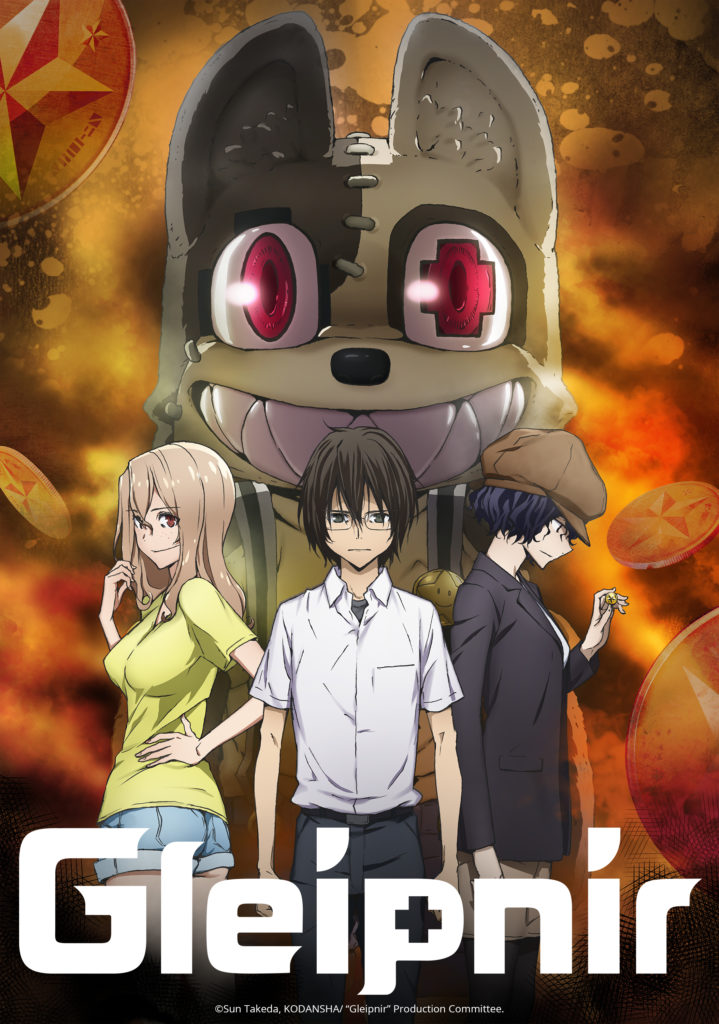 Gleipnir
Studio: PINE JAM
"Gleipnir follows typical high schooler Kagaya Shuichi after he discovers that he can turn into a cartoon dog with a gun. Yes, you read that right. Kagaya, after finding that one of his classmates is trapped in a fire, discovers that he can turn into a dog with a giant gun. He saves the girl, and the two share the knowledge of Kagaya's secret.

But Kurea Aoki has other motives. She's on the hunt for her family's killer – her sister. Just how far will she go for retribution? And at what cost to Kagaya?"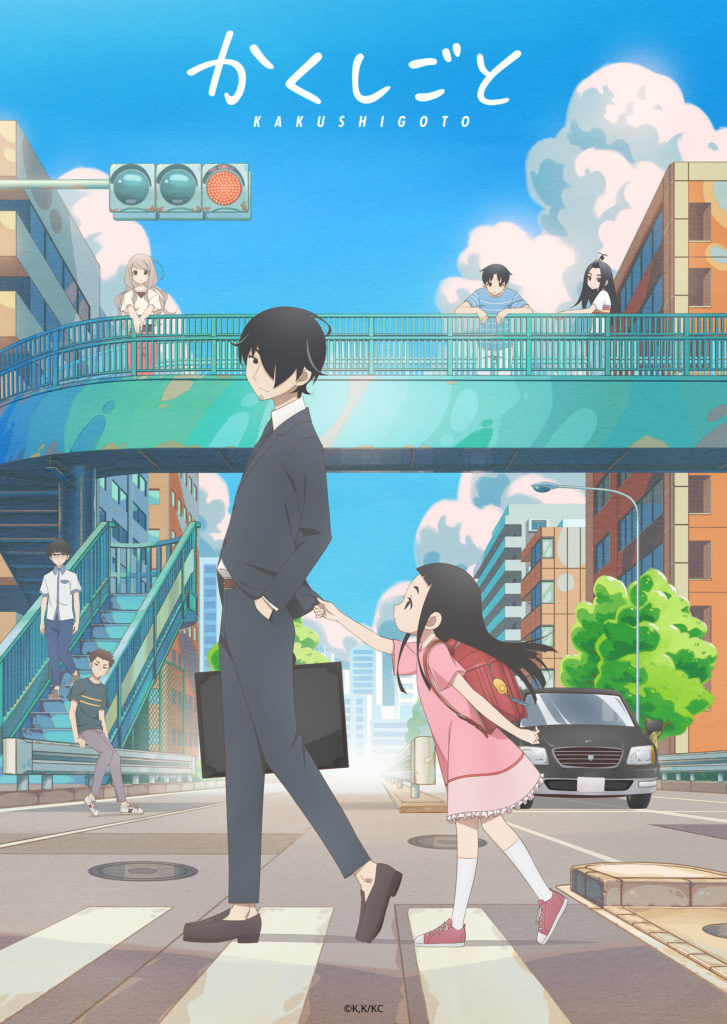 Kakushigoto
Studio: Ajia-Do
"Kakushigoto follows a lonely mangaka, Kakushi Goto, who draws vulgar manga. The twist? Well, he has to hide the fact that this is his work so that his young daughter, Hime, isn't exposed to its mature content."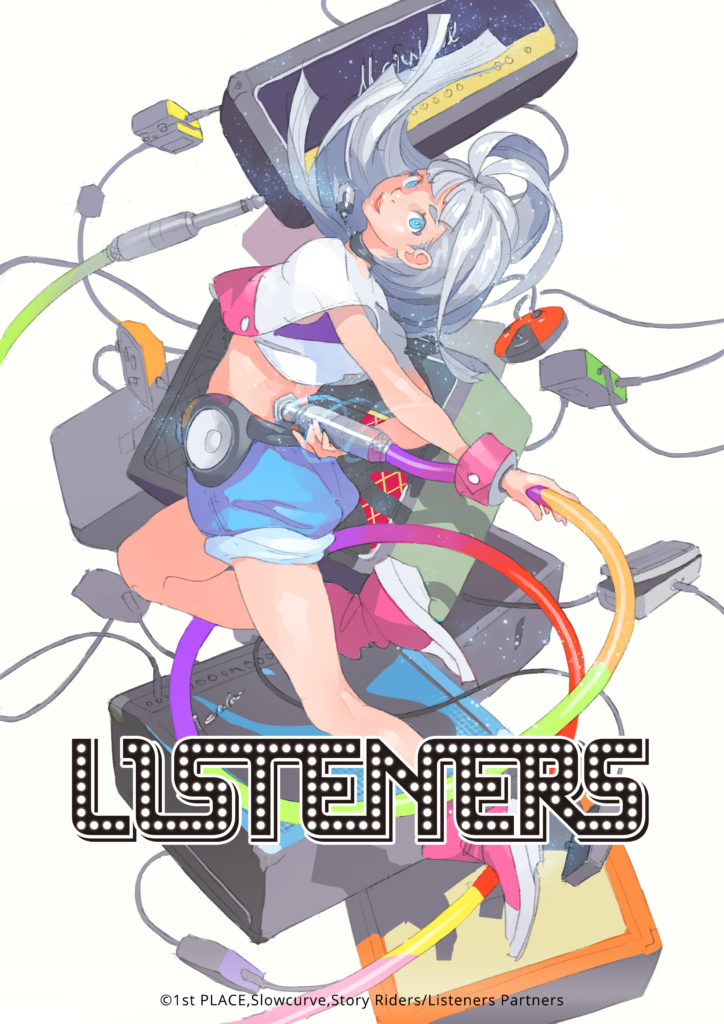 Listeners
Studio: MAPPA
"From MAPPA, Listeners takes place in a world where the entire idea of music vanishes from existence. The story follows Echo Rec (Ayumu Murase), a young teen who comes across μ (Rie Takahashi), a girl who, oddly enough, has an auxiliary port on her body. Together, they'll work to rock the foundation of society and bring music back to the world."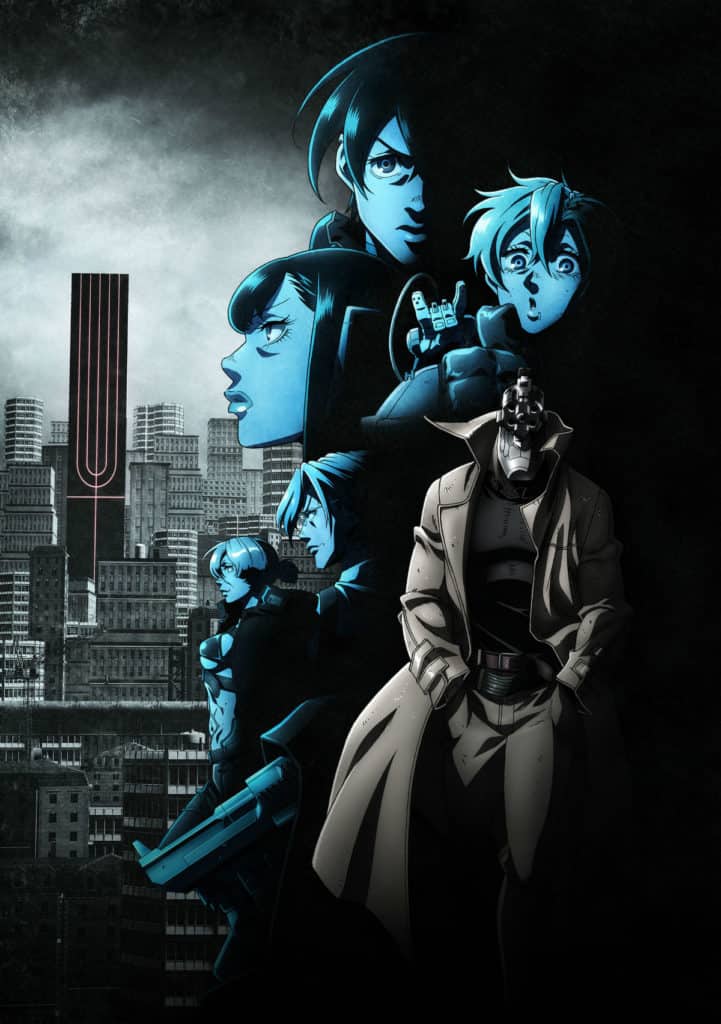 No Guns Life Season 2
Studio: Madhouse
"No Guns Life follows Juzo Inui, a mercenary for hire who tracks down criminal Extended, individuals with mechanical enhancements to their body. Juzo himself is an Over-Extended, someone with extensions that go beyond the legal allowance."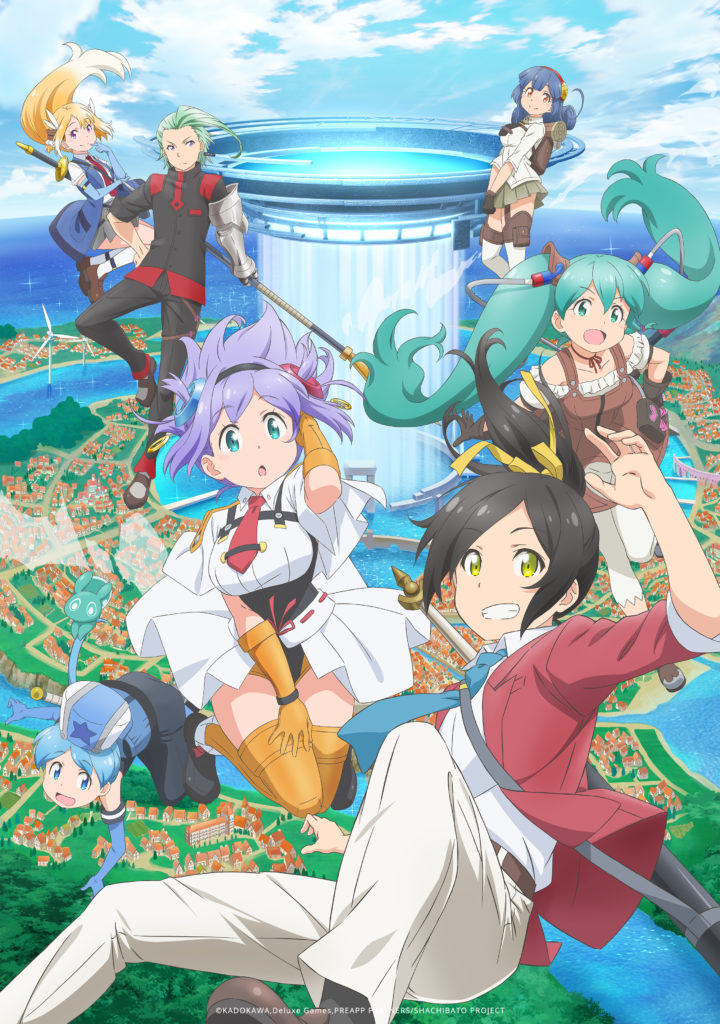 Shachibato! President, It's Time for Battle!
(Shachou, Battle no Jikan Desu!)
Studio: C2C
"Based on a Japan-exclusive character-collecting video game, Shachibato! takes place in the city of Gatepia, which was developed close to the Gate, where citizens gain access to Kirakuri, an energy fundamental to their way of the life and to humanity.

But there's competition in Gatepia, as thousands of corporations seek to become the strongest and obtain the most Kirakuri. Main character Minato, the newest president of Kibo Company, is looking to make it big by hiring the best employees to become the greatest fantasy adventuring company ever!"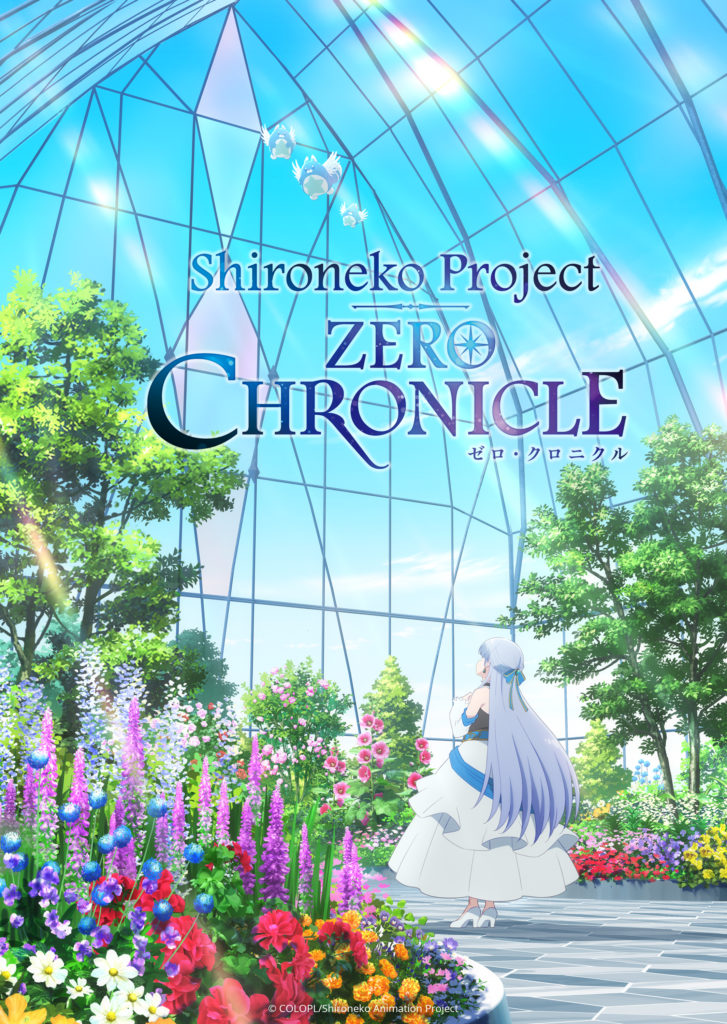 Shironeko Project: Zero Chronicle
Studio: Project No. 9
"The series follows a young adventurer who hails from the Astora Isle, who joins up with a man named Kyle, and the two set out together. After meeting a curious talking white cat and a mysterious young girl, the whole crew uncovers an island in the sky – where Kyle falls into darkness."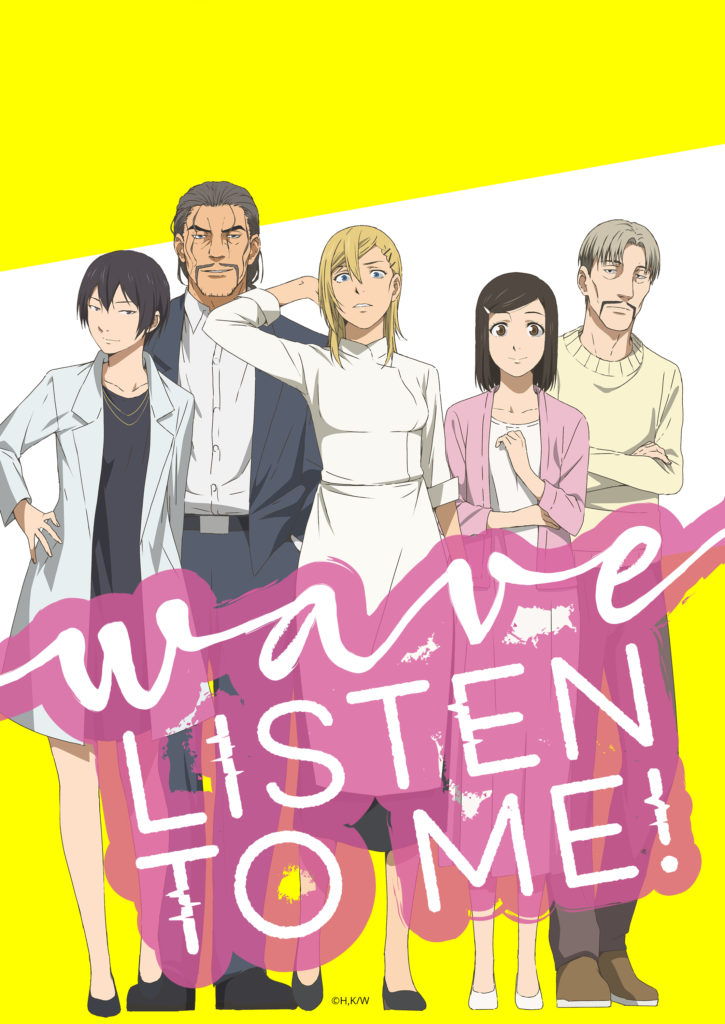 Wave, Listen to Me!
(Nami yo Kiitekure)
Studio: Sunrise
"Based on the Kodansha Comics manga from Hiroaki Samura, Wave, Listen to Me! tells the story of main character Minare Koda, who is decompressing one night while out drinking in the city. She ends up spilling her love life grievances to a worker from a local radio station, and is shocked when she is working the next day and finds that her rant has been publicized on air!

She quickly heads to the radio station to get to the bottom of the situation when she's tricked into a live interview with the station's director. But, what's this? Her rant lands her a job at the station? Set in Hokkaido, Japan, this is where Wave, Listen to Me! takes off, as Minare dives ever deeper into the world of broadcast radio."
Also returning from the previous seasons are as follows: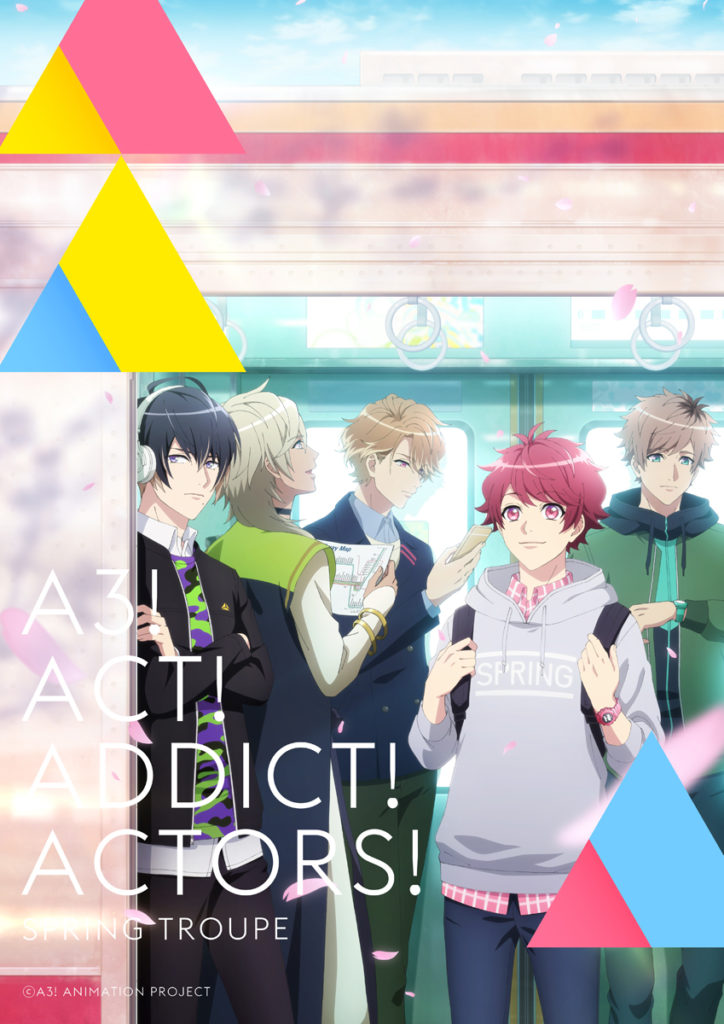 Studio: Studio 3Hz, P.A. Works
"Mankai Company is a far cry from its glory days as an all-male theater. With only one member left and debt collectors at the door, it's no wonder Izumi Tachibana finds herself in over her head when she boldly confronts the Yakuza's loan sharks, promising to bring her father's theater back into the spotlight. She might be able to recruit enough talent, but can they bloom into the actors she needs?"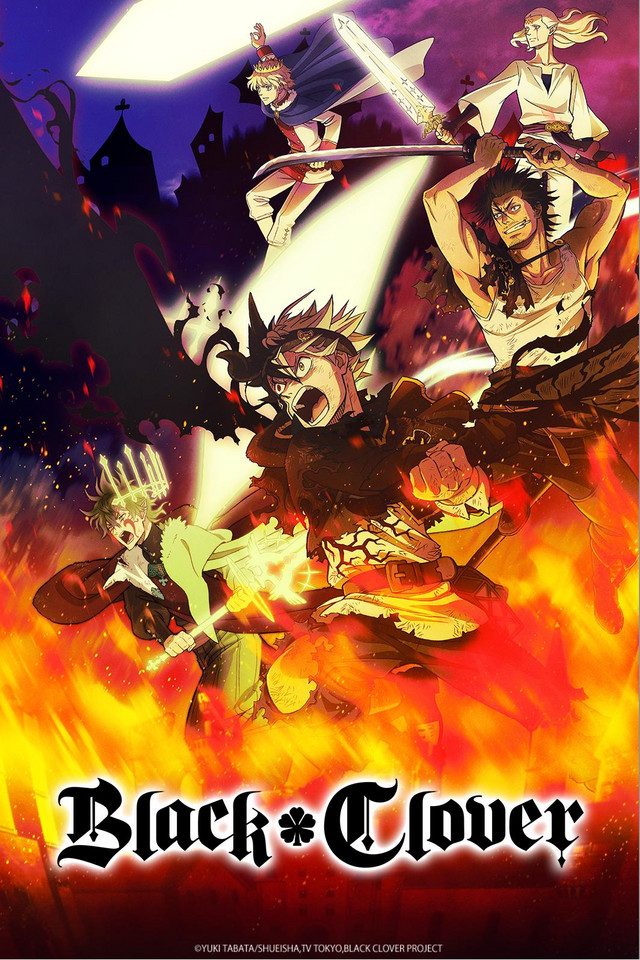 Studio: Pierrot
"Asta and Yuno are two orphans who want the same thing: to become the Wizard King. Locked in a friendly rivalry, they work hard towards their goal. While Yuno excels at magic, Asta has a problem uncommon in this world: he has no powers! But, on the day they receive their grimoires, they surprise everyone. To reach their goal, they'll each find their own path to greatness – with or without magic."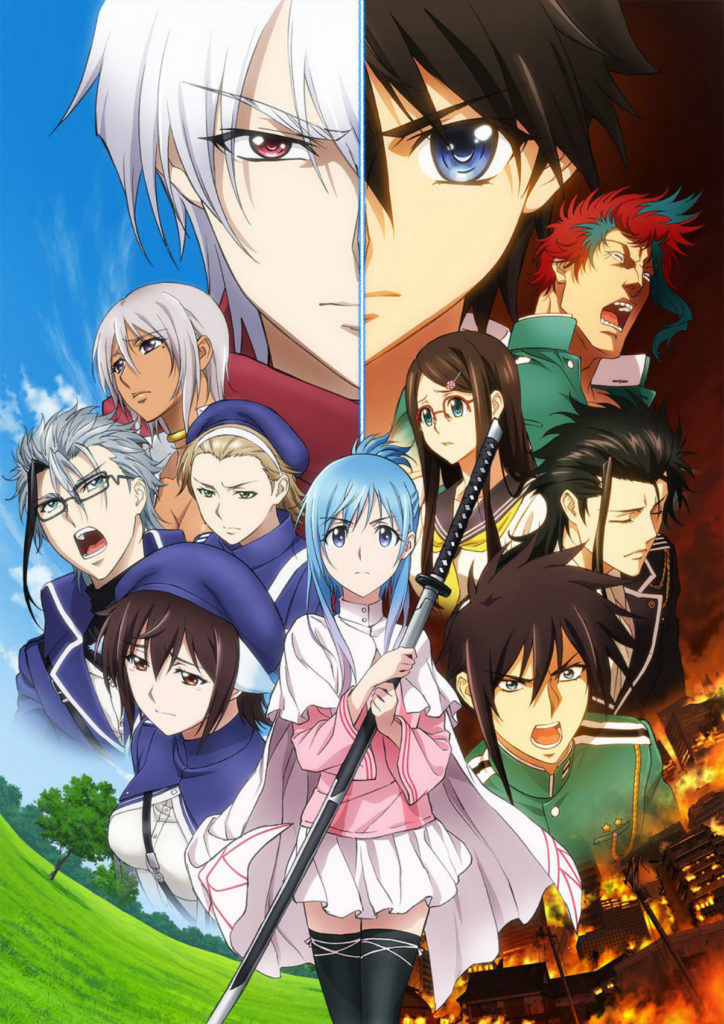 Studio: Geek Toys
"Every human inhabiting the world of Alcia is branded by a "Count" or a number written on their body. Depending on how each person lives their life, this Count either goes up or down. For Hina's mother, her total drops to 0 and she's pulled into the Abyss, never to be seen again. But her mother's last words send Hina on a quest to find a legendary hero from the Waste War – the fabled Ace!"
Stay tuned for more announcements for the streaming service in the coming weeks!
---
Source: Funimation Blog