Crunchyroll's Spring 2020 Anime Simulcast Line-up Thus Far
The Spring 2020 anime season had recently begun airing the newest anime shows since Wednesday 1st April. Funimation had revealed their line-up throughout March, but streaming service Crunchyroll also did the same with 15 confirmed anime that will be available on their service throughout this season, with more also to be announced.
We briefly mentioned a few months ago that Crunchyroll had already confirmed plans to stream a couple of Isekai anime already, but we will recap them down below with more added information. This list will also include streaming locations, date/time of new episodes, and links to their show pages when available.
Returning from the previous seasons are as follows:
---
The following anime that will be simulcasting on Crunchyroll in Japanese audio with English subtitles are as follows: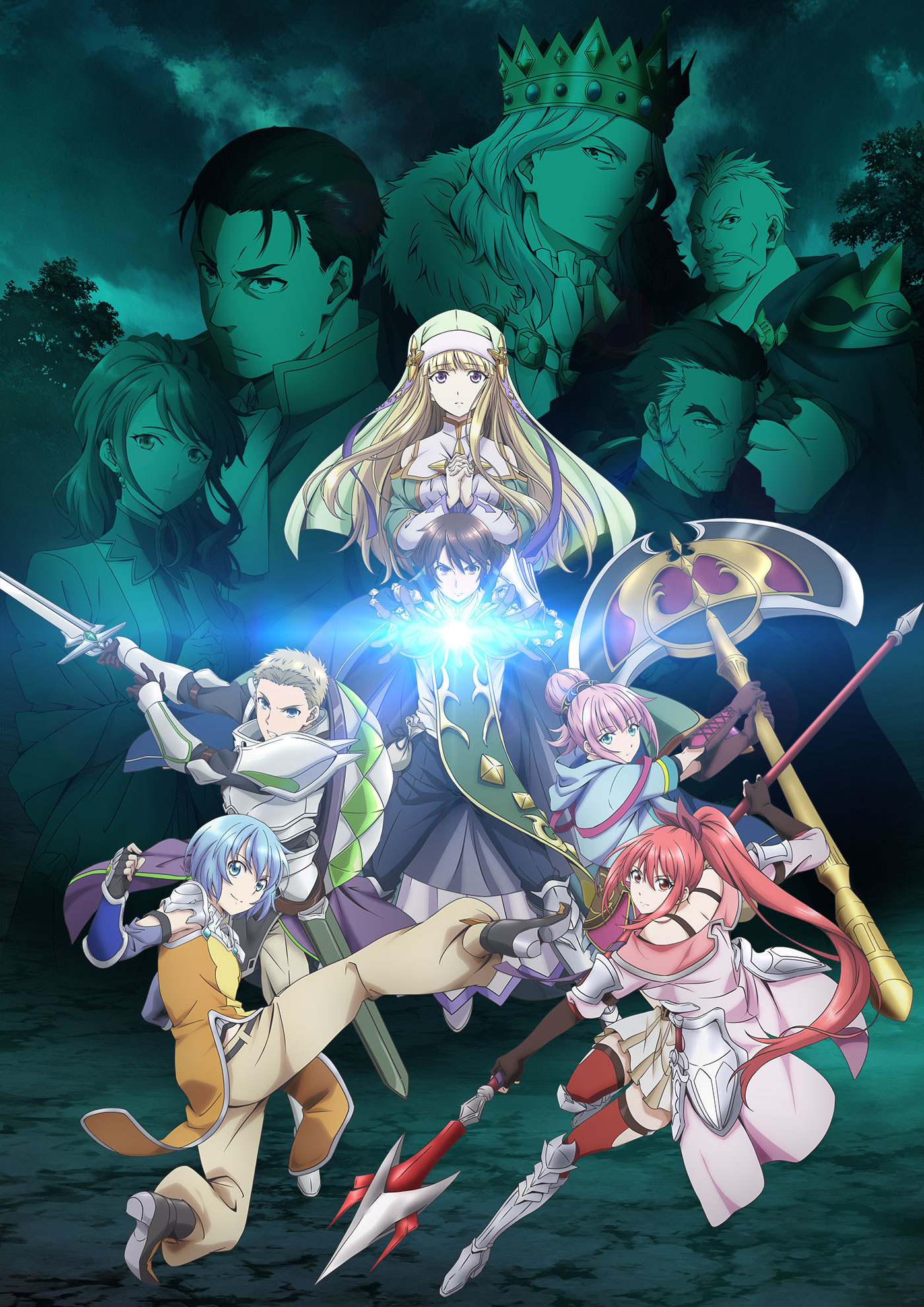 (Hachi-nan tte, Sore wa Nai deshou!)
New episodes every Thursday at 2:00pm BST
Territories: North America, Central America, South America, Europe, Africa, Oceania, the Middle East, and CIS
"Ichinomiya Shingo, an everyday twenty-five-year-old office worker, wakes up as Wendelin, the 8th son of an impoverished noble family out in the sticks. He soon despairs at his lack of succession rights and knowledge to navigate the political world, but finds hope in his aptitude for magic. This is the story of that young man earning his keep and his freedom through magic, with no world saving involved, and spending quite a while escaping his solitude. Ultimately, it is also the story of him being unable to escape the shackles of society."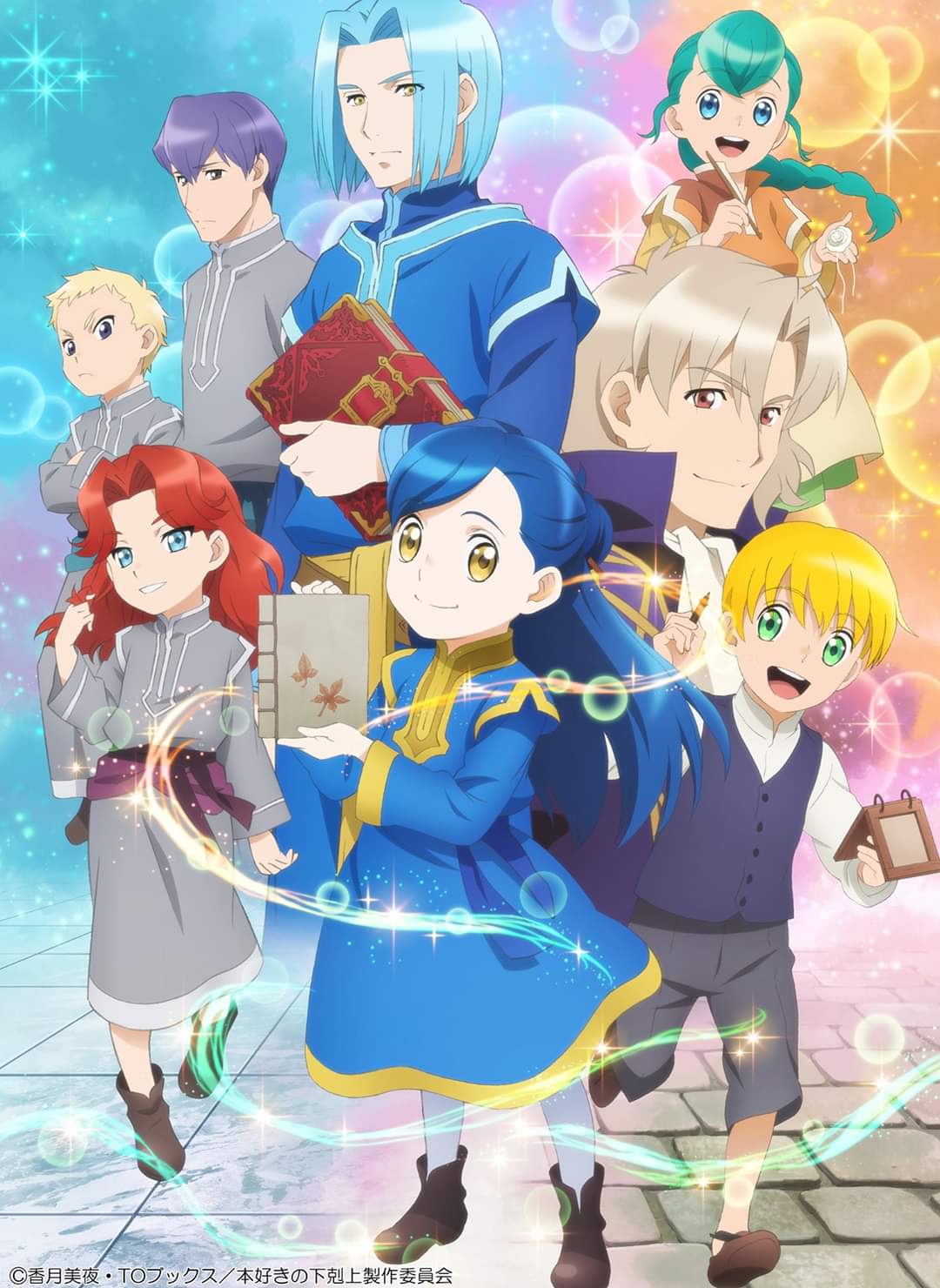 (Honzuki no Gekokujou: Shisho ni Naru Tame ni wa Shudan wo Erandeiraremasen)
New episodes every Saturday at 7:45pm BST
Territories: North America, Central America, South America, Europe, Africa, Oceania, the Middle East, and CIS
"Avid bookworm and college student Motosu Urano ends up dying in an unforeseen accident. This came right after the news that she would finally be able to work as a librarian like she had always dreamed of. When she regained consciousness, she was reborn as Myne, the daughter of a poor soldier. She was in the town of Ehrenfest, which had a harsh class system. But as long as she had books, she didn't really need anything else. However, books were scarce and belonged only to the nobles. But that doesn't stop her, so she makes a decision… "If there aren't any books, I'll just create some.""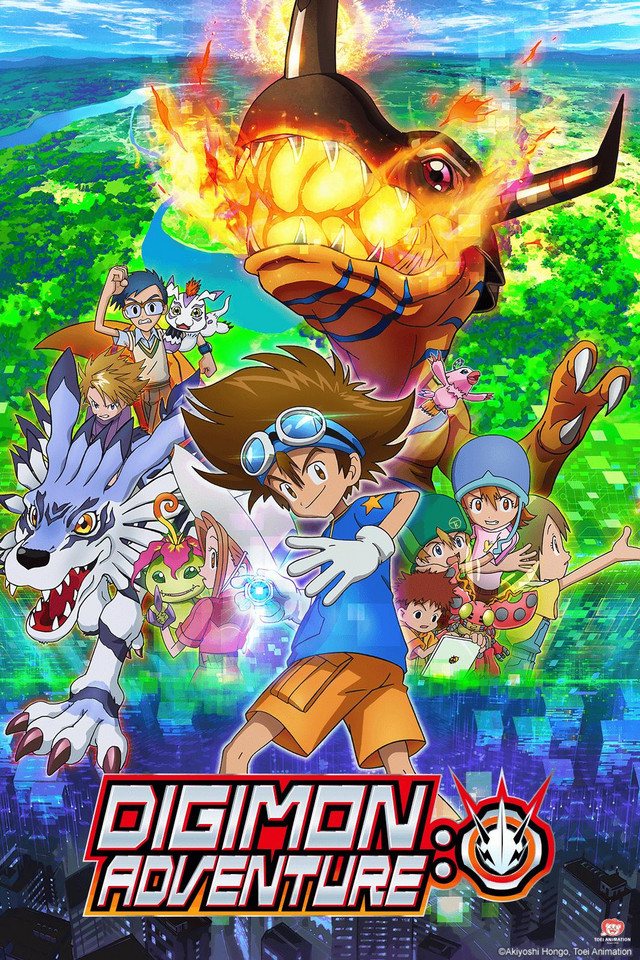 New episodes every Sunday at 3:30am BST
Territories: North America, Central America, the Caribbean, South America, Europe, MENA, CIS, Australia, New Zealand, South Africa
"It's the year 2020. The Network has become something humans can no longer do without in their daily lives. But what humans don't know is that on the other side of the Network is the Digital World, a realm of light and darkness. Nor are they aware of the Digimon who live there. Fifth grader Taichi Yagami's mother and little sister Hikari went to Shibuya, and now they're aboard a runaway train. Taichi hurries to Shibuya to save his mother and sister, but the instant he heads toward the station platform… a strange phenomenon befalls the DigiDestined, and Taichi goes to the Digital World!"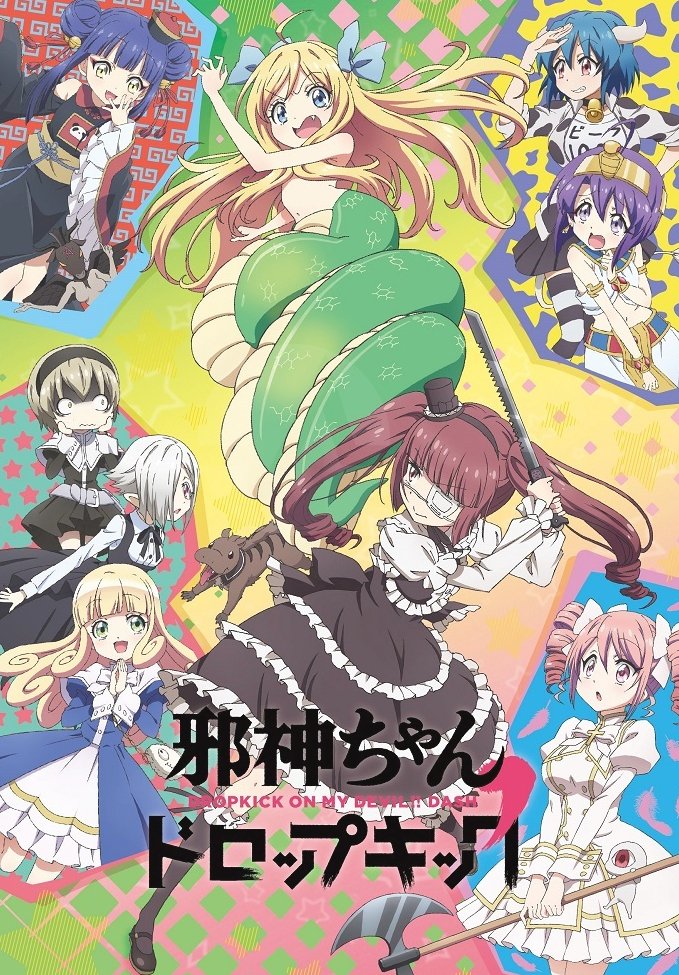 Dropkick on My Devil!! Dash
(Jashin-chan Dropkick')
All 11 episodes on Monday 6th April
Territories: North America, Central America, South America, Europe, Africa, Oceania, the Middle East, and CIS
"Jashin-chan looks back on the day Hanazono Yurine summoned her. So long as Yurine lives, Jashin-chan can't return to Hell. So Jashin-chan writes Yurine's name in her "Death NOT" and swears that she's finally going to land that dropkick on Yurine. Meanwhile, a former subordinate of Pekola and Poporon, Pino, shows up. Pekola is overjoyed believing God has finally sent someone to bring her home; however, in Pino's hand is a weapon…"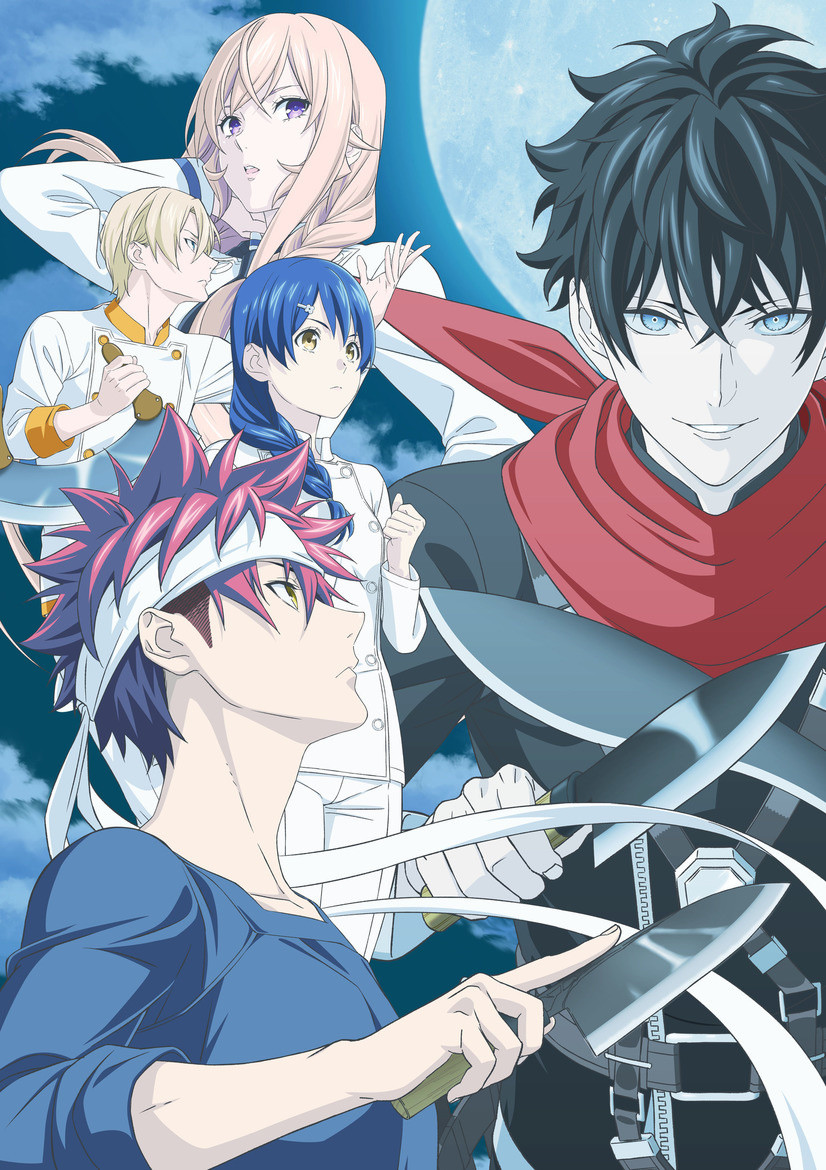 (Shokugeki no Souma: Gou no Sara)
New episodes starting Saturday 11th April
Territories: North America, Central America, South America, Europe, Africa, Oceania, the Middle East, and CIS
"Shokugeki no Soma centers on Yukihira Soma, a middle school student who is determined to surpass his father's culinary skills. One day, his father decides to close down their family restaurant and hone his skills in Europe. Before leaving he enrolls Soma in an elite culinary school that is extremely difficult to enter with a graduation rate of only 10 percent. Will Soma be able to improve his skills, or will the kitchen prove to be too hot?"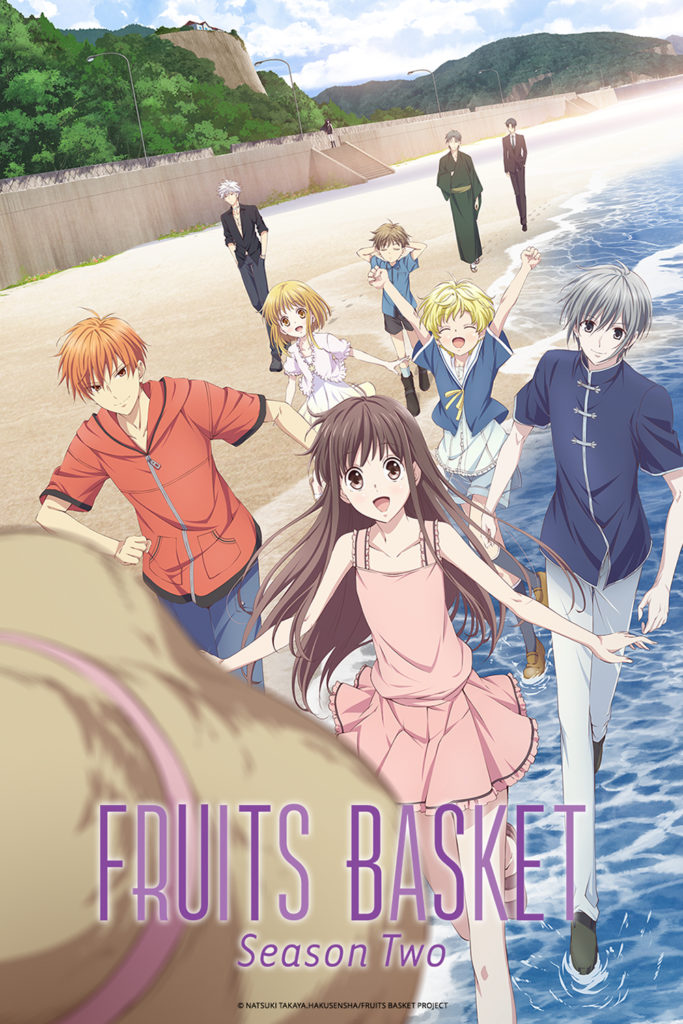 New episodes every Monday at 8:30pm BST
Territories: United States, Canada, United Kingdom, Ireland, Australia, New Zealand and South Africa
"Tohru Honda thought her life was headed for misfortune when a family tragedy left her living in a tent. When her small home is discovered by the mysterious Soma clan, she suddenly finds herself living with Yuki, Kyo, and Shigure Soma. But she quickly learns their family has a bizarre secret of their own: when hugged by the opposite sex, they turn into the animals of the Zodiac!"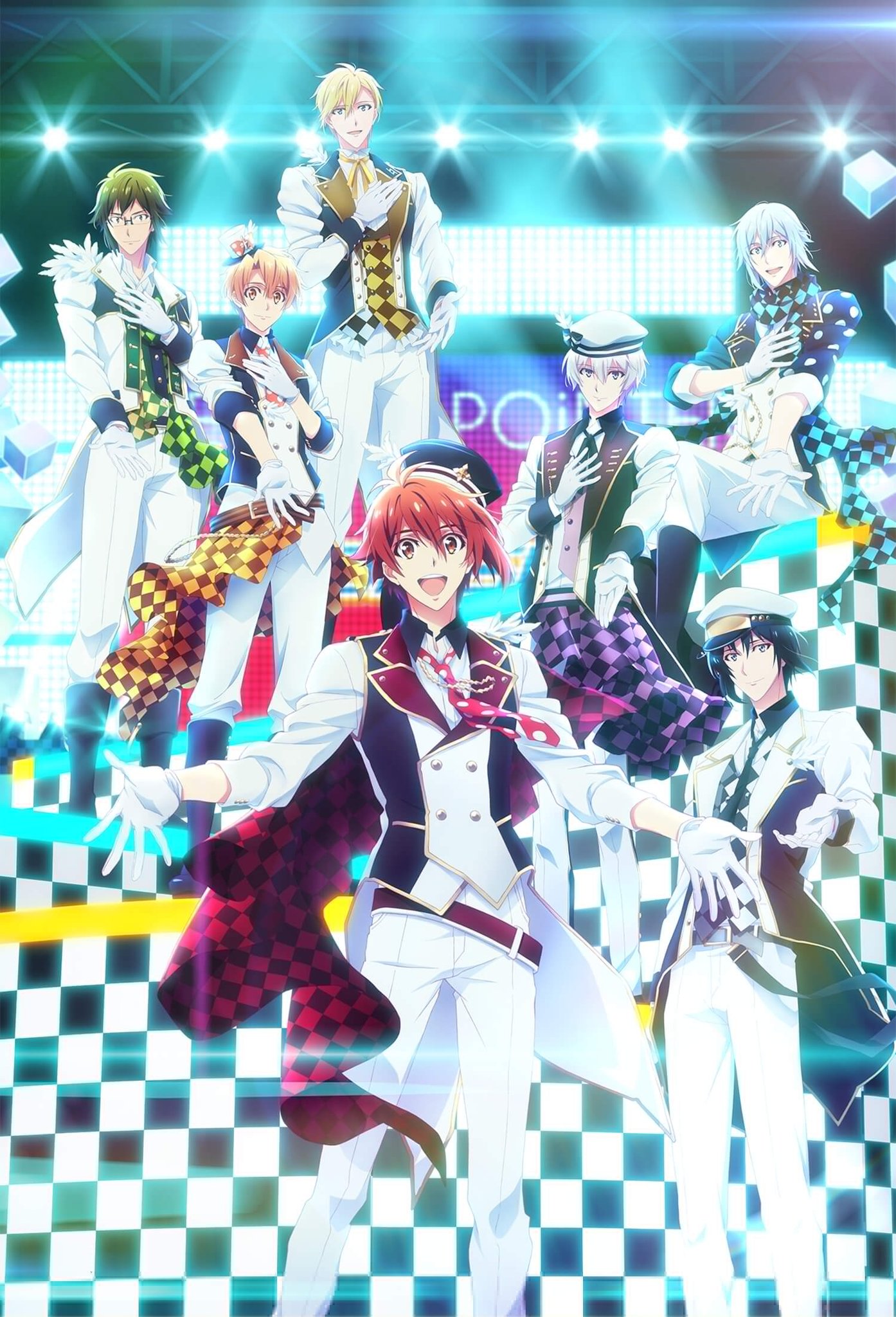 New episodes every Sunday at 3:30pm BST
Territories: North America, Central America, South America, Europe, Africa, Oceania, the Middle East, and CIS
"A group of aspiring idols gather at Takanashi Productions and are entrusted with the company's future. The seven men who have just met represent a variety of totally different personalities. However, they each have their own charm and possess unknown potential as idols. Forming a group, they take their first step together as "IDOLiSH7." Their brilliantly shining dancing forms onstage eventually begin captivating the hearts of the people. In the glorious but sometimes harsh world of idols, they aim for the top with dreams in their hearts!"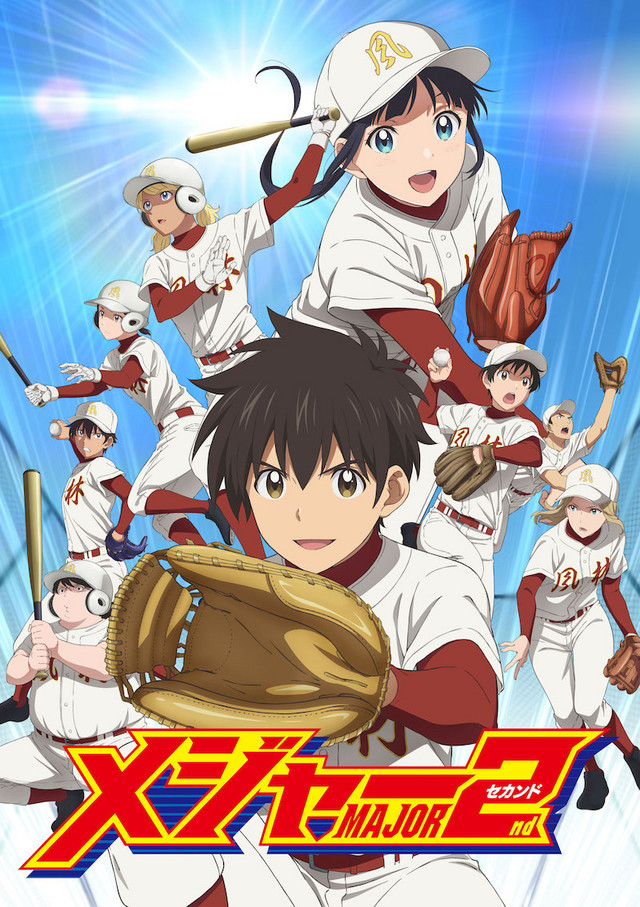 New episodes every Saturday at 12:00pm BST
Territories: North America, Central America, South America, Europe, Africa, Oceania, the Middle East, and CIS
"Shigeno Daigo is an elementary student whose father, Goro, is a professional baseball player. Inspired by his father, who was once a Major League player, Daigo started playing baseball with the Mifune Dolphins, a youth team. However, he was unable to live up to the expectations of being the son of a professional, and quit baseball after less than a year. Then, in the spring of his sixth-grade year, Daigo's school welcomes a transfer student, Sato Hikaru, whose father is Sato Toshiya, a former Major League player and Goro's close friend. The fate of these two young men begins to move forward!"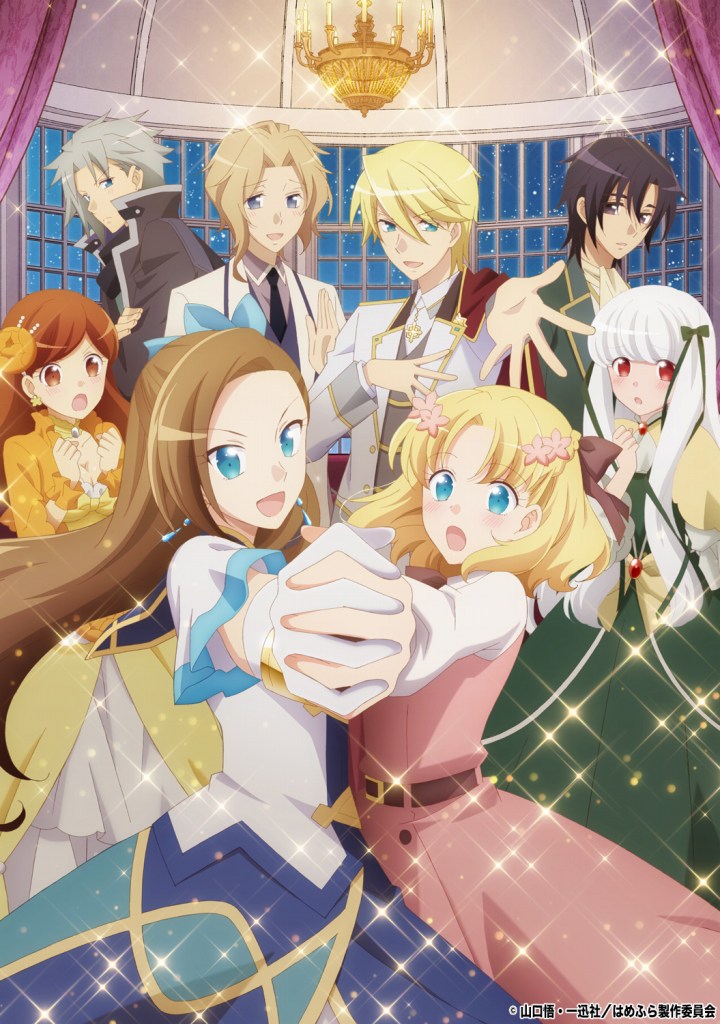 (Otome Gēmu no Hametsu Furagu Shika Nai Akuyaku Reijō ni Tensei Shiteshimatta…)
New episodes every Saturday at 6:30pm BST
Territories: North America, Central America, South America, Europe, Africa, Oceania, and the Middle East
"Wealthy heiress Katarina Claes is hit in the head with a rock and recovers the memories of her past life. It turns out the world she lives in is the world of the game Fortune Lover, an otome game she was obsessed with in her past life… but she's been cast as the villain character who tries to foil the protagonist's romances! The best ending the game has for Katarina is exile, and the worst, death! She'll have to find a way to avoid triggering the flags of doom, and make her own happy future! The misunderstanding-based screwball love comedy now begins!"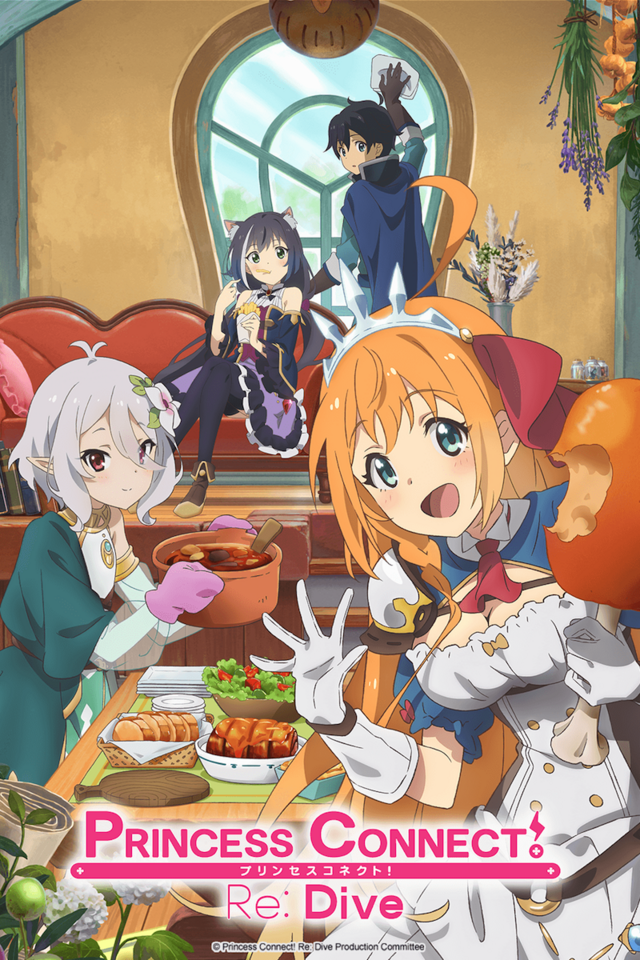 Princess Connect! Re: Dive
New episodes every Monday at 5:30pm BST
Territories: North America, Central America, South America, Europe, Africa, Oceania, the Middle East, and CIS
"In the beautiful land of Astraea where a gentle breeze blows, a young man named Yuuki awakens with no memory of his past. There he encounters a guide who has sworn to care for him – Kokkoro, a lovely swordswoman who's always feeling peckish – Pecorine, and a cat-eared sorceress with a prickly attitude – Karyl. Led by fate, these four come together to form the "Gourmet Guild." And so their adventure begins…"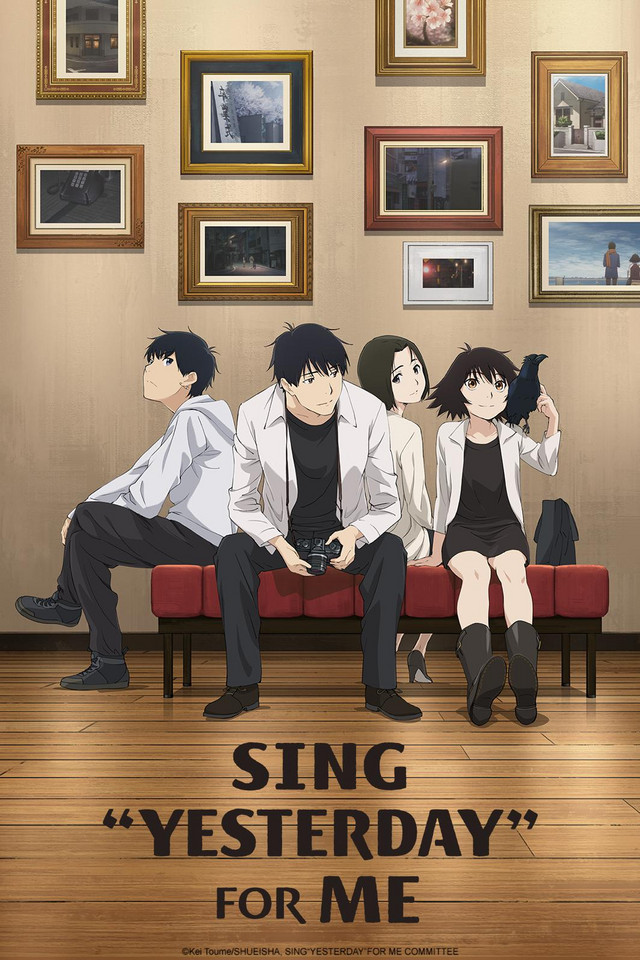 (Yesterday wo Utatte)
New episodes every Saturday at 7:00pm BST
Territories: North America, Central America, South America, Europe, Africa, Oceania, the Middle East, and CIS
"Kei Toume's eighteen-year youth ensemble classic gets its long-awaited animated adaptation. A story of love and humanity, following four boys and girls trying to live their best lives through hardship and turmoil, in a small town on a private rail line just outside of Shinjuku. Minor misunderstandings lead to big complications, and their various feelings become entangled. A story of daily life lived 49% looking back, 51% looking forward."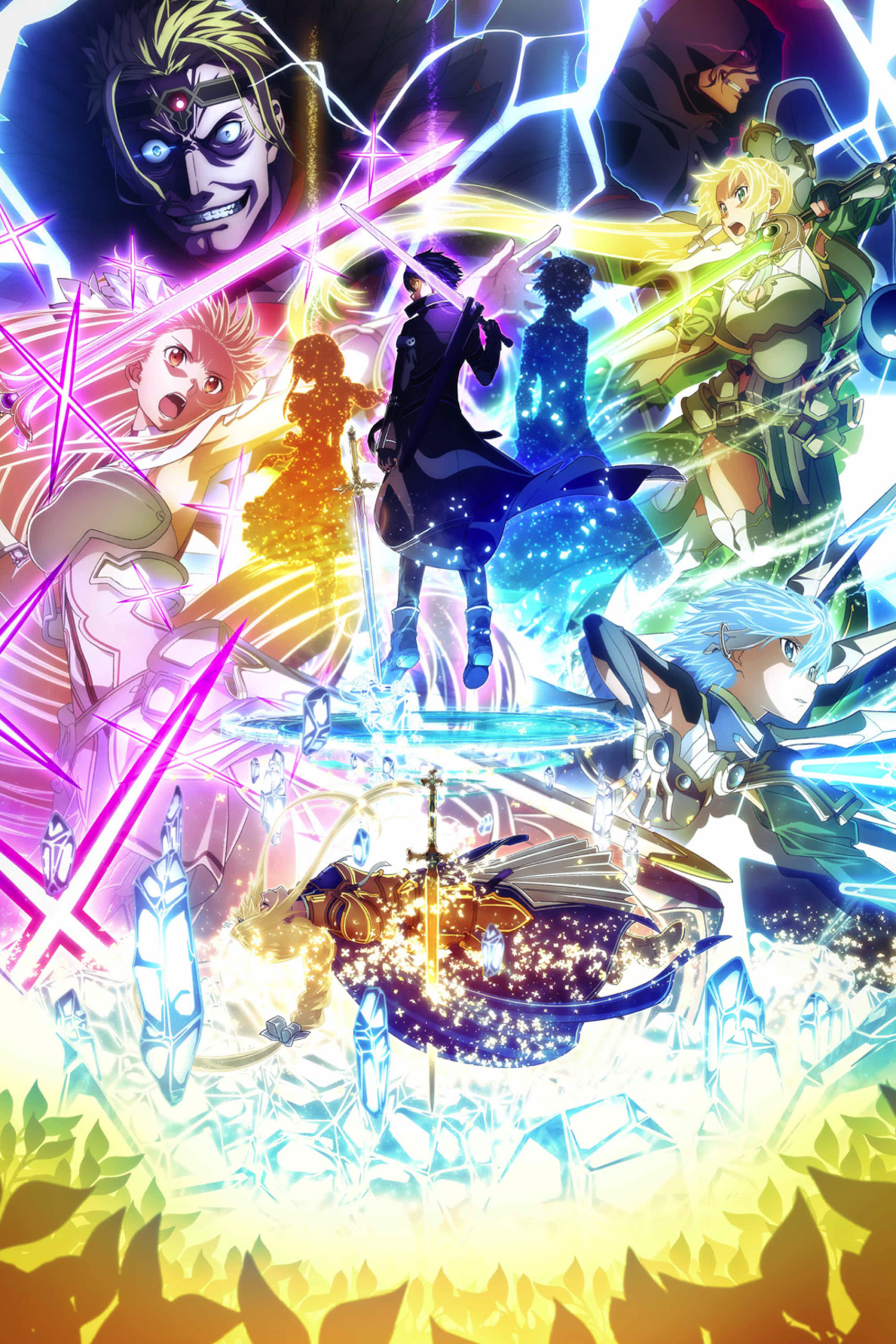 New episodes starting Saturday 25th April at 5:30pm BST
Territories: North America, Central America, South America, Australia, New Zealand, United Kingdom and Ireland
"As Alice devotes herself to looking after Kirito, who was injured during an attack months prior, in the deepest areas of the Dark Territory, the Dark God Vecta has resurrected, as if to have waited for this very moment. Leading an army of dark forces, they begin their invasion into the human empire in hopes of attaining the Priestess of Light. The human empire force led by the Integrity Knight Bercouli prepares for a war of an unimaginable scale against the army of the Dark Territory. Even then, Alice is nowhere to be seen, nor the two heroes that saved the realm…"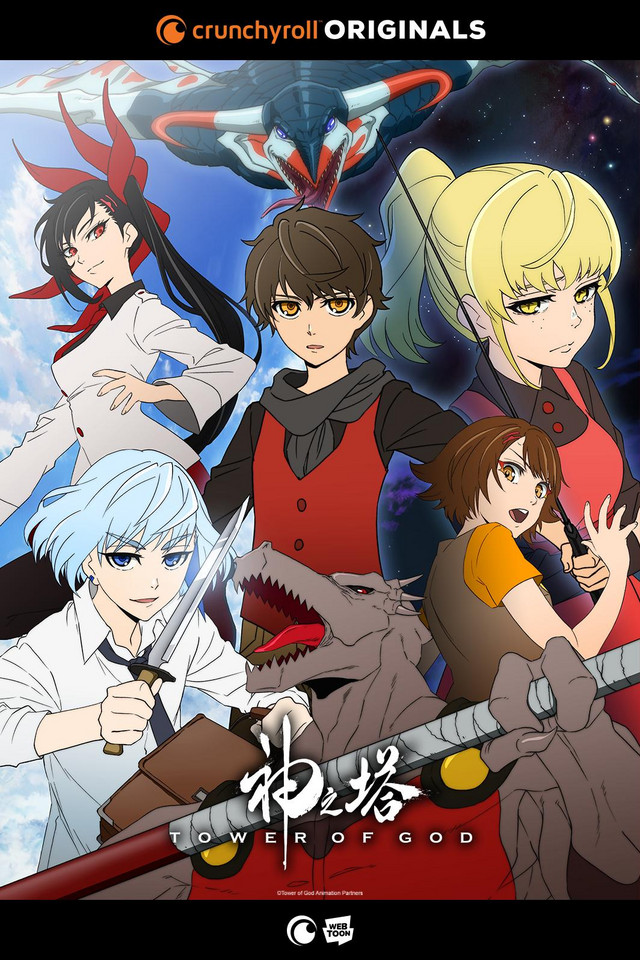 (Kami no Tou)
New episodes every Wednesday at 3:30pm BST
Territories: North America, Central America, South America, Europe, Africa, Oceania, the Middle East, and CIS
"Reach the top, and everything will be yours. At the top of the tower exists everything in this world, and all of it can be yours. You can become a god. This is the story of the beginning and the end of Rachel, the girl who climbed the tower so she could see the stars, and Bam, the boy who needed nothing but her."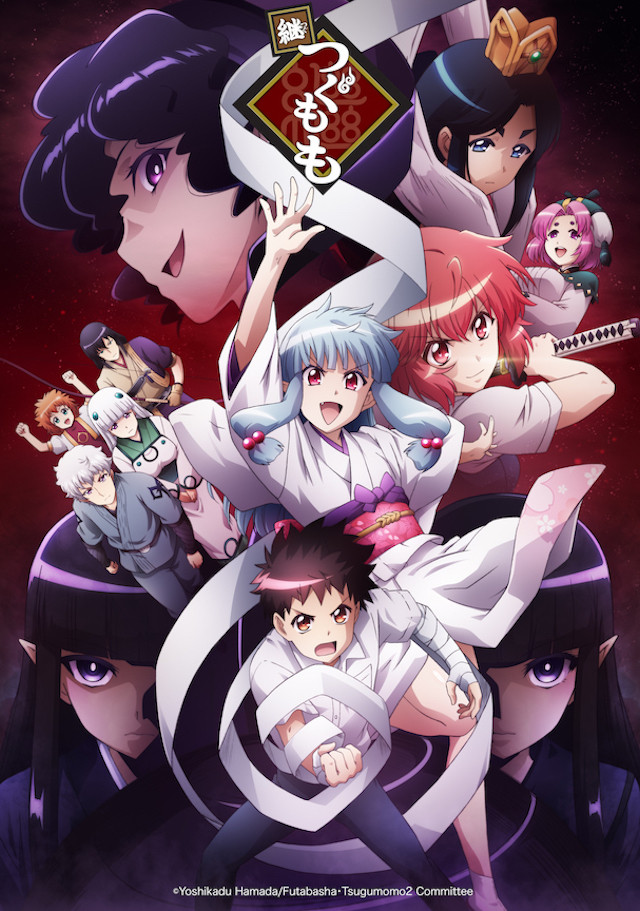 (Tsugu Tsugumomo)
New episodes every Sunday at 3:00pm BST
Territories: United States, Canada, Australia, New Zealand, South Africa, Central and South America including the Caribbean, Europe, the Middle East, and Africa
"One day Kagami Kazuya, a completely ordinary boy, suddenly encounters Kiriha, a beautiful girl in a kimono. Even though Kazuya has no recollection of meeting her before, Kiriha calls out "Long time no see" to him. It turns out Kiriha is actually a tsukumogami whose true identity is the precious obi Kazuya carries around that used to belong to his late mother. All kinds of bizarre phenomena unfold around the sadistic beauty Kiriha in this supernatural action comedy!"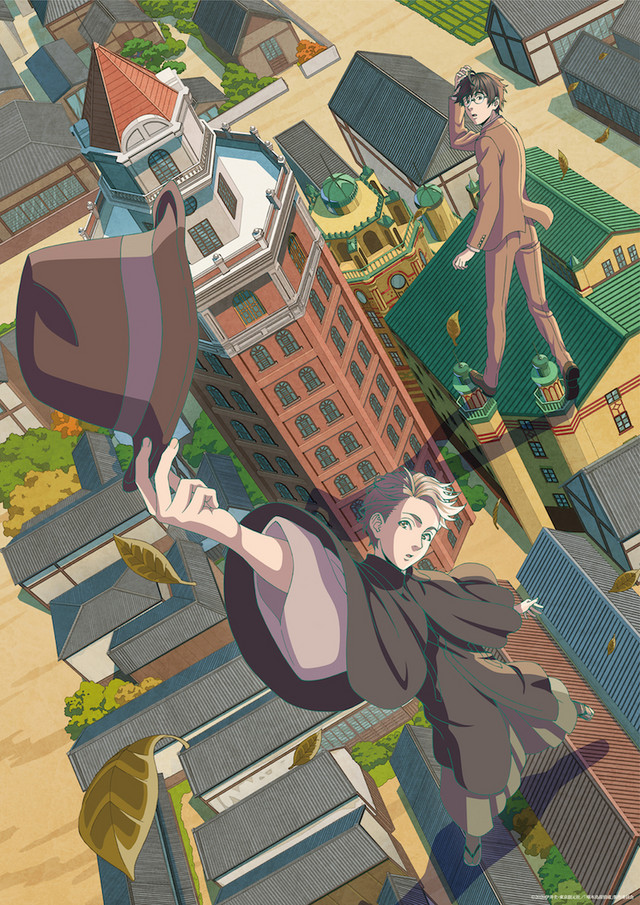 Woodpecker Detective's Office
(Kitsutsuki Tanteidokoro)
New episodes starting Monday 13th April
Territories: North America, Central America, South America, Europe, Africa, Oceania, the Middle East, and CIS
"It is the end of the Meiji Era. The genius poet Ishikawa Takuboku, who's struggling financially, starts a detective business out of his lodging in response to a certain murder case. He calls it the Woodpecker Detective's Office. "The ghosts of the Twelve-Story Tower in Asakusa," "the man-eating figure who wanders the streets on snowy nights"… Takuboku involves himself in one bizarre case after another with his hometown acquaintance, Kindaichi Kyosuke, as his assistant. Other literary men such as Nomura Kodo, Yoshii Isamu, Hagiwara Sakutaro, and Wakayama Bokusui are also dragged into Takuboku's exploits as he races all around Tokyo at the height of Westernization!"
---