Black Clover Season 2 Part 2 Review
N.E.C
•
Another set has arrived in the long-running Black Clover series, this time for the second part of a multi-cour second season, as we follow Asta and his fellow Black Bulls continuing their adventures to protect the Clover Kingdom from the many threats in this magic-imbued world.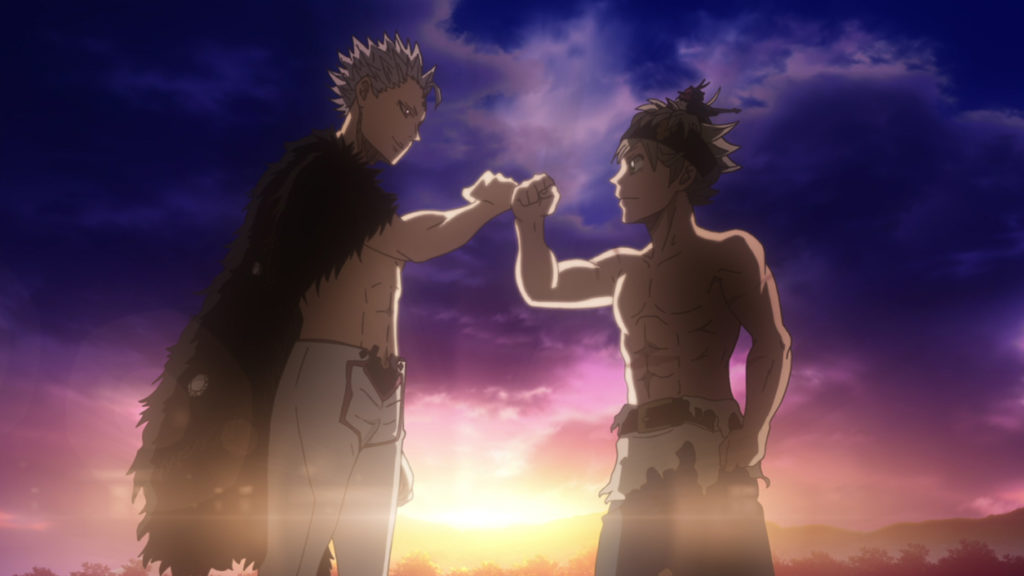 Part 1 proved to be a surprising release in many ways. For those who watched as it was broadcast, there was little to indicate it was a new season at all. The transition occurred more or less mid-battle during a major arc. For those of us who watch as episodes are released in these parts, it was rather jarring. We jump back into the story for a new season that felt as though it was already underway from the beginning. However, Part 1 proved to be a great collection of episodes overall, with good story pacing, a decent amount of character progression and finishing with a flourish, producing the most ambitious and diverse range of animation the series has displayed to this point with the set's last episode (Episode 63). As the episodes concluded with Part 1, we were served a cliffhanger ending that left us eager to see what came next. We see what comes next with this anticipated next chapter, but overall it doesn't deliver the same explosive punch as the opening episodes to the season.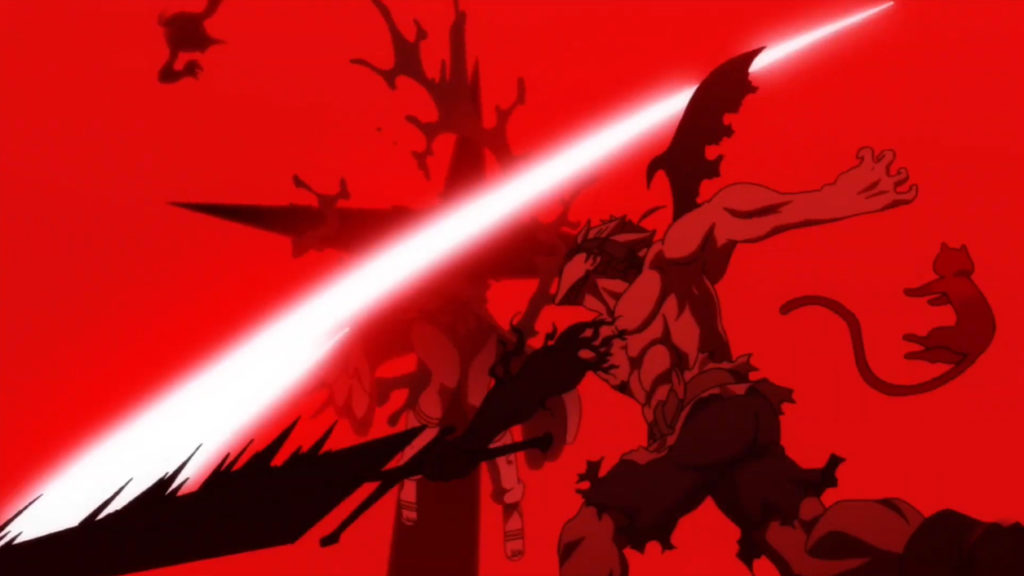 I praised the ambitious and eclectic animation styles on show throughout the final episode of the previous set. What series director Tatsuya Yoshihara and his team managed to achieve was bold and a real standout point in Black Clover, however, it's not sustainable for an ongoing series such as this to produce the same results on a regular basis , particularly with external animators involved and, as expected, the animation returns to more of what we are used to with this set of episodes. Throughout Part 2 the series does a great deal of what it does well: it introduces new characters while also exploring the origins and motivations of those already established. In particular we are treated to more of Vanessa's backstory, learning further about her troubling history involving the Witch Queen and her upbringing within the Witches' Forest. There are also some other new faces introduced, such as Mereoleona Vermillion, the brash new leader of the Crimson Lion Magical Knights squad. The focus on exploring the ridiculously large cast is a continuing strength of Black Clover but the structure of these episodes and how involved they are with the overarching story is not as strong.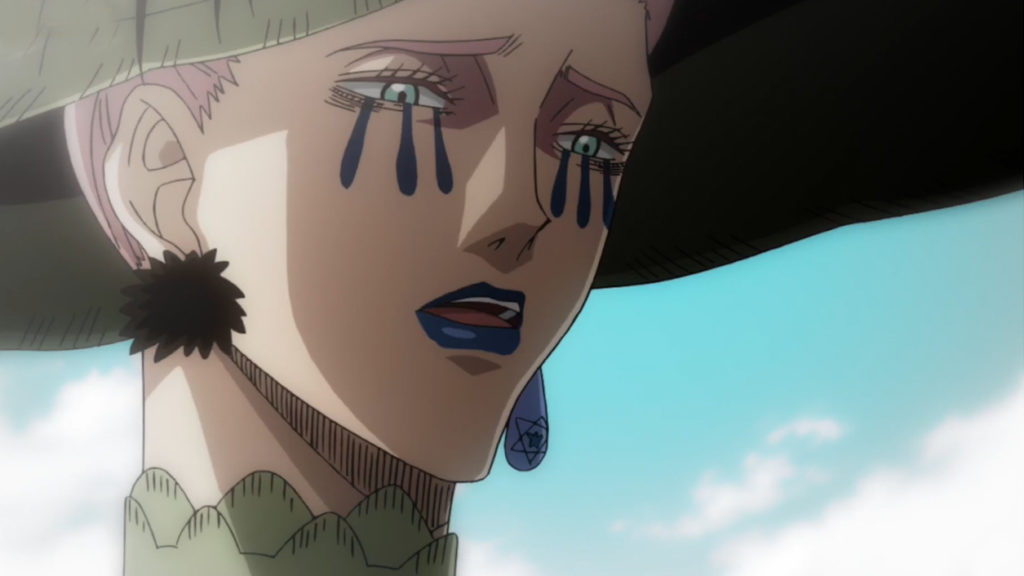 Nothing of real significance to the series' greater story really happens in these episodes after the first. The main motivation of Asta and the supporting cast in his journey to become the Wizard King, gather the Magic Stones, and dealing with the larger organisations that threaten the Clover Kingdom, are mostly untouched. Episode 66, for the most part, is a recap episode, along with Episode 68, and part of 69, being filler material not covered in the manga. The rest of the events that do occur are fairly minor, revolving around an event called the Star Awards Festival and the odd inclusion (but long-standing tradition) of a hot springs episode. While it is rewarding to see the Black Bulls finally get some much deserved credit in the story, very little involving the series'  main antagonists is dealt with, resulting in a series of episodes that don't really stand out. This is a little disappointing when the previous episodes in the season managed to involve smaller stories and side plots into the larger story in a rather brisk and effective fashion.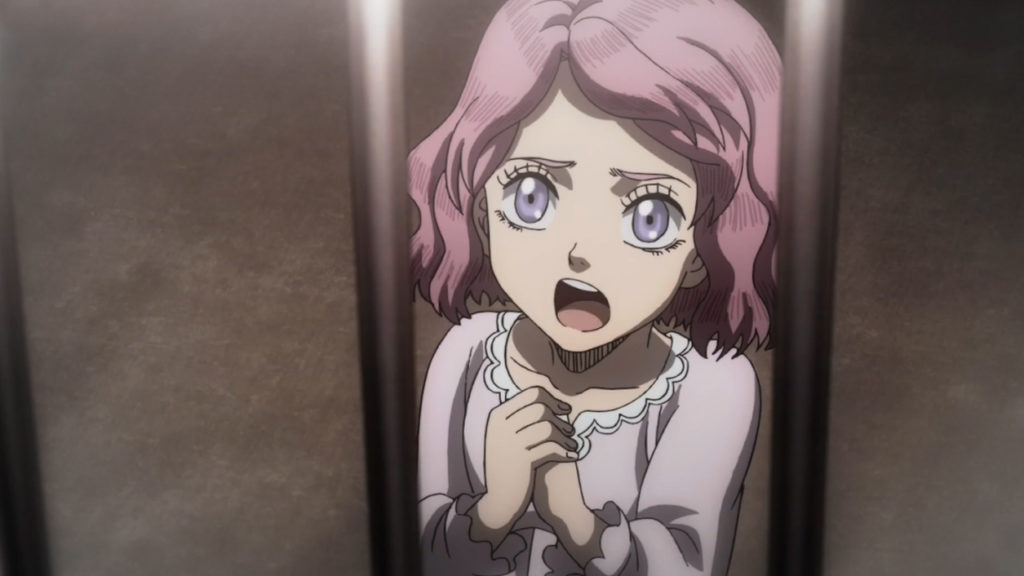 We transition into a new set of opening and closing songs with this set. From Episode 65 we get the new opening "Scribbled Pages" performed by Kankaku Piero. I've mentioned a few times that shonen anime tend to have a bombastic opening, followed usually by a sombre ending theme and this new pair of songs is no different. The opening carries on the tradition of Black Clover having some catchy, high energy opening songs but the opening animation is what intrigues me in particular. It does what many of the previous openings do with some quick cuts and rapid fade transitions but a couple of characters featured prominently have yet to appear and their designs are intriguing. These frantic openings do a great job of teasing what is to come and I'm looking forward to seeing the role these characters play in the coming episodes. The closing song is " My Song My Days" performed by Solidemo with Sakura men. A very thoughtful closing song with a range of male vocals from the group. It is suitably cheesy for a closing song performed by a pop boy group. 
This set contains a slightly smaller number of episodes from the last release with 9 episodes (episodes 64-72), along with a number of extras including: Black Clover: A Chat Among Kings, Inside the Episode (Episodes 64, 67, 69 and 72), commentaries for Episodes 64 and 72, Clover Clips Special Edition and textless opening and closing songs for "Scribbled Pages" and "My Song My Days" respectively.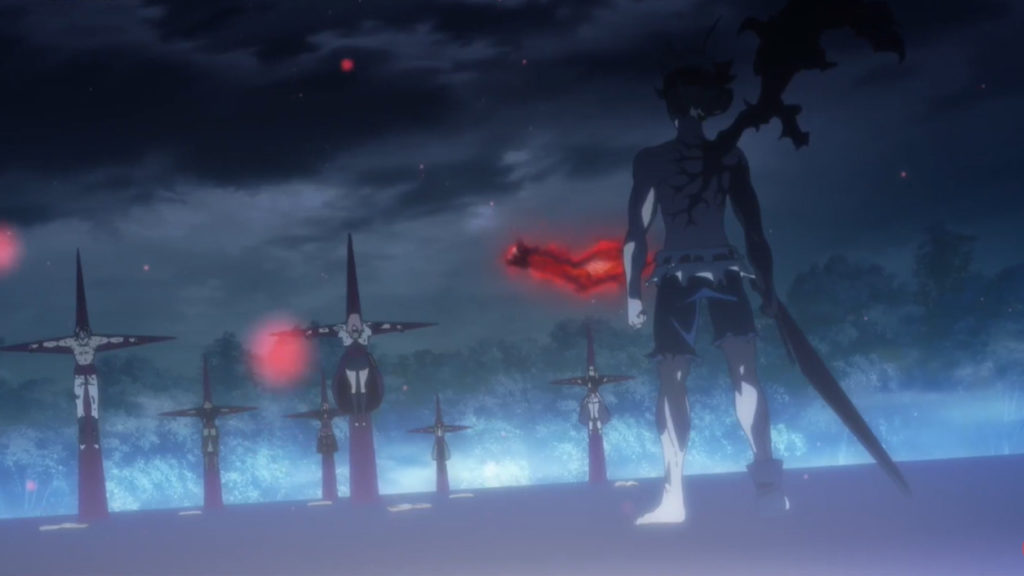 While the series has continued to improve and develop its characters, it seems that Part 2 has the misfortune of being a group of episodes that falls between major arcs. It is by no means a reflection of a low point in the series and appears to just take place in the winding-down of the previous explosive adventure. With the introduction of a couple of new characters and the teasing of a new group of Magic Knights being formed, the Royal Knights, I'm looking forward to seeing where the series goes with the next release and hopefully the cast are ready to dip their toes into a greater threat after a (not so) relaxing trip to the hot springs.