Love Live! Sunshine!! The School Idol Movie: Over the Rainbow Review
Onosume
•
While Love Live! Sunshine!!'s second season wrapped up quite conclusively, Sunrise brings the girls of Aqours back for one more outing in this flawed but highly entertaining epilogue.
Following on directly from the second season's final episode, the girls find themselves making a whole new start, about to transfer to a new school in central Numazu without their senior members who are leaving their school idol activities behind. The girls quickly begin to feel lost, however, as they not only struggle to make things work as a group of six, but also find out that the parents of the kids at their new school don't particularly want the Uranohoshi students there. Thankfully, a surprise appearance from Mari's mother offers a chance for them to turn things around. It turns out that Mari, Dia and Kanan have gone missing on their graduation trip in Italy, and it's now up to the rest of Aqours to track them down, which offers an unmissable opportunity for the group to discuss where they go next.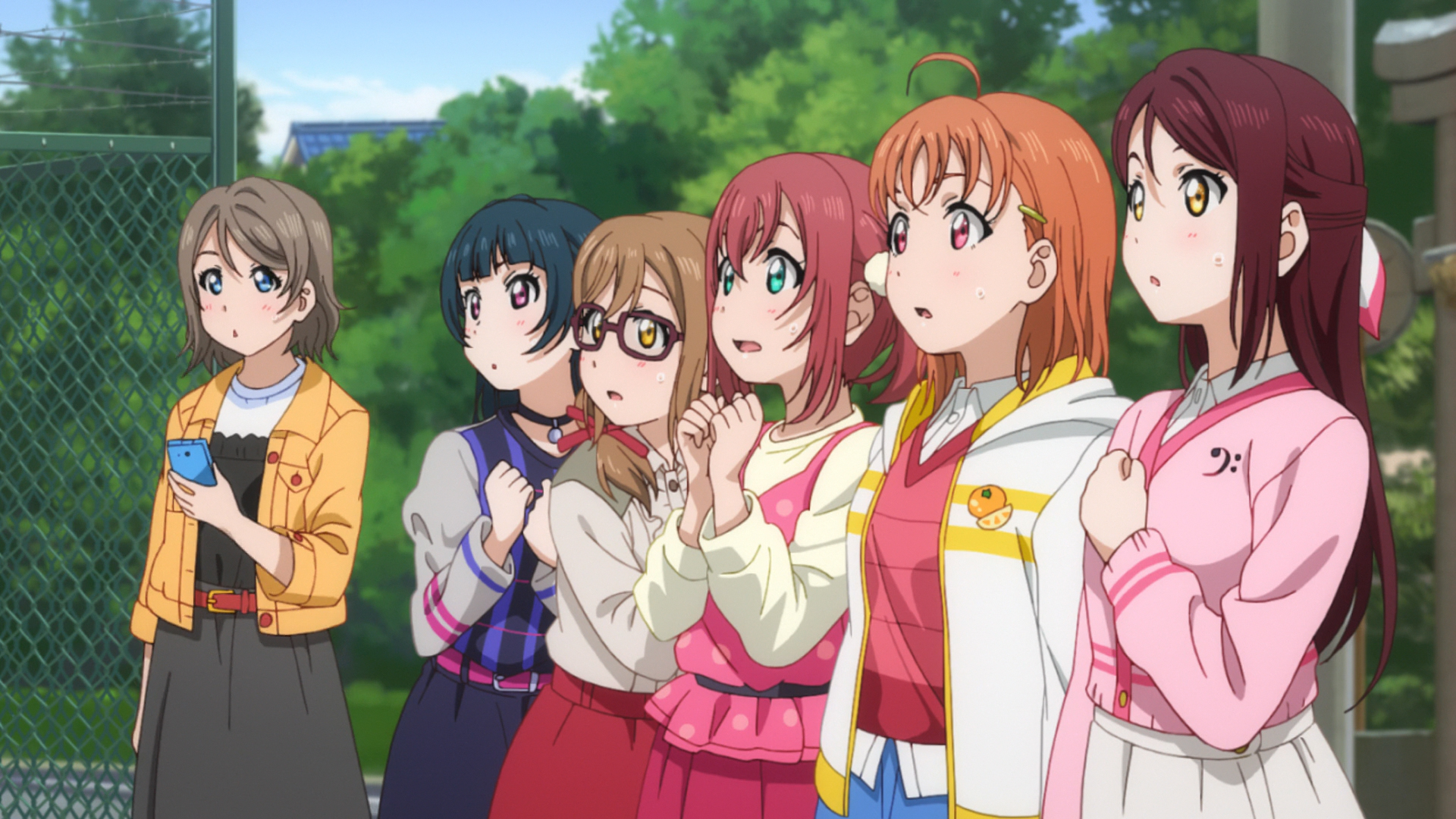 On the face of things, Love Live! Sunshine!! The School Idol Movie: Over the Rainbow shares a lot of its themes and ideas with the original School Idol Movie, from deciding on the group's future as its members graduate, to an overseas trip and a last big hurrah, but this film takes a different approach. While the original was rather split into three separate chapters, Over the Rainbow presents them as a more cohesive story that specifically focuses on the graduating third years' futures and the group's lingering feelings surrounding that, as well as looking at Leah's attempts to make a new idol group at her school as she tries to build a successor to Saint Snow.
This approach has both its strengths and weaknesses as it manages to successfully flesh out these specific threads, taking what we saw in the TV series and adding enough content to them that they feel fresh again and more rounded off in terms of their conclusions. However, it does make the third-year graduates and Saint Snow the main driving forces behind the film, which results in some of the other characters not really having a lot to do. It just doesn't quite achieve the balance that the original generation's movie did in giving each girl their fair share of screen time, and you get the sense that Aqours have been treated as a single unit here rather than individual characters, which may leave fans of particular girls, such as Hanamaru for example, feeling a little disappointed.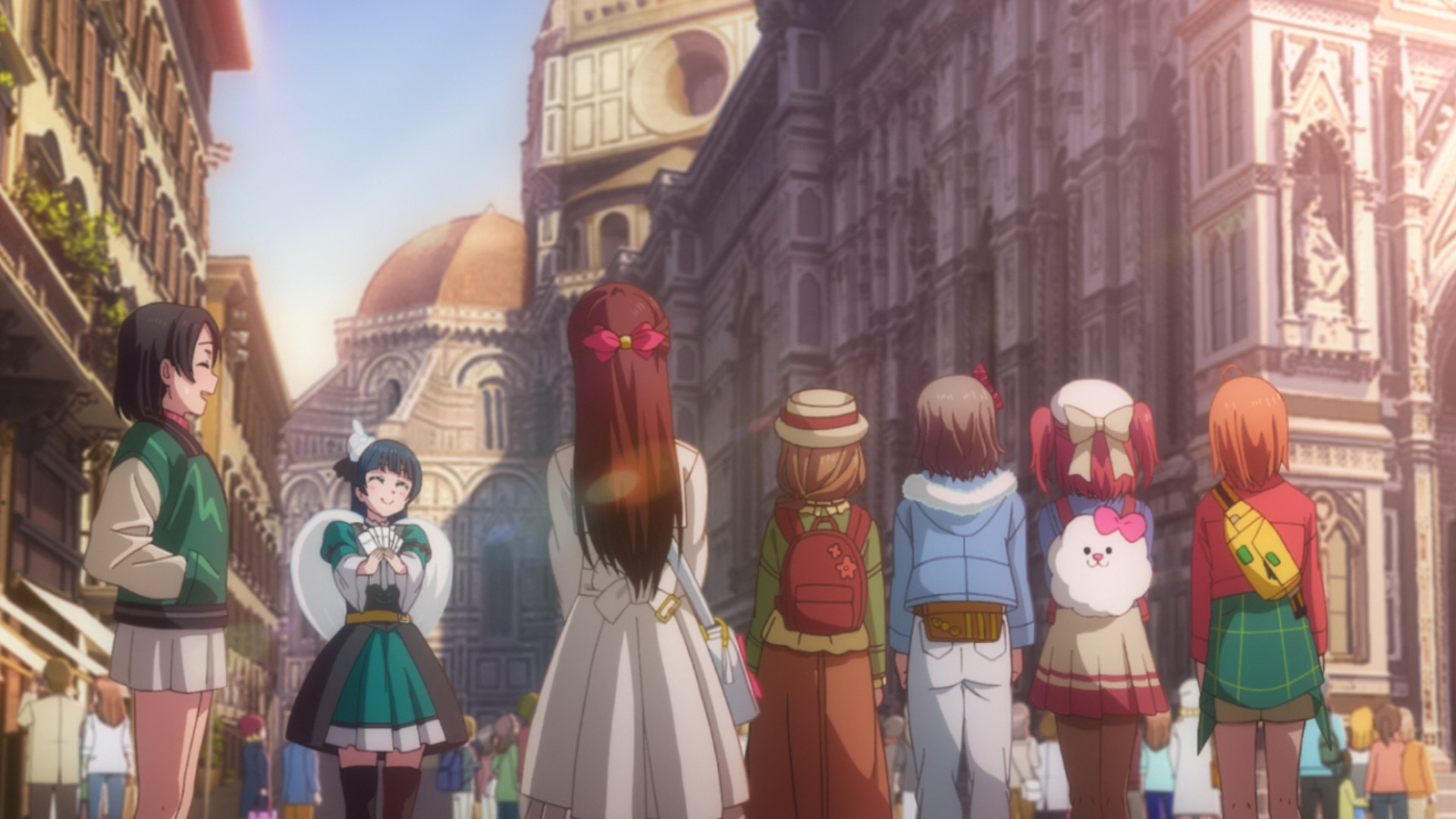 That said, it does a least try to feature every one of them in some way, and there are still plenty of nice moments that carry the film with the same brilliant comedy and strong sense of emotion that made the series a joy to watch. Certainly, if it's goofing around that you want, then the segment in Italy provides some hilariously fun antics and proves itself to be the most entertaining part of the film. Yoshiko gets a lot of love here and is often the main source of the jokes as she goes (quite literally!) over the top in embracing her fallen angel character.
We also get a nice run around Venice, Florence, and Rome, as the girls follow Mari, Dia and Kanan in an elaborate trail designed to put Mari's mother off the hunt. Once again, Love Live! really does justice to its choice of location, showing Italy's cities as vibrant, bustling, and full of history and culture. New character Tsuki, introduced as You's cousin, joins as a guide for this segment and is fun enough, but feels oddly underutilised, despite playing a key role at certain points in the film. Mari's mother also gives us a bit of comedy when she first enters, as she is like her daughter to a T, but I did end up feeling a little conflicted over her character, as she's meant to be the "villain" here and she's occasionally treated a bit too kindly.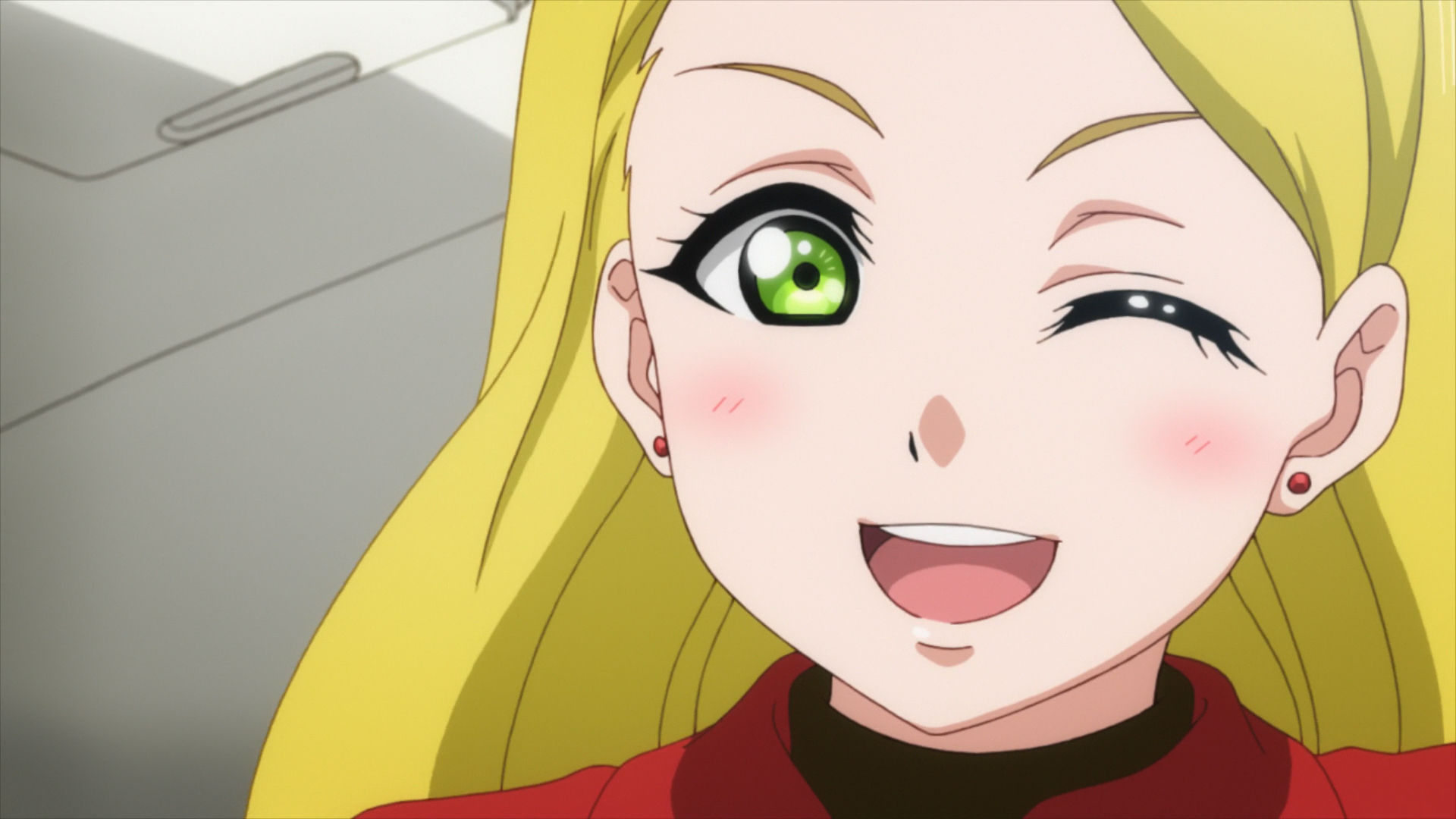 Meanwhile back in Japan, the film continues building upon Ruby's character and her budding friendship with Saint Snow's Leah. Here things take a more serious tone as the film delivers some touching moments as we see Leah struggle for her future and Aqours finally face up to the challenge ahead. The climax of Saint Snow's storyline is utterly fantastic and has been well worth waiting for, but as the film approaches its end it doesn't come to the big finale that fans may have been hoping for. Instead, it feels more subdued, as it must handle the fact that this isn't the end of Aqours' journey. While you could have made this final sequence a bigger deal, I think it works fine as is, and it leaves things open-ended enough in that they could revisit these characters again if they wanted to.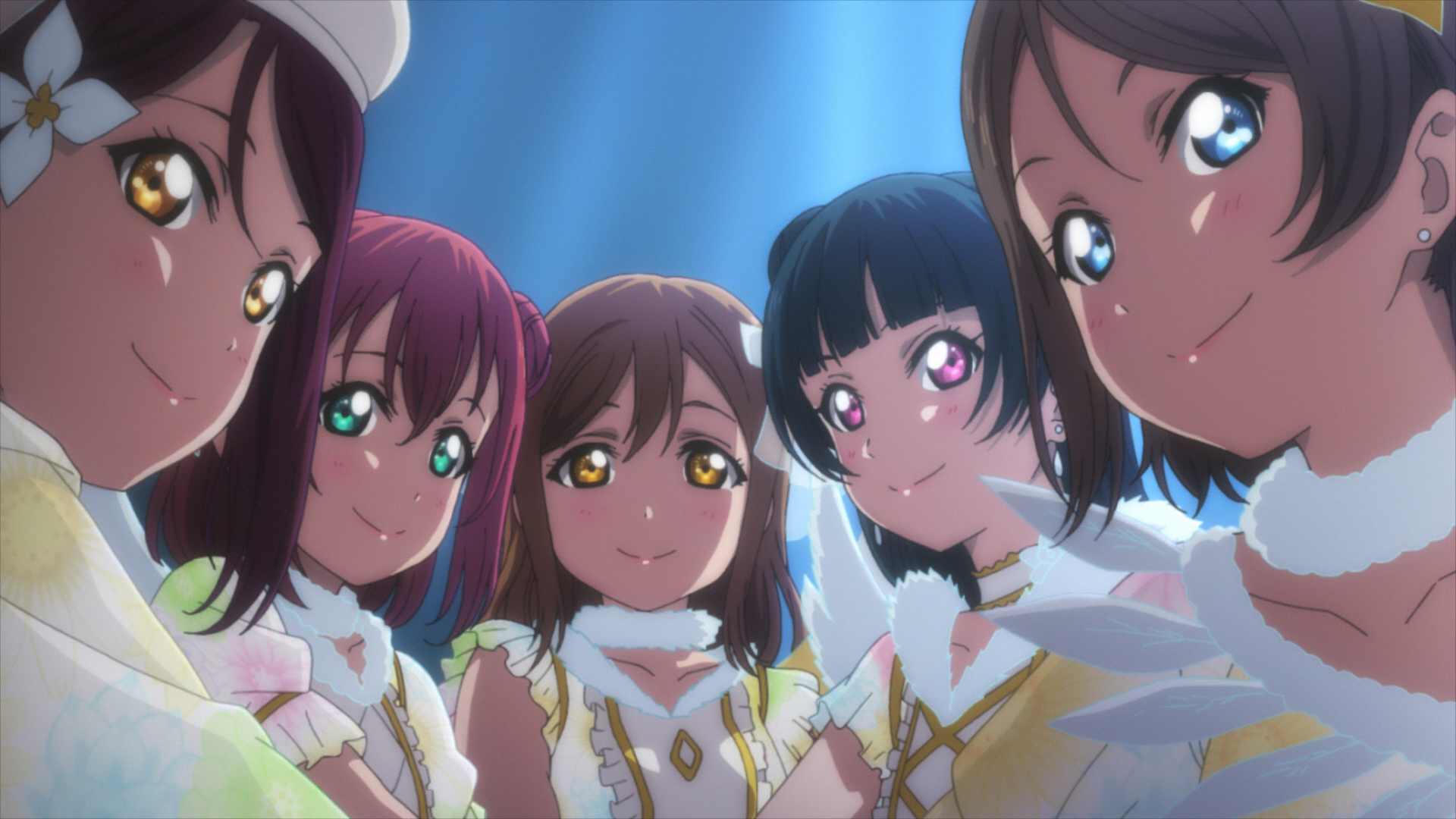 Visually I wouldn't say the film blew me out of the water, but it is consistently on par or above the TV series and is filled with loads of very fine details that show the love the animators have put into the film. However, watching this in 2021 with the existence of both Nijigasaki High School Idol Club and Love Live! Superstar!! certainly makes it appear dated in comparison, particularly with the CGI dance sequences having seen massive improvements since this film was released in cinemas at the beginning of 2019.
The music though is still great and delivers a few new catchy tunes along with a right banger of a Saint Snow song. Aqours delivers with the centrepiece "Hop? Stop? Nonstop!" and the super catchy opening "Bokura no Hashittekita Michi wa…" amongst others, but they are ultimately blown out of the water by Saint Snow's "Believe Again", which is arguably one of the best songs in the entire franchise. The score is once again provided by Tatsuya Kato, who builds on his work from the TV series with a range of pieces that carry forward Sunshine!!'s overall themes and mood really well, topping it off by turning the series' main leitmotif into an actual song with "Kiseki Hikaru".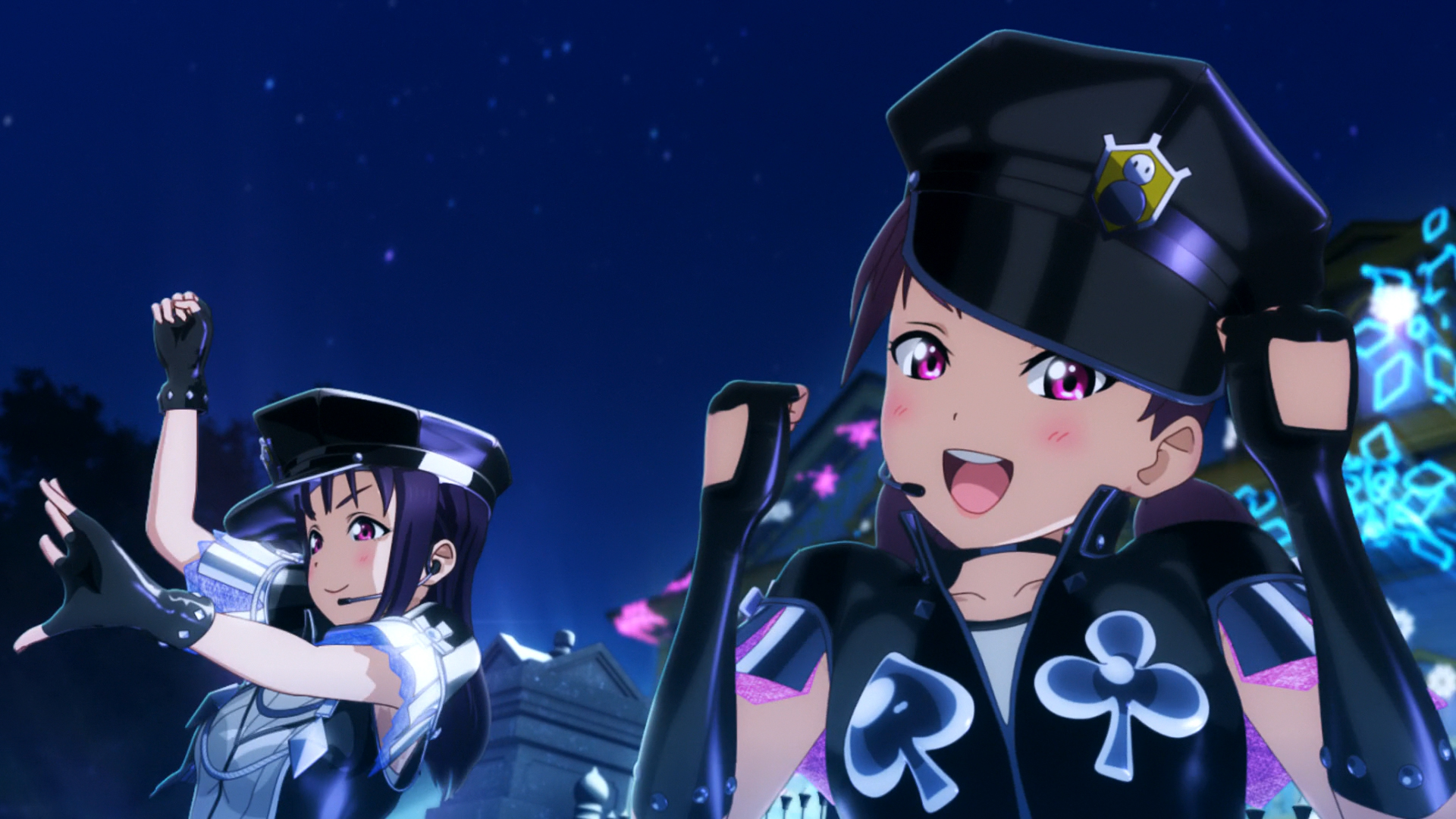 In terms of voice acting, I still prefer the Japanese cast who know their roles very well (thanks to not only the show but the numerous live performances they've done by now) and pull them off with aplomb. Anju Inami's tone of voice now fully reflects Chika as a more confident leader of the group for example, while Hinato Sato pulls off a great performance as Leah. The English dub cast are perfectly serviceable as well though, and certainly seem to have got their characters down better than they did throughout the TV series.
The film is brought to us by Anime Limited in this collector's edition release which packages the film, featuring both English and Japanese Dolby TrueHD 5.1 audio, inside a nice-looking collector's box featuring key art from the film. Physical extras include a 21-page booklet, while on-disc extras include the photo session videos that were screened before the movie in Japanese cinemas, along with the Japanese trailers for the film. While this doesn't seem like much it is largely the same as the standard Japanese release, however it is missing the creditless ending, plus the bonus disc extras from the Japanese limited-edition release.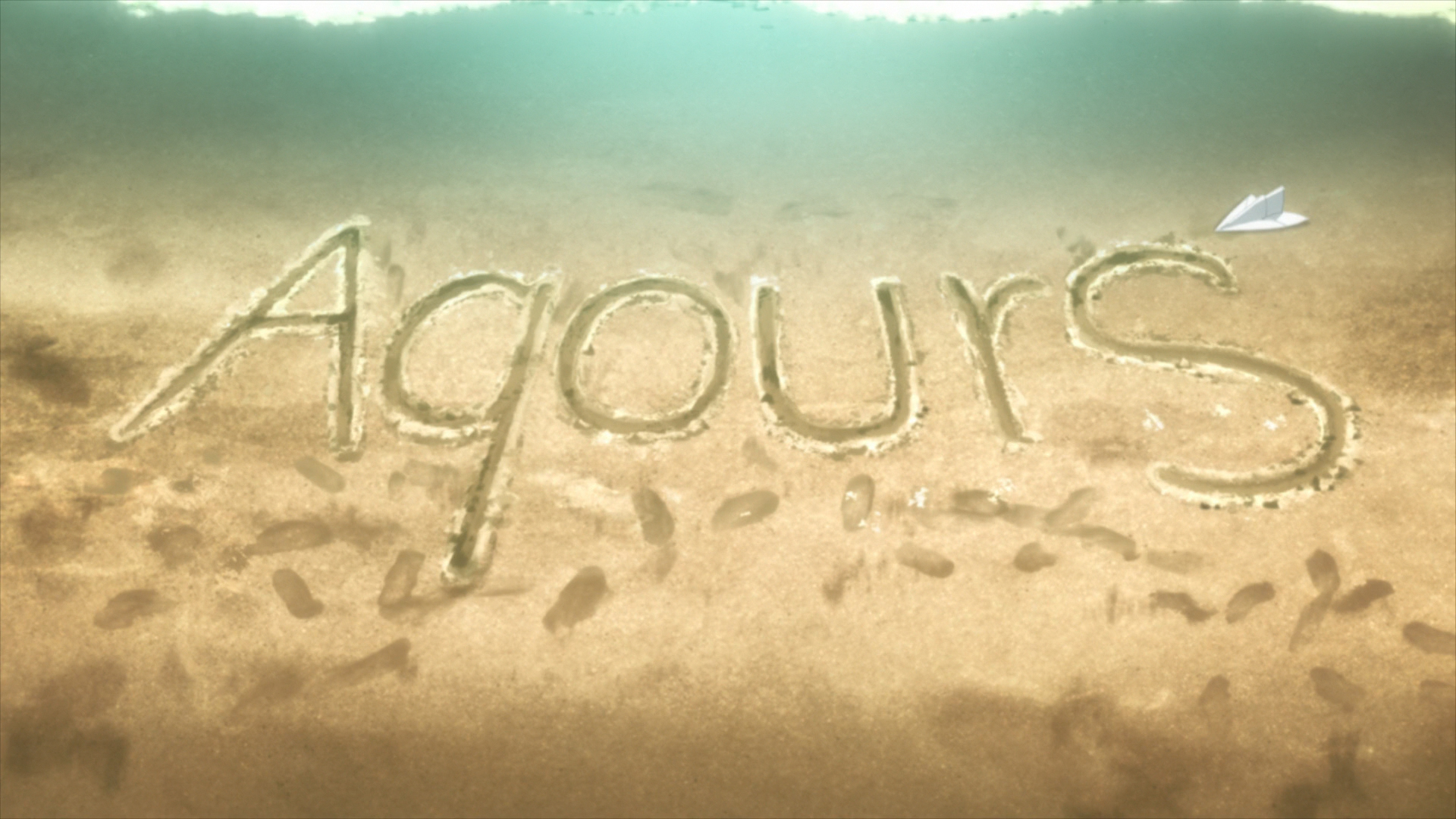 Overall, Love Live Sunshine!! The School Idol Movie: Over the Rainbow is a fun and at times touching epilogue that bookends the TV series and expands on some of its existing plot points, bringing them to an even more satisfying conclusion. For fans of the series there's plenty to enjoy here, offering the same brilliant comedy, strong emotional beats, and exciting musical numbers, but it certainly isn't without its flaws, sidelining some of its characters to focus more on the specific story it wants to tell and missing out on being the big finale that μ's had as it has to ultimately keep the status quo.