Zombie Land Saga Revenge Review
Onosume
•
Airing back in 2018, Zombie Land Saga came as a surprise hit that took the zany idea of meshing the worlds of the undead and cutesy idols into one, as the girls of Franchouchou rocketed their way to local stardom in Kotaro Tatsumi's nonsensical plan to save Saga prefecture from some kind of certain doom.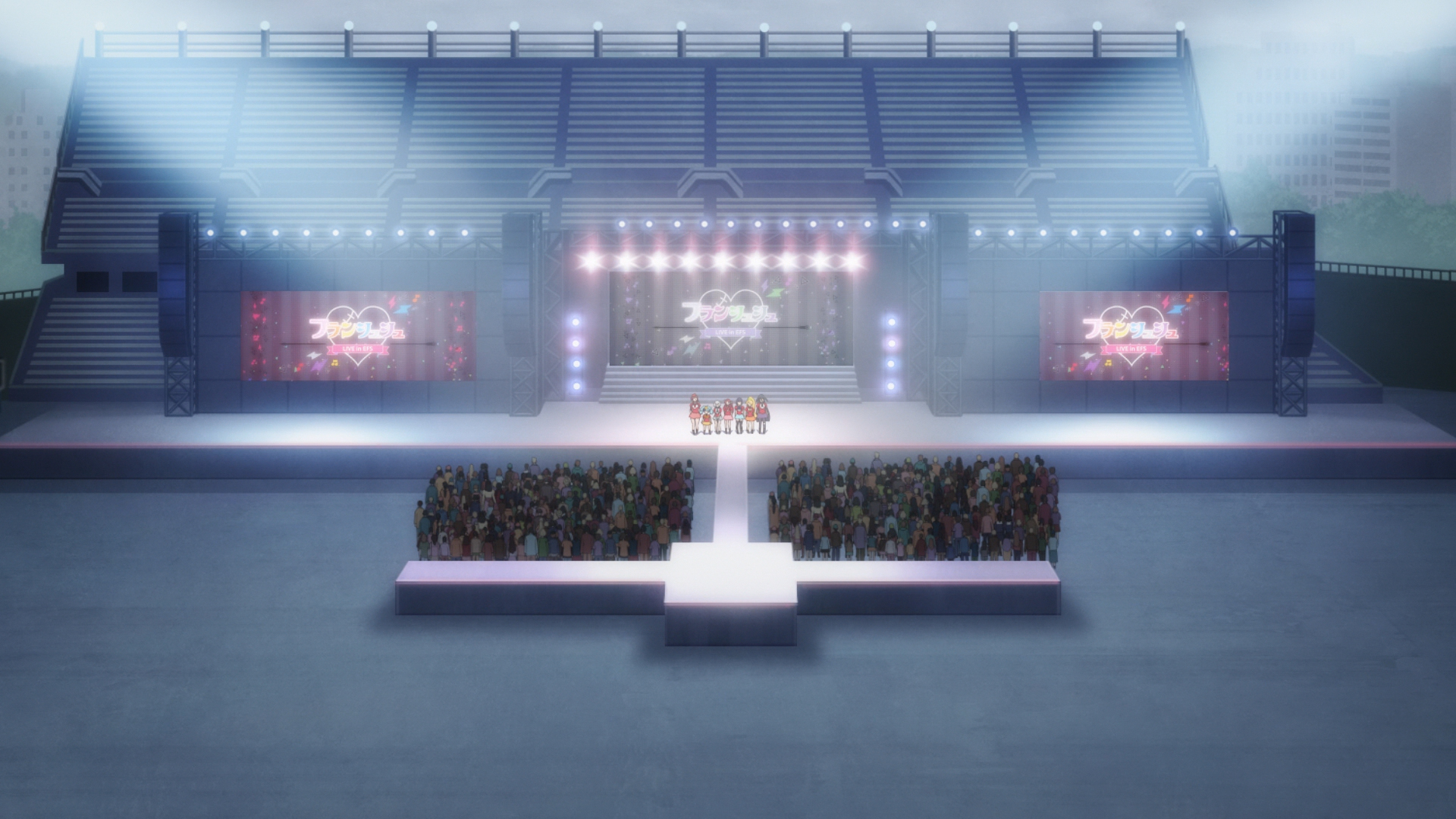 At the start of this second season however, it turns out that not everything has gone to plan. Having absolutely bombed at what was supposed to be their biggest live performance yet at the Ekimae Fudōsan Stadium, Franchouchou find themselves at rock bottom with the girls working part-time jobs to keep themselves afloat, while Kotaro wanders drunkenly from bar to bar. While the girls plan a comeback concert at their old stomping ground, the death metal venue Geil's, it turns out they may not have much time left before an ancient curse wipes the entirety of Saga off the map once and for all.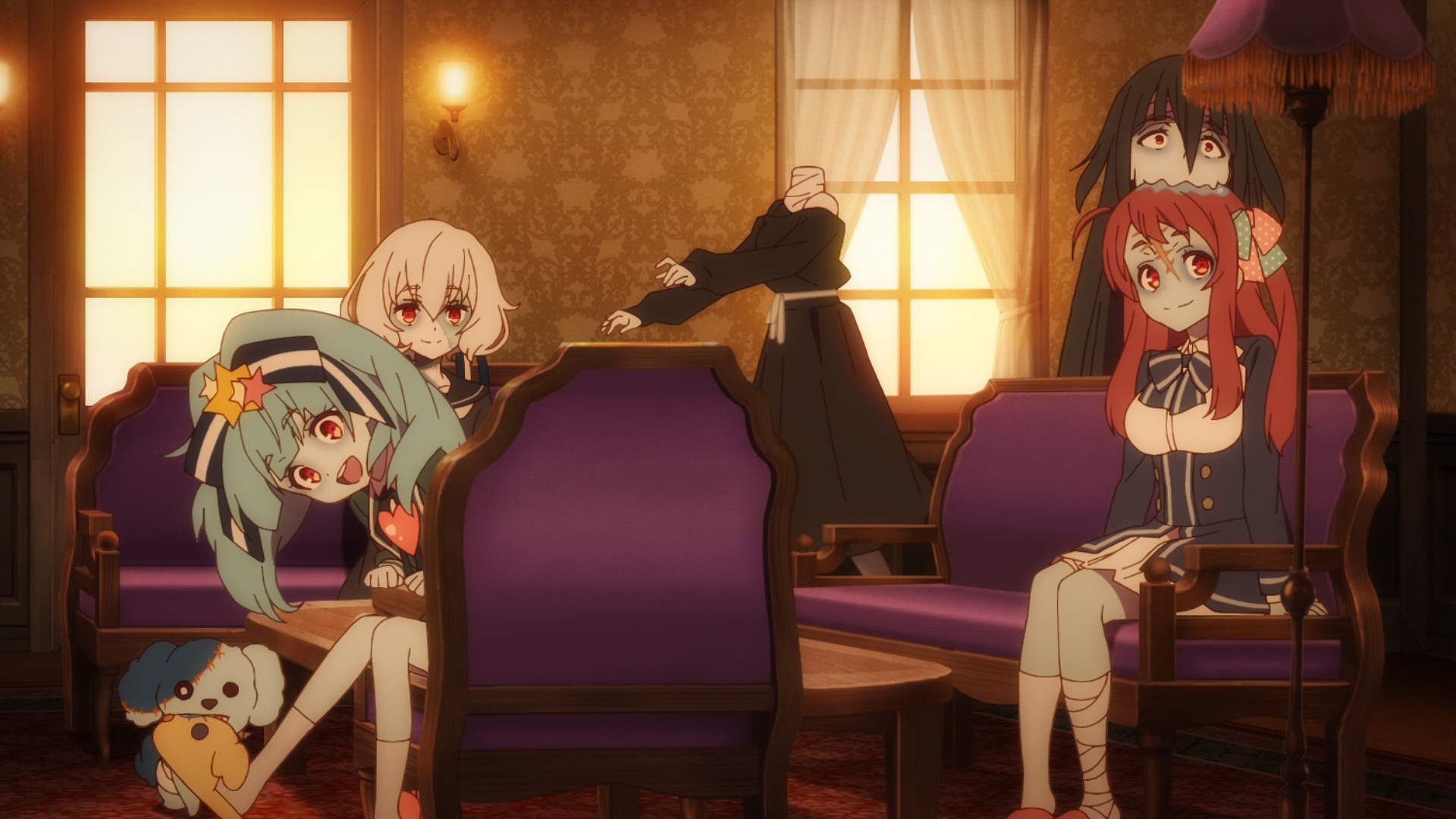 If you're already familiar with the first season of Zombie Land Saga, then you'll know the drill – this show is a bonkers fusion of horror, comedy and idol music, and I absolutely love it!
With the plot effectively starting the group from zero again, it would have been easy to just do a repeat of the first season with another rags-to-riches kind of storyline, however Revenge feels surprisingly fresh as it focuses more on character development and exploring the lore and mysteries behind Saga's fate, the latter of which I found really interesting.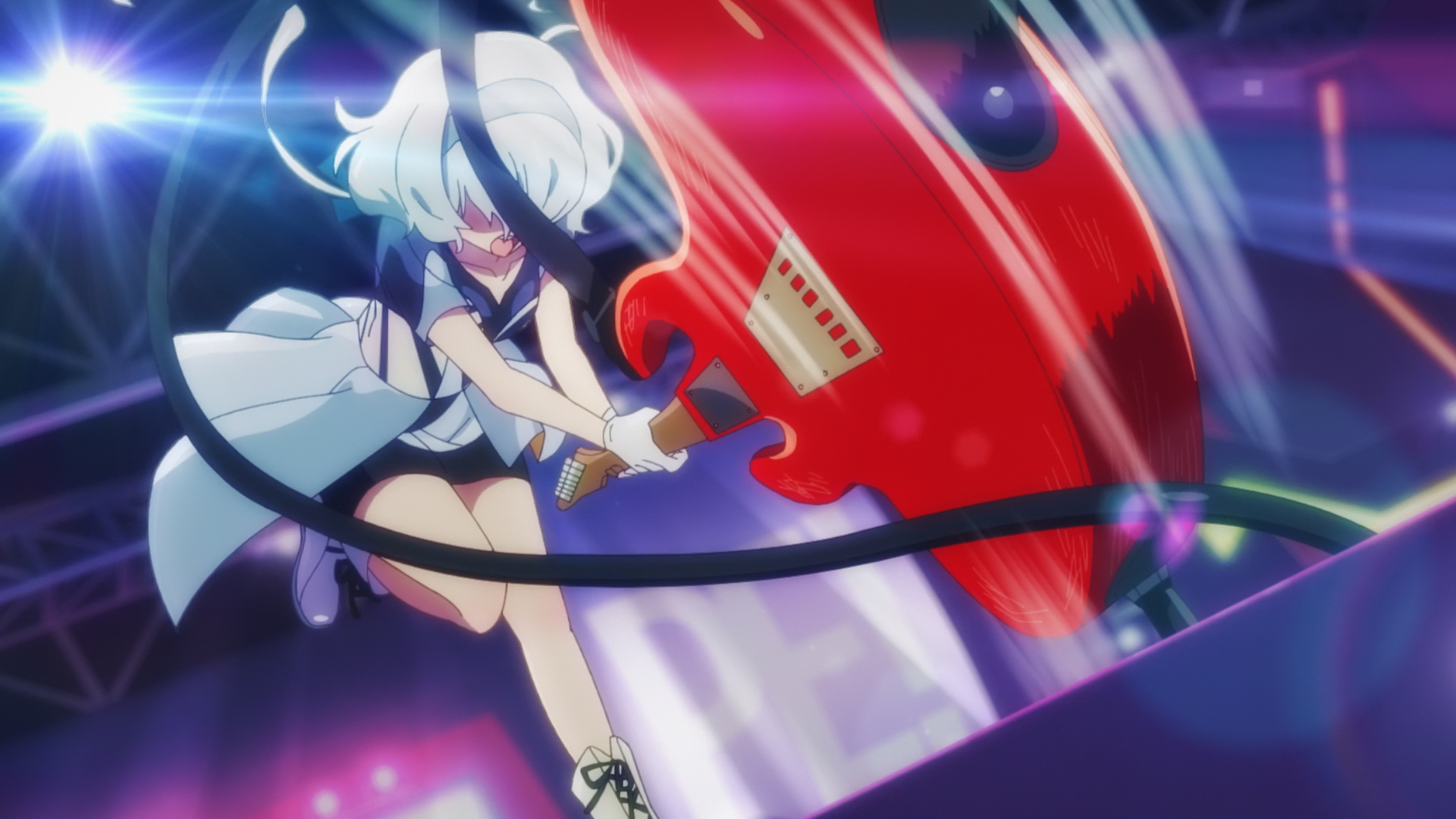 There's a lot to get your teeth stuck into as it fleshes out the girls that maybe were a bit underserved during Season 1, while adding more depth to some of the others in ways that will leave you smiling with glee or eyes popping in wonder. There are key moments for characters like Junko, who must overcome her jealousy of Ai who is being scouted by the very group she used to be a member of before she died; Saki gets to collaborate with her favourite 80s superstar; Lily goes viral in a sing-and-dance off with a fellow child actor; and Tae… goes shopping?!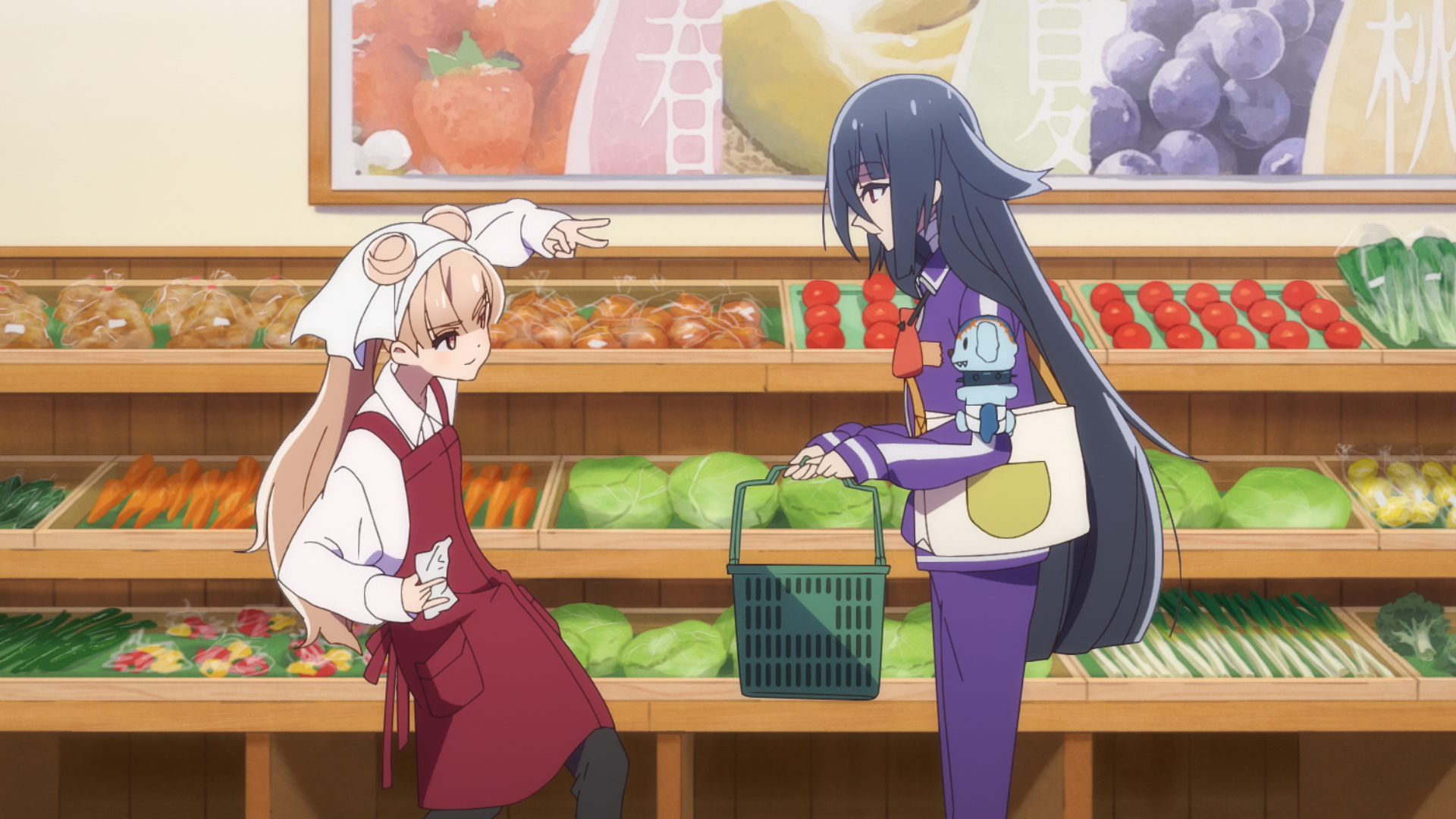 While it's great that these character moments are very striking for their emotional impact (I laughed, cried and everything in between on the way through), it's also good that this season feels more balanced between each of the different characters, and they all get at least an episode to truly shine and show what they are about. I might have wanted a little bit more with Sakura in places, but as she was our main set of eyes in Season 1, I can give it a pass. At the very least, she's still very much the cornerstone of the group and is the one that always brings them back together when something bad happens.
There's an interesting through-line in all this that takes the whole "zombies as idols" concept in an interesting direction where it doesn't matter that they're zombies as the humans and townsfolk they interact with just accept them as the people they are. It's just a nice message for the series to have, along with seeing people coming together as a community in times of crisis, something that is so often forgotten in the real world. Also, it's just nice to have some heart-warming moments that reward the characters for how much they've struggled in their lives, both alive and dead.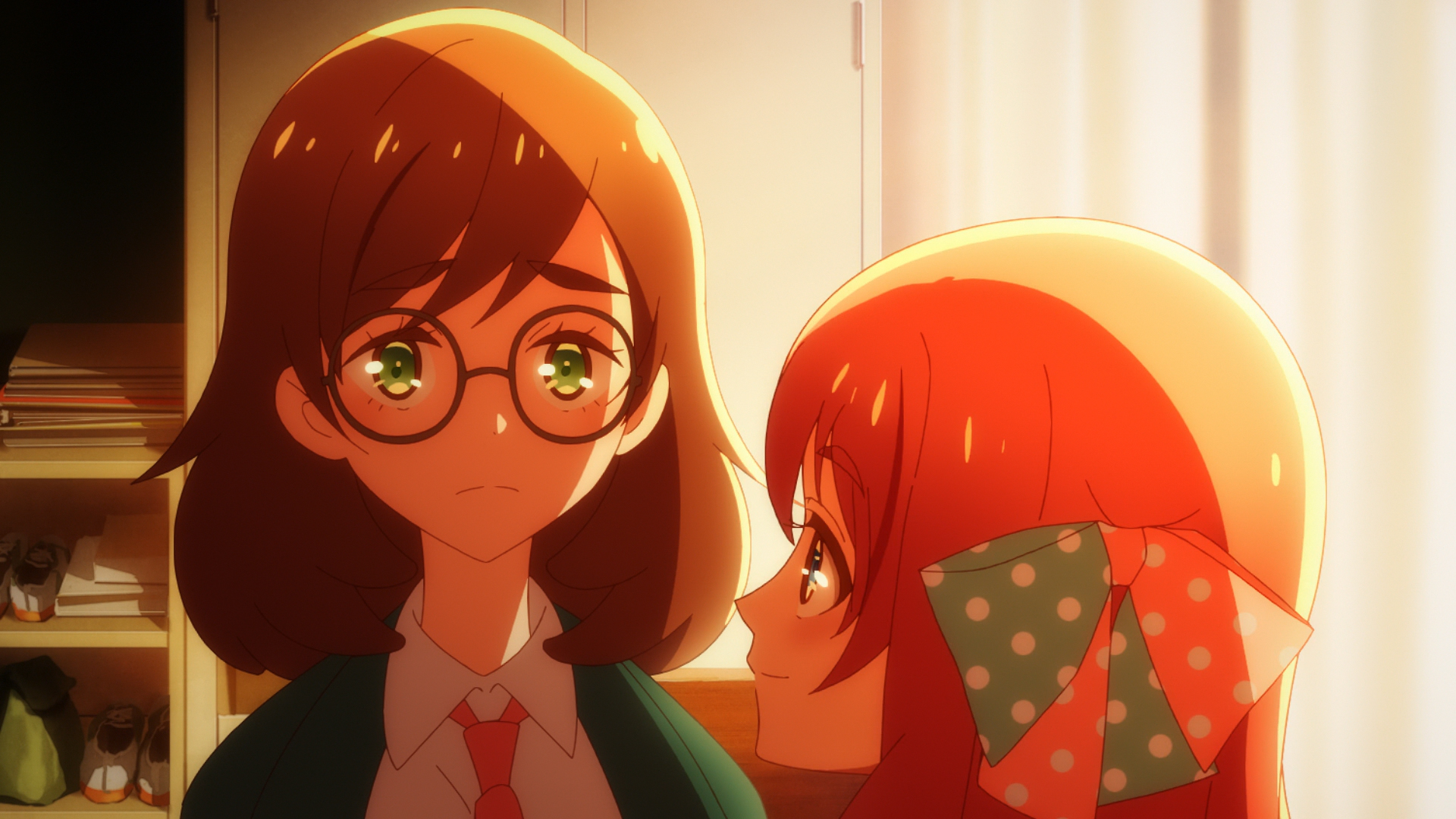 That's not to say they've cut out the comedy around this though, as it doesn't forget that the shock value of seeing a zombie can be hilarious, continuing to build on some points from the first season, like the plight of the poor policeman that keeps stumbling upon them without their human makeup, or the quest that the hard-boiled journalist finds himself on to uncover their true identities. While these gags could have got old quickly, they are never overused or have specific plot implications, so that when they do turn up, they still feel fresh.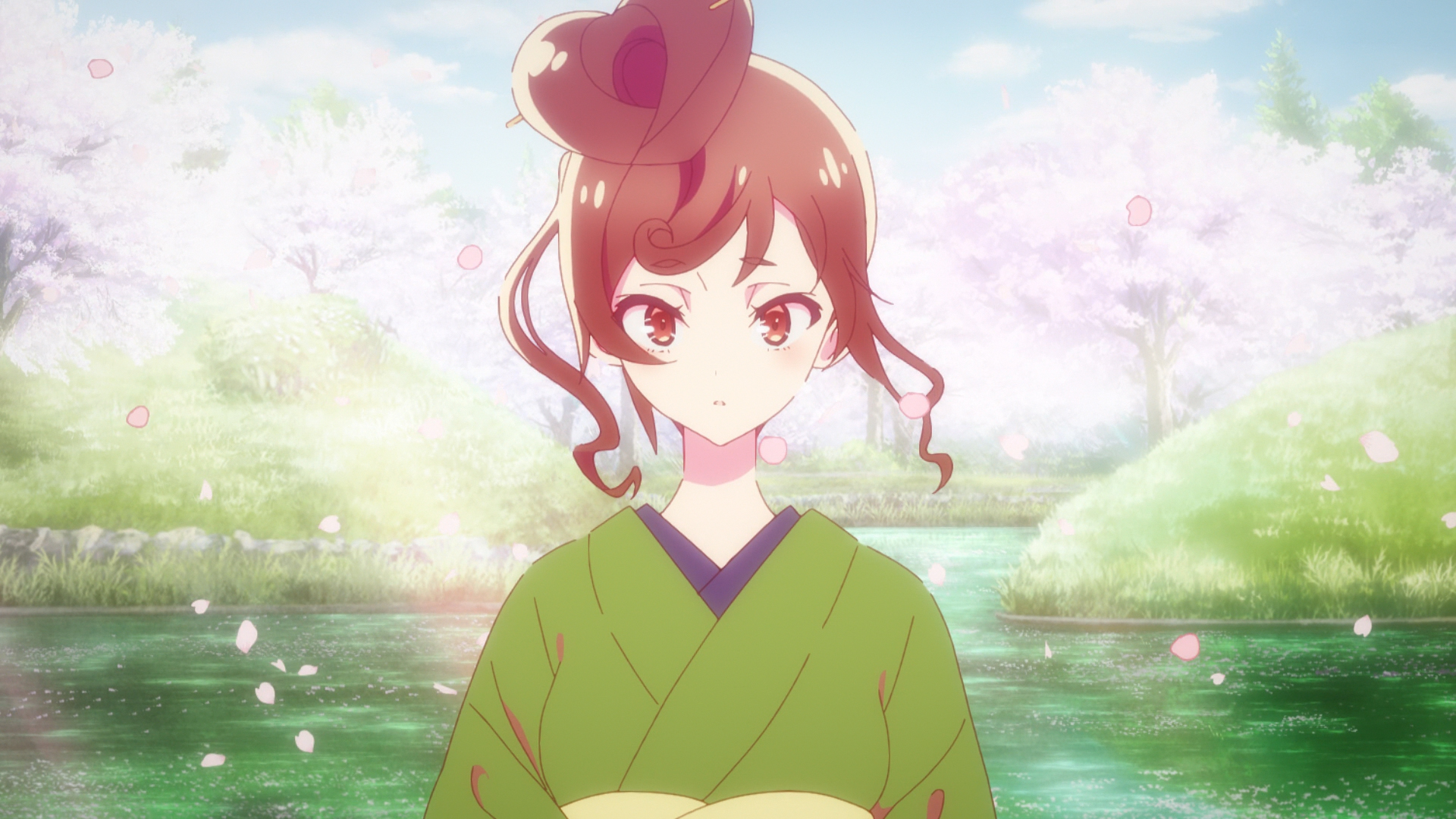 The last few episodes of the show really take a different track, as it pulls you into the main storyline about Saga's curse and the disaster that follows. There's been a renewed focus on disasters in Japanese media following the 2011 Tohoku Earthquake, Tsunami and Nuclear Disaster, and this follows in their wake, but gives things its own unique Saga flavour, drawing on the region's own history and folklore. It's here where we finally get Yugiri's backstory, as well as setting out and explaining a lot of the fascinating lore around why we have zombies running around being idols in the modern day. It's a really well-written piece that brings a lot of the series together, but at the same time could have stood on its own as a more in-depth story.
When it comes down to it, though, this is a daft series about zombies in an idol group, and it's their hilarious and heart-warming antics that save the day. As for their revenge? Well, it comes in an unexpected way, but it's a very satisfying ending that really puts forward both of those two best qualities.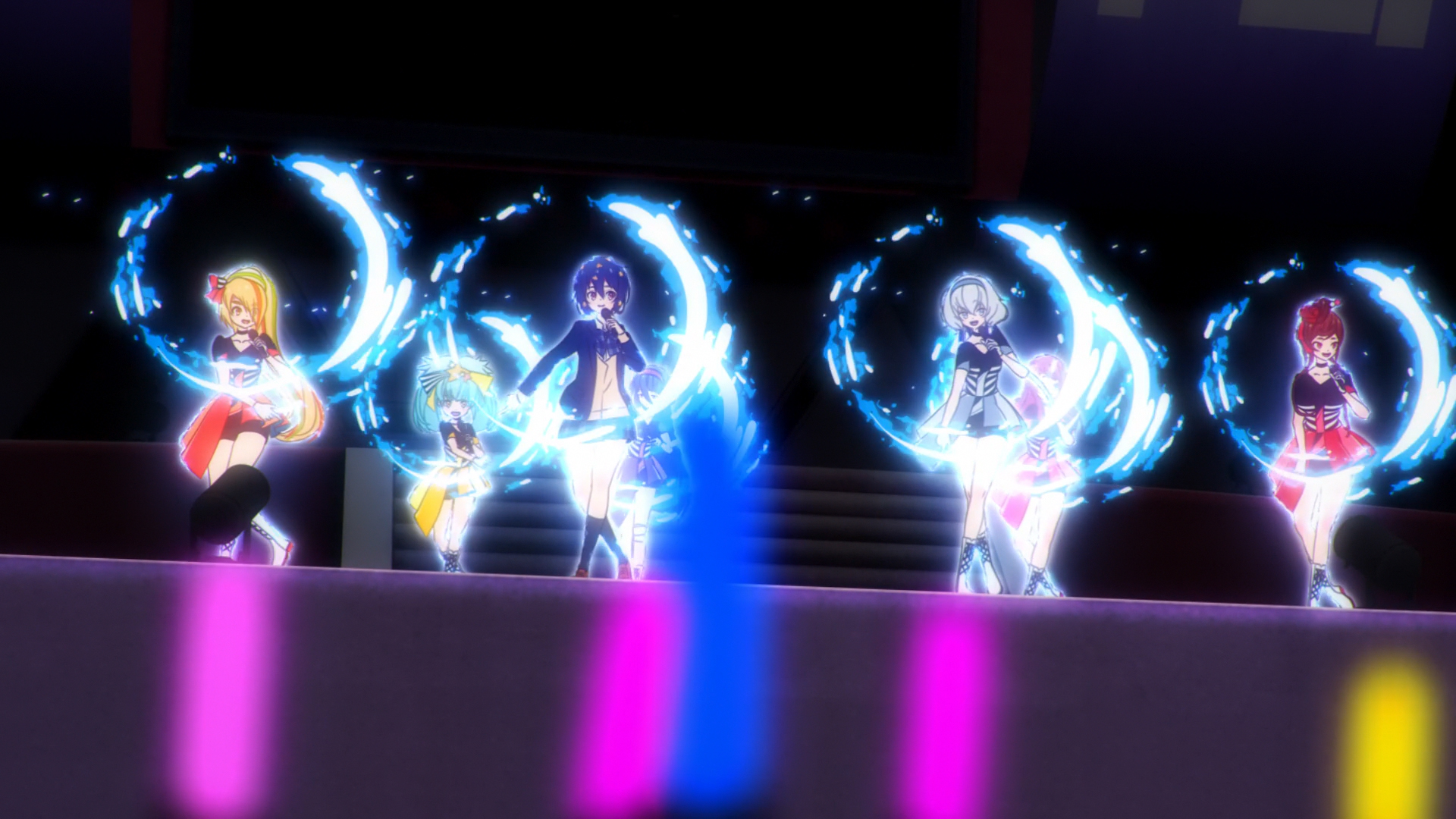 Animation for the series continues to be handled by MAPPA, and it's generally consistent with the first season, offering the same look and feel. It's honestly one of the studio's stronger-looking shows despite how much they are forced to crunch through things these days, and it certainly stands out amongst others that MAPPA put out in 2021 (such as RE-MAIN and Takt Op. Destiny) thanks to its warm and bold visual style with colours that really pop on-screen. There are no real improvements on the CG front for the music sequences, but it is smooth enough to highlight the group's choreography and wild zombie dance moves.
Once again, though, it has some really strong musical numbers throughout, whether that be in updated versions of their signature song "MEZAME Returner", or with some excellent new songs such as "Gekikou Survive", "REVENGE", and "Kaze no Tsuyoi Hi wa Kirai ka?". Oh and let's net forget that in-show viral hit of "Little Bodda Bope". It slightly annoys me though that a few of the songs get the credits overlaid on top of them which spoils their spectacle. The series' score is once again composed by Funta7 and Yasuharu Takanashi and continues to use some familiar themes from the first season (including that one track that reminds me of AKB48's "Ruby") along with some fun new ones, all of which really work with what is going on on-screen.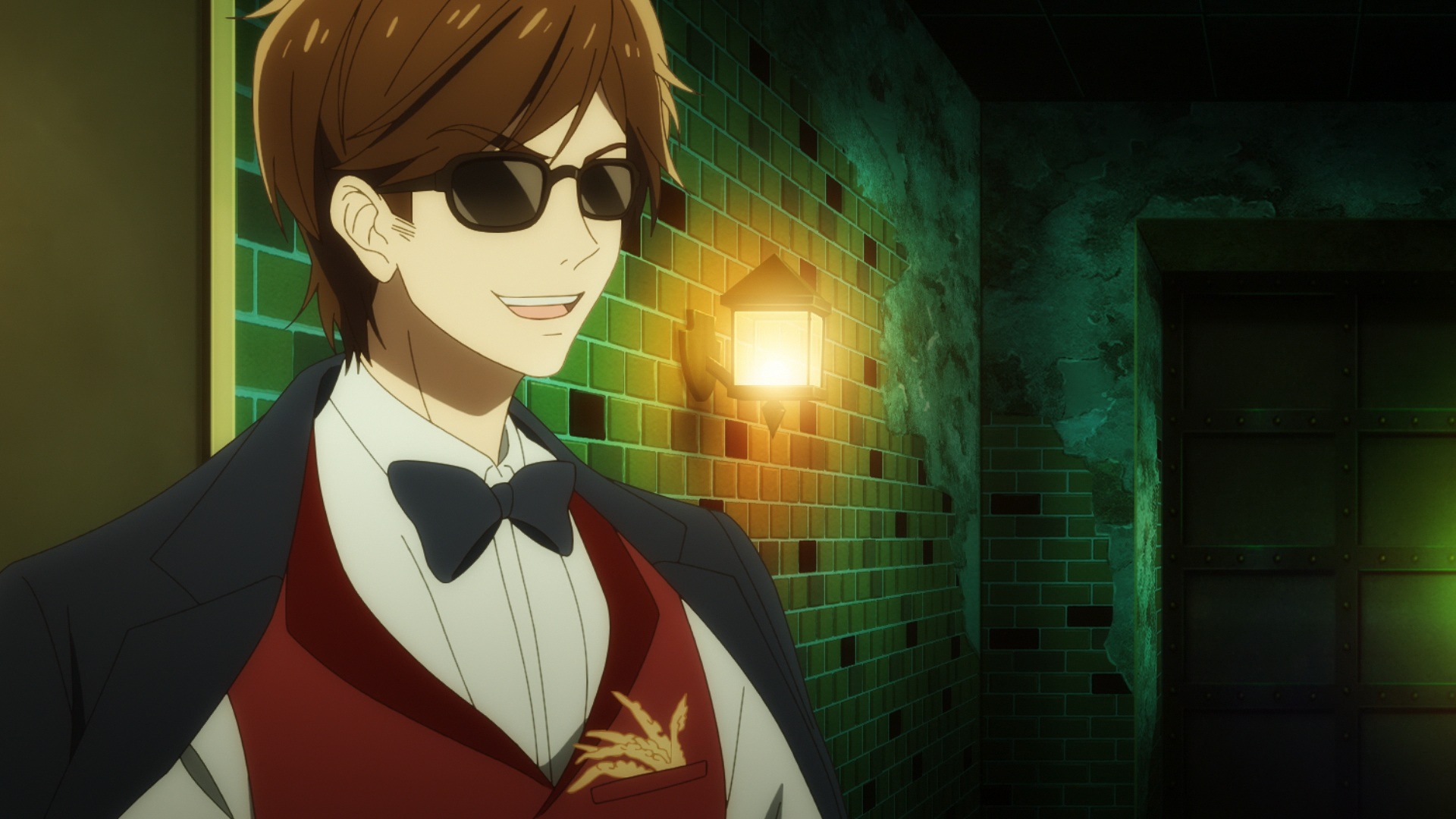 The Japanese voice acting is an absolute joy and still probably the best way to experience this series, with all the main cast putting in some great performances. While Mamoru Miyano steals the show once again with his absolute balls-to-the-wall take for Kotaro, I also have to give it up for Kotono Mitsuishi who gives Tae a lot of expression, even though all she does still is grunt and groan.
For those of you interested in the English dub, I think it works well, with only really Sakura's voice not completely matching with the Japanese counterpart as Brina Palencia sounds a little too mature for the part and I think too much focus has been given to Sakura being the "voice of reason" in the group. Ricco Fajardo still impresses me the most as Kotaro though as he once again goes to town just like Miyano does. One thing with the dub though is that unlike Season 1 there's no English dubbed songs, which can make some of the ones that are supposed to fit into the story feel a little jarring. The song for the dried squid company in Episode 1 for example could have been switched over to English, no problem. Dubbing songs doesn't work for every series, particularly for those that do rely on their music, but at least be consistent about it.
Crunchyroll's release of the series features all 12 episodes across two Blu-ray discs in standard edition format. On-disc extras include a very stylistically produced interview with the Japanese cast members, a range of promotional videos for the series (two starring Mamoru Miyano and one each for the main cast members) and textless opening and ending songs.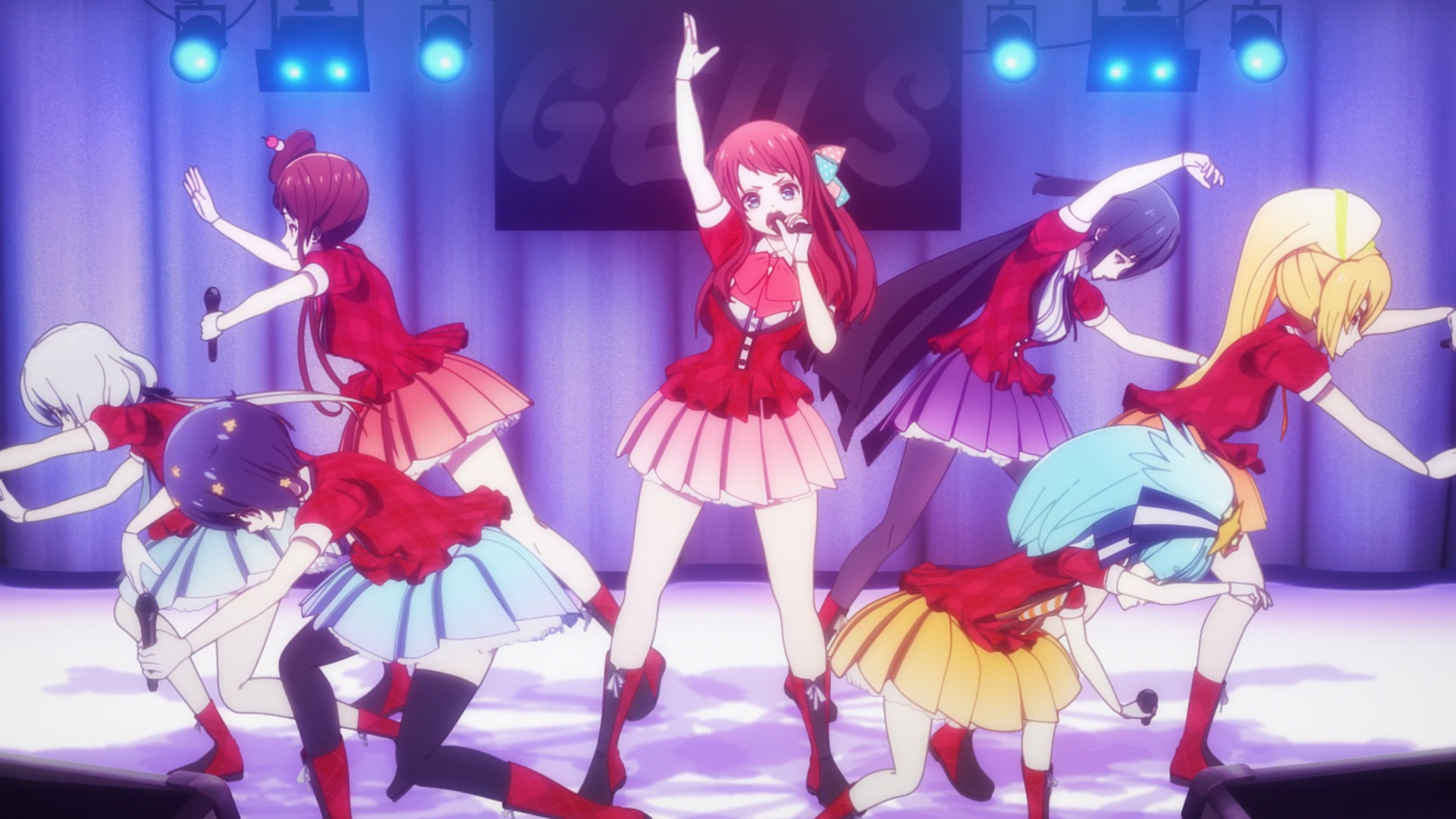 Overall, Zombie Land Saga Revenge is a perfect follow-up to an already incredible first season that delivers not only zombie horror comedy and thrilling idol songs but also successfully builds upon its existing characters and world to create a very heart-warming and thrilling storyline. A truly special series in MAPPA's repertoire, this deserves to be seen and I can't wait to find out where it goes next.