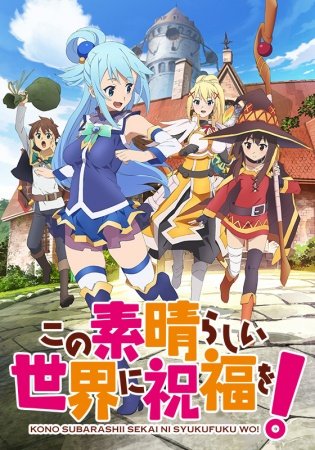 What if, when you die, you were given the chance to be reborn in another world tasked with defeating a demon lord? This is the choice that the shut-in main character of KonoSuba: God's Blessing on This Wonderful World, Kazuma, must make after he pushes a pretty girl out the way of an oncoming tractor (that he saw as a massive truck) and dies from shock. A pretty (but rude) goddess named Aqua greets Kazuma in the afterlife and informs him that if he should decide to go to this other realm, he may pick one item to go with him: whatever he desires. Our hero decides that the best possible solution to this problem (and out of spite towards Aqua's lack of caring) is to simply take the goddess with him. And so begins the unfortunate – I mean, brilliant – adventures of Kazuma.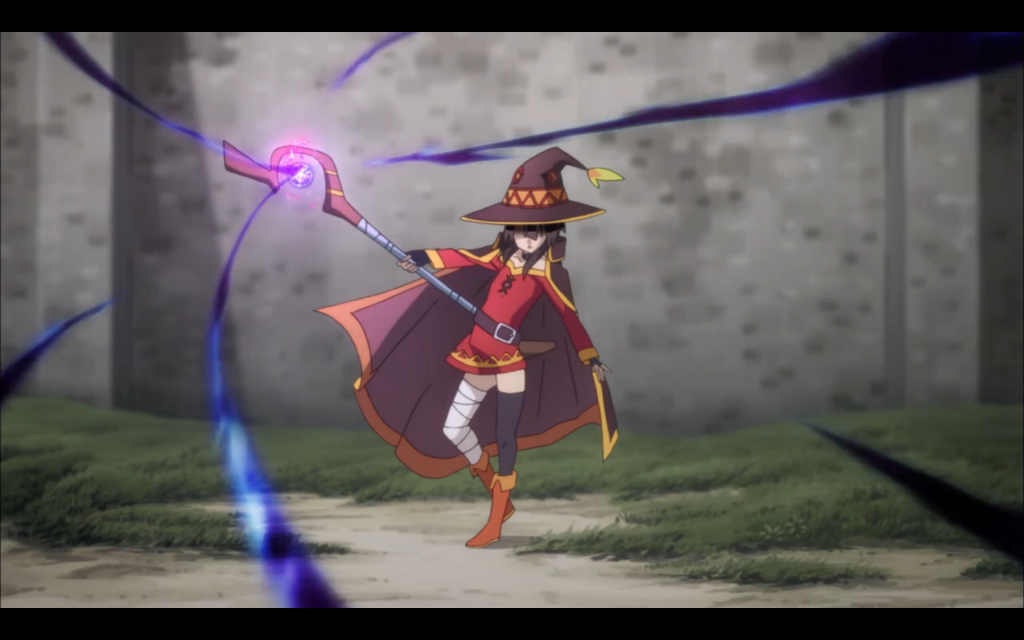 As Kazuma soon discovers in this new world, nothing in life is that simple. After joining the guild in the starting town he's landed in, Kazuma finds out how unfair his new reality really is. His stats (like those you'd find in an RPG), apart from intelligence and luck, are below average, which doesn't offer him many choices for his life as an adventurer. Meanwhile Aqua has brilliant stats, apart from intelligence and luck, and can choose any job she'd like, even one of the highest: Arc Priest. Could things get any worse for Kazuma? Well, yes, things could definitely get worse. As he and Aqua attempt to take on many quests around the city they all end in failure. To make matters worse, their party is soon joined by an Arch Wizard, Megumin, who can only fire off her magic once a day; and a knight, Darkness, who can't even hit a target standing still (and really enjoys being hit by enemies…). This party truly isn't a useful one and, try as he might, Kazuma just can't get away from the trio of idiots.

At its core KonoSuba is a comedy centered around the trials and tribulations of adventurers, showing that life is perhaps not as easygoing as it would be in an RPG. Even if this isn't a video game, Kazuma manages to pull many links between the two and his extensive knowledge does come in handy. As a viewer it's great to watch the similarities, especially with quests and the useless party members (I mean normally we're only stuck with one, but Kazuma has three to deal with!) and the anime does nothing but amplify this feeling. I'm a massive JRPG fan, which is something I've probably mentioned in previous reviews. If I'm not watching anime or have my head stuck in a book, I'm off in some far off world with sword in hand, ready to slay some evil monster – because someone has to, right? It's a genre of video games that I appreciate a lot and KonoSuba captures the feeling and tropes of fantasy worlds extremely well.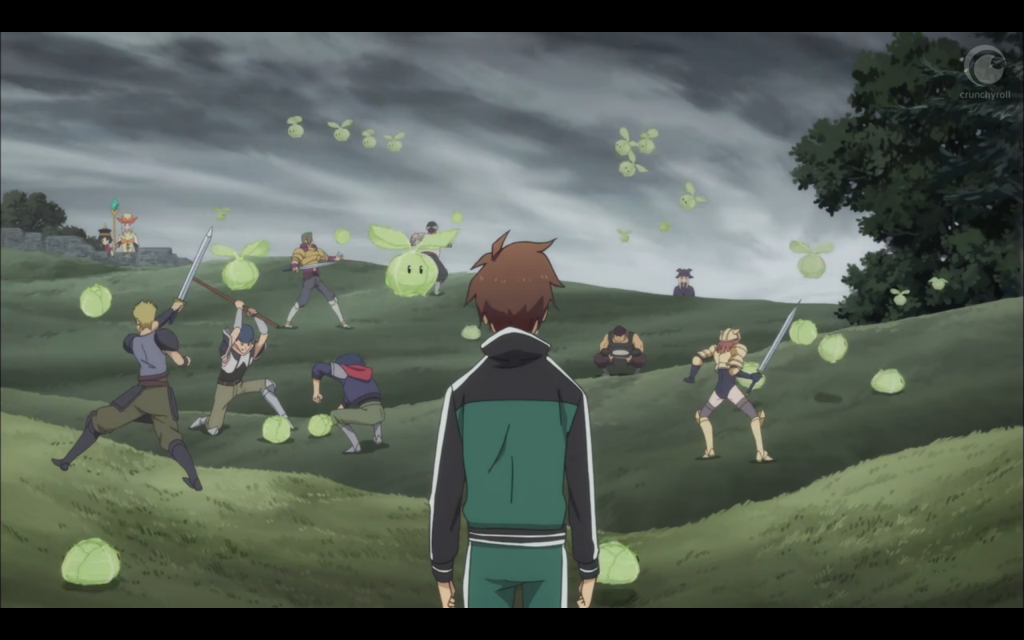 Almost every episode of the anime features an "emergency quest" of some description that Kazuma and friends are dragged into helping with. Half the time these quests have come into play because Kazuma or one of his 'helpful' party members have angered some evil monster, but there are some more random quests to balance things out. My personal favourite is the Cabbage Quest. This quest involves defeating and rounding up a flying hoard of cabbages, yes cabbages, that are flying toward the city. If this were a video game it would be a pretty low level quest and the type you just can't be bothered completing, which KonoSuba knows and plays with wonderfully by having Kazuma make numerous comments about how he wishes he could just go back to bed. The series manages to make fun of every aspect of a JRPG that you possibly could in some fashion or other, and I quickly fell in love with the somewhat quirky humour on offer.

The series is made up of only 10 episodes, which is a shame as I was left wanting just a little bit more. However, it is worth noting that a second season has now been confirmed to be in production. Earlier episodes fare better in my favour as early on, each episode would include two different, but often linked, stories, whereas later we're stuck with just one. This isn't a bad thing on average but it does mean there were more episodes that I disliked by the end of the series's run than those that I liked – although every single episode had something going for it. It's rare for me to seriously sit down and watch a comedy of any sort, it's not really my thing, but KonoSuba had me eager to view the latest episode every week purely because of how much fun I was having. I think there is something special here and I'm glad that I decided to give it a shot.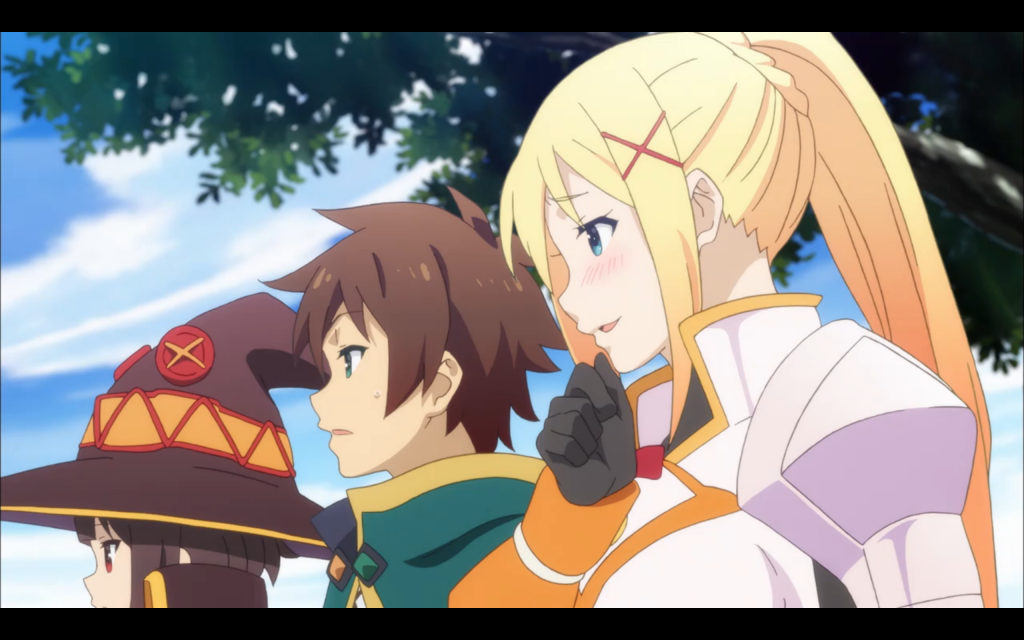 Animation has been handled by Studio Deen and leaves me with mixed impressions. Overall the show looks pretty cheaply made, and although certain scenes are quite impressive, the first few episodes just look awful. The animation was not even slightly consistent from scene to scene where the characters are concerned and they often looked horribly off-model. KonoSuba is a really colorful fantasy world but early on, the environments are fairly bland. It wasn't until the fourth or fifth episode that Studio Deen got a handle on the quality. I'd imagine that the quality would be especially jarring to anyone who had previously seen the artwork for the light novel source because it's much better than what Studio Deen provides. Thankfully KonoSuba isn't the type of show that requires wonderful animation (even if it would have been nice) and gets by just fine even with its oddities, but potential viewers should definitely take note that this won't be winning any awards for its art.

Music for the series has been provided by Masato Kouda, who also worked on the soundtracks for Magical Warfare and Maria the Virgin Witch. I wouldn't say it's the kind of music I could listen to away from the anime but played along with the show it works wonderfully, highlighting the dramatic moments only for the bubble to be burst. It's neither a bad soundtrack nor an amazing one, but I'd say it generally works really well. No complaints in that regard here.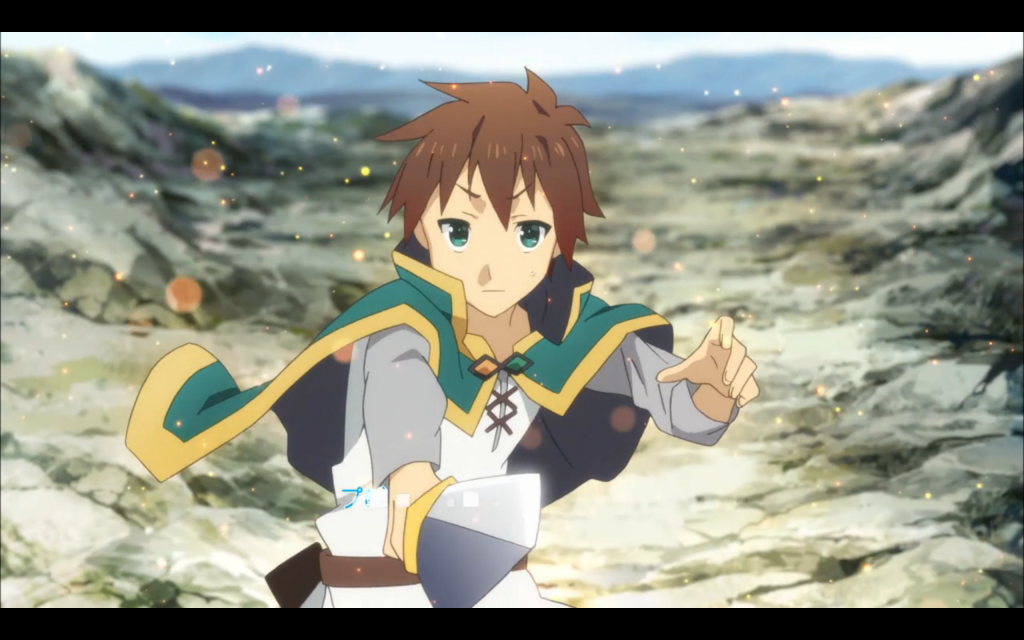 I can't say that I have any complaints regarding the cast of voice actors either. Our cynical hero Kazuma is voiced by Jun Fukushima (Shinsuke Chazawa in Shirobako, Shoukichi Naruko in Yowamushi Pedal), who I'd previously not paid much notice to but felt provided a really great performance here. Kazuma is a very passionate character and it's key that his VA can swap between his distrusting, cynical attitude and that of his more laid-back nature, which Fukushima does wonderfully. Aqua is handled by Sora Armamiya (Toka Kirishima in Tokyo Ghoul, Akame in Akame ga Kill!) and, like Fukushima, manages to balance Aqua's split personality quite well. The goddess goes from being on top of the world to being crushed by her debts on a daily basis and it's brilliant to see someone express that so clearly. Rie Takahash (Miki Naoki in School-Live!, Dorothy in Maria the Virgin Witch), who plays Megumin, and Ai Kayano (Shiro in No Game, No Life; Kyouka in Fairy Tail), who plays Darkness, are both fitting for their characters as well. They're perhaps not as impressive as the actors playing Kazuma and Aqua, but given the roles they're voicing, I'm certainly pleased with the result.

By the end of KonoSuba I'd fallen in love with the story of these hopeless heroes. I find myself excited for the second anime season and am hoping that someone will license the light novels. I even enjoyed the show enough to watch the earlier episodes twice through! There may have been some teething problems with the animation and some of the jokes just weren't funny, but I think overall this was a pretty memorable comedy. It definitely gained a new fan in me. If you want to check the series out for yourself then you can find it streaming on Crunchyroll.