In the distant future, the nature of combat has changed. Wars are no longer fought with human combatants but instead with Objects, massive spherical tanks, impermeable to standard weaponry and armed to the teeth with the very latest in destructive firepower. However, all of that stands to change when Qwenthur Barbotage, a student studying Object design, and Havia Winchell, a radar analyst, are suddenly plunged into a battle of unwinnable odds when a plan goes awry. With nothing but basic equipment and their wits, the duo scramble to save themselves as well as the lives of their fellow soldiers from certain doom at the hands of an Object, changing the world's perception of the behemoths forever in the process.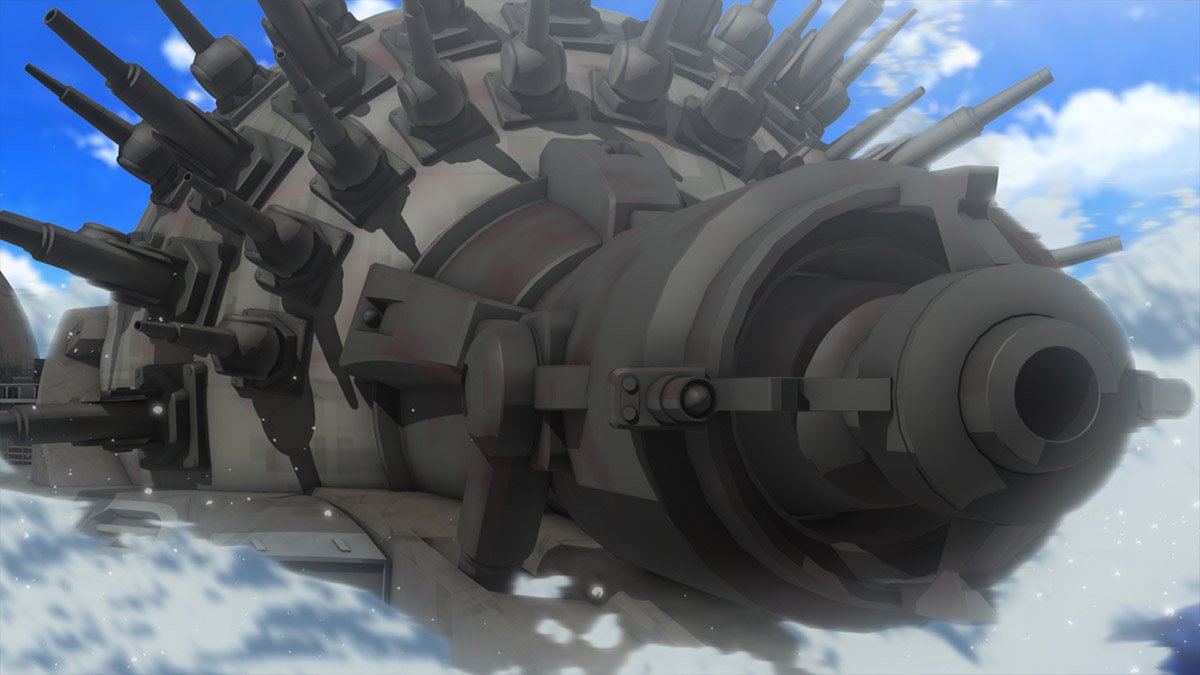 Normally, when you think about the mecha genre in anime, your mind generally jumps to shows like Mobile Suit Gundam, with giant humanoid robots tussling it out with each other with giant laser swords and the like. Honestly, it's really quite disappointing just how rare it is to find a show that doesn't fit into those preconceived expectations of what a mecha anime is. Enter Heavy Object, an adaptation based on the novel series from author Kazuma Kamachi, creator of A Certain Magical Index and A Certain Scientific Railgun, which might be the first entry into the mecha genre I've seen that I can call fresh in quite a long time.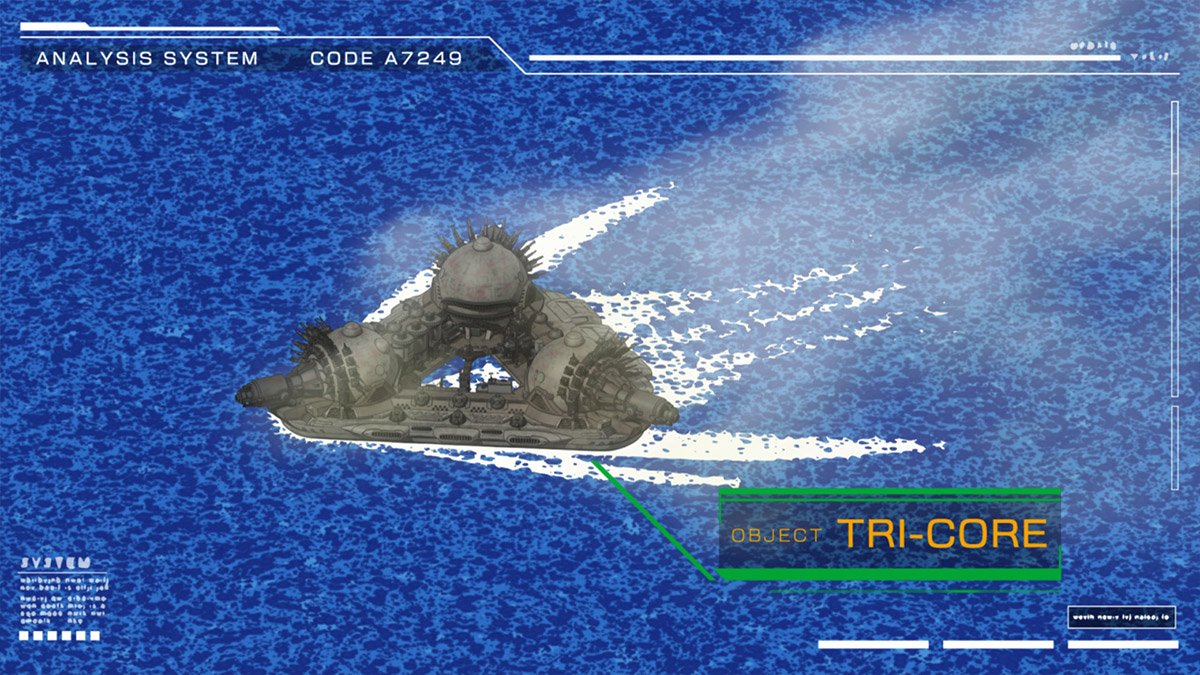 Although the two series are very, very different in most regards, when it comes to the general premise of each episode, the most obvious comparison that comes to mind is Metal Gear Solid, to the point where I'm certain the first three episodes being set in Alaska had to have been some sort of reference to the first entry in the illustrious game franchise. Each short arc tends to centre around Qwenthur and Havia sneaking around a variety of locations, on stealth missions attempting to take out these nigh indestructible Objects on their own. It's this general premise that made me really like Heavy Object, because whilst it is still a show all about mecha, the majority of the running time isn't spent on watching the protagonists' mecha dispatching Grunt mecha in increasingly similar and trite scenarios, but instead has the two lead characters having to think on their feet in order to save the day. Nothing against the likes of Gundam of course, but it is just really refreshing to see a mecha show that differentiates itself a bit from what everyone else is doing. The whole series also is just generally a lot of fun to watch, which is mostly due to two very likable and energetic leads, as well as a light tone and a genuine sense of adventure that is conjured up via the globetrotting nature of the series, as our protagonists go from the icy tundras of the Antarctic to tropical locales such as the Oceania or even naval battles in the Mediterranean.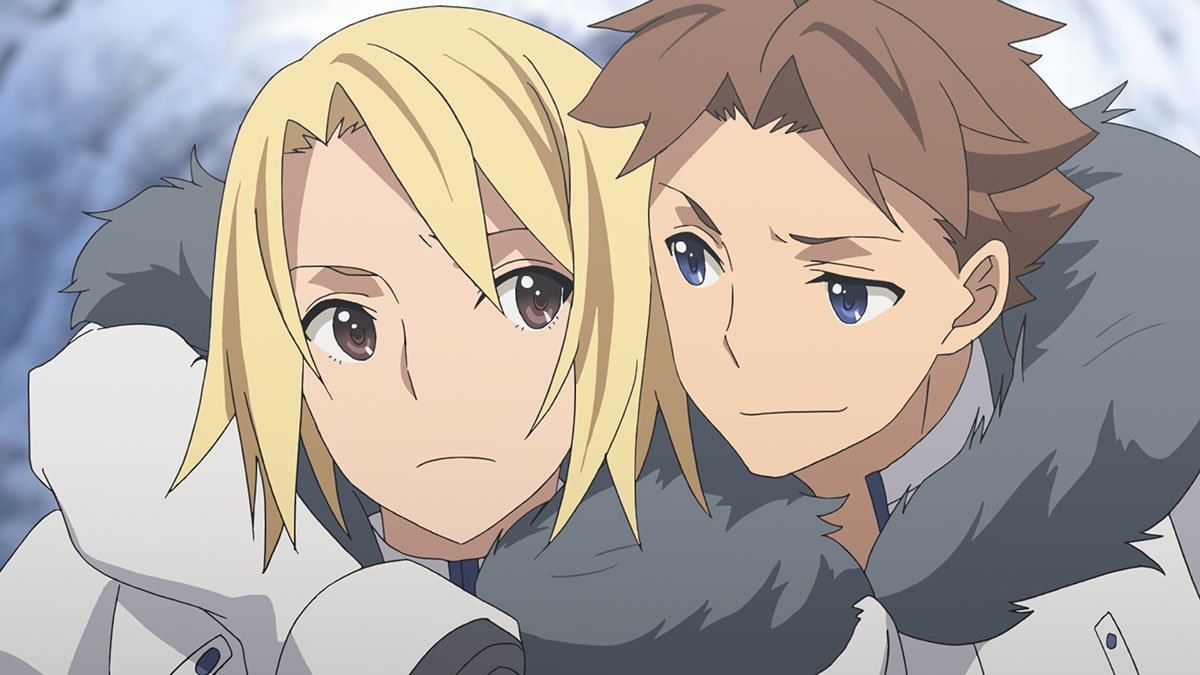 One of the only real downsides to Heavy Object is whenever it tries to squeeze in attempts at ecchi comedy because it doesn't work, as it rarely does. Any and all attempts at jokes of this nature fall flat, offering nothing really new or funny, and just being quite cringe inducing. There's also this off-putting recurring gag (?) where Qwenthur and Havia's superior, Frolaytia, seems to reward the duo's efforts with a peek up her skirt, or the promise to stomp on one of them for sexual gratification. It didn't really affect me too much, but I could certainly see it making some people uncomfortable.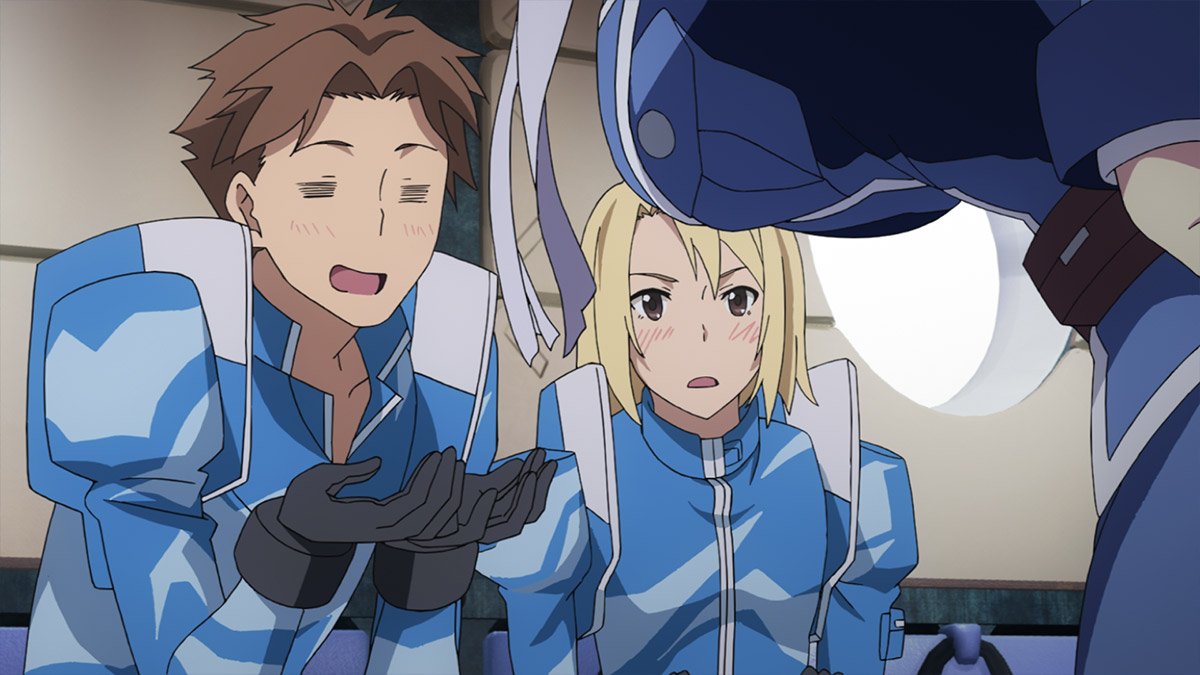 The only other lacklustre element comes from the characters in general. Although they are fun and likable, as I mentioned, they are painfully lacking in any sort of depth. You can call Qwenthur the 'Heroic One' and Havia the 'Pervy One' and not be oversimplifying their characters at all. Havia does become a bit less of a coward later on in the series, and he does get one nice moment of character at the tail-end of one of the episodes, but neither of the pair ever receives anything really substantial. The only character who does receive anything of the sort is the Frolaytia, who gets a backstory at the end of this first half, that is surprisingly dark considering the tone of the rest of the series, but does work in fleshing out her character. I can only hope that the other main characters receive the same kind of treatment in the show's second half.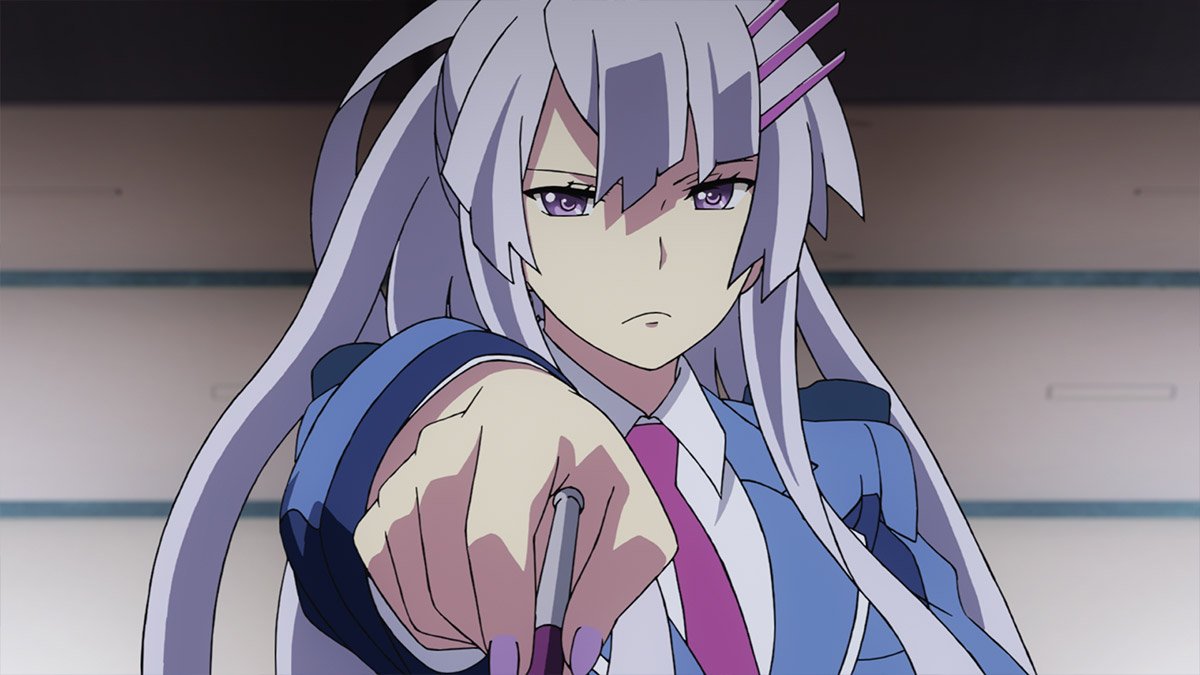 There is also something of an attempt at a romance between Qwenthur and Milinda, the pilot of an Object in possession of the nation that Qwenthur and Havia fight for, but it's incredibly half-hearted and barely even worth mentioning. Qwenthur and Milinda rarely have any screen time together, and when they do, the chemistry between the two is incredibly sparse. Again, perhaps this element will gain more focus during the show's second half, but I'm not holding my breath.
Animation for Heavy Object is a joint effort between JC Staff (A Certain Scientific Railgun, Toradora, Azumanga Daioh) who handle all the 2D animation and SANZIGEN (The Heroic Legend of Arslan, Black Rock Shooter, BBK/BRNK) who focus on the 3D elements. Working together, the pair manage to create a fairly good-looking show, with some very impressive looking CGI that doesn't look out of place like the majority of CGI in anime tends to.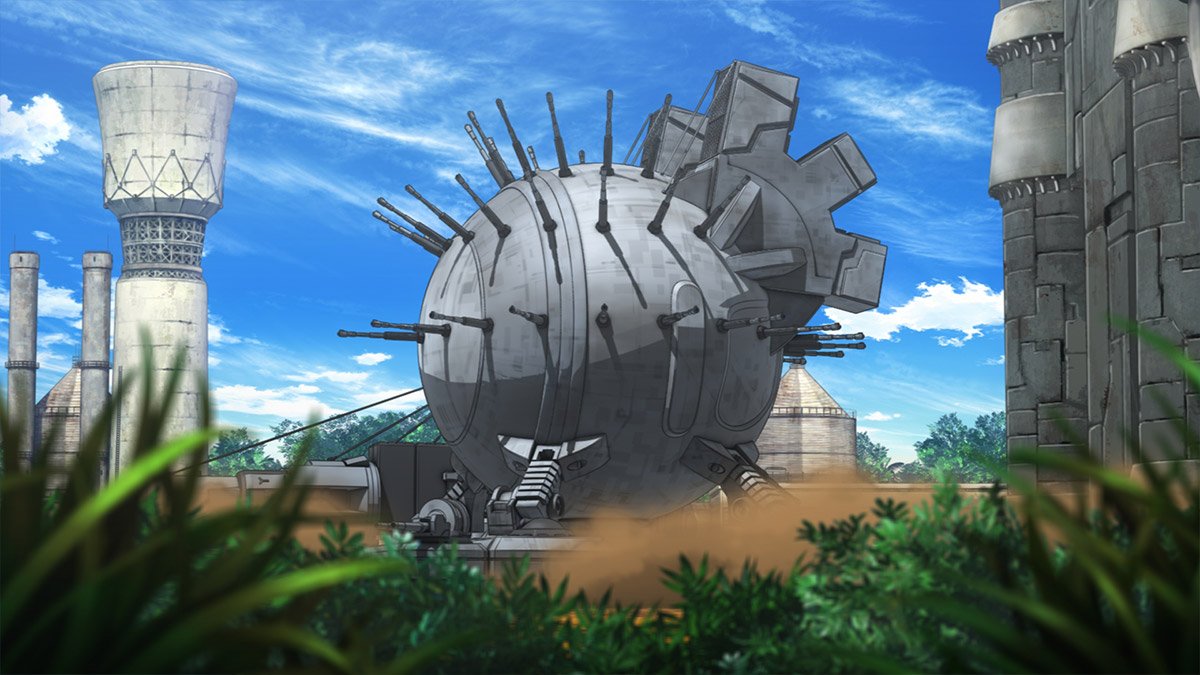 Funimation UK's release of Heavy Object contains both the Japanese audio as well as an English dub track, and, overall, I was very impressed with the quality of the dub. Led by Justin Briner (My Hero Academia, The Heroic Legend of Arslan, Drifters) and Micah Solusod (Brother's Conflict, Blood Blockade Battlefront, Soul Eater) as Qwenthur and Havia respectively, I think the two have a lot to do with how instantly likably the characters come across, which helps carry the whole show. The supporting cast also includes some good performances from the likes of Morgan Garrett, Alexis Tipton and John Michael Tatum.  
Keiji Inai and Maiko Iuchi both provide music for the series, which seems to alternate between a traditional orchestral score, electronic, almost dubstep-like music, and heavy rock, which make for a pretty great and varied soundtrack. The opening for Heavy Object is "One More Chance!!" by ALL OFF, which I was a huge fan of. It manages to combine heavy metal and J-Pop, which you wouldn't really think would work well, yet it manages to be infectiously catchy. The ending is a softer sounding track, but is still really enjoyable, although I'm not sure exactly how well it fits with such an action heavy show.
Extras included on this release include a clean OP, a clean ED, trailers and commentary tracks.
In Summary
As long as you can put up with a bit of less-than-stellar comedy, the first half of Heavy Object delivers a large dose of unique and incredibly fun mecha action.