Crunchyroll & Funimation Reveal Second Wave of Winter 2018 Anime Simulcasts

NormanicGrav
•
Distributors Crunchyroll and Funimation have revealed their second wave of simulcasts and simuldubs for the upcoming Winter 2018 anime season. These titles will be streaming in both Japanese with English subtitles on Crunchyroll and dubbed in English on Funimation. We can confirm that most of the regions have been revealed at the time of this article.
Bare in mind that so far only two of them have been confirmed for Funimation's streaming service (aka given the simuldub treatment), but we will specify which ones in the list below. Without further ado, here are the second wave of titles coming to the services: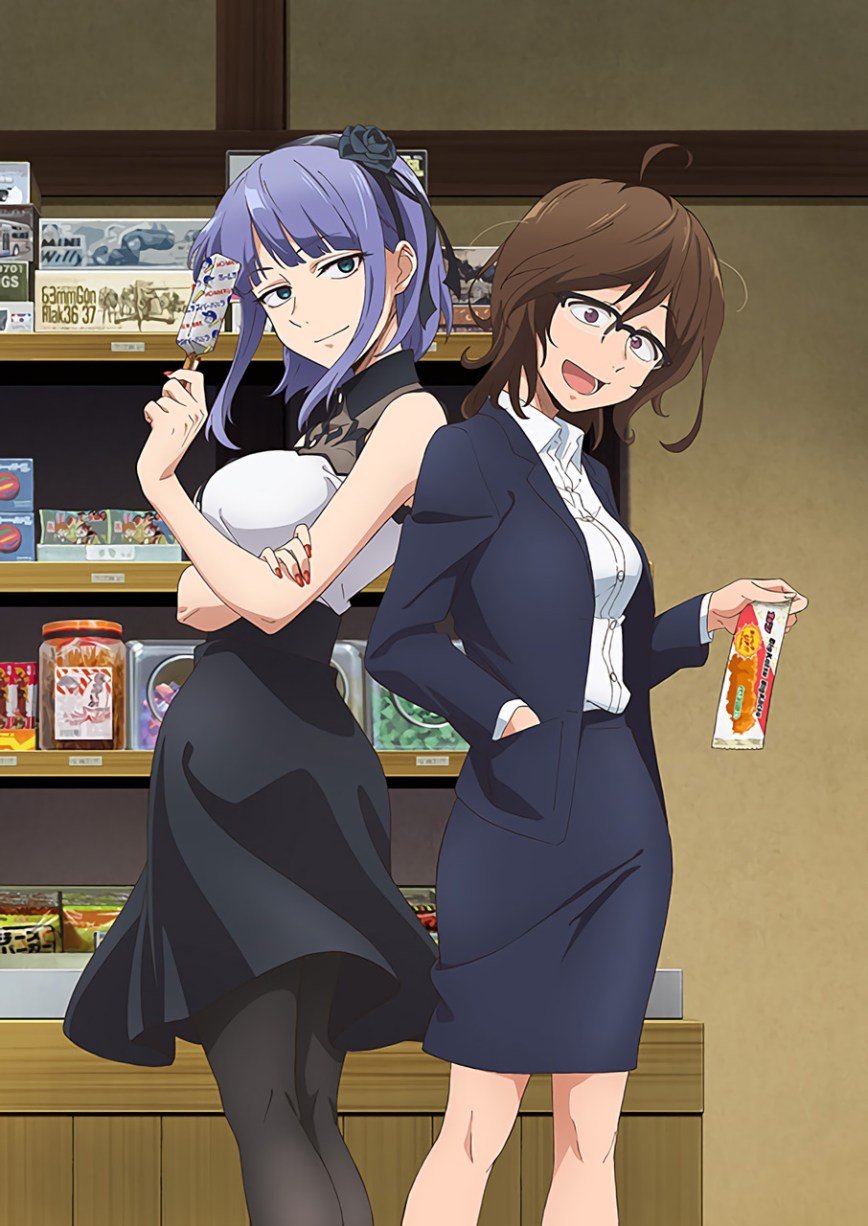 Dagashi Kashi 2
Crunchyroll regions: TBC
Funimation regions: US & Canada, UK & Ireland
The queen of succulent snacks is back with Dagashi Kashi season two! As Kokonotsu continues on his path to become a manga artist, Hotaru refuses to give up on bringing him to the side of Japanese snack foods. With new faces and new tasty treats to try, will Kokonotsu finally be swayed to take over his father's sweet shop or is it time to move on from this small town and follow his manga dreams?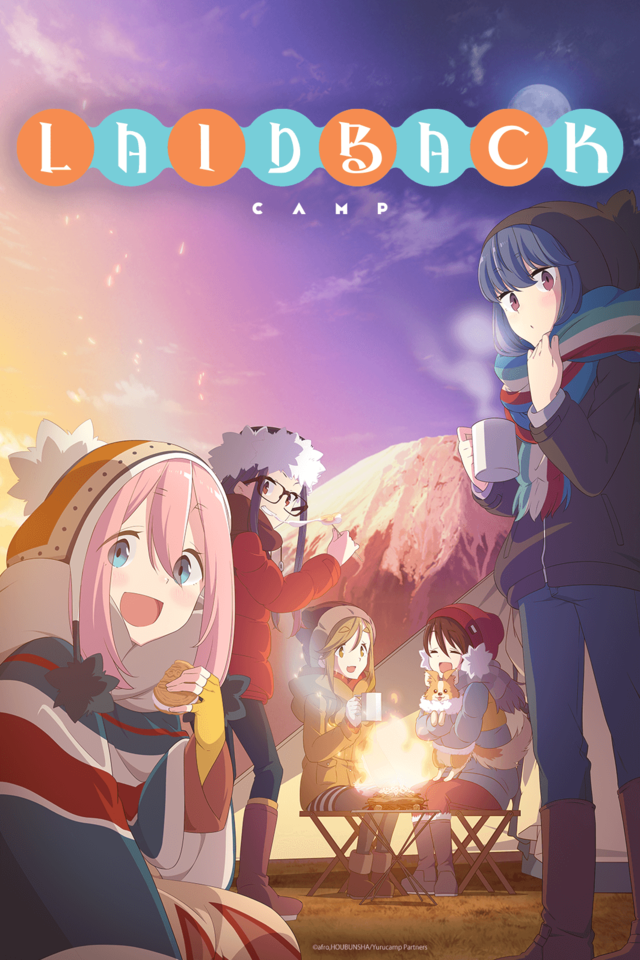 Laid-Back Camp (Yuru Camp△)
Crunchyroll regions: Worldwide except for Asia
Nadeshiko, a high school student who had moved from Shizuoka to Yamanashi, decides to see the famous, 1000 yen-bill-featured Mount Fuji. Even though she manages to bike all the way to Motosu, she's forced to turn back because of worsening weather. Unable to set her eyes on her goal, she faints partway to her destination. When she wakes up, it's already night, in a place she has never been before, with no way of knowing how to get home. Nadeshiko is saved when she encounters Rin, a girl who is out camping by herself. Together they gather around a crackling fire to warm themselves up, absorbed with the quiet of their lakeside spot. As they slurp on curry noodles cooked on an open flame, the moment they're waiting for eventually comes.

"Look… Mount Fuji."

This outdoorsy girls story begins with this first encounter between Nadeshiko and Rin.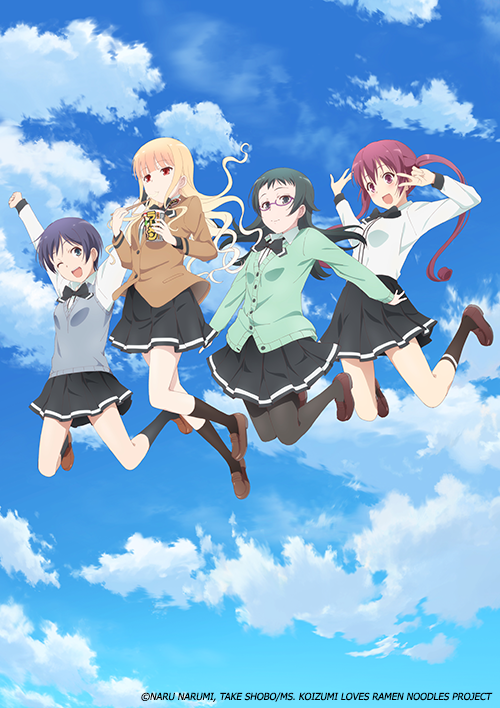 Ms. Koizumi Loves Ramen Noodles (Ramen Daisuki Koizumi-san)
Crunchyroll regions: Worldwide except for Asia
A cool girl who rarely speaks… The mysterious transfer student Koizumi-san doesn't get along with others very well, but she's actually a professional when it comes to ramen, who seeks out delicious ramen every day. Now serving up a truly authentic ramen story!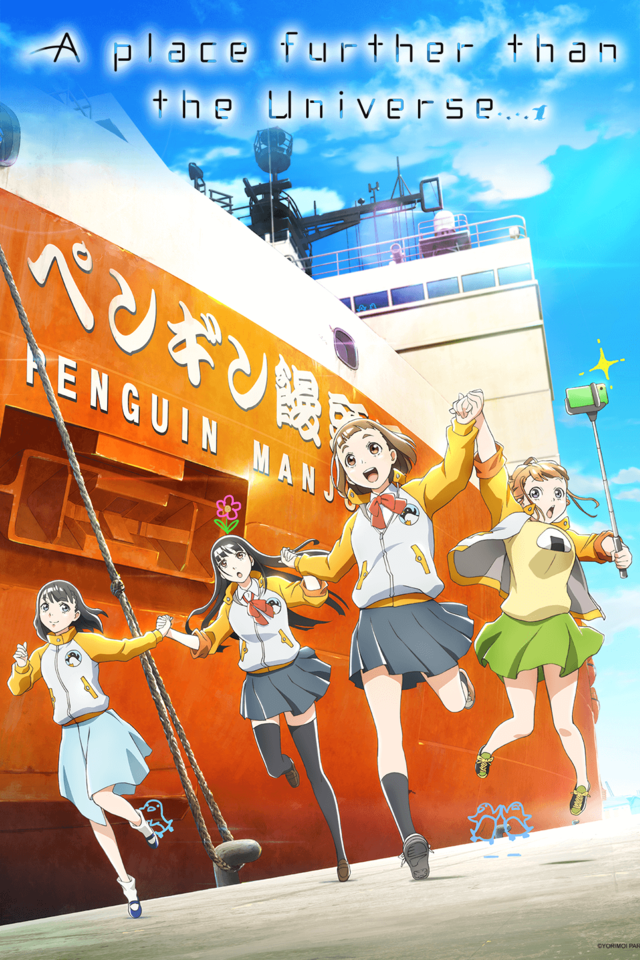 A Place Further Than The Universe (Uchuu yori mo Tooi Basho)
Crunchyroll regions: Worldwide except for Asia
Scenery that we have never seen. Sounds that we have never heard. Scent that we have never smelled. Food that we have never tasted. And the surge of emotion that we have never experienced. This is the expedition of recollecting the pieces torn apart and sensation left alone. When we reach that place, what will we think? Howling, 40 degree angle. Raging, 50 degree angle. Shouting, 60 degree angle. A wilderness beyond the heavy sea. The furthest south, far from civilization. At the top of the Earth. We will find lights through the girls' eyes to live tomorrow.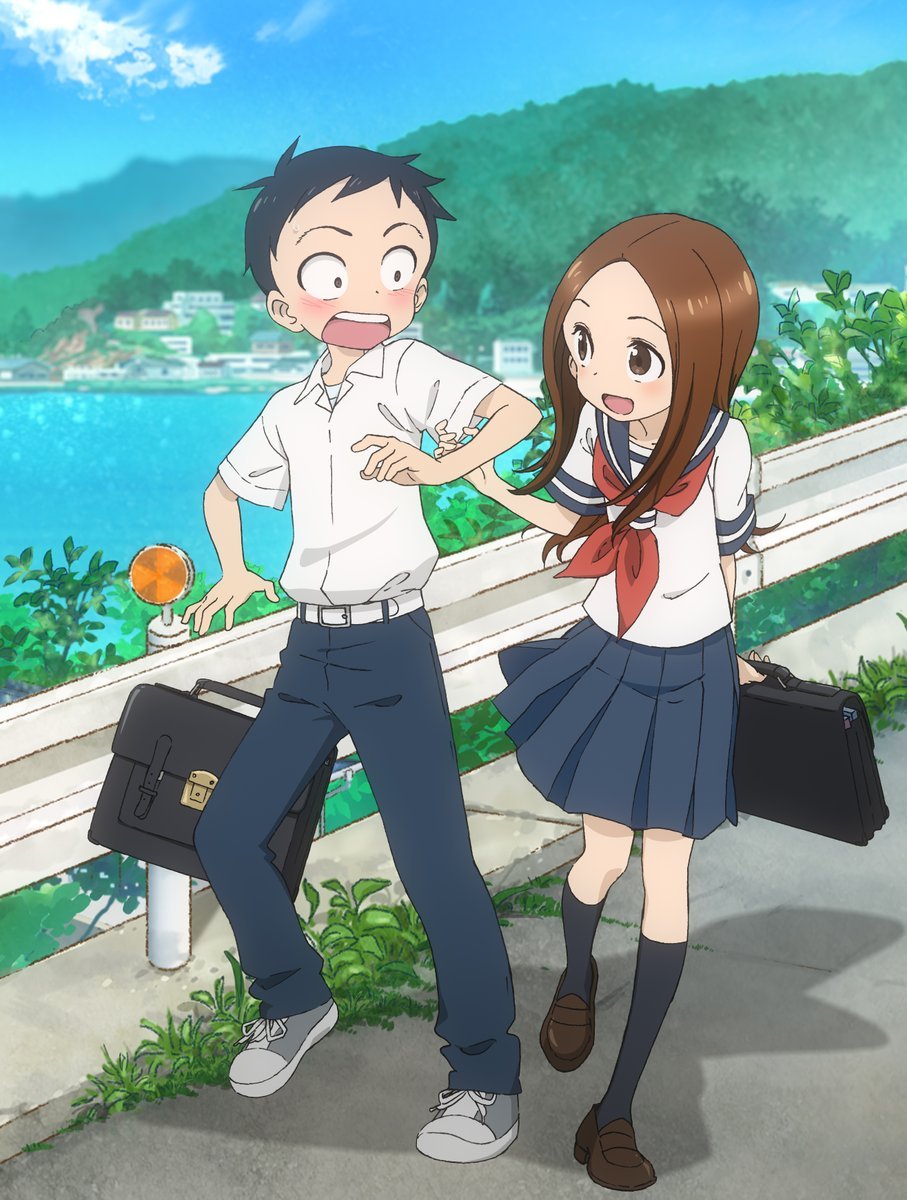 Skilled Teaser Takagi-san (Karakai Jouzu no Takagi-san)
Crunchyroll regions: TBC
Funimation regions: US & Canada, UK & Ireland
Tired of being mercilessly teased by his classmate Takagi, Nishikata has vowed to get her back and successfully tease the girl that's made him blush countless times. After all, if you blush, you lose! But getting vengeance isn't so easy when every attempt blows up in his face. Will Nishikata ever make Takagi blush or will he gain something more fulfilling from his bumbling attempts?
More titles will be confirmed later down the line. You'll notice that a few obvious titles haven't been mentioned yet, but it should be expected that they will be announced later down the line. The titles I'm referring to are the following:
The Disastrous Life of Saiki K. 2 (Saiki Kusuo no Ψ-nan 2)#News: @Crunchyroll & @FunimationUK
OVERLORD 2
The Silver Guardian 2 (Gin no Guardian 2)
Touken Ranbu: Hanamaru 2
Other simulcasts Crunchyroll & Funimation also have for the Winter 2018 anime season include:
Basilisk: The Ouka Ninja Scrolls (Basilisk: Ouka Ninpouchou)
Cardcaptor Sakura: Clear Card
Citrus
DARLING in the FRANKXX
Death March to the Parallel World Rhapsody (Death March kara Hajimaru Isekai Kyousoukyoku)
Hakata Tonkotsu Ramens
The Junji Ito Collection
Katana Maidens ~ Toji No Miko
Other simulcasts Crunchyroll also have for the Winter 2018 anime season include:
IDOLiSH7
Record of Grancrest War (Grancrest Senki) ~ On behalf of Aniplex of America
Slow Start ~ On behalf of Aniplex of America