J-Novel Club Anime Expo 2018 Announcements
Anime Expo 2018 Book Announcements Quick Links:
J-Novel Club
Dark Horse/Kodansha Comics/Vertical
Seven Seas/Viz Media/Yen Press
---
UPDATE: Added the novel page links, as well as translator & editor info and also the plot synopsis for each title!
The digital novel service have announced more titles that will join their catalogue over at Anime Expo 2018. These were revealed during their industry panel on Thursday 5th July.
First things first, J-Novel Club is happy to announce they have partnered with Hayakawa Publishing and Kadokawa to bring more novels from those publishers onto the service!
Next, they have revealed a number of new additions to the service so here they are!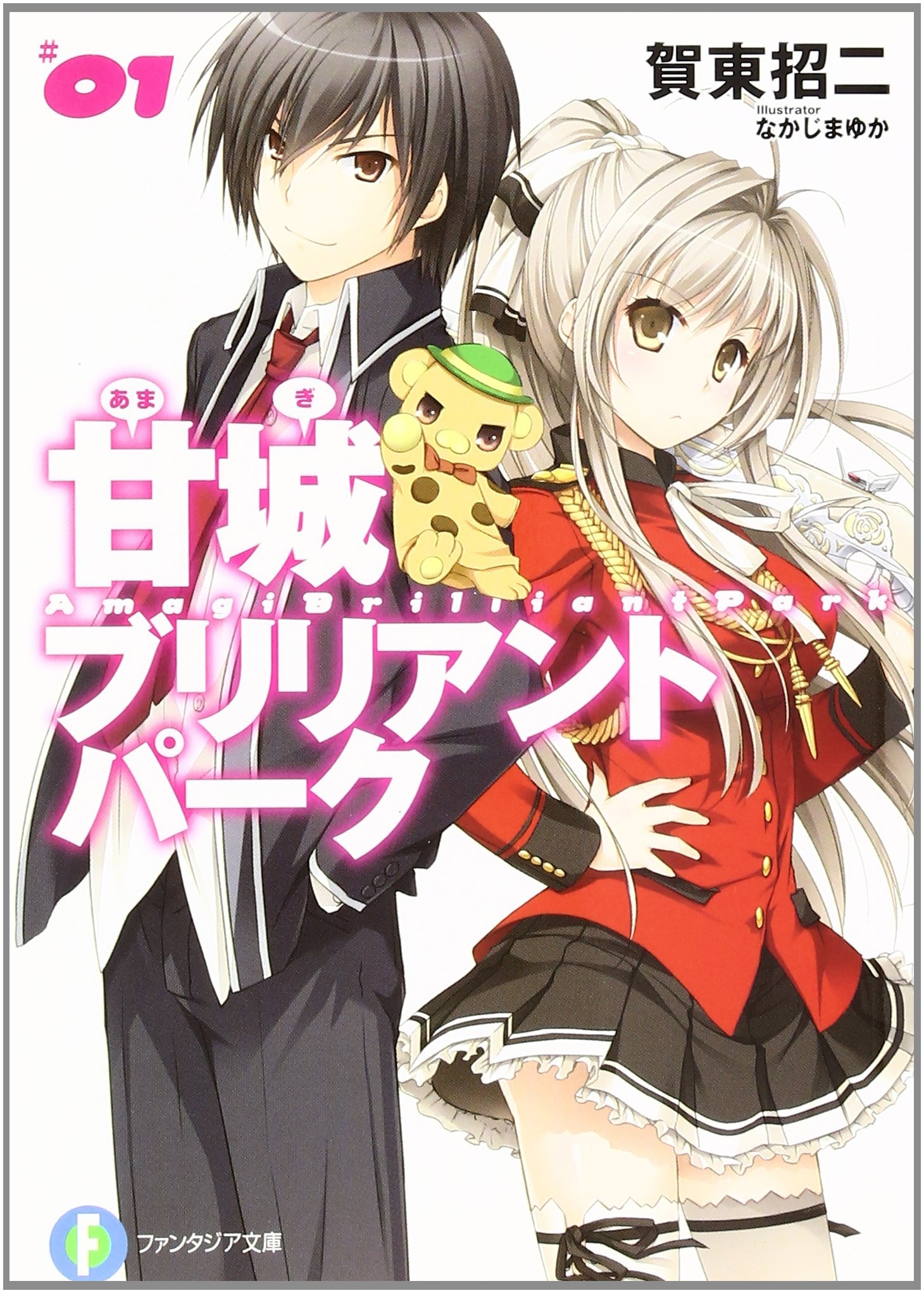 甘城ブリリアントパーク
Author: Shoji Gatoh
Illustrator: Yuka Nakajima
Translator: Elizabeth Ellis
Editor: Dana Allen
Format: Light Novel
Amusement parks are places of wonder and fun for all ages… right? Well, that's not quite the case for Amagi Brilliant Park, a "crummy" amusement park on the outskirts of Tokyo where the snacks are inedible, the attractions are falling apart, and the mascots regularly get into fistfights with the guests. It's the kind of place that cool, handsome, brilliant Kanie Seiya wouldn't be caught dead in… until a mysterious girl drags him there–at literal gunpoint–and demands that he help them save the park! From the author of Full Metal Panic!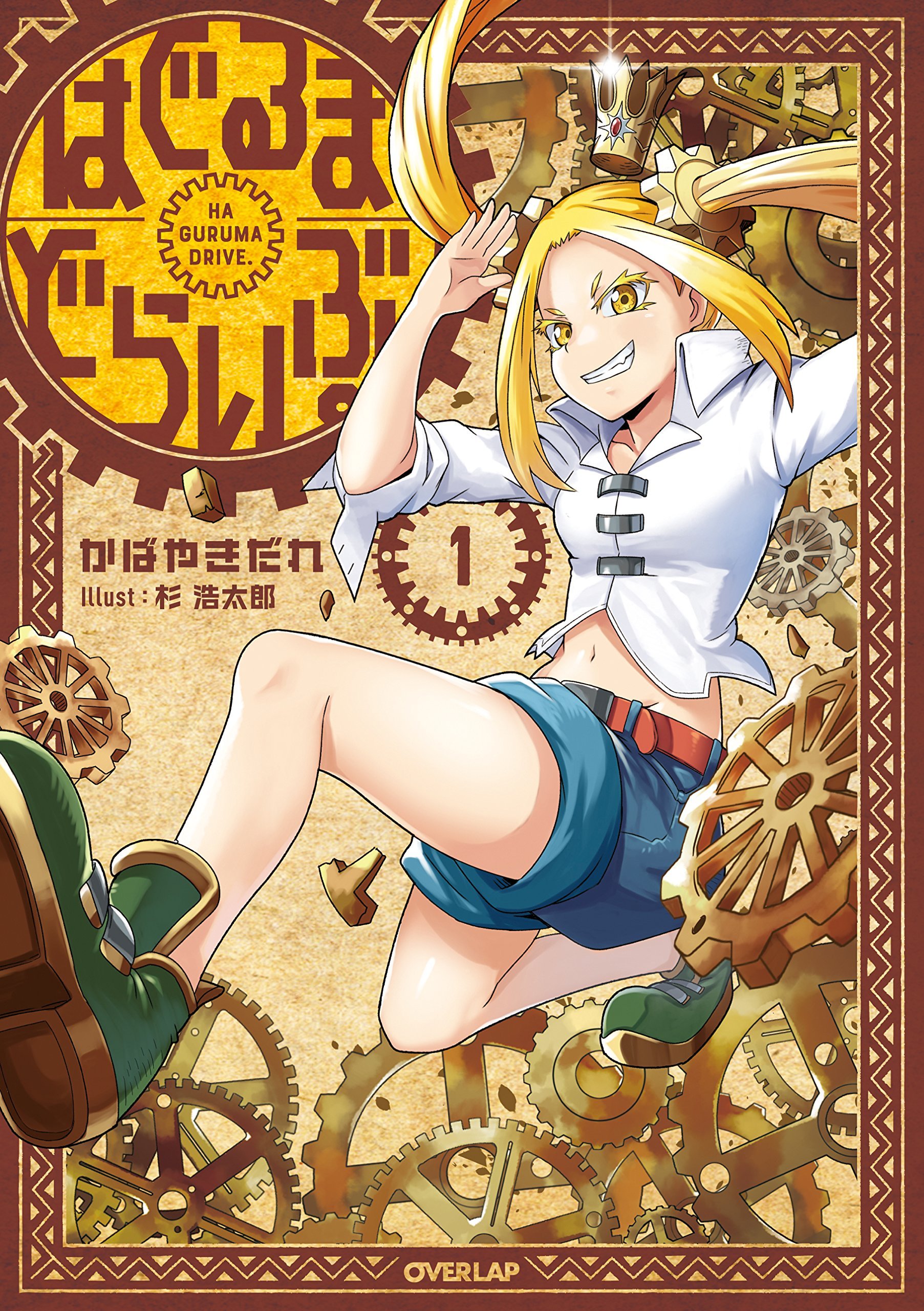 はぐるまどらいぶ。
Author: Habayakidare
Illustrator: Houtaro Sugi
Translator: Matthew Warner
Editor: Kara Dennison
Format: Light Novel
Gear up for a magical new adventure! In a world where magic abounds, 15-year-old Anti Kythera is the odd one out. No matter how hard she studies, she can't even use the most basic of skills. Her only hope is her upcoming Skill Bestowal: a ceremony that can help even the chronically magicless discover their talent. But what Anti receives is something completely new: Gearcraft, a skill that allows her to make and control golden gears! What can a restaurant owner's daughter, much less an aspiring adventurer, do with gears? As it turns out, quite a bit. But it's going to take a little imagination, and a lot of effort, if she's going to discover the secrets of this never-before-seen power. Can Anti tame the tiara-shaped artifact that calls itself "Crown Gear"? Will she ever become as great as her idol, Purple Lightning? Join her as she gets into gear for a life of adventure!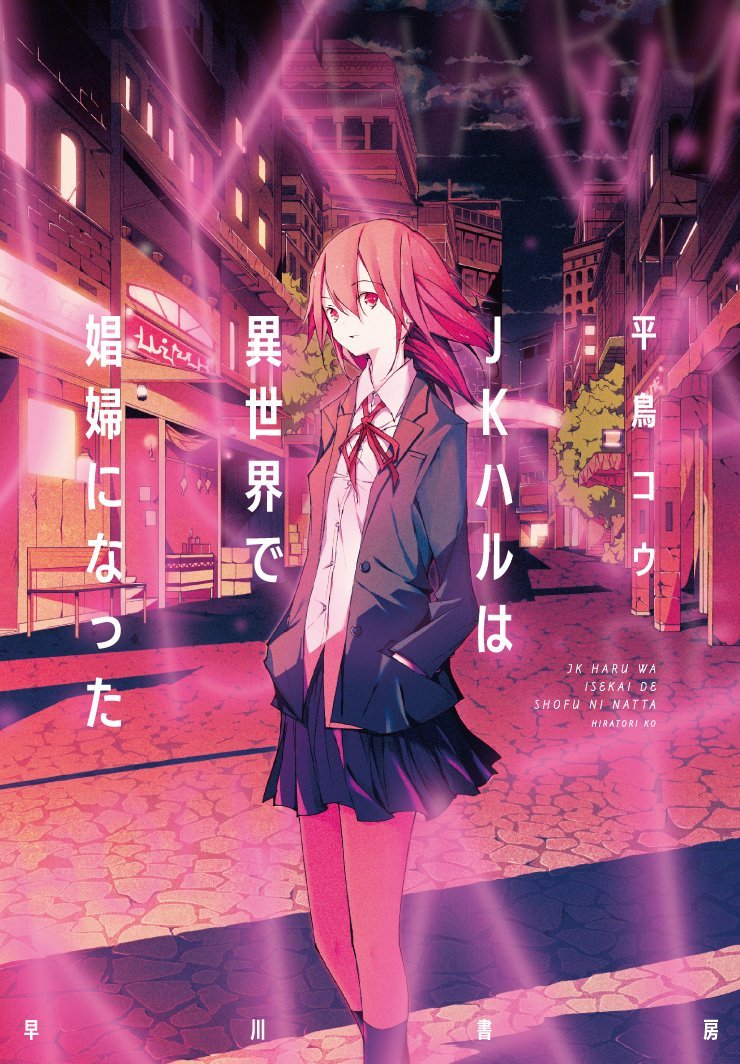 JKハルは異世界で娼婦になった – 平鳥 コウ/著
Author: Ko Hiratori
Illustrator: shimano
Translator: Emily Balistrieri
Editor: Aimee Zink
Format: Novel
*record scratch* *freeze frame on Haru Koyama getting choked by a horny naked dude* Yep, that's me. You're probably wondering how I got into this situation. Not by choice, I can tell you that! It started when my weirdo classmate, Chiba, tried to save me from a runaway truck and got us both killed instead. Idiot. Then we got transported to another world, which I guess is like an otaku dream come true, or something? Chiba ends up with cheat abilities, and what do I get? Nothing! Lucky me, I get to be a sex worker instead. Gotta earn money somehow — but since I have to do it, I'm gonna kick ass at it. This world treats women even worse than the one we came from, so things get…rough. Still, I've made friends with some of the girls, and if I can juggle Chiba's idiocy and Sumo the virgin's emotions on top of all the various kinks my customers throw at me, things will be all right…won't they?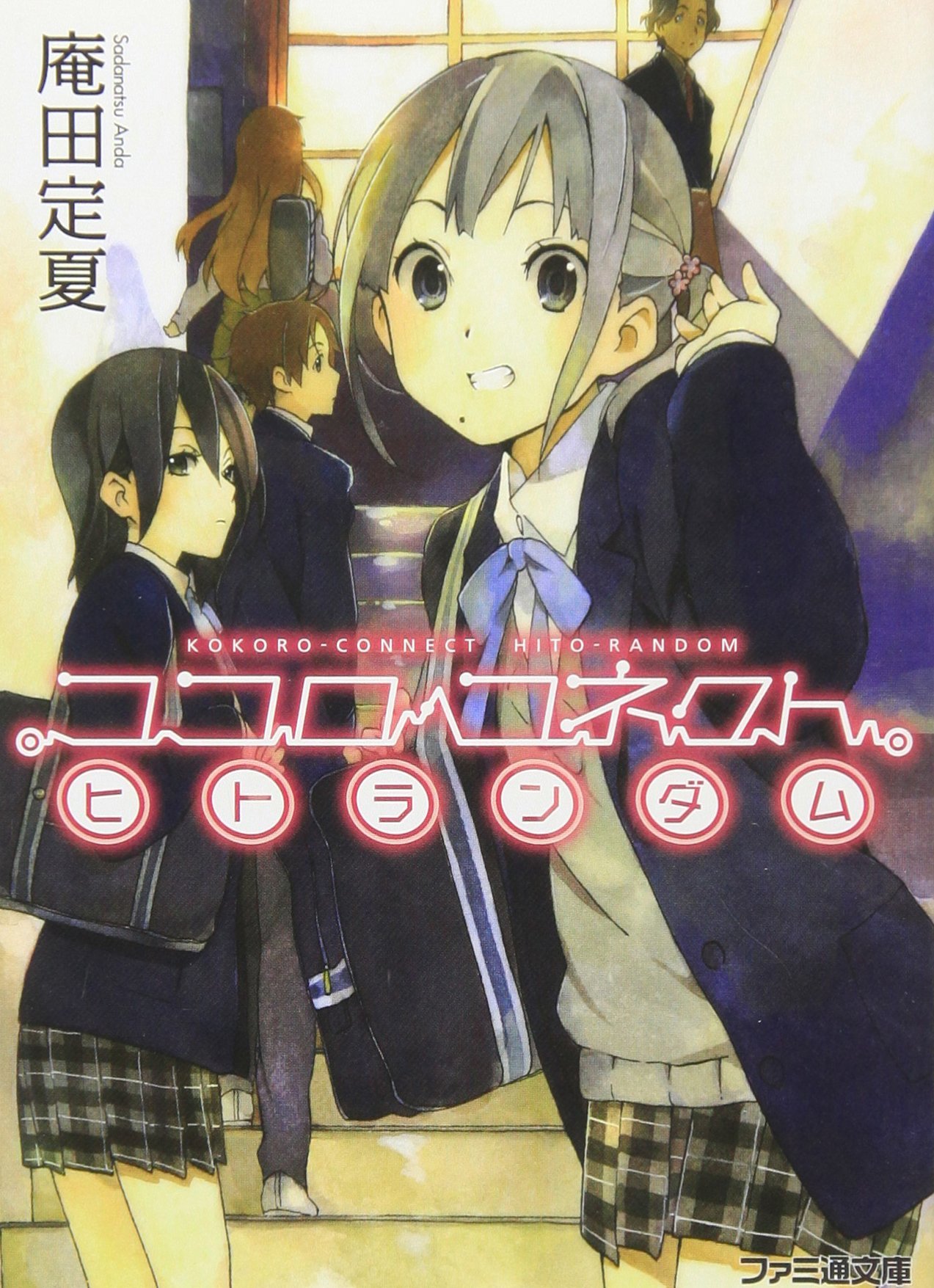 ココロコネクト ヒトランダム
Author: Sadanatsu Anda
Illustrator:  Shiromizakana
Translator: Molly Lee
Editor: Adam Fogle
Format: Light Novel
The Cultural Research Club is an eclectic bunch: a pro wrestling fanboy, a goofy ditz, a master of snark, a laid-back jokester, and a total girly-girl. Their peaceful teenage lives are turned upside-down, however, when they suddenly and inexplicably start swapping bodies with each other. At first it's all wacky hijinks… but then things get a little too personal. Boundaries are crossed, and dark secrets come to light—secrets that threaten to destroy the very foundations of their friendship. Who—or what—is causing the body-swap phenomenon? Will it ever stop? But most of all… can their club survive it? Find out in the hit ensemble dramedy light novel from award-winning author Sadanatsu Anda!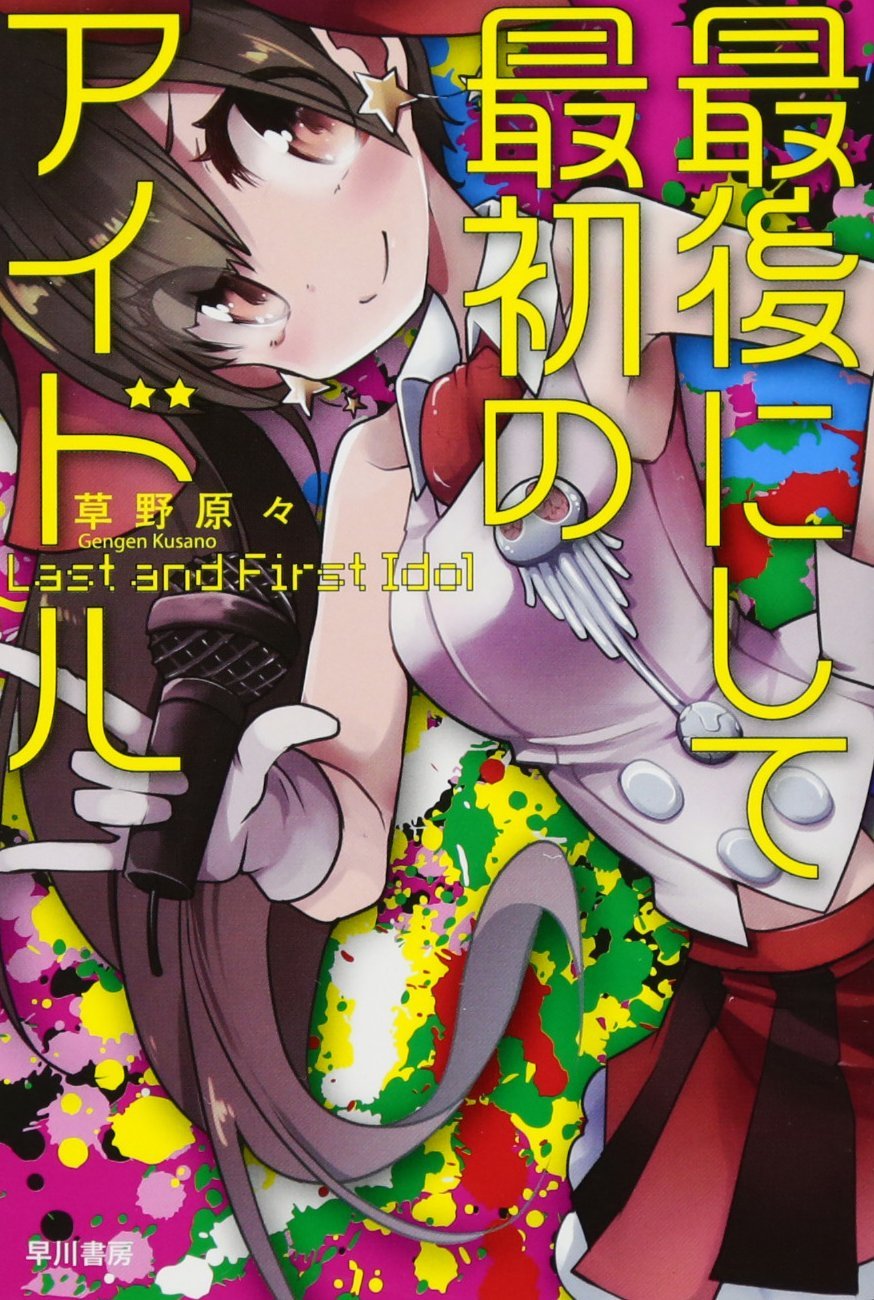 最後にして最初のアイドル
Author: Gengen Kusano
Illustrator: shimano
Translator: Andrew Cunningham
Editor: Samuel Pinansky
Format: Novel
"Bye-bye, Earth! My idol activities here were so much fun!" 4th Hayakawa SF Contest Special Prize 48th Seiun Award (Japanese Short Story Division) 27th Dark Seiun Award (Guest Division) 16th Sense of Gender Award (Future Idol Award) Last and First Idol earned the first ever special prize in the Hayakawa SF Contest, and the first debut work to win the Seiun Award in 42 years! This existential widescreen yuri baroque proletariat hard sci-fi idol story has carved out a new legend in science fiction history! Also includes Evolution Girls, in which some gacha-expert friends race to find the truth of the universe, and Dark Seiyuu, a brand-new space opera about voice actors! Gengen Kusano's astounding debut collection!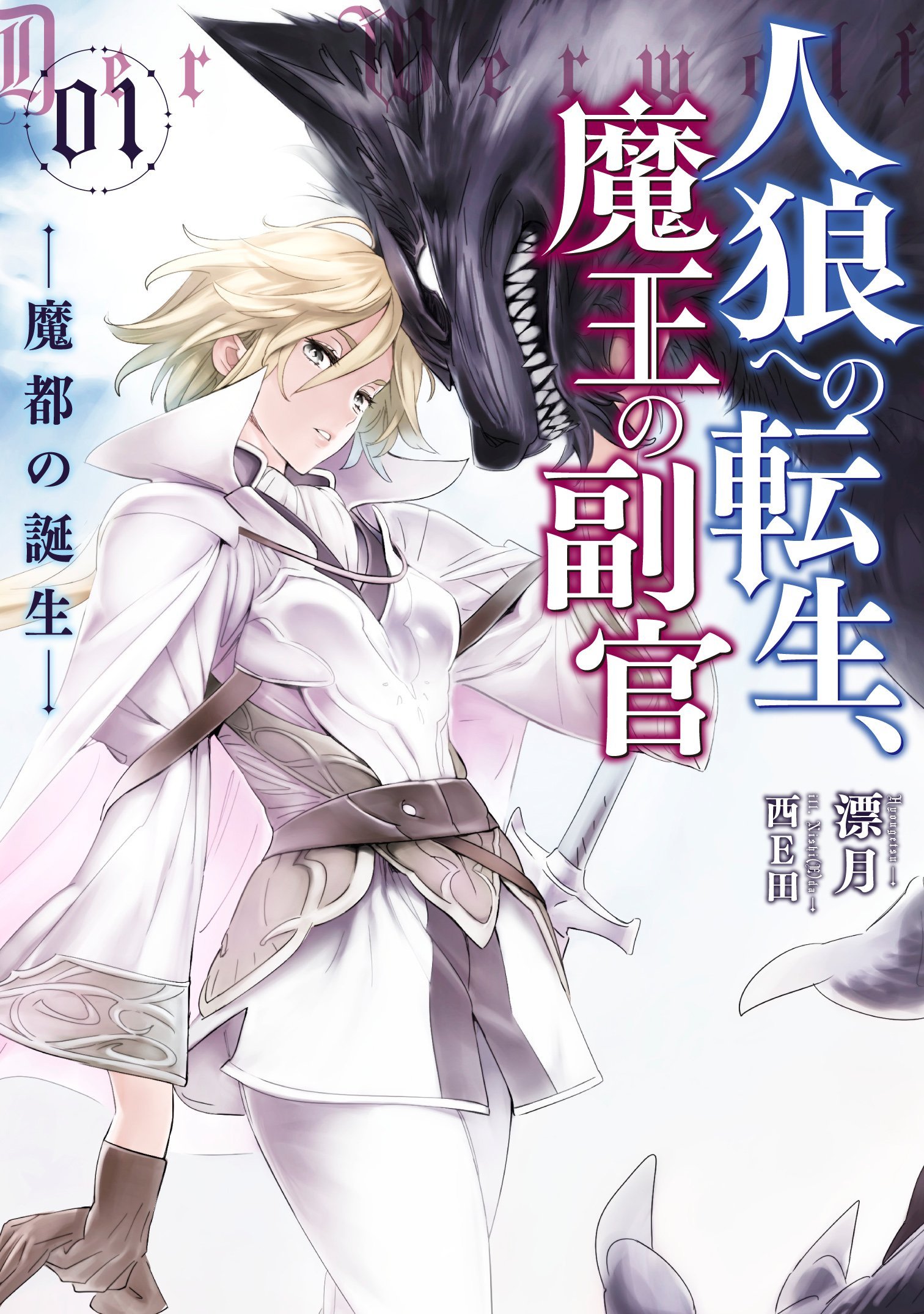 人狼への転生、魔王の副官
Author: Hyougetsu
Illustrator: Nishieda
Translator: Ningen
Editor: Meiru
Format: Light Novel
The reborn werewolf known as Veight now leads the Demon Lord's third regiment under the title of Vice-Commander. Having conquered the trading hub known as Ryunheit, he soon learns the struggles of governing a city of mixed human/demon population. Armed with an understanding of inter-species relations and a desire for peace, he spends his days quelling violent demons and pacifying disruptive humans in his pursuit to bring balance and tranquillity.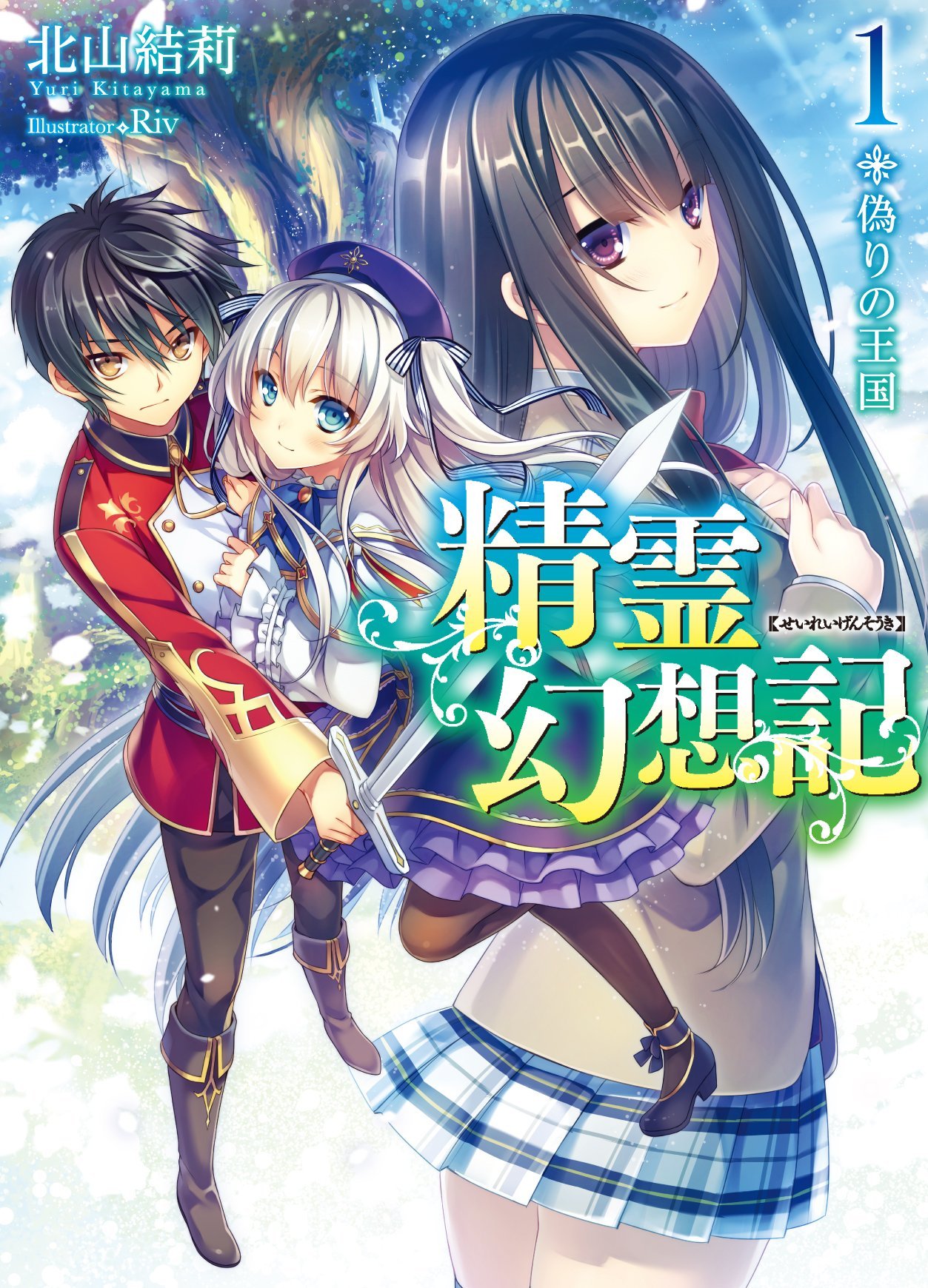 精霊幻想記
Author: Yuri Kitayama
Illustrator: Riv
Translator: Mana Z.
Editor: Joi
Format: Light Novel
Meet Rio: a callous orphaned boy living in the slums. At only 7-years-old, he realizes he's actually the reincarnation of Haruto Amakawa, a Japanese university student with a tragic past. While still reeling from this shocking epiphany, Rio also comes to learn that he possesses extremely potent magical abilities and uses his new powers to solve the kidnapping case of a little girl. His good deed is acknowledged, and he's rewarded by being enrolled into… a prestigious academy for noble children…?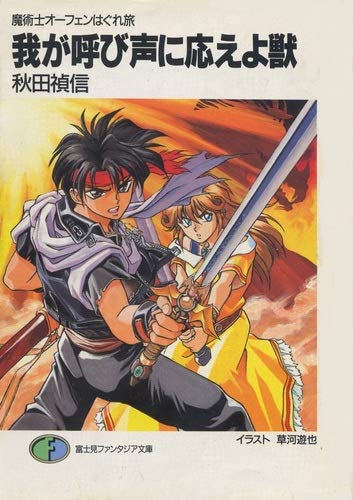 魔術士オーフェンはぐれ旅
Author: Yoshinobu Akita
Illustrator: Yuuya Kusaka
Translator: Andrew Hodgson
Editor: Christopher Foxx
Format: Light Novel
Orphen is a Sorcerer drop-out from the prestigious Tower of Fangs. His journey to save Azalie, a girl he looked up to like a sister, has brought him to the bustling city of Totokanta. Here they are reunited for the first time in five years. But what is the truth behind her monstrous transformation, and just what secrets lurk behind the Sword of Baldanders…?
Both Amagi Brilliant Park and Kokoro Connect will also have Parts 1-4 of Volume 1 available to read very soon!
If you thought that was the end of announcements, it wasn't! In fact J-Novel Club will now be printing select light novels! The titles that were released under Seven Seas like Grimgar of Fantasy and Ash will remain with them however the rest will now be published under J-Novel's name.
The first novel series that will be given the print treatment under their name is In Another World With My Smartphone (Isekai wa Smartphone to Tomo ni.). The series will have a full-scale, offset printed, large print run of over 3000 units, plus all color illustrations, internal text, high quality 80gsm paper and notch bound. The release date for the first volume is scheduled for either late 2018 or early 2019 which is still under going discussion. There are a couple more novel series that will receive the print treatment which will be announced soon.
J-Novel Club will also have an app coming soon featuring a night mode, sepia mode, search bar in the series list, ebooks listing and a 'much improved' menu navigation. The functionality will also be tweaked with background pagination, resume function fixed, local progress support, improved image loading, and Italics/bold/center all parse and are paginatable. More features are in the works including offline reading, download premium epub direct to device, and reading list.
The publisher have a fair amount of novels available on the service including Clockwork Planet, Grimgar of Fantasy and Ash, Infinite Stratos, Infinite Dendrogram, The Master of Ragnarok & Blesser of Einherjar, Outbreak Company, The Unwanted Undead Adventurer and more. Plus they also won Best Manga/Light Novel distributor during our 2017 Reader's Choice Awards here on AUKN!