Announcing the Anime UK News Readers' Choice Awards Winners!
The survey's closed, the votes have been counted, and your voice has been heard. Today, I'm proud to announce the winners of the inaugural Anime UK News Readers' Choice Awards. This year, we've had a huge variety of opinions from all corners of the anime community, and I think it's safe to say that some of the results have surprised us.
From all of us on the Anime UK News team, we hope you enjoy seeing the results.
ANIME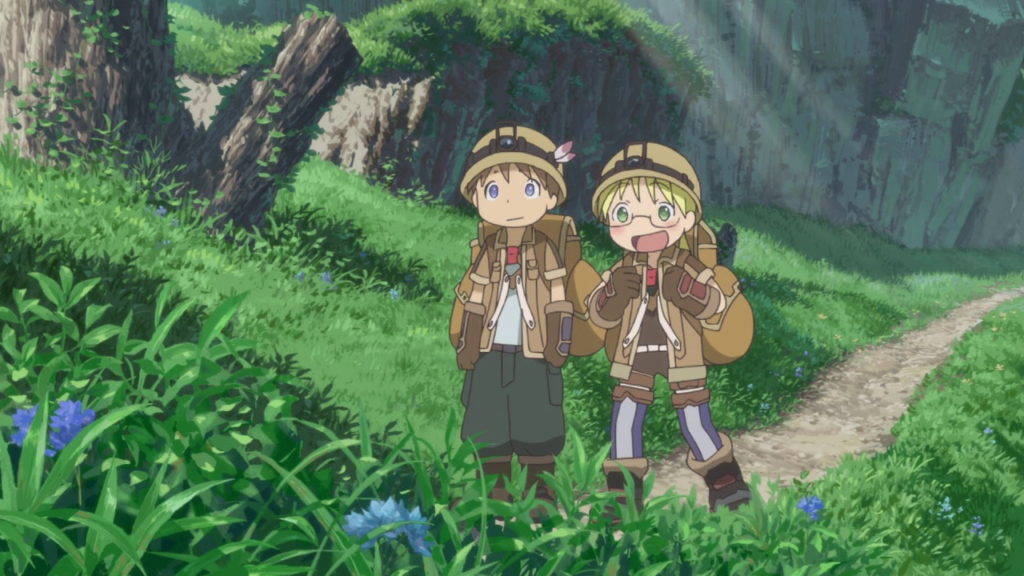 BEST TV ANIME
MADE IN ABYSS
RUNNER UP: MY HERO ACADEMIA SEASON 2
Starting with the big one! The vote spread for the Best TV Anime was incredibly broad, with every single nominee receiving at least one vote, and plenty of use going to the write-in option. But there can only be one winner, and this year it's the wonderful Made In Abyss.
Made In Abyss centres around Riko, a "Diver" who aspires to explore the furthest reaches of the titular Abyss, a giant pit that sinks deep into the earth. The contents and mysteries of the pit are mostly unknown, other than that it is fraught with danger – and those that venture too deep have never returned. In our 2017 Summer Preview, IncendiaryLemon remarked that "the charming and likeable cast and quality world building is what will keep you coming back," and Anime News Network's review series called the show an "absolute masterpiece."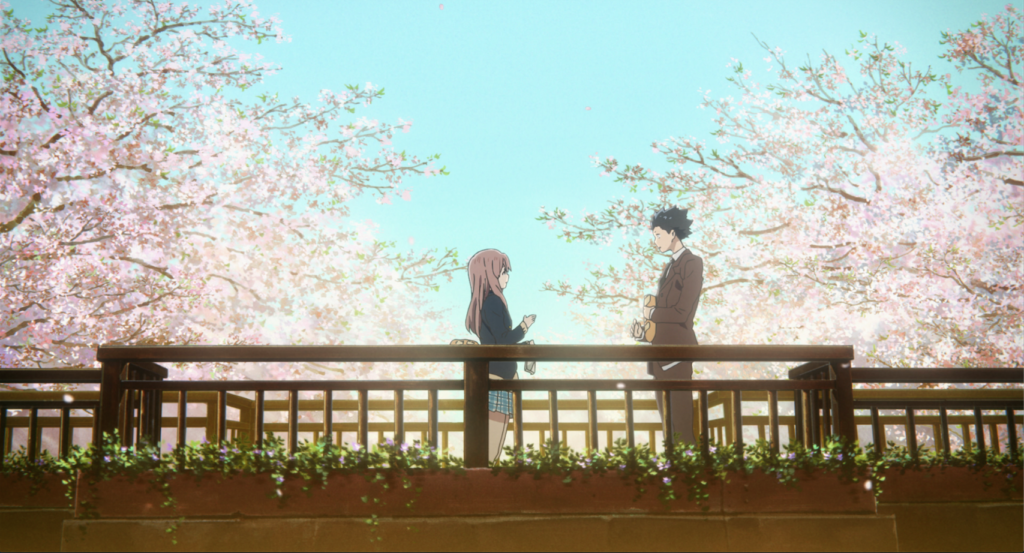 BEST ANIME FILM
A SILENT VOICE
RUNNER UP: SWORD ART ONLINE: ORDINAL SCALE
A Silent Voice is an example of an anime film that transcends the "geeks stuck in fantasy worlds" stereotype prevalent in anime over the last couple of years. Animated by Kyoto Animation and released both theatrically and on home video in the UK by Anime Limited, A Silent Voice is a coming-of-age story about bullying, disability, and old wounds.
In our theatrical review, darkstorm called A Silent Voice a "beautiful, thought-provoking film," and Ian Wolf referred to it as "one of the few English dubs that's as good as the Japanese" in our home video review, due in part to Anime Limited's smart decision to cast a deaf actor in the role of deaf character Shoko Nishimiya. Most importantly, though, our readers voted for it by a landslide – and it thoroughly deserves the Best Anime Film accolade.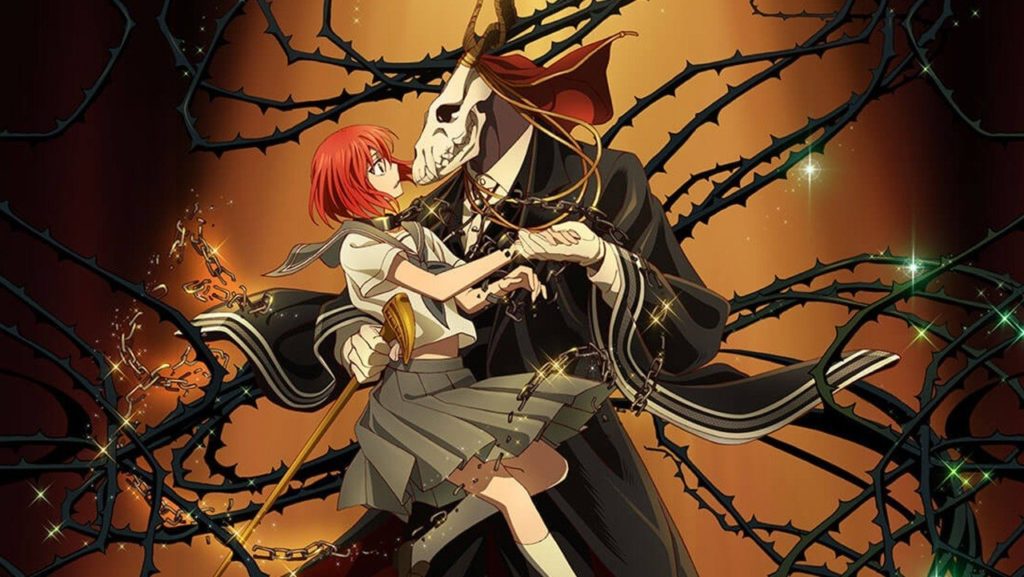 BEST ANIMATION
THE ANCIENT MAGUS' BRIDE
RUNNER UP: MY HERO ACADEMIA SEASON 2
The Ancient Magus' Bride has had a strong showing in our awards this year, placing within touching distance of many of our awards in both anime and manga categories. But The Ancient Magus' Bride's beautiful visuals pushed it over the top for the Best Animation award, with Josh A. Stevens calling it "gorgeous" in our year-end review, and remarking on the clever use of animation to portray Elias, a skeletal goat character, where "subtle changes to the red glow of his eyes in key moments can strangely give us a clearer picture of his emotions than if he had a fully human face."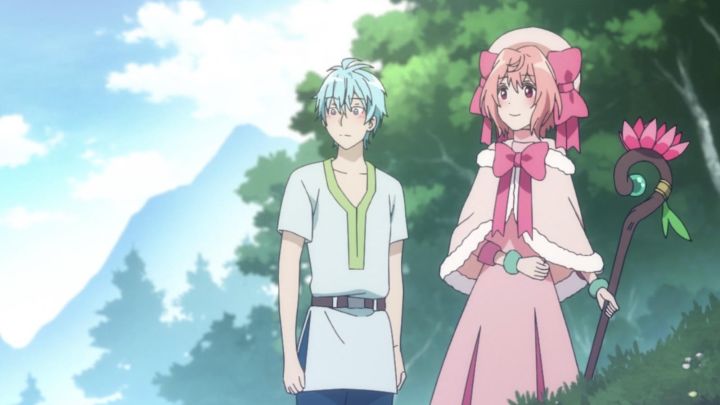 BEST WRITING
RECOVERY OF AN MMO JUNKIE
RUNNER UP: THE ANCIENT MAGUS' BRIDE
If all you're looking at is the Wikipedia page, Recovery of an MMO Junkie seems like an odd choice for Best Writing. After all, slice-of-life romantic comedies aren't known for their deep, hard-hitting writing – especially when you add virtual worlds into the mix. However, Recovery of an MMO Junkie succeeds by totally inverting popular tropes – rather than being an isekai-style outlandish fantasy romp, Recovery is more about the characters' lives outside the game – and it's so much better for it.
Indeed, Recovery of an MMO Junkie might be the most human TV anime this year – rather than being about perfect teenaged self-inserts, the protagonist is instead Moriko Morioka, a 30-year-old career woman who quits her job and instead devotes herself to an MMO. Mixing cute gags and interactions with compelling depictions of social anxiety, Recovery of an MMO Junkie is a rare thing: a romantic comedy with real substance.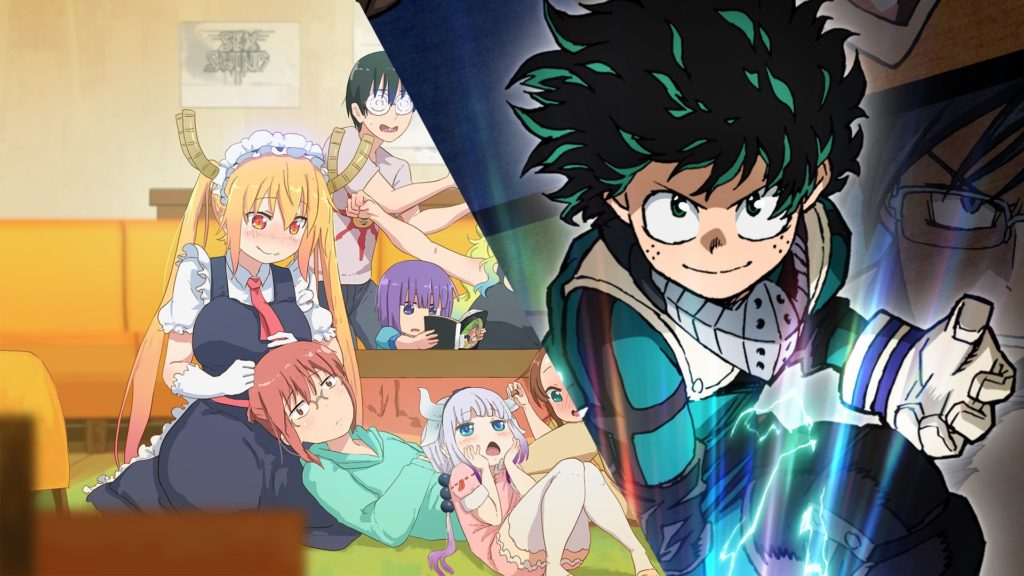 BEST OPENING/ENDING SONG
"AOZORA NO RHAPSODY" BY FHÁNA (MISS KOBAYASHI'S DRAGON MAID OP)

AND


"PEACE SIGN" BY KENSHI YONEZU (MY HERO ACADEMIA SEASON 2 OP1

RUNNER UP: "MY HERO" BY "MAN WITH A MISSION" (INUYASHIKI OP)

It was impossible to go through 2017 without stumbling across the OP for Miss Kobayashi's Dragon Maid. The track is an incredibly catchy pop song that complements the fun, everyday life of the characters in the show. Plus who doesn't love seeing dragons dance along to such a fantastic tune? For these reasons it's no surprise that the song has tied for first place for this award!

Of course we say all this not forgetting "Peace Sign", which has tied for first place. Unlike Miss Kobayashi's Dragon Maid, this OP is a more series affair and depicts the large cast of characters in My Hero Academia as they prepare for the up-coming Sports Festival. Composer Kenshi Yonezu is also responsible for the World's End Umbrella Vocaloid song and he has composed tracks for a wide variety of genres and anime series, although "Peace Sign" is his first for a shonen series. Despite that though, it's easy to see why fans are so fond of its catchy chorus that really pumps you up before the show begins.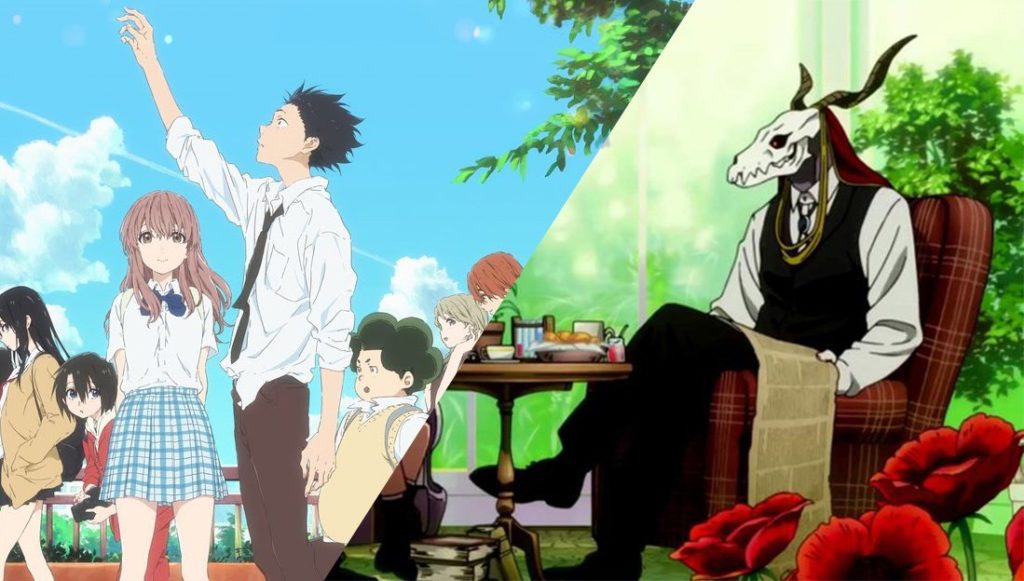 BEST SOUNDTRACK
A SILENT VOICE

AND


THE ANCIENT MAGUS' BRIDE

RUNNER UP: MADE IN ABYSS

Writing this I'm not surprised to see that the tie for first place is between A Silent Voice and The Ancient Magus' Bride. The former is a blockbuster offering by composer Kensuke Ushio (Devilman: Crybaby, Ping Pong the Animation) that is a collection of tracks which span two discs and comes out to over 60 tracks. A lot of work went into the soundtrack for this film and it blends together to become a work that tugs at your emotions at every turn. Even simple pieces like "lit" that are played entirely on a piano serve to draw you into the work and the situations the characters find themselves in.

Meanwhile The Ancient Magus' Bride's soundtrack is made up of far fewer tracks than joint winner A Silent Voice, but that obviously hasn't made it any less of a favourite with voters! Composed by Junichi Matsumoto (and acting as his first work for an anime), the collection of tracks here are made up of atmospheric songs but also a small collection of vocal compositions that seem to be becoming more of a trend in anime lately. The music on offer really brings out the mystery and intrigue that makes up The Ancient Magus' Bride and leaves us with a soundtrack that, while small, is irreplaceable in this wonderful fantasy series.

BEST ANIME DISTRIBUTOR
ANIME LIMITED
RUNNER UP: FUNIMATION UK
When a company releases a mug mocking their own inability to release products on time, it says a few things about them: Firstly, that they have a sense of humour. Secondly, that their releases have a noted aversion to deadlines.
Nevertheless, the selection of titles Anime Limited have released this year, and the quality and attention to detail in those releases, has earned them a well-deserved top spot in the Anime UK News Readers' Choice Awards. The Glasgow-based team continues to diversify their slate, move into new categories such as music and merchandise, and release high-quality products for anime collectors and fans of all stripes.

BEST STREAMING PLATFORM
CRUNCHYROLL
RUNNER UP: HIDIVE
Crunchyroll's utter dominance of the streaming industry continues, despite firm opposition from new challenger HIDIVE, and the increasing incursion of heavyweights Netflix and Amazon Prime into the UK anime scene. Despite their faults, Crunchyroll continue to define anime streaming for the UK – they offer a wide variety of titles, simulcast the same day as they air in Japan, and all for a single monthly fee. With their continued ability to bag exclusive licenses for day-one streaming, it's little surprise that Crunchyroll dominated the Best Streaming Platform category amongst our readers.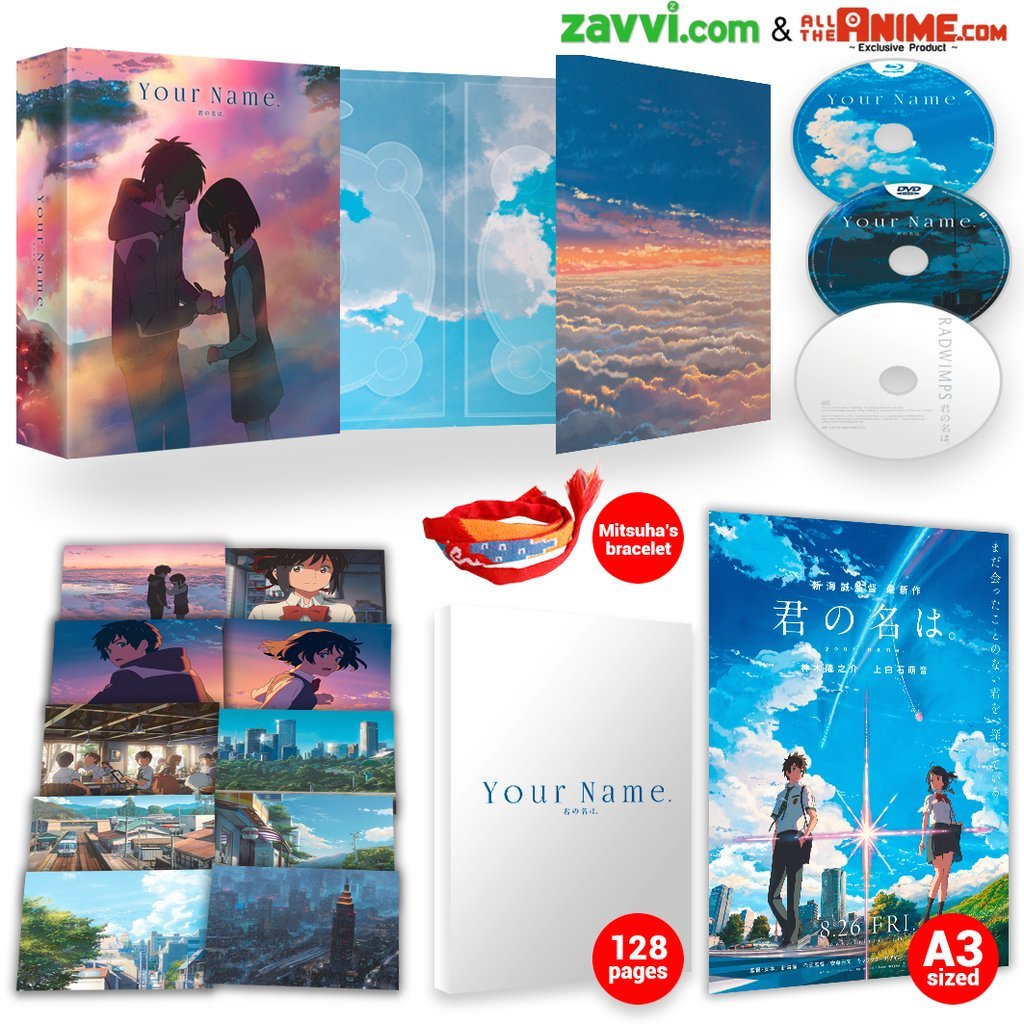 BEST HOME VIDEO RELEASE
YOUR NAME DELUXE EDITION
RUNNER UP: A SILENT VOICE LIMITED EDITION
Perhaps the biggest surprise in this entire survey, Your Name's Deluxe Edition is a beautiful set, but was unfortunately prone to production problems at launch, prompting outrage in our forums and forcing Anime Limited to respond. Nevertheless, the set won the Best Home Video Release vote handily, racking up 38% of the vote, and serves as a useful reminder that several pages' worth of outrage on an internet forum doesn't often tell the full story. Once you get past the online storm in a teacup, it's easy to see why the Your Name Deluxe Edition has taken the Best Home Video Release accolade.
The Your Name Deluxe Edition is a jam-packed release for the price: it contains the movie on both Blu-ray and DVD, a replica of a bracelet shown in the film, 10 art cards, an A3 poster, the complete soundtrack from the film, and a wonderful 132-page book, featuring interviews, concept and promotional artwork – a lot of which is unique outside Japan, plus a rigid box to contain everything. We've praised the film itself as a must-watch here at Anime UK News, giving it a 10/10 and calling it a "soaring, powerful masterpiece" in our home video review, and according to our readers, the set more than does justice to this unmissable film.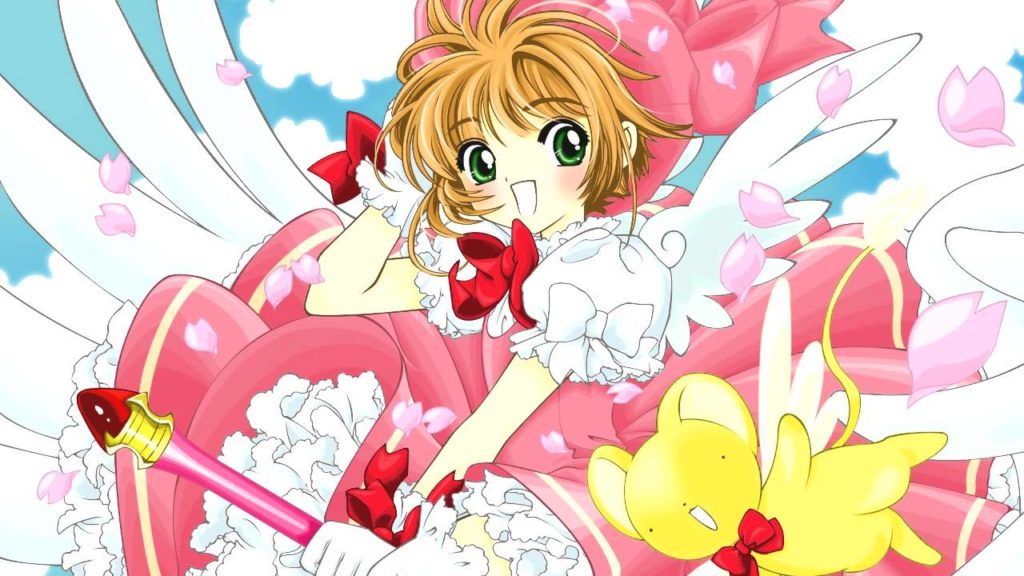 MOST WANTED LICENSE
CARDCAPTOR SAKURA
RUNNERS UP: KONOSUBA, SHIROBAKO, NICHIJOU
For this category, we asked "if you could pick any show that hasn't yet been licensed for the UK to get a license in 2018, what would you choose?" As the only category without a predefined list of options, it was only natural that asking this question would get us as many different answers as there were people responding.
In the end, a few titles shook out as being particularly popular – with the classic Cardcaptor Sakura taking the lead due to the Japanese HD remasters and hype for the currently-airing Cardcaptor Sakura: Clear Card anime. We also had other choices prove popular, like Shirobako, KonoSuba, and Nichijou, but overall, there are far more answers than we could possibly list here. If nothing else, the anime community in the UK continues to be wildly diverse in opinion, which can only be a good thing. Get licensing, distributors!
MANGA AND LIGHT NOVELS
BEST NEW MANGA
MY LESBIAN EXPERIENCE WITH LONELINESS
RUNNER UP: CARDCAPTOR SAKURA: CLEAR CARD
I'm sure to many reading this it will come as no surprise to see My Lesbian Experience with Loneliness win the award for best new manga. This single volume book sets out to explore mental health and sexuality in a mature and realistic manner. Rather than shying away from difficult subjects, mangaka Kabi Nagata retells her own experience with depression, anxiety and figuring out her sexuality in one of the most relatable stories in the manga industry as of late. The subject matter might be difficult for some to stomach, but this is a manga everyone should give at least a passing glance. There is much to learn from it and it thoroughly deserves to have won this award.
BEST ONGOING MANGA SERIES
THE ANCIENT MAGUS' BRIDE
RUNNER UP: MY HERO ACADEMIA
It's quite surprising to see a long-running series like My Hero Academia come second to something like The Ancient Magus' Bride. At only seven volumes published in English so far (the eighth is scheduled for February) I'm sure it's a winner many of us didn't expect to see, but the fact it has won speaks volumes for the quality of this manga.
BEST LIGHT NOVEL SERIES
MONOGATARI
RUNNER UP: KONOSUBA
Before Yen Press revived the light novel scene back in 2014 and even after, many of us never expected anyone to take a punt on localising Monogatari for the English market. Thankfully, Vertical took a chance and now it has become a beloved franchise in the West. With a selection of quirky humour and absolute nonsense that the series is composed of, it's a title that certainly isn't for everyone and yet the fact it has won this award is a true testament to the quality of author NISIOISIN's writing. That said, the English releases have certainly not been without fault, notably Nisemonogatari which saw a change in translator. Thankfully, going forward, the original translator has been brought back, so hopefully we won't see any more awkward translations.
BEST ART
THE ANCIENT MAGUS' BRIDE
RUNNERS UP: KAKEGURUI: COMPULSIVE GAMBLER AND VINLAND SAGA
For a shonen series, Kore Yamazaki's The Ancient Magus' Bride has some incredible artwork on offer that really captures the reader and draws you into this world. With the story being set in England, it would usually be very easy to nitpick at certain aspects that don't actually portray the location correctly, but actually this series is very well researched and everything looks as you'd expect. The fantasy elements such as the fairies and spirits, too, are well depicted and befitting of what you'd expect – when everything just clicks so easily, it's hard to argue that this series really does deserve the award for Best Art.
BEST WRITING
THE ANCIENT MAGUS' BRIDE
RUNNER UP: MY LESBIAN EXPERIENCE WITH LONELINESS
At the beginning of The Ancient Magus' Bride protagonist Chise Hatori doesn't know her place in the world and so sells herself into slavery so as not to have to worry about her future. Then she's bought by a mage, Elias Ainsworth, who begins to change her life for the better. Chise is very well written, especially her battle with her inner thoughts about not having any self worth and living for someone else. As the story progresses we get to see her change and believe that, actually, there is a lot to live for in her life now. It's difficult to write a character this way without them becoming annoying to the reader and mangaka Kore Yamazaki does a truly wonderful job. As with her artwork, she depicts the folktales and fantasy elements the way you'd expect to find them in the real world. Everything comes together so well that Kore Yamazaki truly deserves to have won the award for Best Writing.
BEST MANGA/LIGHT NOVEL DISTRIBUTOR
J-NOVEL CLUB
RUNNER UP: YEN PRESS
It's hard for an entirely new way of distributing content in this industry to take off, and light novels have thus far proven to be far more niche than manga or anime. However, J-Novel Club have managed to solve both problems in a new and unique way. Half of their business is pretty standard – they license light novels, translate them, and then sell them. The innovative part happens while they're being translated: Each volume of a light novel is broken down into chunks and translated a piece at a time, which readers can then subscribe to view. Once the light novel's done, it's taken off the subscription service, given a final editing pass, colour pages, and other extras, and then released digitally as ebooks for anyone to buy. If you're a premium subscriber, you'll get a token a month to get one of these finished ebooks for free.
This new method has made a whole library of light novels accessible to a wider audience, and it's resonated with our light novel-loving community. Their CEO, Sam Pinansky, has proven to have an ear for the market, a great sense of humour, and a talent for convincing Japanese publishers to license their works… just so long as they're isekai.
Plus, their Twitter account is incredibly tsundere towards us, which helps!
CHARACTERS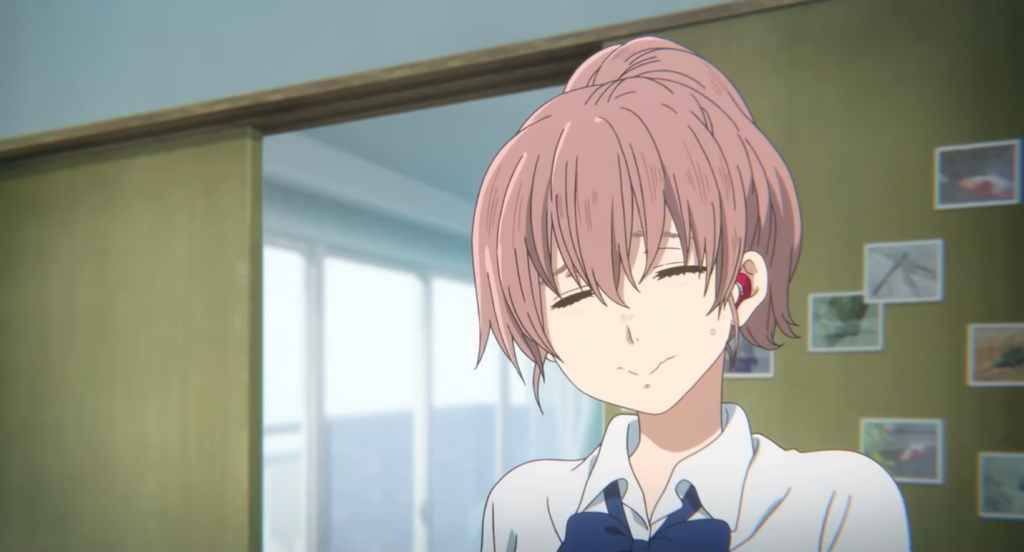 BEST NEW FEMALE CHARACTER
SHOKO NISHIMIYA (A SILENT VOICE)
RUNNER UP: MORIOKA MORIKO (RECOVERY OF AN MMO JUNKIE)
The Best New Female Character award is unsurprisingly the most contentious category in the Readers' Choice Awards this year, with a huge spread of votes and the most write-in answers of any question – 9% of people who answered thought all of our choices were wrong.
In the end, however, the winner was clear: A Silent Voice's Shoko Nishimiya, the lead female character and one of the most compelling disabled characters to ever come out of anime. A lot of our praise for A Silent Voice centred around its characters – in our theatrical review, darkstorm described how Shoko dealt with her "life-long struggle of deafness and the stigma that comes with it by putting on a friendly but aloof front, and in turn speaks very little about how she actually feels." Given the themes of bullying and friendship that A Silent Voice tackles, it's easy to see ourselves in Shoko – and so she lifts the Best New Female Character award.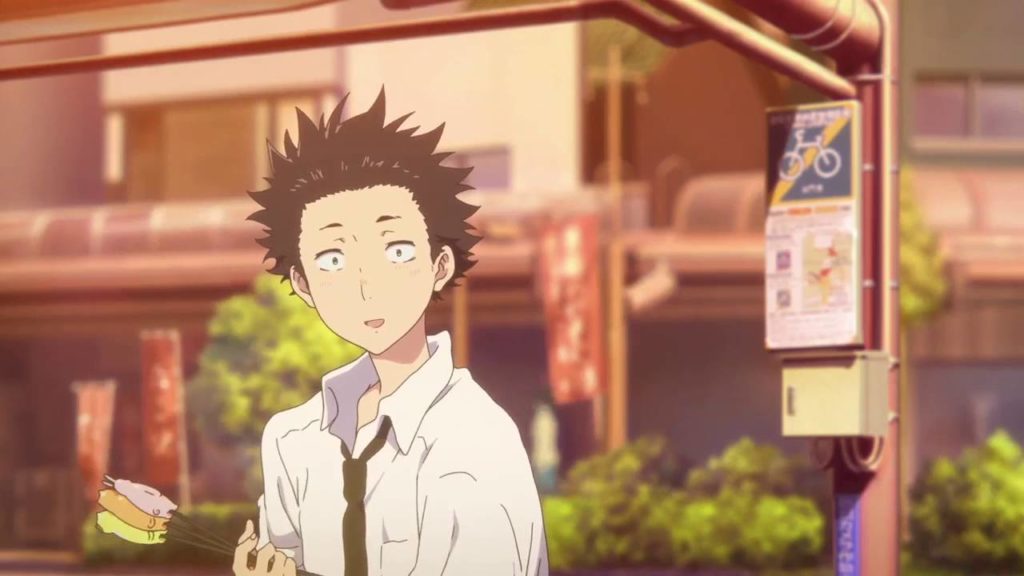 BEST NEW MALE CHARACTER
SHOYA ISHIDA (A SILENT VOICE)
RUNNER UP: ELIAS (THE ANCIENT MAGUS' BRIDE)
Rounding out the Readers' Choice Awards this year is our fourth accolade for A Silent Voice, as its lead male protagonist Shoya Ishida joins Shoko Nishimiya in the character awards, as he scoops Best New Male Character.
Shoya Ishida would be an easy character to write badly, and the fact that he is so compelling is a testament to just how clever A Silent Voice's script is. When we first see Shoya, he's a young, bored schoolboy, and like many young, bored schoolboys, he finds amusement by tormenting and abusing an easy target – in this case, Shoko. But where most stories would paint him as a villain and move on, we stick with Shoya and see the effects of his bullying not only on others, but also on himself – and how his quest to redeem himself isn't anywhere near as neat and simple as it could be.