Dragon Ball Super Part 4 Review
Dragon Ball Super Part 4 contains Episodes 40 to 52, and as is tradition, opens with the big climax of the arc that started on the previous set. Episode 40 shows how the finals of the Universe 7 vs. 6 tournament turn out, including the final showdown between Goku and the top hitman known as Hit. Once that (and Episode 41 featuring the summoning of the impossibly, unfathomably large Super Shenron) is over we get what would often be called "filler", except that Super isn't adapting anything other than rough bullet point plots from Toriyama, so Toei instead decided to create some more light-hearted episodes as a cool-down between the stories, I guess. Maybe it's just old habits dying hard!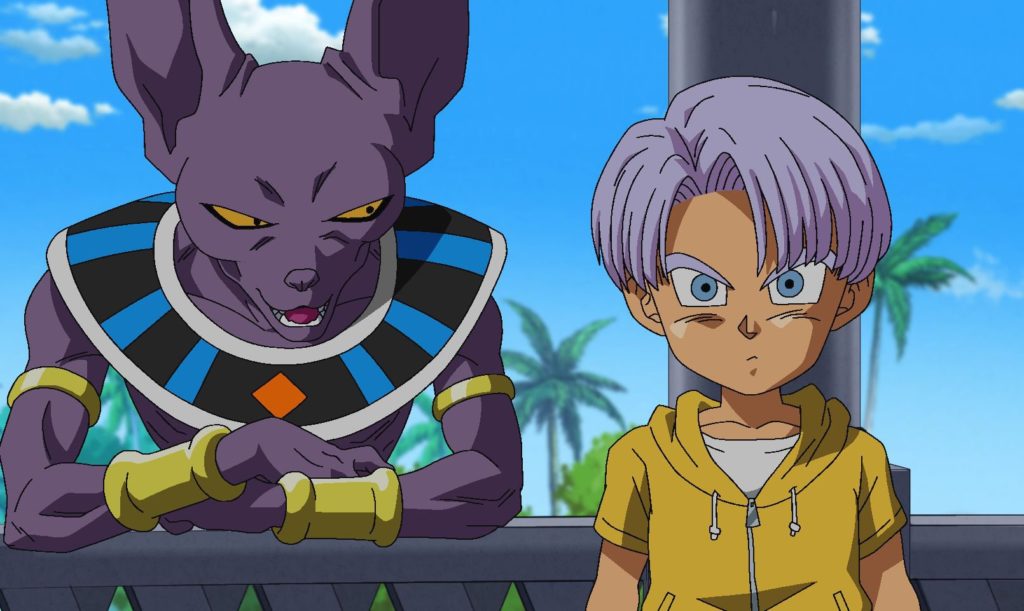 Episodes 42 and 43 are just that, entirely standalone and played for laughs, though 43 does have some rather sweet Goku-Pan, grandad-granddaughter moments that do that rare thing of casting our lead hero as something other than a fight-obsessed fool. Episodes 44 to 46 are a mini-arc dealing with several key cast members ending up on an alien world where some sentient purple goo makes copies of people at the expense of the original's life. This leads to a "Copy Vegeta" being created and a good old-fashioned Goku vs. evil Vegeta fight. What makes this little story great is the English dub, which I switched to specifically myself, as it casts Brian Drummond as Copy Vegeta. Drummond was the original Vegeta voice actor from the super-censored early days of Dragon Ball Z, and for us here in the UK during the TV days, was Vegeta for the majority of the series in general. That means we got some great interactions between the two Vegeta voice actors each claiming to be the "true Vegeta", and then some generally great sneering Drummond Vegeta lines while he's facing "Kakarot" one last time. It was a very fun and nostalgic throwback, and about the only thing that could get me to watch what was otherwise a pretty poor mini story…
This all leads to the start of the "Future Trunks arc", where we meet back up with the now-mysteriously-blue-haired warrior in his dystopian, post-apocalyptic future to find out that it has been re-destroyed before it could even be rebuilt, all by the hands of an evil version of Goku known as Goku Black. This gets seriously dark, especially for Dragon Ball, as this Trunks has to see what few relatives and friends he has left get flat-out killed before making it back to the present in the iconic time machine. Now the way this works in Dragon Ball is actually that alternate universe theory, that Trunks doesn't go back to his own timeline's past, but instead pops along to the past of the next timeline along, meaning he's once again asking for help from the people who have lived more comfortable lives (and yet faced such adversity that they've become far, far stronger than he has…)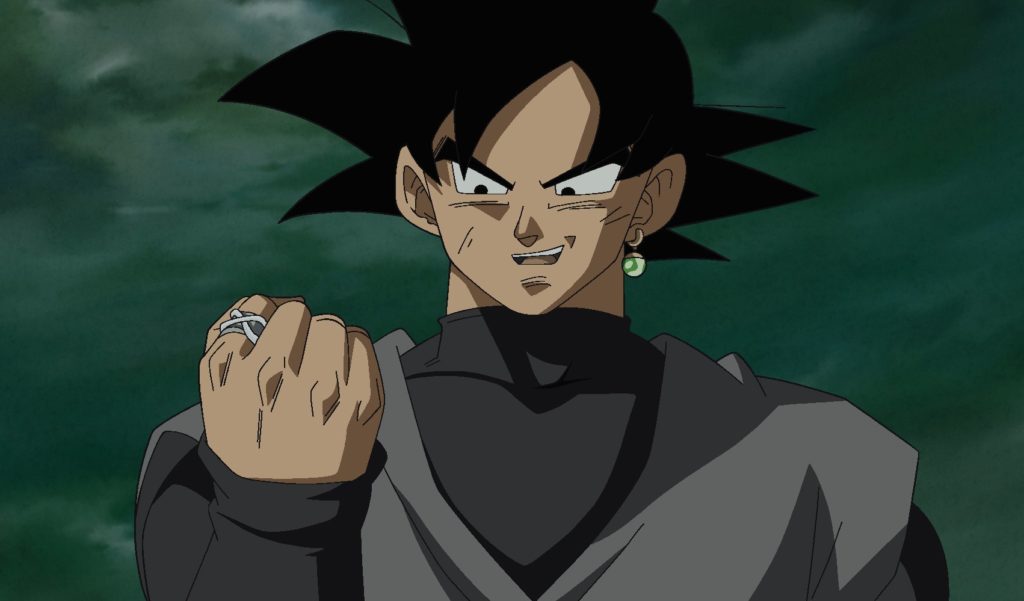 By the end of this set things are only just starting to take shape, meaning Part 5 won't open with a climax fight! Also, it means there isn't a lot I can say about the story at this point without spoiling things that haven't been revealed yet, and won't be for some time. There are a few good little fights and moments here, I especially like Trunks' reaction to meeting the calm, scholarly Gohan living with his zany family, comparing him to his own "bad ass" post-apocalyptic trainer, or the powerful kid who defeated Cell. We also see a lot of references to Trunks and Mai, the little girl who was once a fully-grown girl and a member of Pilaf's gang, having a relationship, be it full-blown in the future world, or hinted at with the young Trunks of the present. How Mai is a full-grown woman in Trunks world I have no idea (she'd either have to be an old woman or dead) but the tragic love story aspect is a classic, so I'll forgive it…
The animation is a marked improvement as we head into the new arc, though still has some wonky moments, especially if characters are just in the background of scenes or far away. The soundtrack takes a more serious turn for the Future Trunks arc, including replacing the cheerful instrumental versions of the opening and of "Cha-la Head Cha-la" and replacing them with something a bit more fitting in tone.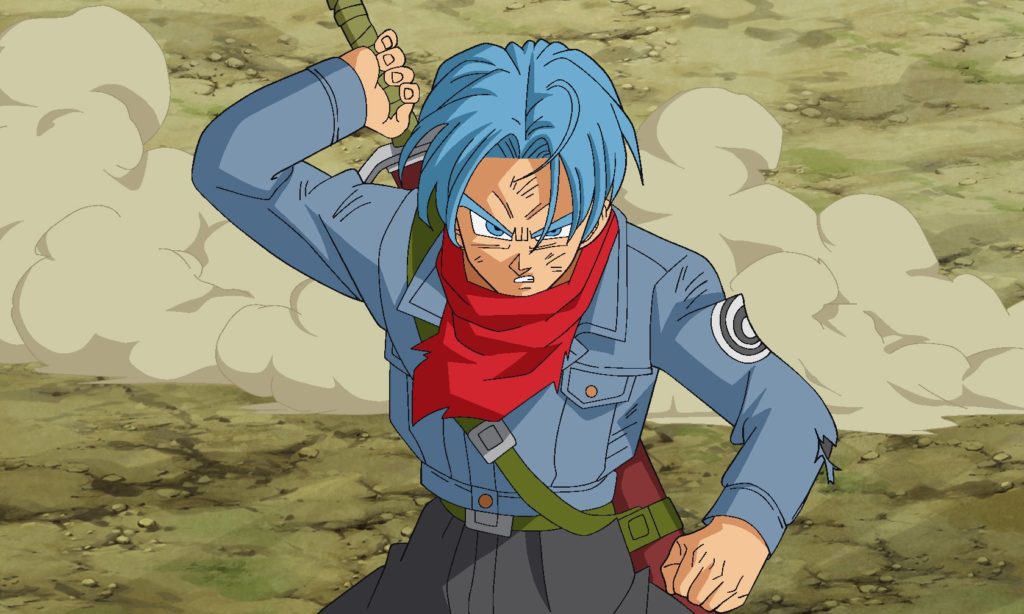 "Chōzetsu☆Dynamic!" by Kazuya Yoshii continues to be our opening theme, and once again changes some of the visuals to match the new story arc. The ending theme for Episodes 40 to 49 is still "Forever Dreaming" by Czecho No Republic, then switches to the extremely and obnoxiously over-cute "Yokayoka Dance" by Batten Showjo Tai for the last three episodes of the set. The extras are your usual assortment of clean openings and endings, trailers, plus an interview with Sean Schemmel.
So, Dragon Ball Super Part 4 contains the end of one arc and the beginning of a far bigger, more dramatic one, with some comedy in between. It's an eclectic mix, but it has its moments. The final battle between Hit and Goku is fun, and the opening scenes of the Future Trunks arc is about as dark as Dragon Ball will ever really get. I recommend this set for fans of the series, and for fans of wall-to-wall action so you know what's happening when the pretty much all-action Part 5 comes out…