Dragon Ball Super: Broly Review
Dragon Ball Super: Broly is the 20th theatrical release for the Dragon Ball franchise, though the first to be under the "Dragon Ball Super" moniker, and once again it's penned by Akira Toriyama himself. The film is officially counted as part of the "canon", and indeed directly follows on from the last arc of the Dragon Ball Super anime, which is significant as that means a lot of previously established (but not Toriyama-penned) canon is changed completely, but it also means the titular Broly is now officially an actual character in the series, rather than a star of several spin-off movies.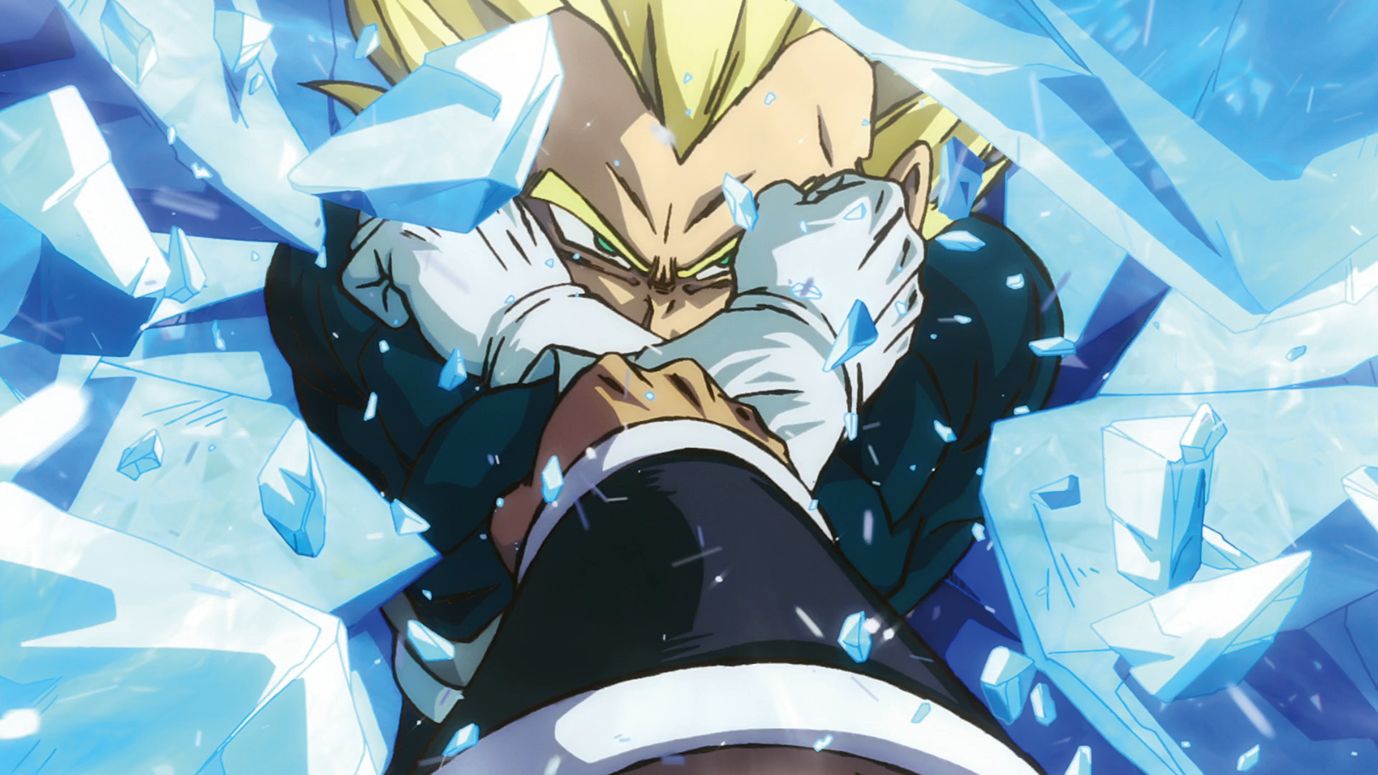 The major changes deal with the final days of the Saiyans and their eventual destruction at the hands of Frieza. The opening 20 minutes or so of the film are actually entirely set during these days, showing a new look for the planet and a far more normal, relatable life for the brutal Saiyans. It features new scenes, like King Cold officially retiring and handing his empire to his son Frieza, and a few scenes of child versions of Vegeta and Raditz brushing off the news of their own planet's fate, but in terms of altered scenes the most significant is Bardock. Goku's dad has his backstory completely changed here; gone are any of his old crew, the plot about him gaining the ability to see the future and indeed the now near-iconic scene of him bursting through countless Frieza soldiers to try and get one last desperate shot in on the killer of his people.  Instead this Bardock is living with his wife and seemingly cares for her and his two children, which is the opposite of how he was originally portrayed. He and his wife Gine send their youngest son to Earth to keep him safe, again drastically different to how it was previously presented. Bardock does still give a desperate shot towards Frieza's planet-killing blast though… This is all based on Toriyama's Dragon Ball Minus special he released a few years back, but it's something else to see if officially adapted into canon…
As for fitting Broly into the canon, that has worked out much more easily. A lot of his backstory has been kept the same: King Vegeta becomes jealous that one of his general's sons shows more latent potential than his own offspring, but instead of killing the baby and his father outright (which was always one of the most horrible scenes in the old films…) Broly as a child is sent to a harsh, near-uninhabitable world to "conquer it", but in reality it's so that the boy will die, and Paragus (Broly's father) escapes to the same world to save him. His ship is damaged, however, and the two of them are stuck on this hostile planet on the fringes of space for decades…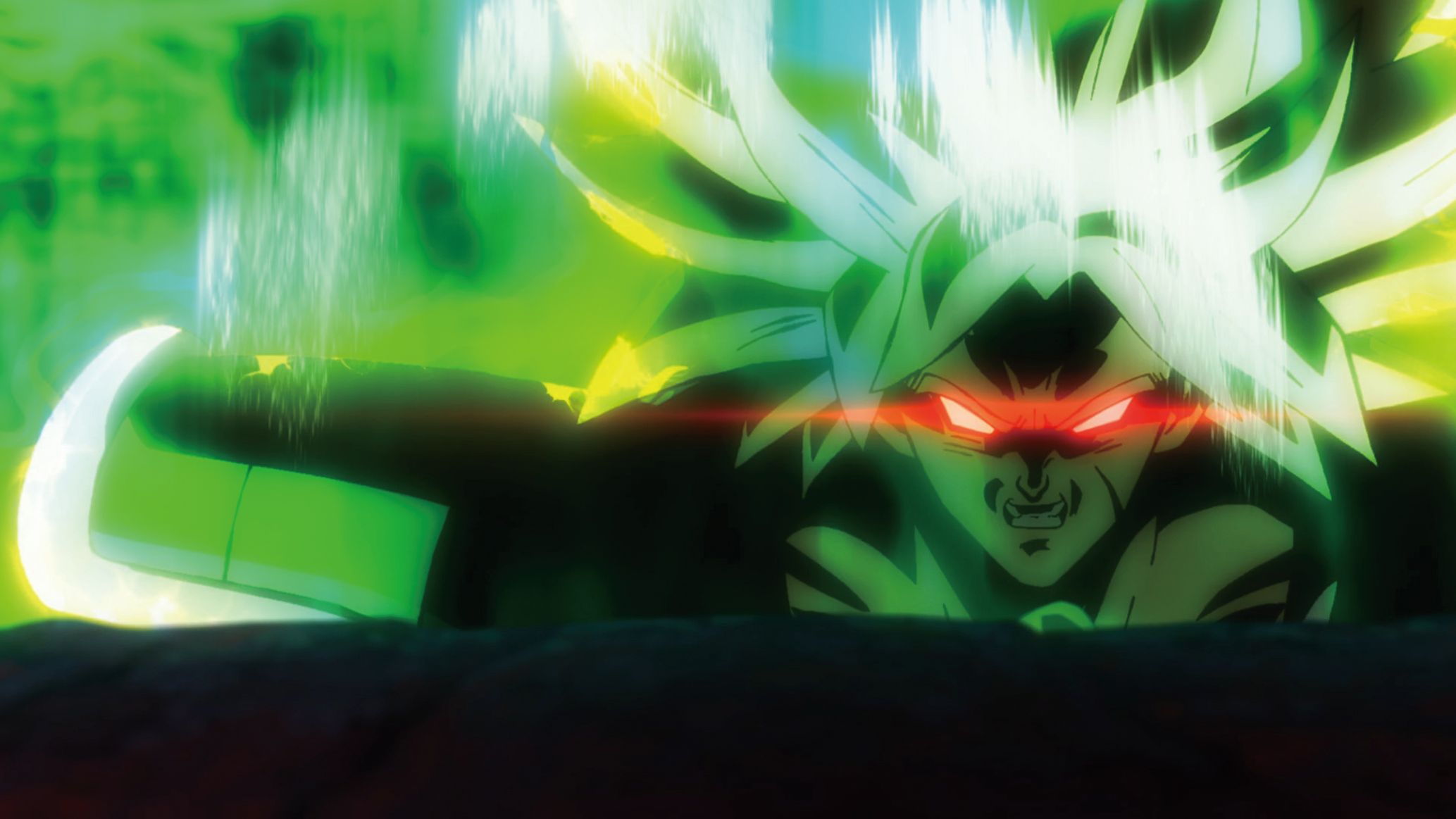 That all sets up what most people are here to see: Goku, Vegeta and Broly fighting once again on screen. What's fun is that Frieza is now alive again, thanks to the events of the last Dragon Ball Super arc, it's his still-rebuilding Frieza Force that happens upon Broly and Paragus and it's the Emperor who brings them to Earth purely for his own entertainment. I'll admit seeing Broly fighting Goku while Frieza watches and knowing this is actually now a part of the story, rather than some weird fan fiction is surreal… in a great way. There are also a few new, not very loyal Frieza Force members who end up befriending Broly, which is interesting. The raging Saiyan is much more of a sympathetic character here in general, with a hell of a lot more layers than just charging forward shouting "Kakarot!" all the time…
There is another thing that has only appeared in the non-canon movies that makes an official appearance in this film, and although it's all over marketing and trailers (and video game DLC…) I won't spoil it in this review, but I will say it's great and it even has a callback to the film it originally appeared in…
Now, let's get this out of the way: in over 30 years Dragon Ball has never looked this good. It's bright, the animation is extremely smooth, and very rarely are any characters static: Frieza sitting in his chair with his tail constantly waving back and forth or contracting when he gets shouty, or the facial expressions as characters are talking or laughing. It's high-quality to say the least. Then the fighting in the last half hour is properly riveting, delivering such crazy bright lighting effects, fluid close-range fighting, and even some CG used so the camera can pan around the fighters as they fly through the air or through mountains. There is even a first person POV shot! Honestly, the phrase "it will leave you breathless" is a bit of a cliché, but once the big finale ends you'll feel like you need to catch your breath and have a rest…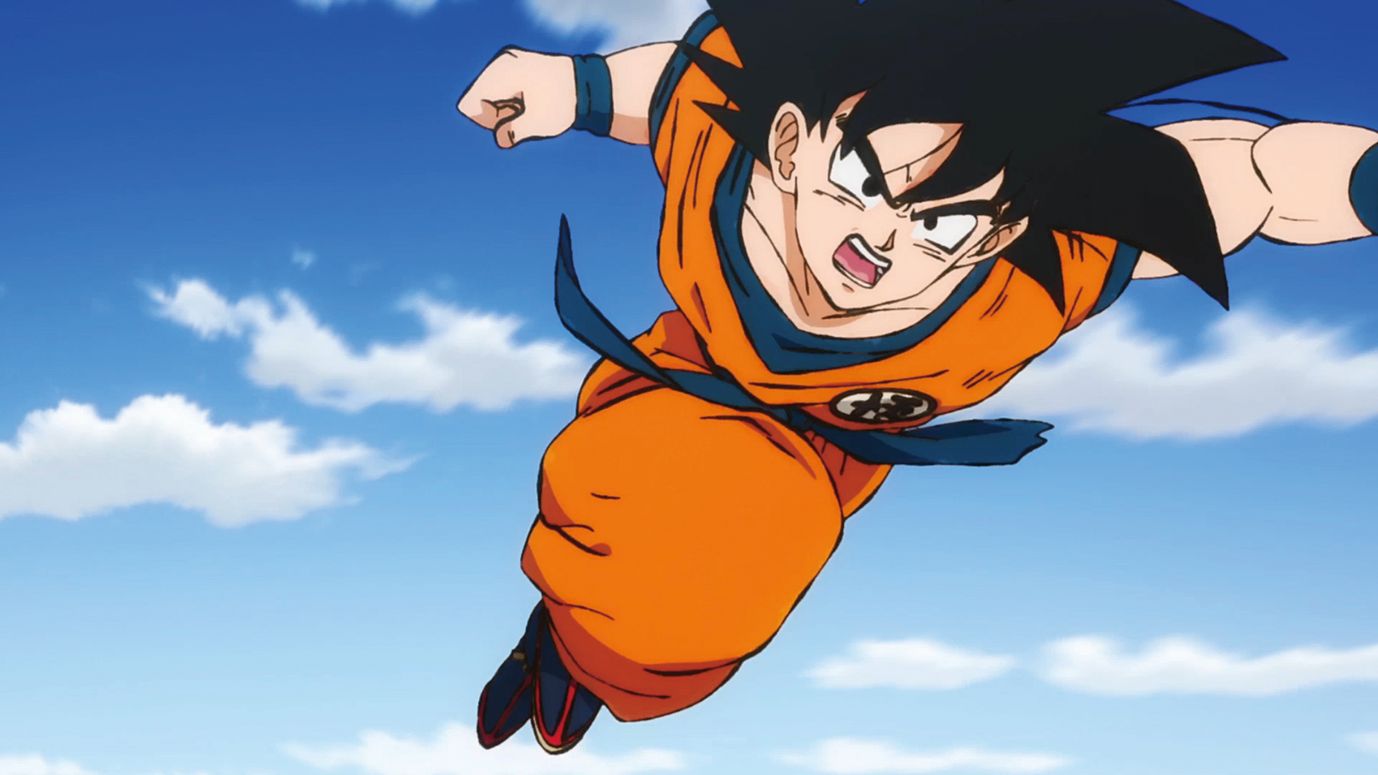 Norihito Sumitomo continues his job of creating music for Dragon Ball properties after Dragon Ball Kai and the Super TV series, and he's certainly got the hang of it by now. A mix of dramatic orchestral music and heavier, rock-like music with odd lyric segments all fit the scenes well, not to mention yet another remix of "Cha-la Head Cha-la" for good measure. "Blizzard" by Sonic Groove is the main theme of the film and plays during the credits. It's catchy, though maybe not very suited to the actual content of the film…
I've been a fan of Dragon Ball since Z first aired here in the UK, and I honestly feel this film is amongst the best parts of the overall franchise to date. It's big budget, it plays with the very origins of the lead characters, and it introduces one of the most popular non-canon characters into the main narrative with great care and style.  If you even have a passing interest in the series, this is an experience that can't be missed.
The film will be showing in select cinemas across the UK & Ireland from January 23rd, both sub & dub. Due to popular demand, some cinemas have added extra dates! All screening info & ticket booking can be found at www.brolysback.co.uk!