Dragon Ball Z Kai: The Final Chapters – Part 2 Review
Dragon Ball Z Kai – The Final Chapters Part 2 contains Episodes 122 to 144, cutting down Dragon Ball Z Episodes 230 to 258 (roughly), meaning they cut 28 episodes down to 22, but boy it doesn't feel like it. The story starts with the fight we were promised on the front cover of Part 1: the battle between Goku and Vegeta, who has let himself be possessed by the wizard Babidi in order to gain a power boost and "free himself" of the shackles of caring for a family. It's a great fight, full of action and drama as Goku soon realises that deep down, even with the Majin energy running through him, Vegeta is lying about wanting to abandon his family. Meanwhile Gohan and the Supreme Kai, God of the entire universe, are trying to stop Babidi's father's greatest creation, the demon Majin Buu, from being released. Given the title of the story arc and the front cover of this Blu-ray, you'll be unsurprised to find out that didn't happen…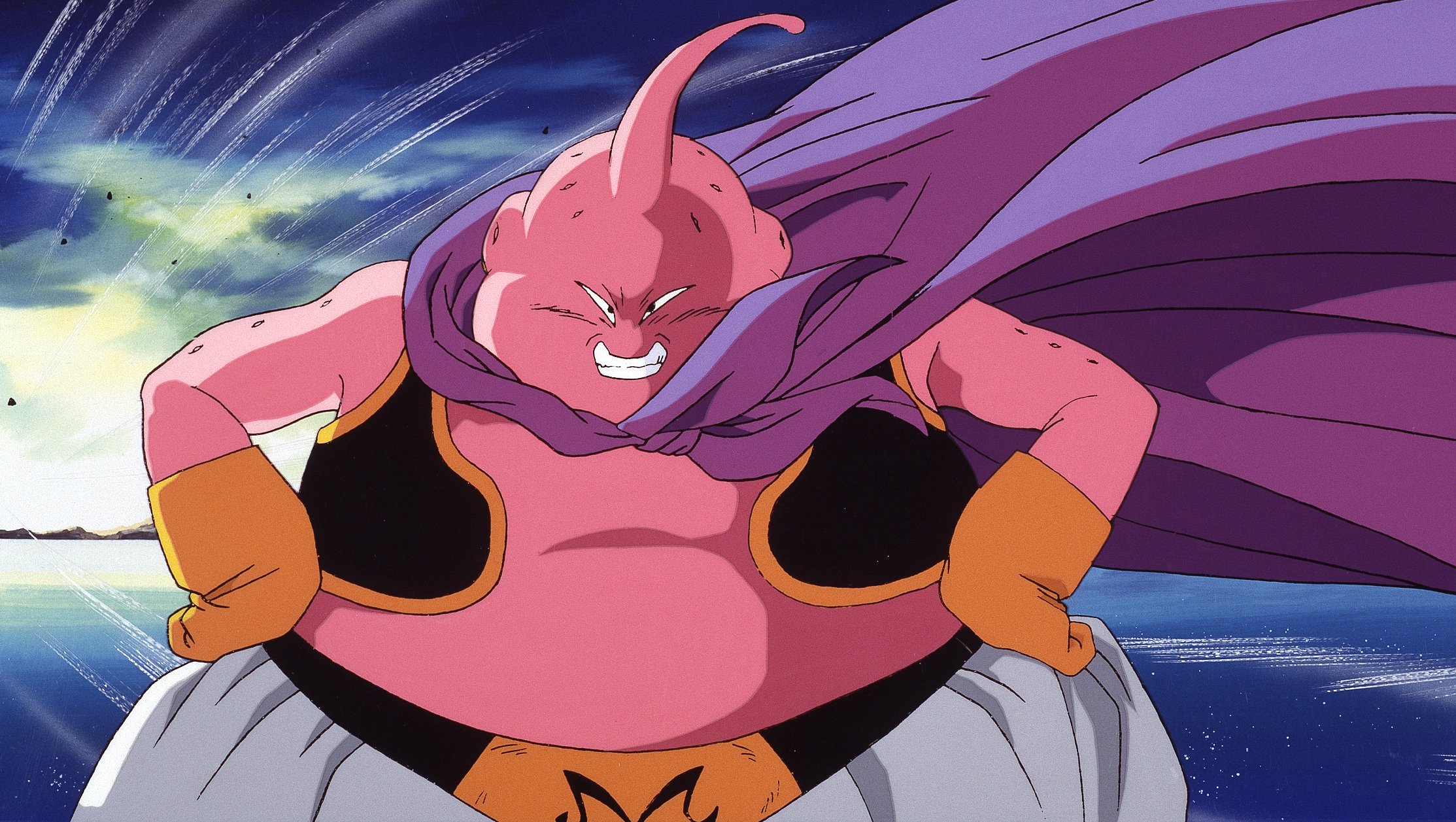 Majin Buu is revealed and he's… a vastly overweight pink thing with the mind of a child. Yes, this is where Toriyama truly went back to his more comedic roots, though it doesn't damage Buu's ability to be a threat. If anything, it's more unsettling seeing a smiling, giggling creature hop about and dance a bit, and then beat you to a bloody pulp, or turn you into a cookie or chocolate bar and then literally eat you. This is one of the few times the new musical score by Norihito Sumitomo actually works, as a piece of music that sounds comical, then turns eerie, plays during a lot of these scenes of Buu causing havoc and/or killing indiscriminatingly, giving the scenes a further unsettling edge.
I won't mention much else, on the off-chance this really is your first time experiencing the material, though I will mention that it features a truly great moment for Vegeta, and the debut of Super Saiyan 3, a form where they grow so much hair that their eyebrows go bald… or something. It's on the front cover of this release, so take a look! It also features the debut of Fusion, where two characters do a bit of a synchronised dance and become one person for a period of 30 minutes… man, Toriyama had some weird ideas at this point…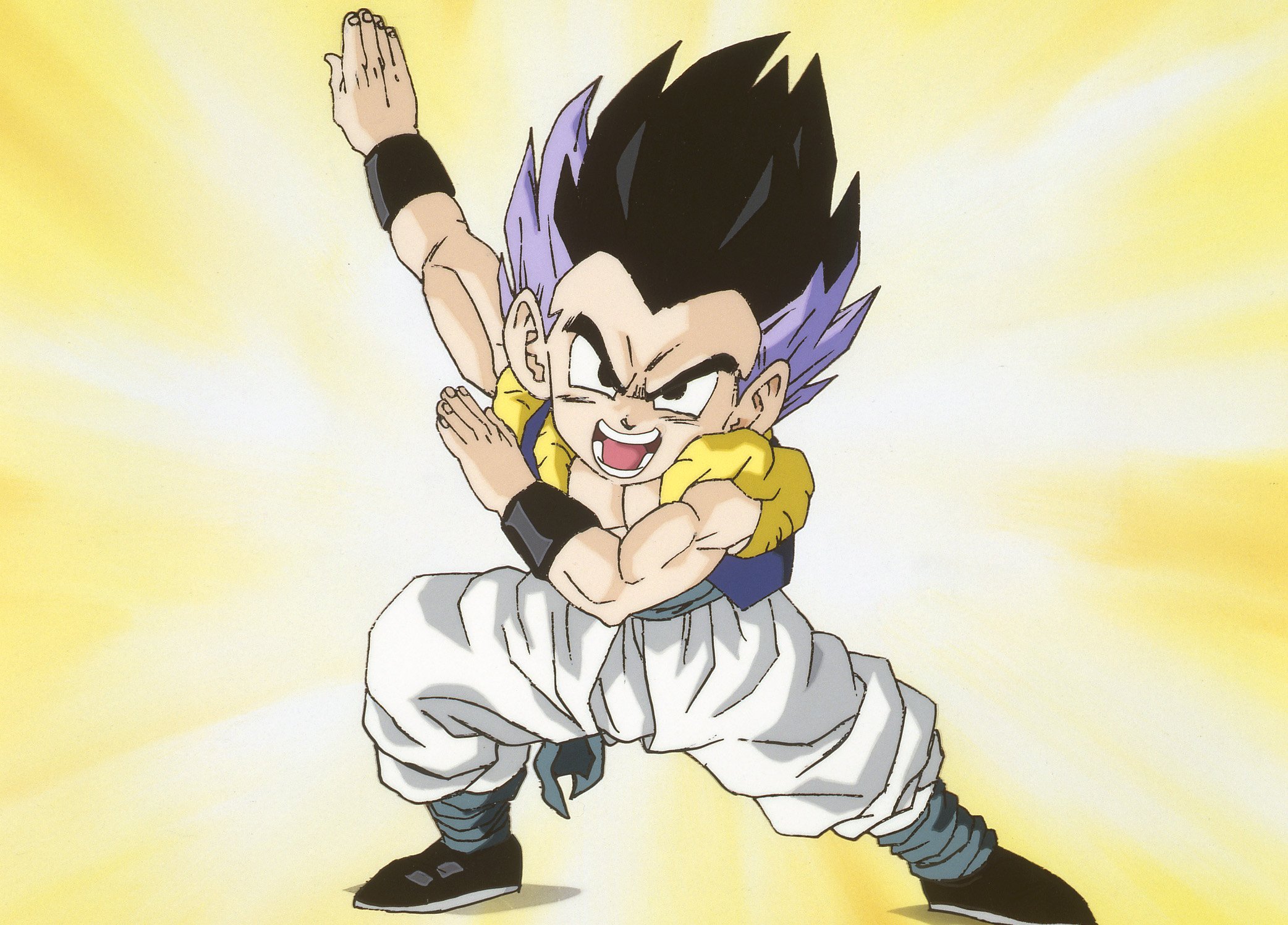 *Note: These pictures do not represent the image as it exists on the release*
I'll also mention the sometimes frustrating appearance of filler, including a comedy episode from Dragon Ball Z, entirely made up and with the punch line being Master Roshi farting, was trimmed to just 10 minutes of an episode… but clearly shouldn't have been kept at all! There is also far too much of Majin Buu destroying random cities and getting up to no good, stuff that was added to Z in order to, you know, fill up time, and therefore there was no reason to keep so much of it in, especially as this part of the story is where several of "our heroes" begin training, therefore it's naturally a very slow period anyway.
Technical-wise there is still the problem of it cutting 20% of the picture off in order to reframe it for 16:9 TVs. Sometimes, thanks to the great animation of the time, it looks great on my modern TV, but other times, particularly when the camera is close in for some hand-to-hand fighting, characters'  heads or chins are cut off and it just looks… wrong. Along with the Majin Buu theme there are a few other songs that get added to the extremely flat OST from the previous set that are actually good, and remind me a lot of some of Sumitomo's later work with Dragon Ball Super.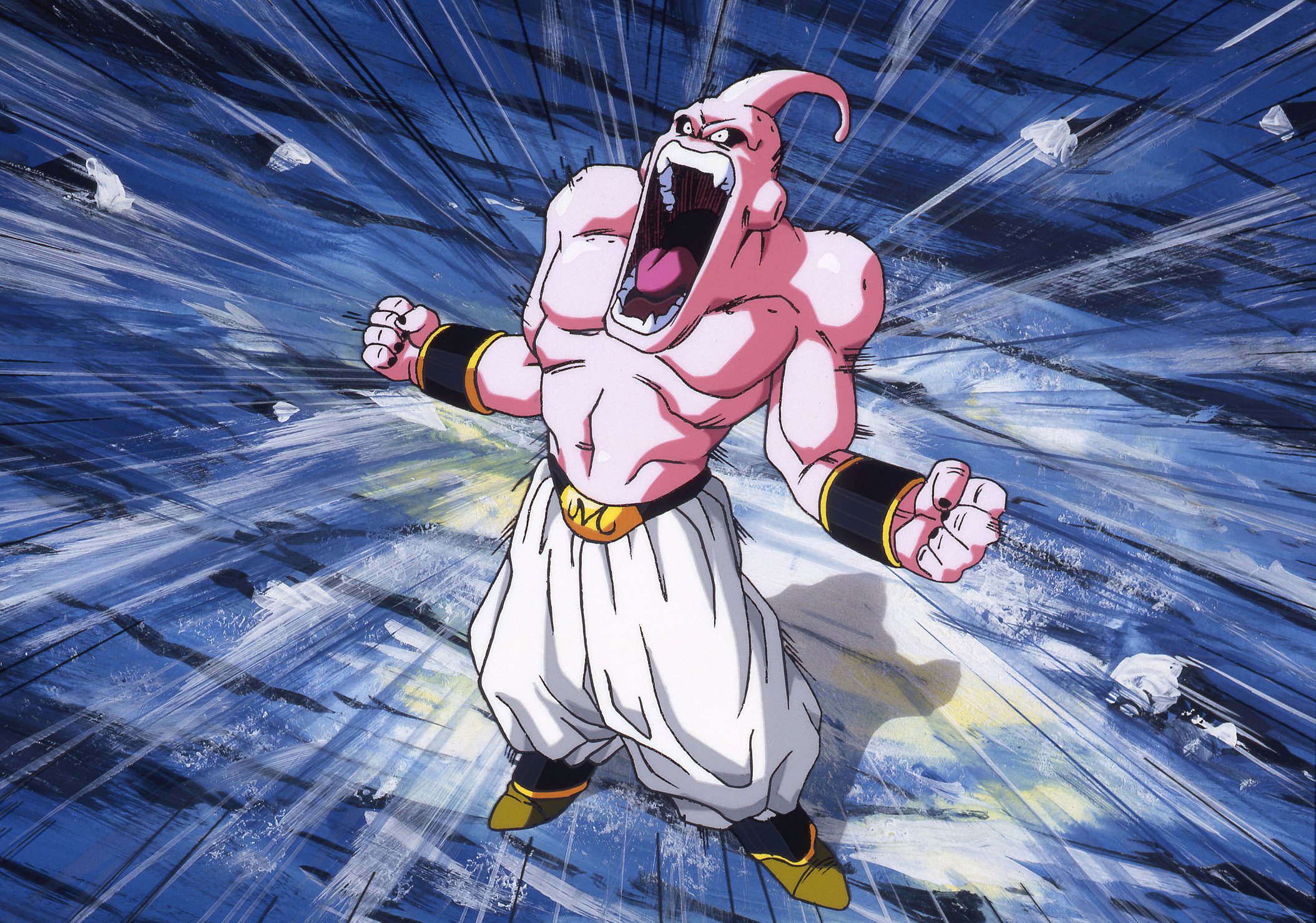 The opening and endings are still the same ("Fight it out!" by Masatoshi Ono and "Never Give Up!!" by Junear, respectively) which is a shame, because they're still both terrible songs badly sung in English with really poorly drawn new animation. In terms of extras, you get clean opening and endings, trailers and a video commentary by English voice actors for Episode 131.
So, Dragon Ball Z Kai: The Final Chapters – Part 2 (that's a really long title when you think about it) is an improvement on Part 1, mostly because of improvements to the soundtrack and the story starting to pick up along with the action, even if it then slows down to a near stop for a good ten or so episodes towards the end. Yes, given what's left, Part 3 will be nearly entirely wall-to-wall, nonstop action, so at least if you're buying these and struggling I can say the next part, one way or another, will hold your attention. This, on the other hand, is just a small step up from Part 1…