Manga UK Announces Dragon Ball Super: Broly Standard Editions
Following last Friday's announcement of a Blu-ray SteelBook release for Dragon Ball Super: Broly, distributor Manga Entertainment have confirmed details of the film's Standard Edition DVD and Blu-ray releases.
For those of you willing to forgo the expense of the sought-after metal collector's packaging, the film will also be available on the more affordable split DVD and Blu-ray formats, releasing alongside the steelbook on 27th May 2019. Additionally, due to the popularity of the previously announced SteelBook, it will now be released as a DVD & Blu-ray combo pack, with no extra charge to consumers! Following queries about the online packshots, Manga UK also confirmed to us yesterday that Dragon Ball Super: Broly's SteelBook release is an official Scanavo SteelBook.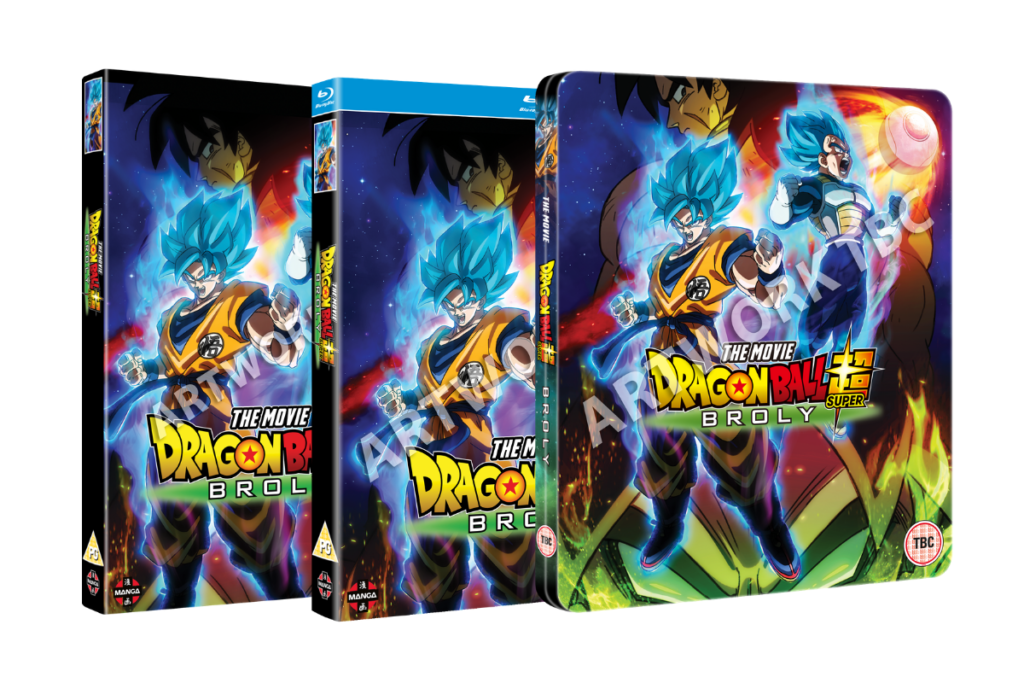 In addition to the standalone releases, Manga Entertainment will also be releasing the film in a Triple Pack with other recent Dragon Ball anime films Battle of Gods and Resurrection 'F'. This collection will be released on both standalone DVD and Blu-ray formats.
Are you a fan of Collector's Editions, or do you prefer to buy Standards? Let us know in the comments!