Manga UK Powers Up Dragon Ball Super: Broly Release with Sainsbury's Exclusive
Manga Entertainment's upcoming home video release of Dragon Ball Super: Broly is going super saiyan with a surprising power-up announced by the distributor this morning. For a limited period after launch, all Standard Edition Blu-ray copies of the hit anime film will be automatically upgraded to a Collector's Edition including a slipcase, fold out poster and 4 character stickers.
Current pre-orders across all retailers will retain the same price, but be upgraded to this addition. This release will only be available for a limited time however, before being phased out for the Standard Edition. You can currently pre-order this version on Amazon for £14.99.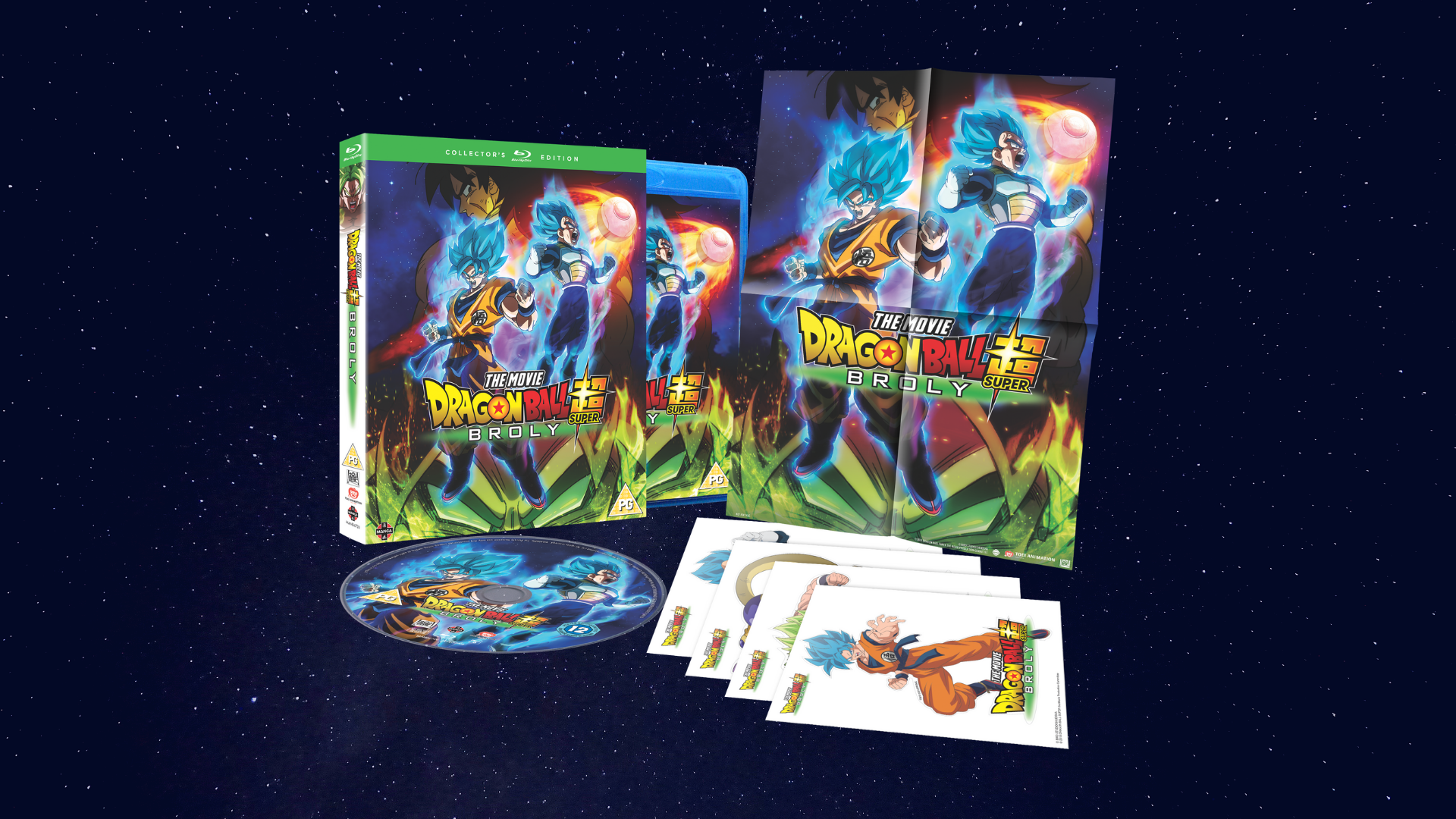 Dragon Ball Super fans can also live well for less with a pair of editions exclusive to the Sainsbury's supermarket chain. The Sainsbury's DVD and Blu-ray editions will include a slipcase, and four artcards featuring stills from the film.
In other Broly related news, Manga UK recently took to social media to confirm that their release doesn't feature the green tint found in the North American release, but that no on-disc extras were approved for inclusion in their release.
Dragon Ball Super: Broly will be available on home video from 27 May 2019 in a variety of formats, including the aforementioned Collector's Editions, a Steelbook Combo Pack, and a three-film collection. The film will also be available as a digital download and rental from 13 May.
Disclosure: the above Amazon links are affiliate links. If you click on it and make a purchase, Anime UK News will receive a small commission from the retailer. Click here for more information on our affiliate policy.