Perfect Blue: Ultimate Edition Review
Ian Wolf
•
All the Anime's range of "Ultimate Editions" of classic anime, with plenty of bonus features added, continues with the latest edition being Satoshi Kon's psychological horror.
Perfect Blue follows Mima Kirigoe, a woman who was part of an idol group called "CHAM", but has decided to quit the group to follow an acting career. This causes friction between her two managers: Rumi, who wants Mima to stay in CHAM, and Tadokoro, who wants to support Mima's acting ambitions, and lands her a job in a new direct-to-video crime drama.
When Mima gets home, things start to become weird. She receives a fax labelling her a traitor for leaving the band, and she learns of a website called "Mima's Home", which seems to detail her life in huge detail. While Mima is acting, Tadokoro opens a letter bomb meant for herself.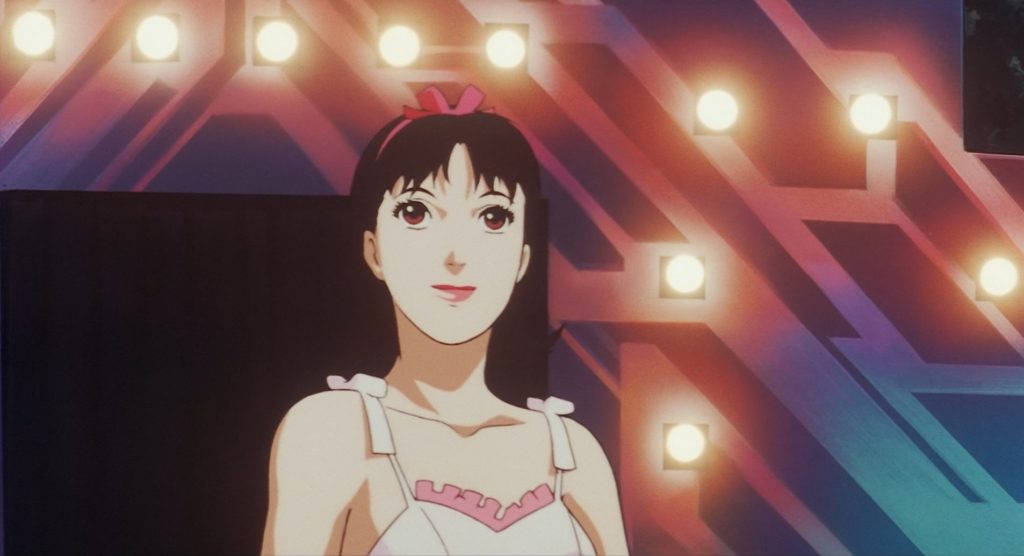 We repeatedly come across an ugly stalker named "Me-Mania" who appears to be behind these attacks, and while Mima begins to become more established as an actress, she has to perform some sordid acts to become bigger, such as performing a rape scene and doing a nude photo shoot. As the story progresses, those responsible for making Mima do these jobs are killed, while Mima ends up suffering from strange visions of herself in her idol days, the idol claiming she is the real Mima. Mima slowly becomes more unstable as the visions begin to dominate her life and she herself finds her life in danger.
Regarding the film itself, there are certainly plenty of moments to give you a fright. For example, a scene involving one murder begins with the attacker in disguise suddenly taking out a screwdriver and stabbing the victim in the eye without warning for the viewer. The rape scene is also disturbing, even through you know that Mima is just acting as the victim, you can't help but feel a bit sick at what the character is made to do for the camera and for her career.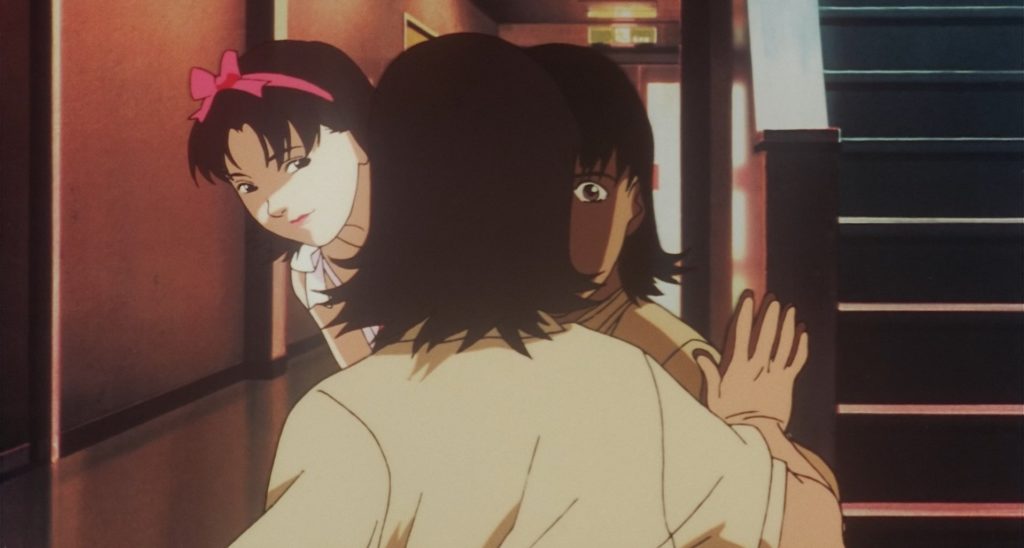 There is also the entire psychological aspect as Mima begins to see strange visions of herself in her idol days. When she starts to lose her grip on reality, you begin to ask yourself questions as to whether she is sane or not. Is Mima the killer perhaps? In the drama she is in, her character has multiple personality disorder – is it leaking into real life?
As for the production, the artwork is well executed, with the suspense and acting nicely paced. When a shocking moment appears, you get your money's worth, and Kon's direction makes the most of the scariest segments. Junko Iwao performs the lead role of Mima with great scenes of thrill and suspense, and even Ruby Marlow isn't too shabby in her portrayal of the role in the English dub. Given Mima's previous life as an idol, music plays an important part in the movie, with the main song, "Angel of Your Heart" being a fun, enjoyable pop track, but when it comes to the more dramatic elements of the movie, composer Masahiro Ikumi is able to heighten the tension.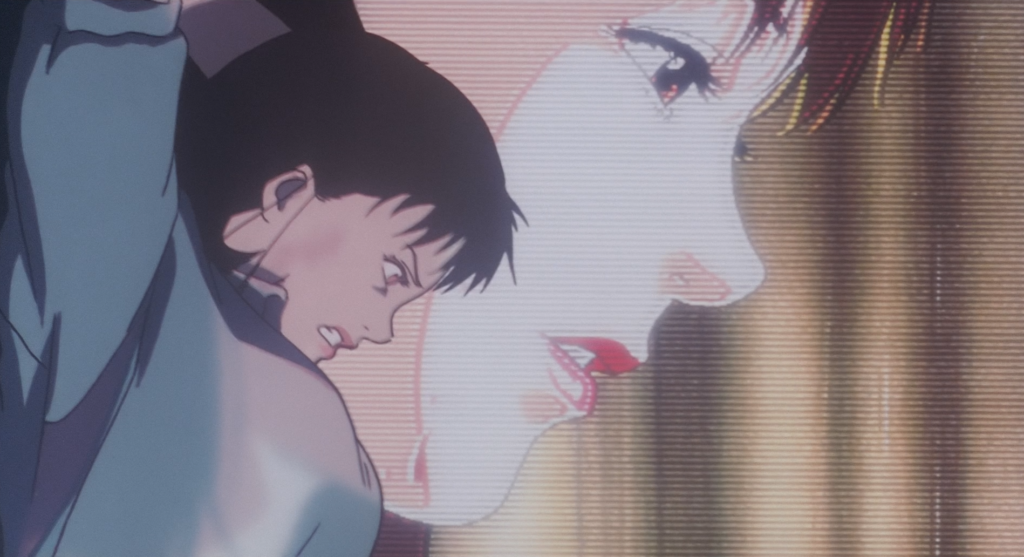 In this "Ultimate Edition", there are lots of extras to sink your teeth into. As well as the digitally restored film on Blu-ray, you also have a CD of the film's soundtrack. On the Blu-ray you can watch the film in the original standard definition (Japanese dub with English subtitles only), listen to an English-language version of "Angel of Your Heart", and a selection of trailers for the film in both Japanese and English. There is also recording footage of "Angel of Your Heart", interviews with the English and Japanese cast as well as an interview with Kon, and a three-part lecture series (around 40 minutes long) in which Kon explains his intent when making the film. Aside from this you also get a 48-page paperback book about the film, and a 384-page storyboard collection – but sadly I've not been able to review these books.
Perfect Blue is certainly a great film and there are plenty of bonus bits in this collection that make it  worth getting if you have not already seen the movie. Moments such as the rape scene may be off-putting to some viewers, however, so be aware that this film is certainly not suitable for all.