Pigtails and Other Short Stories from Production I.G Review
Ian Wolf
•
Anime Limited has been known to be rather adventurous when it comes to its choice of releases. The latest of these is a collection of five short films from the studio Production I.G, showcasing various directors, animators and production styles.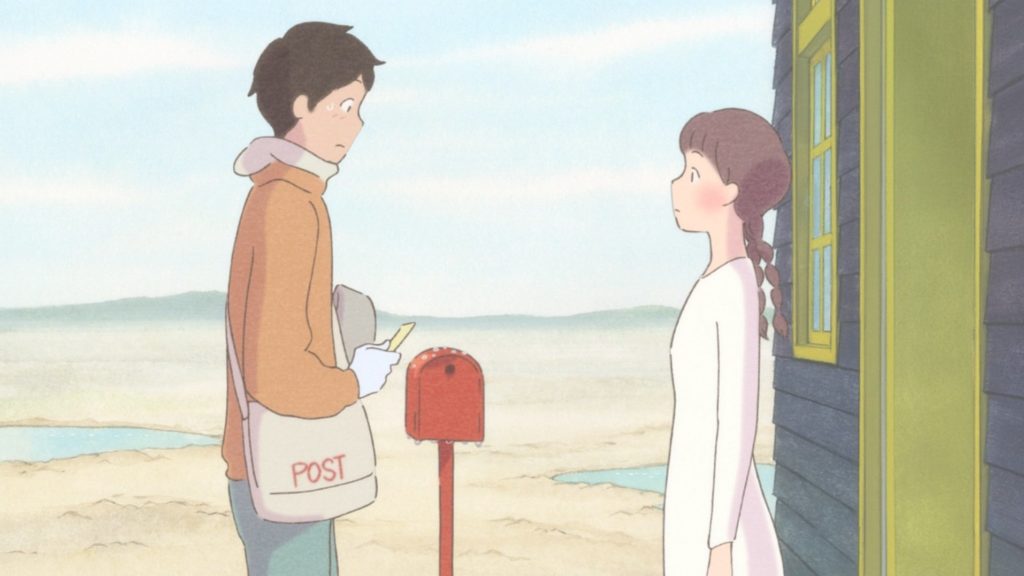 The first of these films is the title one: Pigtails, from 2015. Directed by Yoshimi Itazu, the animation director on Miss Hokusai and whose previous work includes series such as Fullmetal Alchemist and Yu-Gi-Oh!, it is also the longest of the films at 28 minutes. An adaptation of the manga Mitsuami no Kami-sama, it follows a girl who lives in a small remote house, where a giant wall blocks her access to the outside world. You never hear Pigtails speak, or indeed any of the humans in it apart from someone singing a song on a portable TV. The dialogue is spoken by various inanimate objects in the house.
The girl is visited by men in radiation suits who check on her health and give her supplies. She is also visited by a postman who lives by a rubbish tip, and who also is in love with her. When he falls ill we learn of a disturbing truth about the fate of those inside the walls, but when the postman tells Pigtails, will she flee or accept her fate?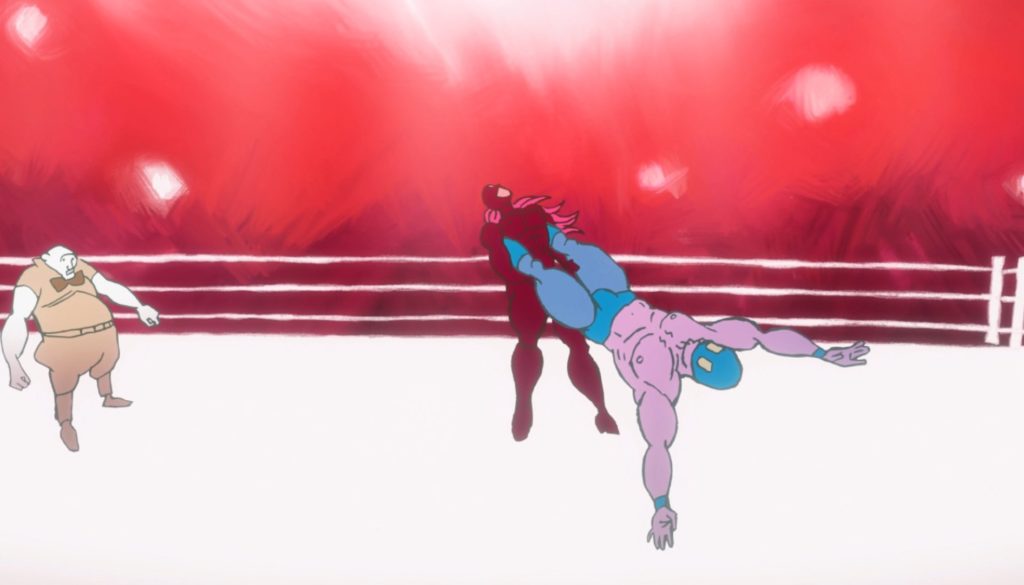 2012 short Kick-Heart from animator Masakki Yuasa, who previous credits include Lu Over the Wall, is one of the shorter of these films, and was crowdfunded by Kickstarter. It follows pro-wrestler Romeo who falls in love with a female wrestler with a secret identity, Juliet. Romeo enters a match in order to raise funds to save his old orphanage but finds himself battling against Juliet in the ring.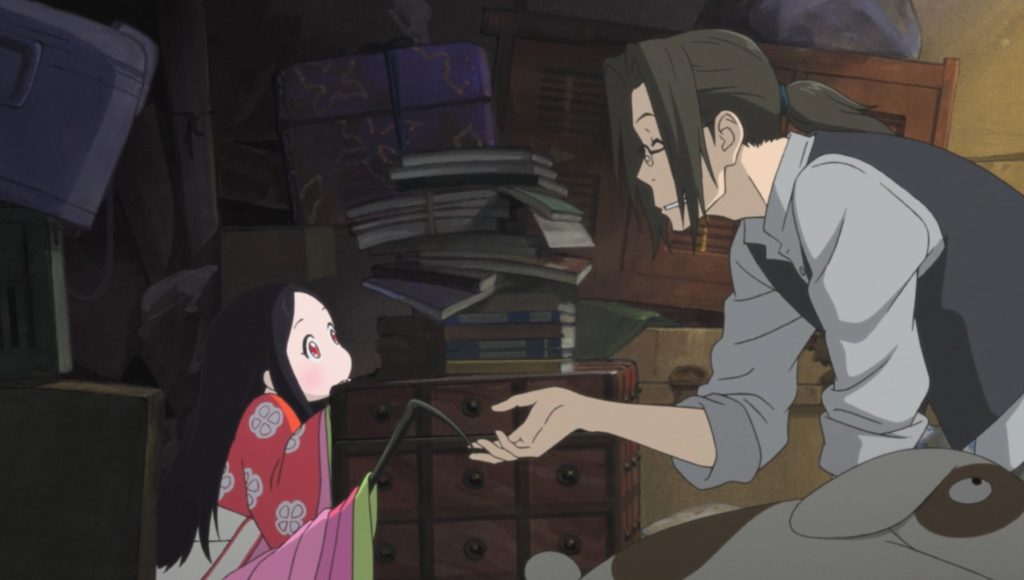 Also from 2012, Li'l Spider Girl is a supernatural anime with moe anthropomorphism added. One of four shorts picked by a project set by Japan's Agency of Cultural Affairs that was designed to train young animators, it follows antique bookseller Suzuri, and Mizuki, a boy whose uncle owns the building Suzuri lives in. Mizuki accidently opens a sealed book that tells the story of a giant spider that was defeated by a yin-yang master. The open book releases a spirit that turns into a tiny, eight-legged spidergirl. She may look cute on the surface, but something darker may lie underneath.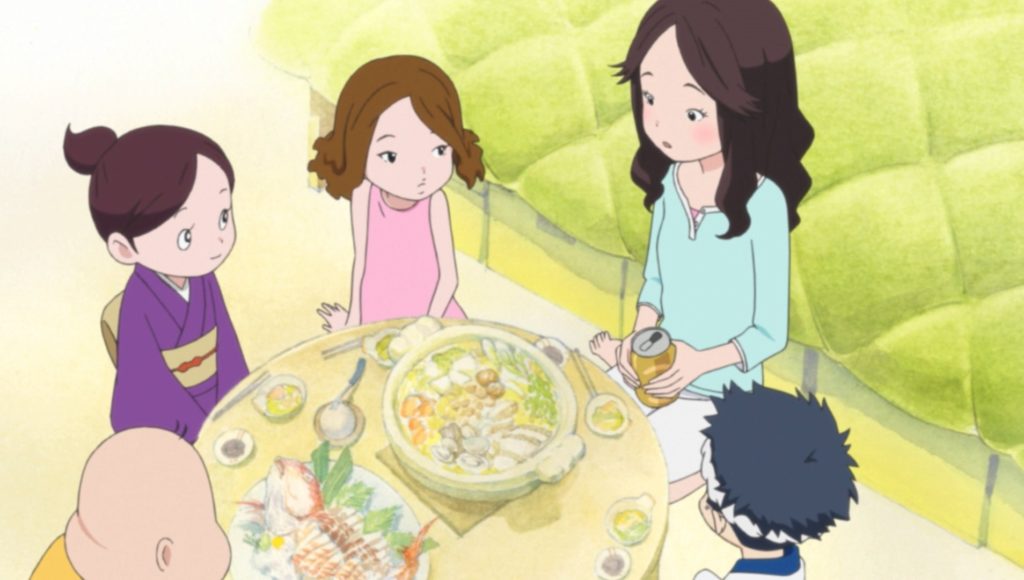 From 2010, Drawer Hobs was the directorial debut of future Ghost in the Shell Arise director Kazuchika Kise. The story concerns Noeru, a woman working in a call centre who has just moved to an old apartment in the city. Without warning, her mother sends her an old chest of drawers. She eventually comes to discover that these drawers contain the benevolent spirits of six children who have helped out the women in Noeru's family for years, and now it is Noeru's turn to be assisted. Worried at first, she comes to appreciate the new company.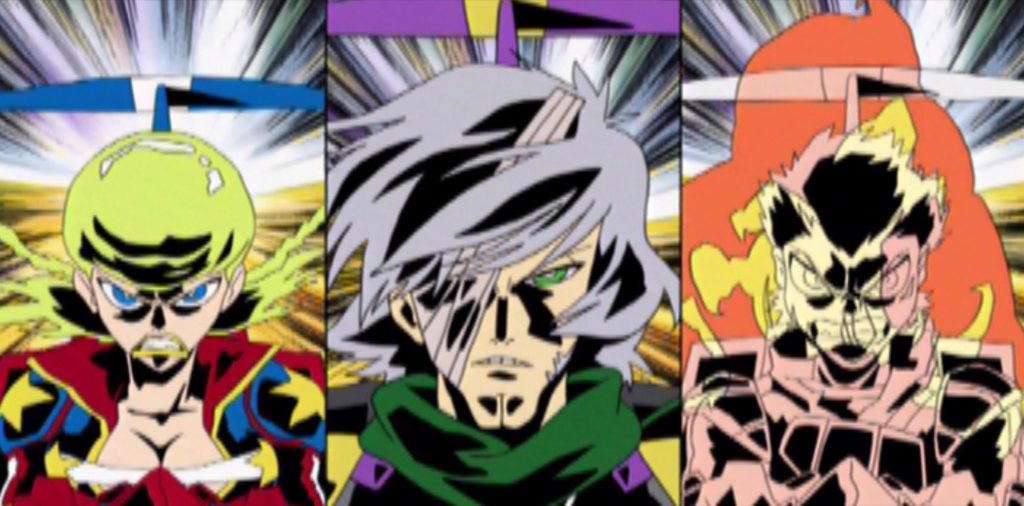 The last, oldest (2005), shortest (3×3 minutes) and most visually over-the-top of all the films is the motor racing short Oval x Over, created by the team behind the sci-fi film Dead Leaves, with story from Imai Toonz and directed by Hiroyuki Imaishi (Gurren Lagann, Kill la Kill). These shorts were made to promote the Indy Japan 300 Mile race. We see three drivers – Bern, Glavis and Arth – competing in a dangerous and ludicrous motor race. All three of them are also connected to a crash which happened in the race five years earlier.
As there is a mix of different stories and styles, the one that people will find their favourite will differ from person to person. For me, it would be a choice between Pigtails and Li'l Spider Girl. The former has some really interesting ideas and mixes pastel-like animation with a storyline that is rather bleak and shocking. Much of this has to do to the aftermath of the 2011 Fukushima disaster and deals with  some medical ethical dilemmas. The latter has the more entertaining story and appealing characters, especially the title character who does look adorable. This also adds to the humour, as this cute little girl often sinks her fangs into the heads of the other main characters. Again, the ending is unusual, and out of the two I think I prefer the ending of Pigtails more.
As for the other three films, Kick-Heart and Oval x Over stand out for their unusual art styles. Kick-Heart has some better visual gags in it however, and Oval x Over doesn't really have a proper ending to it, in that the winner of the race is never revealed. Drawer Hobs has its own charm to it, with the lead character developing nicely as the story unfolds.
Concerning the collection, the only real main issue is that you can only watch these shorts in the original Japanese with English subtitles. No English dub is available. The only extras on the discs are trailers for the shorts, except for Oval x Over – which is understandable. It is hard to make a trailer for something made out of three 3-minute-sized chunks.
If you get the collector's edition however, you do also get a 156-page storyboard book, and a 140-page material archive detailing each short, showing more art and offering profiles of some of the key staff.
This collection is for someone who is seeking something different. These are little nuggets to tuck in to, and also demonstrate some of the early works of people who have since gone on to create some of the biggest anime of recent years.