Funimation Unveils Third Wave of Winter 2020 Anime Simulcasts and Simuldubs
Distributor Funimation has revealed the third batch of new anime they will be simulcasting for the Winter season line-up via their streaming platform Funimation Now. The titles listed below have confirmations that they will be available for the United Kingdom and Ireland territories. For this update, we will be seeing more titles presented only in original Japanese audio with English subtitles, and unless specified, a Funimation English dub.
The schedule for the English dubs will vary for each title and generally do not have their launch dates revealed until after the first simulcast episode launches.
You can view the previous announcements here:
Batch #1 – Batch #2!
---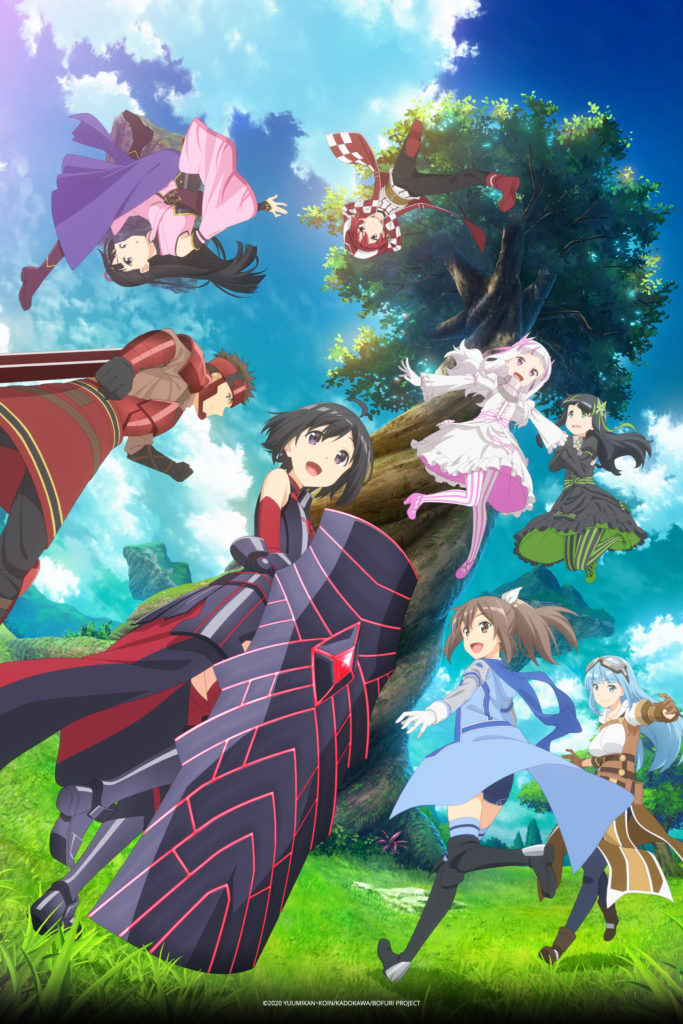 (Itai no wa Iya nano de Bougyoryoku ni Kyokufuri Shitai to Omoimasu.)
Studio: Silver Link
Source: Novel by Yuumikan
Audio: English & Japanese
Simulcast: Wednesdays 8th January at 2:00pm GMT
About BOFURI: I Don't Want to Get Hurt, so I'll Max Out My Defense.:
"She may be new to gaming, but Maple has found the secret to invincibility! Just put all your skill points into defense until you can't even move. That works, right? She doesn't want to experience any pain in the VRMMO game she started playing, and somehow it works better than anyone expected. Now she's got followers??"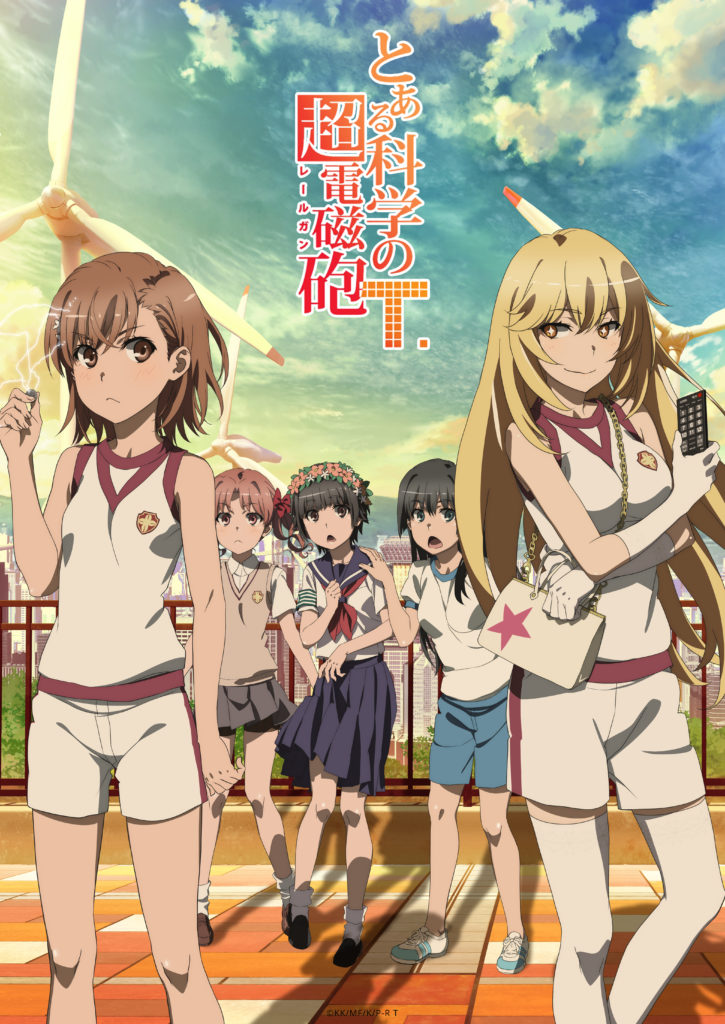 (Toaru Kagaku no Railgun T)
Studio: J.C.Staff
Source: Manga by Kazuma Kamachi
Audio: English
Simuldub: Fridays 24th January at 9:00pm GMT
Note: Crunchyroll will stream the Subtitled version
About A Certain Scientific Railgun T:
"A third season blasts its way through Academy City from the studio that brought you Food Wars!, SHIMONETA, and more! Mikoto Misaka and her friends prepare for the Daihasei Festival, a seven-day athletic competition between esper schools. Academy City opens to the public for the event, but with the whole town abuzz, no one notices when trouble stirs behind the scenes."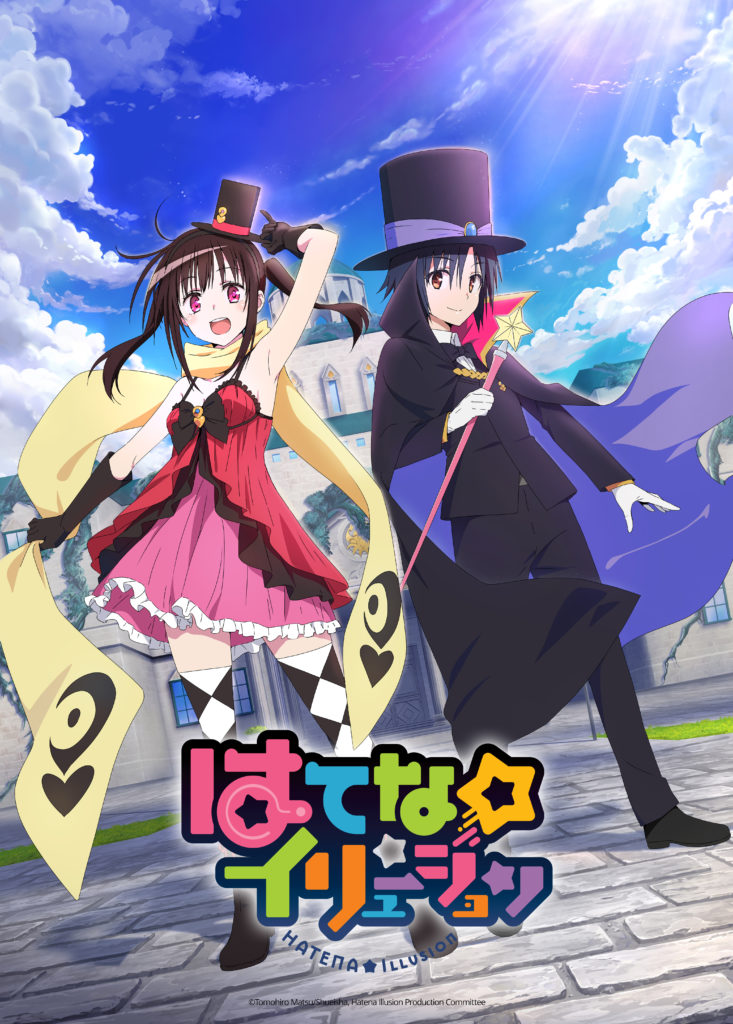 Studio: Children's Playground Entertainment
Source: Novel by Tomohiro Matsu
Audio: English & Japanese
Simulcast: Thursdays 9th January at 2:30pm GMT
About Hatena Illusion:
"Ever since he was a boy, Makoto Shiranui dreamed of being a magician just like the famous illusionist, Mamoru Hoshisato, his hero. But after traveling to Tokyo to train under Mamoru, he's mugged by a mysterious and beautiful female thief! To add insult to injury, his once close childhood friend, Hatena, has no time for him anymore. This is no way to start off his new apprenticeship."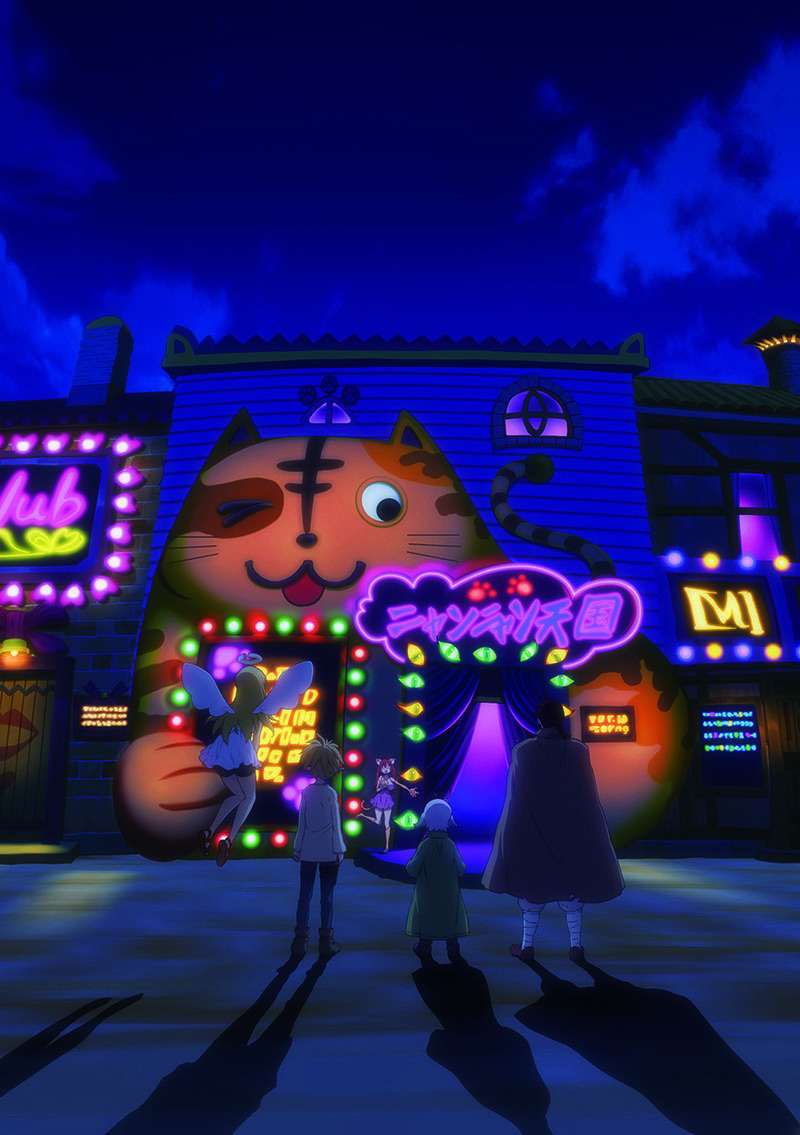 (Ishuzoku Reviewers)
Studio: Passione
Source: Manga by Amahara
Audio: English & Japanese
Simulcast: Saturdays 11th January at 3:00pm GMT
Note: Due to licensing restrictions, the Funimation stream will be using the TV Broadcast censored version.
About Interspecies Reviewers:
"In a world bursting at the seams with moe monsters and humanoids of the horned sort, which brave heroes will take it upon themselves to review the beastly babes of the red-light district? Can only one be crowned the ultimate title of best girl? Behold the most tantalizing of trials, uncensored."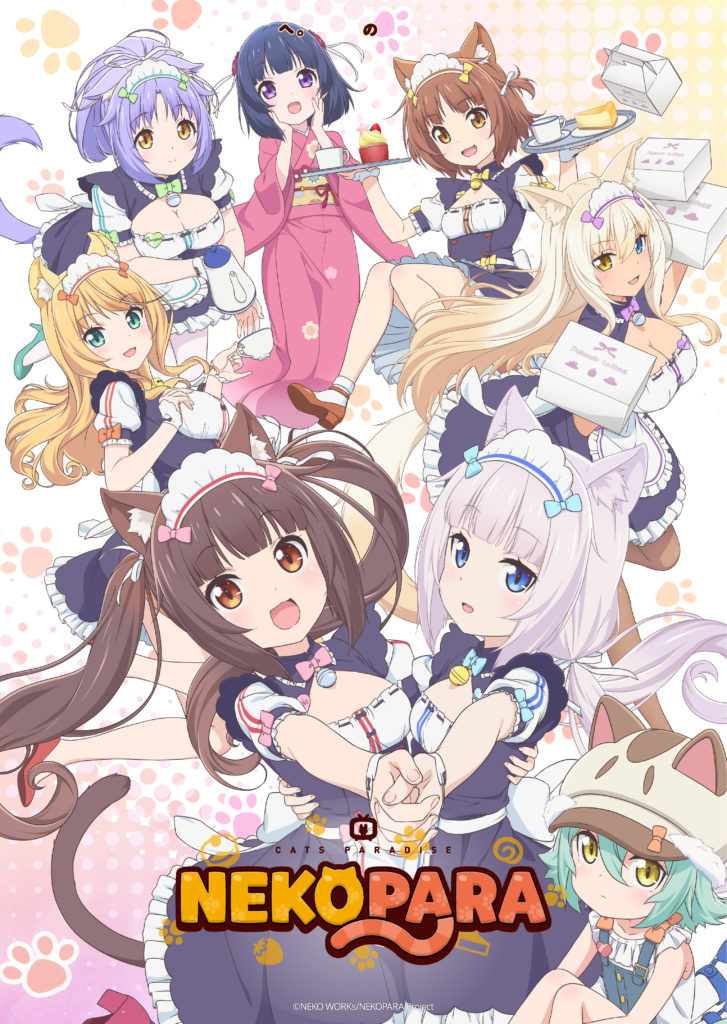 Studio: Felix Film
Source: Video Game by Neko Works
Audio: English & Japanese
Simulcast: Thursdays 9th January at 1:00pm GMT
About Nekopara:
"What's NEKOPARA? Why, it's a cat paradise! Kashou Minaduki, the son of a long line of Japanese confection makers moved out to open his own shop "La Soleil" as a patisserie.

But upon moving out, hidden amongst his things were two of the catgirls, Chocola and Vanilla, that the family had been raising. When he tried to send them back, they begged and pleaded until he gave in and now they've opened La Soleil together. With two catgirls who really, REALLY love their master trying their very best and occasionally failing — a heartful comedy opens for business!"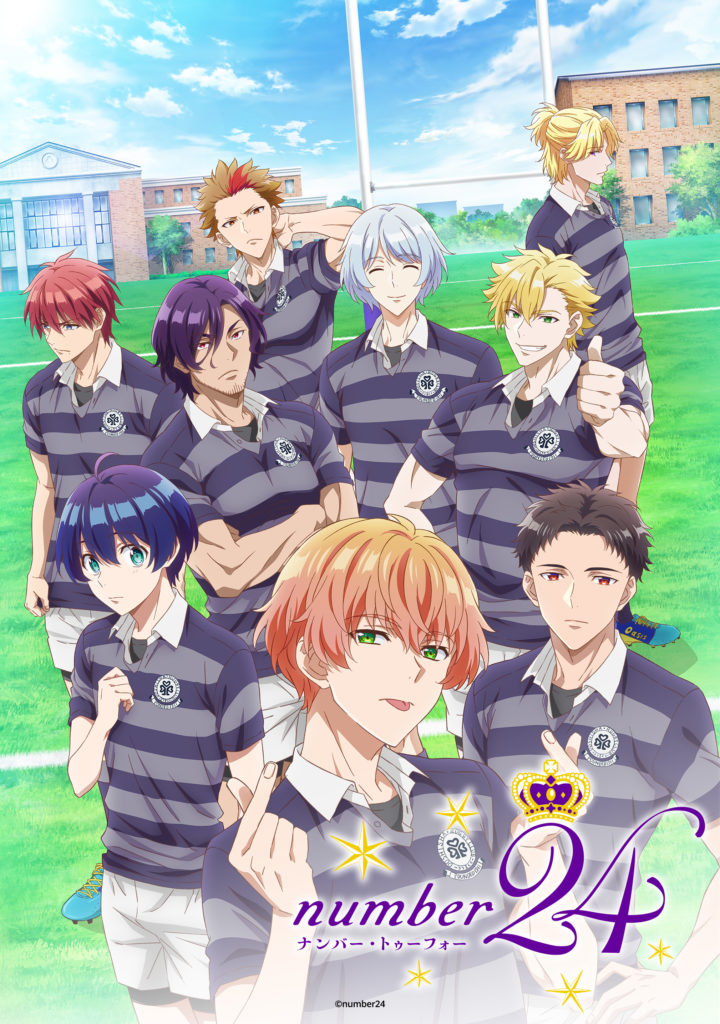 Studio: PRA
Source: Original Anime Series
Audio: Japanese
Simulcast: Wednesdays 8th January at 2:30pm GMT
About number24:
"Natsusa Yuzuki expects to be an ace on the rugby team when he enrolls in college. However, he is no longer able to play rugby due to certain circumstances. Ibuki Ueoka is an older fellow student who quit rugby. Yasunari Tsuru is a younger student who finds Natsusa disagreeable. Yū Mashiro is a younger student who admires and follows Natsusa. Seiichirō Shingyō is Natsusa's close childhood friend. Together, they compete in the Kansai university rugby league."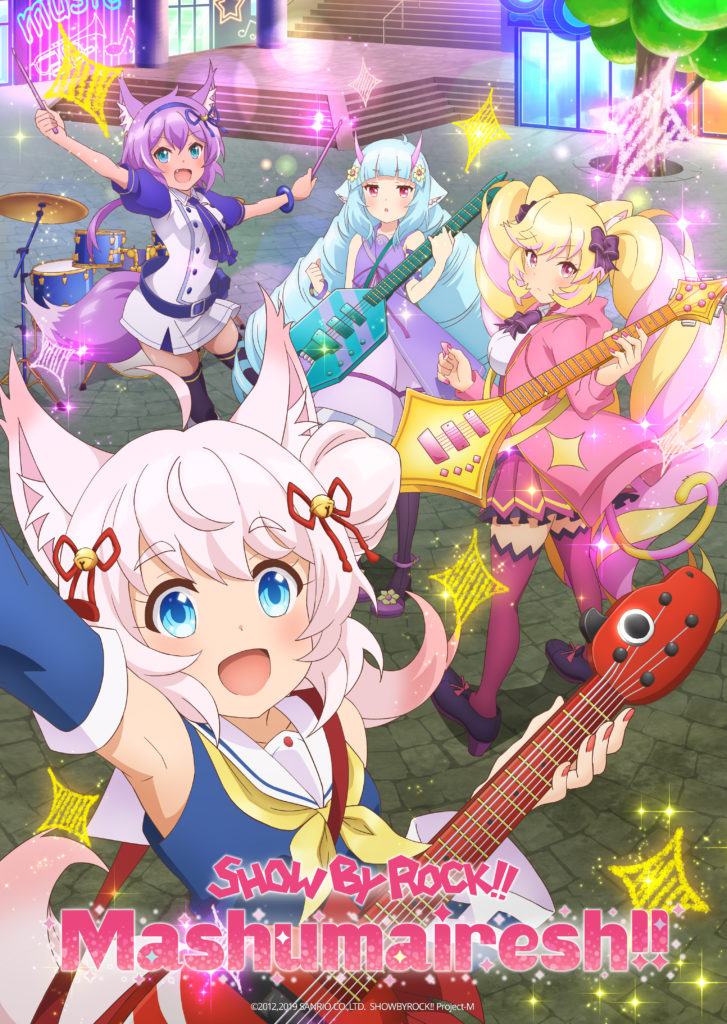 Studio: Kinema Citrus
Source: Video Game by Geechs, Sanrio & Edia
Audio: Japanese
Simulcast: Thursdays 9th January at 2:30pm GMT
About SHOW BY ROCK!! Mashumairesh!!:
"The third anime season to the Show By Rock!! franchise puts the focus towards the band Mashumairesh!!!!, featuring members guitarist and vocalist Howan of fox lineage, guitarist and vocalist MashimaHimeko of striped cat lineage, bassist and vocalist Delmin of the Devilmint Kiryū lineage, and drummer and vocalist Ruhuyu of wolf-girl lineage."
---
Sources: Funimation, AnimeNewsNetwork for number24 & SHOW BY ROCK!! Mashumairesh!! Plot Synopsis