Funimation Unveils Second Wave of Winter 2020 Anime Simulcasts and Simuldubs
Distributor Funimation has revealed the second batch of new anime they will be simulcasting for the Winter season line-up via their streaming platform Funimation Now. The titles listed below have confirmations that they will be available for the United Kingdom and Ireland territories. In addition, every title mentioned below (unless specified) will be presented in original Japanese audio with English subtitles and a Funimation English dub.
The schedule for the English dubs will vary for each title and generally do not have their launch dates revealed until after the first simulcast episode launches.
You can view the previous announcements here:
Batch #1 – Batch #3!
---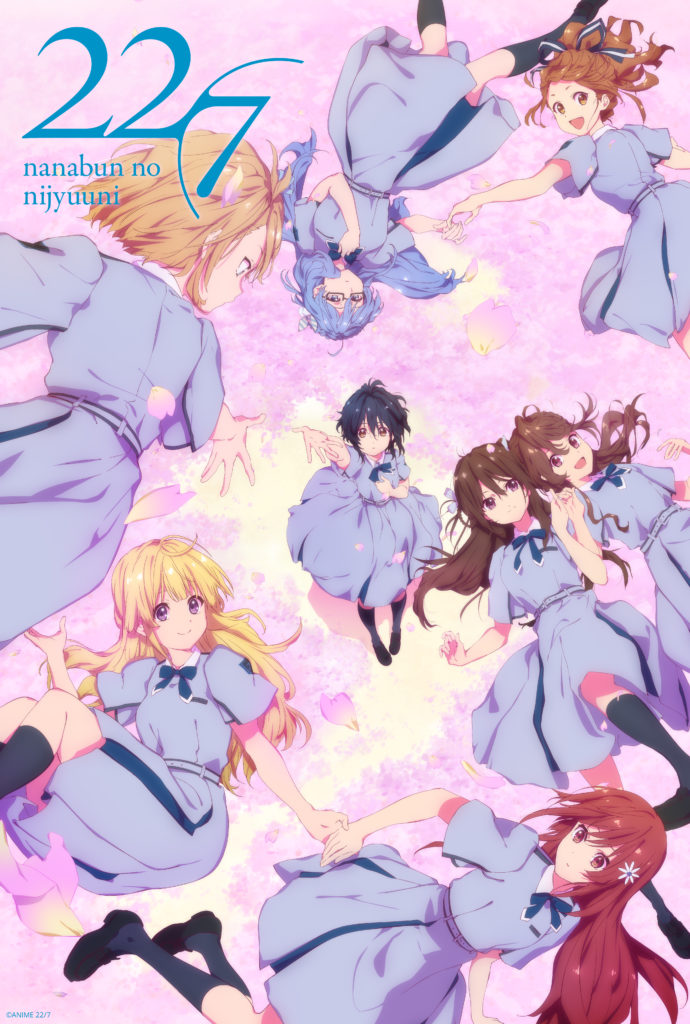 Studio: A-1 Pictures
Source: Original Anime Series
Audio: Japanese
Simulcast: Saturdays 11th January at 3:30pm GMT
Note: 1 month exclusivity start for streaming
About 22/7 (Nanabun no Nijyuuni):
"Shy Miu Takigawa receives a letter notifying her that she's been chosen as a member of a brand-new, mysterious project. Summoned to a giant, top-secret facility, she finds seven other girls just as confused as she is. Once there, a major record label tells them the craziest thing – they've all been selected to form a new idol group. What's more, it'll be unlike any that the world has seen before!"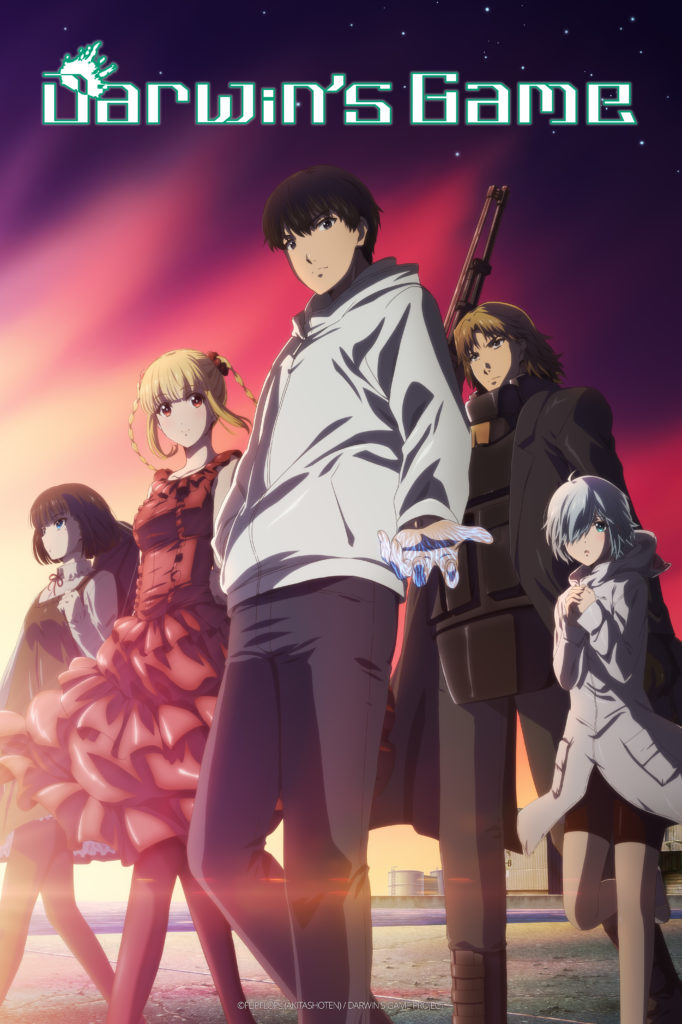 Studio: Nexus
Source: Manga by FLIPFLOPs
Audio: English & Japanese
Simulcast: Fridays 3rd January at 4:30pm GMT
Note: 1 month exclusivity start for streaming
About Darwin's Game:
"Kaname Sudo, an ordinary high school student, receives an invitation to try a mysterious app called Darwin's Game. Upon launching the app, he's drawn into a game where players fight one another using amazing superpowers called Sigils. Unable to quit the game, he now must defend himself in spectacular battles against far more advanced players. Can he survive?"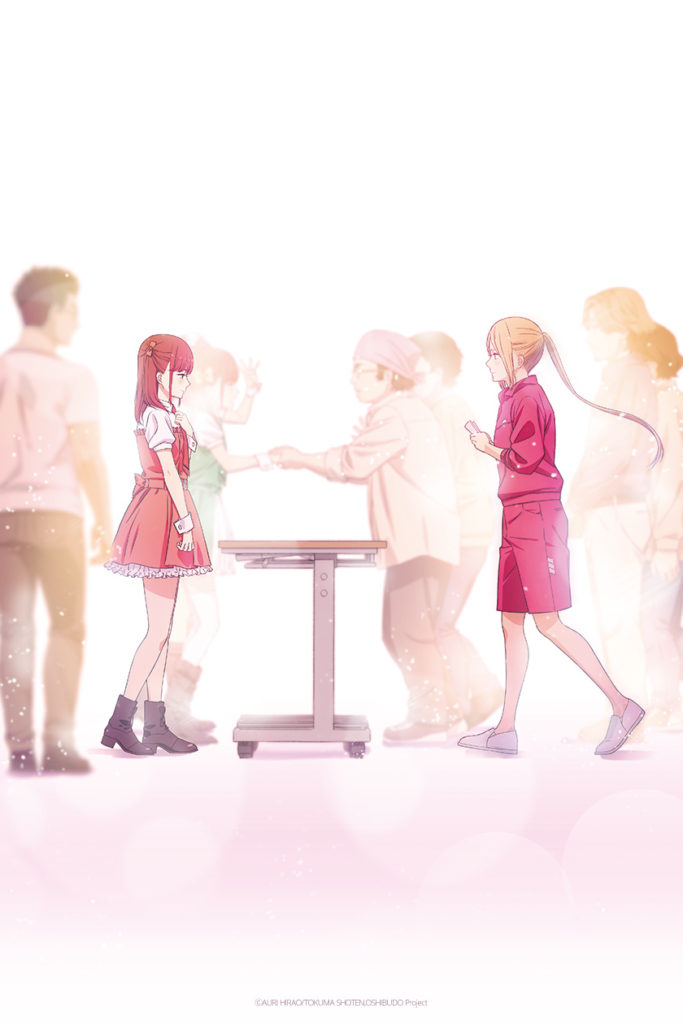 (Oshi ga Budōkan Ittekuretara Shinu)
Studio: 8bit
Source: Manga by Auri Hirao
Audio: English & Japanese
Simulcast: Thursdays 9th January at 5:28pm GMT
About If My Favorite Pop Idol Made It to the Budokan, I Would Die:
""Eripiyo" is an extreme idol fan. She is wildly enthusiastic about Maina, the shy and lowest-ranking member of the minor underground idol group Cham Jam that performs in Okayama Prefecture. She gets so wrapped up in her love for Maina during a particular performance, that she has a major nosebleed. Eri will continue to give her complete devotion to Maina until the day she can perform at Budōkan (a major performing venue in Tokyo)."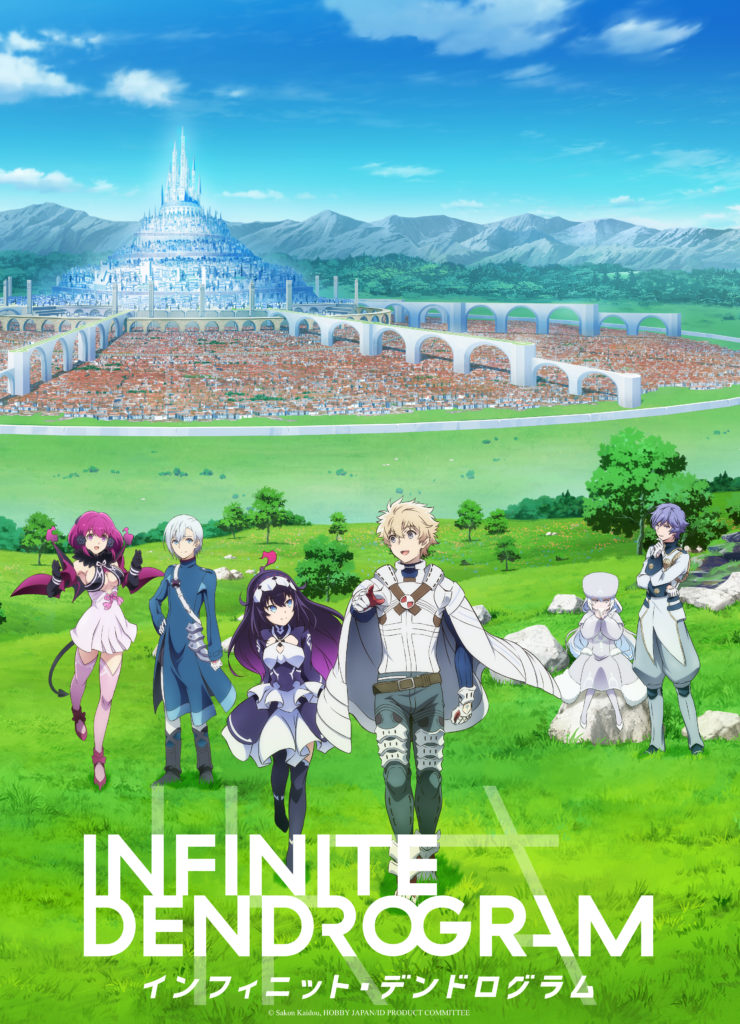 Studio: NAZ
Source: Novel by Sakon Kaidou
Audio: English & Japanese
Simulcast: Thursdays 9th January at 3:00pm GMT
About Infinite Dendrogram:
"In 2043, the world's most advanced VRMMO video game is created. The game engages all five senses and uses lifelike NPCs. Reiji Mukudori joins this immersive world and allies himself with his brother, Shuu. But Reiji discovers unlike his own in-game character, when his NPC brethren die, they're gone forever! And to top it off, a war is coming!"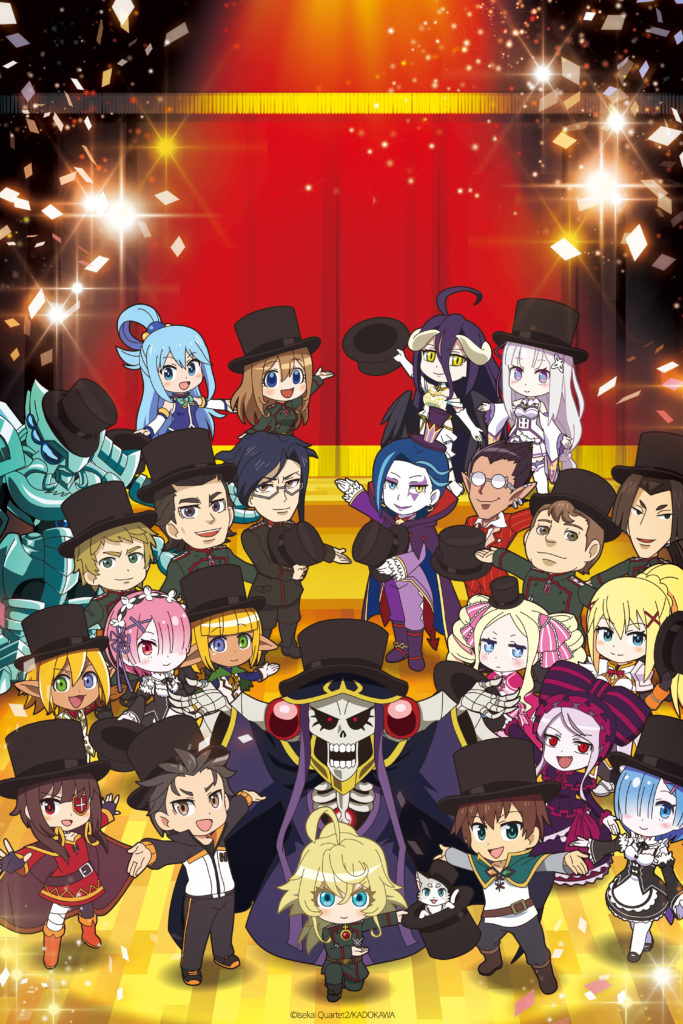 Studio: Studio PuYUKAI
Source: Original Anime Series
Audio: English
Simuldub: Tuesdays 28th January at 9:00pm GMT
Note: Crunchyroll will stream the Subtitled version
About Isekai Quartet 2:
"The button appeared out of nowhere. There weren't any signs NOT to push it…so the solution is obvious, right? Is it a trap or the start of something new and exciting? The crews of Re:Zero, Overlord, Konosuba, and The Saga of Tanya the Evil will find out when they go from their world to another and get stuck in…class?! See what adorable chaos they'll get up to in this collection of shorts!"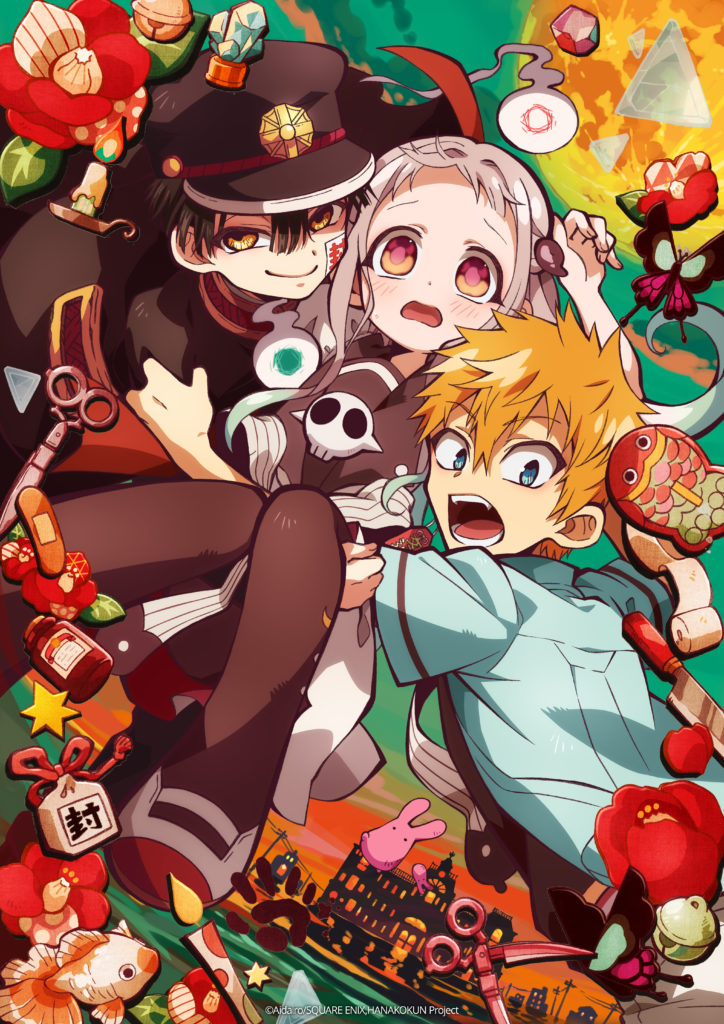 (Jibaku Shounen Hanako-kun)
Studio: Lerche
Source: Manga by Iro Aida
Audio: English & Japanese
Simulcast Launch Date: Thursdays 9th January at 5:58pm GMT
About Toilet-bound Hanako-kun:
""Hanako-san, Hanako-san…are you there?"

At Kamome Academy, rumors abound about the school's Seven Mysteries, one of which is Hanako-san. Said to occupy the third stall of the third floor girls' bathroom in the old school building, Hanako-san grants any wish when summoned. Nene Yashiro, an occult-loving high school girl who dreams of romance, ventures into this haunted bathroom…but the Hanako-san she meets there is nothing like she imagined! Kamome Academy's Hanako-san…is a boy!"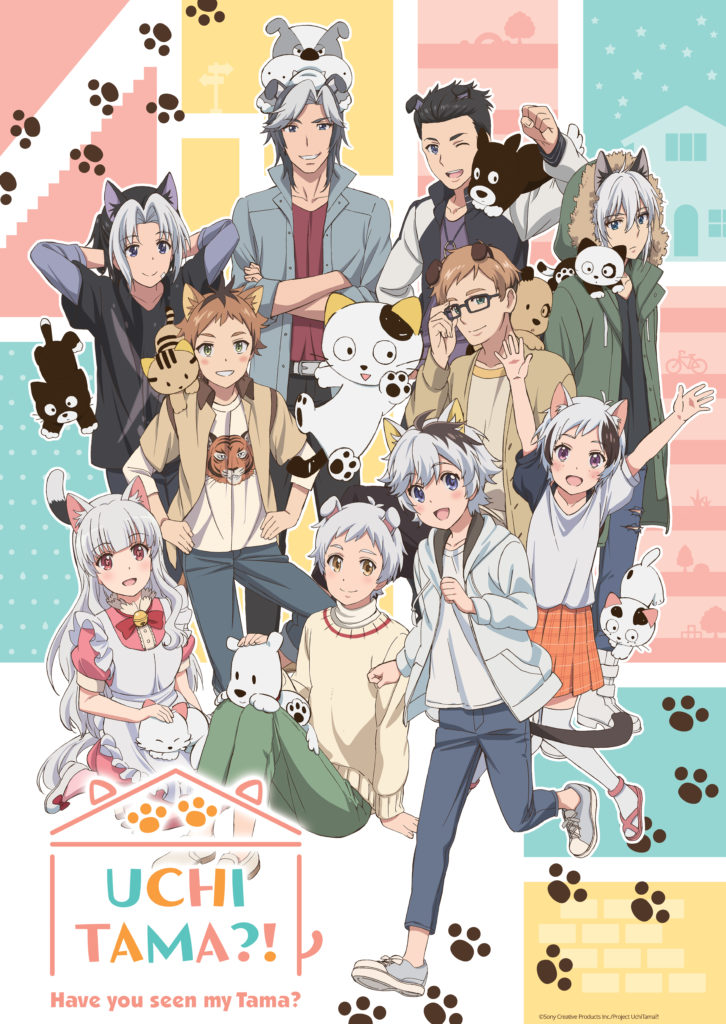 (Uchi Tama?! Uchi no Tama Shirimasen ka?)
Studio: MAPPA, Lapin Track
Source: Original Anime Series
Audio: Japanese
Simulcast: Thursdays 9th January at 5:30pm GMT
Note: 1 month exclusivity start for streaming
About Uchitama?! Have you seen my Tama?:
"In a city somewhere in Japan, there's a flyer often seen on Third Street with a picture of a cat with a kinked tail, bearing the words: "Have you seen Tama?" A young boy gazes at the flyer, but he has fluffy ears on his head…!? Watch the dogs and cats from Third Street take on a human form and get up to some mischief."
That is the second wave of anime revealed for Funimation thus far, stay tuned for the next batch in the coming weeks.
This batch is notable for including more Aniplex of America titles. Much like Magia Record in the previous batch, and Fate/Grand Order Absolute Demonic Front: Babylonia from the previous season, Funimation will be streaming 22/7, Darwin's Game and Uchitama?! first by 1 month before it becomes available on other services such as Crunchyroll (for UK/IE), HIDIVE (for US/CA) and others.
---
Sources: Funimation, AnimeNewsNetwork for Budokan & Hanako-kun Plot Synopsis