BLEACH to Return, and Tite Kubo's Burn the Witch Receiving Anime
Eight years after the anime adaptation of BLEACH, Tite Kubo's supernatural shonen battle manga, came to a muted end with the final story arc still confined to the original manga, it has now been confirmed that Ichigo Kurosaki will be returning to our screens next year for an adaptation of the Thousand Year Blood War arc!
Revealed as part of a series of announcements to commemorate the original manga's 20th anniversary in 2021, this long-awaited series will finally shine the spotlight on the hostile relationship between the Soul Reapers and Quincy that was teased in the early days of the manga. When an elite order of Quincy known as the Wandenreich launch an invasion of Hueco Mundo and Soul Society, Ichigo Kurosaki must spring into action to save multiple worlds, and stop a foe even more powerful than Sosuke Aizen – a battle that will unearth many truths about Soul Society, and Ichigo himself! While a studio has yet to be confirmed for Bleach, the first series was animated by Studio Pierrot (Naruto).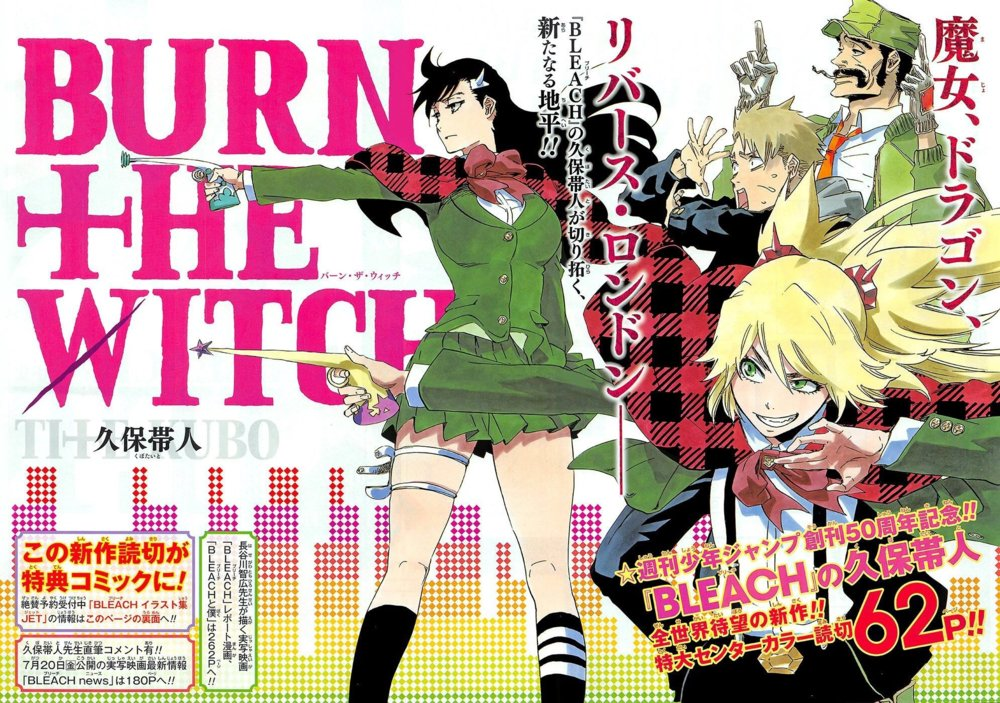 Burn the Witch, Tite Kubo's manga one-shot about two witches working for the Western branch of Soul Society, will also be receiving an anime adaptation by Studio Colorido (Penguin Highway, Pokémon: Twilight Wings) this autumn, and will reportedly be helmed by Tatsuro Kawano, who has previously worked as an animation director on episodes of Psycho-Pass 2. The unofficial account WSJ_manga is also claiming that the news announces a new short manga series for Burn the Witch, which he initially didn't plan on serialising, until his editor insisted. He notes that the manucripts are already completed, so by the time fans are reading it, he'll be playing Animal Crossing: New Horizons.
Bleach's Thousand Year Blood War arc was featured in volumes 55 through 74 of the original manga, which were published in English by Viz Media and is available to read via their Shonen JUMP app. The first 366 episode anime series was released on home video by Manga Entertainment and Kaze, and is available to stream on Crunchyroll. The Burn the Witch one-shot was published in the 16th July 2018 issue of the Weekly Shonen JUMP digital magazine.
Sources: Anime Intelligence & Research, WSJ_manga.