Screen Anime November to December 2020 Line-up Adds Satoshi Kon's Millennium Actress & Perfect Blue, Fate/Stay Night Heaven's Feel II, Psycho Pass Sinners of the System

NormanicGrav
•
Online film festival Screen Anime announced their next batch of anime films and a series for their platform starting Wednesday 25th November to Sunday 27th December (two additional days added due to the Christmas holiday season).
The titles below will be replacing the Scotland Loves Anime 2020 line-up which covered Love Live! the School Idol Movie, Love Live! Sunshine!! the School Idol Movie: Over the Rainbow, Lupin the Third: The Secret of Mamo, Lupin the Third vs Detective Conan: The Movie, Lupin the IIIrd: Jigen's Gravestone, Lupin the IIIrd: Goemon's Blood Spray, Lupin the IIIrd: Fujiko's Lie, Patema Inverted, Penguin Highway, Pigtails and Other Short Stories from Production I.G, Weathering With You, exclusive previews for Inu-oh and Josee, the Tiger and the Fish and the TV series Lupin the Third: The Woman Called Fujiko Mine.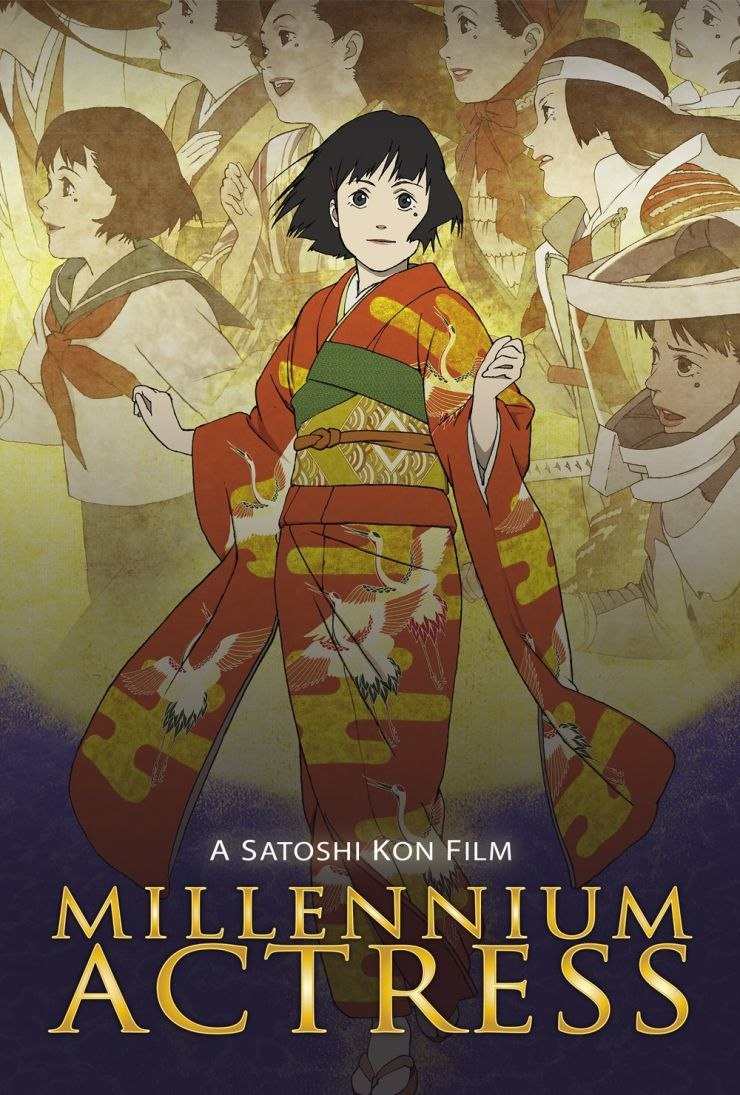 Millennium Actress
Audio: English (2019 ver.), Japanese
Screen Anime's Premiere title is the 4K restoration of Satoshi Kon's 2001 film Millennium Actress from studio Madhouse. The film is also written by Satoshi Kon with music composed by Susumu Hirasawa.
"When the legendary Ginei Studios shuts down, filmmaker Genya Tachibana and his assistant are tasked with interviewing its reclusive star, Chiyoko Fujiwara, who had retired from the spotlight 30 years prior. As Chiyoko recounts her career, Genya and his crew are literally pulled into her memories where they witness her chance encounter with a mysterious man on the run from the police. Despite never knowing his name or his face, Chiyoko relentlessly pursues that man in a seamless blend of reality and memory that only Satoshi Kon could deliver."
Plot Synopsis via Screen Anime
Anime Limited acquired the rights for Millennium Actress earlier in the year and will soon provide a collector's edition 4K Ultra HD & Blu-ray combo pack in January 2021 with an early bird offer available for £24.99 at this year's 12 Days of Christmas sale.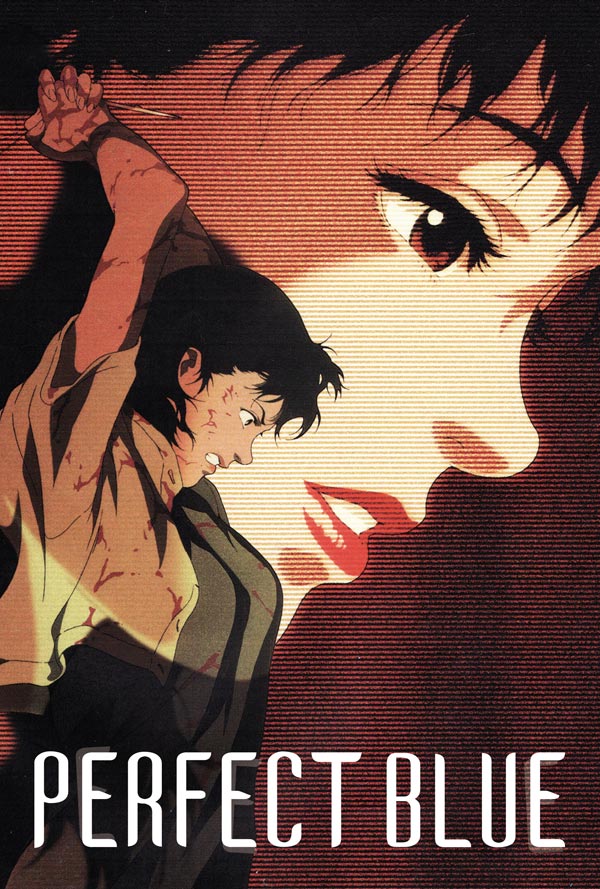 Perfect Blue
Audio: English, Japanese
Screen Anime's Classic title is Satoshi Kon's 1998 film Perfect Blue from studio Madhouse. The film is based on Yoshikazu Takeuchi's novel of the same name and adapted by Sadayuki Murai with music composed by Masahiro Ikumi.
"Leaving the world of J-Pop behind, Mima Kirigoe embarks on a new life as an actress when she accepts the lead role of a rape victim in a crime drama. However, the backlash from fans and a strange website written by a fake Mima start to worry her. When people involved in the drama start turning up dead and all evidence points towards her, Mima is thrown into a state of confusion, madness and paranoia. Critically acclaimed as one of the finest examples of an animated thriller."
Plot Synopsis via Screen Anime
Perfect Blue was one of the very first titles Anime Limited acquired when they began in late 2012 to early 2013. Their latest release for the film is an ultimate edition Blu-ray set which contains Satoshi Kon's storyboard from start to finish with deleted scenes and the original soundtrack which is available to order now.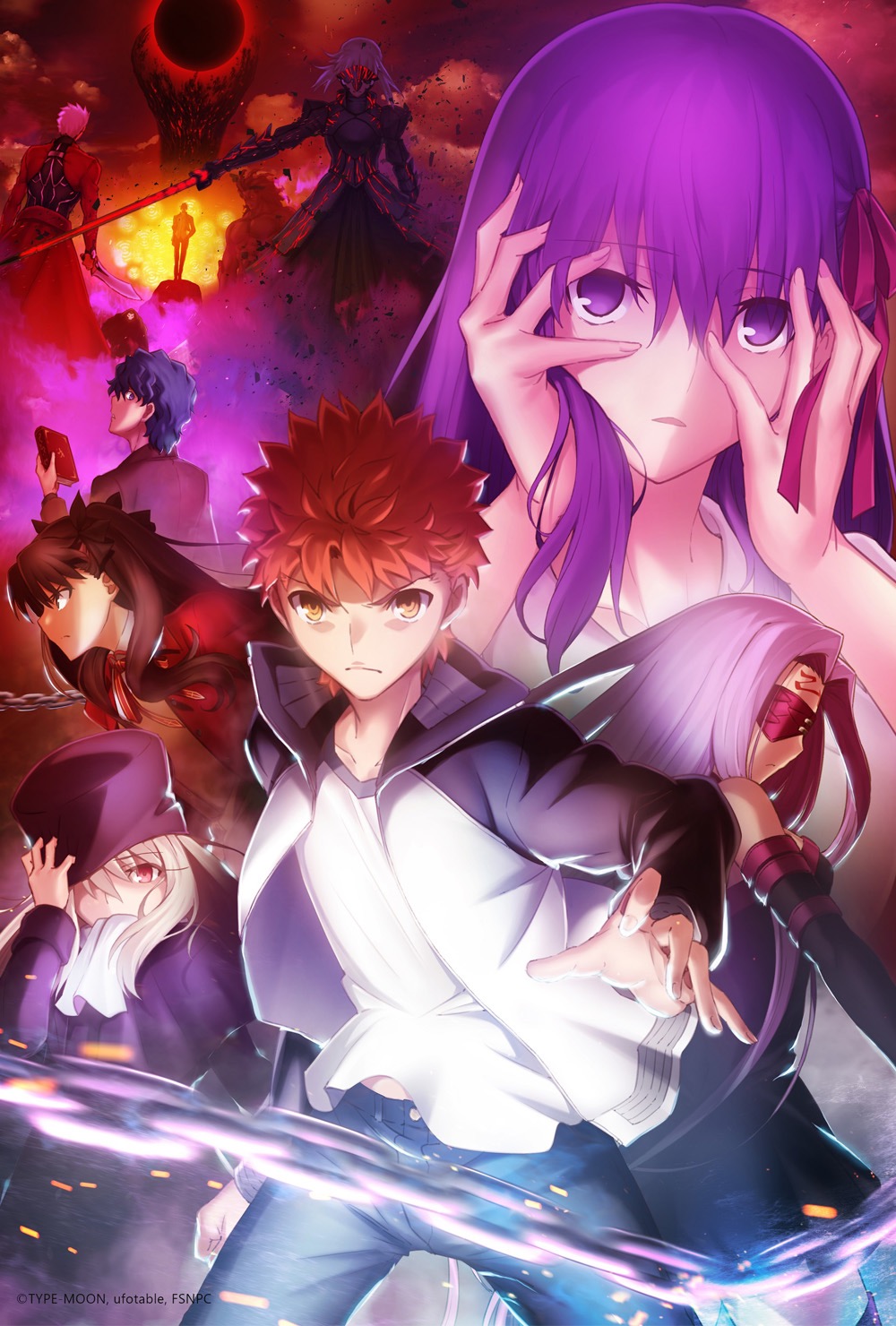 Fate/Stay Night Heaven's Feel II. Lost Butterfly
Audio: English, Japanese
Screen Anime's Curated title is Tomonori Sudou's 2019 film Fate/Stay Night Heaven's Feel II. Lost Butterfly from studio Ufotable. The film is the second in the adaptation of Fate/Stay Night's Heaven's Feel story arc from Type-Moon's original visual novel series. It was adapted by Akira Hiyama with music composed by Yuki Kajiura.
"The Holy Grail War, a battle royale fought over the wish-granting relic, is becoming more and more distorted with each passing day, but Shirou Emiya made his choice: to continue fighting to protect Sakura. With her grandfather Zouken Matou joining the battle, and the emergence of a mysterious shadow that's killing Masters and Servants one by one, however, Sakura becomes entangled in this cruel twist of fate that will change her and Shirou forever."
Plot Synopsis via Screen Anime
Fate/Stay Night Heaven's Feel II. Lost Butterfly is an Aniplex title but has been made available in the UK under MVM Entertainment on Blu-ray and DVD.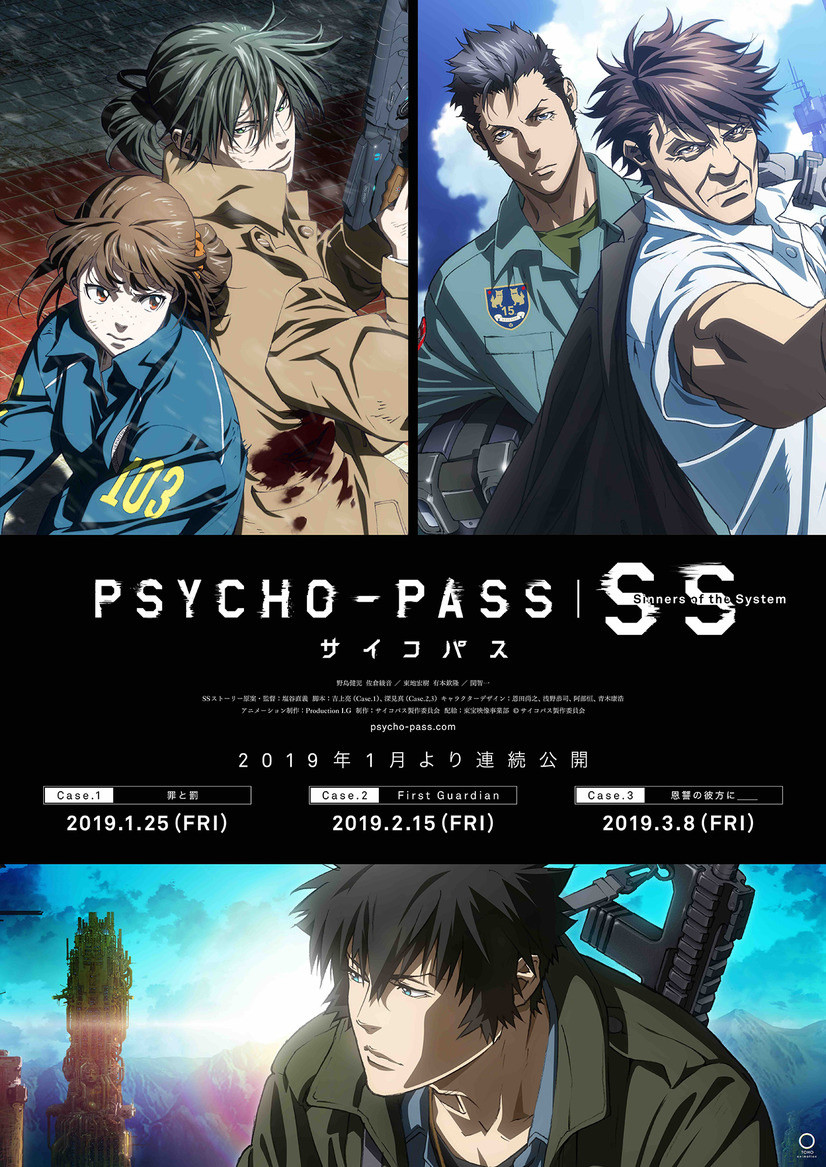 Psycho-Pass: Sinners of the System
Audio: Japanese
Screen Anime's Festival Favourite title is Naoyoshi Shiotani's 2019 film series Psycho-Pass: Sinners of the System from studio Production I.G. Each film, at roughly 60-68 minutes length, take place throughout the series with aspects that lead up to Psycho-Pass 3 (which is available exclusively on Amazon Prime). Ryou Yoshigami wrote the first film Case.1: Crime and Punishment while Makoto Fukami wrote the second and third films Case.2: First Guardian and Case.3: On the Other Side of Love and Hate. Yugo Kanno returns to compose the music for each film.
"A series of three thrilling films exploring the world and characters of Psycho-Pass, the popular dystopian Sci-Fi crime series about a society ruled by the Sibyll System, whose algorithms can determine a person's future – and the likelihood of them becoming criminals. From a mysterious drone attack on the Ministry of Defence, war-torn refugees seeking revenge, and a runaway counselor from a facility, the members of the Criminal Investigation Division must confront the harsh truths of their world."
Plot Synopsis via Screen Anime
Psycho-Pass: Sinners of the System is currently unlicensed across all English speaking territories. Anime Limited once released Psycho-Pass 2 and Psycho-Pass the Movie on Blu-ray and DVD, but both licenses went back to Funimation. Manga Entertainment released the first season of Psycho-Pass on Blu-ray and DVD.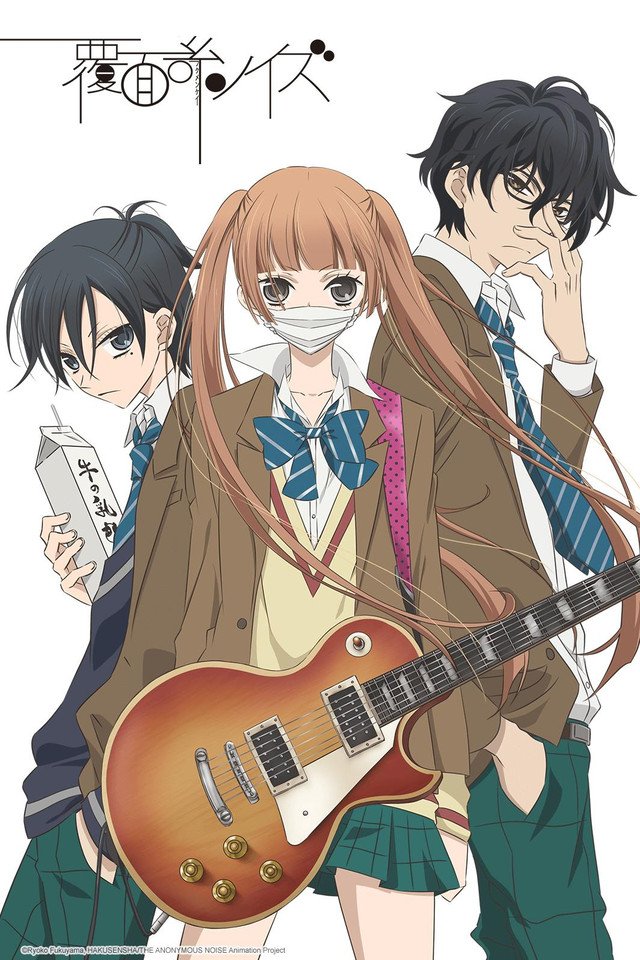 Anonymous Noise
Audio: English, Japanese
Screen Anime's Series Marathon title is Hideya Takahashi's 2017 series Anonymous Noise from studio Brain's Base. The series is based on Ryoko Fukuyama's original manga series of the same name and adapted by Deko Akao with music composed by Sadesper Record and NARASAKI/Watchman.
"Nino Arisugawa was taught the joy of singing by her childhood crush Momo, but when he moved away suddenly, Nino was left lost and adrift until she met Yuzu, who also had a musical gift they shared until he was suddenly gone as well. Both told Nino to keep singing as that's how they'll find her again, but when their paths cross again years later in high school, it may take the music they once loved to bring them together again."
Plot Synopsis via Screen Anime
Anime Limited licensed Anonymous Noise and is available to own on Blu-ray.
---
Bonus: More Ways to Watch Screen Anime
Starting this month, Screen Anime members can now watch the latest films, classics and series marathon titles on more devices outside of web browsers with support now available on iOS, Android, tvOS, and Amazon Fire TV.
---
Bonus: Screen Anime Special Offers for Anime Limited's 12 Days of Christmas
In case you have missed it, Anime Limited will be running another 12 Days of Christmas sale starting 1st December 2020. Those who are part of Screen Anime's annual membership (which is £39.99 every 12 months) will be able to save 15% off on the first order in the sale, in addition to saving 10% off for every order after that. In fact, you can still save 10% off by using Anime Limited's web store right now if you wish.
---
Source: Screen Anime Press Release