MVM to release Satoshi Kon's Paranoia Agent on Blu-ray in 2021 for the UK
UK anime distributor MVM Entertainment recently announced plans to provide a Blu-ray release for Satoshi Kon's 2004 television series Paranoia Agent on their social media channel.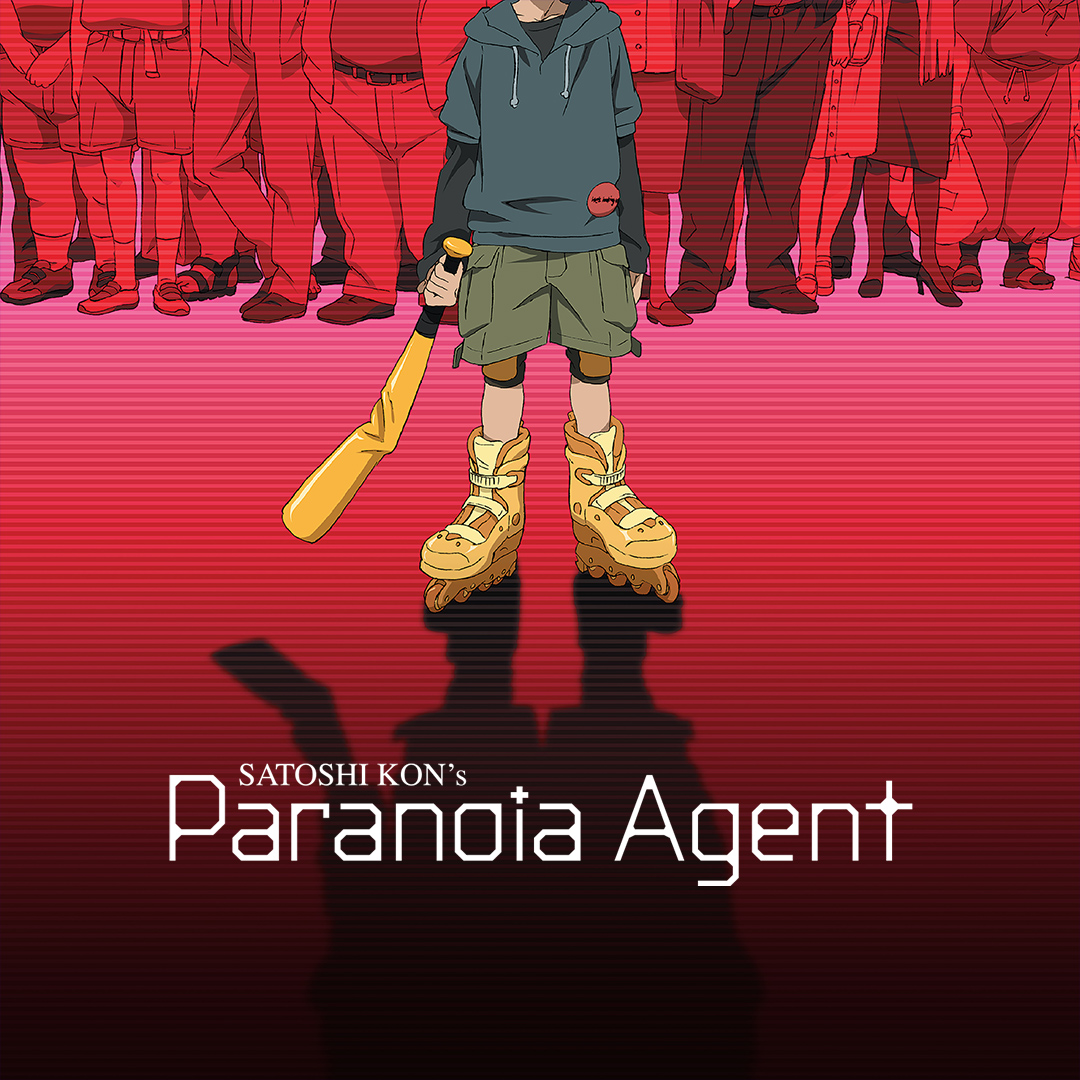 The distributor confirmed it will be released sometime in 2021 with plans for a collector's edition set (not a steelbook like the US release was) and will use Funimation's Blu-ray masters. The series was first released in the United Kingdom & Ireland on DVD across three volumes and eventually a complete collection set in both MVM's classic box sets and a regular case.
"Then darkness overcomes the heart and Lil' Slugger appears…

After the first victim's story the police felt the overly stressed woman was having a breakdown and liedi o cover up for some crime. However, after the third and fourth attacks upon unrelated victims led to the same description of a young attacker with a golden baseball bat and in-line skates, the police had to wonder: is the Lil' Slugger real or a sinister phantom?"
Plot Synopsis via MVM Entertainment
The 2004 anime series was directed by Satoshi Kon, known for his works on Perfect Blue, Millennium Actress and Tokyo Godfathers, and is animated by studio Madhouse (Death Note, One Punch Man) with character designer Masashi Ando (Princess Mononoke, Your Name). The anime was written by Seishi Minakami (A Certain Scientific Railgun, Occult Academy) and its music was composed by Susumu Hirasawa (Berserk, Millennium Actress, Paprika).
The UK release was also notable for being rated 18 and with 80 seconds of footage removed by the British Board of Film Classification for the eighth episode Happy Family Planning. A content warning disclaimer for the discussion below which mentions suicide.
---
The removal was due to their stance that younger viewers might be influenced or harmed over an attempted suicide scene, which featured a young child bouncing up and down on the rope with two people.
Michael Leader, a presenter for the podcast Ghibliotheque received a response from the BBFC about their reasoning in 2006 when the show was rated (which Anime News Network reported in August 2020):
"We believe that adults should be free to choose their own entertainment and where possible, we will always attempt to deal with a classification issue through the appropriate use of our classification categories. However, in occasional circumstances, a work may raise an issue that requires intervention and compulsory cuts may be required before we are able to award a classification.

In the case of Paranoia Agent, a compulsory cut was issued in 2006 in response to material relating to the issues of suicide in episode 8. Our classification guidelines state that portrayals of potentially dangerous behaviour, especially relating to suicide, self-harm and asphyxiation, which children and young people may potentially copy, will be cut if a higher classification is not appropriate, and so consequently in 2006, the BBFC considered the portrayal and treatment of the issue of suicide in Paranoia Agent to be potentially harmful, and issued a compulsory cut in accordance with out classification guidelines."
MVM Entertainment did state on their social media that it will be the same as the Funimation release and expected to be uncut for the first time in the UK.
---
Source: MVM Entertainment, Anime News Network & Ghibliotheque podcast