Invaders of the Rokujyoma!? Complete Collection Review
Demelza
•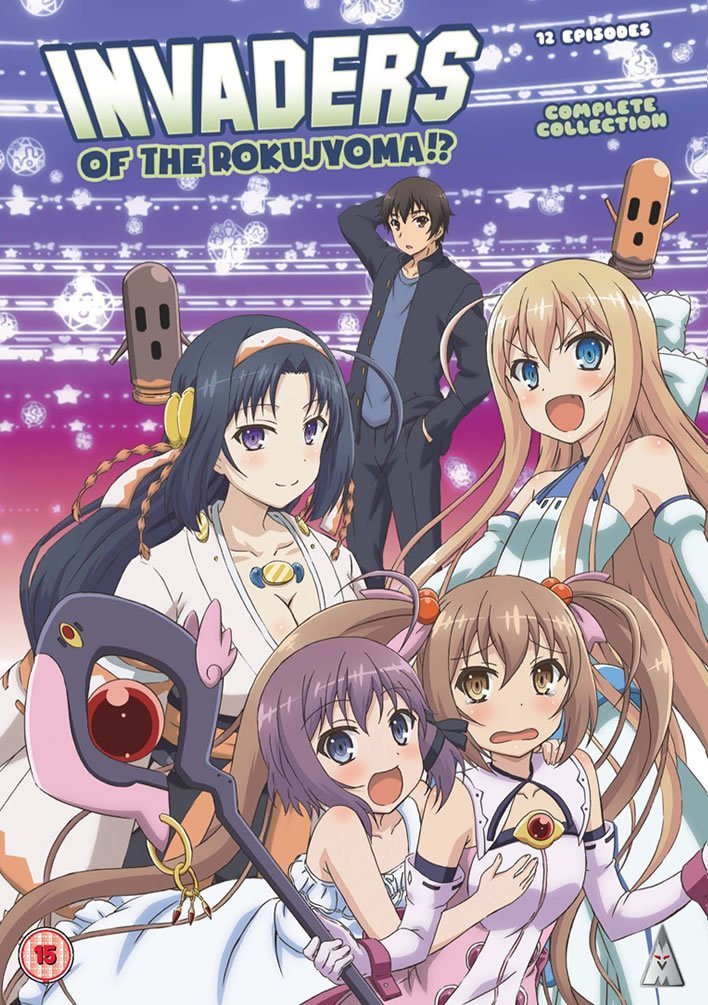 My final anime review of 2016 was none other than Fullmetal Alchemist Part 2, and so going into 2017 I wondered what title I'd be tackling first. Something fantastical set in an alternate universe, with heroes straight out of my favourite stories? Or perhaps a slice of life/romantic series to warm my heart in the cold winter months?
Well, actually, I was completely off the mark, and instead I'm here reviewing the harem series Invaders of the Rokujyoma?!.
Invaders of the Rokujyoma!? tells the story of Kotaro Satomi, who thinks he's found a bargain when he moves into Room 106 of Corona House – only 5,000 yen a month in rent! With a part-time job at an archaeology site and a friendly landlady in the form of Shizuka Kasagi, Kotaro believes that he's going to live out his highschool years peacefully and content. What he doesn't know is that Room 106 is said to be haunted, and all who've lived there previously have ended up fleeing the scene, scared out of their wits. The place being haunted isn't the only problem either, as suddenly strange females begin appearing one by one with desires to claim the room for themselves. It seems that Kotaro may have found himself in quite a predicament…

Kotaro is first visited by Sanae Higashihonogan, the notorious ghost haunting Room 106, who begins to fight with him over which one of them should live in the room. It's not long before they're interrupted by the appearance of a magical girl, Yurika Nijino, who wants to occupy the room due to the high levels of magical power within it. If that isn't enough, Kotaro is then visited by Kiriha Kurano, who is a descendant of the Earth People and wants to take over the room as the first step in invading the surface. And just when you thought things couldn't possibly get worse, our cast is invaded by Theiamillis Gre Fortorthe (later shortened to Theia), an alien princess who wishes to claim Room 106 for herself in order to prove herself as a worthy successor to the throne.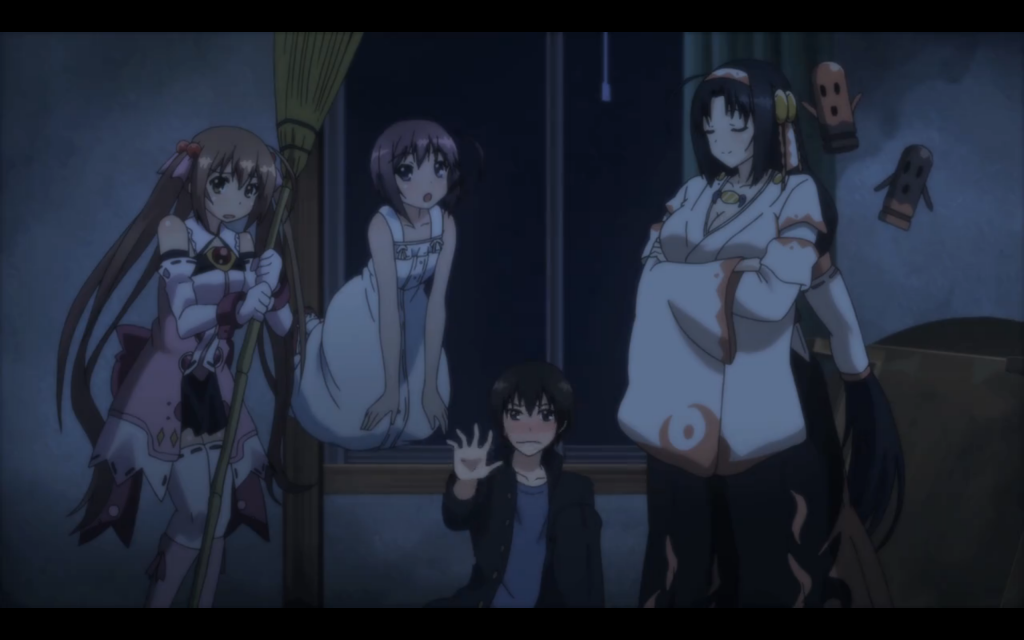 After the room is almost destroyed during the squabbling over who should live there, landlady Shizuka goes into a rage and punishes Kotaro and the girls. After making repairs, she lays out a contract instructing that the debates over the room must be conducted peacefully. To determine who will obtain the room (without destroying it in the process) Kiriha proposes that they should decide through games.
I'd explain more about the games but by the fourth episode the series starts to move away from the girls wanting to claim the room and instead focuses on their daily lives, so I shall skip forward a bit instead.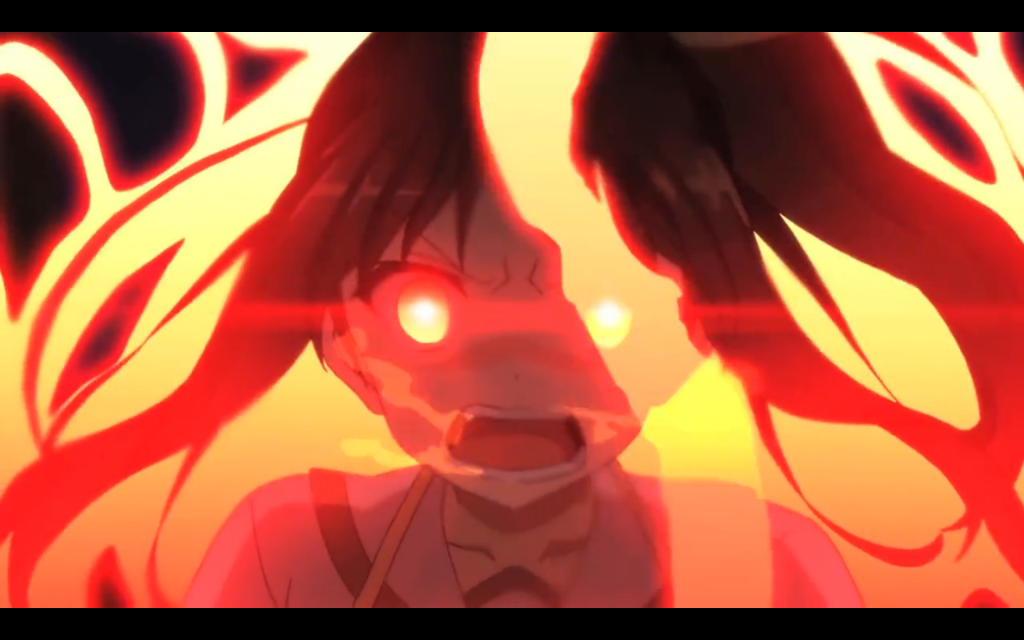 Earlier I labelled Invaders of the Rokujyoma!? as a harem series, and while that's true, it's not the kind of harem series that I usually dislike. As the girls spend time living with Kotaro they all become fond of him, but it's not played up to an extreme level as in some other anime. While the girls are fond of Kotaro, only one of them truly appears to have any romantic feelings towards him. It makes the whole thing a lot more watchable for me as I'm not usually someone with a lot of patience for a series such as this, and it ends up being fairly enjoyable for what it is.
The series is split into arcs focused on each of the girls, taking a deeper look at their reasons wanting Room 106. This does mean that if you don't like one of the girls, their set of episodes will be fairly uninteresting (for example, I wasn't fond of Theia and therefore I found her episodes boring) but it gives Invaders of the Rokujyoma!? the chance to develop its characters fairly well. I haven't come away from the anime feeling like I didn't know any of the main girls and, actually, while they were all very one- dimensional in personality (we had the clumsy one, the quick to anger one, the smart one…) they weren't a bad cast. I even managed to become quite fond of Sanea!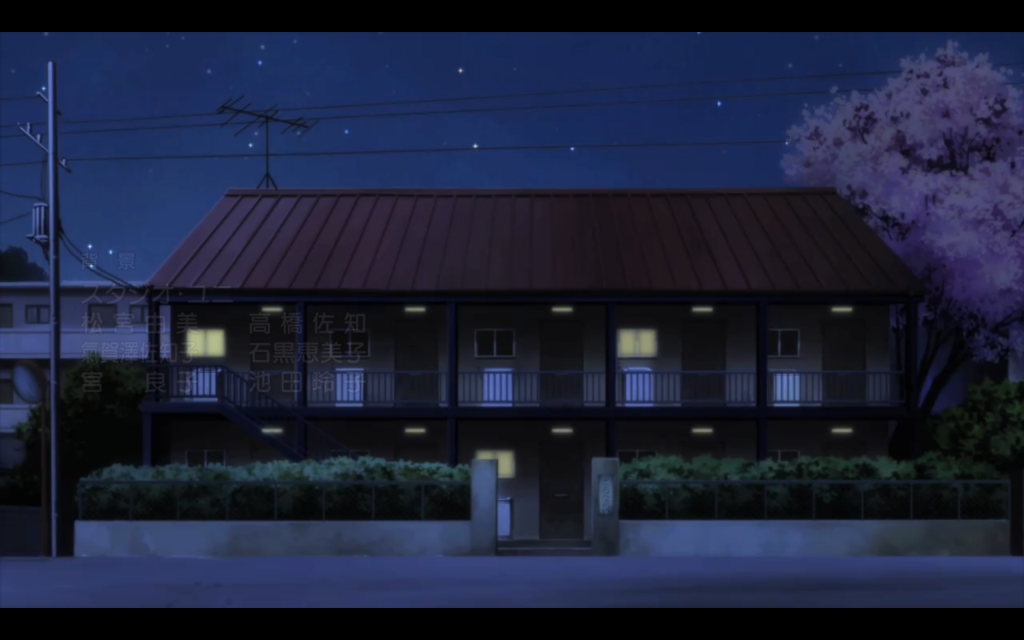 The anime is based on a light novel series that is on-going in Japan and currently sits at 23 volumes. As the anime is only 12 episodes, it will come as no surprise to anyone that it doesn't really have a satisfying conclusion. There is a lot more to this story than what we get to see in the adaptation (the final episode makes this quite clear), and it does feel throughout the shows run that two semi-important characters are pushed to the sidelines: Harumi Sakuraba, who is the president of the school knitting club that Kotaro is part of at school, and Kenji Matsudaira, who is introduced as Kotaro's best friend. Despite the two being large parts of Kotaro's life, it feels asif we never get to know them properly. In some respects I feel like this could be because Sakuraba becomes more important to the plot in later volumes of light novels, but I think in Matsudaira's case the issue really comes from the series introducing him as a 'best friend'. Had he simply been dubbed as just a friend, I might not have noticed his absence so much.

The series was handled by animation studio Silver Link (who I'm quite fond of for their adaption of Strike the Blood) and their work here is passable. Character designs and the overall style is smooth but I can't help but feel that the anime was a low budget affair. It was aired in Japan in July 2014 but despite that, the animation looks a good couple of years older, which is a shame as some of the battle scenes dotted throughout the story were animated much better in comparison. It's not bad animation but it's nothing special either.

Invaders of the Rokujyoma!?'s soundtrack is provided by Ryosuke Nakanishi, who has also provided soundtracks for High School DxD, Kuroko's Basketball, and Sakura Trick. While the work on display here didn't really stand out and certainly isn't memorable away from the series, it's not a bad soundtrack within the context of the show. The opening is called "Koukan win-win Mujouken" by Heart Invader and is a fairly generic song both musically and in its animation. The ending is "Love is Milk Tea", which is sung by the voice actresses Aoi Yuki and Ayana Taketatsu. This seems odd to me as the two only had minor roles in the series as Kiriha's servants/battle drones but as far as the ending itself goes, it's certainly a nice piece.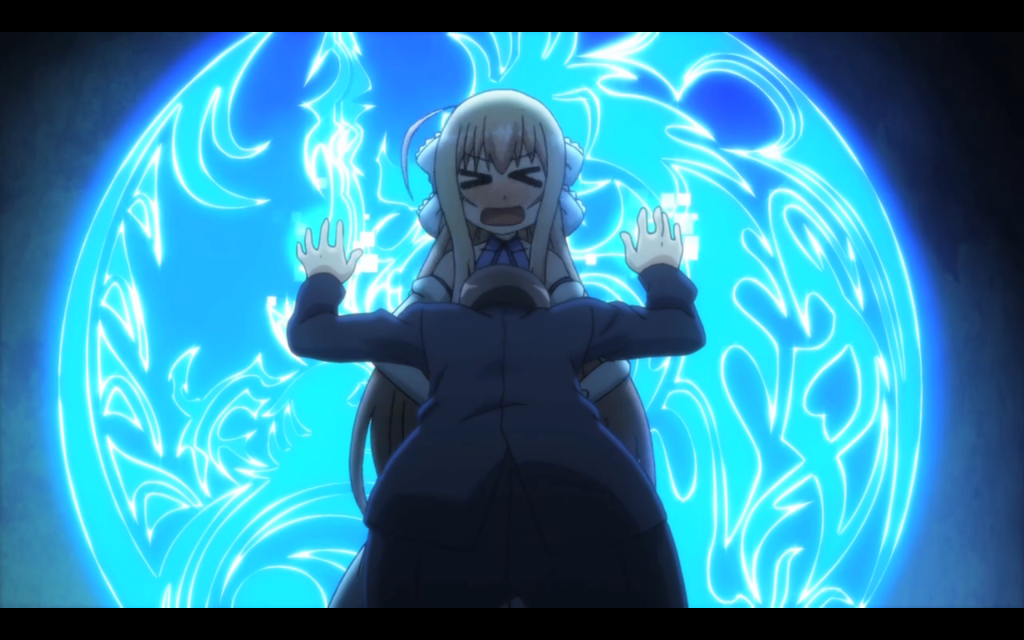 Speaking of voice actors, I'd like to drop a mention to Eri Suzuki (Hikari Kohinata in Amanchu!, Chinatsu Kuramoto in Flying Witch), as I really enjoyed her work as Sanae. The character is quite emotional and flips into various different emotions quickly but she's also a lot of fun and very energetic, which Suzuki gets across wonderfully. The other voice actor of note for me is Yuichi Nakamura (Greed in Fullmetal Alchemist Brotherhood, Gray Fullbuster in Fairy Tail, Guren Ichinose in Seraph of the End), who plays Kotaro. I always find it fun when such a prolific actor does a series like this and gets to let loose with a slightly less serious character than those they're usually cast for. Nakamura provides a fun performance, even if it might not be as intensive and interesting as some of his other roles.

This release comes to the UK thanks to MVM Entertainment, who have released the series on both Blu-ray and DVD. The release contains all 12 episodes in Japanese with English subtitles and the only extras to speak of are clean opening and ending videos as well as a scattering of trailers. This release is subtitle only as an English dub has not been created for the series.

Overall Invaders of the Rokujyoma!? was an enjoyable start to my year. It might come from a genre of anime that I'm not a huge fan of, but it manages to be interesting enough so as not to matter. The series may not end in a satisfying manner but it's a fun ride all the same, so it's worth checking out if you like this kind of thing.