Ghost in the Shell 4K Ultra HD Limited Edition Steelbook & Standard Listed for UK Release
A few months ago saw the first UK appearance of anime being released on the 4K Ultra HD format, with the likes of Akira, Millennium Actress and Weathering With You from distributors Manga Entertainment (now known as Funimation UK) and Anime Limited. With Your Name also coming to the UK on the new format, a new listing has emerged for another classic anime film that will join the others for the 4K experience.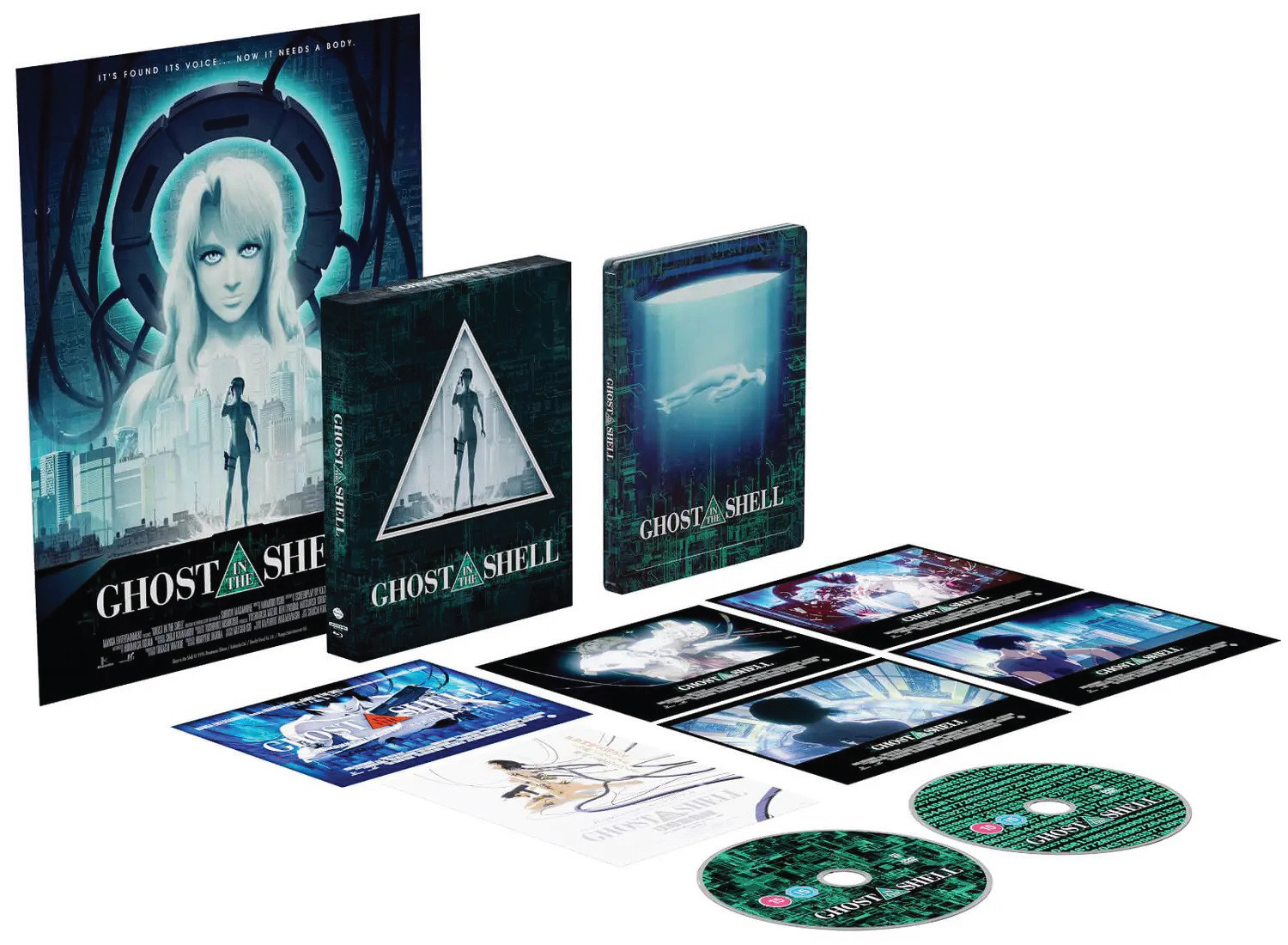 The 4K Ultra HD release for Mamoru Oshii's Ghost in the Shell is now finally making its UK debut, after being released in other territories last year, with standard and limited edition products available to pre-order starting today. The release date for both products are scheduled for 12th July 2021 with a price set for SRP £24.99 and £39.99 respectively.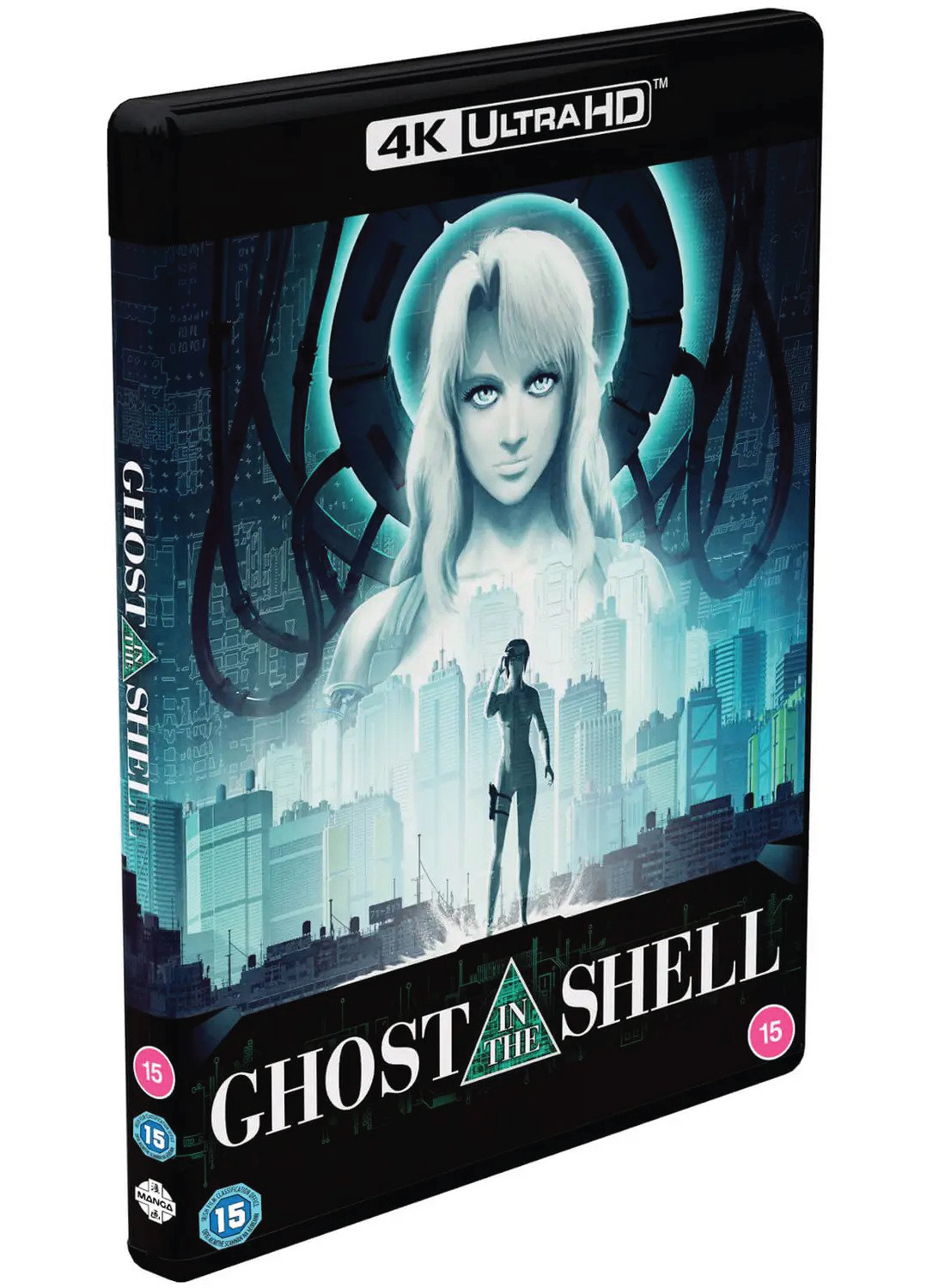 Included on the 4K Ultra HD disc is the main feature film presented in 4K resolution and High Dynamic Range (if it's similar to the US Lionsgate release, then expect Dolby Vision and HDR10 support) with English and Japanese audio with English subtitles.
Bonus on-disc features for the 4K Ultra HD disc include a full-length audio commentary from Mary Claypool (Animation Writer and the film's English Language Scriptwriter), Eric Calderon (Animation Producer and Writer), Richard Epcar (Voice of "Batou"), and Charles Solomon (Animation Historian and Critic), as well as trailers and two featurettes called 'Accessing Section 9: 25 Years into the Future' (which features MediaOCD member Justin Sevakis) and 'Landscapes & Dreamscapes – The Art and Architecture of GHOST IN THE SHELL'.
In addition, 'Production Report' and 'Digital Works', both of which offers roughly an hour's worth of content, are presented on a bonus Blu-ray disc (locked to Region B players). Essentially if you are familiar with the US Lionsgate release, then these extras have been brought over to the UK in their entirety.
The limited edition package offers a rigid box and a steelbook that houses the two discs: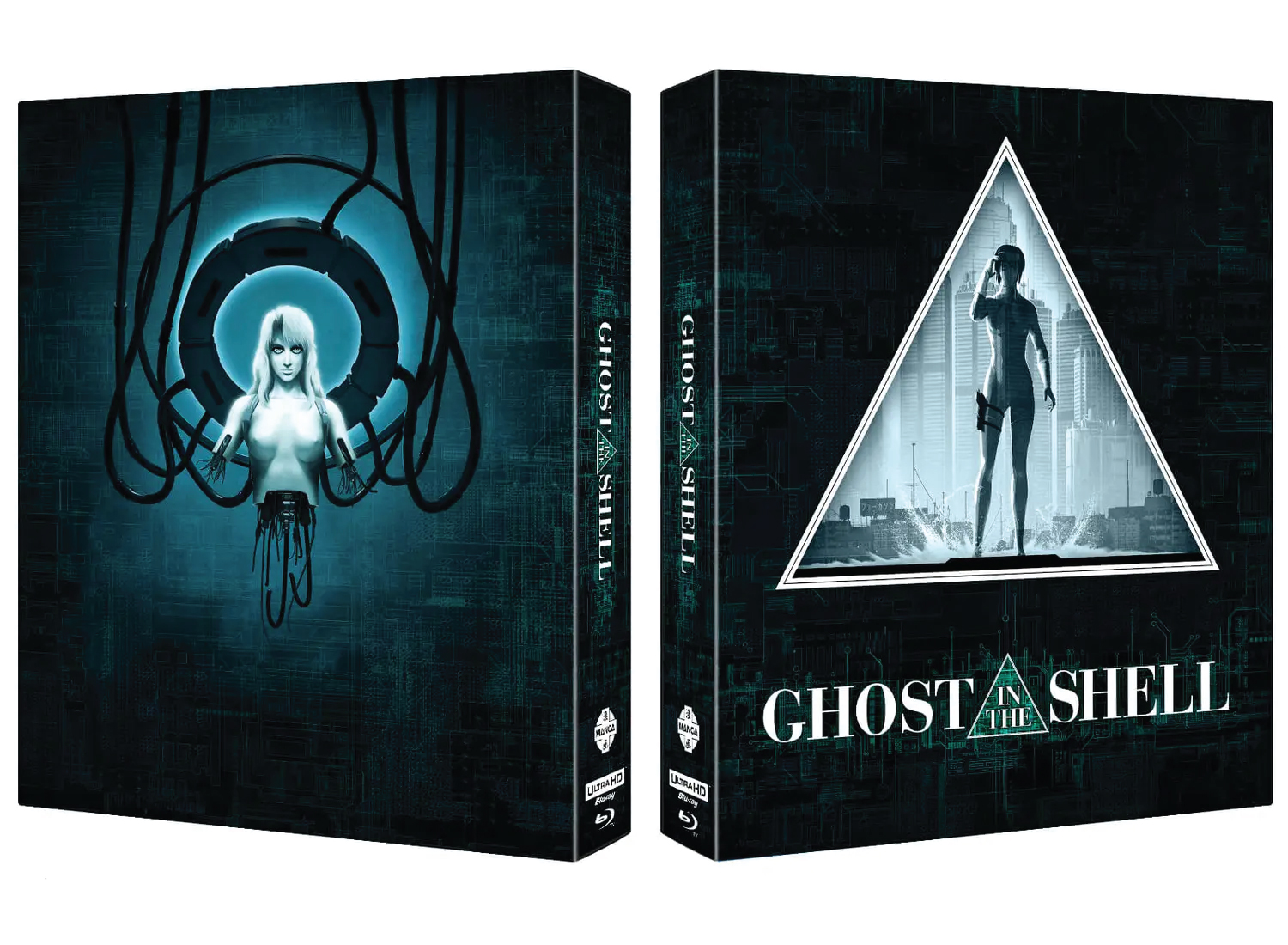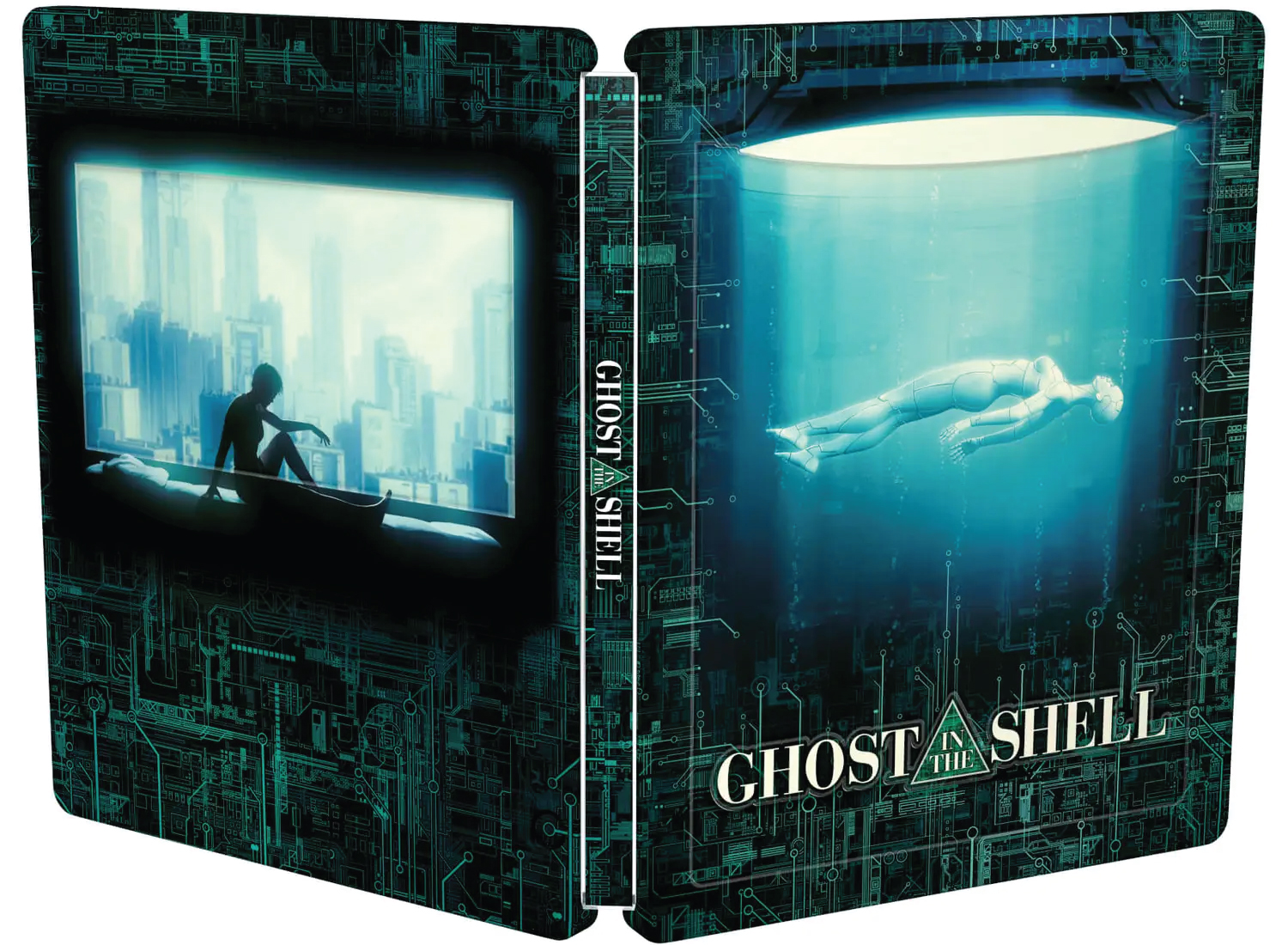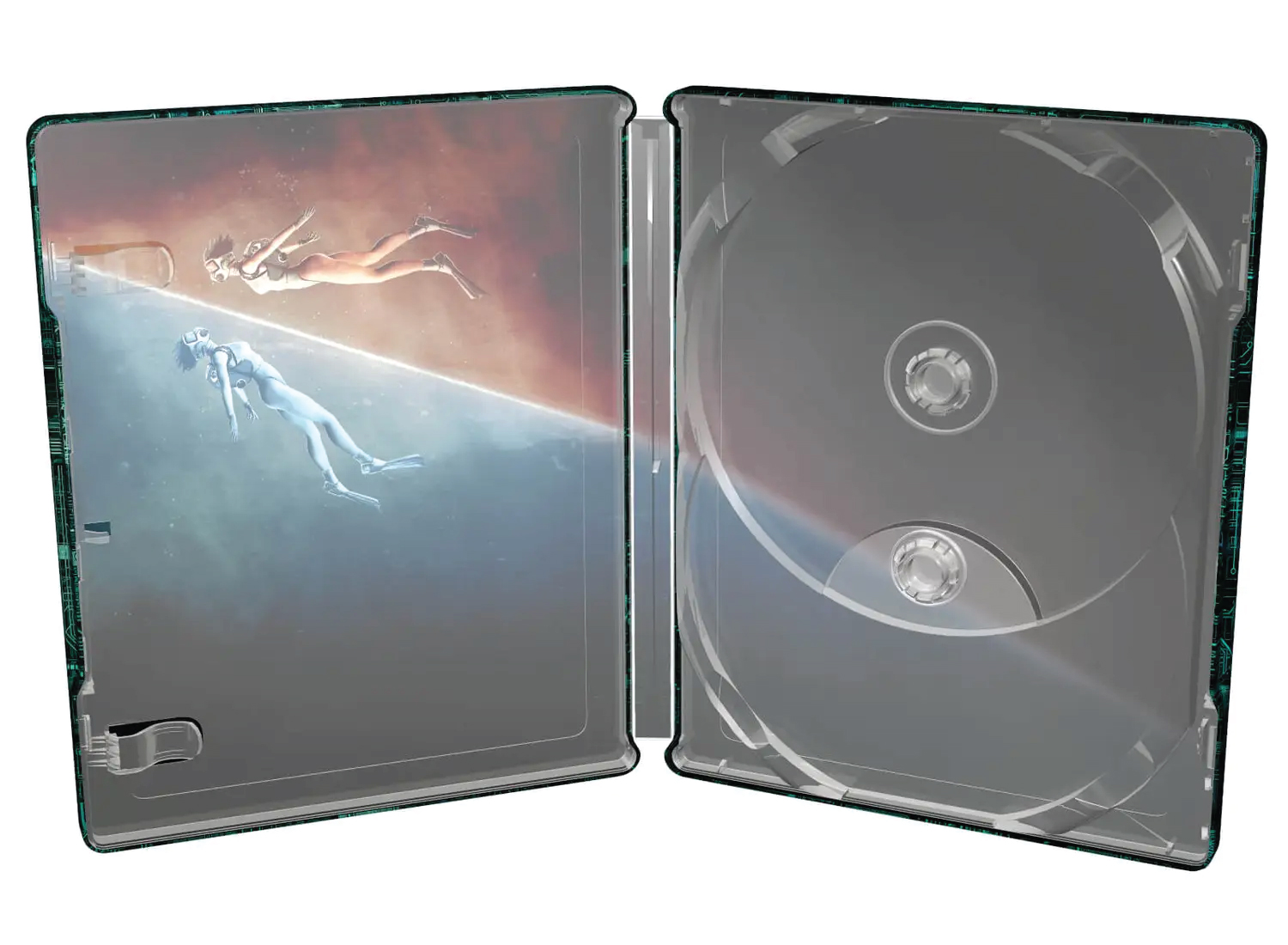 Plus, an envelope containing 6 Art cards and a poster featuring Matt Ferguson's UK commissioned artwork for the film: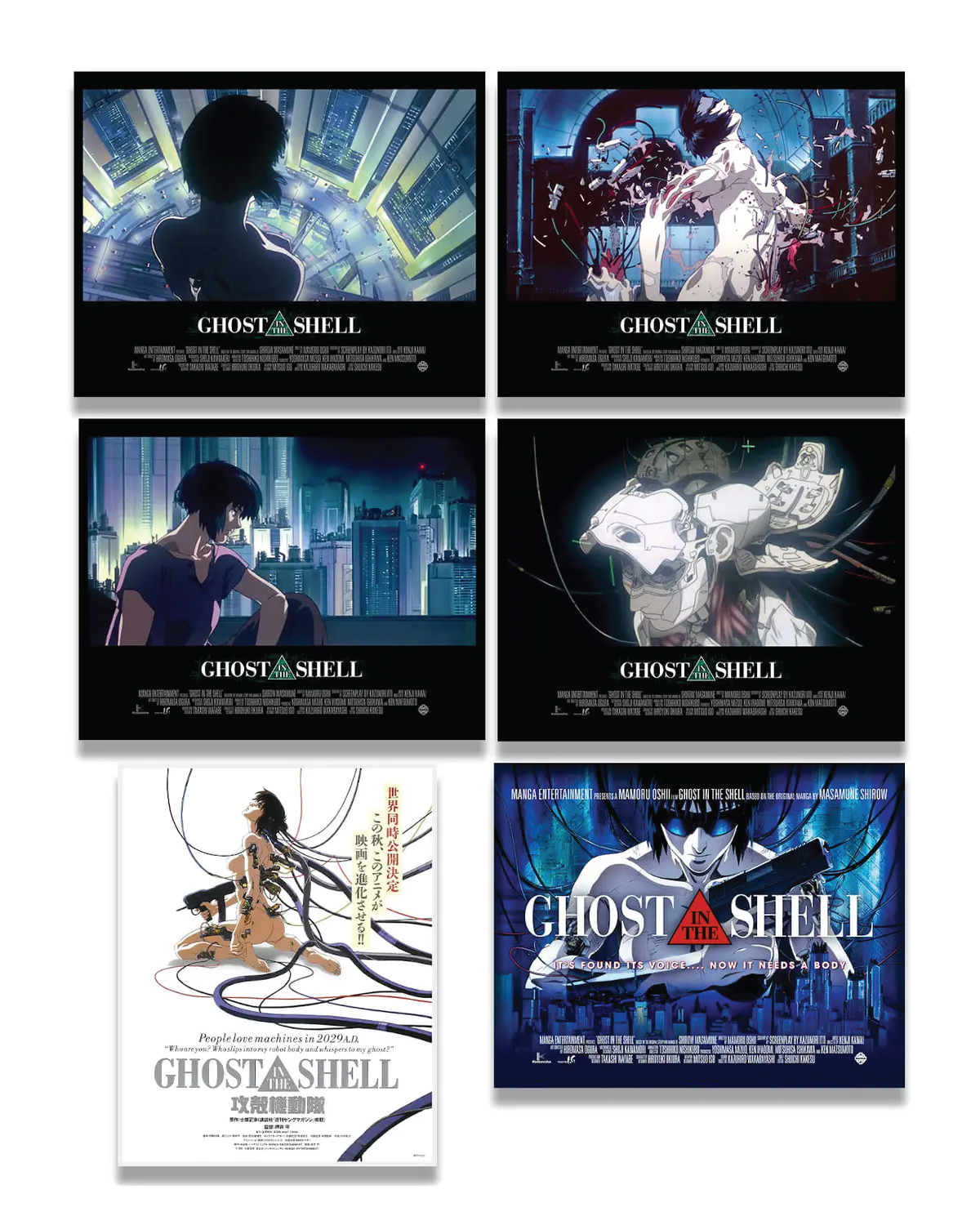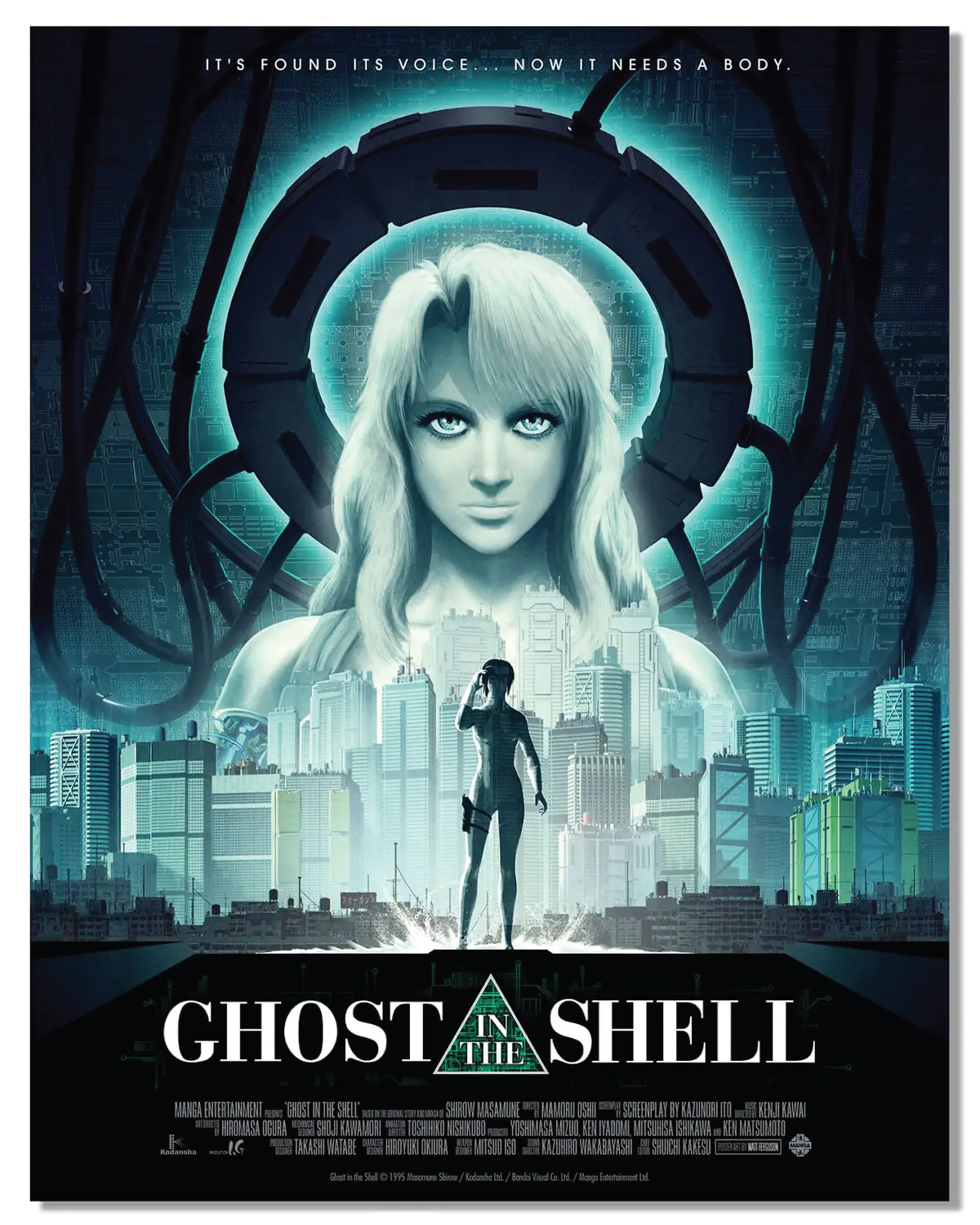 The US Lionsgate 4K Ultra HD release does not feature Kenji Kawai's original end credit song "Chant 3 – Reincarnation" for the Japanese audio track, instead using the English audio track version that has Passengers' "One Minute Warning". With the info presented so far, it is currently not yet known whether the UK release will include that end credit song, especially considering numerous re-releases of the film in the UK and US have used the English end credit song instead. For comparison, the Japanese 4K Ultra HD release which features English support for audio and subtitles does include the original end credit song.
"2029: A female cybernetic government agent, Major Motoko Kusanagi, and the Internal Bureau of Investigations are hot on the trail of "The Puppet Master," a mysterious and threatening computer virus capable of infiltrating human hosts. Together with her fellow agents from Section 9, Kusanagi embarks on a high-tech race against time to capture the omnipresent entity. Director Mamoru Oshii's award-winning cyber-tech thriller, based on the comic book by Shirow Masamune, is lauded as one of the leading Japanese animation films ever!."
Plot Synopsis via Funimation UK
Released theatrically in 1995 for Japan and the United Kingdom, Ghost in the Shell is considered one of the most iconic anime films of all time. The film was animated by Production I.G and directed by Mamoru Oshii. The screenplay was written by Kazunori Itou and is based on the manga written by Masamune Shirow in 1989. As mentioned, Kenji Kawai composed the film's music score. Manga Entertainment have released the film on VHS, DVD and Blu-ray, with streaming available on Funimation.
---
Source: Zavvi