Funimation UK Accidentally Briefly Streams "Love Live! Superstar!!" Episode 1
Love Live! Superstar!!, the latest series in the popular music slice-of-life Love Live! franchise, premiered over the weekend in Japan, starting Kanon Shibuya's journey to form a "school idol" group at the newly built Yuigaoka Girls' High School. An international roll-out for the series followed soon after, with Anime Limited announcing their acquisition of the series earlier today, alongside plans to simulcast it to the UK & Ireland in partnership with the streaming service Crunchyroll.
Due to an error, however, the first episode of Love Live! Superstar!! also briefly found its way onto Funimation's streaming service until roughly early-afternoon on 13th July 2021. As of writing, the episode is now unavailable and attempting to access the series' page leads to a standard message about the series being unavailable in this territory.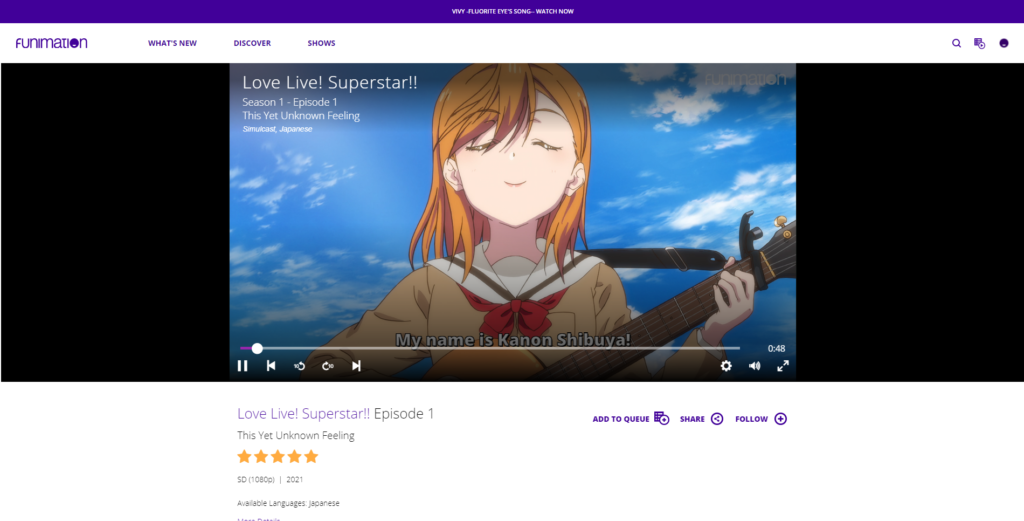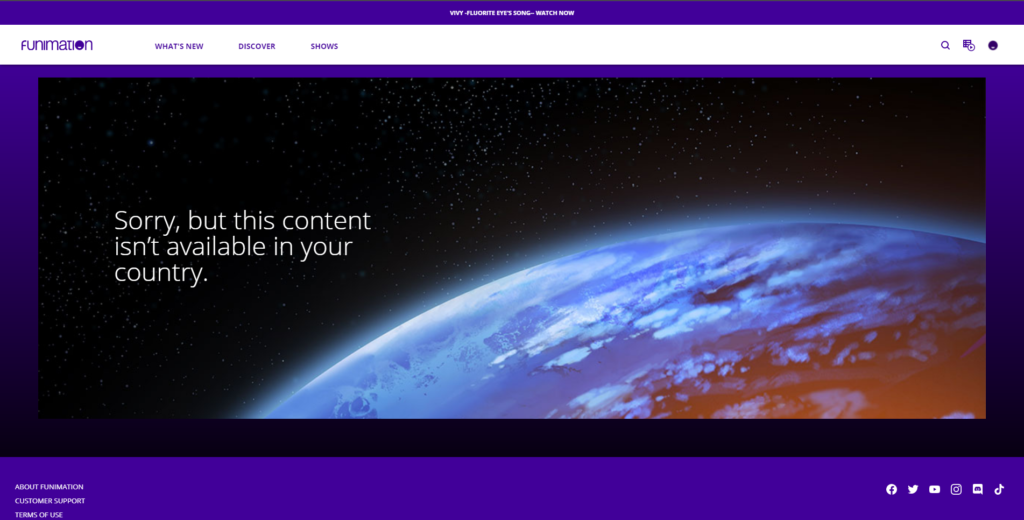 The error that allowed viewers to access Love Live! Superstar!! on Funimation in the UK and Ireland might have been made due to the distributor having licensed the series for all other territories that their streaming service currently operates in, including the Americas, Australia and New Zealand. Funimation UK have previously had to redact an announcement of the previous series Love Live! Nijigasaki High School Idol Club, as well as a home video release for the Fairy Tail: Dragon Cry movie, after human error led to them being announced for the UK & Ireland despite those titles being licensed elsewhere.
Anime Limited will be simulcasting Love Live! Superstar!! via Crunchyroll, with new episodes being added at 3am every Tuesday. They describe the series as follows:
The new me begins now!
Idols at school – the start of a new school drama linking five young girls!

The first students have arrived at Yuigaoka Girls' High School, a new academy built on the crossroads of three Tokyo neighborhoods—Omotesando, Harajuku, and Aoyama. With no history, no upperclassmen to rely on, and no name to speak of, this school's totally starting from scratch!
In the midst of this, a team of five girls led by Kanon Shibuya discover "school idols."

—I love singing! I really do! And I want to accomplish something with it!
So the hopes of these stars, still small in stature, begin to accumulate…and so begins the "School Idol Project" of five girls with a blank slate and infinite potential.

Time for our Love Live to take flight!
Funimation UK did not return our request for comment prior to press time.