Zoku Owarimonogatari Review
Demelza
•
Although the Owarimonogatari served as a superb way to finish off Araragi's story, it wasn't actually the final instalment of the Final Season. What comes next is Zoku Owarimonogatari, which I'm here to review today. 
The story begins with Araragi having graduated from high school and now in that limbo before he becomes a college student. As he contemplates the next stage of his life, Araragi goes to the bathroom to wash his face and there he realises there is something wrong with his reflection. Not a second later, our hero is pulled into the mirror and finds himself in a world very like his own but also very different.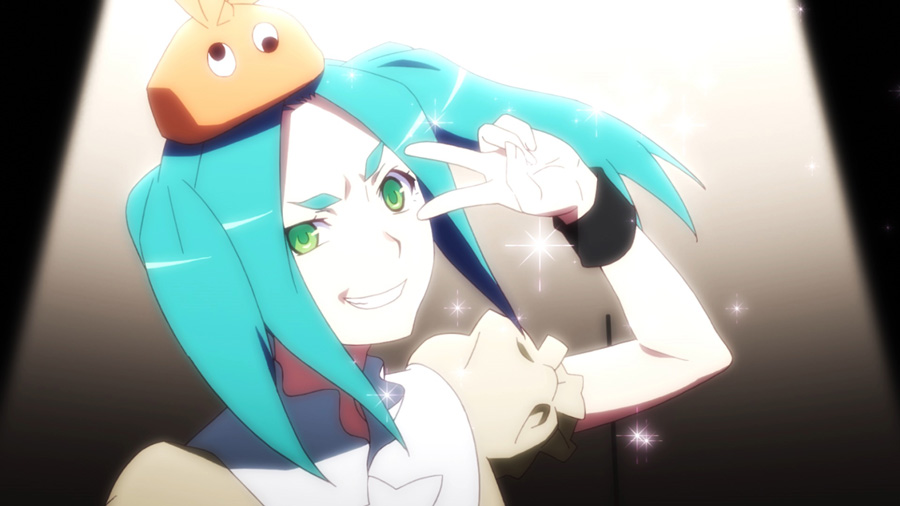 Araragi first realises something isn't right when he sees his sister Karen, who is now shorter than he is. With nothing but questions that need answering, Araragi heads to Kitashirahebi Shrine to see Hachikuji (who is in her adult form in this world) and hopefully find a way back home. 
What comes after is an adventure that sees Araragi meet friends and foe alike in this world while searching for a way back home. He'll have help from some of his closest companions, but not everyone he expects will come to his aid. For example: in this mirror world, Kanbaru absolutely hates Araragi and tries to kill him on sight!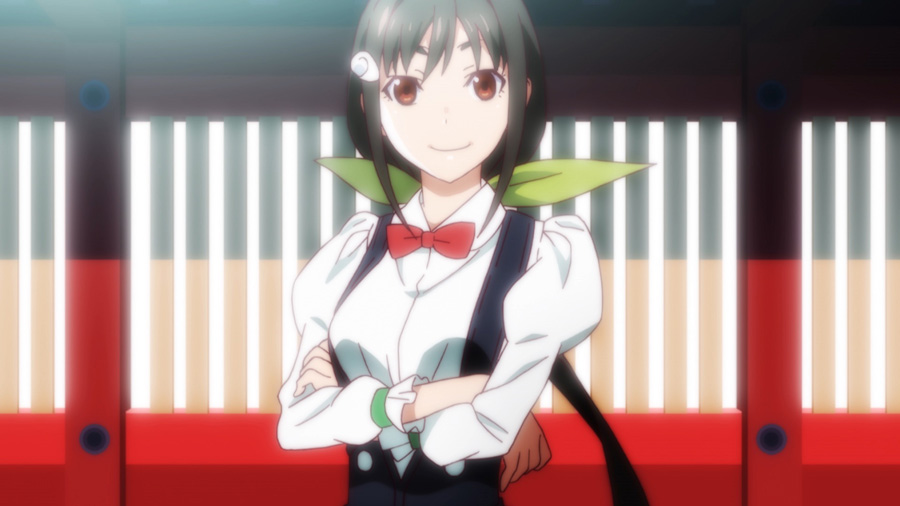 That said. not everyone in the Monogatari series makes an appearance and notably, we don't see Shinobu or Senjougahara in the mirror world. While this gives other characters a chance to shine in their absence, it's certainly going to be a negative for viewers who are attached to those two. 
In fact, I think the arc itself will be a bit hit-and-miss for fans of the franchise. The concept is an interesting one, but the execution (especially how much standing around and talking there is), won't be of interest to everyone. This is especially true when it comes straight after the end of Owarimonogatari, which is a much better send-off for the characters. It's fun, sure, but it's not the best entry in the series and that's a shame, given where it sits in the timeline.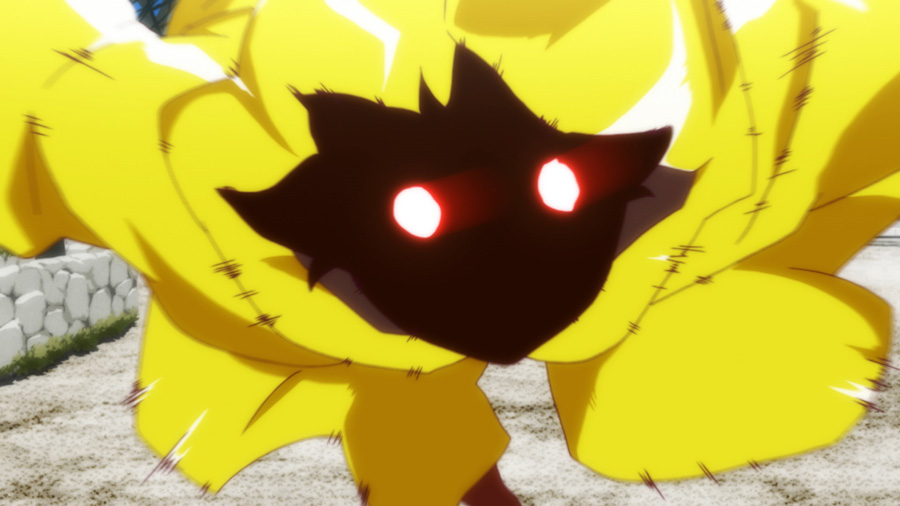 Storyline aside, the animation for this mini-series has once again been handled by Studio SHAFT and it's a treat for the eyes. No matter if the characters are just chatting among themselves, there is always plenty happening on-screen to keep us focused. As usual, I find the animation a little outlandish and that's not helped by it being even more over-the-top than normal, but that shouldn't be a big issue for anyone who has stuck with the anime this long. 
Where music is concerned, this is handled once again by Kei Haneoka (Uramichi Oniisan, Kaguya-sama Love is War, Kono Oto Tomare!) and the compositions work well with the animation. Since there are only six episodes of Zoku Owarimonogatari, we don't get a great deal of variety in the tracks but that doesn't prove itself an issue. The opening for the series is "07734" performed by Hiroshi Kamiya, while the ending is "Azure" by TrySail. I find the opening song a little forgettable (especially compared to some of the fantastic themes we've had in previous seasons), but the ending theme is very catchy and fits the tone of the storyline well.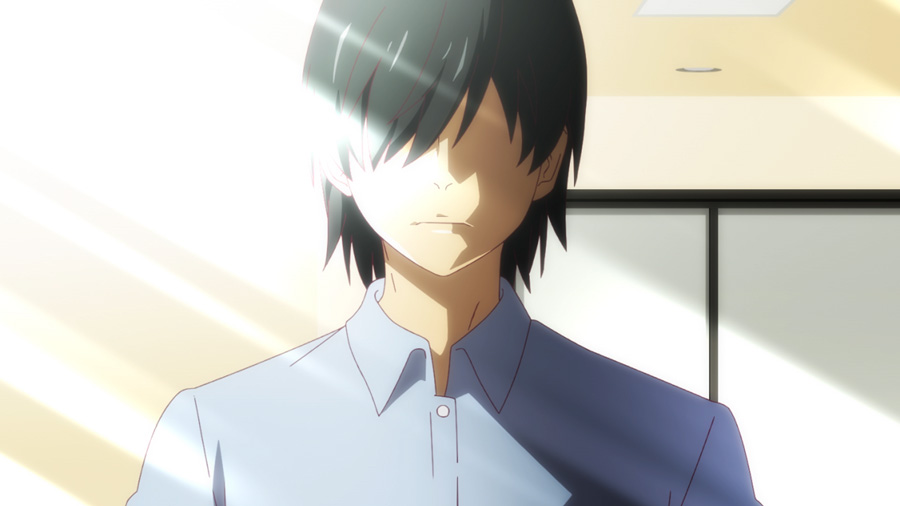 While everyone in terms of voice acting does a great job, my favourite performances came from Emiri Kato (Akatsuki in Log Horizon, Riko Saikawa in Miss Kobayashi's Dragon Maid)  who plays Hachikuji. Thrust into a somewhat different take on her character (now harassing Araragi instead of being harassed), it's nice to see Kato step up and deliver a recognisable but still fresh take on Hachikuji. 
This release comes to the UK thanks to MVM Entertainment and is available as a standard Blu-ray release. The set includes all six episodes of the series with their Japanese audio and English subtitles. Extras include clean opening and ending videos, as well as trailers. 
Overall, Zoku Owarimonogatari presents an interesting concept with a fun take on the cast of characters we know and love. It's not the best entry in the franchise by any stretch, but that's no reason for avid fans not to give it a watch.