Showroom Cinema Hosts Sheffield Loves Anime Festival with Cyber City Oedo 808, Pompo the Cinephile, Summer Ghost & More
Earlier in October, Anime Limited announced plans to provide additional theatrical screens for their Scotland Loves Anime 2021 line-up across two extra festivals for the United Kingdom. One is planned for early December called We Love Anime for cinema chains Showcase and Picturehouse in select areas.
The other is this weekend over in Sheffield called Sheffield Loves Anime in collaboration with independent cinema Showroom.
Showroom Cinema, located near the Sheffield Hallam University and Sheffield Train Station, have hosted a mixture of new, indie, niche and international films from across the world. They have supported Japanese media prior, most notably with the Japan Foundation Touring Programme that have included a few Anime Limited and Third Window Films titles.
Showroom Cinema will be hosting Sheffield Loves Anime for the first time, with a mixture of new and older anime for fans in the region between Friday 19th November to Sunday 21st November. All (with the exception of one) will be available in Japanese audio with English subtitles, plus a few of them will also have pre-screening events that feature intro and Q&A segments.
Prices include a £65 full adult pass, £49 concessions, £31 Cine26, or go for any individual film at £7 for student / £9.40 for adult.
The film festival line-up features the following: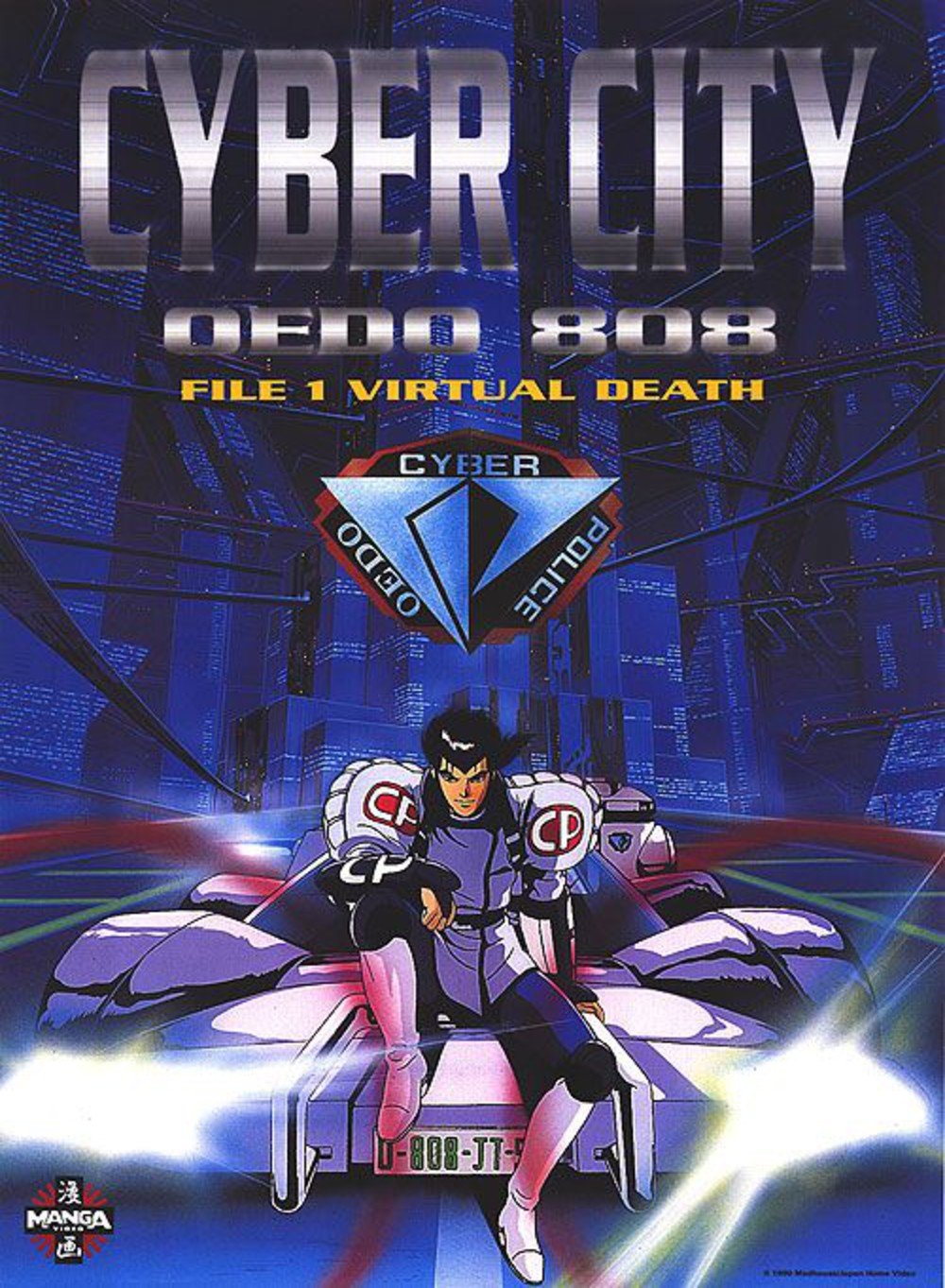 サイバーシティ OEDO 808
20:40, Friday 19th November
Presented in English audio, will also include pre-recorded intro.
Director: Yoshiaki Kawajiri
Released: 1990
Animation Studio: Madhouse
Runtime: 135 minutes
"In the futuristic Japanese city of Oedo, the police have turned to an unlikely source to combat the alarming rise in computerised crime – violent criminals themselves! Sengoku, Gogol and Benten are put up to this task, with the promise of a reduction in their centuries-long prison sentences for each case they close. If they fail, then only death awaits them at the hands of the exploding collars placed around their necks."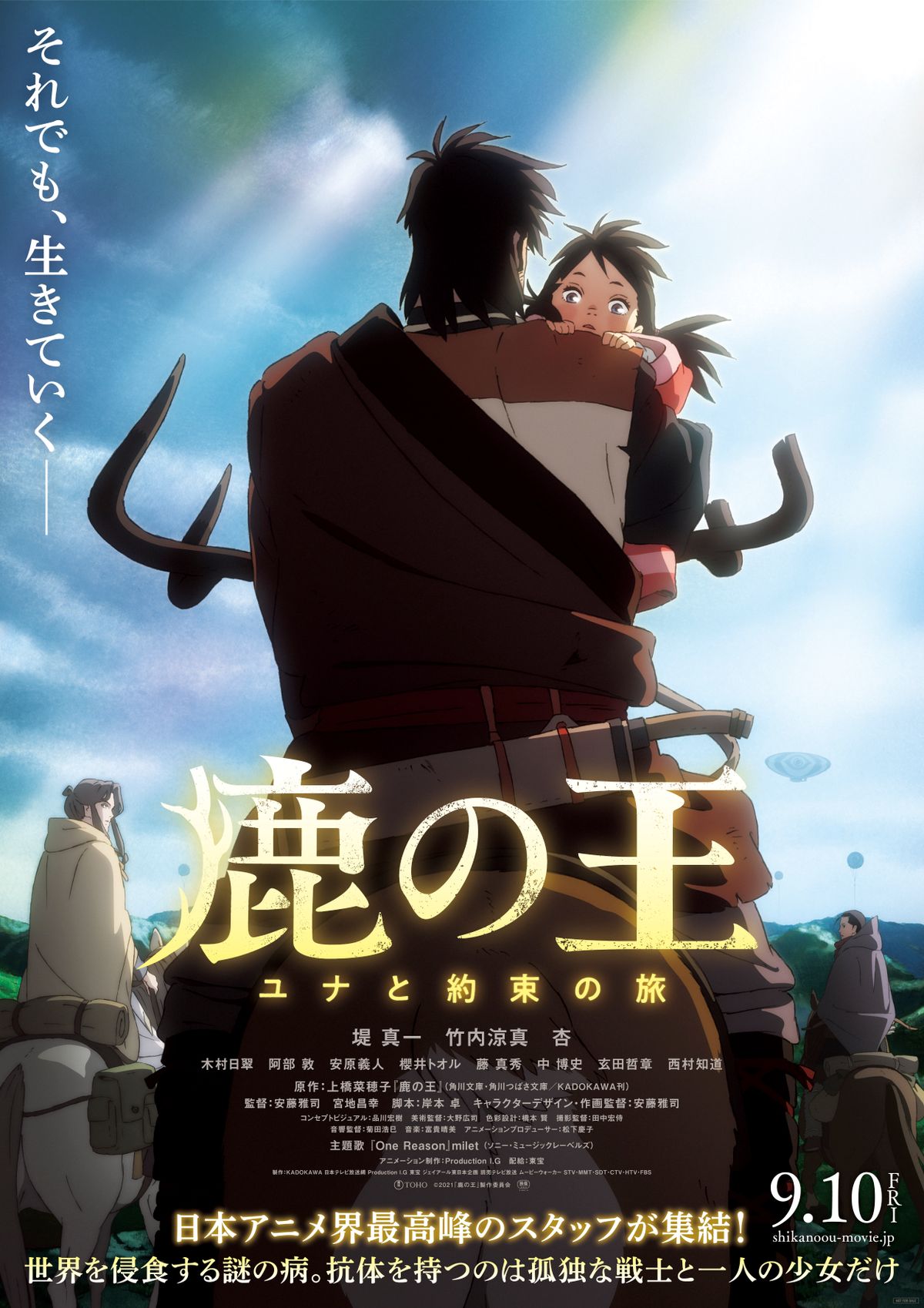 (Shika no Ō: Yuna to Yakusoku no Tabi)
鹿の王 ユナと約束の旅
15:00, Sunday 21st November
Will also include pre-recorded intro & Q&A.
Director: Masashi Ando
Released: 2021
Animation Studio: Production I.G
Runtime: 114 minutes
"In the land of the Empire of Zol, wild dogs once carried the deadly Black Wolf Fever. Enslaved ex-soldier Van and a young girl named Yuna, both bitten, were the sole survivors of a fierce attack and escaped. As the deadly disease runs rampant, they ally with Hohsalle, a gifted physician, searching for a cure for the disease that is spreading among the Zolian settlers."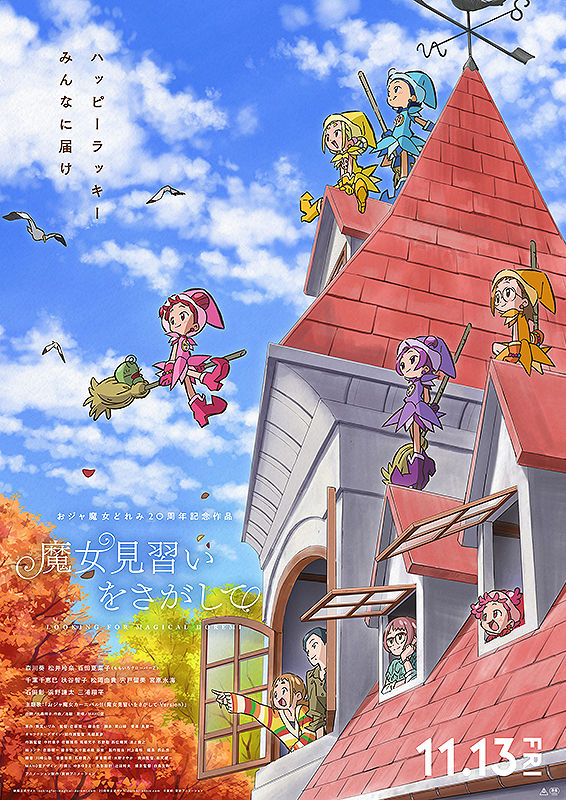 (Majo Minarai o Sagashite)
魔女見習いをさがして
15:30, Saturday 20th November
Will also include pre-recorded intro.
Director: Junichi Sato
Released: 2020
Animation Studio: Toei Animation
Runtime: 91 minutes
"A college student who wants to be an educator, despite losing self-confidence and worrying over her future: Sora Nagase – Nagoya. A company employee, repatriated from living abroad, having trouble fitting in at an organization related to work she wants to do: Mire Yoshizuki – Tokyo. A part-time worker saving up to go to college and follow her dream, all the while at the mercy of her good-for-nothing boyfriend: Reika Kawatani – Onomichi.

Age, personality, place of residence… Everything about these three is different. And each of them is totally bewildered by a life that's not going the way they envisioned! The thing that brings these ladies together is Magical Doremi!?

The witch trainees used to gather at MAHO DOU, and the model for it is said to be a building in Kamakura. Beginning with a fateful encounter there, the trio goes around on a tour of Hida-Takayama, Kyoto, and Nara – all places associated with Magical Doremi! The trio laugh, cry, support one another, and spend priceless time together as they realize anew that Doremi and friends were always there by their side… Then, the important message the witch trainees teach them provides a gentle push, and the trio take a new step forward."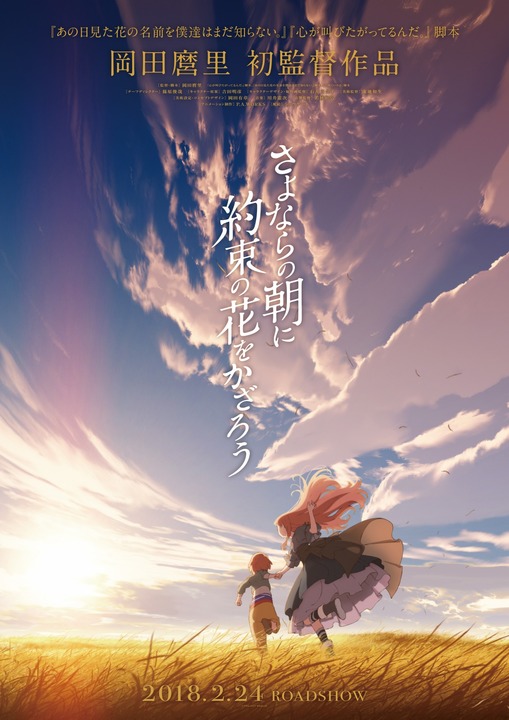 (Sayonara no Asa ni Yakusoku no Hana o Kazarō)
さよならの朝に約束の花をかざろう
12:30, Sunday 21st November
Will also include pre-recorded intro.
Director: Mari Okada
Released: 2018
Animation Studio: P.A.Works
Runtime: 115 minutes
"The people of Iorph have a lifespan of hundreds of years and maintain their teenage appearances for life, but when the peace of this town is shattered by those who want the secret to their longevity for themselves, a young girl named Maquia is forced to escape. Wandering the land alone, upon finding an orphaned baby she chooses to raise him, but as this boy grows up so the difference in their lifespans is thrown into ever-sharper relief."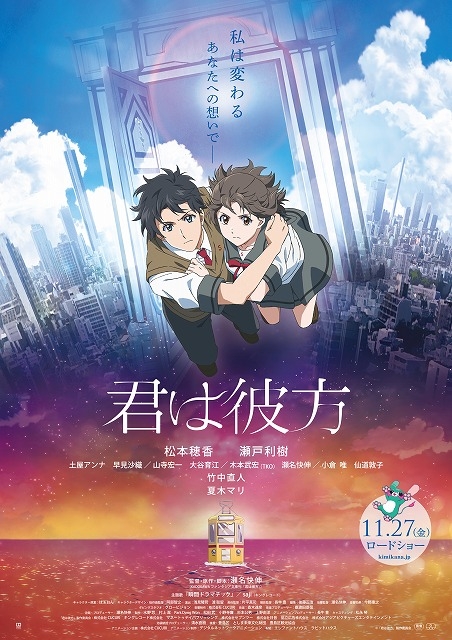 (Kimi wa Kanata)
君は彼方
18:00, Saturday 20th November
Will also include pre-recorded Q&A.
Director: Yoshinobu Sena
Released: 2020
Animation Studio: Digital Animation Network
Runtime: 95 minutes
"Mio has feelings for her childhood friend Arata, but can't convey her feelings. One day, as they continue their delicate relationship, the two fight over something trivial. After letting tensions settle, Mio goes to make up with him in the pouring rain. While on her way, she gets into a traffic accident. When she regains consciousness, a mysterious and unfamiliar world appears before her eyes."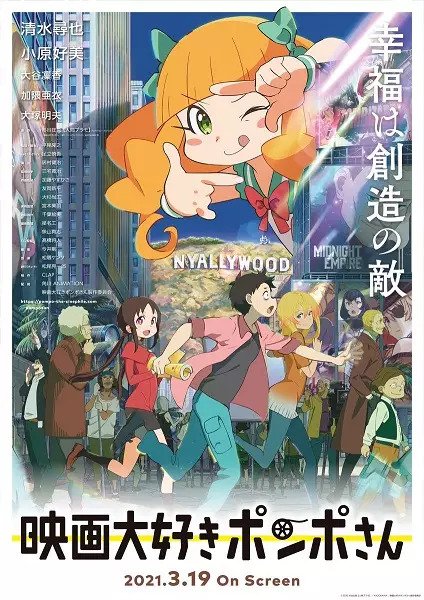 (Eiga Daisuki Pompo-san)
映画大好きポンポさん
18:15, Sunday 21st November
Director: Takayuki Hirao
Released: 2021
Animation Studio: CLAP
Runtime: 90 minutes
"The series centers on Joel Davidovich Pomponette (Pompo-san), a talented film producer at the movie capital "Nyallywood." Despite her prowess to see through to the potential of actors and staff and bring out their talent to the fullest, she has only been producing B-class action and erotic films. One day, Pompo's "film-worm" assistant Gene, who has been doubtful of her choices of film genres, is given the task to direct a film based on a script written by her. Will Gene be able to bring Pompo's "masterpiece" to fruition?"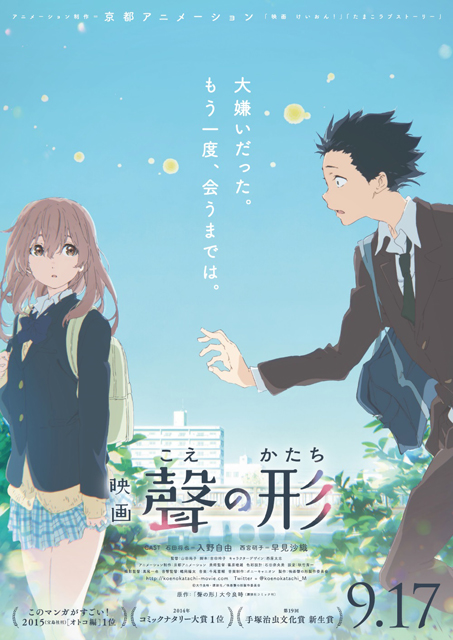 (Koe no Katachi)
聲の形
18:00, Friday 19th November
Will also include pre-recorded intro.
Director: Naoko Yamada
Released: 2016
Animation Studio: Kyoto Animation
Runtime: 130 minutes
"Shoya Ishida starts bullying the new girl in class, Shoko Nishimiya, because she is deaf. But as the teasing continues, the rest of the class starts to turn on Shoya for his lack of compassion. When they leave elementary school, Shoko and Shoya do not speak to each other again… Until an older, wiser Shoya, tormented by his past behaviour, decides he must see Shoko once more. He wants to atone for his sins, but is it already too late…?"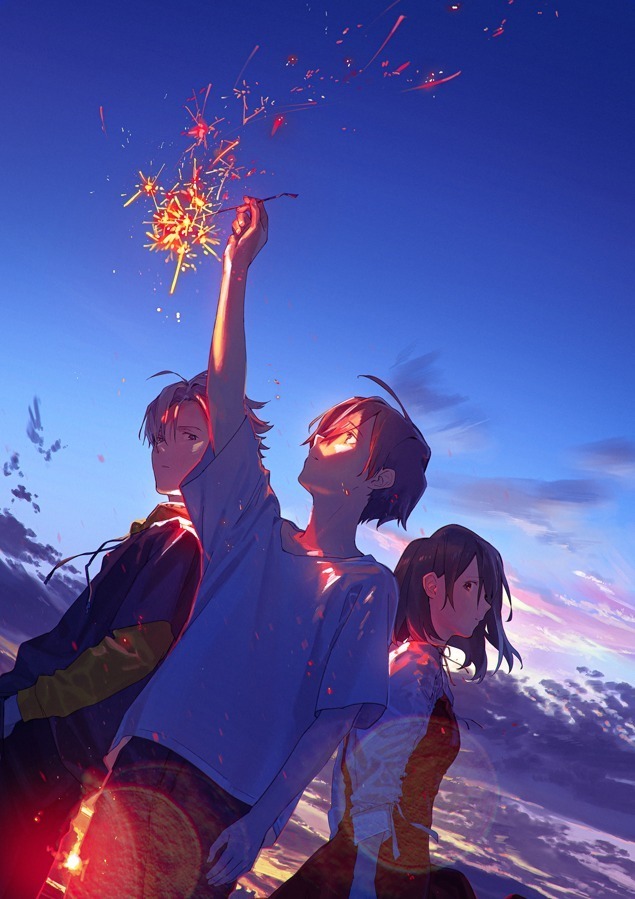 (Samā Gōsuto)
サマーゴースト
20:40, Saturday 20th November
Will also include pre-recorded intro.
Director: Hirotaka Adachi
Released: 2021
Animation Studio: Flat Studio
Runtime: 78 minutes
"Tomoya, Aoi, and Ryō are high school students who met online. An urban legend speaks of a "summer ghost," a spirit girl who appears when fireworks are set off.

Tomoya cannot live the life he envisioned for himself. Aoi cannot find her place in the world. Ryō has his once shining future suddenly pulled away. Each has their own reason for needing to meet the summer ghost. On a summer night when life and death cross paths, where will each of their emotions take them?"
Anime Limited have released Cyber City Oedo 808, Maquia and A Silent Voice on Blu-ray, with plans to release The Deer King and Over the Sky in the future.
---
Source: Showroom Cinema, Loves Animation 2021