The "Hentai" Prince and the Stony Cat. Complete Collection Review
Onosume
•
Adapted from Sou Sagara's light novel of the same name by J.C. Staff, The "Hentai" Prince and the Stony Cat. is a romantic comedy built around the concept of "be careful what you wish for".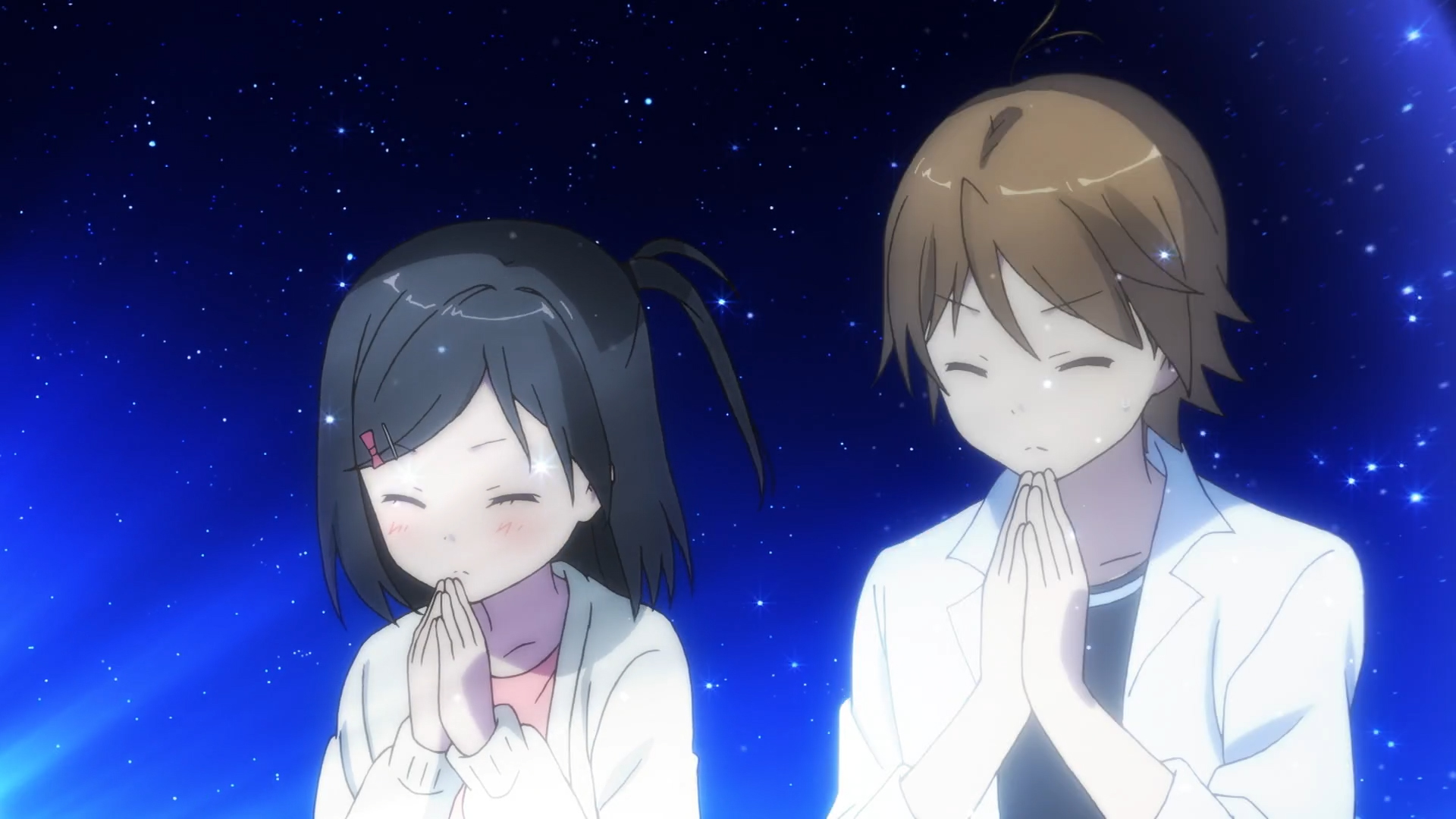 The story follows Yoto Yokodera, a typical horny teenage boy who finds it difficult to express his true feelings to others, which often results in him getting roped into things he really doesn't want to do, like becoming the next captain of the track team (which he only joined so he could ogle the girls in the swim team by doing squats outside the pool window). After hearing the rumour of a cat statue that can grant wishes in exchange for something, Yoto decides to sacrifice his favourite body pillow (affectionately named Barbara) so that he can express himself better. On the way there he bumps into his junior, Tsukiko Tsutsukakushi, a girl who dislikes the fact that she is very childish and a bit of a crybaby and wishes that she didn't display her emotions all the time. While the two of them manage to make their wishes, things don't go quite to plan, as the next day Yoto finds himself unable to stop blurting out all his horny thoughts about the girls around him, while Tsukiko has lost the ability to feel emotion completely. In a strange twist, it turns out that the cat statue doesn't just grant wishes but takes a part of you that you don't want and gives it to another person. Now knowing this, Yoto and Tsukiko begin to search for the people who have gained their personality traits and work out a way to get them back.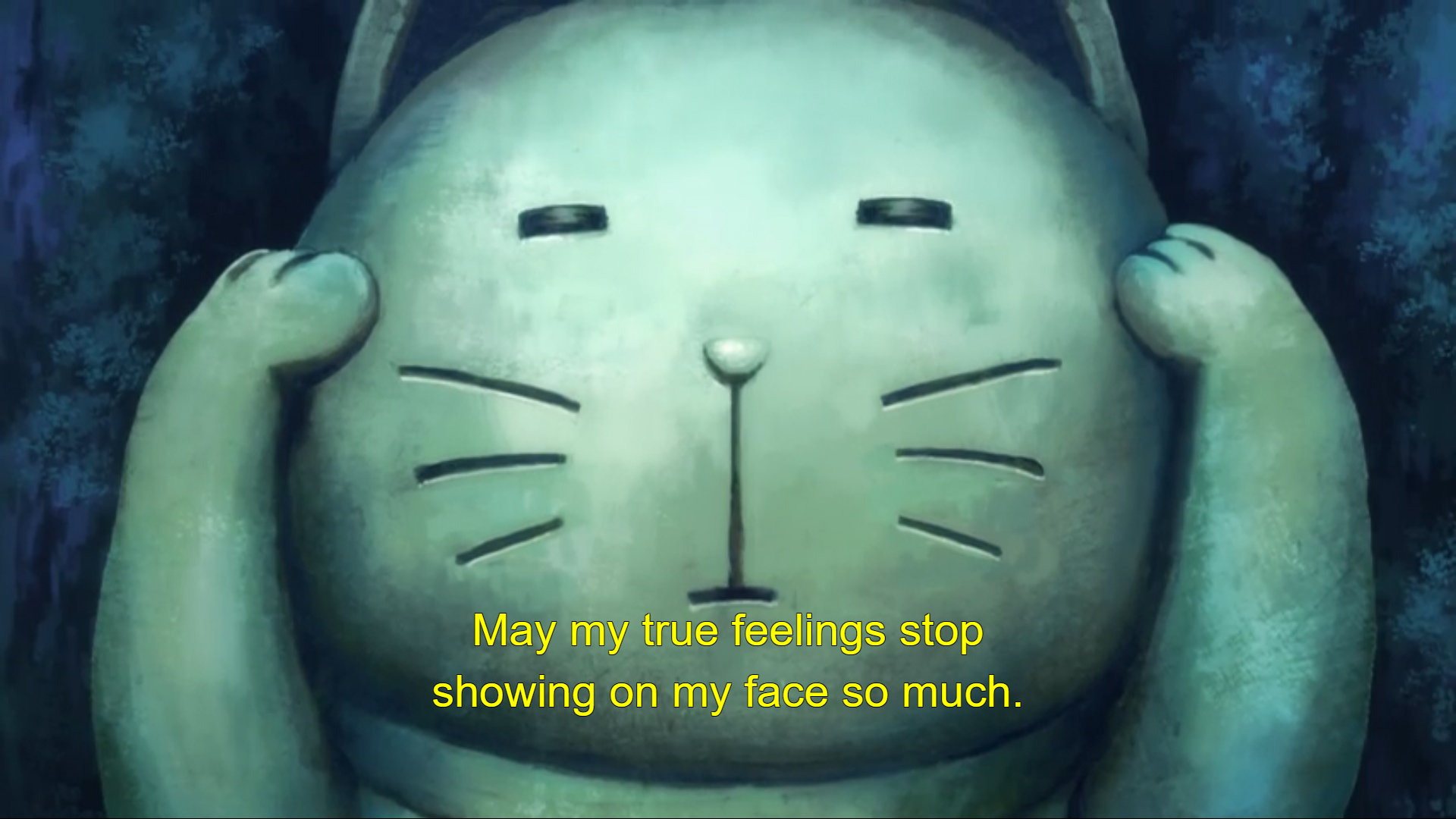 Out of the gate, this series comes off as a cheesy-but-fun harem rom-com, with the personality-altering twist and how it affects the interactions between the characters driving most of the comedy, thrusting the cast into a load of weird situations. While it can be occasionally lowbrow, I couldn't help but laugh at scenes like Yoto acting like a dog for his classmate Azusa Azuki, or him and Tsukiko being mistaken for a couple while sheltering from the rain in the entrance to a love hotel. It's just good dumb fun where the character writing and the dialogue is spot on, pitching the jokes just right so that they come across as heartfelt rather than creepy. This helps when the show has to get serious, as it comes off a lot more genuine than some other harem shows, as the girls that Yoto finds himself surrounded with do have legitimate problems that have to be dealt with, and nearly all are resolved in a respectful way.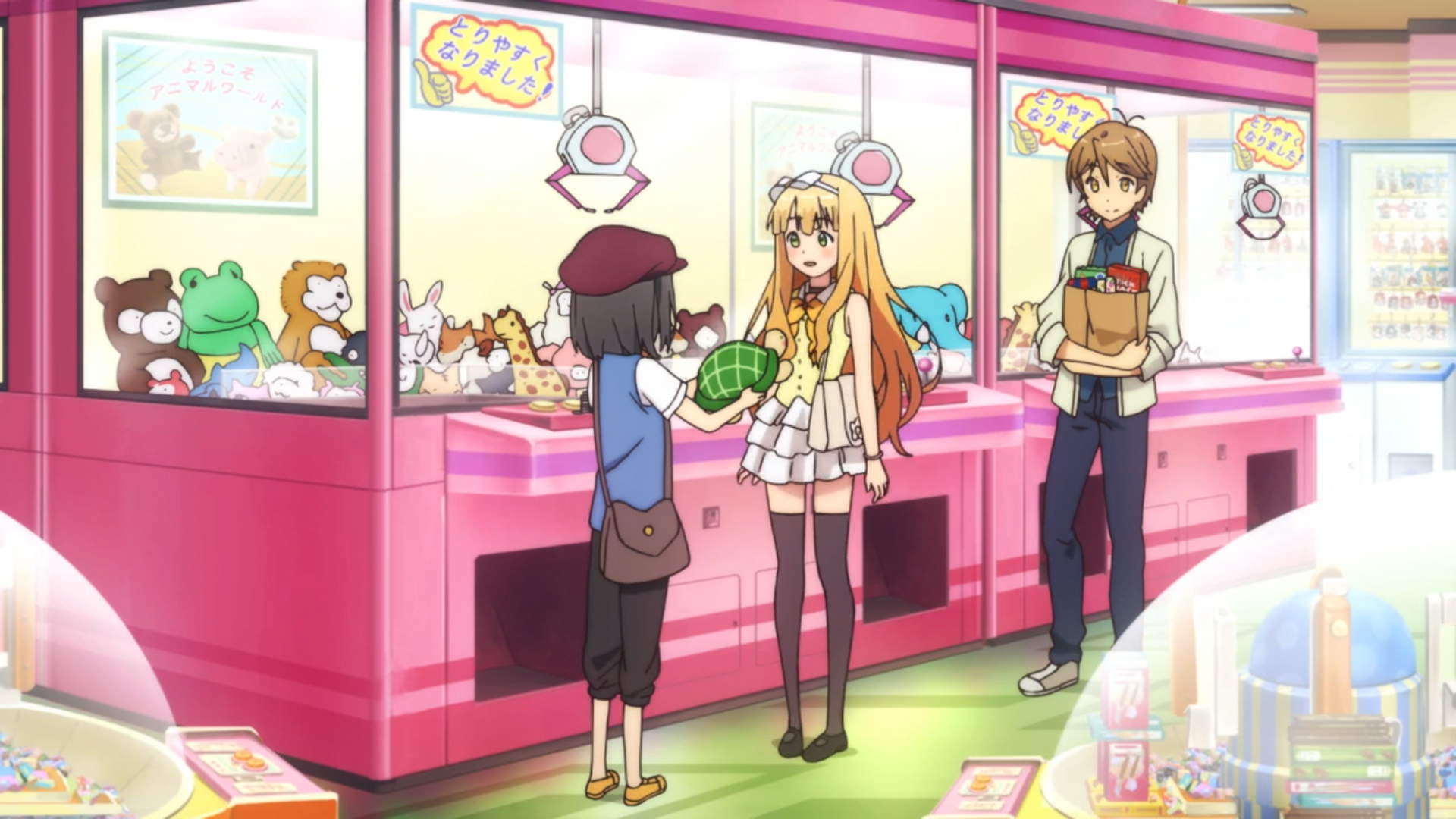 In turn, this makes the characters very easy to empathise with and latch onto, and I genuinely enjoyed the back-and-forth between them. Tsukiko is arguably my favourite as her deadpan comebacks work well against Yoto's overdose of perverted hyperactivity, while also being used to express the emotions she now can't show physically. Azusa's storyline about reconciling with her former classmates who teased her at her previous school was also nice to see, and there's a similar vibe to that with the relationship between Tsukiko and her sister Tsukushi, which looks frosty but is just because Tsukushi is too tsundere for her own good.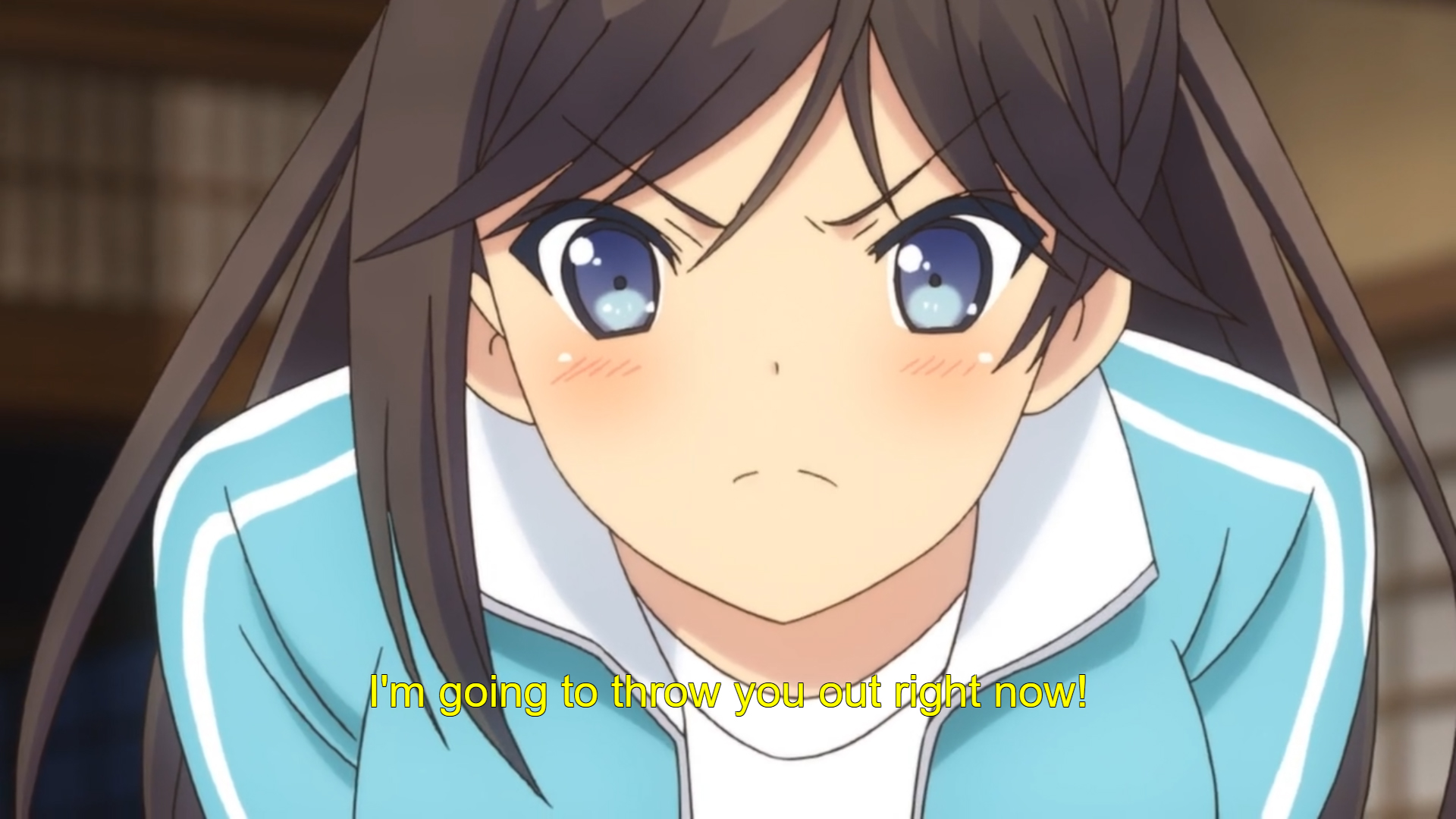 Unfortunately, despite the good comedy, the overall story doesn't quite hit the same note and ends up going in too many different directions. The plot's main dilemma is resolved by the end of Episode 4, which lulls you into a sense of everything being over already, except that it isn't and there's a powerful cat god behind everything that grants more wishes. Confusing hijinks ensue over successive arcs, with each attempting to set Yoto up with a specific girl from his harem as they each try to grab him out of the hands of the others. While I can totally see what it is going for here, I wasn't much of a fan of how the arcs and the wishes surrounding them were executed, as it pulls situations in at random with no explanation and constantly undermines itself by changing the causes of each of them mid-thought and making everything up as it goes along. The change in how the wishes work, from swapping personalities to being able to fulfil any wish, consciously or subconsciously, and allowing them to be cancelled, gives the show far too much freedom and it often feels unsure of what it is doing with itself or where it is ultimately going. It just becomes an increasingly confusing series that is hard to follow, and I think it would have been better if it continued to follow a concrete set of rules and kept up the mystery of the personality swap for the entire run.
You'll also notice that '18' rating on the box, which is due to a sexual assault scene in Episode 6, which is really dumb and goes against the entire tone of the show up to that point as, apart from that, this is really tame stuff (not that it makes it any better but even the scene in question doesn't go further than belly button exposure). The amount of fanservice in the show is overall surprisingly low, as outside a couple of bathing scenes, it prefers to just use sexual references instead, like Yoto's stash of porn DVDs with hilarious titles or the rude and sexist comments he comes out with in his predicament early on. It's mostly just 'giggle at the back of the classroom stuff', but as you can tell it does occasionally go too far and spoils itself, which is a shame.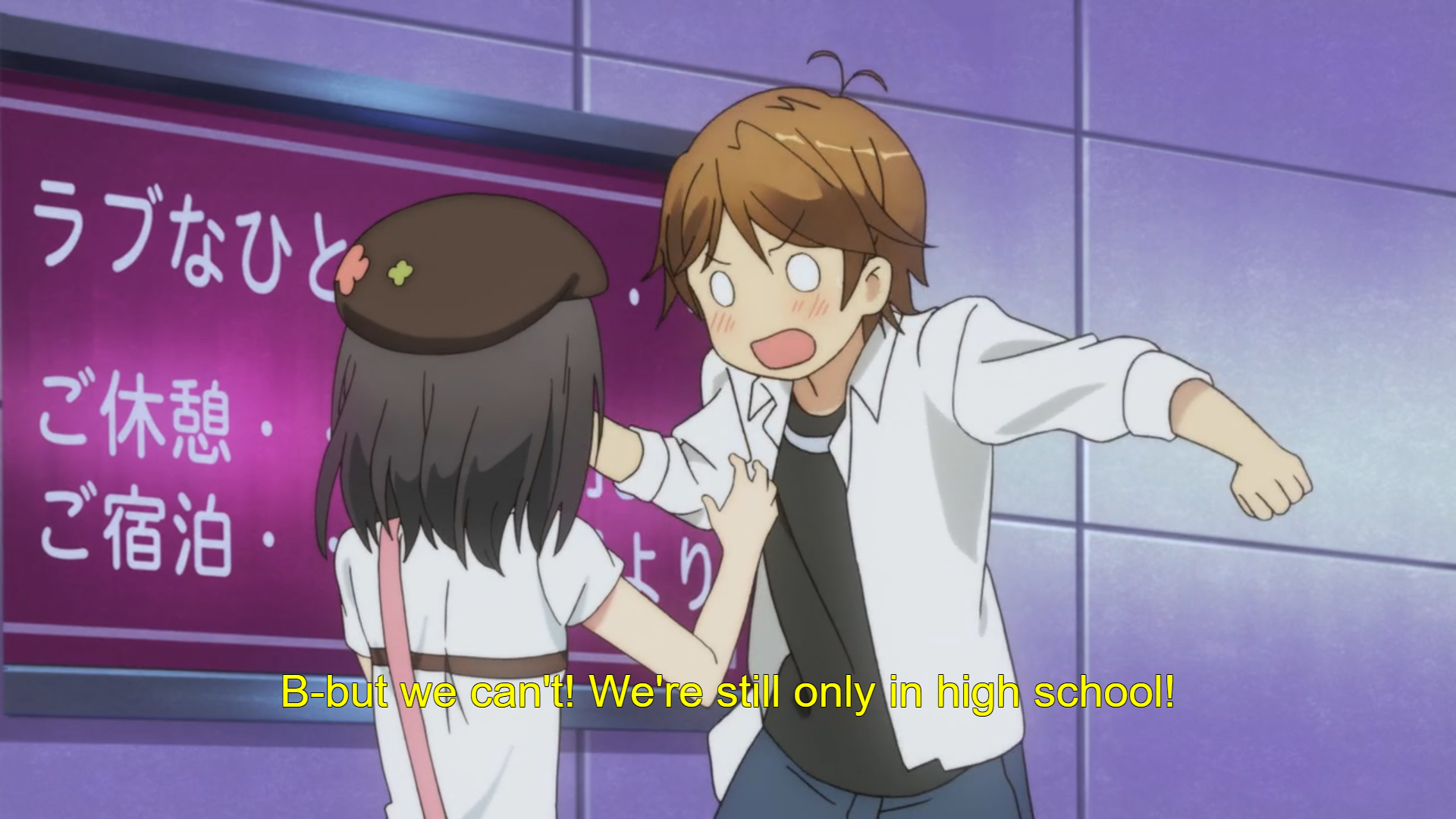 Visually the show is pretty nice though, with J.C. Staff doing a good job with the animation, which is pretty smooth, and the overall visual design, which is nice and colourful. The main attraction here is obviously the girls who get some very cute character designs, and even Yoto has a more rounded, cute look than your average harem protagonist. I think the softer, more moe look ties in with its dumb-but-fun vibe and it honestly works really well.
The soundtrack, composed by Tomoki Kikuya, is pretty fun too and plays along well with the on-screen hijinks. With his other work including Cat Planet Cuties, Hidamari Sketch and Blend S, you can tell this is a genre of show he is very comfortable working with. The opening, "Fantastic Future" by Yukari Tamura is a right little bop while Yui Ogura's "Baby Sweet Berry Love" is a delightfully catchy ending theme.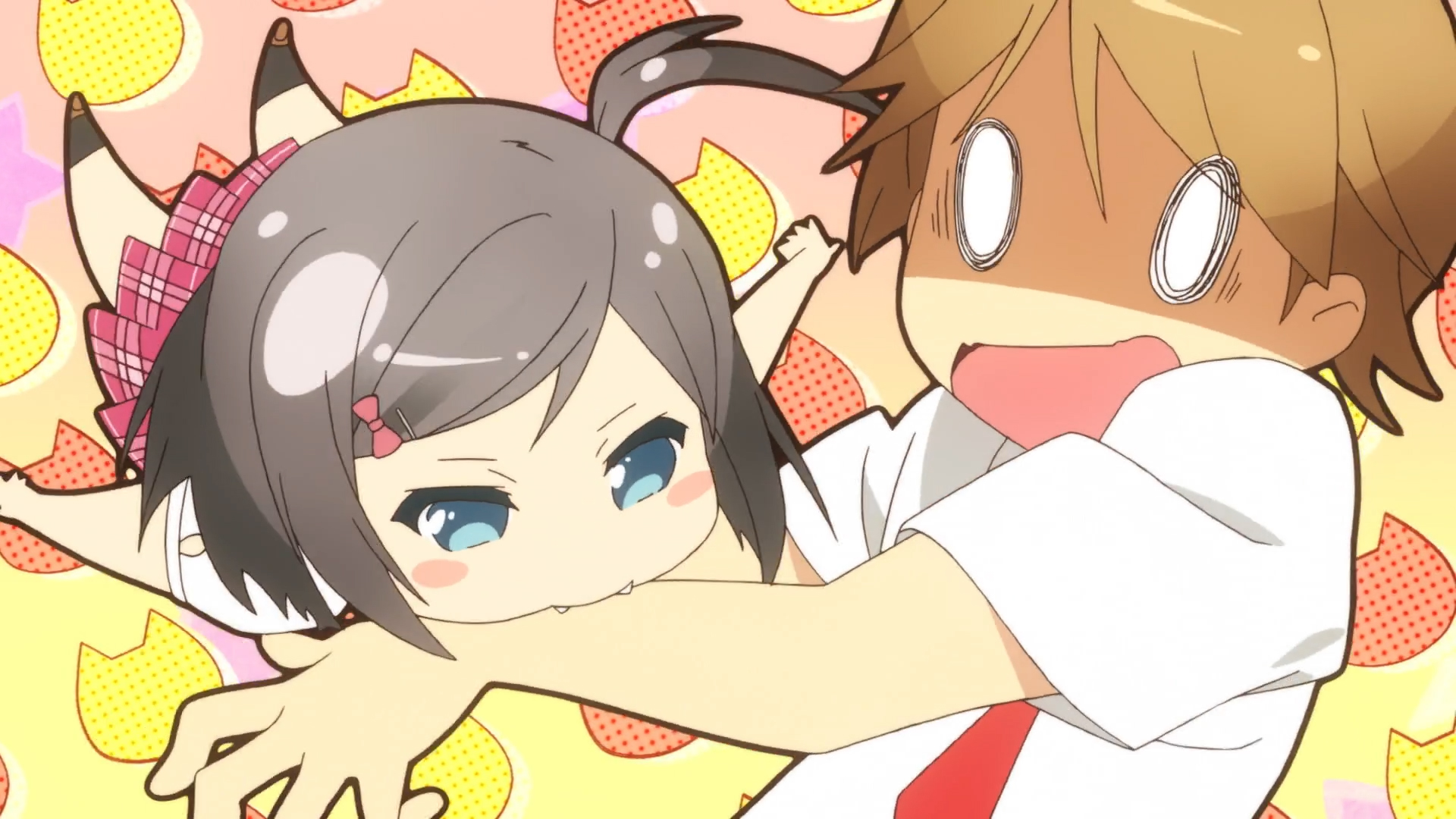 The series is brought to us by MVM, with the release featuring all twelve episodes across two Blu-ray Discs with the original Japanese audio and English subtitles. The Japanese cast do a pretty great job and I can't fault any of them really. You'll no doubt recognise Yuuki Kaiji as Yoto (he is literally everywhere!), while Yui Ogura does a ruthless deadpan voice as Tsukiko that plays well with the series' comedy as I mentioned above, and Kaori Ishihara gets Azusa's ojou-sama vibe down pat. On-disc extras include the Henneko BBS shorts, clean opening and closing animations, and some trailers. It must be noted that the second episode of Henneko BBS has no subtitles, while I also experienced an error on Disc 2 of my retail copy where it got stuck on the MVM ident and wouldn't load the disc menu without forcing it to (this wasn't present on the review disc, oddly).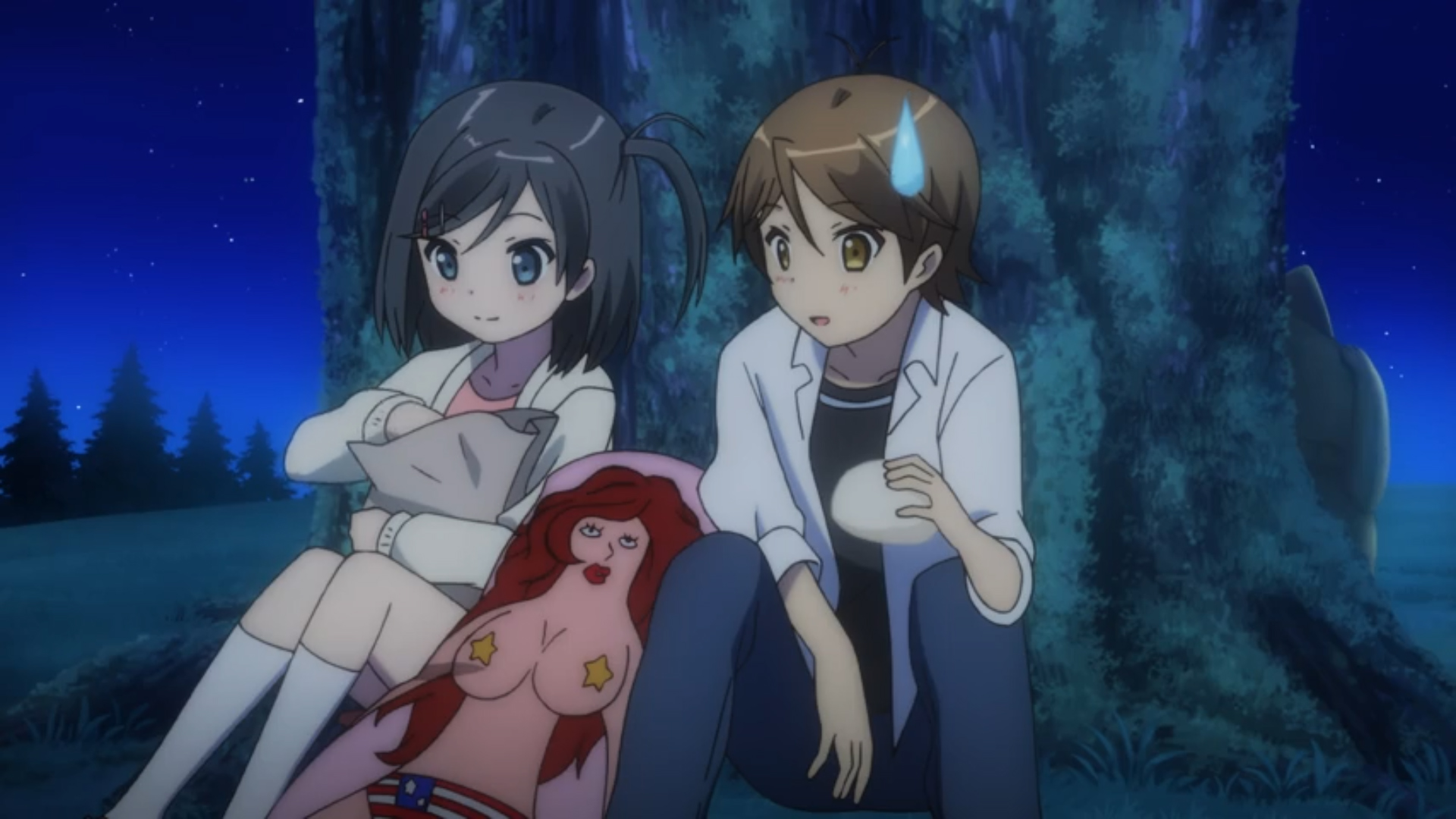 Overall, The "Hentai" Prince and the Stony Cat. is a dumb-but-fun harem romantic comedy that starts off with a strong premise, a cute cast of characters and some good jokes, but peaks too early, ultimately losing its way in a confusing narrative as it goes off in too many different directions, changes its own rules and just makes things up as it goes along. That said, it's still one of the better rom-coms I've watched recently, and by having very little in the way of fanservice or explicit sexual content (apart from that one scene) and simply focusing on the fundamentals of the genre, it does feel quite refreshing.