Yona of the Dawn Part 2 Review

Sarah
•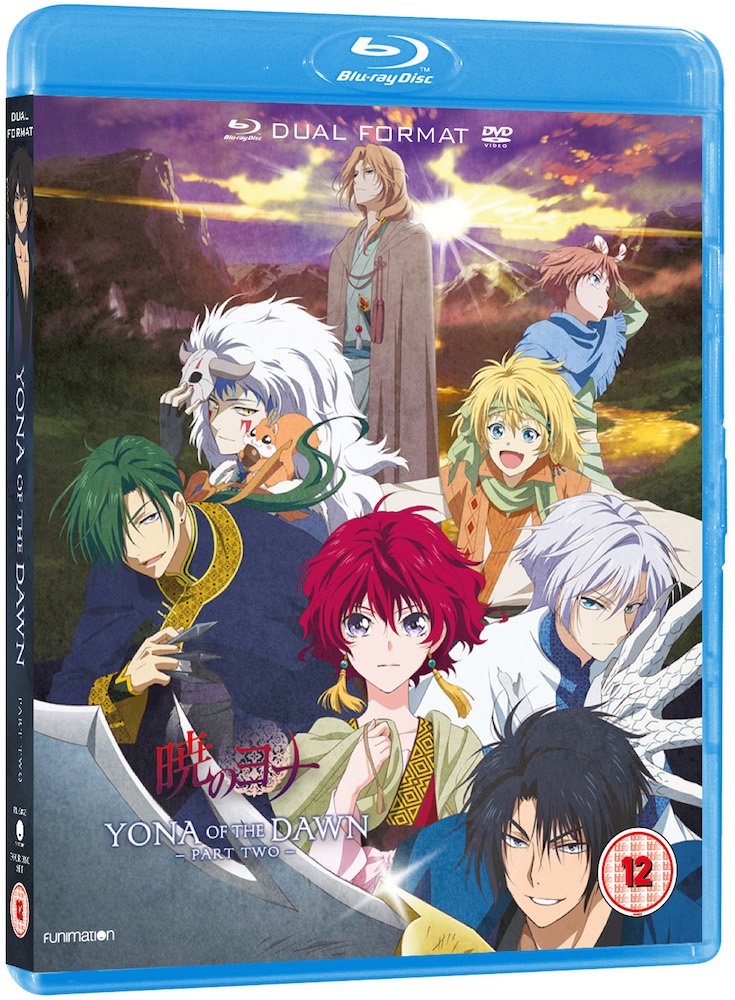 Some spoilers ensue…
Crimson-haired Princess Yona, the only child of murdered King Il of the kingdom of Kouka, is on the run from the forces of her cousin Su-Won, who has killed her father and seized the throne. She is the reincarnation of her ancestor, the heroic Crimson Dragon King, and is searching for his four loyal Dragon Warriors, also reincarnated, to help her take back the throne from her usurping cousin (and unrequited crush). This quest is proving a harsh lesson in reality for the sheltered princess, not least as she comes to hear – incognito, of course – from her impoverished countrymen that her dearly loved father's pacifist policies have resulted in widespread misery beyond the capital city. But Yona is made of stern stuff and determines to play her part in bringing about reform and righting injustice. She resolutely practices bowmanship and refuses to be treated like a princess by her entourage.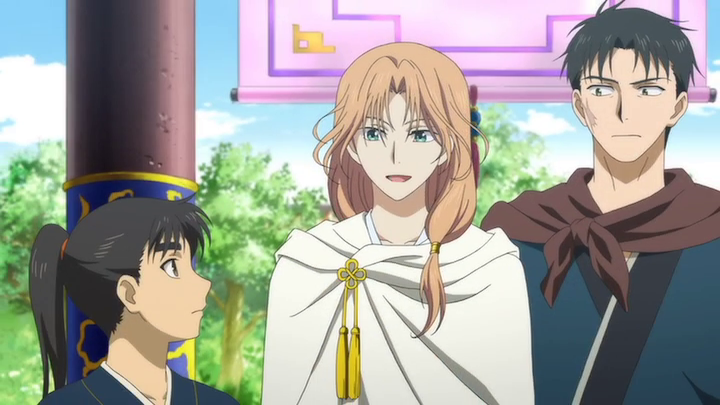 But what of new King Su-Won? In spite of cultivating the outwardly gentle, tea-drinking aesthetic persona that has deceived Yona and the rest of the court, the young king is out to unify his crumbling kingdom. In Episodes 15-16, the focus shifts to Su-Won and we see – through the eyes of bored and dispirited General Lee Guen-Tae of the Earth Clan – that the new king might yet prove to be a force for good and a man worthy of his loyalty.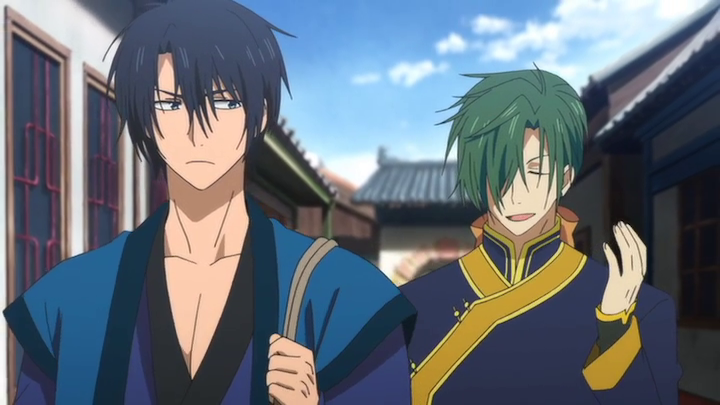 Yona is helped by the White Dragon Kija to locate the Blue Dragon, whom she names Sinha, then the search for the remaining two dragons continues. But the Green Dragon, Jae-ha, proves frustratingly elusive and as Yona and her friends enter the port city of Awa, they soon learn that the citizens are living in fear of its brutal governor and his men. Encounters with pirates and human traffickers will test Yona to the limits of her endurance – but also help her to grow in self-confidence and maturity. By Episode 24, Yona and her four dragons entourage return to consult Ik-su, the high priest oracle, to seek his advice… and that's where the anime version ends, leaving us, as the French so aptly say, sur notre faim. Viz Media are now bringing us the original manga by Mizuho Kusanagi in their Shojo Beat list but with only 4 volumes out in English at the time of writing and 23 so far in Japanese, it'll be quite a while until we even catch up with the end of the TV series (Volume 8) and venture into new territory.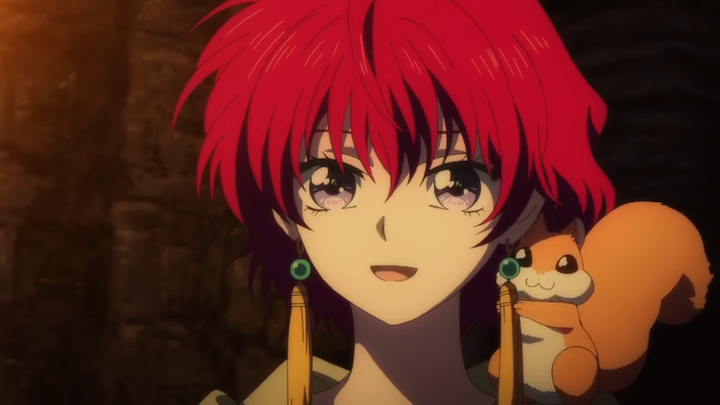 Much of Part 2 of Yona of the Dawn is taken up with the Awa arc, an important development for Yona in that she is shown as determined to conquer her own fears and put right some of the wrongs that have come about through her late father's policies. Thanks to Kazuhiro Yoneda's slick direction, the story-telling throughout is traditional but no less exciting for that, and there's a light but refreshing use of humour as well. The creative team and the voice actors ably engage our sympathy with Yona and her followers, and it's difficult not to get drawn in and care about what becomes of them. I recommend this series as a great watch for younger anime fans (it's a 12) for (as with Bodacious Space Pirates) it delivers a sympathetic, relatable but self-confident young heroine. And even though there's a little light flirting (and a great deal of joshing) the emphasis is very firmly not on 'who will Yona pair up with?' but 'how will Yona get her kingdom back?' (There's also a great older woman role-model in pipe-smoking Pirate Captain Gigan.) However, this traditional quest may not appeal to viewers looking for more edgy fantasy fare. And it's frustrating that the series stops just as it's getting really interesting, proving especially tantalising with all the plotlines left unresolved. There are three OVA in Japan but these have not been made available to watch so far. Will there be a third season? Or will we just have to go and read the manga (as yet unfinished too!)?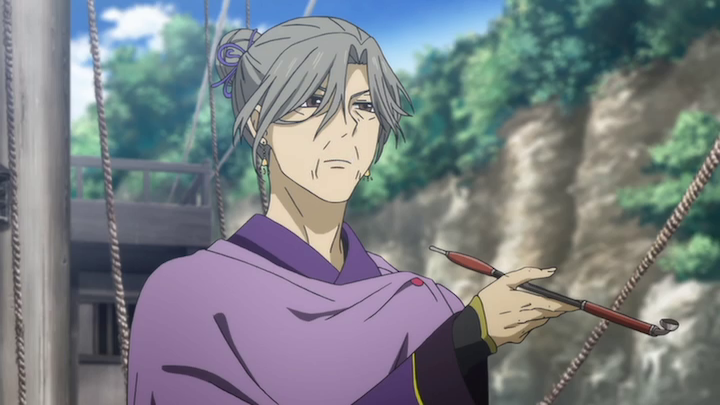 The Funimation US dub makes a good alternative to the original Japanese cast, with a lively script. In my review of Part 1, I mentioned that Monica Rial has a tendency to veer into the shrill at times but here she brings a greater vocal range to the part, ably showing how Yona is growing up and changing. Both Junichi Suwabe and Joel McDonald convince as Jaeha, the charming lady-killer, and it's a shame we only get to hear Josh Grelle and Hiro Shimono in Episode 24 as Jeno.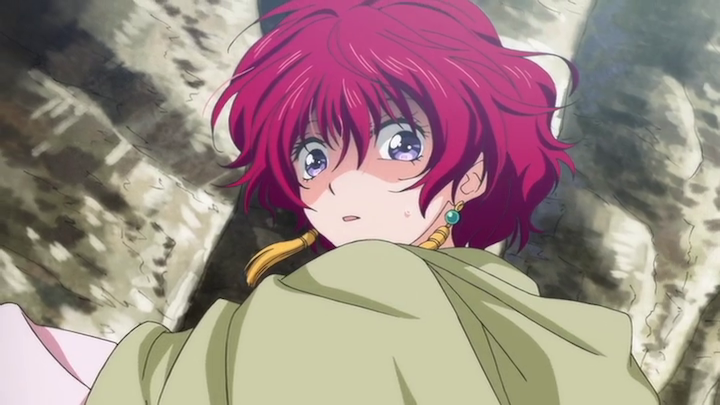 The stirring orchestral Opening Theme "Akatsuki no Yona" (Yona of the Dawn) by Kunihiko Ryo (eps 1-14) is replaced by the upbeat electronic J-pop "Akatsuki no Hana"  (Flower of the Dawn) sung by Cyntia. The gentle first Ending Theme "Yoru" (Night) by vistlip is also replaced from Episode 15; "Akatsuki" (Dawn) by Akiko Shikata features a solo on the erhu, the oriental two-stringed violin whose expressive sound has come to be associated with China. (Jae-ha is seen playing the erhu in these episodes.)
This Funimation R2 release of Part 2 comes on Blu-ray and DVD with both the English dub and the original Japanese track with English subtitles. Extras include Episode 16 & 24 Audio Commentaries, Promotional Video & TV Spots, Textless Songs and Funimation Trailers.
In Summary
Yona of the Dawn is a traditional but genuinely likable, watchable fantasy quest series with – a big plus-point, these days – a self-possessed, sympathetic heroine whose adventures should appeal to viewers of all ages.